Top 10 Things To Do In Cebu At Night
Cebu is famous for its multiple tourist attractions, and over 3 million visitors make their way to Cebu each year. The city is one of the busiest in the Philippines and is also popular amongst locals. 
While the city offers many daytime attractions and activities, its nightlife is just as happening. 
In this article, I will guide you through the top 10 things to do in Cebu after sunset. So write these down for your next night out because I have the perfect fix for you to make the most of your nights in this gorgeous city. Let's get started!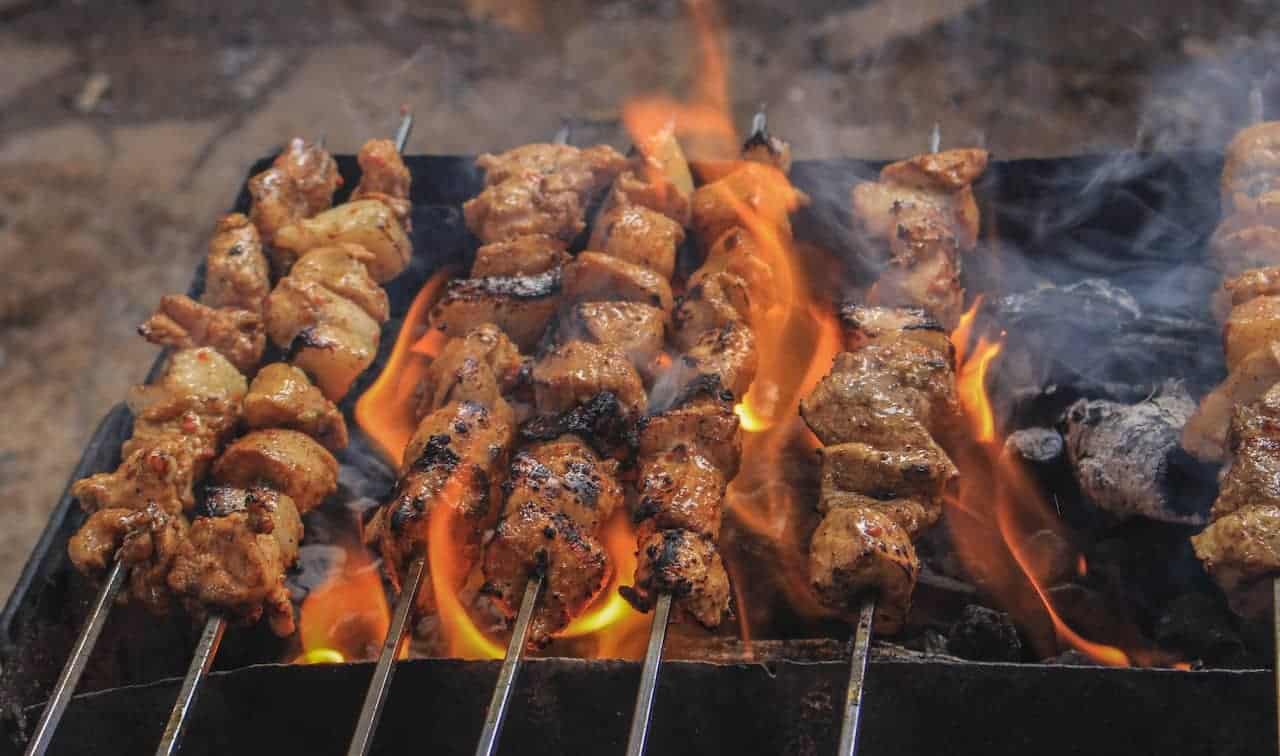 The famous Larsian BBQ is the place to be if you're a foodie. This restaurant is arguably the most renowned street food restaurant in all of Cebu. Located along Don Mariano Cui Street, Larsian offers its customers the authentic Cebuano experience. 
The restaurant serves various grilled pork dishes, such as Prok Barbeque, Isaw (barbequed pig intestines), and Liempo. The chefs make delectable Puso (hanging rice) -a local favorite. Larsian also offers many beef and chicken options as well. However, their pork dishes are a general favorite. 
Furthermore, the restaurant serves good food and won't break your bank account either. Most bbq dishes are served for as low as PHP 7 ($0.14) per stick. 
The bbq is fresh, and the restaurant is always crowded, so I recommend you keep 2.5-3 hrs for your dinner at Larsian. 
Although, what truly makes Larsian the ideal nighttime spot is that it's open 24/7. Whether you got the midnight munchies or want to go out late at night, Larsian is the perfect spot. 
Location:

Don Mariano Cui Street, Capitol Site, Cebu City

Hours:

Open 7 every day and 24 hrs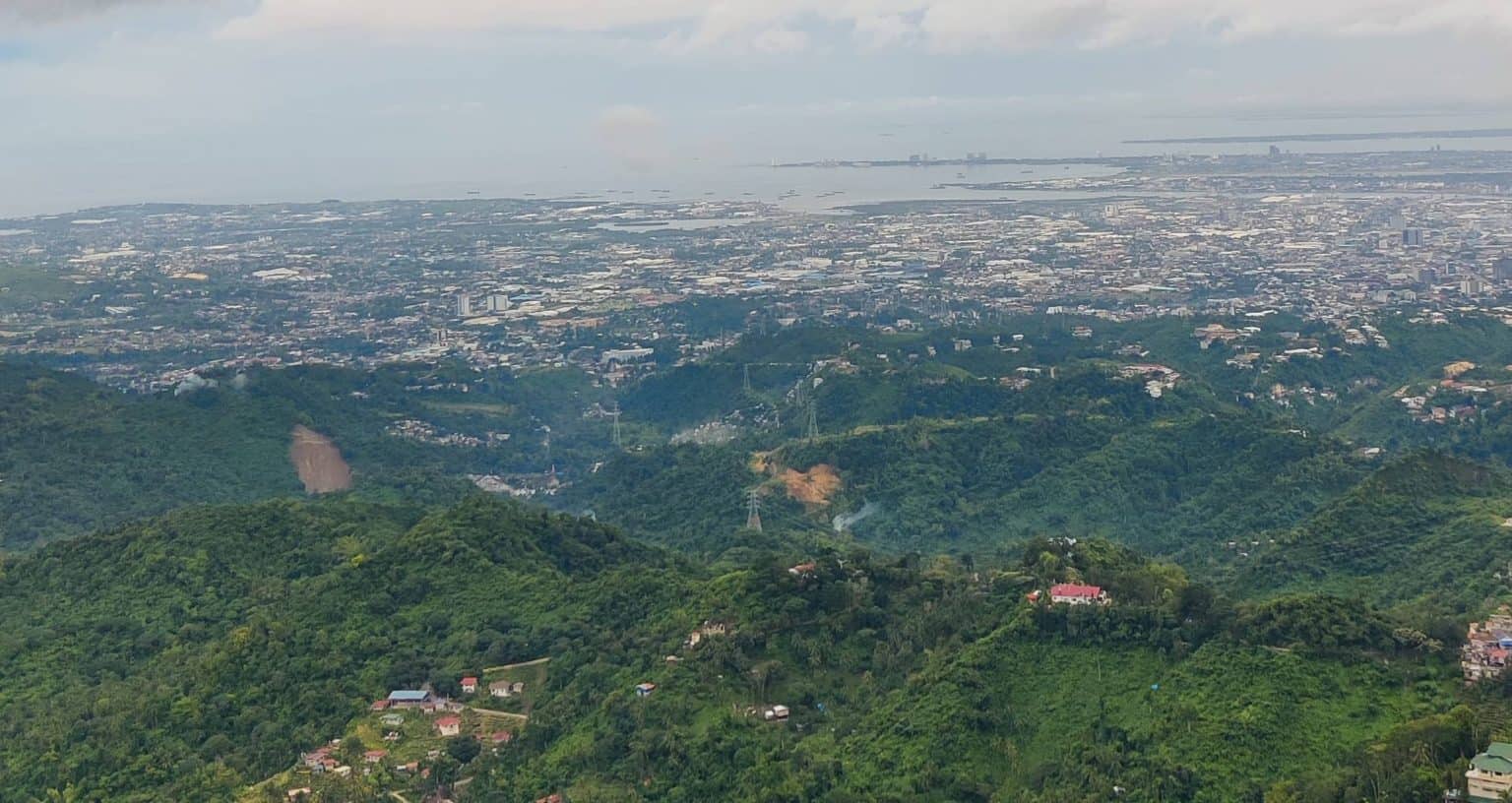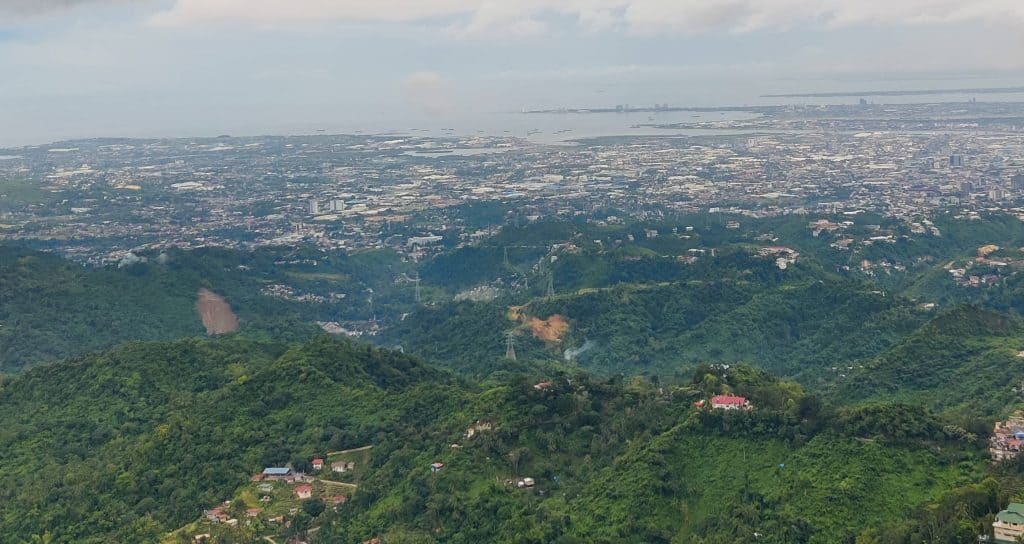 If killer views are your thing, do not miss going to TOPS. The rooftop offers a breathtaking panoramic view of the city. The weather is nice and windy, and the city lights simply mesmerize you. 
The vibes are also highly romantic, so this is the perfect spot to enjoy a lovely evening with your significant other. 
The rooftop is also open all day long, but most tourists (and locals) choose to go during the night. This is when the city lights turn on, and you can simply watch the beauty of Cebu come to life. 
Visitors must pay a minute fee of PHP 100 ($2) to visit this rooftop. Jaw Dropping views for just $2? Sign me up!
Location:

Cebu Transcentral Hwy, Cebu City, Cebu, Philippines

Hours:

Open every day,

9 am-12 am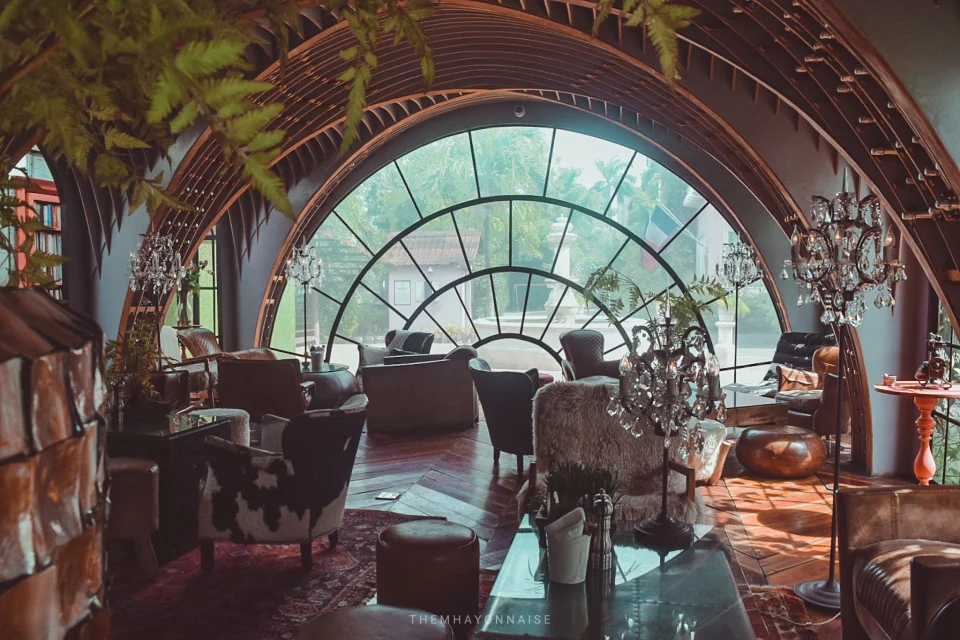 While Larsian offers a more rugged dining experience, La Vie Parisienne is the opposite. This french restaurant is much more refined and high-end. You can dress up nice and get a taste of France in this beautiful restaurant in Cebu.
La Vie Parisienne offers a wide variety of vines and some delicious starters. Their french pastries and pizzas are a must-have. 
The restaurant is comparatively expensive, with drinks starting at PHP 290 ($5.78) and entrees at PHP 160 ($3.20). 
Good wine with good company is all this Parisian dine-out is about. Plus, it's open till late at night, so you can easily unwind here after a long work day. 
Location:

271 Gorordo Avenue, Lahug, Cebu City

Hours:

Open Every day, 7 am-2 am.
4.

VISIT MAD MONKEY HOSTEL'S ROOFTOP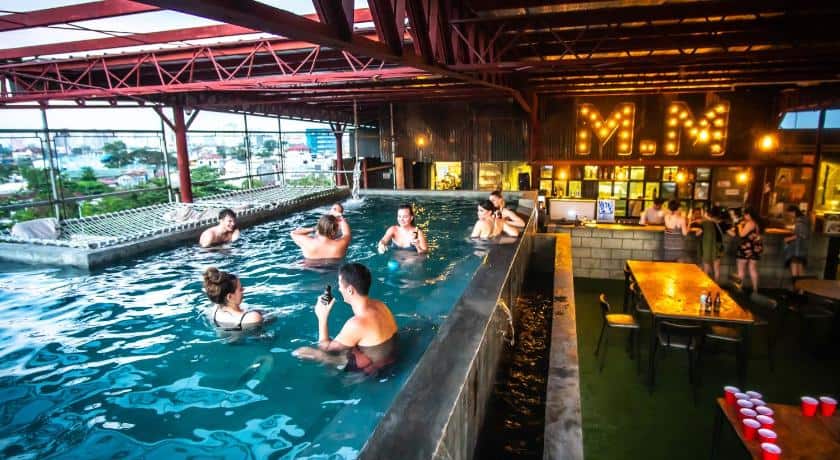 Beer pong, billiards, pool and a bar! If that's not enough reason to come then maybe the 1 hour unlimited jungle juice or free hourly shots will convince you! 
5. Let Loose at Liv Super Club
Cebu is full of many clubs. However, Liv Super Club surely tops the list. 
Located at City Time Square, the loud music and crowds from Liv Super Club keep the entire street full of life all night long. 
The club stays closed on Mondays and Tuesdays. Nonetheless, it allows its visitors to groove to the beats till dawn for the rest of the week. 
Whether it be trending globally hit songs or some killer beats from the local DJs, if you are an adult looking for a place to let loose, this is your spot. 
Unlike most other clubs in the US and UK, a table at Liv Super Club only costs PHP 1500 ($30), and drinks start for as low as PHP 80 ($1.6). So gather your group and get ready for a night full of drinking. 
Location:

City Time Square, Mantawe Ave, Mandaue Cebu, 6014 Cebu, Philippines

Hours:

Open from Wednesday-Sunday 8.30 pm-5 am
6. Jazz 'n Bluz Bar and Restaurant
For those who prefer a more toned-down club experience, the Jazz 'n Bluz Bar and restaurant is the ideal spot. 
The restaurant serves some yummy Filipino dishes and incredible drinks. Plus, the live jazz band playing creates an entirely different vibe.
Customers can simply sit and enjoy their meals while listening to the band, grab their loved ones, and hit the dance floor (or do both). 
While the bar usually attracts older couples in their 40s or 50s, many young couples also make their way here. The vibes here are light and super fun, so perfect for a weekend night. 
Location:

1 Paseo Saturnino, Cebu City, 6000 Cebu, Philippines

Hours:

Open Tuesday-Sunday, 6 pm-1 am.
I visited here one too many times. Be ready to dance the night away. Buy a bottle to share between your friends, its cheaper!
There is usually a cover of 100 pesos per person
You don't have to want to party every weekend. If you wish to have a more relaxed outing with your loved ones, the trivia nights in Cebu are a great alternative. 
Not only do you get to test your general knowledge, but winners also get a special gift—the perfect way to let your competitive side go loose.
Location 1:

 Wednesdays- Alejandro's Crispy Pata (Century Plaza Cebu, Juana Osmeña St, Cebu City, 6000 Cebu)
Location 2:

Thursdays- Politics Cafe (Unit #6, Escario Central Mall, 64 N Escario St, Cebu City, 6000 Cebu)

Hours:

Every Wednesday and Thursday from 9 pm onwards.
Another great alternative to Saturday night clubbing is going to K1 Family KTV with your friends. If you are in a large group, this is the perfect spot to go to. 
K1 lets you rent out rooms for karaoke nights. So grab the mic and show your singing talents to your friends in your private karaoke rooms.
For those who do not want to karaoke, the arena also offers to rent out Nintendo Wii or Xbox Kinect. Therefore, you can have a fun game night with your friends. A nice break from your daily work schedules. 
You can book a room for as low as PHP 149 ($2.99). Further, their drinks start for as low as PHP 55 ($1.1) and entrees at PHP 95 ($1.99). 
Location:

Crossroads, Gov. M. Cuenco Avenue, Banilad

Hours:

Sunday-Thursday, 5 pm-2 am, and Friday and Saturday, 5 pm-3 am.
10. 22nd Street Comedy Bar
Haven't you had the best week? In desperate need of some serotonin? I recommend you make your way to the 22nd Street Comedy Bar. If you ever happened to pass by this comedy bar, you would have heard sounds of laughter. 
The bar hosts some extremely talented standup comedians. You will soon find yourself forgetting all your troubles and laughing till your stomach hurts. Plus, they have live bands playing now and then as well. 
Like all bars, they serve some fantastic cocktails and bar food for you to indulge in. 
Location:

Mango Square, Juana Osmena Street, Kamputhaw, Cebu City

Hours:

Open every day 10 am-6 am
Cebu has an abundance of nighttime activities. The busiest city in the Philippines makes Cebu the city that never sleeps. Going out during the daytime or late at night, you will always find yourself indulging in fun activities. Whether dancing all night at a club or testing your knowledge at trivia, Cebu's nightlife has you covered. Thinking of extending your stay? Happens to many of us! Check out more Phillipines tips on my guide here. If you loved Cebu's nightlife, wait till you see Manila's Nightlife.
Thanks for reading. Any suggestions? comment below
Start Planning Your Philippines Trip Now!
Book Your Flight:
Use Skyscanner to find a cheap flights. A travellers favorite way to book flights, as it searches websites and airlines around the world with one click.
Book Your Bus or Transportation Within Phillipines:
There are two ways to book your transporation, ask your hotel or hostel, go to the local bus terminal, or book online, for a less stressful trip using 12go.asia or Easybook.
Book Your Accomodation: 
Find the best hotels or hostels at Booking.com or at Agoda.com. Perks include with no upfront payment. Pay when you check out and Free cancellations.
Dont Forget Your Travel Insurance:
Two popular choices are SafetyWing and WorldsNomads. A traveler should buy traveler's insurance to protect themselves against unexpected events such as trip cancellations, medical emergencies, and lost or stolen baggage. It provides peace of mind and financial protection in case of unforeseen circumstances.
Want More Information On Phillipines?
Be sure to check out my nomad travel guide on the Phillipines for even more tips
Disclosure: Please note that some of the links above may be affiliate links, and at no additional cost to you, I earn a commission if you make a purchase.