France Travel Guide For Backpackers & Digital Nomads
In a continent as vast as Europe, it is hard to choose a few places to visit. The region is diverse containing a large variety of art, history, culture, and religion. It has magical and lively sea-shores lit by the warm light neighboring buildings, large and unique architecture and plenty of walking tours. Narrowing it down to a small list of tourist destinations is a hard task. Each country contains many places worth seeing and every tourist destination seems to be more amazing than the previous one. Europe is a region that always impresses a first time traveler. I suggest Europe for a first time backpacker or traveler, it is safe, people know English and you can navigate the region easily with public transportation.
Top 5 Things to See and Do in France
Other Things to See and Do in France
1.

Paris
The first thing that comes to mind with the word 'France' in Paris. The vast capital is enriched with art, culture, fashion, and gastronomy. Architectural masterpieces, heritage museums, graceful boulevards, medieval quarters, bistros, markets, fine dining, designer boutiques and much more are waiting to be explored by you. Visit the Champs Elysees, Arc de Triomphe, Cathedral Notre, and the Louvre Museum.
2.

Bordeaux
The beautiful wine capital of France is home to about 350 buildings that are classified as historical monuments, including various medieval churches, mansions, museums, and amazing old bridges. Explore as much as you can but don't miss the water mirror of the Place de la Bourse, Grand Theatre, Jardin Public, Ponte de Pierre, Saint Andre Cathedral, Musee des Beaux Arts de Bordeaux, and the Place des Quinconces. Enjoy the gourmet dining and buzzing nightlife of the city.
3.

Loire Valley
The enchanting valley looks like it has just come out of some fairytale. The massive woodlands countryside, turreted tower castles, river valleys, and charming chateaux together cast a magical effect. Spread at 280 km along the Loire River, the lush green valley is the largest UNESCO heritage site of France. Explore the historical villages, capture stunning scenery and taste the local wine from various wineries.
4.

Marseille
This historical city is the second-largest in France and is located on the southeast coast. Along with various modern landmarks, the region is known for its medieval architecture, roman ruins and cultural venues. Explore the two historical forts, the stepped alleys and tranquil squares bustling with street markets. Also, visit the archaeological and primitive-art museums at the Vielle Charite.
5.

Mount Saint Micheal
The tidal island is one of the iconic places in France that you shouldn't miss. The rocky island is famous mainly for its medieval structures and stacked construction. Constructed between 11th and 13th century, this off the coast abbey was built by the devoted monks, depicting their feudal society. Also known as 'The Heavenly Jerusalem' this Abbey Church held the designation of an important pilgrimage destination.
6.

Dordogne
The vast region of Dordogne has so much to see and do, that you need to spend weeks here if you want to explore it completely. The well-preserved hilltop castle of Chateau de Beynac, located on the limestone cliff, dominates the town with its austere appearance. The prehistoric cave art on the walls of Lascaux, mainly featuring animal pictures is exceptional in its quality, antiquity, and sophistication. Apart from these, there are various other stunning scenery, picturesque chateaus, and villages.
7.

Lyon
Located at the junction of the Rhone and Saone rivers, the third-largest city of France features a long history. The huge region comprises of various districts with unique treasures. The unique food, historical architecture and vibrant culture make this worth visiting. You can also witness the best electronic festival in the world during the annual Nuits Sonores. The giant flea market of Les Puces du Canal is also one of the best in France.
8.

Verdon Gorge
One of Europe's most beautiful sites, located in south-eastern France, the Verdon Gorge is a 700-meter deep river canyon. The name is given due to the turquoise-green color of the river water. Due to being close to the French Riviera, it is a popular location for hiking and kayaking. Pont du Galetas Gorges du Verdon lake, starting point du Sentier Blanc Martel, Pont de Chauliere, point sublime and L'Imbut are other recreational and worthwhile visiting locations.
9.

Doi Suthep–Nice
Founded by the Greeks, this city is the birthplace of Salade Nicoise. The ancient city is now famous for its delicious dishes of seafood and olive. Nice is the city where you can enjoy not only delicious food but the amazing art collections in museums, cobblestones streets, palm-fringed boulevards, and stunning beaches. Promenade des Anglais beach, Musee Matise, Musee Marc Chagall, MAMAC or the Modern and Contemporary Art Museum with its imposing modernist structure, and Vieux Nice with Cours Saleya market and baroque churches are some important places to visit.
10.

Arcachon
This resort town is famous mainly for oyster harvesting and the four districts named after the seasons. The summer quarter, Ville d'Ete is famous for its shopping streets, casino and its beach. The winter quarter, Ville d'Hiver is home to extravagant 19th-century villas. Most famous is the 2.7 km Dune de Pilat, being the largest sand dune in Europe. A visit to oyster villages takes you on a tour closer to nature with flowery streets and charming huts. Admire beautiful birds at the protected natural area of Le Teich Bird Reserve and exceptional views of the bay from the top of Le Cap-Ferret lighthouse.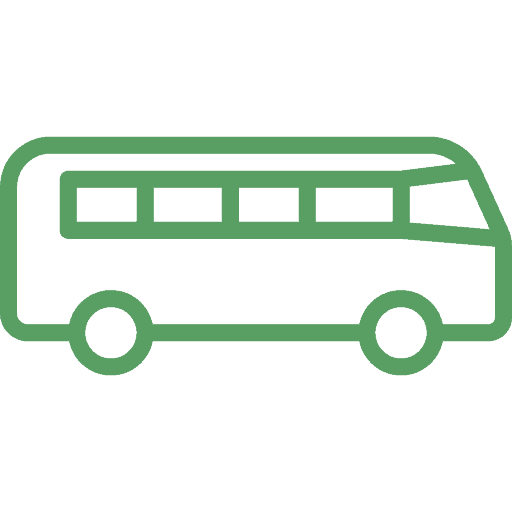 Using public transport to travel will cost about $2-$8 per day. If you hire a taxi it will cost you somewhere around $40-$90. To travel using trains can be as cheap as $25, if you book in advance otherwise you can see costs rise up to $150.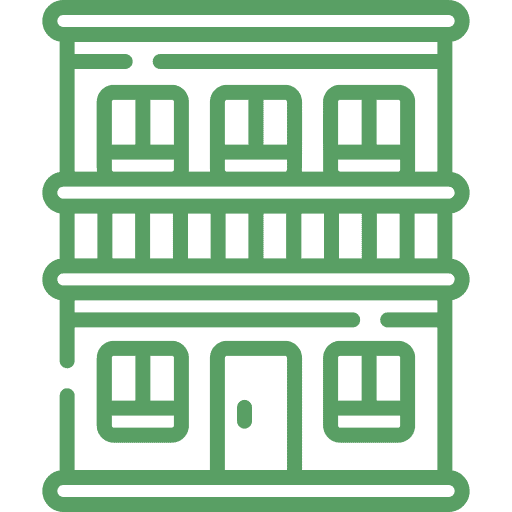 If you choose the backpacking route you can expect hostels that cost somewhere around $17-$30, which are quite reasonable. A double room may cost around $68 per night. Through Airbnb, you can get a shared room for as low as $15 and an entire apartment for about $45.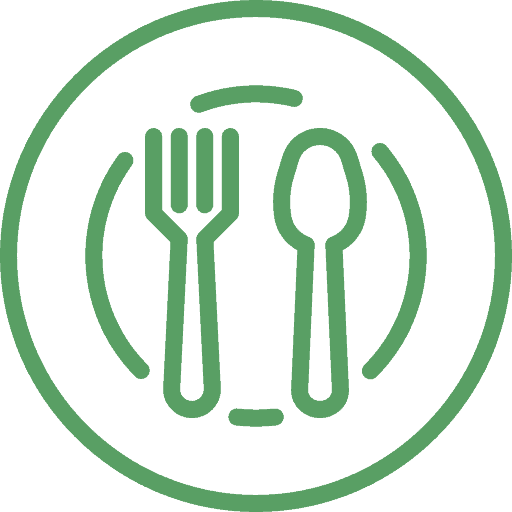 Eat local cuisine to not only save money but also to experience the country's local taste. You can make your own meals in about $11 or buy readymade sandwiches in $6 from local shops. If you eat at a restaurant it will cost you about $25-$40 per meal including wine glass. If you eat local or cook yourself you can get your food budget done in about $10-$15 per day. 
France is typically an expensive country compared to many other European countries. But if you are on a budget you can get your trip done with an average overall cost of $60-$90 per day. The price keeps on rising if you move towards luxurious travel styles. To maintain this budget you'll have to live in shared hostel dorms, eat cheap meals or cook for yourself, use local transport or ride sharing to get around and visit a few paid attractions.
| Travel Style | Accommodation (per night) | Food (3 Meals) | Transportation | Activities (Per activity) | Daily Cost |
| --- | --- | --- | --- | --- | --- |
| | | | | | |
| | | | | | |
| | | | | | |
If you want to travel within your budget, here are a few easy and simple tips to follow:
1.

Use Hostels or Airbnb
Avoid expensive hotels and go for shared dorm rooms instead. To save on accommodation, Airbnb is a good option.
2.

Use Local Transport
Use local transport, slow trains or buses, to travel cheap,
3.

Eat local
Shop your food from outdoor markets like locals. Find a fish, cheese, bread, etc. to get the perfect French ingredients to prepare your meal.
4.

Plan it before hand
Making a plan will save you lots of money and time
5.

Free walking tours
You"ll find free walking tours in most major European cities.
6.

Choose the off season
Not only are prices are cheaper during the off-season but also there are less tourists. You can get good accommodation at lower prices which are otherwise outrages during peak-times.
You will find many accommodation options in France, for every budget! Here are a few suggestions.
Nomad Coworking And Working Spots
You cant be a digital nomad without wifi. So below are some spots where one can work comfortably. Dont forget to check my nomad lunch break section for places you can still visit and/or work from during lunch. #nomadworkspace
Balancing work and exploring can be tough, here are some activities or places you can visit during a lunch hour. You will see the words hotspot, wifi, or break which indicates what you can use to work there, or if you cant and its time for a work break. #nomadlunchbreak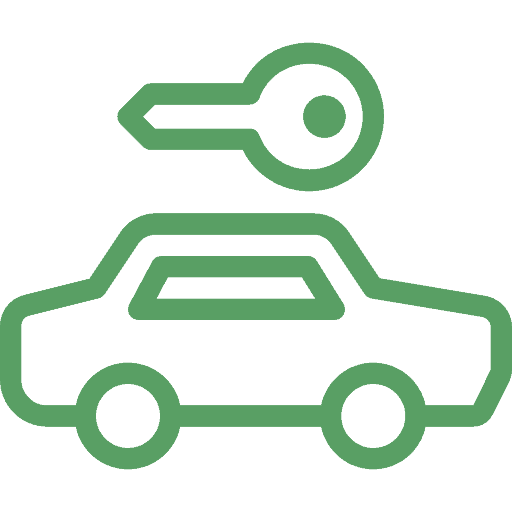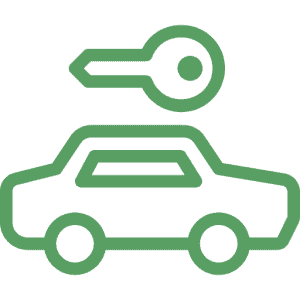 Driving is the easiest option to travel around as you can manage your schedule as you wish and can visit small towns and distant places easily. But the traffic conditions are not very favorable for someone who has never driven in this country before. Plus high fuel costs, expensive parking tickets and lack of parking spaces make it harder, so I advise against it. 


Taxis have strictly regulated fares but are higher than many other countries. The trip crossing Paris may cost you $33. Every taxi has a meter that will measure the price of your trip. Taxis without a meter are fake so avoid them.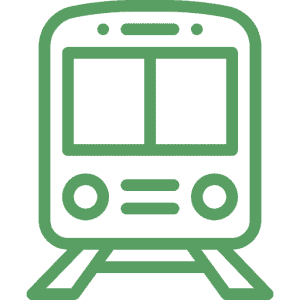 A high-speed TVG train can take you from North to South and East to West of the country in just 8 hours. However, this speed costs you money. A TVG trip from one city to another may cost you about $150 if you book or buy at the train station. But if you book in advance that might help you save up to 50%. Book your tickets in advance through the official website SNCF to get the discount and better rates.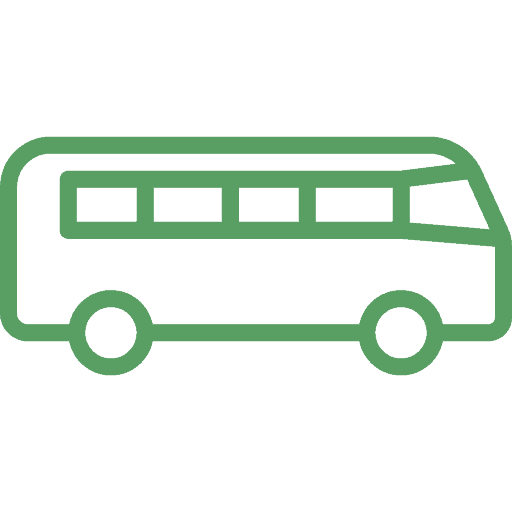 France has several bus operators that offer reasonable prices to travel throughout the country. Buses are a cheap and convenient way to travel around. The travel cost varies from city to city or is charged on an hourly basis. Most short trips will not cost you more than $1.5 . However, due to their comfort and speed, trains are preferred over the buses generally.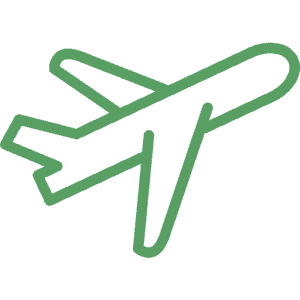 Several cities have major airports and budget airlines are popular in France. They are not very expensive and a convenient way to travel around the country if you are short on time. The average cost of a one-way ticket from Paris to Nice will be about $50 .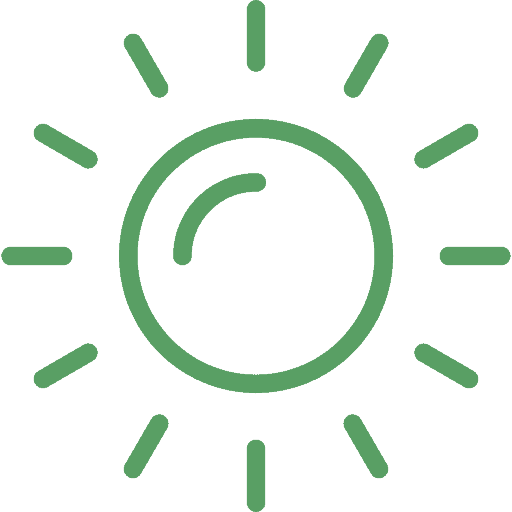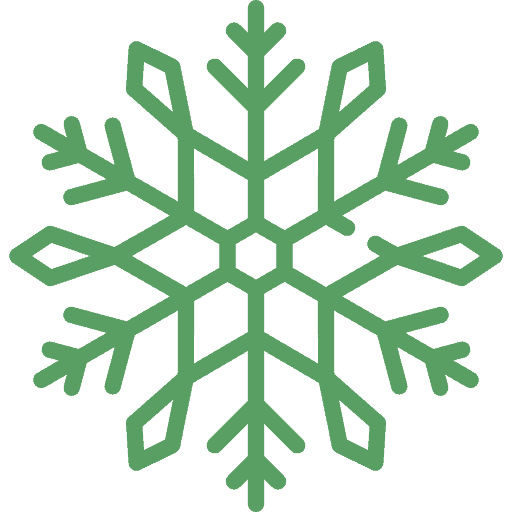 France is one of the European countries that are favorites among the tourists all year round, especially big cities like Paris. Every time of the year has its own attraction for the visitors. Summer is the peak time to visit  and when the country is the most crowded with people, locals as well as tourists. The rates are also high but the overall atmosphere and temperature is good. Winter is low season due to the cold and wet weather. However, the most preferable time to visit France is spring (April to June) and autumn (September to November). The weather in these months is still pleasant, less crowded and prices are low, making this the ideal time to visit. You can enjoy most of the activities and also explore historic locations.
Common Questions About France
How To Stay Safe and Aware of Scams
France is a relatively safe European country, but there are certain things that you need to be careful about.
1.

PickPockets
Pickpocketing is one major problem in the country. Be careful about your luggage especially at crowded places like bus stations, etc.
2.

Cash
Don't keep more than $100 cash with you and try to keep your cash and passport etc. safe in the under-belt wallet. If your hotel room has a safe, use it to keep your valuables. Try not to bring any expensive items like jewelry, expensive watches, etc. with you.
3.

Travel Insurance
Never travel around without travel insurance. That saves you at various emergency occasions and proves valuable in a country where you don't know anyone.
4.

No Jay Walking
Be careful while walking or crossing the roads, even on pedestrian-only roads. The traffic in this big city is not very organized and safe.
5.

Female Solo Travelers
Solo women travelers should be more careful about their safety. Don't make eye contact with strangers or smile at unknown men or they may consider it as an advancement invitation.
What to pack
Depending on the length of your stay your list may be a little different but here is a small outline of what items you may want to pack.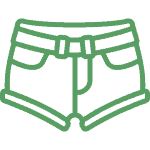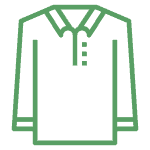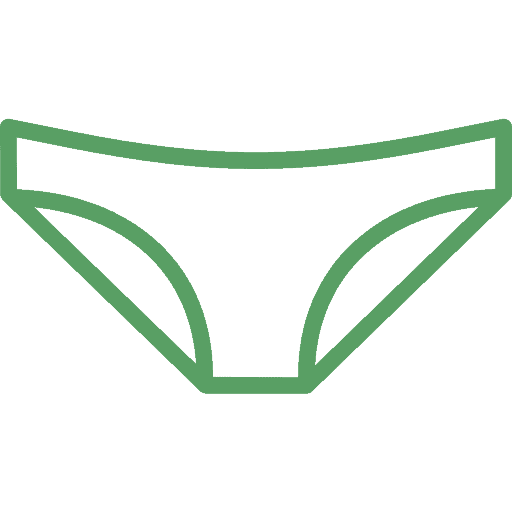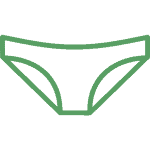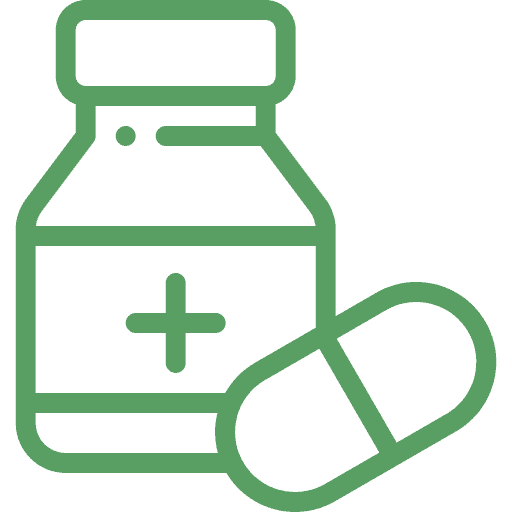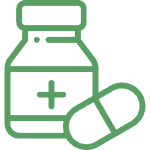 Medicine: Tums, Aspirin, Pepto , Antibacterial Cream, Hydrocortisone cream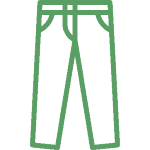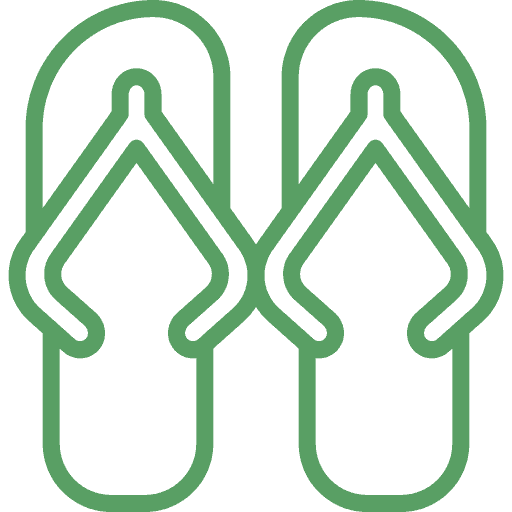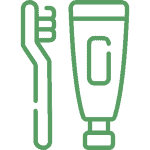 Toiletries: Toothbrush, toothpaste, razor, floss, shampoo and body wash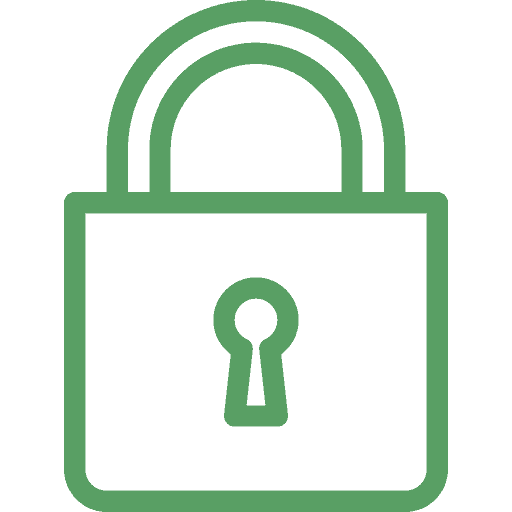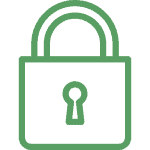 Locks: Some hostals provide locks for a fee, so bring your own
Did I Miss Something? Let Me Know In The Comments!