Iceland Travel Guide For Backpackers & Digital Nomads
The name of the country itself makes you think that it is a land made up of ice formations; however, it is much more than shining glaciers and arctic temperatures. A beautiful Nordic island nation just below the Arctic Circle, Iceland is well known for its dramatically mesmerizing landscape with hot springs, lava fields, and volcanoes. Iceland is located on the top of the world that makes it one of the best places to visit on the planet and witness the aurora borealis lights. So, pack your bags and get ready to be wowed by the uniqueness of the natural wonders of Iceland, and Iceland Backpacking Travel Guide. 
Top 5 Things to See and Do in Iceland
Other Things to See and Do in Iceland
1.

Blue Lagoon
It is the most popular geothermal spa in Iceland which is located near a lava field on the Reykjanes Peninsula. Blue Lagoon is a favorable location for geothermal power and the water here is supplied from the nearby Svartsengi geothermal power station.
2.

Husavik
It is the biggest town in the northeast and one of the key tourist towns in Iceland. 
Husavik
 is certainly a great place to enjoy whale watching. It is also a wonderful branching-off point for the best hiking trails of the country that are passable even in snowy winters.
3.

Seyðisfjörður
It is a town with quaint houses and dramatic landscapes and is one of the most visited places in Iceland. The town oozes vibrant art and creativity. The natives are extremely friendly and you can enjoy hiking around the towering hills rising up from the water.
4.

Siglufjörður
This is the best place to visit in winter when you can enjoy tons of winter sports like cross-country skiing, snowmobiling, and ice skating. In Summer, you can enjoy fishing and golfing. The most popular cultural spot is the Herring Museum that educates about the role of fish in the economic growth of the country. Do not forget to visit the Folk Music Center to get a taste of the rich musical heritage of Iceland.
5.

Kopavogur
It is the second-largest city in Iceland with over 30,000 inhabitants. The meaning of Kopavogur is "seal pup bay" and you can surely see a seal pup. The architectural aspect of the town is worth watching. The most fascinating building is the Kopavogur Church and the Kopavogur Art Museum is a must-see place for art lovers.
6.

Litoměřice
Litoměřice is a royal city where the colorful Renaissance, Gothic, and Baroque buildings can be found in its center and it boasts a network of underground tunnels which are open to the public for exploration.
7.

Egilsstadir
Egilsstadir is the perfect spot for hiking tours. It is surrounded by some of the most beautiful sceneries of the country. You can also enjoy a mythical yet scenic picnic at Lagarfljot Lake on the way to Egilsstadir. The mirror-like river water, evergreen lush trees, and mountains can take you in another dimension of calmness and serenity.
8.

Hvammstangi
It is a small town with a population of just 580 people. Located in the north-west part of the Vatnsnes peninsula, it is surrounded by lush rolling hills on one side and the beautiful ocean on the other side. In Hvammstangi, you can enjoy the coastal views and wander around the small streets.
9.

Selfoss
The city is about 30 miles away from Reykjavik and is gradually gaining popularity. The pastoral area in the surroundings pop out in summer and you can enjoy Selfoss's annual summer festival which is certainly the best time to visit the town. The locals decorate the town beautifully and sell homemade crafts. Plus, you can enjoy horse riding by checking out the nearby horse farms.
10.

Vestmannaeyjar
It is also known as the Westman Islands and is a bit difficult to reach. The biggest island is Heimaey which is the most geographically fascinating and beautiful island. The islands' puffins are the key tourist attraction here.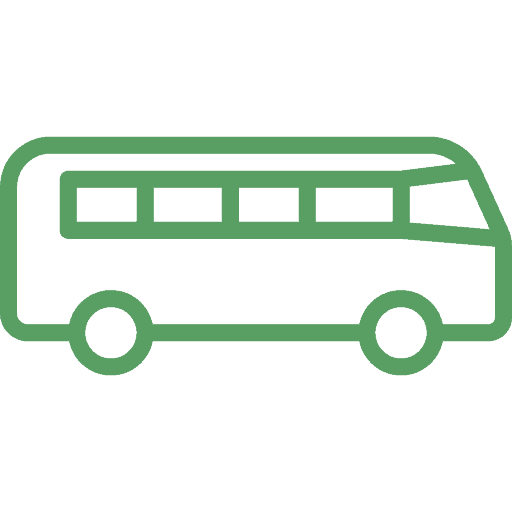 Renting cars is a good option if you want to avoid the crowded bus tours. Car rentals are pricey and you can save money by skipping the insurance. SUV is a good option for activities on gravel roads. The total car rent can cost up to $1 for a week, so this is best done in a group.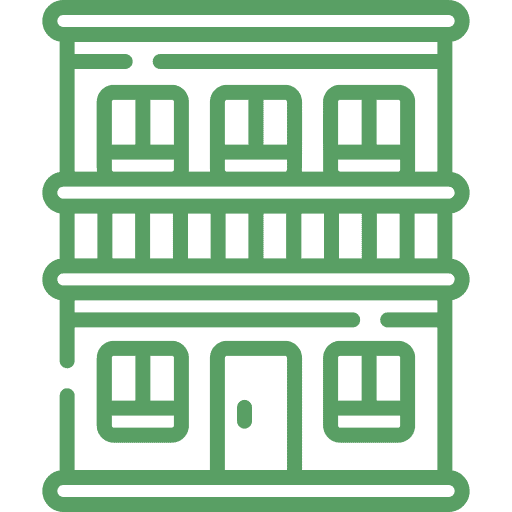 The best and cheapest option for accommodation is a hostel. Iceland is an expensive country however; there are abundant hostel accommodations throughout the country. Most hostel rooms offer a double bed or two single beds. You can find a family room with triple beds occasionally. Hotels can cost around $300/night for a single room and $600 for a family room. Family suites can cost up to $750/night. Hotels in countryside range from $300-$400 per night, per room at exclusive locations like the glacier lagoon. You can also find guest houses with shared facilities. Airbnb can save money and it costs around $200/night in the large city.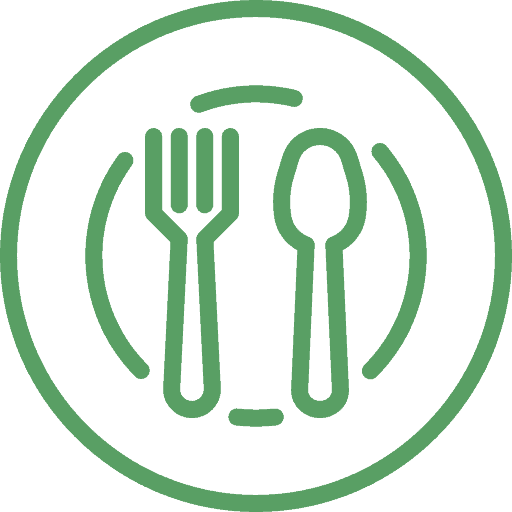 The food in Iceland is quite expensive and food prices are shockingly high at fancy restaurants in major cities. A hamburger or hotdog can cost $10-$15 and fish entrees can cost over $30. You can splurge on one meal a day with casual meals for the rest of the day, it's totally up to you! The food can cost over $200 if you try some of the specialties like arctic char, puffins and lamb. Do not buy bottled water as tap water is clean and readily available. The best option is cooking your own food and buying groceries from markets to save money.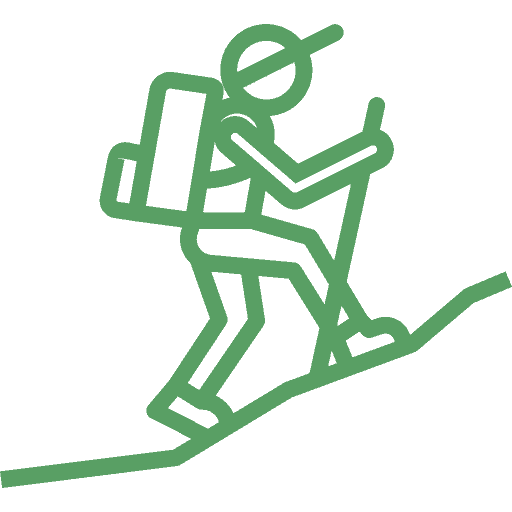 The activities range from highly lavish to normal. You can go on a private helicopter tour for $3 or go on a free hike. Avoid tours and go by yourself on a road trip. You can enjoy activities on glacier lagoon for $53 or take a Super jeep tour for $200.
How much does it cost to travel around Iceland? This section details the suggested daily budget in Iceland 2020:
| Travel Style | Accommodation (per night) | Food (3 Meals) | Transportation | Activities (Per activity) | Daily Cost |
| --- | --- | --- | --- | --- | --- |
| | | | | | |
| | | | | | |
| | | | | | |
Iceland is a super-expensive country but you can manage to travel cheaply by following these money-saving tips:
1.

Get a small Car
Get a Sedan or compact car to enjoy the Ring Road in almost half the cost of
$600
 for a 4 x 4 for a week.
2.

Find Hostels
Do not opt for hotels as they are extremely expensive. You can find guesthouses, small complexes, and hostels.
3.

Snacking
Avoid dining and find cheap snacks or sandwiches at gas stations and streets. You can also cook your own meals at Airbnbs.
4.

Happy Hours
Take advantage of happy hours which are different at different bars and you can enjoy variant bar experiences at cheap rates. You can also download an exclusive happy hour app to coordinate the time.
5.

Public Wifi
You can get trapped in hidden charges and roaming fees. Free public Wi-Fi is the best option and is available almost everywhere in cities. You can find it in every café, shop, restaurant, and hotel.
6.

Hitchhike
You can summon rides within minutes of waving hands as Iceland is a paradise for hitchhikers. Hitchhiking is a safe and convenient way to get around on a shoestring budget. This is ideal in summer; however, in winter, you can be exposed to harsh conditions.
7.

Advance Booking
Always book in advance to save money. Starting from flight to accommodations, rental cars, and tours, advance booking can save you extra bucks.
8.

Local Connection
Icelanders are quite friendly, compassionate, and hospitable. They take good care of the tourists and respect them. According to the World Forum Survey, Iceland is the most peaceful and friendliest country in the world. Helping strangers has become an unofficial national sport of Iceland. Connecting with locals can save you a lot of money.
Iceland offers one of the most breathtaking and naturally rich traveling experiences. The accommodation options can range from very basic hostels to high-end hotels. Here are some of my recommended places that are comfortable yet economical:
Nomad Coworking And Working Spots
You cant be a digital nomad without wifi. So below are some spots where one can work comfortably. Dont forget to check my nomad lunch break section for places you can still visit and/or work from during lunch. #nomadworkspace
Balancing work and exploring can be tough, here are some activities or places you can visit during a lunch hour. You will see the words hotspot, wifi, or break which indicates what you can use to work there, or if you cant and its time for a work break. #nomadlunchbreak
Get around the country to explore the most exciting hot springs, hiking trails, fantastic landscapes, and the cascading waterfalls. In order to witness the numerous shades of Icelandic awesomeness, you need to learn about traveling modes mentioned below: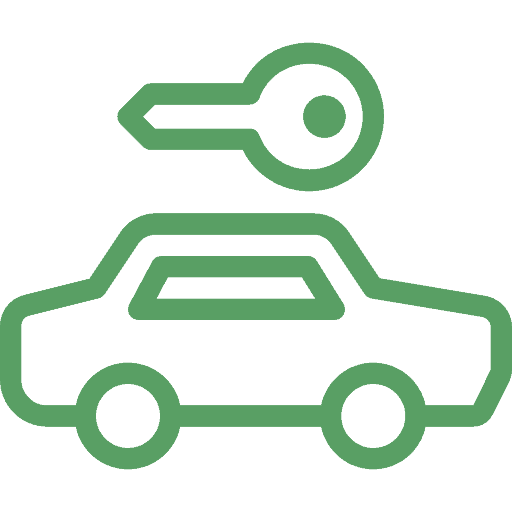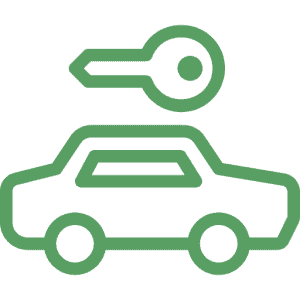 You can rent cars based on your requirements. SUV 4×4 is an expensive option whereas a sedan car is more affordable. Car rental is more flexible and you can plan the tour accordingly. There are several companies like Blue Car Rentals that offer discounts and you can save money.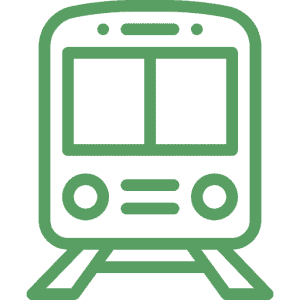 The main companies that operate bus tours around Iceland includes Sterma, Reikevic excursions, and Stræto. They take the tours throughout the Ring Road and even into the highlands during Summer. You can also choose a cool option of the hop-on, hop-off bus.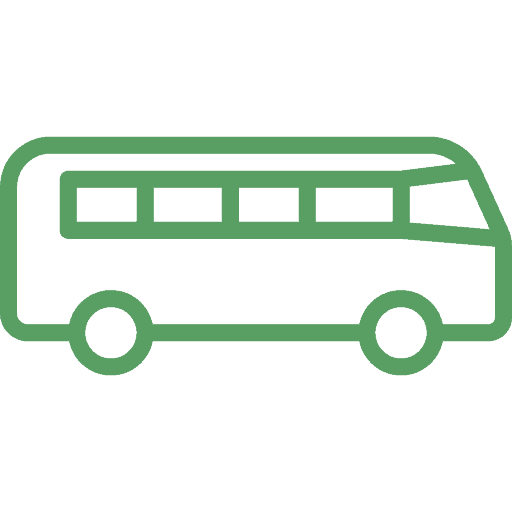 The second best transport option is buses as trains do not go everywhere. Buses are generally comfortable and cheap. But they stop a lot on the way to pick up travelers, even from the roadside. They are not in a rush so don't expect them to be quick.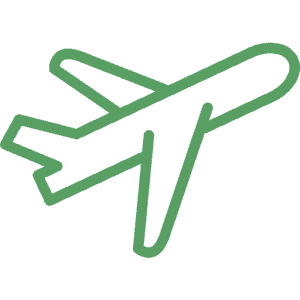 Keflavik Airport is the biggest airport in Iceland that acts as the main hub of international flights in the country. You can get around with a couple of domestic airlines that travel from Egilsstadir to the Westman Islands. The downside of flying is that you can miss the sight-seeing.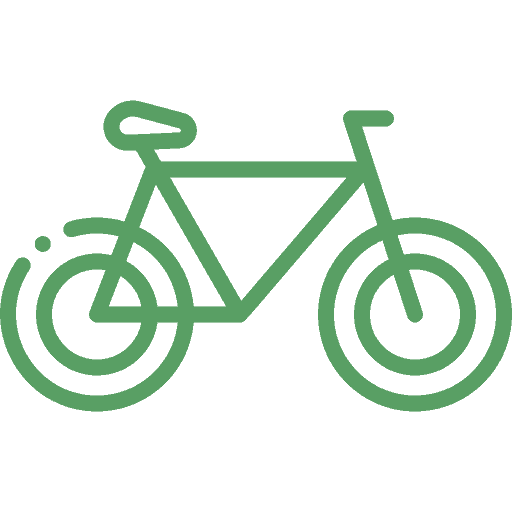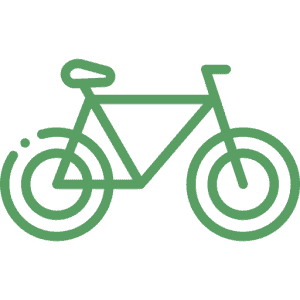 You can enjoy sight-seeing and road trips on a bicycle. It is certainly an amazing way to get around. However, the weather of Iceland is quite unpredictable and one might have to be prepared for rain, hail, wind, or snow. The terrain is also going to be different throughout Iceland and you can find steep hills and gravel roads.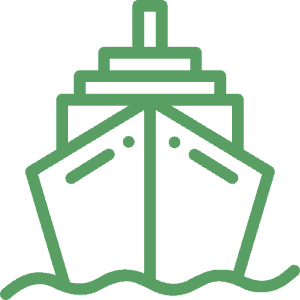 Iceland is quite safe and hitchhiking is the safest option. You can pick hitchhikers from the roadside and enjoy rides to different locations.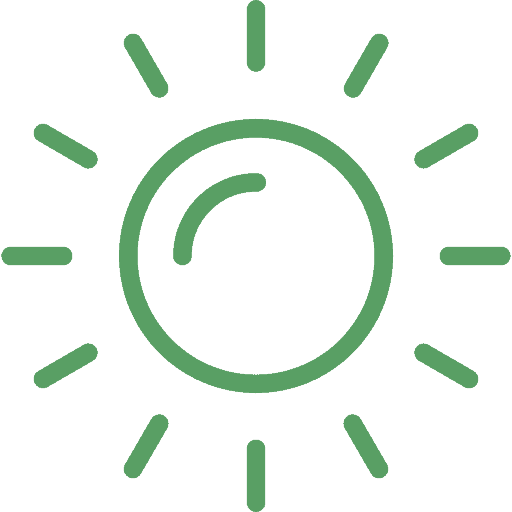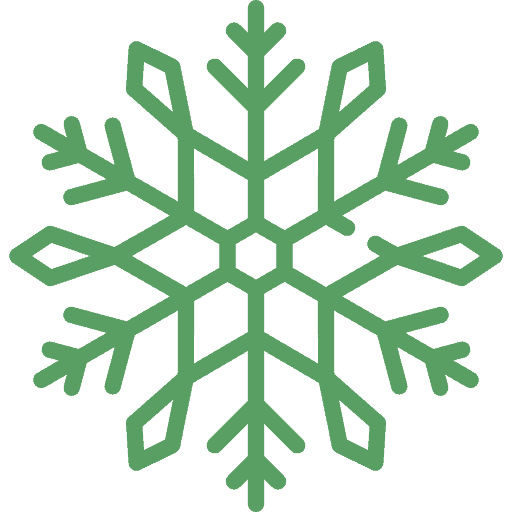 The weather is always changing in Iceland as it is located on the far north ocean. May to September is generally considered the best time to visit the country. You can enjoy whale watching and combine it with Northern Lights in late September. From June to August, the temperature gets around 20°C and you can enjoy several summer activities. The weather is usually dry in these months that makes it a prime season for hiking. Snowfall can start from late September and can linger to May. Winters are quite brutal in Iceland as the weather gets hazardous and roads get closed.
Common Questions About Iceland
How To Stay Safe and Aware of Scams
Iceland is not only the most peaceful country in the world but one of the safest as well. Icelanders take pride in hospitality and helping strangers is their motto. Despite the helpful multitudes, there are always a small number of charlatans who can take advantage of the tourists. So, you need to follow basic safety tips to get safe from weather and petty swindles:
1.

Local Weather Reports
Stay up-to-date with the local weather reports to stay safe as weather changes quickly in Iceland. Dress in layers to be safe in variable weather conditions. Also, choose the trails according to your ability as hiking routes can be quite stony. Locals can guide you about the warning signs for volcanoes in hiking routes.
2.

112 Iceland App
Download this app to get the assistance of all sorts while traveling in the country. Using this app, you can search for emergency huts in the wilderness.
3.

Avoid Natural Traps
Do not go too close to edges of cliffs and hot springs. Avoid going deep into seawater, geothermal pools, and areas where swimming is not allowed.
4.

Bottled Water
Iceland has an abundant supply of freshwater with exceptional quality and you can drink it free from taps anywhere you go. You do not need to buy bottled water and it is quite expensive. It is one of the most common tourist traps there. Some hotel owners warn the guests that tap water is dangerous and push them to buy expensive water bottles for $4 each. Bring your own bottle and fill it from anywhere while traveling.
5.

Theft Protection Insurance
Car rentals are expensive in Iceland with whooping insurances. Ash and sand protection and Gravel protection are necessary for some areas. However, you can definitely avoid car theft protection as motor vehicle theft in Iceland is quite infrequent.
6.

10-11 Shops
This is the most expensive grocery store in the country. They peddle overpriced junk food and trap the tourists. These stores have found altering their electronic price tags to increase the prices on weekends.
7.

Near Beer
Alcohol consumption was prohibited in the 20th century in Iceland. Supermarket shelves have stocks of cheap near-beer that claim to replicate the taste of beer. This product is misleading and traps tourists as they fill their baskets with near-beer cans, thinking it is real beer.
8.

Puffin Shops
This is one of the most terrible tourist traps in Iceland. These souvenir boutiques are tailored exclusively for the tourists and overshadow the small local businesses. These shops are supposed to sell the authentic Icelandic souvenirs however, these are packed with mass-produced Chinese products.
In order to make the most of your adventurous trip to Iceland, you need to stay mobile. The packing necessities can be numerous as the weather is quite unpredictable in Iceland. Make sure to bring the appropriate gear that keeps you comfy and stylish enough for all the activities. Here's the packing list that includes all the things that you'll need to enjoy the trip fully without any nuisance: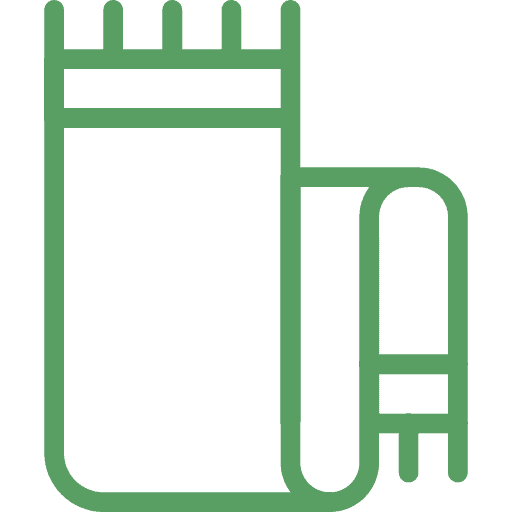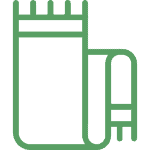 Layers (long-sleeved shirts and jackets)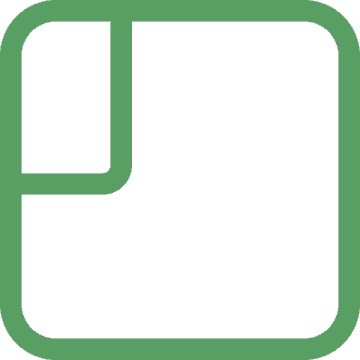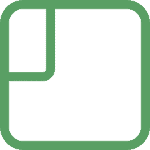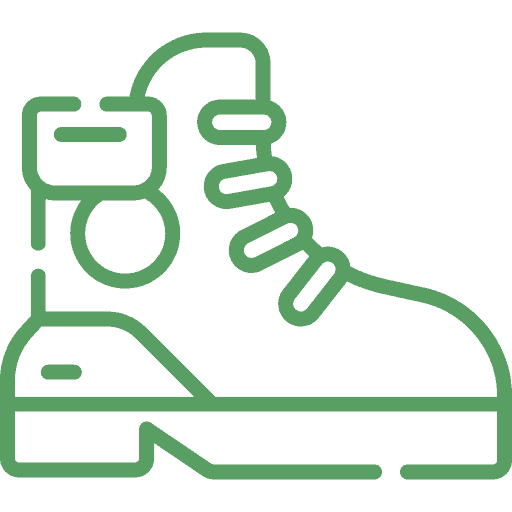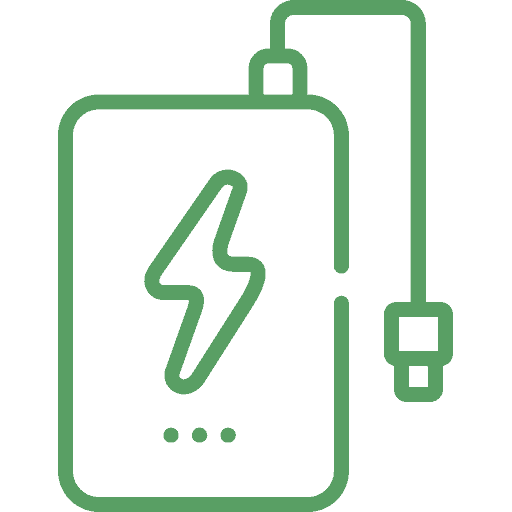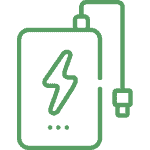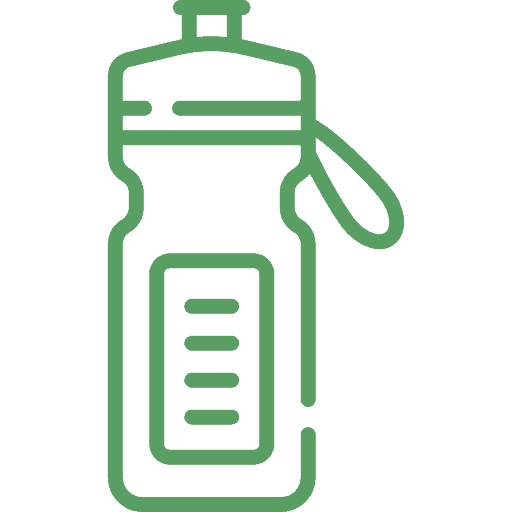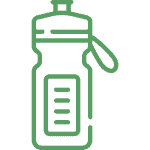 Water bottle and coffee mug
Did I Miss Something? Let Me Know In The Comments!