Nepal Travel Guide For Backpackers & Digital Nomads
Nepal is a landlocked destination located in South Asia, right along the southern slopes of the Himalayan Mountains ranges. Not only does the country boast some noteworthy historical and cultural landmarks, but it is also blessed with beautiful natural attractions. It has become a major tourist destination for many people, whether they are scaling the slopes of Mount Everest or paying homage to the birthplace of Buddha.
Read our backpacking travel guide to fill your trip with visits to centuries-old shrines and temples, snow-clad mountains, subtropical forests, and places offering activities like kayaking, mountaineering, and paragliding.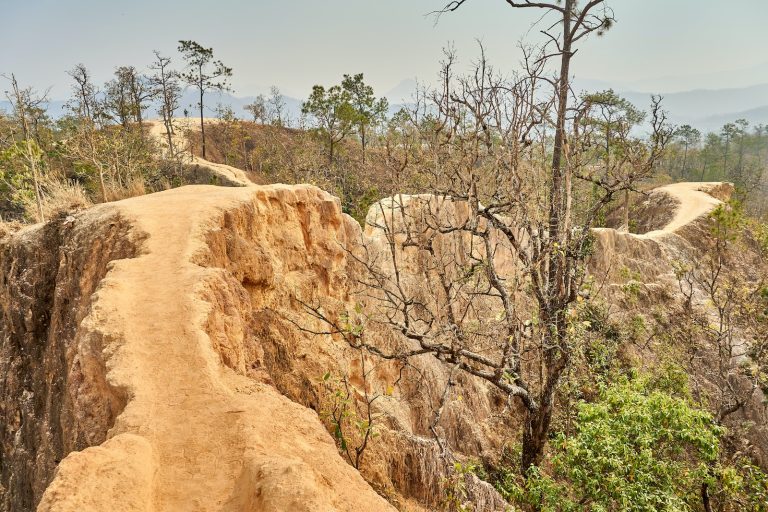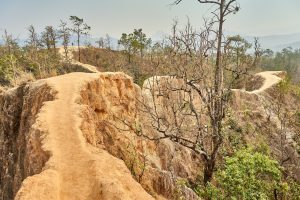 Discover Pai, Thailand: Perfect for backpackers and nature lovers, Pai offers stunning waterfalls, hot springs, night market and beautiful mountain views.
Read More
Top 5 Things to See and Do in Nepal
IS THERE A DIGITAL NOMAD VISA IN THE Nepal?
There currently is not a digital nomad visa being offered, but visa on arrival is enough for most visitors.
Types of Visas in Nepal: 
Tourist Visa / Visa-on-Arrival (With a duration of stay of 15, 30, or 90 days)

Non-tourist Visa (With the purpose of study, business, diplomatic, etc.) 

Gratis Visa (For specific nationalities and purposes)

Steps in Applying for the Nepal Tourist Visa or Visa-on-Arrival:
Visit the website of

Nepal's Department of Immigration

Fill out the online application form for the Tourist Visa.

Choose the type of visa and input the necessary details

Upload a passport-sized photo and a copy of your passport. 

Submit and pay the visa fee online using a credit card or other payment methods.

You will receive a confirmation email along with a reference number.

Print out the confirmation and bring it with you to the airport, along with your passport and payment receipt for the visa application.

Upon arrival in Nepal, proceed to the immigration desk and present your confirmation, passport, and payment receipt. 

Get the Tourist visa stamped on your passport and proceed to customs.
Other Things to See and Do in Nepal
1.

Bhaktapur
One of the three medieval cities of Nepal, Bhaktapur has three squares – each filled with religious structures. The main attraction here is the Bhaktapur Durbar Square, which is also a UNESCO World Heritage Site. It features a 55-Window Palace, which is a 15th-century structure.
2.

Birgunj
The 2nd biggest and 6th most populated metropolis in Nepal, Birgunj is a popular stopover for people undertaking treks in the country, including the Annapurna Base Camp and the surrounding mountains.
3.

Sagarmatha National Park
This wildlife reserve is a UNESCO World Heritage Site offering mesmerizing views of Mount Everest, glaciers, and valleys. Stretching over 1100 sq. km., it is seen as an eminent bird sanctuary where people can enjoy mountaineering and bird watching. Visitors can spot exotic flora and fauna here, including lynxes, wolves, weasels, Himalayan Tahr, and Himalayan Monal.
4.

Chitwan National Park
Another UNESCO World Heritage Site in Nepal, this park is home to myriad species of fauna and flora, ideal for nature lovers and wildlife enthusiasts. Over 540 varying species of birds can be spotted here. Sloth bears, wild elephants, mugger crocodiles, Bengal foxes, dolphins, one-horned rhinoceros, and different types of snakes also call this place home.
5.

Annapurna Region
A popular trekking area in Nepal, the Annapurna Region is in northwest Nepal. The classic trek, leading high into the Himalayas, passes by many religious sites, quaint villages, and lodges at hourly intervals.
6.

Nagarkot
Located about 28 km drive away from Kathmandu, Nagarkot is a beautiful hill station that offers scenic views of eight Himalayan ranges. Depending on the weather, one can also get glimpses of Mt. Everest from here.
7.

Lalitpur
Previously known as Patan, Lalitpur is the oldest city in the Kathmandu Valley. People can visit this place to admire extraordinary temples and palaces and stop by the fair-trade shops selling a wide range of handcrafted goods.
How much does it cost to travel around Nepal? This section details the suggested daily budget in Nepal 2023: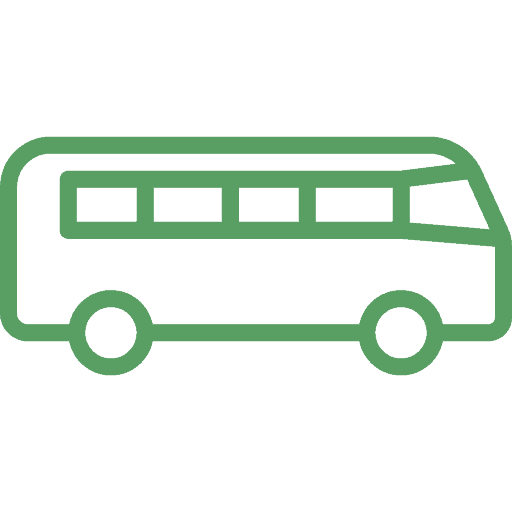 Local buses and minivans are common modes of transport to get around Nepal. A 1-4 hour minivan or bus ride can cost between $2-$5. Overnight buses also operate, costing up to $15. Tourists also take taxis for rides around Kathmandu for as little as $5. During the nighttime, drivers may charge a couple of dollars extra. A flight from Kathmandu to Lukla costs almost $150 each way. Those who are traveling on a shoestring budget can use a jeep instead, which charges $20 per seat.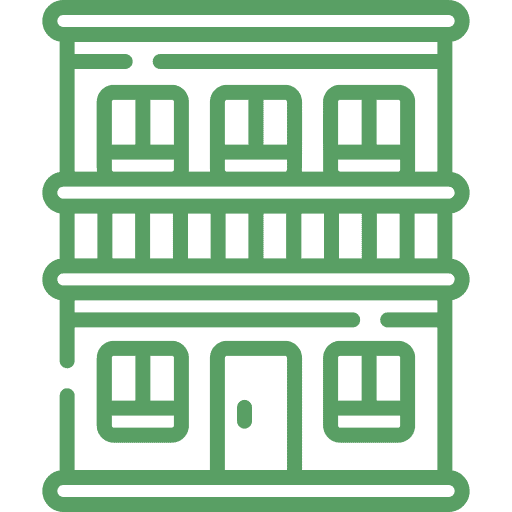 Nepal's main cities, including Kathmandu and Pokhara, are backpacker hubs, offering some great, cheap accommodation options. Backpackers can expect to pay up to $6 per night for a dorm room and almost double that for private rooms. Staying in high-range hotels is also not going to break your travel budget. Plush private rooms with bathrooms cost about $24 per night. Hotels offering extra spacious rooms with kitchenettes and TVs charge a guest around $34 a night.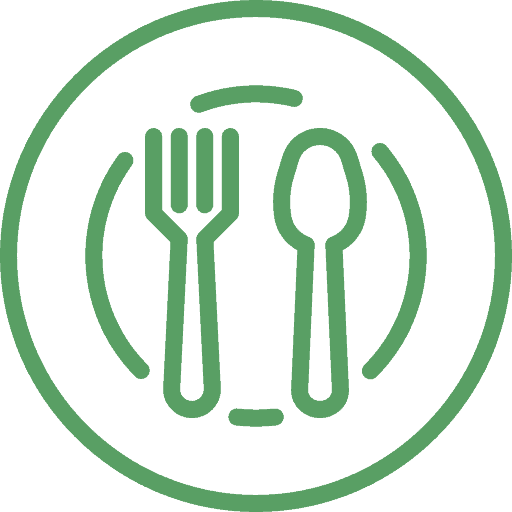 Local eating spots in major cities serve traditional meals for only a dollar. Common meals include fried noodles, rice, momo dumplings, or thukpa (soup). Dal baht, a Nepali staple dish, typically costs $1-$3 per plate but will be quite filling. Eateries serving Western food can cost up to $5 for a large meal. Drinks like coffee or tea are available for less than a dollar in many places. For beers and cocktails, expect to pay about $7 per drink.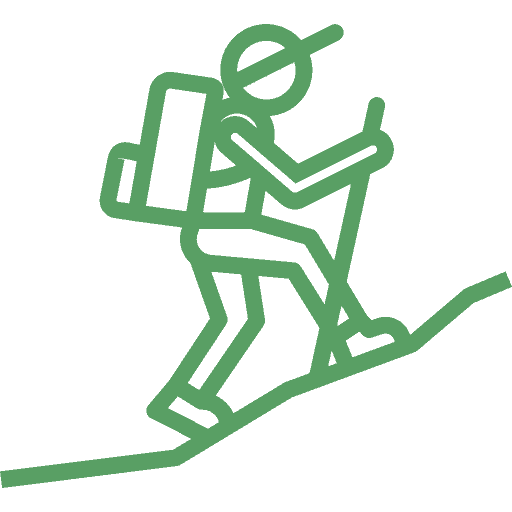 Unguided trekking can be quite low on budget. Everest Base Camp, running for over three weeks, can cost about $35 a day. Poon Hill Trek for up to four days can cost $20 daily. Travelers can expect to pay $25 a day for a maximum of 20 days for the Annapurna Circuit Trek.
The country of Nepal, being an underrated destination, offers a cheap cost of living. Budget guesthouses or renting a 1-bedroom apartment in the city center cost around $150 per month. Utilities are just about $30–50 a month. For food, local street food can cost as little as $0.50 per meal, while a meal at a restaurant costs $2–3. Grocery shopping for a month costs around $80-120 for a single person. Totally affordable.

Another essential is transportation; a bus ride costs $0.20 and a taxi ride within the city costs around $2–3. A budget of $70 per month already gives enough room for several taxi rides.
If you are visiting Nepal in 2023, use the following table to find out how much you would budget on a daily basis, depending on your travel style:
| Travel Style | Accommodation (per night) | Food (3 Meals) | Transportation | Activities (Per activity) | Daily Cost |
| --- | --- | --- | --- | --- | --- |
| | | | | | |
| | | | | | |
| | | | | | |
Though Nepal is among the cheapest destinations to visit, there are certain times when travelers spend money on things that are rather needless and end up regretting it. So, to help you plan a budget-friendly trip, we'll be sharing some smart ways to help you save some money:
1.

Use ride-sharing apps for traveling
Commute by using ride-sharing apps, especially when you are in Kathmandu. This is because most taxis will rip you off.
2.

Haggle as much as you can
Nepalis, like others, charge foreigners extra for almost everything. Shops offering items with no
fixed-price
label are likely to charge double the price. So, bargain as much as possible, or else you'll end up paying a lot more than you should.
3.

Eat food at local eateries
Many country-wide restaurants charge a lot for a small portion of food. The best bet is to try the food served at local eateries located nearby your hostel/hotel. Tourists can find a range of vegetarian and non-vegetarian options everywhere.
4.

Prefer hostels instead of hotels
Another tip to save money is to ditch hotels and stay in hostels. Kathmandu and Pokhara have some very nice hostels where you can get a room for as little as $5. Half-recent hotel rooms are also available for a cost of $10.
5.

Avoid tour guides
Though it is recommended to have a tour guide during trekking, carrying a map and visiting places with many other trekkers eliminate this need too. Engaging guides is a way of increasing your expenses since most of them are not so trained.
6.

Take local buses to commute
 Instead of taking highly-priced flight tickets, take a bus to travel between cities and save some money. To make the commute even cheaper, travel via local buses. These buses tend to save lots of time and money.
Best Cities In Nepal For Digital Nomads
Kathmandu – 
The capital city of Nepal. Kathmandu has the biggest population of expats and nomads in the country, so it is a good starting point for both first-time visitors in Nepal and for nomads who are looking to socialize and network with fellow nomads.

Pokhara
Famous as a trekking and hiking spot with its proximity to the Himalayas, Pokhara is both for those who are up for an adventure or simply for those looking for an awesome scenic view.

Lalitpur
Known for its historic temples and ancient monuments of the Gupta Empire, Jainism, and Hinduism, the city of Lalitpur is for the seekers of Nepalese culture and history.
When visiting Nepal, you might encounter the problem of finding a place to stay for the best experience. Here are a couple of the recommended places to stay in the country:
Even with the expat-concentrated cities, personally finding nomad events in Nepal is a bit hard. The best chances you have are in local co-working spaces or backpacker hostels, which typically host socializing events. Other than that, you can attend the numerous festivals that are held throughout the year to try and catch some nomad groups that attend as well!
To prepare beforehand, here are some groups online you may join. 
Nepal in Tech

– A public online group for those in the tech industry, including software engineers, UX designers, UI designers, web developers, DevOps engineers, QA engineers, CTOs, CEOs, software architects, startups, or just anyone else interested in technology and innovation.

Kathmandu Expats

– A public Facebook group for those in Kathmandu. Both locals and expats are in the group, and the group activity is pretty active.

 
A Meaningful Life Nepal – A 250+ member group that holds in-person retreats and online sessions for those who wish to stop and evaluate their purpose in life. Must join for those who need to unwind
Wifi And Internet In Nepal
Internet speeds are generally slow compared to other countries, with average download speeds of around 10 Mbps. But this should be sufficient for personal to moderate work use.

Here, mobile internet is more widely used than fixed broadband, with 4G/LTE coverage across the country. Public free wifi is available in malls and some restaurants but is not that stable
Nepalese ISPs offer a variety of packages for both fixed broadband and mobile SIM, with prices that vary based on speed caps, duration, and data limits.
Getting around is among the biggest challenges of traveling in Nepal. From bumpy mountain roads to roadblocks and the scariest airport runway worldwide, exploring the country is not an easy task. So, read this section to find out the different transportation modes operating in Nepal: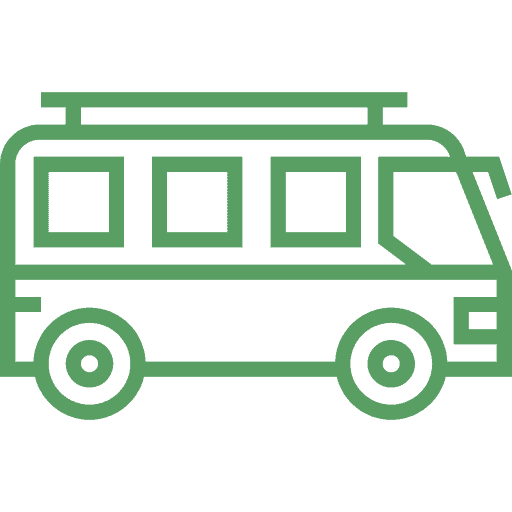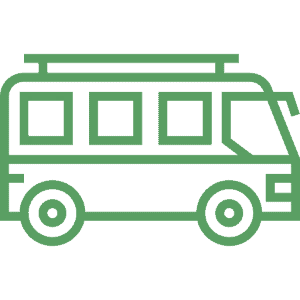 Those who are traveling with family or a group of friends may consider this option. Cars are available for multi-day trips around Nepal, costing $60 a day, which includes fuel and a driver.


This mode of transportation commonly operates in bigger cities, including Kathmandu and Pokhara. Though many taxis have meters, drivers are typically reluctant to use them. A normal taxi ride of about 20 minutes costs less than $2 most of the time. Besides, hired cabs are also available in main city areas.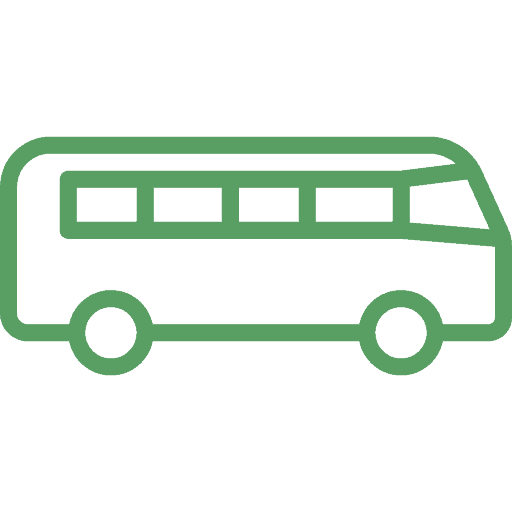 It is the most famous transportation mode in Nepal, available in different forms like minibus, local bus, or tourist bus. Prices differ depending on the distance covered. For a 210-km-long journey from Kathmandu to Pokhara, expect to pay up to $30 for a luxury tourist bus with air-con and Wi-Fi.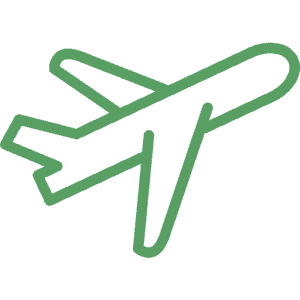 Air journeys are hassle-free for long routes within the country. Some private airlines operating on the main domestic inter-city and tourist trekking routes include Sita Air, Yeti Airlines, and Buddha Air. Though flights are particularly weather-dependent, they can be oftentimes canceled or directed.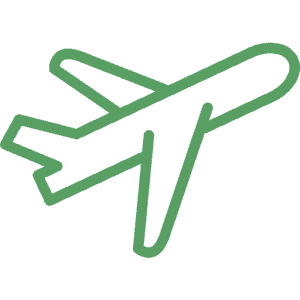 A fun and cheap option to get around in cities like Kathmandu and Pokhara, rickshaws are available within the country in two types: motorized and cycled. The first type is quite rare nowadays, whereas cycle rickshaws frequently operate in many main areas of Kathmandu.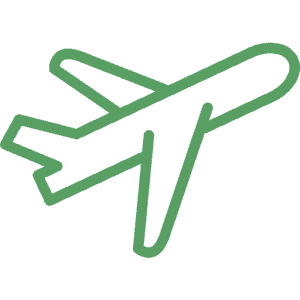 You can have plenty of riding experience by renting motorbikes in Nepal. Rates usually begin at almost $4 a day for a scooter. Street bikes can also be rented on a per-day basis; however, they cost a bit more.
When To Visit Nepal: Weather And Seasons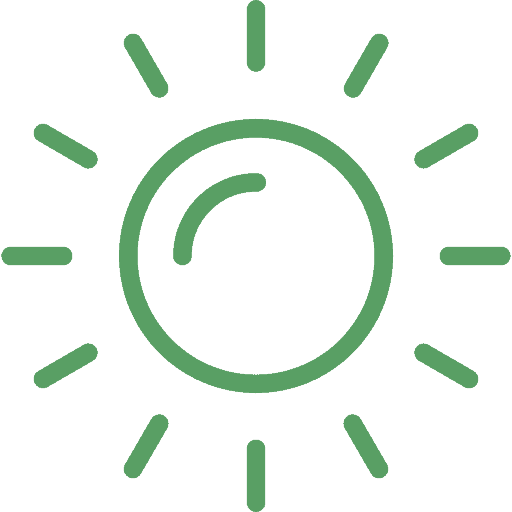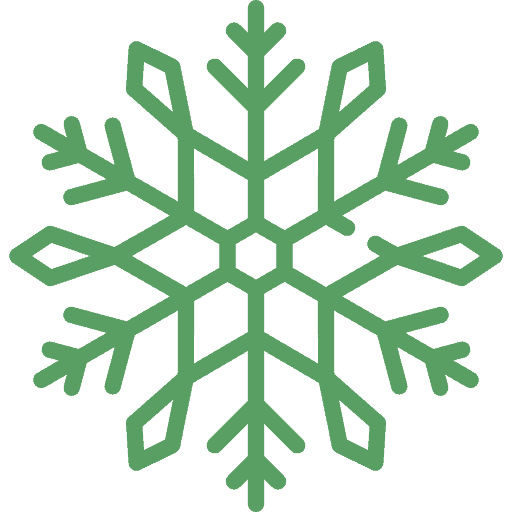 Nepal has a lot on offer all year round. The period between October to November is the high season and a perfect time for trekking. During these months, the weather is warm and dry, with cloud-free skies. However, the cost of accommodation spikes this season. The spring season has warm weather and blooming forests in the highlands. Those who want to get cheap deals can visit Nepal between June to September and December to February. Tourist numbers plummet during both these seasons, so there are  good accommodation discounts during this time
Pros And Cons Of Living As A Digital Nomad In Nepal
Pros: 
Affordable – Nepal offers a low cost of living and affordable healthcare. 

Cultural Feast – Home to breathtaking natural scenery and rich cultural heritage. 

Unwind and Relax – Nepal offers opportunities for spiritual and personal growth, with many yoga and meditation retreats available. 

Residing Expats – The expat community in Nepal is supportive and welcoming. 
Cons: 
Underdeveloped – The country is still developing and may lack some modern infrastructure and amenities.

Pollution – The noise pollution and air quality in cities like Kathmandu can be poor. 

Safety – Political instability and occasional natural disasters can create uncertainty. 

Language Barrier – Can be challenging for foreigners who don't speak Nepali. 

Internet Connectivity – The Internet can be slow and unreliable in some areas.
Common Questions About Nepal
How To Stay Safe and Aware of Scams
Nepal is a beautiful country known for its endless trekking, mountain climbing, and adventure options. But, you should take care of a few things as an outsider to have a smooth travel experience. Here are some important tips to stay safe in Nepal in every way:
1.

Never trek alone
While trekking, take a reputed guide or someone you know with you. Accidents happen as a result of insufficient information, unfitting equipment, or overestimation of your own capabilities. Always follow the advice given by local authorities and guides.
2.

Avoid theft
It is a major problem that occurs almost everywhere. Pickpocketing does happen, it is advised to carry your personal belongings in a bag pack and keep it close to you. Also, don't take too much cash with you everywhere. Better to, use credit cards to withdraw money as needed.
3.

Look out for scams
Scams are really common in Nepal. From holy men demanding a couple of dollars for just applying
tika
on your forehead to a woman pleading for some money to buy food or milk for her child, you need to beware of several types of scams in this country.
4.

Don't drink tap water
Nepal, being a developing country, has no proper filtration systems for its tap water. The destination is prone to many water-related diseases, so it is better to carry bottles with filters with you or purchase packaged water to drink.
5.

Purchase travel insurance
To stay completely safe during your trip to Nepal, getting travel insurance is a good idea as it will cover accidental loss, damage, or theft. In addition, it may take care of cancellations or travel delays.
Depending on which regions of Nepal you are going to explore, you might need lots of gear or very little since there are many contrasting climates and circumstances. Here is our complete list to help you pack the essential items for your trip:
Did I Miss Something? Let Me Know In The Comments!
Final Thoughts: Is Nepal Good For Digital Nomads?