Myanmar Travel Guide For Backpackers & Digital Nomads
Officially called the Republic of the Union of Myanmar, it is the biggest country in mainland Southeast Asia which shares borders with Thailand, China, India, Bangladesh, and Laos. Myanmar has an intense and rich history dating back to the times of the Pyu dynasty, which flourished for thousands of years from 200 BC to 900 AD. Besides a vast number of temples, pagodas, and monuments, the country is blessed with so many natural attractions, snow-capped mountains, scenic places, dense forests, stunning lakes, and unspoiled beaches, making it an ideal destination for tourists to visit and explore.
To help backpackers and digital nomads have a wonderful time here, we put forward our Myanmar Travel Guide with useful information and tips for travelers of all styles. I recommend a 2 week itinerary to be able to experience Myanmar.
*Travel Tip: Bring crisp US Dollars to exchange in the black market exchanges.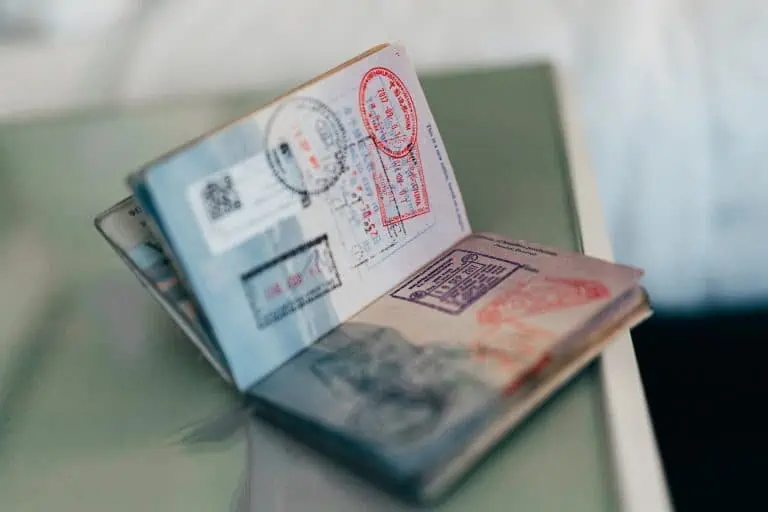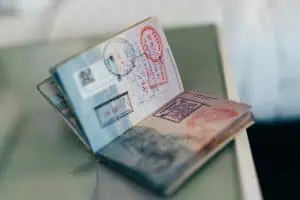 How to application guide for for a Ecuador Digital Nomad Visa. The Visa Application Process: Documentation, Financial Requirements, Work Requirements and More.
Read More
Myanmar Visa Requirements
The tourist eVisa for Myanmar allows a single entry stay of up 28 days and is valid for 3 months from the date of issue. Apply on the Myanmar Government Site Here. You are required to buy travellers insurance through a government sponsored provider, you can get more details on the same site linked before.
Is There A Digital Nomad Visa In Myanmar?
There current is not a digital nomad visa. But you can extend your stay by up to a year with the appropriate documentation, check the government website for more details.
For more details on how to apply for a Myanmar visa, click here,
Top 5 Things to See and Do in Myanmar
Other Things to See and Do in Myanmar
1.

Bago
Otherwise called Pegu, Bago is an ancient city on the banks of the Irrawaddy River, famous for its archaeological history. Some major attractions for tourists here are Shwethalyaung (a gigantic reclining Buddha statue) and Shwemawdaw Pagoda (The Golden God Temple).
2.

Naypyidaw
The capital of Myanmar, where several government buildings and nationalist monuments are located. The most famous place here is Uppatasanti Pagoda
3.

Ngapali Beach
Located 400km Northwest of Yangon, this is a popular beach destination that features the palm-fringed white sand and crystal-clear waters of the Bay of Bengal. Some popular water sports and activities here are snorkeling, kayaking, scuba diving, jet skiing, boating, and fishing.
4.

Mrauk U
It is a medieval town known for its ancient archaeological sites of the Arakanese Kingdom. The town is surrounded by rural villages, rice paddies, and a panorama of rolling countryside. One of the many famous places to visit here include the Htukkanthein Temple.
5.

Macleod Islan
This is a secluded, serene destination in Mergui where people can indulge in snorkeling, diving, fishing, kayaking, and many other water sports. It is also home to the world-famous Myanmar Andaman Resort, which offers many spa therapies and land excursions.
6.

Mawlamyine
Situated quite close to Thailand, Mawlamyine is an offbeat city in Myanmar. Tourists can visit pagodas like Kyaik Tan Lan and Mahamuni Paya for their famous architectural creations. Another unique attraction is Pa Auk Taw Ya Monastery, where tourists can witness the lives of Buddhist monks and enjoy meals with them.
7.

Hsipaw
It is a small hill town in Shan State. Scenic villages surrounded by mountains make it a famous hiking spot among tourists. Notable attractions here include Modaya and Bamboo Buddha Monasteries. Sunset Hill is also famous for admiring breathtaking sunsets.
How much does it cost to travel around Laos? This section details the suggested daily budget in Laos 2023: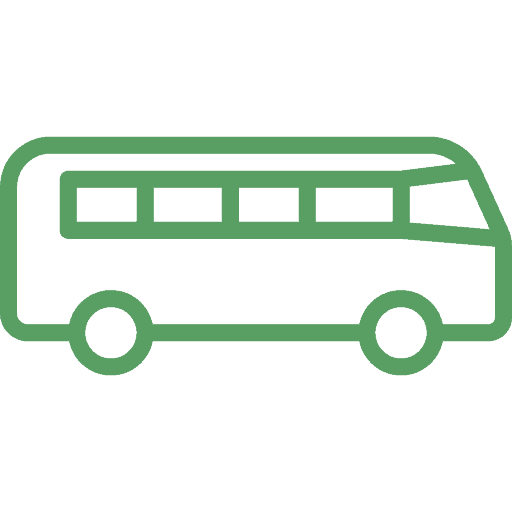 Large cities have regular public buses and taxis to take people here and there. Though buses are unreliable, those who are traveling on a tight budget can get a ride for less than a dollar. Taxis, without meters, can cost a few dollars to reach a destination. Buses for long-distance journeys are also available. The cost of a journey can be anywhere between $3-$15 based on the distance and type of bus. A train journey is quite rewarding and can cost a person around $5.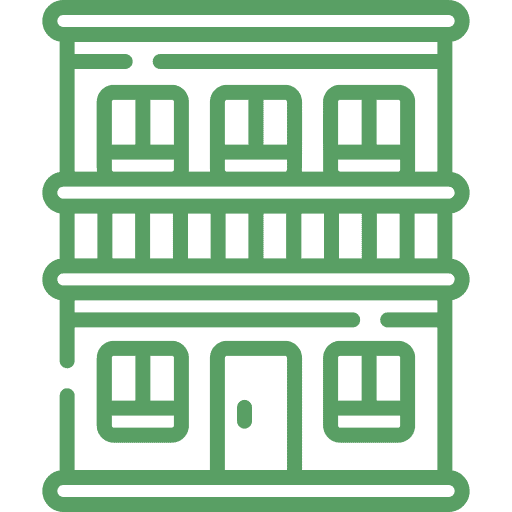 The hotel prices differ depending on which part of the country it is and the type of accommodation. Tourists can find a reasonable place to stay for around $30 per night. Most of the hotels cost between $25 and $60 a night. Cheaper options are also available. The average cost of a low-budget hotel room in Myanmar is $25. Hostels are around $7-$15.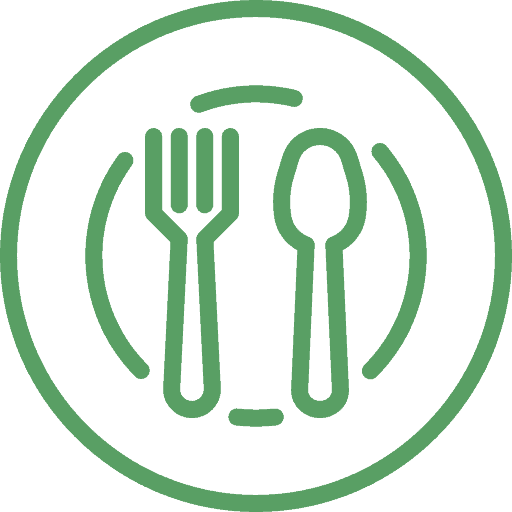 Food and drink costs will usually differ from one person to another. In Myanmar, expect to pay less than $5 for a decent meal with few drinks at any local restaurant. Beer is also quite cheap, available for $2 a bottle. You can find good nightlife in Yangon.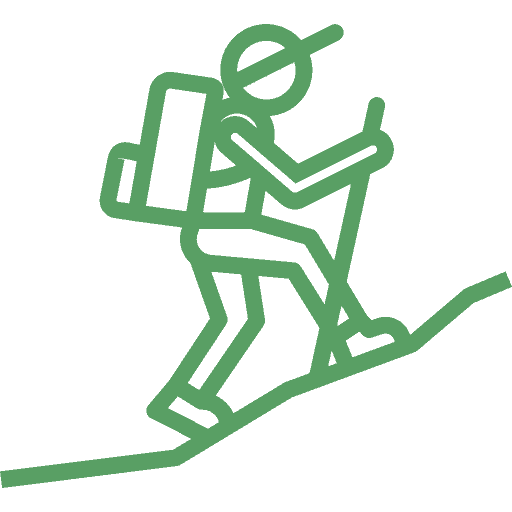 In Myanmar, tourists can expect to pay a lot of entrance fees. Foreigners need to pay some money to enter most of the temples and pagodas here. While the Shwedagon Pagoda charges tourists around $4 to enter, there is a need to get a five-day pass for Bagan,right now this is not being enforced but that can change. Also, expect to face other fees like a photography fee when visiting tourist attractions. Tourists need to pay a small entrance fee to get inside some public parks, which lets locals enter for free.
Cost Of Living In Myanmar
Overall, Myanmar can be an cheap destination in comparison to most Southeast Asian countries. Living here will require you around $700 to $1200 per month. I found that you can find long term apartments from $300 – $600 per month, $3 meals, $3 cocktails. Groceries for as little as $100 a month. Locals make their living with much less, so its possible to live long term for even cheaper.

How much does it cost to travel around Myanmar? This section details the suggested daily budget in Myanmar 2023:
| Travel Style | Accommodation (per night) | Food (3 Meals) | Transportation | Activities (Per activity) | Daily Cost |
| --- | --- | --- | --- | --- | --- |
| | | | | | |
| | | | | | |
| | | | | | |
Anyone who is travelling in Myanmar wants to get the most value for their money. And the good thing is that there are some tips that can help them cut the cost while exploring the country:
1.

Use Public Transportation
Using a taxi to get around the city all the time is a good option, but it can be costly. Public buses are more suitable, especially in Yangon and Mandalay. It is also possible to rent a motorbike in some parts of the country. This can help tourists save a lot of money. But if you really want to stick to taxis, try to bargain as there are no meters in taxis, and the cost can increase a lot more than the actual/decided fare.
2.

Free Breakfast
Though the living accommodation options in Myanmar are costlier than in other Southeast Asian countries, all places offer breakfast to their guests. Instead of eating out, try to have breakfast at your hotel and save some money.
3.

Avoid Tourist Restaurants
In tourist regions, especially Yangon and Bagan, prices for food items are usually higher than anywhere in the country. Those who look away from tourist hotspots may find cheaper options to eat.
5.

Try Street Food
Saving money while trying authentic Myanmar food is possible if you stick to street food. Streets in the entire country are filled with food stalls where vendors sell all kinds of lip-smacking Burmese food at affordable rates.
The food in Myanmar is a blend of influences from neighboring countries such as India, China, and Thailand, and the result is a unique and flavorful cuisine.
Mohinga, soup made with fish broth, rice noodles is a dish that to some is considered the national favorite. Be sure to also try Shan noodles and Burmese curries.
Vegetarian Food
Aloo Hinga:A vegetarian soup made with potatoes, garlic, onions, and turmeric.
Shan Tohu Thoke:A salad made with tofu, peanuts, and herbs.
Myanmar Curry:A curry made with potatoes, chickpeas, and a variety of vegetables.
Tofu Nway:A breakfast dish made with rice noodles, tofu, and a rich tomato broth.
Burmese Tea Salad:This is a unique salad made with fermented tea leaves, peanuts, sesame seeds, and garlic. It is often served as a snack or appetizer.
Vegetable Tempura:Made with a variety of vegetables, such as sweet potato, pumpkin, and eggplant, that are battered and deep-fried.
Kyet Thar Thoke:A salad made with shredded young jackfruit, tomatoes, and onions.
Best Cities In Myanmar For Digital Nomads
One thing to note about living in Mynamar at this time, is that there are daily blackouts. Be sure to have a sim card with data so you can hotspot your devices, and a fully charged powerbank. Some hotels do have generators, but even those are only on during certain hours of the day.
The City of Yangon.
While the cost of living in Yangon has risen in recent years, it is still the cheaper option compared to other major cities in the region.
There are many food and transportation options here, you can even use Grab. For accommodation, there is an obvious difference in costs between the high-end and downtown areas, so consider that in looking for a place to stay. The internet connection's performance is almost the same throughout the country so it is not a factor. Therefore, if you want to stay in Myanmar, Yangon is your go-to city for fair quality but at a lesser cost.
The City of Mandalay.
Staying in Mandalay will cost you a few hundred dollars more per month than in Yangon. Nonetheless, with a large number of Buddhist temples and monasteries, the city is still a good choice if you want a more traditional vibe.
Are you looking for places to stay in Laos? We have got you covered with this section on the best places to stay while in this amazing country.
Networking in Myanmar is a bit hard, mainly due to the small number of Digital Nomads in the country. Events and workshops of such are scarce as well. But what you can do is to: 
Search for a community through digital nomad websites like Internations
Nomad Coworking And Working Spots
You cant be a digital nomad without wifi. So below are some spots where one can work comfortably. Dont forget to check my nomad lunch break section for places you can still visit and/or work from during lunch. #nomadworkspace
Balancing work and exploring can be tough, here are some activities or places you can visit during a lunch hour. You will see the words hotspot, wifi, or break which indicates what you can use to work there, or if you cant and its time for a work break. #nomadlunchbreak
Wifi And Internet In Myanmar
Free Wifi. Most cafes, restaurants, and they say even gas stations have free Wifi! Oftentimes are limited (at least 1 hour per device), but some give you unlimited access. Internet Speed varies though. So for quick use, it is fine, but relying on it for your work is not recommended.

Wifi. Hotels and accommodations usually have private Wifi and sometimes Lan Connectivity. These are surely more reliable than free Wifi in public spaces.

Prepaid Internet Sim. You can buy a local (Burmese) SIM card for around $0.70 from mobile network operators namely MPT, ATOM, Ooredoo & Mytel. Burmese SIM cards will require you to register them under your name. Tourist SIM cards are also available from $3.10 to $47.60 from the same operators. These have several data packages you can choose from, and you can buy these tourist SIM cards in the airports.

Internet Performance. This topic can be subjective. For nomads who rely heavily on speed, Myanmar performs poorly. But to those who require an average internet speed, Myanmar's internet is satisfactory. 
How To Get Around Myanmar
Like all other neighboring countries, Myanmar has a lot of transportation options for travelers of all styles. Here is how to get from one place to another when visiting this beautiful Southeast Asian city:

Can be cheaper than taxis, if you bargain, ask your hotel or hostel, what you should expect to pay for certain destinations.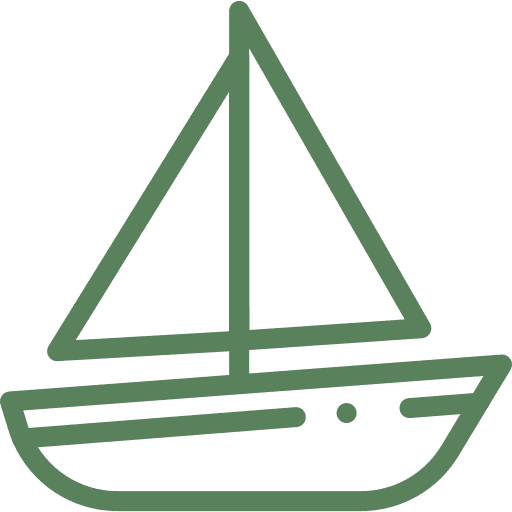 The country has nearly 8,000 km of navigable rivers and is one of the best ways to explore Myanmar. The famous cruise among travelers is on the Irrawaddy River, passing through five important cities, including Bagan and Mandalay. The fast 9-hour boat journey between Bagan and Mandalay costs around $45 per trip, while locals prefer taking the slow 14-17 hours boat for just $10. Note that fewer boats are available in the dry season on the Irrawaddy River. Also, the slow boats are filled with merchandise most of the time.


Taxis are easily available in large cities and towns. These vehicles have no meters, so it is ideal to bargain before actually taking them. A short ride costs a couple of dollars. For longer distances, like from Yangon airport to the city center, expect to pay up to $5. You can also charter a taxi to travel around the city, which can cost around $15 a day. In other regions, motorbike taxis are quite common, which are faster and cost less than a dollar for a short ride. I used Grab taxi within Yangon.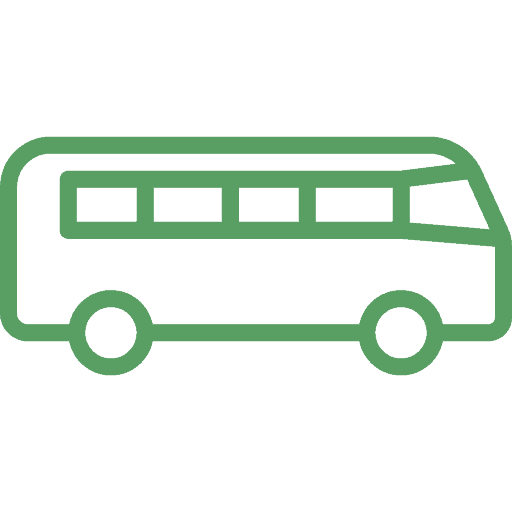 Public buses are great for exploring cities and are quite affordable. Ticket prices range from a few cents for local destinations, to around $5-$15 for long distances. Day and night buses also operate between cities, such as Mandalay to Inle Lake and from Taunggyi to Loikaw. On main routes, like Yangon to Mandalay, people can take a more modern bus for a small fee. Recently, VIP buses have also been introduced for long-distance journeys. Check 12go.asia or your hostel for booking options.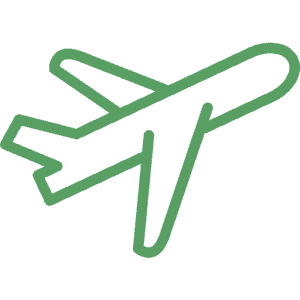 Flying within the country is a quick and cheap way of traveling long distances, like between Mandalay and Bagan or Yangon. Major operating airlines include Air Yangon, Air Mandalay, Myanmar International Airway, Air KBZ, Air Bagan, and Asian Wing Airline. The cost of a flight between domestic cities is usually less than $100. The busiest one is the 2-hour flight between Yangon and Mandalay, which costs around $110.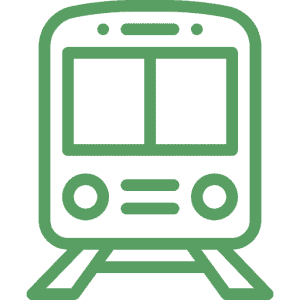 It is a good option to consider for those who are on a low budget or seeking a scenic journey. Trains in Myanmar are quite uncomfortable and take lots of time to get from one destination to another. Also, trains cost more than buses. Tickets have to be bought one day before the trip, which can cost $1-$5, depending on the seat class and journey length. Right now, not all train lines are working due to the political situation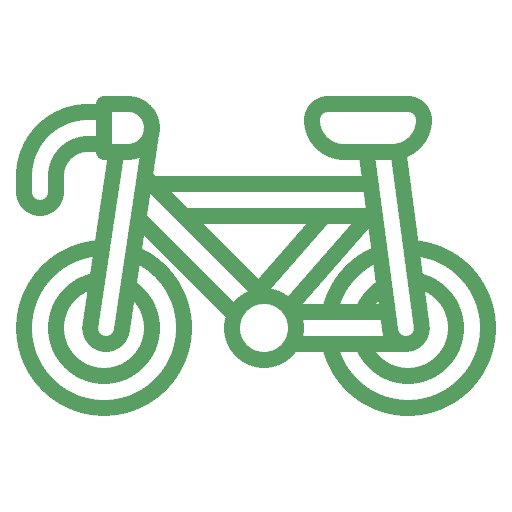 Renting a bike in Myanmar is quite convenient. Many hotels also provide bike rental services. It costs around a dollar for a day. Renting an Ebike is the best way to explore Bagan for example.
When To Visit Myanmar: Weather And Seasons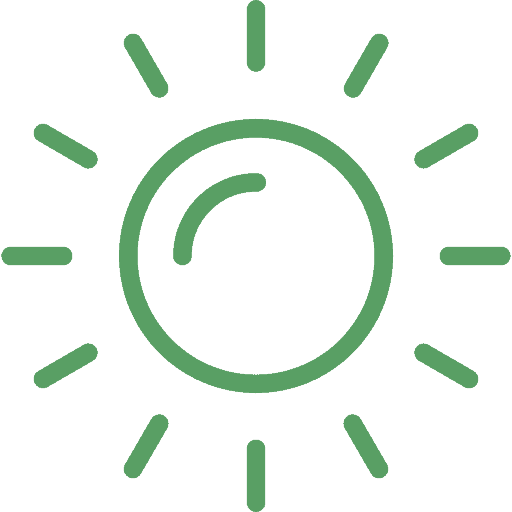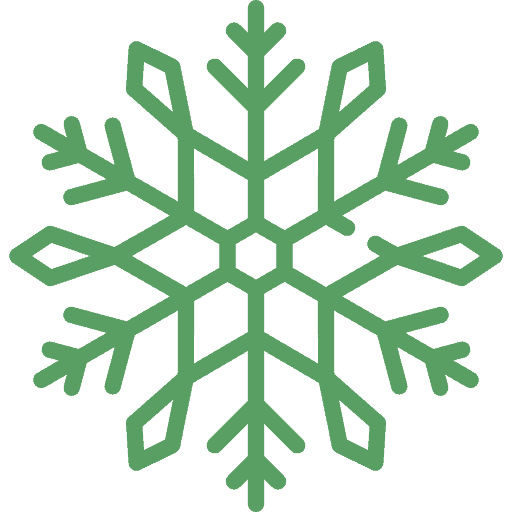 Myanmar experiences the best weather from November to mid-February. These are the peak months for tourists as the days are mostly bright and sunny. You can expect clear blue skies, nice temperatures, and green landscapes. The country remains hot from March to May, especially the dry zone of the central plains where Mandalay and Bagan usually see temperatures reaching 40°C. The monsoon season in the country runs between June to October, with continuous rainfall in June and August, particularly along the Bay of Bengal coast.
Pros And Cons Of Living As A Digital Nomad In Myanmar
Pros 
There are a lot of cafes, restaurants, and entertainment options to relax or have a good time 

Culturally-rich country. A great destination for indulging in an unfamiliar culture and traditions.

Weather condition is generally on the warm side, and extreme weather conditions like storms aren't very common
Cons 
Waste management is a problem, especially in downtown areas.

Healthcare and medical equipment are outdated and inadequate

Freedom of Speech is limited, never talk about politics 
Safety – Myanmar is generally safe even for female solo travelers. But with the ongoing civil unrest, I advise you to remain extremely vigilant if you decide to visit.
Common Questions About Myamar
How reliable is the internet in Myanmar?
You can find internet within major cities and around major highways in Myanmar, but outside of that internet connectivity is low. Be aware you may be subject to internet blackouts if the government chooses to turn off the internet.
Is Myanamar Safe To Visit?
Myanmar is safe for tourists, stay within the major cities and you will not have any trouble
What currency should I bring to Myanmar?
Bringing US Dollars is your best option. Myanmar works on a closed money economy, so you cannot exchange for the official currency (the Kyat) outside the country. Banks and Money Exchanges prefer crisp and high-denomination US Dollars.
How Many Days Should I Stay In Myanmar
It is suggestes to stay 14 days, or two weeks, to have enough time to see what Myanmar has to offer
What is a suggested 2 week Myanmar Itinerary
The optimal itinerary for visiting Myanmar is the following.
Yangon (3 Days)
Bagan (3 Days)
Mandalay (3 Days)
Inle Lake (2 Days)
Kalaw (1 Day)
Yangon (2 Day)
How to get from Yangon airport to city center
Taxi: Taxis are available outside the airport terminal. It's important to negotiate the fare with the driver before getting in the taxi. The journey to the city center takes around 30 minutes, depending on traffic.
Grab: Grab is a ride-hailing app that is widely used in Yangon. You can download the app and book a ride from the airport to the city center.
Airport Shuttle Bus: There are several airport shuttle bus services that run between the airport and the city center. The buses are air-conditioned and equipped with free Wi-Fi. The journey takes around 45 minutes and the fare is fixed.
Public Bus: There are also public buses that run between the airport and the city center. The buses are not air-conditioned and can be crowded, but they are the cheapest option. The journey takes around 1 hour and the fare is very cheap.
It's recommended to have local currency (Myanmar Kyat) as many drivers may not accept other currencies or credit cards.
Is Myanmar worth visiting?
Myanmar is worth visiting for its diverse and colorful culture, stunning natural scenery, and ancient architecture that reflects its rich history. Additionally, its warm and welcoming people make for a memorable and authentic travel experience.
Does Myanmar have visa on arrival
All visitors must apply on the government website and buy travellers insurance from their provider.
How To Stay Safe and Aware of Scams
Years of political isolation may have kept some parts of this country safe, but there are still some safety problems for travelers. There is an ongoing civil war, but this stays within the countryside. Below are a few things to consider before traveling to Myanmar:
1.

Petty Crime
Petty crime, including pickpocketing and purse snatching, occurs in Myanmar. Merchants even sell low-quality items at inflated rates with promises that the items can be resold again at a profit. So, make sure your personal belongings and other valuables are secure at all times. And, consider all purchases also if you are unknowledgeable about gems and jewelry.
2.

Keep yourself safe from animals and insects
Approach all animals with caution since rabies is common in Myanmar. Get pre-travel vaccinations, but in case you get bitten, seek immediate medical assistance. Leeches and ticks should also be avoided. Also, check your room mattress for bugs.
3.

Avoid tap water
Avoid consuming tap water and ice cubes, as there are many chances of catching diseases like hepatitis A and E and diarrhea. Steer clear of fresh juices also. Go for bottled water, which is quite cheap in Myanmar. Eating from food stalls is quite okay; however, pay extra attention to the food that has been sitting around.
4.

Travel insurance
It is ideal to have suitable travel insurance in order to stay safe. Get travel insurance and check if it provides sufficient cover against theft, illness, or damage.
If you are planning to visit Laos anytime sooner, follow our travel packing essentials to make your trip even better and more fun:
Is Myanmar Good For Digital Nomads?
Overall Myanmar is a very afforable and culturally rich. However, the daily blackouts and current civil war, leaves uncertainty for work conditions. I do reccomend going for a month, to see yourself. I found very welcoming people and beautiful temples. Until public utilities can be more dependable, the uncertainty can make this a difficult long term nomad destination.
Did I Miss Something? Let Me Know In The Comments!