Norway Travel Guide For Backpackers & Digital Nomads
Norway – a land of the northern lights, old fishing villages, trolls, Vikings, fjords, beautiful drives, and some of the best hikes worldwide – never fails to impress. This Scandinavian country is a destination full of impressive beauty, outdoor fun, and bucket-list experiences. Being one of the most expensive countries in Europe, Norway is often skipped by travelers with a limited budget. But with our tips and ways, you can save money, explore more, and get the most out of your trip. So, without further ado, let's quickly dive into our Norway backpacking travel guide.
Top 5 Things to See and Do in Norway
Other Things to See and Do in Norway
1.

Drammen
One of Norway's fastest-growing cities, Drammen is tourist-friendly and has some great trails along the river and plenty of churches, museums, and other buildings.
2.

Kristiansand
Kristiansand is a famous summer destination that plays host to various summertime attractions and impressive coastline for all nature lovers.
3.

Tonsberg
Tonsberg is the oldest town in entire Norway and has a lot to offer to history buffs like crumbling old castles, Viking ruins and graves, and a museum housing a blue whale skeleton.
5.

Fredrikstad
An old fortified city that has been very well-preserved in the whole Nordic region. There is a number of galleries, restaurants, cafes, and bars to enjoy for the visitors.
6.

Alesund
Alesund is called a fairy-tale city. It boasts one of the biggest Scandinavian salt-water aquariums and a great number of museums. Also, this place has wonderful opportunities for boating, hiking, fishing, cycling, birdwatching, or diving.
7.

Lillehammer
A ski resort town having a stunning setting with hills and forests all around it. This city boasts a range of activities and galleries, museums, and restaurants.
8.

Larvik
Though it is not a famous tourist destination, Larvik has more than enough to offer like historical museums, cultural center, an old baroque lighthouse, and Norway's largest beach forest.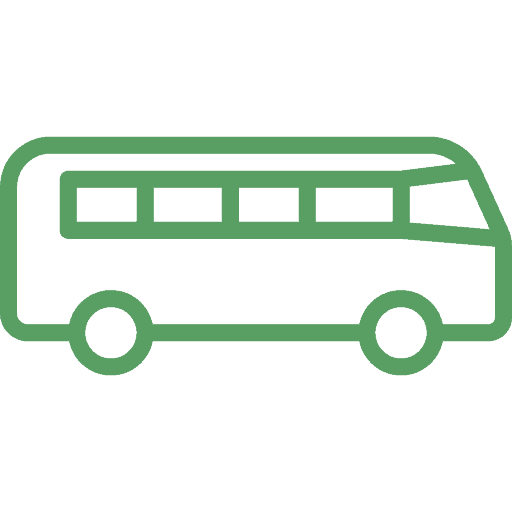 Public transportation and driving are great options to get around in Norway. If you stay in the main area of the city, you can use the public transport network. Or it is better to drive if you plan to visit off-the-beaten-path.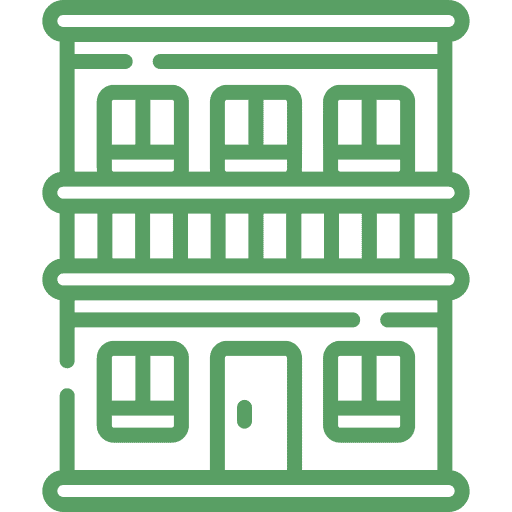 Hostels start from $26 for an 8-person dorm per night and about $78-$88 for a private room with a double bed. Most of the hostels have lockers and provide free Wi-fi service and self-catering kitchen where you can cook food for yourself. You can get a basic double room at a budget hotel starting around $68. However, budget hotels are rare but mid-range hotels are more common with prices beginning from $88. Airbnb is also a great option which lets you stay in a private room for $45/night while an apartment costs nearly $58 per night. You can also consider camping as an option which is allowed and free in Norway. Or you can purchase a campsite for $15 with modern facilities like a shower and toilet.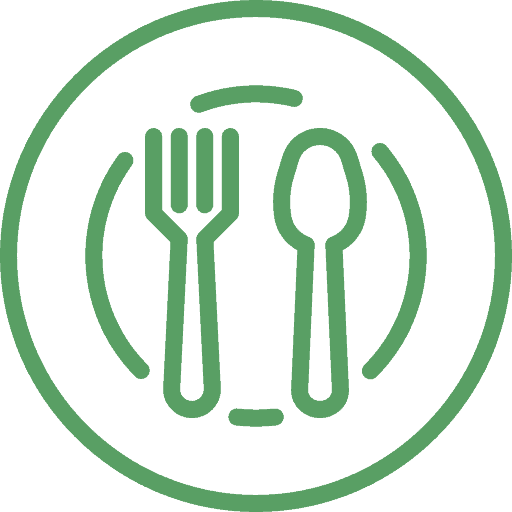 You can find cheap meals for around $20  at a' cheap' restaurant or enjoy street food like hot dogs for less than $3. There are some cafes from where you can have pizza slices for about $3 and sandwiches for $6. However, the cheapest way to save money on your food is by going grocery shopping. Groceries for a week can cost around $70 which includes basic items like vegetables, pasta, rice, chicken, and fruits.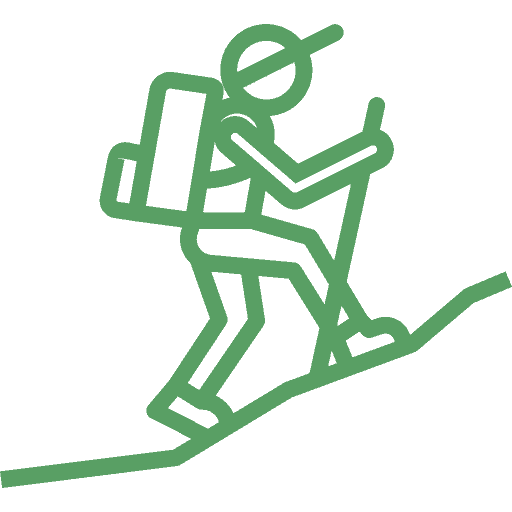 Various free activities are available in Norway which can help you save good money. Many trails and national parks can be explored, most of them are free. Also, there are many walking tours in some cities to keep the budget controlled.
How much does it cost to visit Norway? To help you plan, here is a suggested budget table that you can use as a rough guide:
| Travel Style | Accommodation (per night) | Food (3 Meals) | Transportation | Activities (Per activity) | Daily Cost |
| --- | --- | --- | --- | --- | --- |
| | | | | | |
| | | | | | |
| | | | | | |
1.

Couchsurfing
One way to save money is to avoid staying at expensive hotels. You can consider Couchsurfing or use Airbnb to rent a room or apartment so you can save more money for sightseeing and activities.
2.

Camping
In Norway, you are allowed to camp in the parks and grounds for free as long as you have your own tent. You can normally stay 1-2 nights, but if you plan to camp for more days, get the Camping Key Europe Card for almost $15.
3.

Advance booking
Planning your transportation in advance can help you save half the amount of your train or bus tickets.
4.

Eat cheap
If you plan to eat cheap outside your hostel, pizza and shawarma are the best items. These usually cost less than $10 and can be found everywhere.
5.

Travel with others
If you plan to rent a car, try finding other people who can join you and split the cost.
6.

Buy the tourism card
Some attractions in Norway can get very expensive. So, the best way to afford every attraction is to buy a city tourism card which gives you free entry into all attractions combined with free transportation.
7.

Do free stuff
The best thing about this country is that many of the spectacular sights and activities are free. From impressive fjords and UNESCO World Heritage Sites to glaciers and waterfalls, Norway has a lot for tourists that don't cost a cent. You can go for a hike, walk along the ocean, or relax at a park, all for free.
8.

Drink tap water
Tap water is drinkable in Norway so, save your money as well as the environment by refilling your water bottles from the taps.
9.

Don't rent a car
Bus and train lines in Norway are quite safe, reliable, and affordable. Moreover, many trains have wonderful facilities like free Wi-fi, bathrooms, quiet space, and beverages. So, use public transportation and avoid renting a car as it will cost you a huge amount of money.
Saga Poshtel Oslo Central
Nomad Coworking And Working Spots
You cant be a digital nomad without wifi. So below are some spots where one can work comfortably. Dont forget to check my nomad lunch break section for places you can still visit and/or work from during lunch. #nomadworkspace
Balancing work and exploring can be tough, here are some activities or places you can visit during a lunch hour. You will see the words hotspot, wifi, or break which indicates what you can use to work there, or if you cant and its time for a work break. #nomadlunchbreak
In Norway, you'll find various modes of transportation that enable people to get around with reasonable rates. But before you travel to Norway the following section to know the different modes that are available in the country: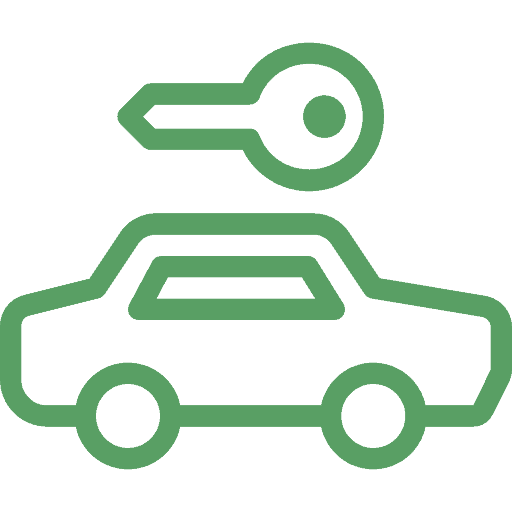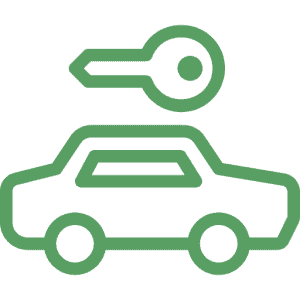 Renting a car for getting around Norway is one of the best ways but it is not cheap. It will cost you at least $60 a day for any vehicle. Also,the gas rate is almost $7 a gallon which means road trips are done best when you split the cost with family or friends.


Traveling by taxis in Norway can be very expensive, all thanks to the country's efficient and cheap public transport system. All taxis are run by private companies and you can easily spot taxis in the cities. Most of them are metered but their rates differ by their companies. You won't find Uber in Norway now, so you'll need to travel via taxi for short distances. However, you can consider using the sammevei.no ride-sharing app quite similar to BlaBlaCar and is great for longer distances.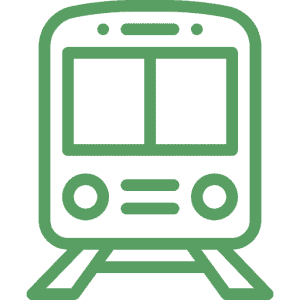 This country has a well-developed railway network that connects Oslo with many other parts of the country and even outside it. A trip from Oslo to Stavanger can cost as little as $54 while to Trondheim, this trip will cost around $74. The trains are quite spacious and comfortable and offer great refreshment for long-distance services and free Wi-fi too. If you make reservations in advance, you can find great deals.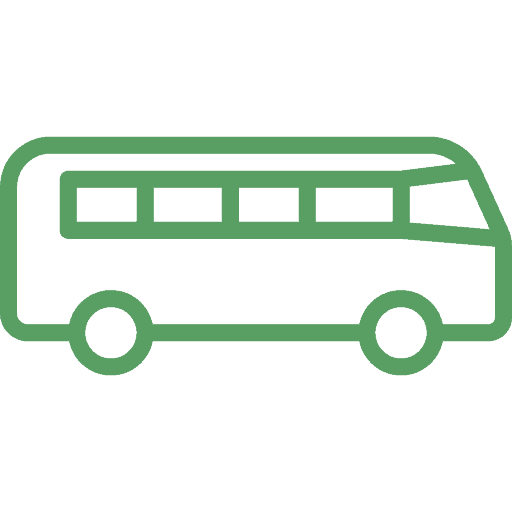 Buses are the cheapest mode of transportation and there is an extensive bus system throughout the country. But these are slow and limited as compared to other modes due to longer distances. If you book a ticket online in advance, you'll get great discounts from Norwegian bus companies.
Norwegian public transportation is safe, reliable, and advanced. Trams and buses can be commonly found in all cities except Oslo as it has a metro system. Single tickets can cost around $3.5 and are normally valid for an hour. You can also purchase a 24-hour pass for around $10 and a week pass for $20 in Oslo.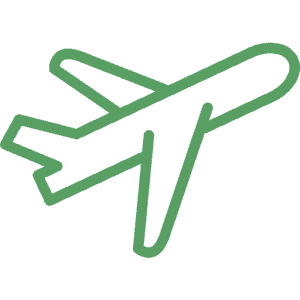 With more than 50 airports in Norway, flying within the country is easier when you have less time and need to cover large distances. Flying around Norway is neither cheap nor expensive. From Oslo, you can travel to various destinations in the country for as little as $110 round trip.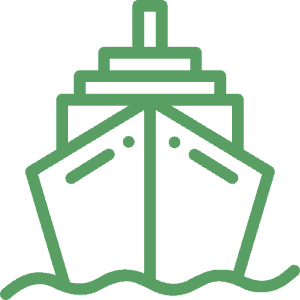 The only way available to reach distant coastal villages and isolated islands in Norway is to travel by ferry. Opt for the local ferry to get across the water cheaply and experience the country's dramatic fjords.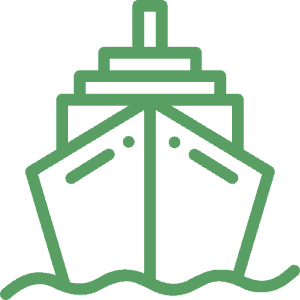 The only way available to reach distant coastal villages and isolated islands in Norway is to travel by ferry. Opt for the local ferry to get across the water cheaply and experience the country's dramatic fjords.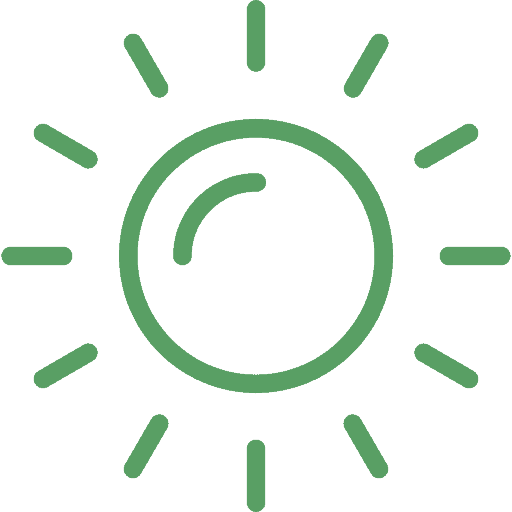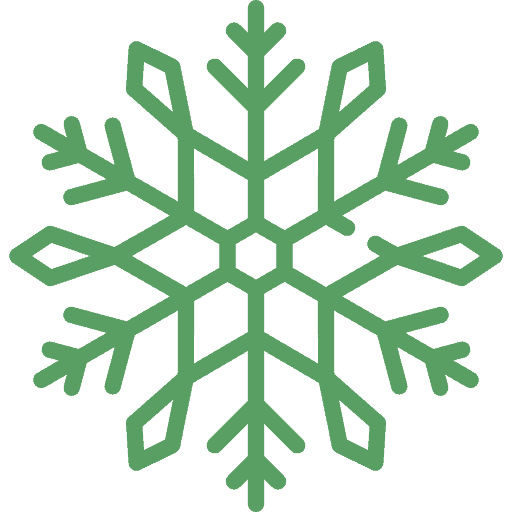 Norway is a fantastic destination that can be visited at any time of the year but the best time for your visit greatly depends on what your expectations are. Mid-June to August is considered the high season to visit Norway as this duration promises long days and warm weather and you'll see the crowd at its peak. The other great time to visit this country is during the shoulder season i.e. May-June and September-October. During this time, the weather is amazing and there will be a quite lesser crowd.
Common Questions About Norway
How To Stay Safe and Aware of Scams
Norway is a safe country to travel to and ranks 19th on the list of the world's safest countries. However, in the major cities, it is better to be aware of your surroundings to remain safe. Following are some of the tips that help you in staying safe and aware of any scams:
1.

Weather conditions
While in Norway, you cannot ignore the natural disaster risk. Always follow the advice of the authorities and read the signs. Never approach waterfalls or glacier fronts unless you know what you are doing.
2.

Travel insurance
Most importantly, purchase good travel insurance that will protect you against illness, injury, or theft.
3.

Road safety
The road conditions are quite dependent on the weather or the time of the year. Extreme weather conditions may disrupt road travel so, don't forget to put on your seatbelts when traveling by car.
4.

Transport risk
Transport is safe and reliable in the whole country but you need to keep an eye out for pickpockets as they operate on public transportation.
Traveling to Norway and not sure what to pack? Take a look here to know about the stuff you should take on your Norwegian trip: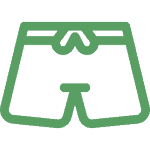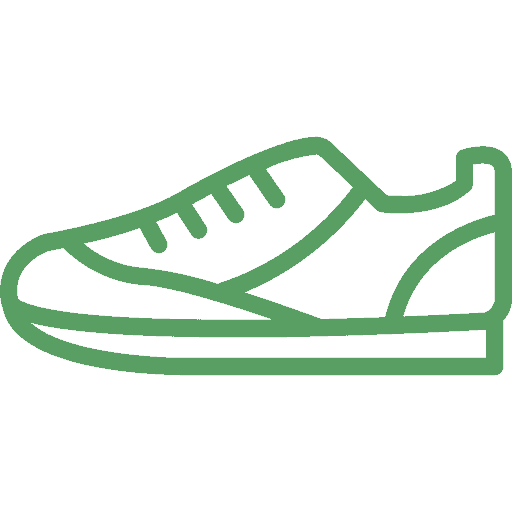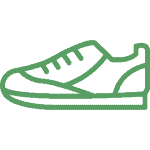 Comfortable Sneakers/Sandals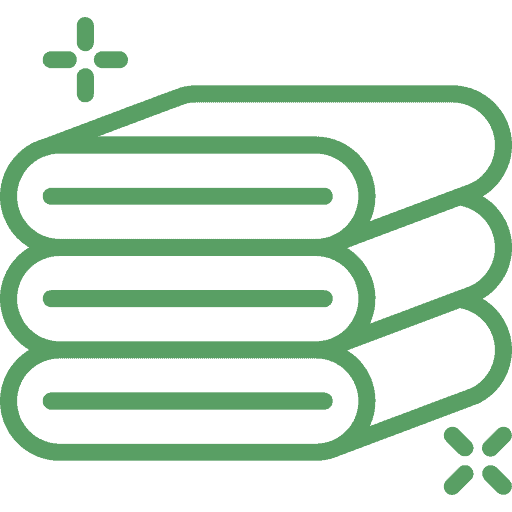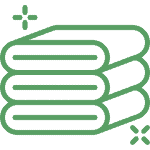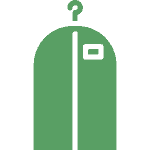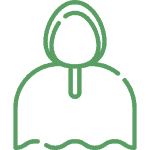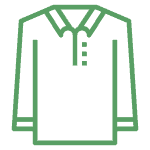 Warm jacket, thermal underwear, wool socks, snow pants, gloves- for Winter Season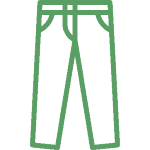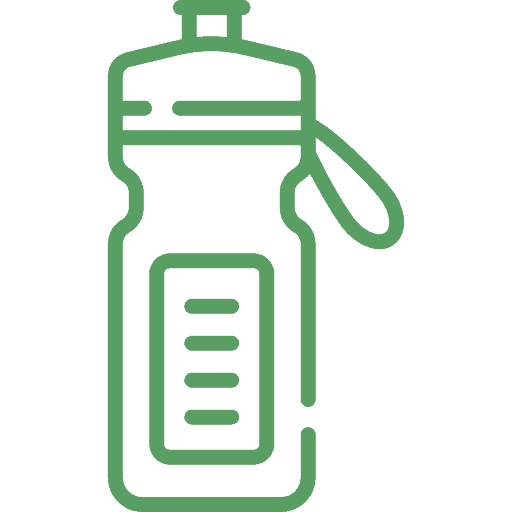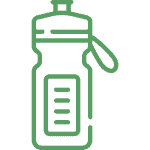 Did I Miss Something? Let Me Know In The Comments!