Laos Travel Guide For Backpackers & Digital Nomads
The only landlocked country in the entire Southeast Asia, Laos is an immensely interesting and beautiful destination that opened up to tourists in the past few years. It shares borders with Thailand, Vietnam, Cambodia, Myanmar, and China and has the Mekong River as the primary body of water. From the gorgeous waterfalls to prominent temples and abundant wildlife to the cheapest alcohol worldwide, Laos is steeped in nature, culture, and food.

This backpacking travel guide to Laos will cover some of the many exciting places and things to do in the country, along with discussing transport and accommodation options, suggested budget, and safety and money-saving tips. So, get on a bus, rub shoulders with locals, gorge on delicious street food, and explore the unknown.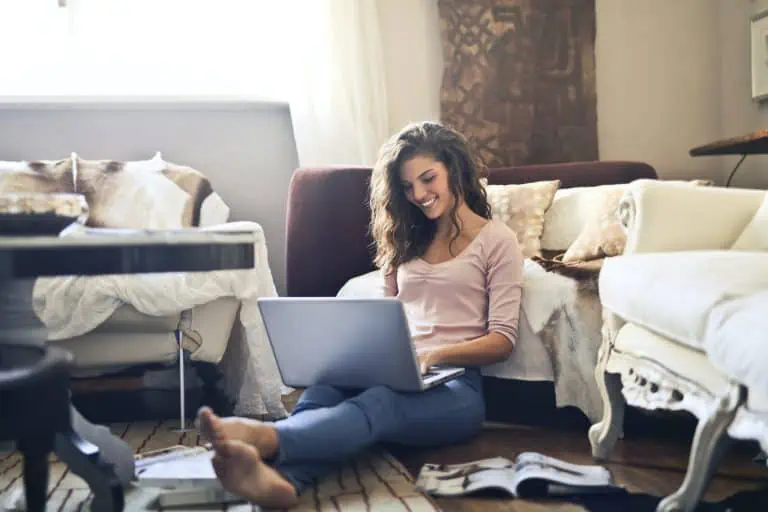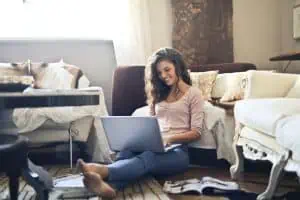 How to application guide for for a Ecuador Digital Nomad Visa. The Visa Application Process: Documentation, Financial Requirements, Work Requirements and More.
Read More
Does Laos Offer A Digital Nomad Visa?
Laos does not have a specific digital nomad visa. Many digital nomads enter with a Tourist Visa and continue their remote work. A tourist visa application filed online costs $50. For the most up-to-date information on visas and immigration rules for digital nomads, it is best to check with the Laos Embassy or a reputable immigration lawyer.

You can check more info here: https: //laoevisa.gov.la/index
Top 5 Things to See and Do in Laos
Other Things to See and Do in Laos
1.

Luang Namtha
Lies near the Chinese border, the city is worth visiting for travelers wanting to admire the natural beauty of Laos while getting to know ethnic communities. This place is quite famous for its rubber and sugar cane production, with plantations spread across hundreds of acres.
2.

Nong Khiaw
A small town on the banks of the serene Nam Ou River, Nong Khiaw is known for its natural beauty consisting of limestone mountains, forests, and caves. The town is highly recommended for kayaking, boating, bamboo rafting, and spelunking. Zip-lining, trekking, swimming, and mountain bike riding are some other interesting activities here.
3.

Phonsavan
It is in central Laos, famous for being heavily bombed in the country. Phonsavan also has a fertile plateau having rolling hills, waterfalls, caves, and a collection of archaeological sites with the mysterious Plain of Jars.
4.

Sam Neua
It is a picturesque town full of white concrete houses with red roofs and verdant rice fields. The two main reasons for visiting this place include locally-woven eye-catching fabrics and the nearby Vieng Xai Caves, which give visitors an insight into the dark history of bombing by Americans.
5.

Pak Beng
Sitting between Huay Xai and Luang Prabang to the western side of the Mekong River, Pak Beng is a stopping point for passenger ferries and river cruises starting on the Laos and Thailand border.
6.

Muang Xai
It is the 2nd biggest city in Laos, known for its fertile plains used for mineral deposits and cultivation. The place is home to the ninth-longest cave in South East Asia, Chom Ong. Visitors can also fill their bellies with their delicious desserts, BBQ items, and noodles.
7.

Champasak
It is a city located close to the borders of Cambodia and Thailand, known for many UNESCO World Heritage Sites. Champasak is home to French colonial architecture and some of the best waterfalls.
How much does it cost to travel around Laos? This section details the suggested daily budget in Laos 2023: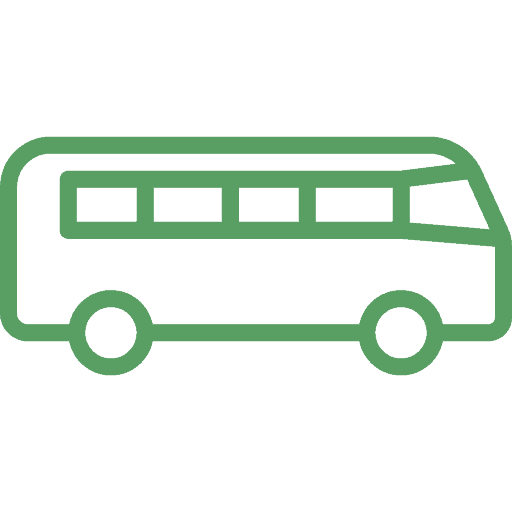 Traveling between cities and towns in the country costs about $6. Of course, the prices differ depending on the length of the route and the mode of transportation used. Taxis cost more than public transportation. On local transport, a person is expected to pay around a couple of dollars every day. A bus trip from Vientiane to Luang Prabang or Pakse costs less than $6 per person.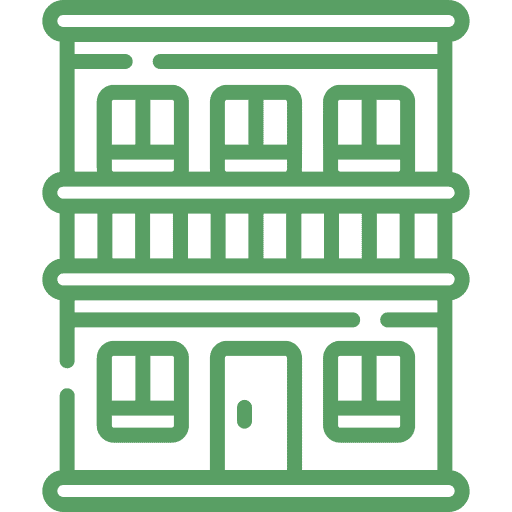 Accommodation options are available for a low cost. Hostel dorms begin at about $4 a night, whereas hostels in Vientiane start at relatively higher costs. Private rooms having air-con costs an average of $20. Virtually all hostels have free Wi-Fi and complimentary facilities. Guesthouses are omnipresent in Laos, typically starting around $9 for a double room. Hotels with swimming pools are also available at $24 per night for those looking to splurge. Coming to Airbnb, private rooms here start from almost $12, whereas an entire place goes for as little as $30.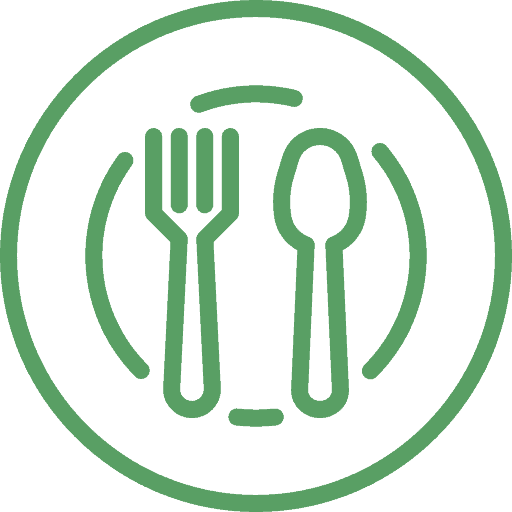 Though similar to its neighboring countries in serving rice and noodle dishes. A majority of street food starts costs below $1, particularly in the night market selling barbecued meats and noodle soup. Fancy meals are also available for people wanting to splash out; however, expect to pay at least $9 for a three-course meal with a drink. Groceries for a week cost less than $20 for basic staples. While beer here costs not even a dollar, a cappuccino or latte is available for a couple of dollars.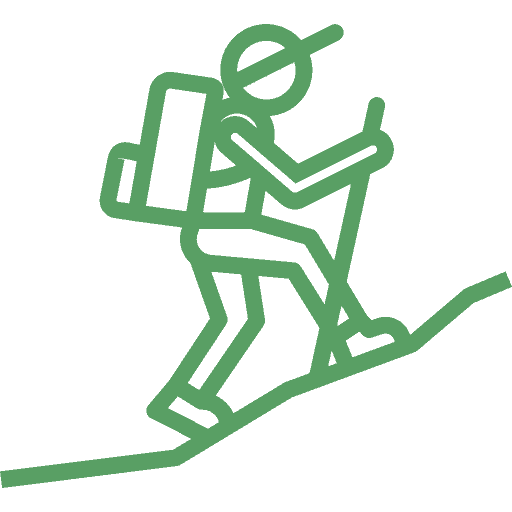 In many instances, travelers are expected to pay around $20 per person per day for entertainment and fun activities. It is inclusive of the fee paid for admission tickets to attractions, day trips, and other sightseeing expenses.
Laos is very cheap for digital nomads, especially compared to other well-known Southeast Asian countries. A decent apartment can cost $200 to $500 monthly in rent, depending on amenities and location, and $100 to $150 monthly in food and groceries. A bus ticket can cost between $10 and $20. Living comfortably as a digital nomad in Laos costs between $800 and $1,200 a month.
How much does it cost to travel around Laos? This section details the suggested daily budget in Guatemala 2023:
| Travel Style | Accommodation (per night) | Food (3 Meals) | Transportation | Activities (Per activity) | Daily Cost |
| --- | --- | --- | --- | --- | --- |
| | | | | | |
| | | | | | |
| | | | | | |
Undoubtedly, Laos is really affordable, so you may not be able to save a lot. Still, if you want to save money, here are some ways:
1.

Use Public Transportation
Tuk-tuks and taxis may be convenient modes of transportation, but they can cost you a lot. So, it is advised to stick to public transportation when getting around. In case you need a taxi, get an idea of an estimated fare to save yourself from paying too much.
2.

Dont Cook
Unlike many other destinations, cooking your own food is not recommended when in Laos. The reason is that purchasing ingredients for meals can be quite costly – you have to spend about $10-$15 on ingredients for a dish that you can have for $1 on the streets. So, this is not the right option for you unless you have certain dietary requirements.
3.

Avoid Western Food
As compared to the local cuisine, western food items are available for a lot of money. While the prices are not that much, it slowly adds up throughout your stay.
5.

Use Reusable Bottles
Since drinking tap water is unsafe in Laos, bottled water is the only solution. However, you have to pay a few cents every time you buy it. In order to save some bucks, try to bring a reusable water bottle with a filter to make sure your water is absolutely germ-free.
Best Cities In Laos For Digital Nomads
Vientiane

Vientiane is Laos' capital and the country's most developed and cosmopolitan city, with many amenities and services. The town has a strong ex-pat community with many coffee shops, coworking spaces, and good internet access.

Luang Prabang

This picturesque town in northern Laos is a UNESCO World Heritage Site known for its beautiful temples, French colonial architecture, and scenic natural surroundings. It is ideal for digital nomads who want to learn about Laotian culture. 

Pakse

Pakse, a smaller city in Southern Laos, is well-known for being close to the beautiful Bolaven Plateau. It is regarded as Laos' third-largest city. There is a calm and welcoming mood in Pakse.

Vang Vieng

This little town in the center of Laos is well-liked among backpackers because of its breathtaking environment. This is surrounded by breathtaking mountains and situated on the Nam Song River. You will appreciate the karst scenery and the challenging rock climbing and tubing activities. 

Savannakhet

This is Laos' second largest city, located on the Mekong River. It also has a few coworking spaces and cafes. The city's cultural attractions include temples, museums, and colonial architecture.
Are you looking for places to stay in Laos? We have got you covered with this section on the best places to stay while in this amazing country.
Nomad Coworking And Working Spots
You cant be a digital nomad without wifi. So below are some spots where one can work comfortably. Dont forget to check my nomad lunch break section for places you can still visit and/or work from during lunch. #nomadworkspace
Balancing work and exploring can be tough, here are some activities or places you can visit during a lunch hour. You will see the words hotspot, wifi, or break which indicates what you can use to work there, or if you cant and its time for a work break. #nomadlunchbreak
Wifi And Internet In Laos
Internet access in Laos can vary greatly depending on your location and service provider. In general, Laos' internet connectivity is less advanced than that of other countries. Laos has several internet service providers, including Lao Telecom, Unitel, and Skytel.
Figuring out transportation modes on your own in Laos can be testing. So, in this section, we have shared the most common transport options available within the country to help you get around more easily. Let's have a look:

Tuk-tuk is the most popular means of transportation in the country due to its reasonable rates and convenience. These are prevalent in cities like Pakse, Luang Prabang, and Vientiane. The fare ranges between $2-$3 for getting around in the city. Remember to agree on a price before getting in, or else you might have an unpleasant upcharge at your destination. Songthaew – a bigger version of tuk-tuk – is typical in Laos. Though it does not offer many conveniences when traveling, this mode is great for exploring local hidden gems and is incredibly cheap too.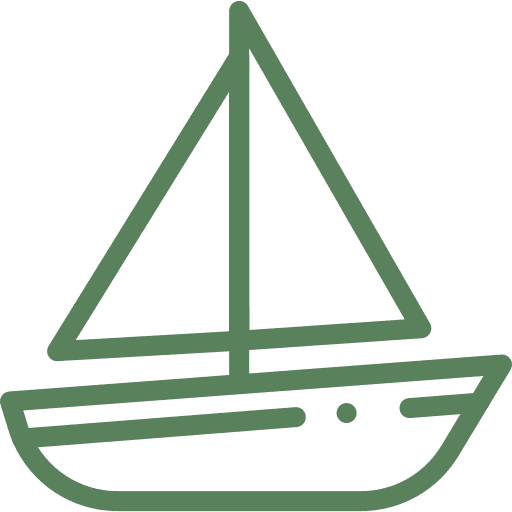 A great way of seeing Laos is to take a slow boat along the river, which charts its path through towns and villages. Slow boats are available between Huay Xai and Luang Prabang on the Mekong River. For short trips like Luang Prabang to Pak Ou Caves, river taxis are also available for almost $4.


There are a few around major cities.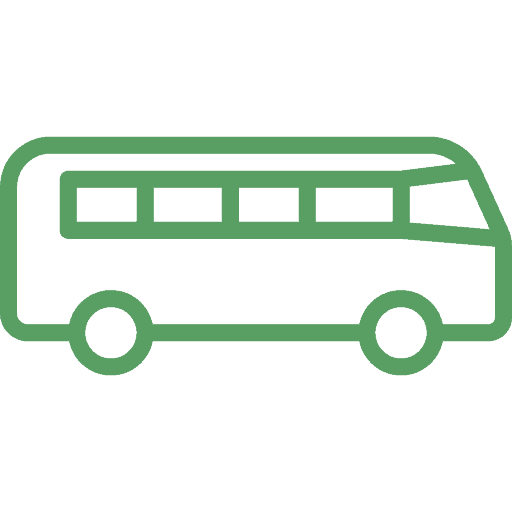 The main mode of transport in Laos, buses are quite useful and cost-saving. Ticket prices differ between $5-$8 for a few hours' ride. Albeit uncomfortable and lacking air conditioning, buses are great if you want to travel around the country without breaking the bank. Those who prefer air-conditioned vehicles can go for double-decker VIP night buses. You can use them to travel from Vientiane to Luang Prabang for almost $24.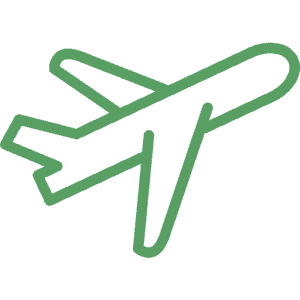 Only one domestic carrier operates in Laos called Laos Airlines. This indicates that limited options are available if you plan to fly between the major cities. Airlines like Air Asia may also take flights between cities like Vientiane, Pakse, and Luang Prabang; however, direct flights may not be available. That being said, prices can be steep due to a lack of competition. Also, a few flights mean you can't visit every other destination in Laos on a daily basis.
When To Visit Laos: Weather And Seasons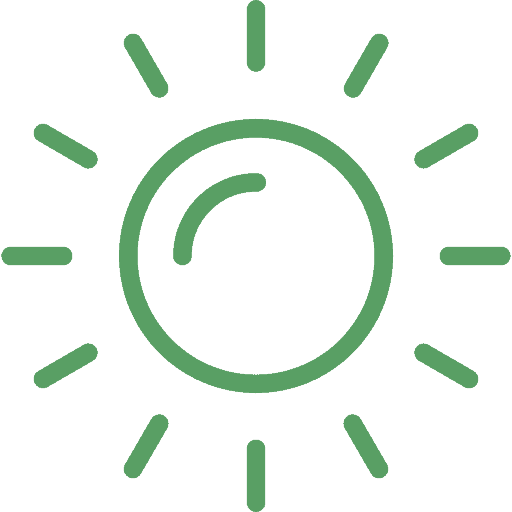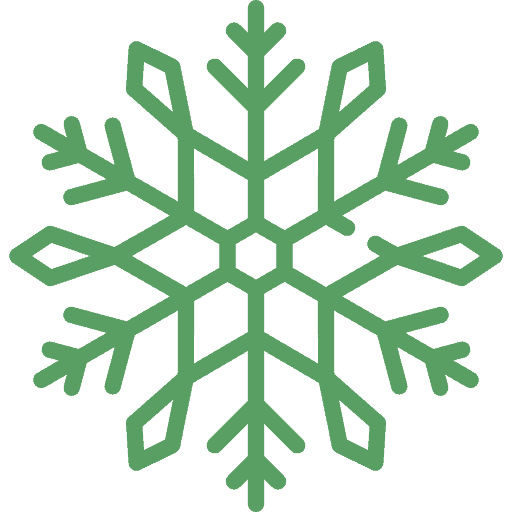 Laos is an absolute year-round destination, where each season paints the country in a unique color, regardless of the time of year. However, there are two distinct kinds of weather observed within the city: hot and wet (May to October) and cool and dry (November through April). While the dry season makes up the most famous travel season, Laos becomes green and vibrant to the hilt in the wet climate.
October is a nice time to visit the country due to quite mild temperatures and fewer tourists. The period between November and January works best for river travel as the higher water levels make passage easy along Laos' central waterway Mekong River. A visit to the Bolaven Plateau is also pleasurable at this time of the year. In addition, those who prefer fewer crowds and affordable rates might not want to go to Laos in April.
Pros And Cons Of Living In Laos
Pros: 
Low cost of living compared to other countries 
Laos has lower living costs when compared to other countries. You can live comfortably with a monthly spending limit of $800–1,200. 
Friendly and Welcoming Culture 
Laos' people are approachable, and the country is generally relaxed and welcoming. Locals will be willing to share their cultures and traditions with others. 
Natural Beauty of Nature and Cultural Attractions 
Laos has a diverse cultural legacy and is home to stunning natural scenery, many temples, and beautiful scenery. 
There Are Numerous Outdoor Activities To Do
Laos is a great place for outdoor activities because it has beautiful scenery, different types of landscapes, and a warm, tropical climate. Trekking and hiking are two of the most popular activities.
Cons : 
Internet Connectivity is Not as Developed 
Laos's internet infrastructure is less advanced than that of some other nations, and depending on your location and service provider, the speed and dependability of the internet can change.
Health Care System Needs Improvement 
Laos has a flawed healthcare system and struggles with several aspects of it, including the need for appropriately skilled workers, outdated infrastructure, and insufficient capacity for infectious disease surveillance.
Challenges and language barriers can arise for digital nomads, particularly those who don't speak Lao.
Common Questions About Laos
Although some nationals of particular nations might be qualified for a visa-free stay, Lao visitors frequently need visas to enter the country. Moreover, a legitimate visa-on-arrival for Laos is provided as a single-entry travel document, allowing its citizens to stay there for up to 30 days.
Vientiane, the Mekong River, and various national parks and temples are just a few of the stunning sights of Laos.
The best packages come from Unitel, Skytel, and, to a lesser extent, Lao Telecom for the larger bundles. Also, Lao Telecom provides the best bundles for different needs and budgets.
How To Stay Safe and Aware of Scams
In general, Laos is quite a safe destination for tourists. Many people enjoy a great time and usually face no problems. However, petty crime is still common in the country. So, if you follow some basic instructions as mentioned below, it is guaranteed that you will also have a pleasurable time in Laos:
1.

Protection against crime
Violent crime like robbery occurs country-wide. In addition to petty crime, muggings involving pistols and knives are also common in various regions. So, for your safety, be conscious of your surroundings, look out for pickpockets in tourist areas, and avoid carrying valuables everywhere with you. Also, it is recommended to take well-lit, busy roads and with someone when traveling at night.
2.

Beware of drugs and drink spiking
A number of drug-related deaths of tourists have been reported here. Assaults are also common after accepting spiked food or beverages. To protect yourself against spiking, never leave your food/drinks unattended, avoid accepting any edible from strangers, and stick to people you trust when drinking alcohol.
3.

Avoid tap water
Water coming out of showers and taps is unsafe, albeit the condition is fine when entering the system. Go for bottled water, which is widely available for purchase. You can also take your bottle to refill stations present around major cities and in many hotels and guesthouses.
4.

Stay safe from scams and fraud
ATM and credit card fraud are quite common in Laos. Always check for skimming machines prior to using ATMs, keep your cards in sight every time, and monitor your bank statements.
5.

Travel insurance
It is ideal to have suitable travel insurance in order to stay safe. Get travel insurance and check if it provides sufficient cover against theft, illness, or damage.
If you are planning to visit Laos anytime sooner, follow our travel packing essentials to make your trip even better and more fun:
Did I Miss Something? Let Me Know In The Comments!
Final Thoughts: Is Laos Good For Digital Nomads?