South Korea Travel Guide For Backpackers & Digital Nomads
Although world-famous for barbecue and K-pop, South Korea has a lot more to offer. Even the most seasoned travelers can be awed by the mountainous landscapes, bustling cities, and peaceful countryside. Century-old palaces, retired volcanoes, and some really good dishes await you when you hop on board a flight going to this East-Asian nation.
Before hitting the Korean peninsula, you can read about some highlights and take in some travel tips for a smooth, pleasant, and a memorable trip.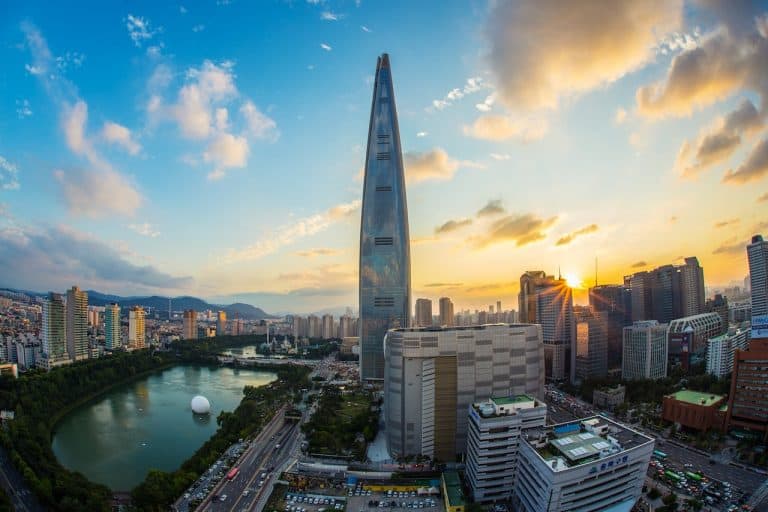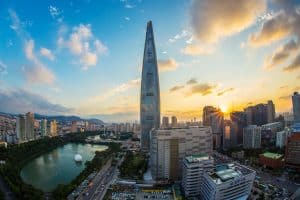 In this article, I'll guide you through all the things that South Korea has to offer. This way, you can make an informed decision about choosing your next destination as a Digital Nomad. Let's begin!
Read More
South Korea Visa Requirements
Can I enter South Korea Without a Visa? 
There are many countries that do not require getting a visa to enter south korea. Be sure to check their government website to be sure.
Many who enter by flight, can get a visa on arrival. However, if you are entering the country by train or bus, you can may need to apply for a visa at the South Korean embassy or consulate. 
Does South Korea have a digital nomad visa? 
To live and work in South Korea as a digital nomad, you must have a valid work visa. South Korea calls this visa a "Work Permit," and you must apply for this before entering the country. 
You can apply for the South Korean Work Permit at the immigration office in your own country. Alternatively, you can also apply for it at the Korean Immigration office, you can check their website for more information. (Site) 
You must have a verified employer in your home country to get a work permit. This permit lets you work in South Korea without any hindrances. Although, it cannot be used for tourism or study purposes. In 2023, it was announced that there will be two new visas for visitors, one for those wishing to study and learn about South Korean Kpop culture, and the other the "staycation" visa, which is targed for digital nomads in south korea, this visa will allow for 2 years stay for those employed by a foreign company, learn more about this South Korea Digital Nomad Visa.
Can a digital nomad stay in South Korea with a tourist visa?
Yes! As a digital nomad, you can stay in South Korea for up to 60 days at a time on your tourist visa. You can get a visa on arrival or apply for it beforehand. However, you must leave the country once your 60-day period ends. 
If you stay in South Korea for more than 60 days, you must exit the country temporarily and re-enter. Once you re-enter, your 60-day period will restart, and you can spend another 60 days there. Keep in mind you cannot legally work for a korean company without a work visa.
Top 5 Things to See and Do in South Korea
Other Things to See and Do in South Korea
1.

Boseong Tea Fields
These lush fields of tea are unique in South Korea. Climb on the main hill for striking vistas over the gorgeous plantations.
2.

Hwaseong Fortress
This citadel is a Unesco World Heritage Site in Suwon. It's a wonderful spot to stroll around and breathe in some fresh air.
3.

DMZ
You can visit the border between South and North Korea. You can check out infiltration tunnels, and get a glimpse of the vast no man's land on the northern site.
4.

Cheongsando Island
An isle on the south coast that is well-known for its nature trails, beaches, and flower fields in Spring. The rice terraces are worth seeing as well.
5.

Namhansanseong Fortress
This ancient protection wall for Seoul is an iconic piece of architecture nowadays. Visit in autumn, when the trees flaunt with their vibrant leaves.
6.

Marado
Being just a dot on the map, this island south of Jeju is a wild getaway from the civilized world. This is an excellent spot to do coastal hikes and visit the southernmost point in the country.
7.

Jinhae
In Spring, this is one of the most beautiful places to be in South Korea. This charming town is primarily known for its grand cherry blossom festival.
Typical Costs In South Korea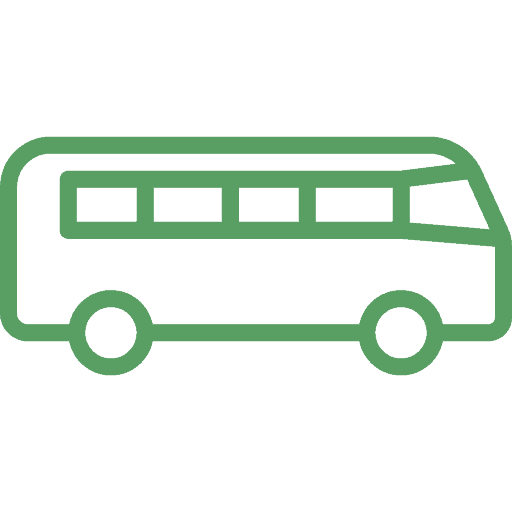 Bus networks are common in the larger cities, and for $1.5 you'll get a ride to basically anywhere. The prices for the metro in Seoul and Busan are very similar.
A bullet train ride from Seoul to Busan costs roughly $70, but domestic flights are surprisingly cheap. Thanks to several airlines that compete, you'll be able to fly from Seoul to Jeju Island for about $20.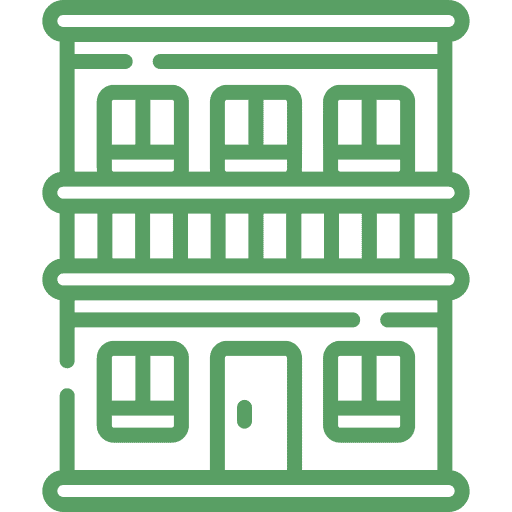 Dorms are the way to go to keep your budget low; a bunk bed in a shared room starts at $8 . Private rooms will set you back at least $20 , especially outside the major cities where the selection is smaller. Airbnb is a great option if you're looking for a small private space or entire apartment. The amenities, the comfort level, and the Wifi are excellent everywhere in South Korea, even in the least expensive hostels.
It will not cost you more than $30 per night in Cambodia, trust me! Mad Monkey Hostel is available in various parts of the country, pricing around $20  for a night stay. For shared accommodations, expect to pay around $8  per night.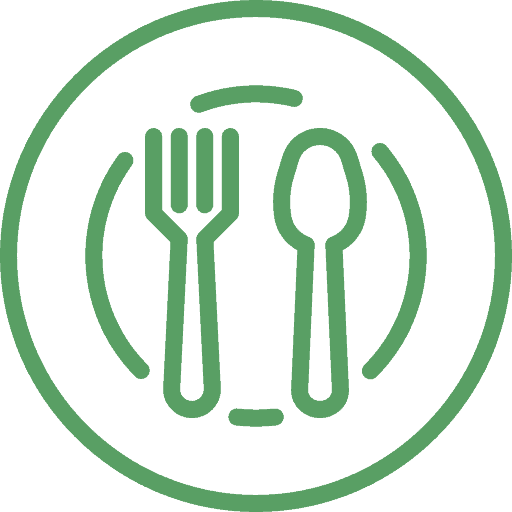 If you are looking for budget-friendly food, South Korea actually has a lot to offer. Local restaurants offer Korean specialties like bibimbap (rice with mixed vegetables) and cold buckwheat noodles for about $7 and a barbecue feast usually costs $10-$15 USD per person. True budgeters can get pre-cooked meals from convenience stores for $3-$5 . A beer generally costs $1.5 in a supermarket.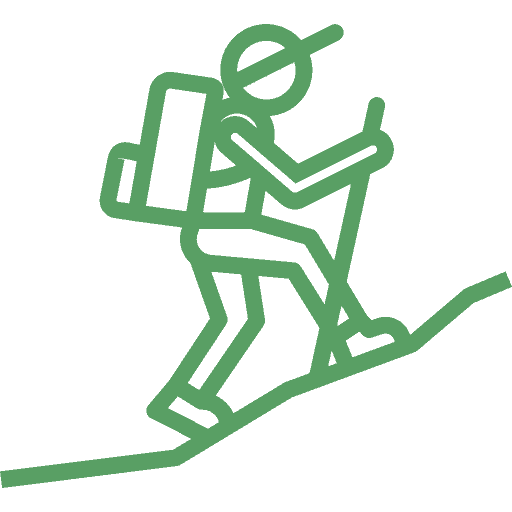 It's very affordable to enter some attractions, and some activities even have free admission. The fee to Gyeongbokgung Palace in Seoul is only $3, while you can see the permanent exhibition of the National Museum of Korea for free. Hiking Mount Hallasan on Jeju Island doesn't cost a cent either, and the admission for the fascinating lava tube tunnels nearby is only $2.
Cost Of Living In South Korea
A monthly budget of between $1400-2000 USD should be more than enough for you to live in any city in South Korea. Based on your preferred city to live in, a single-bedroom apartment can cost as low as 500 USD a month if leased for a long term stay. 
Monthly transport costs would be between 150-200 USD on average, with the use of public transport and taxis. Utilities come out to 200 USD, and food and leisure costs can range between 500-800 USD.
Suggested Budget In South Korea
| Travel Style | Accommodation (per night) | Food (3 Meals) | Transportation | Activities (Per activity) | Daily Cost |
| --- | --- | --- | --- | --- | --- |
| | | | | | |
| | | | | | |
| | | | | | |
Budgeting Tips For South Korea
South Korea definitely isn't the cheapest country to travel in Asia, but there are certainly ways to keep your expenses on a low level.
1.

Go out and explore!
Many sights and activities are free (or very cheap), so you have a good excuse to go out and indulge in Korean culture and events.
2.

Bring a solid water bottle
In general, hostels have a water machine where you can fill your bottle. Ideal for a day of strolling around the city.
3.

Eat in unassuming places
Simple hole-in-the-wall's often serve the best food in town. Don't be distracted by a lack of lights or an eatery in a sloppy condition. If there are local people, you can't really go wrong.
4.

Eat on the streets
At night the streets in places like Busan and Seoul come alive, and vendors roll their carts with cheap eats out. For a couple of dollars, you can fill your belly with rice cakes and vegetable omelets.
5.

Shop in underground stations
Not only serve metro stations as a transportation mode, but they're also hotspots for finding clothes and souvenirs for a bargain. Some stations even house vintage stores.
We are all familiar with the famour All You Can Eat KBBQ and chicken and beer, but South Korea as ,uch more to offer. You will find variations of Kimchi, throught South Korea, as well as bibimbap, which translates to "mixed rice." This dish consists of a bowl of rice topped with colorful vegetables, meats, and a fried egg.
Vegetarian food.
There are plenty of vegetarian options throughout the country. What will be difficult is finding the dishes, so its best to prepare a translation asking for vegetarian only dishes.
Bibimbap:

A traditional Korean dish made with rice, sautéed vegetables, soybean sprouts, and gochujang (spicy chili paste).

Japchae:

A stir-fried dish made with glass noodles, vegetables, and soy sauce.

Doenjang jjigae:

A hearty soup made with fermented soybean paste, tofu, and vegetables.

Kimchi jjigae:

A spicy stew made with kimchi, tofu, and other vegetables.

Tteokbokki:

A popular street food made with stir-fried rice cakes in a spicy sauce.

Jajangmyeon:

A Korean-Chinese dish made with noodles and a black bean sauce, often served with vegetables.

Kongnamul guk:

A simple soup made with soybean sprouts and a clear broth.

Hobak jeon:

A savory pancake made with sliced zucchini and flour batter.

Gimbap:

Similar to sushi, but without the raw fish, gimbap is a rice roll filled with vegetables and sometimes egg.

Haemul pajeon:

A savory pancake made with green onions and seafood (but can be made vegetarian by omitting the seafood).
Best Cities In the South Korea For Digital Nomads
If you love the city life, food food and nightlife, stay in the city that never sleeps, Seoul. Here you will find a younger crowd, due to its many universities. You will find no shortage of cafes and travellers here. Join a local language exchange to make new friends. To learn more, read my digital nomad guide to Seoul.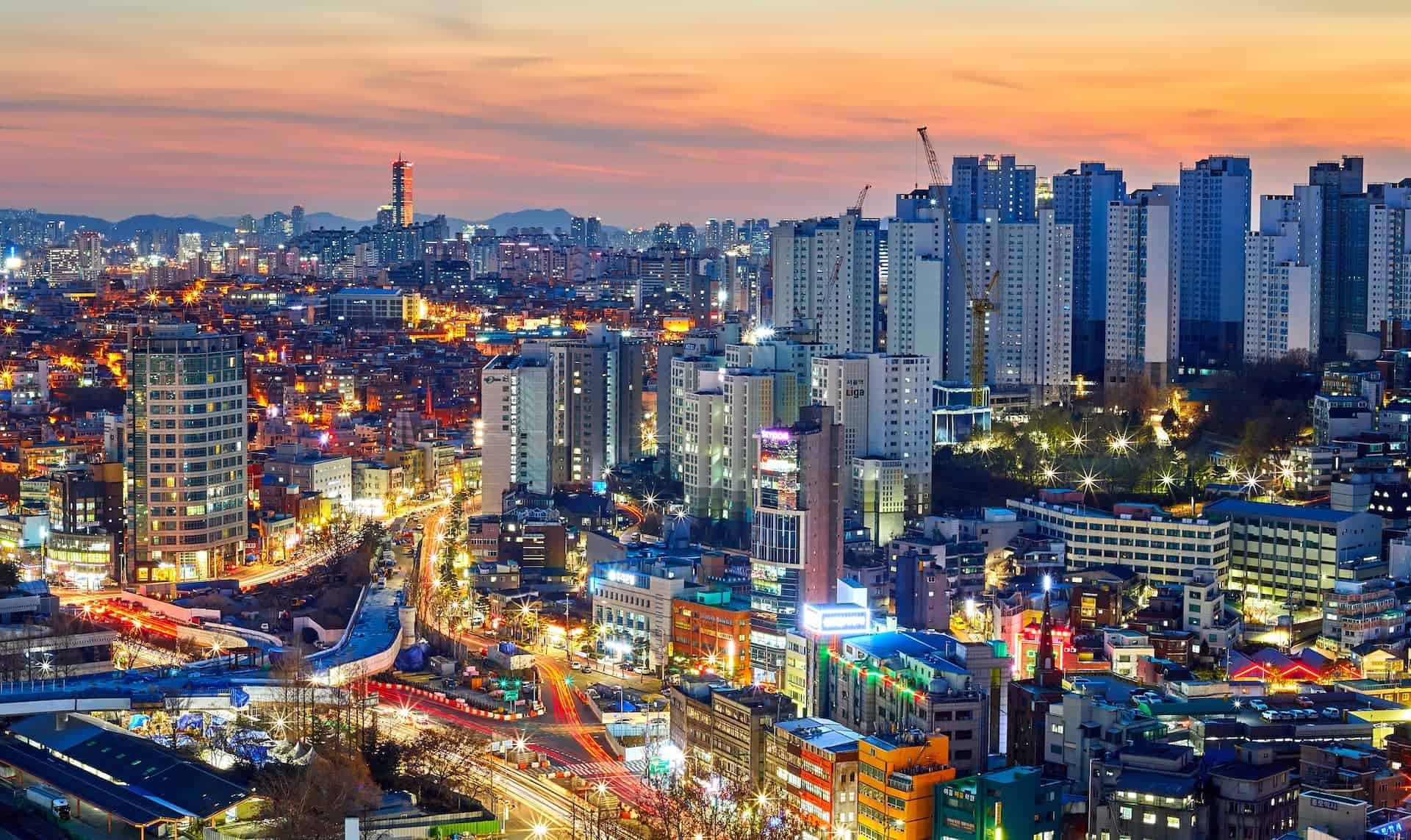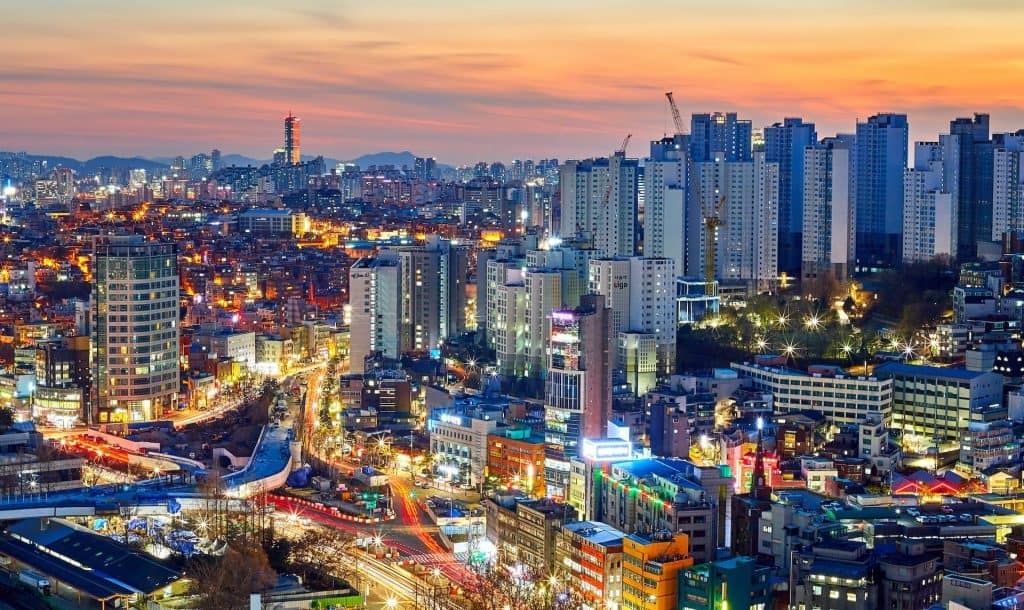 If you want a mixture of city life and outdoor activity, Busan is the best choice. From night markets, beaches and cliff side views. You will have it all! Busan is mostly filled with south korean tourists and not as many foreigners in recent months. Your best bet to meeting others is to stay at a hostel here. There are 3 main areas to the city where I reccomend to stay Haeundae, Seomyeon and Nampo-Dong. To find out more about these locations and the coworking areas, check my digital nomad guide to Busan.
Most try and stay within the central area of town where the bars and shopping are. This area can be expensive, but still more affordable than Seoul. Nomads and travellers choose Jeju Island, because nature is just a short walk or bike away.
Where To Stay In South Korea
AIRBNB, DABANG AND JIKBANG
Airbnb, Dabang, and Jikbang are popular sites to find apartments. They provide reliable pictures and the realtor's contact info to connect with them directly. These are great options if you're looking to rent apartments for a short time.
You can find a studio apartment on Airbnb for as little as 470 USD a month because many realtors offer significant discounts if you rent out the space for a month or more.
CRAIGSLIST
Craigslist is also very popular in Seoul and provides much cheaper alternatives. Plus, the site is in English, so it'll be much easier for you to navigate.
COLIVING SPACES
Coliving spaces in South Korea are still a relatively new concept. Although, it has been on the rise recently. Coliving spaces provide you with an excellent opportunity to interact with like-minded individuals.
You're also more likely to find a better living option if you opt for a shared space. To find the ideal coliving space for you, join the coliving movement.
HOSTELS AND DORMS
Dorms and Hostels can be great alternatives as well. Often young individuals visiting South Korea for a short time opt for these options. The rates are the cheapest out there, and you can rent them out daily as well. Use hostelworld.com and booking.com for this
This might be an excellent option if you are a young digital nomad. Not only will you save up on some cash, but you'll also get to meet many people your age and form close bonds with them.
Digital Nomad Networking In South Korea
I found that you could find other remote workers in cafes. It is good to join some online groups, if you want to find some remote worker friends.
Meetup.com
Facebook
Nomad Coworking And Working Spots In South Korea
You cant be a digital nomad without wifi. So below are some spots where one can work comfortably. Don't forget to check my nomad lunch break section for places you can still visit and/or work from during lunch. #nomadworkspace
Balancing work and exploring can be tough, here are some activities or places you can visit during a lunch hour. You will see the words hotspot, wifi, or break which indicates what you can use to work there, or if you cant and its time for a work break. #nomadlunchbreak
Korean food deserves an honorary mention, in my opinion. I am sure you've heard about Korean BBQ before (and may have even tried it). Regardless of what part of the world you may be in, you'll always find at least one Korean-themed restaurant serving Korean BBQ. 
Well, living in South Korea means you get to try authentic Korean BBQ. It's worth the hype. The tender and juicy meats are delicious, but the wide variety of side dishes makes it better
You can find Korean BBQ at fancy dining restaurants or in roadside restaurants. I recommend opting for roadside restaurants to truly taste their authenticity. Plus, roadside restaurants are cheaper as well. You will find that most of the good food is inside of neighborhoods and not the main walking streets.
Wifi And Internet In South Korea
internet in South Korea is one of the fastest in the world, with its broadband speeds ranking as 2nd best across the globe. You will have 4g and 5g even within trains and subways in some cases. Even fiber connectivity in some homes and hotels
How To Get Around South Korea
If you are planning to visit South korea, you need to learn about the following different modes of transportation available which can be used by tourists to get around in South korea: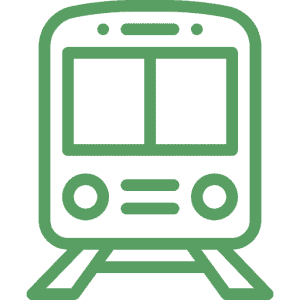 For traveling within the city, this is probably the cheapest and most efficient way to travel. The subway system is extensive (especially in Seoul) and can get you anywhere within the city. 
Although, I would recommend avoiding the subway during rush hours, between 4 -6 pm. The trains can get extremely crowded, don't be surprised to be pushed around, and you often have to wait a long time for the next train. 
Subway fares start at 1.2 USD and increase depending on how far you travel. 
To save money, I recommend getting a T-Card. This card only costs 2.2 USD, but it gives you the best deals on travel fares and can even be used to pay for taxis, and certain stores.
Usually, a train from Seoul to Busan would take about 5.5 hours. The high-speed trains cut this time to less than half, getting you to Busan in 2 hours. 
This provides digital nomads with the perfect opportunity to explore all of South Korea rather than just a single city. The train tickets vary depending on the distance and travel time. However, they are always below 100 USD.


Taxes are a great alternative if you wish to save travel time and have extra money. Unfortunately, Uber and Grab do not operate in South Korea, so you must use their local taxis. These taxis are readily available throughout the country. Using other taxi apps can be difficult, as many require a local id for verification.
However, taxi drivers are usually older men who do not know how to speak English. Therefore, I recommend you at least learn some essential Korean or make Google Translate your best friend. Have the address ready, or pulled up on your kakaomap or navermap.
Taxi fares can range between 4-15 USD for short-distance travel.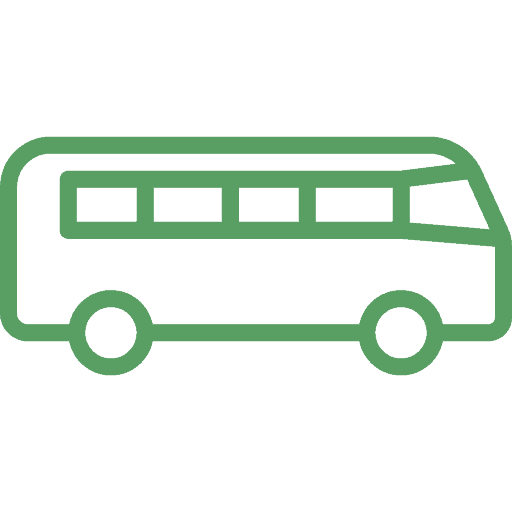 In most cases, the bus will be your best bet to get around. In cities, you'll pay $1 on the majority of routes, while traveling by long-distance bus across the country can cost between $20 and $50. Purchase a rechargeable T-money card for traveling without hassle, and the lowest rates. This transportation card is refundable and can be used for the metro as well.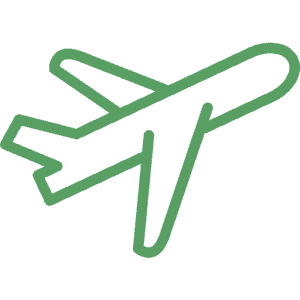 The presence of many airlines is beneficial for travelers. The prices are low, flights very regular, and many cities have their own airport. One-way tickets from Busan to Seoul can be purchased from $25.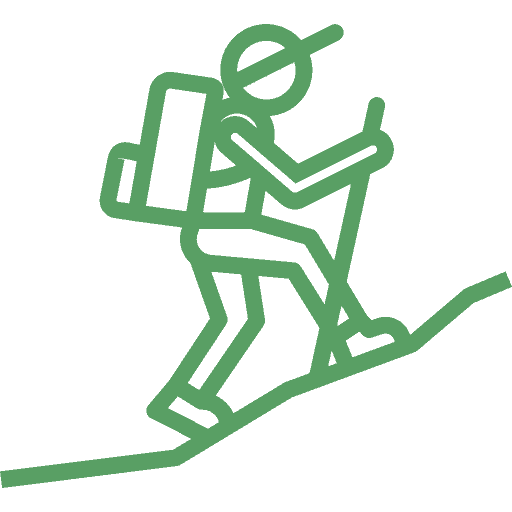 There are many ferries at different price points, compare prices online so that you don't over pay.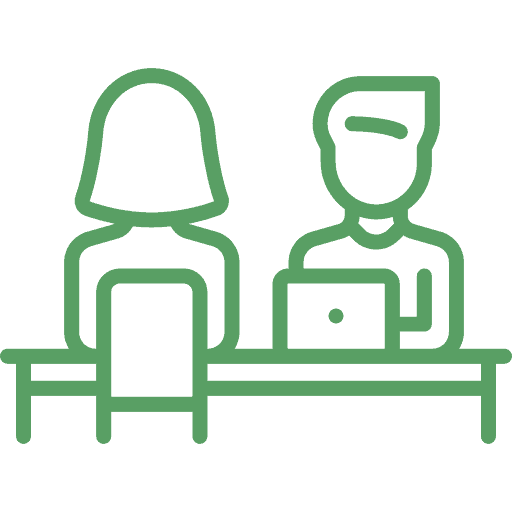 https://12go.asia/en : This link will get you buses, trains, taxis, ferries and flights for most major routes in Asia.
When To Visit South Korea: Weather And Seasons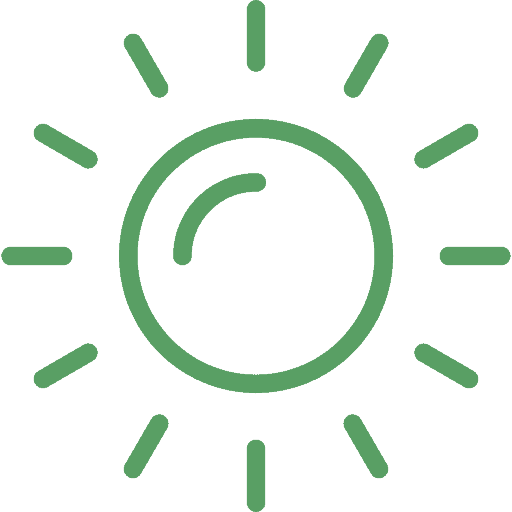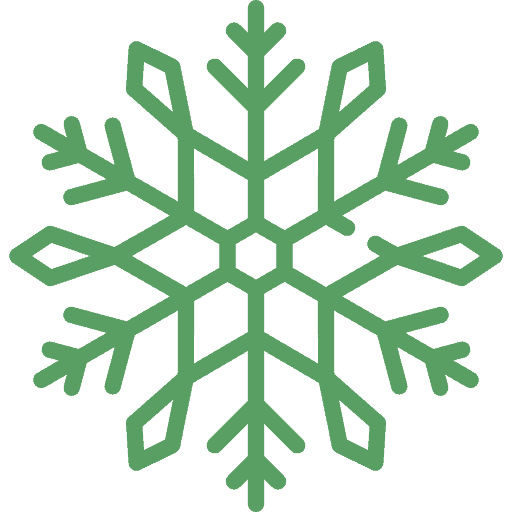 Being a small country, the general climate is the same regardless of which city you choose to stay in! 
South Korea's climate is primarily temperate, but the country is blessed with all four seasons. This is a massive advantage because you can choose when to visit the country based on your preferred season.
Summer
South Korea is quite humid, with temperatures fluctuating between 25-30℃. However, it feels much hotter due to the humidity. This is the perfect time to hit the beach or go for a nice swim to cool down in the water. 
Autumn
Weather is much more pleasant, with temperatures staying between 10-20℃. The cool, dry climate makes it the perfect time for outdoor activities like hiking.
Winter 
Winter season in South Korea can get quite chilling. Snowfall is a must, and the temperature range between -5-5℃. Sometimes, they can even drop to as low as -20℃. The snow does provide the perfect opportunity to go skiing!
Spring 
Spring is probably the most beautiful season here. The extreme temperatures start to subside. The highlight, however, is the cherry blossom trees scattered throughout the country. The pink flowers on these trees make them look dreamy and perfect for gorgeous pictures. 
How To Stay Safe and Aware of Scams
Crime rates are low, and  tourists are rarely victims in illegal activities. Of course, petty crimes occur – like anywhere in the world. These tips will make you feel more secure and safe.
1.

Valuables
Keep items like money and credit cards close to your body, preferably in a fanny-pack or money belt.
2.

Clubbing
Although almost non-existent, sexual assaults do happen in clubs and bars in nightlife districts. Always bring friends when you hit a party, and never leave your drink unattended.
3.

Teahouse scam
Tourists scams are rare, but one ongoing trick is performed by groups of 'students.' They want to practice their English and invite you over for a drink in a teahouse. After this, you'll be presented an enormous bill.
4.

Rally's
As a foreigner, it's a bad idea to get involved in (political) protests. Stay on the tourist trail, and you'll be doing perfectly fine in South Korea.
5.

Travel insurance
Despite Korea's reputation of being absolutely safe, it's unwise to go without travel insurance.
Pros And Cons Of Living As A Digital Nomad In South Korea
PROS
The WiFi speed is the 2nd best in the entire world
It is much cheaper compared to Japan 
Extremely modernized and advanced architecture
Great chance to experience Korean culture
Korean BBQ is the best!
Extremely safe for solo female travelers
Experiences all four distinct seasons 
Perfectly organized local transport system
CONS
It can get quite cold in the winter (not the ideal time to visit)
Language can be a huge barrier sometimes
Air pollution due to the increased population
Traffic can get quite bad, especially during rush hours.
Common Questions About Living In South Korea
1. Seongsu
Lots of startups and coworking spaces accessibility to nature is good: Seoul Forest and Han river
2. Hongdae
Lots of university students and famous for nightlife accessibility to nature is okay: Han river, some parks a few stations away, a linear park in Yeonnam-dong
3. Eulji-ro City Center
Office buildings, tourist destinations, shopping place accessibility to nature is good: Namsan
4. Itaewon
international community and accessibility to nature is good. You will find many expats here.
It works but is not always accurate and up to date. Use Kakao or Naver maps instead
Purchase a KT simcard, with data and calling credits from the airport.
What things you should bring along when traveling to South Korea? Here's the packing list that will help you to decide everything you need to bring to fully enjoy exploring the city: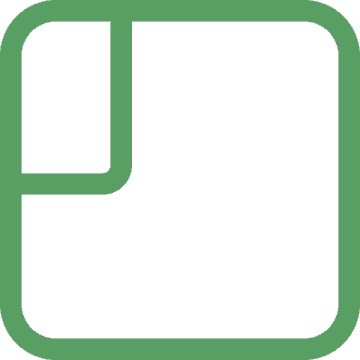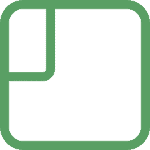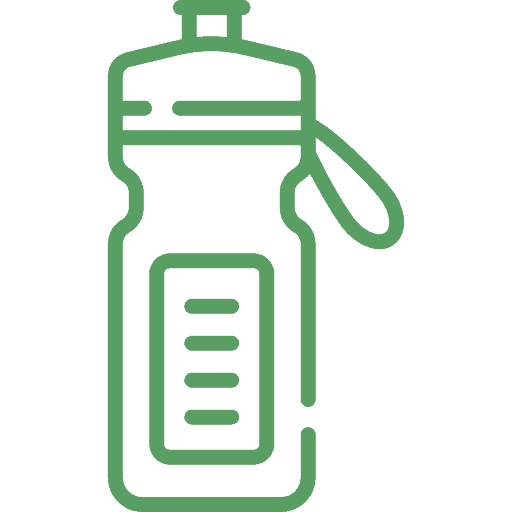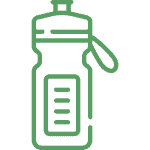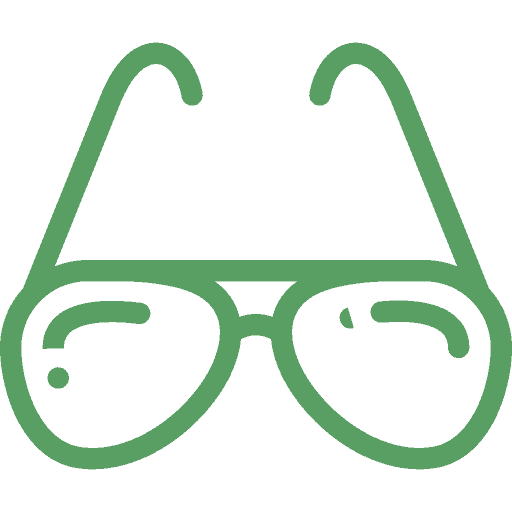 The spoken version of Google Translate (app)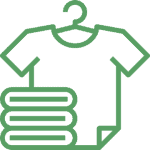 Final Thoughts: Is South Korea Good For Digital Nomads?
Overall, South Korea is a great option for digital nomads looking to explore Asia. The country is extremely technologically advanced but often overshadowed by its neighbor Japan. It is also extremely safe for women to travel alone regardless of the time or place. 
Although the language barrier can cause hindrance, it's nothing that google translate or papago cannot fix. Plus, it'll give you a great opportunity to learn Korean. 
Did I Miss Something? Let Me Know In The Comments!