Cuba Travel Guide For Backpackers & Digital Nomads
The largest island of the Caribbean has everything you can expect. Rich history, colonial architecture, pristine beaches, lush green rain forests, latin music, fascinating waterfalls, and amazing food. Every town, city or village in Cuba has a unique energy and charm to it. In this culture-rich country, you will find something new to explore at every step. People here are very open, you wont find better hospitality. Everyone knows each other, since Cuba thrives of tourism. Your host, for sure has a friend in your next destination who can house you, don't be afraid to ask for suggestions from your hosts!
Cuba is like a blast to the past, you will love all the classic cars, Latin music and the food!
Top 5 Things to See and Do in Cuba

Other Things to See and Do in Cuba
1.

Santiago De Cuba
Surrounded by magnificent mountains and gently leaning down towards the bay, this second-largest city of Cuba is known mainly for its colonial history. Explore the historical city while visiting the most famous Castillo de San Pedro de la Roca, the Parque Cespedes, and its surrounding Spanish colonial structures.
2.

Camagüey
The municipality of central Cuba is famous as the City of Squares due to its labyrinth of cobbled colonial plazas. The third-largest city of Cuba is also a UNESCO World Heritage Site. take a tour of the four main plazas; Plaza del Carmen, Plaza de Los Trabajadores, Plaza San Juan de Dios, and Parque Agramonte, to get the essence of this historical city.
3.

Cienfuegos
The city has a unique atmosphere compared to the rest of the region due to its French origin. In addition to the mid-century modern architecture, the city has various offshore dive sites, tropical plant species, natural trails, waterfall cascades, and huge cave chambers.
4.

Cayo Largo del Sur
If you are looking for a peaceful but gorgeous beach site, Cayo Largo is the perfect place. Relatively unpopular among tourists, this small island is located off the mainland of Cuba. Most popular on the island is Playa Sirena beach. Enjoy swimming, snorkeling, kayaking, surfing or simply soaking up in the sun. At Mariana, you will also find mesmerizing sea turtle hatcheries, that allow visits.
5.

Baracoa
Also known as 'The First City', Baracoa was the first capital of Cuba. Founded in the 16th century, the city is the oldest Spanish settlement in Cuba and has managed to retain most of its colonial heritage. Among many other surrounding mountains, protected by national parks, is the mysterious flat-topped plateau of El Yunque. The slippery and muddy trail is difficult for hiking but it is fun and people love to hike there and explore the lush green rain forest.
6.

Maria la Gorda
This small town, located at the far west end of Cuba, is one of the most famous diving destinations of the Caribbean. Though it does not have any attractive infrastructure or other tourist attractions, still it gets plenty of tourists every year who come to dive in the clear waters and explore the amazing marine life.
7.

Sierra Maestra
Known for its storied political history of guerilla warfare, this lush green mountain range is home to Cuba's highest peak Pico Turquino. The fascinating mountain zone appears to be rising vertically from the Caribbean Sea. The beauty and originality of these forested mountains is still maintained as it was six centuries ago.
8.

Playa Jibacoa
The small fishing village with its amazing beach and beautiful jellyfish is not a very popular destination, which makes it even more worth visiting. Enjoy snorkeling and fishing while having all the beach to yourself. It is off the highway and you need a car to go there as it is not accessible through public transport.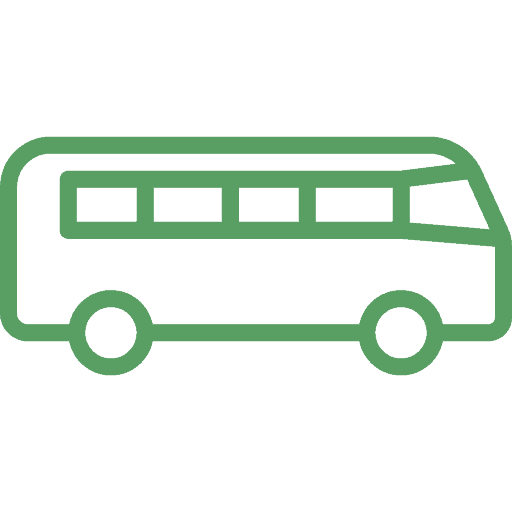 Viazul buses cost $4-$5 per hour, so your total fare may depend upon the length of your journey. Local transport is much cheaper, i.e. $.04 per hour, but is not recommended as the buses are in very poor condition and very crowdy as well. Local taxis are quite high, costing an average of $5 per minute. However, you can try your luck if you can bargain with them. Colectivos, on the other hand, are relatively cheap, costing $5 per ride within the city. Renting a car is economical if you are traveling in a group as it will cost you about $80 per day.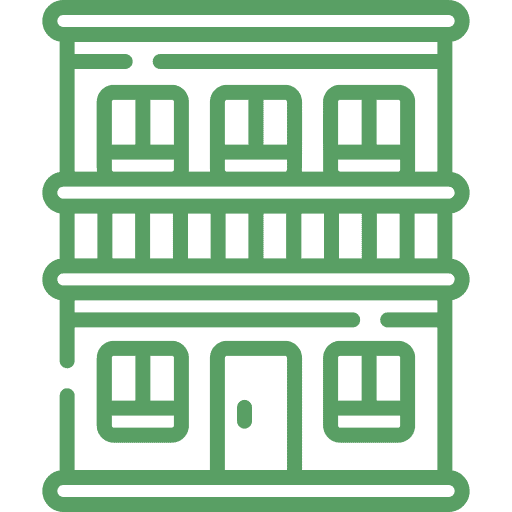 I personally would recommend staying in a casa particular. Not only will this save you money but is also a great way to interact with locals and enjoy your stay there. A double room around Cuba in casa particular will cost you about $20-$30 per night. However, hotels room prices may vary between $25-$180 per night. Airbnb is another convenient option that is also cheap and the prices vary from place to place. It is better to book your accommodation in advance to avoid any inconvenience and have an expense idea as well.
If you want to make some connections and feel immersed with the culture definitely stay at a casa. My experience with Casa's was really good. I got home cooked meals, and many suggestions on places to go. I even was able to find housing in Vinales though my host in Havana.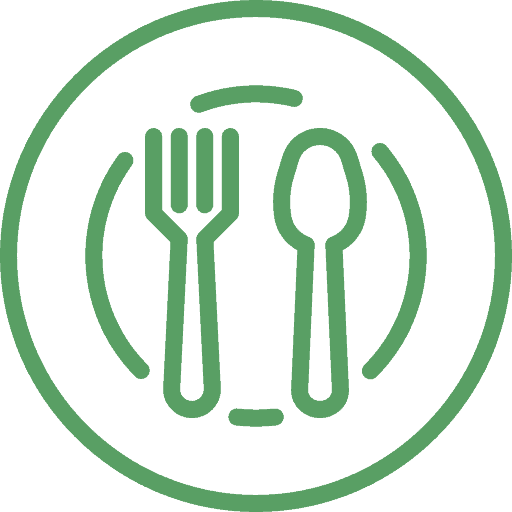 Peso street food in Cuba is cheaper than anywhere in the world. Not only are the prices are low but the taste is also great and you don't even need to worry about getting sick. It may cost you $7 to $1.5 per meal if you eat locally. But if you choose an expensive restaurant your per meal cost may reach up to $8-$10. If you are living in casa particular, you can request your hosts to cook for you. This meal will cost you way less than eating in a fancy restaurant and also gives you the chance to enjoy authentic Cuban food.
Coconut Pie ("Pie" de Coco), Guava Milkshake (Batidos de Guayaba), Goat Platter (Fricasse de Carnero), and Individual Hawaiian Pizzas (Pizza Hawaiana) are some local dishes that are worth trying.
If you keep your expenses at a normal range, traveling around Cuba might cost you around $40 if you are living at a low rate, but if you spend more openly, your budget may reach $90. Having a luxurious trip, however, can cost you $100+ per day.
| Travel Style | Accommodation (per night) | Food (3 Meals) | Transportation | Activities (Per activity) | Daily Cost |
| --- | --- | --- | --- | --- | --- |
| | | | | | |
| | | | | | |
| | | | | | |
1.

Visit During Off Season
Consider traveling off-season if you want to save money for accommodation. Best season to travel to Cuba is between December to May. There is a huge tourist crowd from December to March. Plan your trip somewhere between April and May and you can expect to get some discounts. However, if you travel between June to November, you might get a huge discount but face some rainy weather.
2.

Transportation
You can save on transportation if you use Viazul for traveling between the states and taxis for traveling around a city. If you are traveling in a group it is best to rent a car which will cost you less and you will have your own car to go everywhere.
3.

Eat local
Cuba is famous for its local cuisine. So instead of opting for a tourist centric restaurant try some local food which is not only cheap but also delicious.
4.

Housing
To keep your accommodation costs low, stay at "casa particular" with locals.
Nomad Coworking And Working Spots
You cant be a digital nomad without wifi. So below are some spots where one can work comfortably. Dont forget to check my nomad lunch break section for places you can still visit and/or work from during lunch. #nomadworkspace
Balancing work and exploring can be tough, here are some activities or places you can visit during a lunch hour. You will see the words hotspot, wifi, or break which indicates what you can use to work there, or if you cant and its time for a work break. #nomadlunchbreak
Cuba is a huge region and to get around you cannot stick to only one type of transportation. I have enlisted all the available options that you can choose from.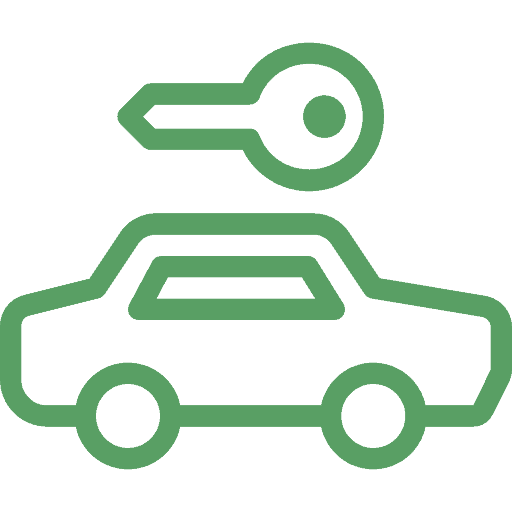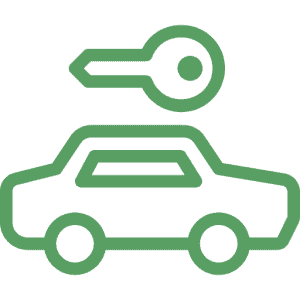 Hiring a private car is a good option if you are traveling with family or in a group. There are many state-run car rental companies. It is better to hire a car with a driver because road and traffic conditions are not very favorable in Cuba. A local driver will be aware of the road conditions, driving instructions, traffic cautions and laws and can provide you a better service rather driving yourself.


The most common way of transport for tourists is a local taxi. You will find plenty of them, especially around airports. Make sure you agree on the fare before starting the ride otherwise you may find driver will ask for an unreasonably high price.


These are the classic cars being run as shared taxis that transport people from one town to another. If you are moving in a group it is better to hire a collectivo and make it a private trip. However, if you hire alone, it might stop on the way to pick up other passengers. But you can pay extra to hire it all to yourself.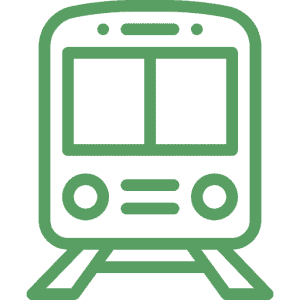 Transportation by trains is not recommended. Not only are  the vehicles in a bad condition, but the railway system itself is also very unreliable. Late trains, an uncomfortable journey and slow speed are common problems.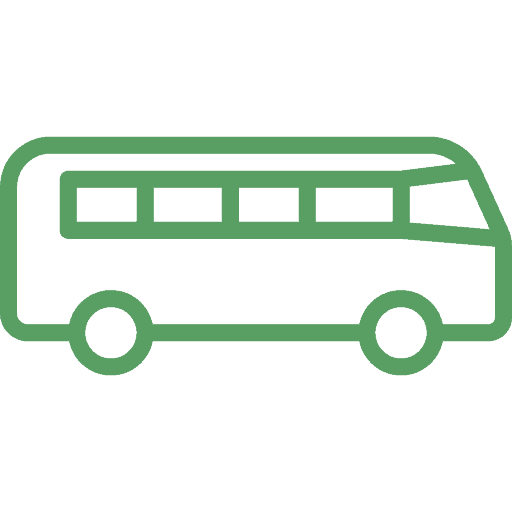 There are two coach companies in Cuba; Astro is for locals, while Viazul is for foreigners. The buses are very comfortable and you can book your seats in advance. However, the bus terminals are usually outside the city and you have to hire a taxi to reach the stop.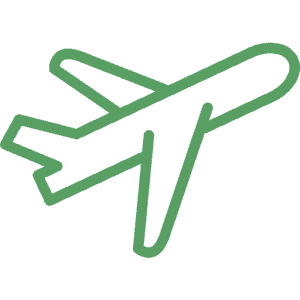 Almost all major cities have big airports while some other cities may have national level small airports. To travel from one end to another end of Cuba it is better to take a flight if you don't have a tight budget. It will save you a huge amount of time but will cost you more than $100 per flight. Check Skyscanner to get cheap flight rates and schedules around Cuba.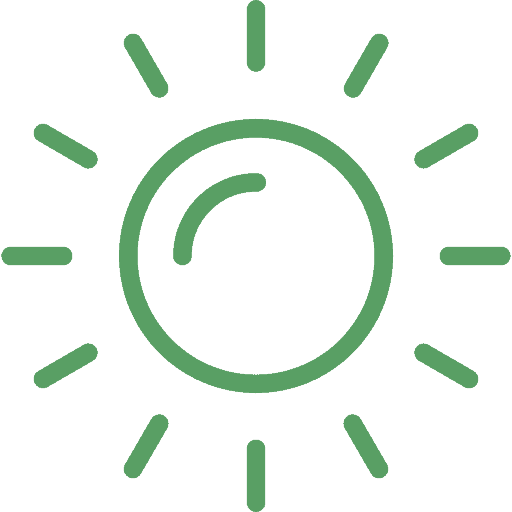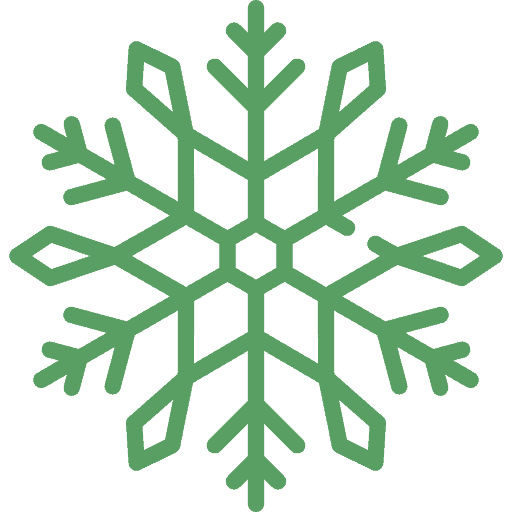 The best time to visit this tropical region is from December to May when the weather is sunny and dry. The rainy season starts in June and by rain, I don't mean the pleasant showers. The rain in Cuba lasts for hours making you restricted to your room, sometimes for many days. August to October contain the dual risk of hurricane and extreme heat. The risk of hurricanes is gone by the end of November and this is when you can consider going to the region.
Common Questions About Cuba
How To Stay Safe and Aware of Scams
While visiting I never felt I was in danger, Cuba is generally a safe country but you still need to be careful. As it is a developing country so you might face some problems like petty theft, etc. Follow the following tips and you will remain safe during your trip. 
1.

Valuables
Place your valuable things like cards, cash, passport, etc. in under belt wallet to keep them safe.Avoid keeping extra cash or valuables on you. Almost all hotels have safes where you can keep your valuables while going out.
2.

Money Exchange
A popular scam in Cuba is the currency exchange scam. Avoid dealing with street vendors for currency exchange. Look for proper hubs or money exchangers.
3.

Pictures
In Cuba, it is a crime to take pictures of military, police, airports or any other means of transportation. Beware while taking pictures.
4.

Water
Don't drink tap water at all! In cities and well-developed areas you might get purified or boiled water but it is hard to find in remote areas. While traveling to some village keep your water stock with you.
5.

Travel Insurance
Most important is to get travel insurance during your journey. This insurance can help you a lot in case of some injury, theft, cancellation, etc.
What to pack
Depending on the length of your stay your list may be a little different but here is a small outline of what items you may want to pack.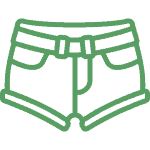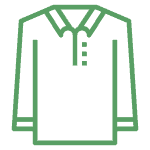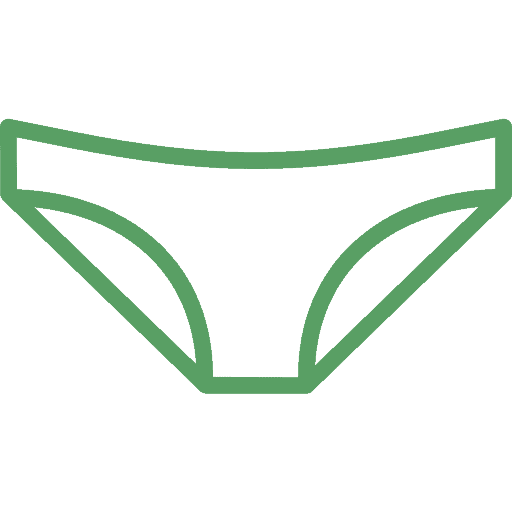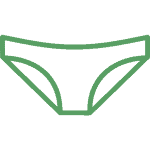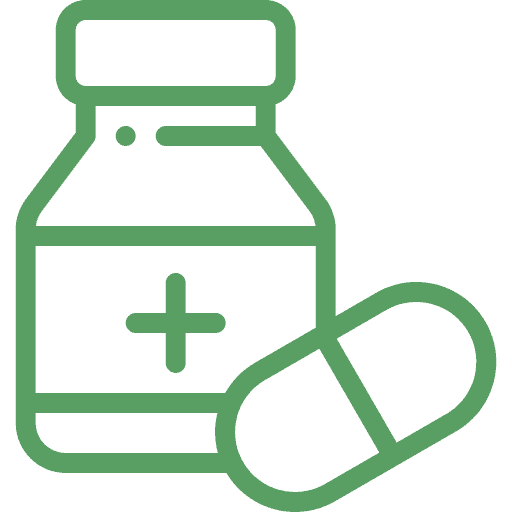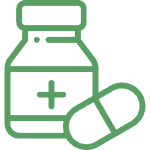 Medicine: Tums, Aspirin, Pepto , Antibacterial Cream, Hydrocortisone cream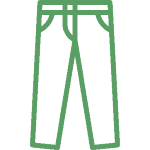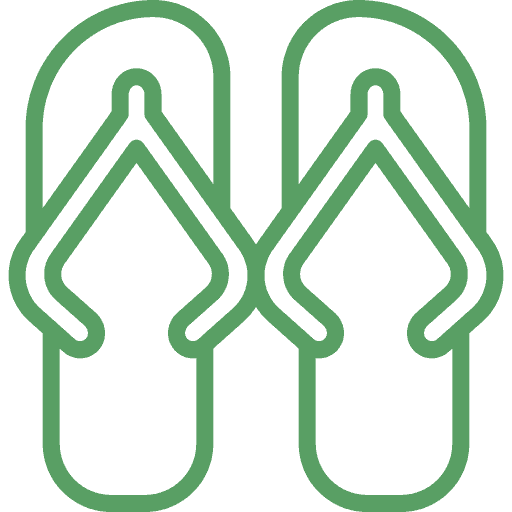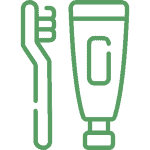 Toiletries: Toothbrush, toothpaste, razor, floss, shampoo and body wash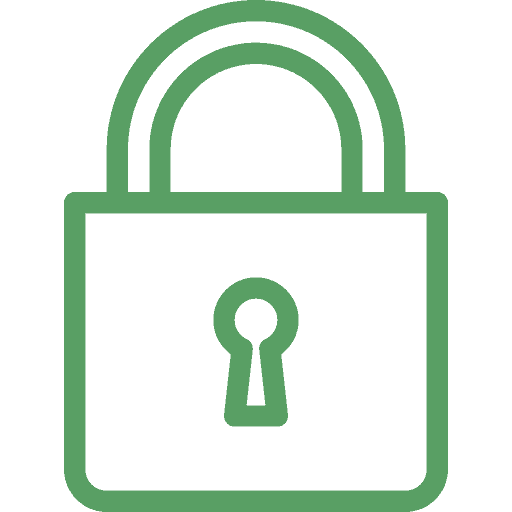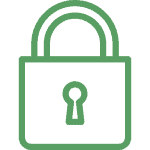 Did I Miss Something? Let Me Know In The Comments!