Canada Backpacking and Digital Nomad Travel Tips
When it comes to backpacking trips, most people consider visiting Asian countries to explore nature or, they like visiting European countries to learn about different regions and their cultures. These places are beautiful in their own ways, but most people miss out on a backpacking destination: Canada. It is a world-renowned country famous for its scenic and fascinating landscapes, a unique blend of cultures, and classic dining.
In this backpacking travel guide for Canada, you'll find everything you need to plan the perfect trip. 
Top 5 Things to See and Do in Canada
Other Things to See and Do in Canada
1.

Ottawa
Ottawa is Canada's capital and can be easily explored on foot. This charming city is home to various historic buildings, museums, art galleries, and shops.
2.

Rio Platano Biosphere Kelowna
Kelowna is the place where Canadians spend their holidays. The weather is mild in winter and warm in summer, attracting lots of people to enjoy. It is located on the Okanagan Valley which is surrounded by mountains, vineyards, pine forests, and parks.
3.

Victoria
Located on Vancouver Island, Victoria is a beautiful British Columbian city full of nurseries and beautiful gardens like Butchart Gardens and Abkhazi Gardens. You can also go for a hike, try tasty seafood, relax on the beach, or spot some whales.
4.

Winnipeg
A green city housing great museums, historical attractions, beautiful parks, and important monuments. This place has been appreciated for its impressive arts and cultural scene.
5.

Edmonton
It is a young city whose strengths are its natural parks and lively performing arts scene. The food and drink scene here is booming and they have got something for every appetite.
6.

Calgary
One of Canada's wealthiest cities, Calgary offers low-cost and even free activities for budget travelers. Rent a bike and enjoy a picnic in one of its parks or go for rollerblading, camping, skiing, water rafting, kayaking, and hiking.
7.

Lake Waterloo
Waterloo is the smartest Canadian city known for its rich cultural diversity and offers the tourists a unique fusion of outstanding galleries, restaurants, boutiques, and nightlife. This dynamic urban center houses several microbreweries where people can taste the exceptional craft beers.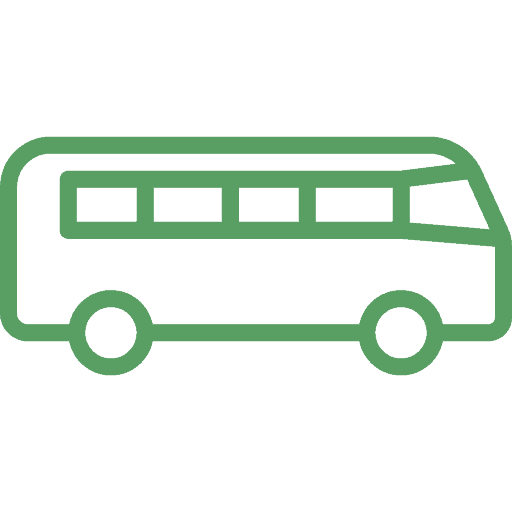 A number of budget-friendly traveling modes available within Canada which include buses, ride-sharing, and hitchhiking. You can also consider renting a car which is highly recommended. But as gas is quite expensive in Canada due to higher taxes, research where the cheapest gas is available.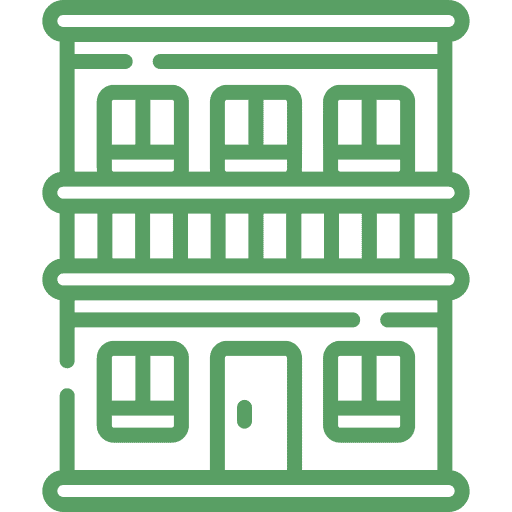 The rates differ depending on the place you are living in. The average rate for a dorm room at a hostel is about $22 and you can expect to pay around $48 for a budget hotel room. Airbnb is also a great option and is available all across the country. For shared rooms, expect to pay around $22/night while you can get an entire home or apartment costing you around $60. If you like camping, you'll get a range of options all across the country. Prices will vary depending on the grounds but expect to pay between $7-$22/night.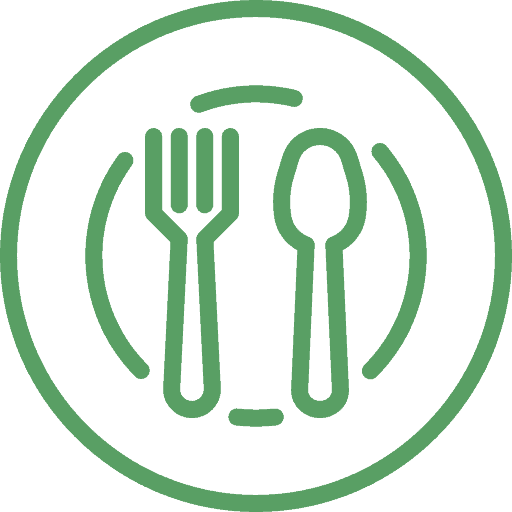 As long as you stick to your hostel's kitchen or to local restaurants, you can save a lot of money in eating. If you have a meal at a restaurant, it will cost you between $15-$25. You can try going for cheap meals and sandwiches which costs $10 for a single time. But if you choose to cook your meals, expect to pay around $25-$55 per week.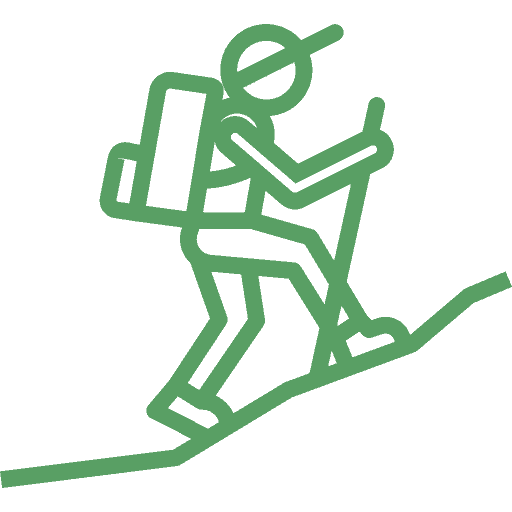 No matter what part of Canada you are in or which the season is, Canada has various outdoor activities ranging from skiing, snowboarding, and kayaking to water rafting and canoeing. Historic sites and parks charge entrance fees round $15.
How much does it cost to visit Canada? This section details the suggested daily budget in Canada 2020:
| Travel Style | Accommodation (per night) | Food (3 Meals) | Transportation | Activities (Per activity) | Daily Cost |
| --- | --- | --- | --- | --- | --- |
| | | | | | |
| | | | | | |
| | | | | | |
1.

Free Walking Tours
With walking tours, you can learn about the city even from a local. There are different tours established in various parts of the country but you'll also find free walking tours in the major cities of Canada.
2.

Couchsurfing
Sleeping on somebody's spare bed or couch for free is always a great idea to spare some money and interact with locals.
3.

Travel Off-season
To get discounted rates and fewer crowds, avoid visiting Canada during the peak time of Summer (June-August) and Winter (December-January). You can try to visit during Fall (September-November) as there will be fewer crowds and the weather will also be pleasant.
4.

Shop Local
One of the best ways to save money in Canada is by cooking meals in a kitchen and limiting dining out. Visit local farmer markets and supermarkets which always offer cheap and fresh produce. Luckily, most of the guesthouses and hostels have a kitchen .
5.

Get Gas from Native Reserves
If you are driving around Canada, the cheapest and best place to purchase gas is Native Indian Reserves on First Nation Land. This is where you'll find gas prices comparatively cheaper and with lower taxes. In this way, you'll also support the local community.
6.

Attend Free Festivals
When visiting a particular region in Canada, check out for festivals happening there. Especially during winter months, there are several free events planned like firework festivals, music performances, and weekly markets. Check out the upcoming events online in every area you visit.
In Canada, you'll find a wide range of hostels and you won't have any problem finding one. Most of the hostels are high-quality and clean. Some of the recommended hostels in major cities of Canada are as follow:
The Planet Traveler Hostel
Nomad Coworking And Working Spots
You cant be a digital nomad without wifi. So below are some spots where one can work comfortably. Dont forget to check my nomad lunch break section for places you can still visit and/or work from during lunch. #nomadworkspace
Balancing work and exploring can be tough, here are some activities or places you can visit during a lunch hour. You will see the words hotspot, wifi, or break which indicates what you can use to work there, or if you cant and its time for a work break. #nomadlunchbreak
The Planet Traveler Hostel
If you are planning to visit multiple destinations, some research on the transportation modes you are going to use in Canada is important. Following are the modes you'll be using to make most of your trip: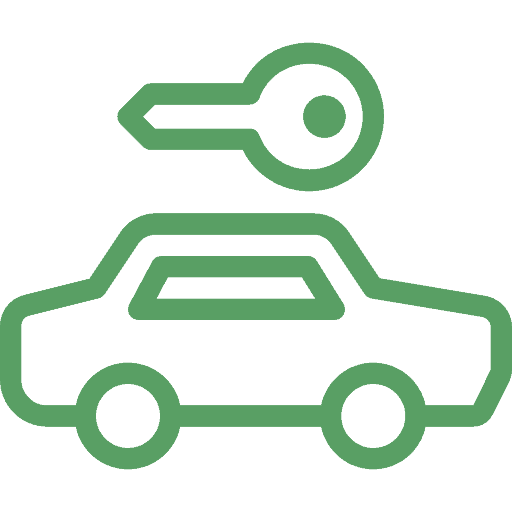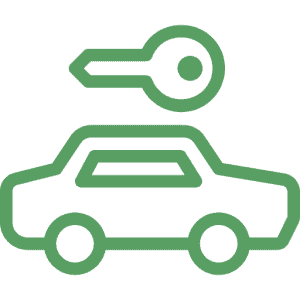 In most of the places in Canada, driving is preferable either due to the unavailability of other options or they cost too much. There are various car rental services which charge from $35 to $60 per day and even more depending on the type of the car.


If you are planning to travel between cities or provinces in Canada, keep an eye on the ridesharing services. Allo Stop and Kangaride are Quebec City-based services expanding all across the country. Kangaride charges $7.5 for an annual membership and $5 per ride.
Most of the cities and towns have taxis that are usually metered. The taxis can be flagged down or ordered by phone.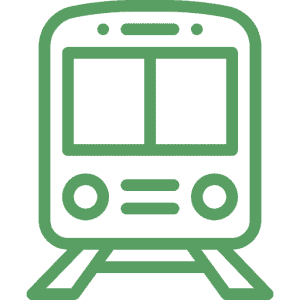 Train travel is a convenient, quite affordable, and comfy way to get around Canada. VIA Rail is the country's only major rail operator which transits passengers all across Canada. You can purchase Canrailpass that gives 7 one-way tickets for $605 and unlimited passes for $1133. Besides VIA Rail, the major cities have a commuter train service that moves passengers between the outlying regions.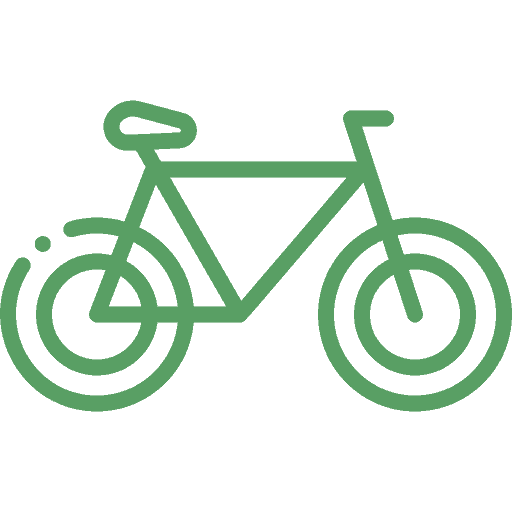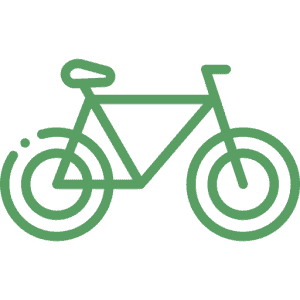 Most of the Canadian cities have increasingly become bike-friendly with the addition of dedicated bike parking areas and lanes. It is a popular means of getting around especially during warmer months.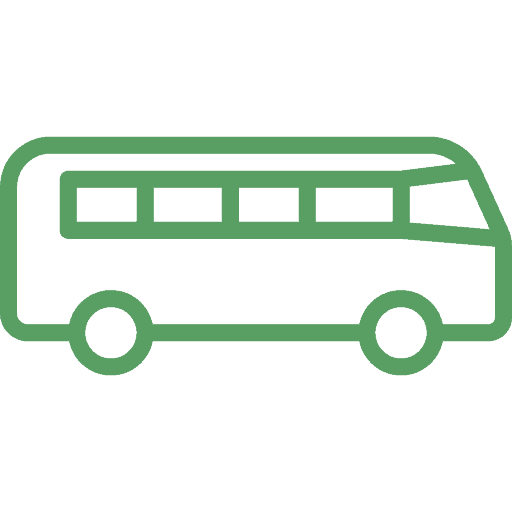 Buses are the most common mode of transportation in Canada. There is no singular country-wide bus system, so practically all towns have their own systems. Major cities have passes for tourists to make the most of the metro system. People choose Megabus to travel between Ontario and Quebec as it costs $0.75 if booked in advance.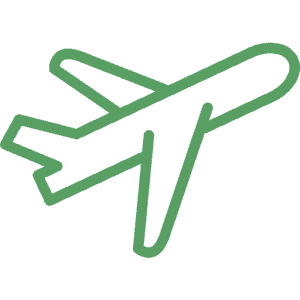 Flying should be the last alternative if you're planning to travel within the country and have limited time to do so. The country has a few airlines like WestJet, Air Canada, etc. whose prices are extremely high starting from $200. For shorter routes, it's better to travel via bus or train to save a lot of money.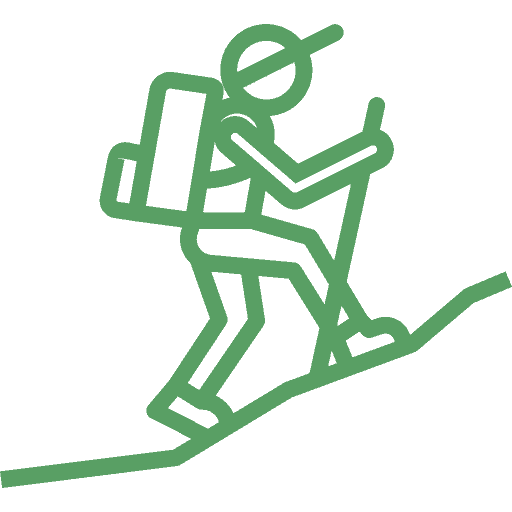 Hitchhiking in Canada is legal and safe but be prepared for long hours of waiting especially if you are traveling through some rural areas. It is better and safer to travel in pairs and let somebody know where you are planning to go.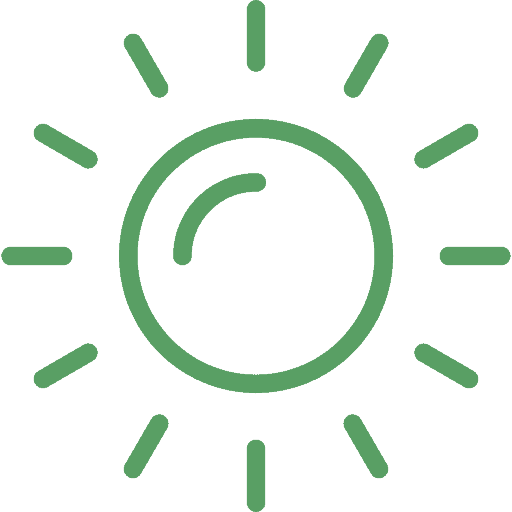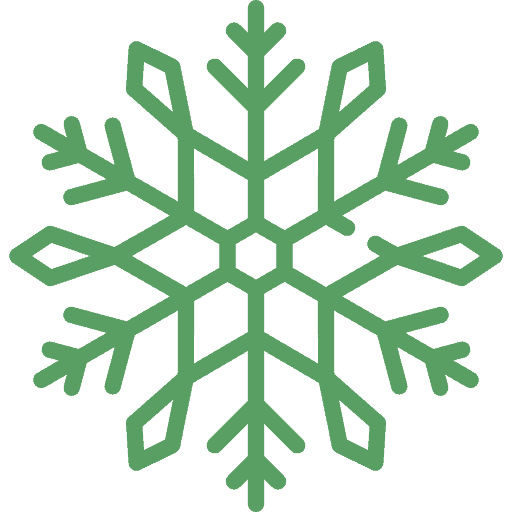 The best time to go to Canada is during the Summer months when pleasant temperatures and sunny days can be enjoyed. But it is also the busiest time of the year. From June to September is the main tourist season in Canada when you'll find inflated prices and large crowds. Fall (September-December) is another fantastic time to visit Canada as the temperature still remains warm.
Common Questions About Canada
How To Stay Safe and Aware of Scams
Canada is considered one of the safest countries in the world; however, crime still does occur from time to time. Though the crime rate is low in Canada, it is advised to take sensible precautions to protect yourself from petty crime.
1.

Beware of local wildlife
If you plan to go hiking or camping, be cautious of local wildlife. Always ensure not to make any food products visible to the bears as they actively stalk humans and can attack them too.
2.

Valuables
Always keep an eye on your belongings, especially around famous tourist landmarks. It is good to keep your valuables and luggage out of sight in cars and not to leave them behind, even in a locked vehicle.
3.

Travel Insurance
Most importantly, purchase good travel insurance as it will protect you against illness, theft, and cancellations. It protects in case anything goes wrong.
4.

Stay informed about the weather
Canada is known for its intense weather conditions and is prone to natural disasters like hurricanes and tornadoes. So, it is important to track weather conditions and follow the advice of local authorities and TV reports.
5.

Always Carry Cash
Canada is an expensive country having several islands, rural towns, and campgrounds. It is good to carry some extra cash with you as you don't know when you'll see the next ATM.
If you are wondering what to wear in Canada, what to pack, what not, or anything else, check out the following list that will help you in packing and enjoying your trip:

Security Belt with Hidden Pocket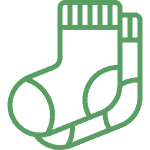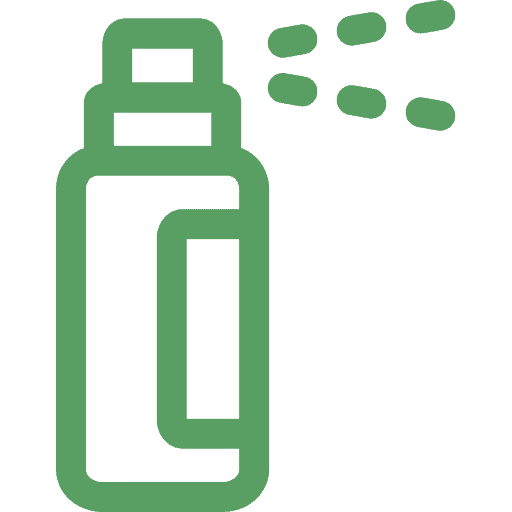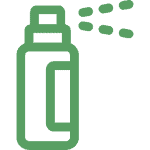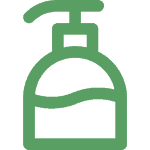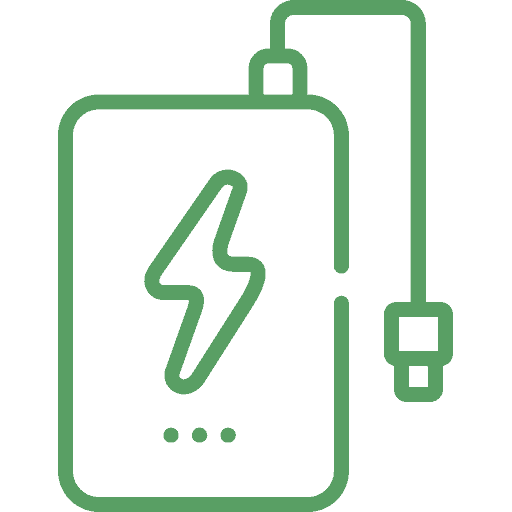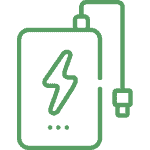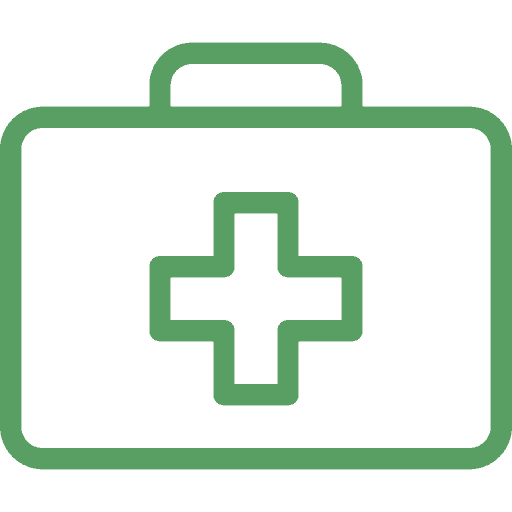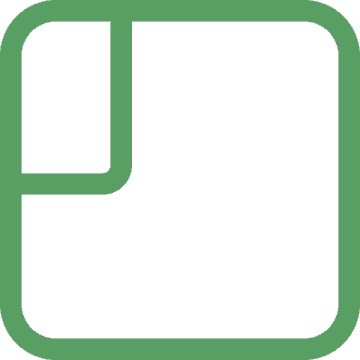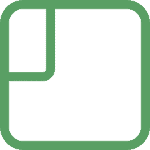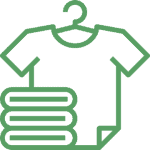 Winter clothes: Waterproof Coat, Scarves, Sweaters, Warm Hats Thermal Underwear
Did I Miss Something? Let Me Know In The Comments!