Philippines Travel Guide For Backpackers & Digital Nomads
The Philippines is an amazing digital nomad destionation, due to its beaches, friendly locals and cheap cost of living. Officially called the Republic of the Philippines, it is a destination sitting in the western Pacific Ocean. The Philippines is an archipelago comprising over 7,000 islands, generally categorized under three key geographical divisions: Mindanao, Luzon, and Visayas. Given its strategic location, the country offers different opportunities for exploration. It is blessed with stretches of gorgeous white sand beaches surrounded by pristine waters, impressive waterfalls, and scores of activities, like diving, surfing, hiking, and more. Not to mention, the Philippines is also known for its rich culture, vibrant festivals, unique cuisine, and affable locals.
So, plan your travels around this fantastic location with this Philippines digital nomad travel guide.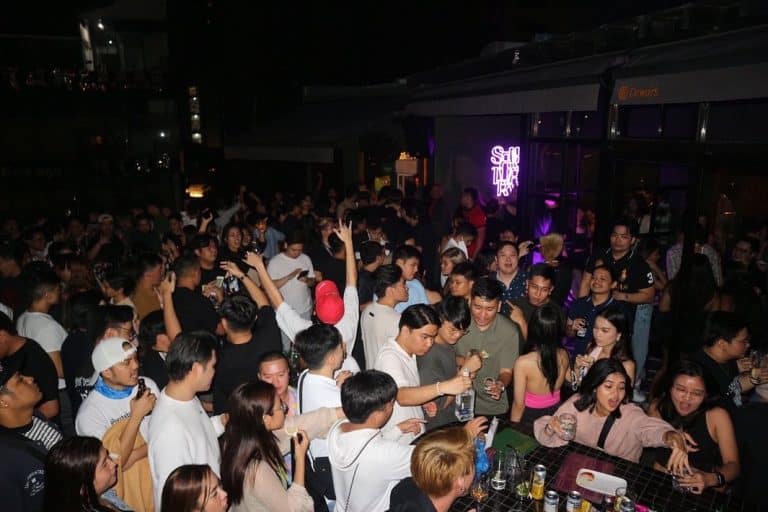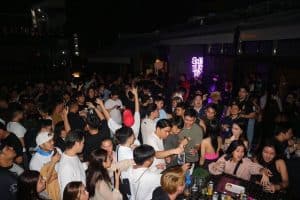 Home to one of the best entertainment districts and bars, Manila is the hub of nighttime partying in the Philippines. Its affordable drinks, luxurious vibes, and friendly locals make it an exciting city to explore once the sun sets.
Read More
Philippines Visa Requirements
Americans and a few other countries are exempt from needing a visa to visit the Philippines for a stay up to 30 days. If you intended to stay longer visit one of the immigration offices, and pay your fee a week before your visa is to expire.
IS THERE A DIGITAL NOMAD VISA IN The Philippines?
The Philippines offers a Special Resident Retiree's Visa (SRRV) for digital nomads, allowing visitors to stay and work there permanently, but you must be at least 35 years old and fulfill financial requirements, like depositing money into a Filipino bank account, amongst a few other rules
Top 5 Things to See and Do in Philippines
1.

Makati
Makati City is a business hub having an extensive array of skyscrapers, shopping complexes, and five-star hotels. Thriving nightlife is another interesting point about this city.
2.

Tagaytay
There are plenty of leisure and outdoor activities for both locals and tourists. Also, most of the land area is green, and Taal Lake's stunning view is awesome.
3.

Lipa City
For all beach bums looking for some peace, this destination is the best. There are various beach resorts and fine white sand or rocky shores. Many opportunities are also available, including walking and mountain climbing.
4.

Santa Rosa
Several historical sports, nature parks, hot springs, and a famous theme park called the Enchanted Kingdom are located in this region. Here, open spaces and rich natural surroundings are accompanied by many shopping spaces.
5.

Vigan
It is a historic city on the northern side of the country. Their culture has a fusion of Spanish and Chinese influences originating from residents of the area. Many travelers take a ride in the horse-drawn kalesa all through the streets and appreciate the colonial architecture.
6.

Subic
Quite popular among adventure-seekers, there are several places to enjoy thrilling rides, beautiful beaches, and diving points for shipwrecks. What's more, it has excellent shopping and dining options.
7.

Quezon City –
It is the biggest city in Metro Manila, having some amazing attractions like the National Museum and Quirino Grandstand, and the Philippine International Convention Center. Their food options are also great, such as pork BBQ or pares (pork with vinegar sauce).
8.

Legazpi–
One of my favorite spots, was exploring Mayon Volcano, an active volcano on Manila Island. Check out this
Mayon ATV Tour
Flying within the Philippines is a great option, but it can cost you a lot, for example,$40 – $100 per domestic flight. So, it is best to stick to ferries if you are short on cash. Expect to pay between $4-$6 per public ferry ride. Many decent long-distance buses also run across some of the bigger islands.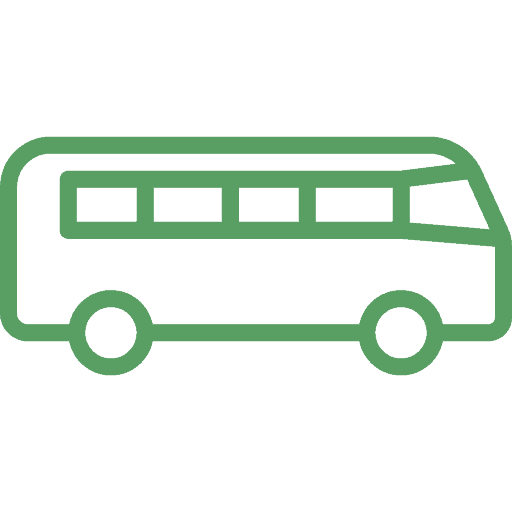 One-way bus or metro tickets in the Philippines cost less than $1, making public transportation comparatively inexpensive. Taxis and Grab are other options; they run about $3 to $5 each.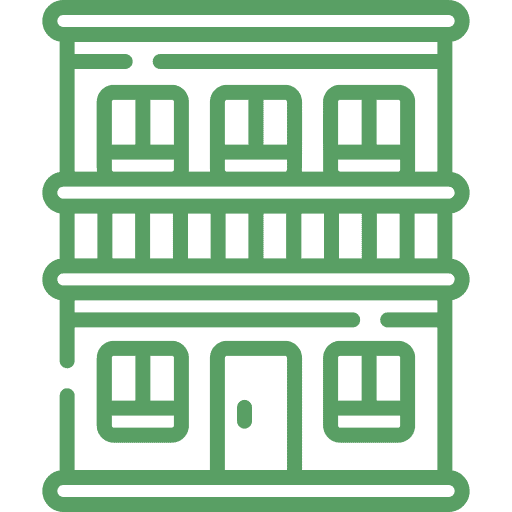 Luxurious backpacker hostels can cost a lot in the country, charging you as much as $18 per night for a dorm bed. Places other than Manila have a multitude of budget accommodation options. For instance, dorm beds are available for at least $5 a night in Palawan. Many hostels offer Wi-Fi and air conditioning at times. Local guest houses have rooms available for rates less than hostels. You can get one cabin for a couple of dollars per night. Or 300 – 700 a month for long term term stays.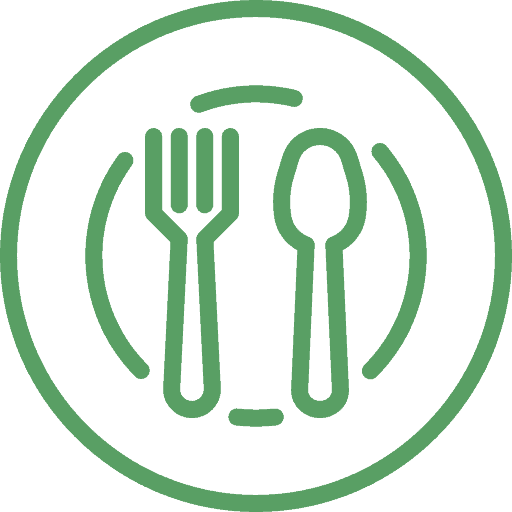 Those who want to save money can have street food for as little as $1. Meals served in tourist-centric eating spots cost up to $20. In Manila and other similar regions of the country, people end up spending loads of money on food and drink.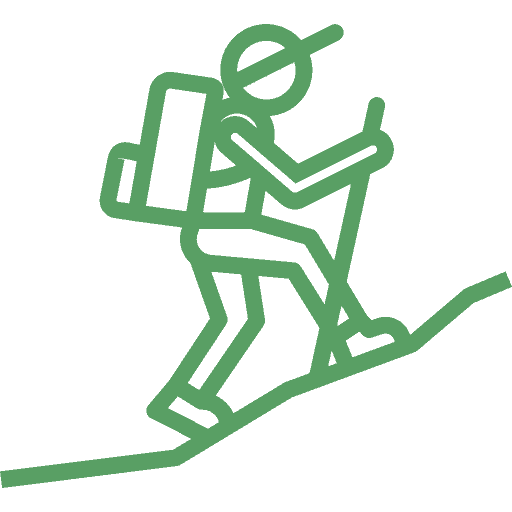 The money you spend on activities depends on the location and your travel style. Boracay and Manila, especially, are more expensive, where you can expect to spend $35 daily. You can also learn diving for as little as $25 in some places. Snorkeling is even cheaper; its gear is available for a few dollars on many beaches.
Cost Of Living In The Philippines
The cost of living in the philippines for a digital nomad can average between $800 – $1500, depending on the area you decide to stay. Groceries are about $100- $200 a month. Transportation can be $50 – $100 a month.
How much does it cost to travel around Philippines? This section details the suggested daily budget in Philippines:
| Travel Style | Accommodation (per night) | Food (3 Meals) | Transportation | Activities (Per activity) | Daily Cost |
| --- | --- | --- | --- | --- | --- |
| | | | | | |
| | | | | | |
| | | | | | |
Based on your planning, your trip to the Philippines can be as affordable or expensive as you want to be. Prior to visiting the destination, it is better to take a look at some important money-saving tips to make your trip budget-friendly.
1.

Look for Airline Sales
Mostly, airlines run sales to let passengers grab affordable airfares. Air Asia, for instance, is among the most reasonable airlines servicing Filipinos and travelers. So, it is better to sign up for their newsletter to snap up cheaper than standard rates.
2.

Couchsurfing
Couchsurfing is well-received in the Philippines. It is not only great to meet new people but also helps a lot in saving accommodation costs.
3.

Walking Tours
Take walking tours in major cities and most of them are almost free and you can also learn about the history.
Filipino food has a strong street food culture, with vendors selling all sorts of delicious and affordable food. Common street foods include lumpia (a Filipino-style egg roll filled with vegetables and/or meat), isaw (grilled chicken or pork intestines), and balut (a fertilized duck egg that is boiled and eaten in its shell). Be sure to also try Adobo, Sinigang and Lechon.
Vegetarian Dishes
Filipino cuisine often features meat, but there are several vegetarian dishes that are still flavorful and delicious. Here are some popular vegetarian Filipino dishes:
Adobong Sitaw

a vegetable dish made with long beans or green beans, tofu, and a sauce similar to adobo (made with soy sauce, vinegar, garlic, and bay leaves).

Ginataang Kalabasa –

a stew made with squash, coconut milk, and vegetables such as spinach or okra.

Pinakbet

a vegetable dish made with bitter melon, eggplant, tomatoes, and onions, cooked in a shrimp paste sauce.

Laing

a dish made with taro leaves cooked in coconut milk and spices.

Tokwa't Baboy

a dish made with tofu and boiled pork, served with a dipping sauce made with soy sauce, vinegar, and chili.

Pakbet

a mixed vegetable dish that can be made with various vegetables such as eggplant, squash, okra, and string beans, cooked in a shrimp paste sauce.

Tofu Sisig

a vegetarian version of the popular meat dish sisig, made with tofu, onions, and chili peppers.
Best Cities In the Phillipines For Digital Nomads
There are many great options in the Philippines for a digital nomad to live. Your choice will mainly depend on if you prefer, cities, mountains, or beaches.
1.

Manila
If you love the city life, an abundance of cafes and coworking spaces, Manila is the place for you. Manila is a good city for digital nomads because it has a high-speed internet connection and a well-developed tech infrastructure. Additionally, Manila offers a low cost of living compared to other major cities, making it an affordable location for digital nomads to work and live in.
2.

Cebu City
The city itself can be explored within a few days, but you are only a few hours from beaches and adrenaline filled excursins, like diving with the sardines. Cebu nightlife is wild, especially if you stay at a local hostel called Mad Monkey. Internet is strong here and there are a few growing coworking spaces.
3.

Davao City
Davao City offers a variety of activities and attractions, including outdoor adventures and cultural experiences, making it a well-rounded destination for both work and leisure.
4.

Siargao
This city offers a peaceful environment with a laid-back lifestyle that can boost productivity and creativity. Explore its many beaches.
5.

Palawan
Just like Sirgao, Palawan is another nomad spot. You will find many travellers here dotting the cities cafes and hostels. If you love beaches and swimming, this place is for you.
No matter what type of accommodation you are looking for, this section covers all sorts of hotels and similar properties to help you pick the right place for your stay in the Philippines:
Lub D
Draper Startup House
The best way to find other nomads is to join various Facebook groups. In the Philippines, there are several Facebook groups for digital nomads, expats, and travelers. Digital Nomads Philippines, Expats/Foreigners in the Philippines, and Backpacking the Philippines are three popular groups. Currently there are growing nomad groups within Couchsurfing, Draper Startup House and MundoNomad Network.
Meetup.com
Facebook
Other
Nomad Coworking And Working Spots
You cant be a digital nomad without wifi. So below are some spots where one can work comfortably. Dont forget to check my nomad lunch break section for places you can still visit and/or work from during lunch. #nomadworkspace
Accler8 by UNIONSPACE
Commune Cafe and Bar
The Company Cebu
Bicester Cafe
Stash coffe Co
Startupz Co-working Space
Balancing work and exploring can be tough, here are some activities or places you can visit during a lunch hour. You will see the words hotspot, wifi, or break which indicates what you can use to work there, or if you cant and its time for a work break. #nomadlunchbreak
Wifi And Internet In The Philippines
I am sure you have heard that the internet in the Philippines can be slow and unreliable, but that has changed over the years. Still do your research when choosing an airbnb or hostel. But most internet is dependable. Have a local sim card or hotspot handy as a backpack. I used globed with no issues.
How To Get Around The Philippines
The Philippines has many different options when it comes to transportation. Understanding that it could be tough to figure out the right one, we have covered all main transport modes in the following section: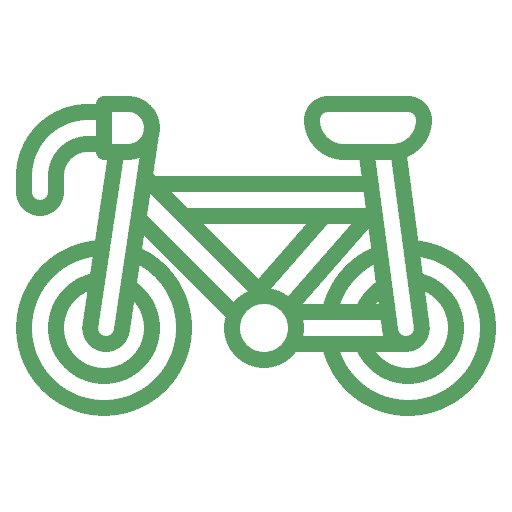 Motorized tricycles, or just tricycles, are a common means of private and public transportation in the country. Depending on the driver's discretion, the tricycle can ferry up to seven people and cost at least less than a dollar per person. These can be simply hailed outside your hotel, business establishment, restaurant, and tourist spots. Make sure you agree on a price before you start your trip.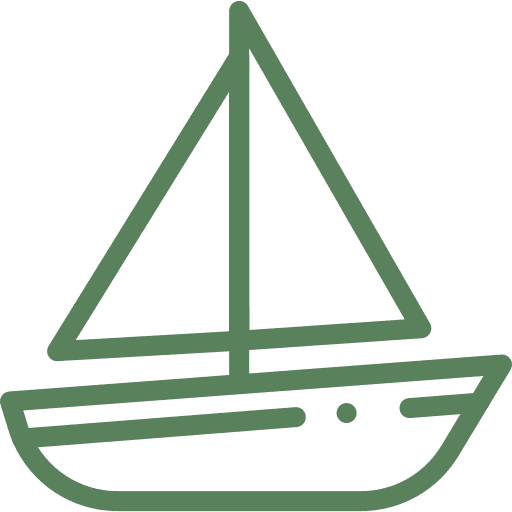 There are inter-island ferries to travel between major islands. The rates are cheaper than flights. Ferries also allow passengers to carry more luggage and cargo on board.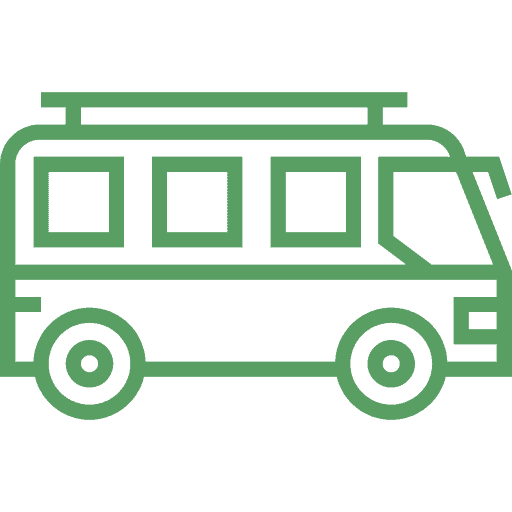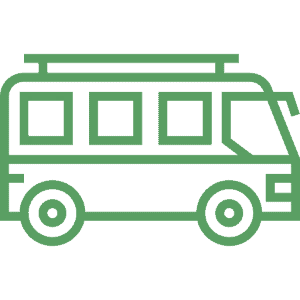 An iconic national symbol of the country, jeepneys can be found everywhere as their open-air design and bench-style seating make them among the cheapest land transportation modes. One ride costs less than a dollar, based on the origin and destination.


Grab taxi is your best taxi application. Metered taxis take passengers anywhere within the city for as little as $3 but charges more when you go beyond city limits. Airport taxis are also available, which only serve riders coming to and from the airport and charge higher fees than other taxis. Air-conditioned taxis, called FX taxis, can be common during normal hours waiting for passengers at designated terminals.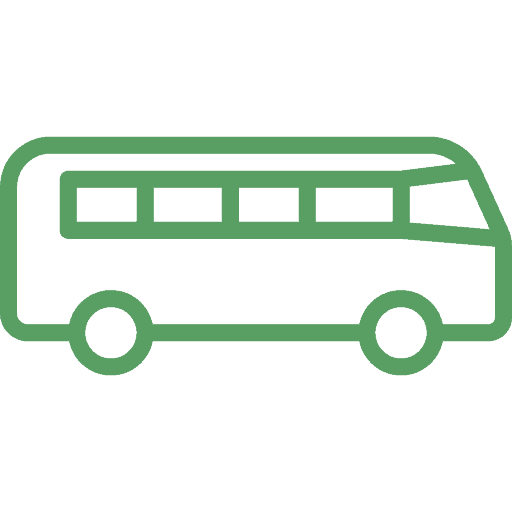 Private buses operate within the country for long-distance land transportation. Regular and air-conditioned buses connect provinces with the capital. Ordinary bus fare is cheaper, without air-cond. Premium provincial bus companies also have Wi-Fi and an onboard toilet.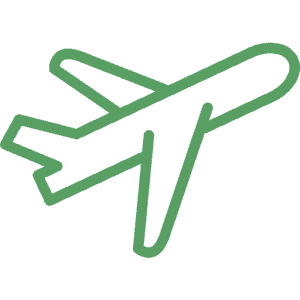 Exploring the country by air is the simplest method of traveling among the islands. Some budget airlines are Cebu Pacific Air, Air Asia, Philippine Airlines, and Cebu Pacific, which serve domestic routes on a budget. Normally, a one-way domestic flight costs as little as $12.
When To Visit Philippines: Weather And Seasons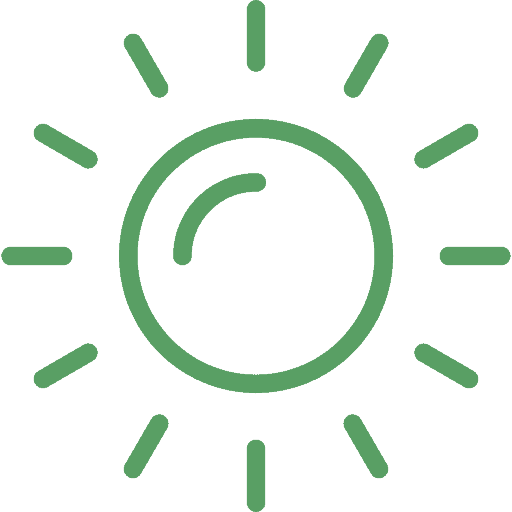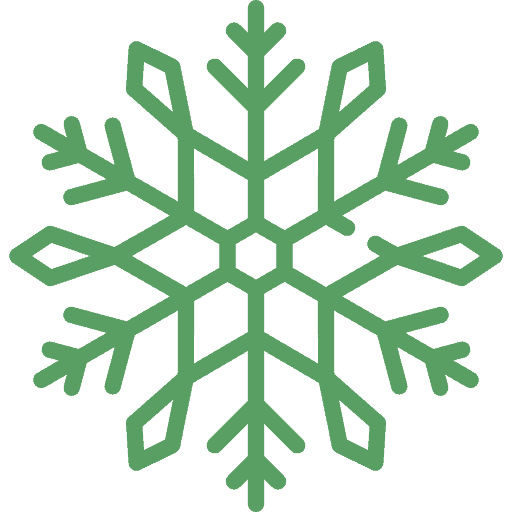 Picking the ideal time to visit the Philippines is no difficult task since the country has only a couple of seasons. The dry season, which is between December to February, is an ideal time of the year to visit this destination. During this period, temperatures are from 24°C to 31°C, and all regions country-wide are accessible, including its gorgeous islands and remote areas. Another good time is during the shoulder month of May when it is less crowded, but the weather is still pleasant. The wet season runs from June to October and is best to be avoided due to the high possibility of typhoons.
Pros And Cons Of Living As A Digital Nomad In Philippines
1. Affordable Cost of Living
Compared to Western living, the Philippines has cheaper living costs. With an average monthly spending limit of $1,000–$1,500, you can live comfortably.
2. Warm and Hospitable People
Filipinos are known for being friendly people. Don't just take my word for it, say hello to a local
3.Amazing Scenery
Beautiful beaches, jungles, and mountains may be found in the tropical paradise that is the Philippines. There are numerous outdoor activities you can engage in, like hiking, surfing, island hopping, and many others.
4. English is widely spoken
Many locals are fluent in english, which makes it easy to communicate and make friends.
5. Lively Nightlife
Its hard not to make friends. The
nightlife in manila
will make you want to stay longer
Common Questions About Philippines
If you are looking for better infrastructure between the two, manila wins. there's a lot more to do there (bars/pubs, night life) than in Cebu. Cebu though has easier access to beaches. it depends really.
Cebu is next to Manila in terms of internet connectivity and accessibility, even better for tourist destinations. Cebu gives you portal to visit other provinces across the country as well. I would suggest you stay within Cebu Business Park or Cebu IT Park areas, where hotels, condos, apartments, co-working spaces, gym, coffee shops, dessert house, bar and restaurants are just nearby. There's Ayala Mall, and Landers in Cebu Business Park, and there's also Ayala Malls Central Bloc in Cebu IT Park, where you can buy groceries and go shopping
Check Airbnb, booking, agoda, or local facebook housing groups
How To Stay Safe and Aware of Scams
Though it is generally safe to travel around the Philippines, there are many risks that tourists should avoid. Here are some do's and don'ts when you are in the Philippines:
1.

Be Modest
Avoid drawing attention to yourself by wearing showy or expensive jewelry. Instead, keep your belongings safe from pickpockets and purse-snatchers roaming everywhere in the metropolis.
2.

Watch your drinks
Going to clubs in manila and makati can be a great time, keep your drinks on you to prevent anyone with bad intent taking advantage.
3.

Public Buses
Watch your pockets
4.

Travel Insurnace
Accidents happen, be ready for emergencies and have travel insurance purchased for your trip.
Are you planning an exciting trip to the Philippines? There is a lot to consider while packing for this lovely destination. The following section contains essential items that must be a part of your packing list:
Final Thoughts: Is Philippines Good For Digital Nomads?
The Philippines is a good destination for digital nomads because it offers a  blend of food, beautiful beaches, friendly people, and low cost of living.
Did I Miss Something? Let Me Know In The Comments!