Peru Backpacking and Digital Nomad Travel Tips
Revered for its cultural legacies, marveled for its biodiversity, and famous for its gastronomy, Peru is a destination worthy of unlimited visits. With landscapes ranging from mountains and forests to sea, Peru has experiences and activities that are varied, like the terrain. No matter what kind of traveler you are, this South American country has everything on offer. 
This backpacking travel guide for Peru will render an accommodating plan for the tour and exciting adventures during your vacation in the realm of landscapes, forests, and archaeological sites.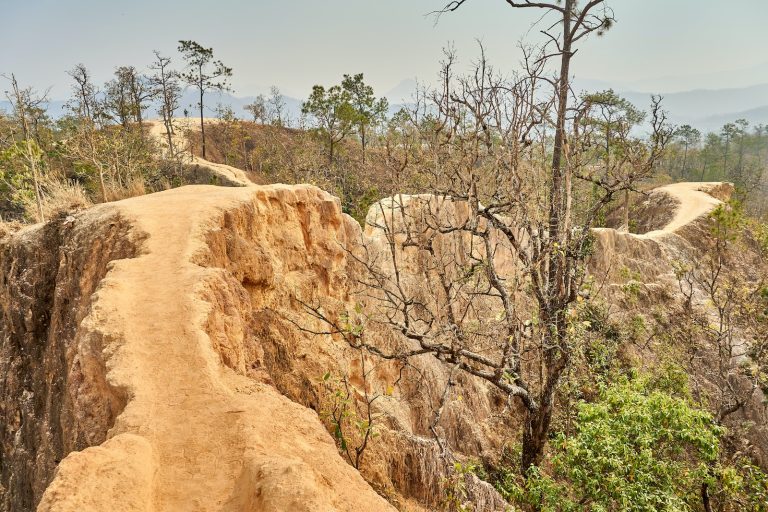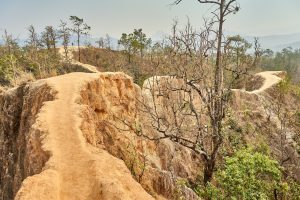 Discover Pai, Thailand: Perfect for backpackers and nature lovers, Pai offers stunning waterfalls, hot springs, night market and beautiful mountain views.
Read More
Top 5 Things to See and Do in Peru
Other Things to See and Do in Peru
1.

The Sacred Valley
The Sacred Valley, or Valle Sagrado, is the gateway to Machu Picchu. Major highlights in the valley are the Pisac Ruins, the Sunday Market, and fortress and ruins at the pretty little town of Ollantaytambo. It is the hub for adventure tourism, including trekking, rock climbing, and downhill biking.
2.

Arequipa
Also called Peru's White City, Arequipa is the second-largest city in the country, surrounded by volcanoes. Its city center is declared the UNESCO World Heritage Site, where cobbled streets and chalky cathedrals converge on plazas and traditional marketplaces.
3.

Nazca Desert
The famed Nazca lines crisscross the valleys of Nazca and Palpa and have made them exciting sites on the map. These lines and geometric shapes can be best appreciated from the sky or the nearby observation tower on the Panamerican highway.
4.

Colca Canyon
It is the second-deepest canyon globally, which exhibits spectacular sceneries and picturesque features along with the interesting remnants of the Incan. This canyon has so much on offer, including nice lodges, great walks, cultural experiences, and more.
5.

Lake Titicaca
Dividing Peru and Bolivia, Lake Titicaca is a beautiful stretch of water, known as the highest navigable water body worldwide. It is one of the largest South American lakes, housing the gorgeous man-made Uros Islands.
6.

Huacachina
The oasis resort of Huacachina lies on the outskirts of Ica. It is a palm-fringed resort town situated around the lagoon and surrounded by massive sand dunes, reaching 1,000 meters in height. People come here for snowboarding, sandboarding, and quad biking.
7.

Iquitos
Located in the Loreto region, Iquitos is the biggest city on earth without road access. It is the entry point to the forests and tribes of the north Amazon. The highlight here is the Belen floating market, from where people can get anything from fresh fruits to crocodile meat.
8.

Mancora
The resort town of Mancora sits on the northwest coast of Peru. Different cafes, bars, and restaurants line its streets. It is also known for Mancora beach, which is visited mostly by surfers.
How much does it cost to travel around Peru? This section details the suggested daily budget in Paraguay 2023: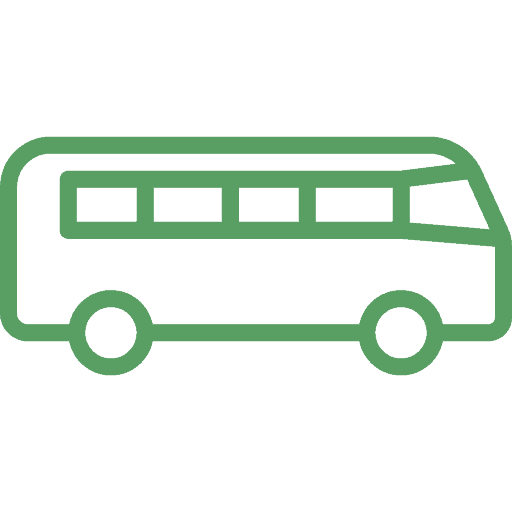 Flight tickets are pretty expensive as compared to Europe. The most budget-friendly way to get around the country is the long-distance bus. Taxis also operate in the major cities, costing between $15-$20. Rental car service can also be availed for nearly $40a day.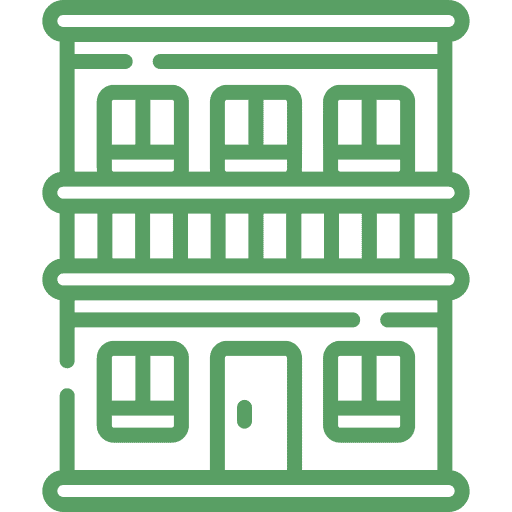 In Peru, hostel dorm rooms are available for as low as $7 per night. A private room for two can be found between$20-$45 per night. A night stay in a 2-star budget hotel with basic facilities starts from $12 Shared Airbnb rooms start at $11, and entire apartments or homes start around $40 per night.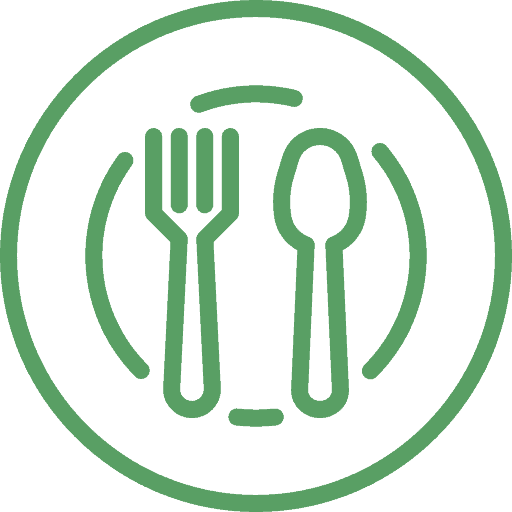 A range of food is available across the country, with different specialties in every area. Markets and street stalls offer food for almost a couple of dollars. In a cheap sit-down eatery, the meal with local dishes costs up to $6. For a Western meal in an average restaurant, expect to pay around $15 in major cities. In other cities, a set meal can be enjoyed for a couple of dollars. Those who plan to cook can get the groceries for around $45 per week. But as the food is already cheap here, eating out is the best option.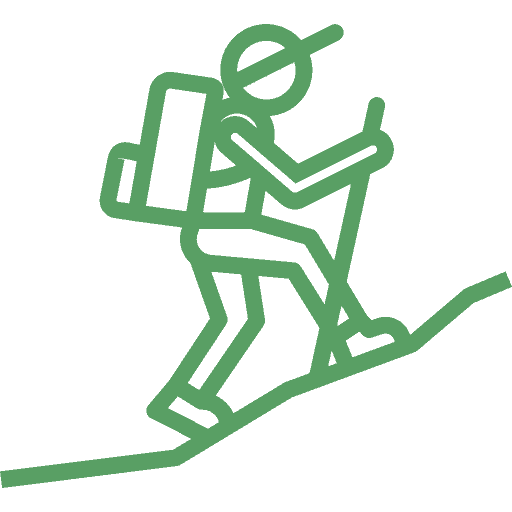 Normally, activities in Peru cost a bit more than in other American countries. Trips to historical sites can cost up to $60. The NASCA Lines helicopter tour costs over $100. Also, tourists pay hundreds of dollars a day for the multi-day trips up the Inca Trail. However, the entrance fees to museums and other tourist attractions are quite cheap, costing less than $10.
How much does it cost to travel around Peru? This section details the suggested daily budget in Peru 2021:
| Travel Style | Accommodation (per night) | Food (3 Meals) | Transportation | Activities (Per activity) | Daily Cost |
| --- | --- | --- | --- | --- | --- |
| | | | | | |
| | | | | | |
| | | | | | |
Thinking about how to save money in Peru? Although the country is not that expensive, you can save some money by avoiding costly hotels and meals. Here are our few tips to help you cut down your costs in Peru:
1.

Save money on food
Most of the Peruvian restaurants serve expensive food. So, the best way to save some money on food is by eating at places where the locals go. Peruvian set-lunch menu can also be a quite affordable option available throughout the country. They are more like a meal of the day, costing up to $3. You can also choose between hostels that offer complimentary breakfast. And if your hostel has a communal kitchen, cooking for yourself can also be quite a cheap way to eat.
2.

 Set taxi fare in advance
In Peru, it is quite common among taxi drivers to charge the riders with an unexpectedly huge fare. So, before accepting the service, it is important to negotiate a fixed fare.
3.

Take public transportation
Opt for public buses to get around instead of taxis. For budget tours in Peru, inter-city buses can be considered for travel. Overnight buses are great to save money on airfare and explore most places in Peru.
4.

Take colectivos
Colectivos (cheap buses) operate commonly in Peru. They cost less than a dollar for a ride. You may not find many marked bus stops here, so look for gathering crowds.
5.

Try Couchsurfing
Who wouldn't like to have free accommodation? In Peru, over 4,000 Couchsurfing members offer free accommodation to tourists. Most of the members are located in Lima, but people can also find them in places like Huaraz, Ica, and Trujillo.
6.

Book tours last minute
Those who are interested in Inca Trail and have some spare time to wait for the deal, booking the last-minute tour can save them so much money.
7.

Learn to haggle
Bargaining is needed to have a budget-friendly vacation, so you should definitely learn how to haggle. If you are visiting any traditional market or getting a room in a hostel, try to negotiate over rates.
8.

Consider ridesharing
Taking Uber is pretty much cheaper than using taxis to get around the city. The Uber Pool option is available, enabling riders to share the ride with others to get better savings. At present, Uber is available in different major cities of Peru, including Lima, Cusco, and Arequipa.
So, you are backpacking through Peru and looking to find the right accommodation suiting your budget. Here are some of the recommended places to stay in the major cities of Peru:
Due to its size and natural barriers found in Peru, traveling within the country can be quite a challenge. Many transportation methods to travel around Peru are available. But many a time, the chosen mode depends on various factors like cost or time. Below is our guide for getting around Peru: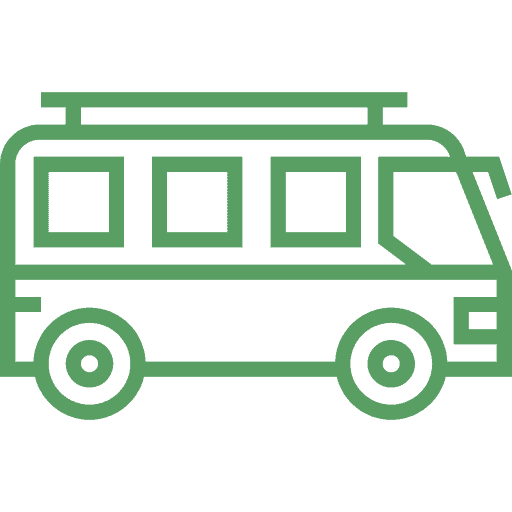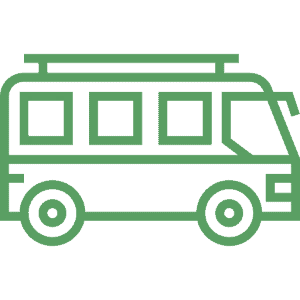 Lima features modern intercity buses that usually cost a dollar per trip. Microbuses, or colectivos, are also quite common and may usually cost less than a dollar. Taxis also run everywhere in the major cities like Cusco, costing between $15-20. As its alternative, Uber operates in Lima and Arequipa.


Renting a car is quite simple in Peru. Many major rental companies have offices in Lima, but local companies usually offer this service outside the capital. The rate is similar to that of Europe and North America. You can expect to pay around $40 a day or $200 a week for a small car.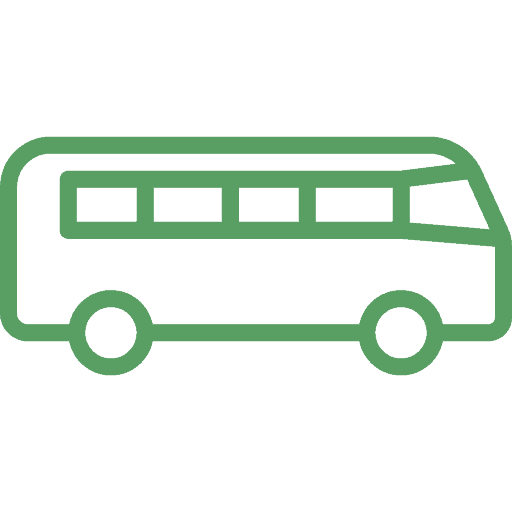 Buses are the most popular and affordable mode of transportation in Peru. A complex network of private bus companies takes passengers from one end to another of Peru for less than $35. The top bus company that operates in Peru is Cruz del Sur. A bus ride from Lima to Cusco takes up to 21 hours and costs almost $55. PeruHop is another reliable bus company that caters to tourists rather than families or business travelers. It is a hop-on/hop-off service that takes passengers around the country for hundreds of dollars.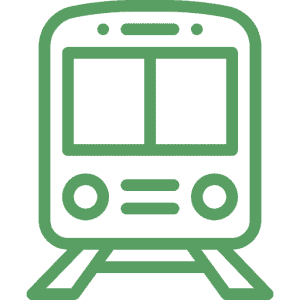 Similar to the rest of South America, the rail service is limited in Peru. The two main rail companies, PeruRail and IncaRail, run comfortable tourist trains between Ollantaytambo and Machu Picchu Pueblo. On IncaRail, the tickets start from $55, while PeruRail charges around $60. In addition, IncaRail runs between Cusco and Machu Picchu Pueblo, with tickets starting at $70.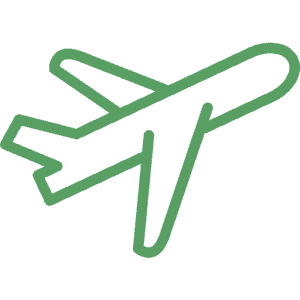 Peru has many international airports in major cities like Lima, Cusco, and Piura, and other airports that handle all domestic air traffic. Avianca, LATAM, and Star Peru are the most renowned domestic airlines. Flying within the country isn't the cheapest option, but it takes quite less time to reach the destination. Typically, a flight from Lima to Cusco takes almost an hour and costs up to $35. From Lima to Arequipa, the flight charges are around $75.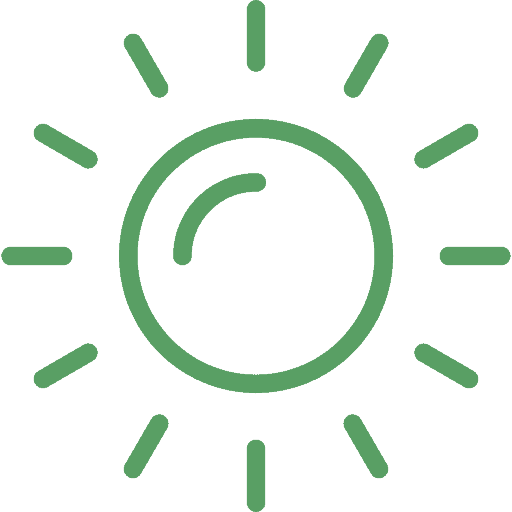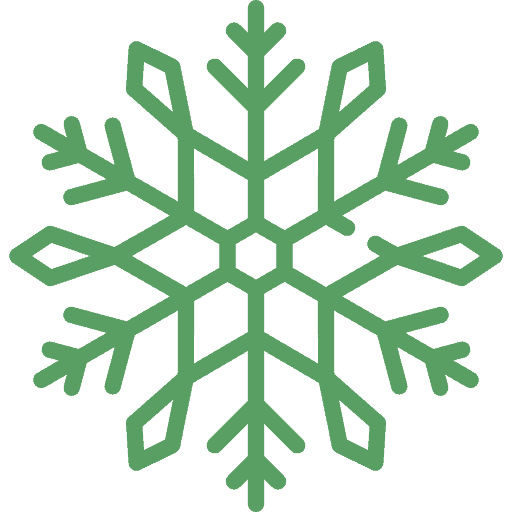 The weather greatly determines the best time to visit Peru. In a nutshell, Peru experiences two distinct seasons: wet and dry. This country's high season for travel coincides with the driest months, from May through October, with the greatest number of tourists in July and August. During this season, the days are clear and sunny, with chilly cold nights in the highlands. This is also the best time to visit the Amazon basin and go trekking in the mountains. May and September are also great months to visit for those who prefer less crowd. The rainy season runs between November to April and isn't the best time to visit this destination. However, traveling during this period offers the advantage of fewer visitors and reduced rates for flights and accommodation.
Common Questions About Peru
How To Stay Safe and Aware of Scams
Peru is quite a safe destination to backpack and travel around. However, Peru does need tourists to be a bit more vigilant than many other places. Here are a few significant tips that should help travelers understand the risks and make sure their trip to Peru is safer and more enjoyable.
1.

Don't drink tap water
When in Peru, don't drink tap water since it doesn't meet the WHO standards for clean drinking water. Also, avoid ordering drinks with ice cubes, especially from street vendors. The safest bet is to boil your water or get bottled water. You can also carry reusable water bottles with a filter.
2.

Watch out for pickpockets
Travelers usually have to deal with petty theft and pickpocketing in Peru. So, don't take your valuables with you everywhere, avoid walking alone at night, and use ATMs only in crowded areas.
3.

Credit card and money crime
Credit card fraud is quite common in Peru, so always keep your card in sight while making purchases and take notice of suspicious transactions in your bank account then and later. ATM fraud is also widespread here, so avoid withdrawing money at night or from less-crowded areas.
4.

Avoid drug activities
Though Peru produces a lot of cocaine, it is not advised to buy drugs here. If the authorities even suspect travelers of using drugs, they can be detained for up to weeks. The purchase of drugs supports organized crime in Peru, so focus on sightseeing and avoid the drugs.
5.

Be cautious with transport
Crooked taxi drivers know many tricks to swindle travelers. It is common for them to overcharge tourists by claiming the taxi meter is down or simply having no change for large notes. So, it is advised to book transport directly from airports, through hotel staff, or use a secure booking app. Also, agree on a fixed price before setting off, and don't use large denomination notes.
6.

Mugging
Many areas in Cusco, Lima, and Arequipa are notorious for mugging, where lone travelers are put in a chokehold from behind and relieved of their belongings while unconscious. So, it is best to take a taxi and travel in a group.
7.

Learn some Spanish
Speaking some basic Spanish can be of great use in many situations, especially if you are in trouble. This will help in comprehending many safety concerns in Peru. Various online apps are available which teach basic to expert level Spanish.
8.

Travel insurance
The most important tip to stay safe is to purchase good travel insurance. Travel insurance can provide cover for accidental loss, damage, or theft. Moreover, it may cover cancellations or travel delays.
Figuring out what to pack for a vacation in Peru can be a struggle. Here is the packing list that contains all recommended items and travel gear to take on your trip to Peru.
Did I Miss Something? Let Me Know In The Comments!