Cambodia Travel Guide For Backpackers & Digital Nomads
A small Southeast Asian country with a long history, Cambodia is one of the most exotic travel locations in the world. Popularly known for its archaeological ruins, postcard-perfect islands, and rich heritage, Cambodia has a bit of everything for everyone. Cambodia offers an incredible range of scenic attractions as well as activities to bewitch travelers from uncovering sacred architectural feats to indulging in water-sports and venturing on an unstoppable shopping spree to getting welcomed by smiling faces.
This Cambodia travel guide can help you plan your trip and have a promising adventure during your time in the Kingdom of Wonder.
Cambodia Visa Requirements
Does Cambodia Offer A Digital Nomad Visa? 
There is no specific visa program for digital nomads in Cambodia. The nation does provide a variety of visas, though, that digital nomads can use to stay and work in Cambodia for an extended period of time. As always, check with the Cambodian embassy as visa rules and regulations are subject to change at any time. To apply for a Cambodia e-Visa, just complete a few short forms online. At the end, you'll receive an e-Visa. You'll also need to submit some personal information and the roughly $40 visa fee.
Read more here: https://www.evisa.gov.kh/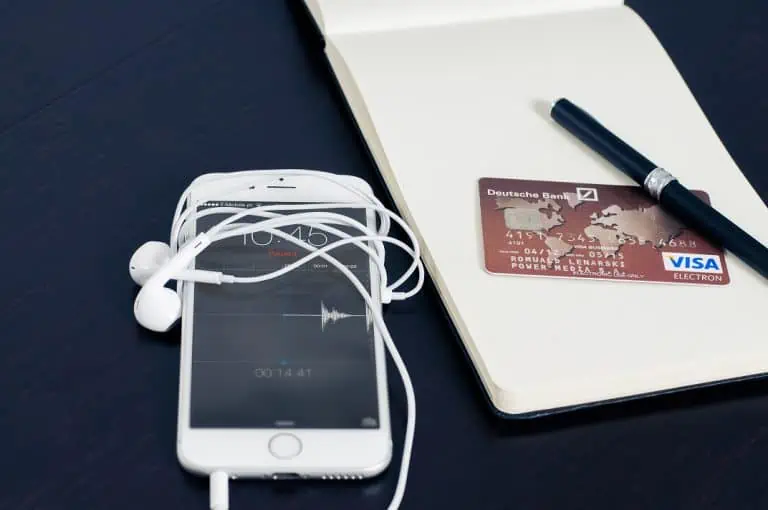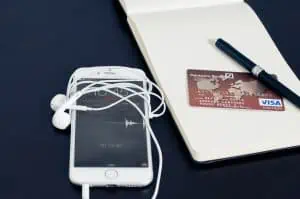 Did you know that you can apply for a Cambodia Digital Nomad Visa, which enables remote workers to work and travel in the country? How to apply and requirements.
Read More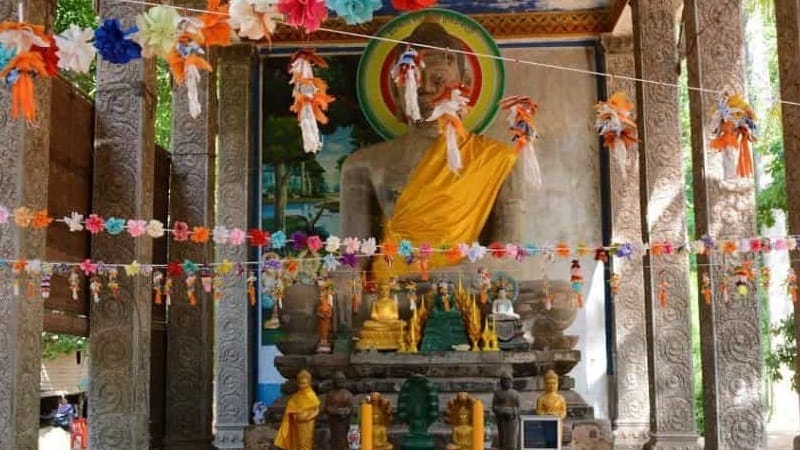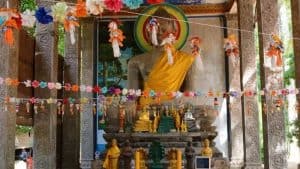 Top 5 Things to See and Do in Cambodia
Other Things to See and Do in Cambodia
1.

Kampong Cham
In this 3rd largest city in Cambodia, you can experience the melting pot of religious centers and food, meander the wide boulevards filled with crumbling colonial-era buildings, lose yourself in the Mountain Pros and Mountain Srey, cross world's longest bamboo bridge, or catch a picturesque sunset from French lookout tower.
2.

Kampot
Kampot is a tranquil capital of Kampot Province and 10th most populous city in Cambodia, famous for its pepper plantations and salt fields. Naturally gorgeous and simply enchanting, Kampot is a wonderful place where you can explore the Kampot Museum, enjoy scenic drives over red dirt roads, and even go on the kiteboarding excursion.
3.

Kratie
Kratie is a tiny riverside town in Northeastern Cambodia which is dominated by the central marketplace having French-era architecture in the surroundings. It is the most popular place in the country to see the Irrawaddy dolphins living in the Mekong River.
4.

Koh Rong
Sits on the Gulf of Thailand, Koh Rong is the most gorgeous and 2nd biggest island in Cambodia. The entire coastline of this tiny island is covered with white-sand beaches facing azure seas and beach side bungalows and shacks. Go for snorkeling or diving, gaze at the phosphorescent water filled with glowing planktons, or clink cocktails in a beach hut bar.
5.

Banlung
Banlung, one of Cambodian's most off-beaten track locations, is a heavily forested capital of Ratanakiri Province in Eastern Cambodia. Apart from its wildlife and nature, Banlung is famous for housing beautiful waterfalls, volcanic lake, minority villages, various restaurants, and a night club allowing you to have fun from the morning till late at night.
6.

Kampong Thom
Capital of Cambodia's 2nd largest province, Kampong Thom is a picturesque town that attracts scores of tourists to explore its exotic lakes, forests, rivers, and several ancient temples. It houses several major Angkorian structures in the area, including Prasat Andet temples and Sambor temple.
7.

Kep
Kep is a lovely but tiny coastal town in Cambodia which boasts a long and impressive history. Offering a huge selection of peaceful beaches, boutique hotels, tasty and fresh seafood, Kep is a nice place to have the best of both worlds.
8.

Koh Rong Samloem
Lies just off the coast of Sihanoukville, Koh Rong Samloem is a stunning island that is known for its breathtaking scenery – gorgeous white sand beaches, clean ocean waters, and the tropical forest wilderness. The place houses many spectacular tourist locations including Saracen Bay, M'Pai Bai village, Sunset Beach, Lazy Beach and many more.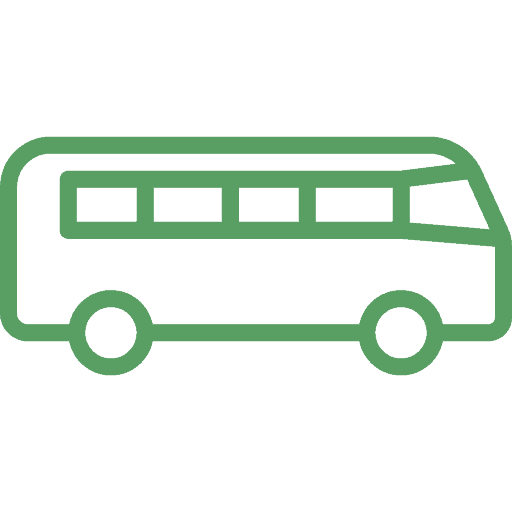 You can explore the country using its local transportation which is very cheap, costing only a few dollars. Tuk-tuks can be seen on every other corner in the big cities still, you should negotiate in advance before hopping on (usually not more than $5 for a good distance). Alternatively, you can think of renting a car which will cost you $20 and mostly arranged by the hostels you are staying in. Now, bus transport has improved in the main cities of Cambodia which costs between $10-$20  per person from one main location to another.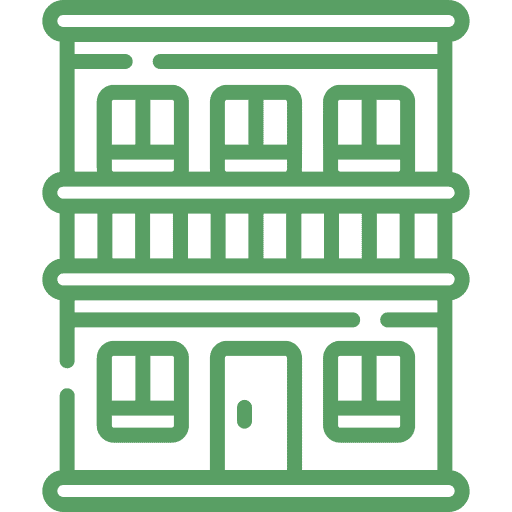 Accommodation – In Cambodia, dorm rooms usually start at around $4 per night. The hostels and hotels generally charge between $5-$10 for a one-night stay, depending on where you are staying in the country. You cannot imagine a stay in a hostel without the facility of free Wi-Fi. There, you can get pleasant guesthouse rooms for $15-$20 with TV, AC, and other basic amenities.
It will not cost you more than $30 per night in Cambodia, trust me! Mad Monkey Hostel is available in various parts of the country, pricing around $20 for a night stay. For shared accommodations, expect to pay around $8 per night.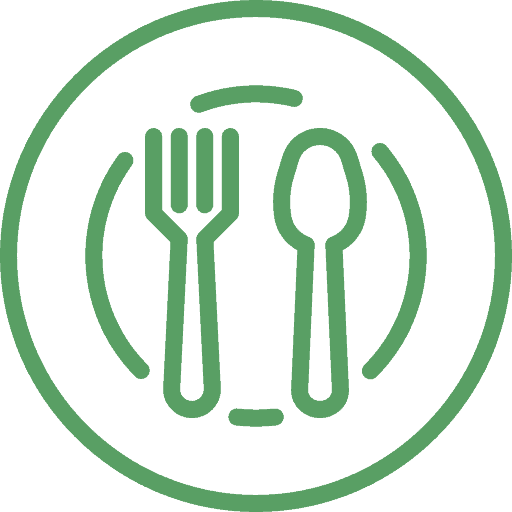 You can eat expensive and cheap food in Cambodia, depending upon your budget. Cambodian local cuisine is delicious like other Southeast Asian countries, but cheap as well. Local street vendors sell traditional snacks and other food items for around $1-$2 The normal restaurants offering Western cuisine charge up to $15 per person for a meal. If you want to splurge, you can have a meal in a restaurant ranging from $15-$25 per person. Try these local dishes which will give you a drool-worthy experience: lap Khmer, lok lak, Khmer red curry, and fish amok.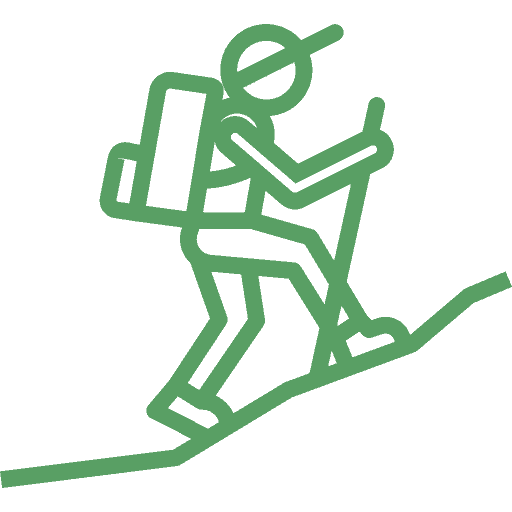 If you plan to visit Angkor Wat, you should factor in the cost which is charged on the entrance $40/day. Obviously, the cost to travel there should also be counted. The other tours and activities including hiking or the entrance fee range between $10-$20 depending on the popularity and duration of that particular activity.
Cost Of Living In Cambodia
Due to its low cost of living, Cambodia is a desirable location for digital nomads. A one-bedroom apartment in Phnom Penh may cost between $200 and $600 per month, and meals may cost between $2 and $15. The cost of utilities, internet, and transportation can range from $30 to $50 per month.
How much does it cost to travel around Cambodia? This section details the suggested daily budget in Cambodia 2020:
| Travel Style | Accommodation (per night) | Food (3 Meals) | Transportation | Activities (Per activity) | Daily Cost |
| --- | --- | --- | --- | --- | --- |
| | | | | | |
| | | | | | |
| | | | | | |
Cambodia is one of Southeast Asia's cheapest countries, so you won't have to worry much but below are a few tips on how to save extra money in Cambodia:
1.

Visit during the off-season
If you visit Cambodia during the off-season, it is quite possible that you can save your money for accommodation and shopping. Plan your trip somewhere between May to October to avail some discount.
2.

Avoid advance booking
It is not right to book your activities in advance before you get to the destination. Once you reach, you'll be able to negotiate a lower price and get the services at much cheaper rates.
3.

Pack your water bottle
Since you can't drink the tap water in Cambodia, a water bottle with a purifier is needed. Save money on buying several bottles and get the bottle which can purify water for you – my preferred choice is LifeStraw.
4. Bargain hard
Nothing is available there at face value. Bargain with the sellers and save as much money as you can. You can also negotiate for your tuk-tuk rides which will save a fair share of the money.
5.

Travel in a group
It goes for the booking of tours. The bigger the group, the better negotiation and bargaining can be done.
6.

Eat Local
Eating at some tourist-centric restaurant instead of sampling the local cuisine will quickly eat away all your money. Cambodia serves seriously cheap and delicious local food which can be picked up from the street stalls.
Best Cities In Cambodia For Digital Nomads
Phnom Penh 
One of the best cities in Cambodia for digital nomads because it is the country's capital. It's one of Cambodia's most lovely cities. You can visit many stunning temples and active markets there as a digital nomad. Additionally, they are reasonably priced and serve delicious local cuisine.

Siem Reap

.
Consider becoming a digital nomad in Siem Reap if you like to travel and discover new cultures. In this region, there are many other enjoyable activities besides visiting Angkor Wat. The war museums and the center of Siem Reap's nightlife are both worthwhile stops. 
Sihanoukville
Work in this lovely beach city in southeast Cambodia while taking in the tranquil coastal vibes. There are many lovely beaches there where you can engage in different water sports. 
Battambang
The second-largest city in Cambodia, is situated in the northwest of the country. Battambang city is known for its beautiful old buildings and well-preserved monuments from when it was under French rule. It also has a lower cost of living than most other cities in Cambodia. Battambang is relatively low-key and also offers a pleasant atmosphere.
Kampong Cham
One of the great Kampong Cham attractions was the bamboo Koh Pen bridge, which connected the mainland to a small lake island. Wat Moha Leap is another place to unwind after work and enjoy scenic views.
If you are looking for affordable accommodation options or chasing something that is a little bit more of a luxury, Cambodia has it all! Here are some of my recommended places:
Nomad Coworking And Working Spots
You cant be a digital nomad without wifi. So below are some spots where one can work comfortably. Dont forget to check my nomad lunch break section for places you can still visit and/or work from during lunch. #nomadworkspace
Metz Camp Co-working space: Address
Balancing work and exploring can be tough, here are some activities or places you can visit during a lunch hour. You will see the words hotspot, wifi, or break which indicates what you can use to work there, or if you cant and its time for a work break. #nomadlunchbreak
Wifi And Internet In Cambodia
In recent years, there has been a steady improvement in internet and wifi accessibility throughout Cambodia, especially in the major cities like Phnom Penh and Siem Reap. Free wifi is now available in many hotels, cafes, and restaurants, and there are many internet service providers operating nationwide. In some instances, it still needs to be quicker and more dependable.
If you are planning to visit Cambodia, you need to learn about the following different modes of transportation available which can be used by tourists to get around in Cambodia: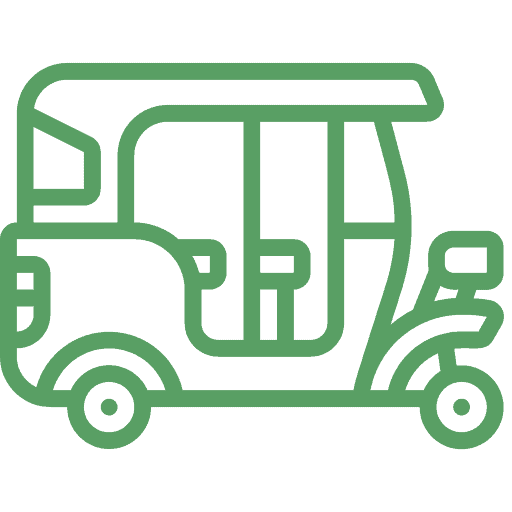 Tuk Tuk is a canopied trailer hooked to the back of a motorcycle with oh-so-natural air conditioning (open seating) found in Siem Reap, Phnom Penh, and other major destinations. It is a good way to travel in and around the towns, charging around $5 per kilometer.


Taxis are easier to get in Siem Reap, but in other cities and towns, it is difficult to find. Hotels and travel agents arrange taxis for sightseeing in and around towns if asked for.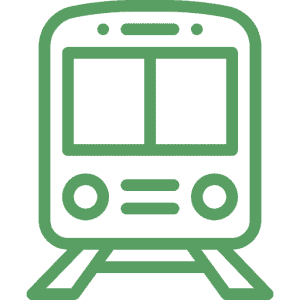 Lately, the Cambodian Government has introduced a passenger train from Phnom Penh to Sihanoukville. The trains have the latest design and serve as a good alternative to buses.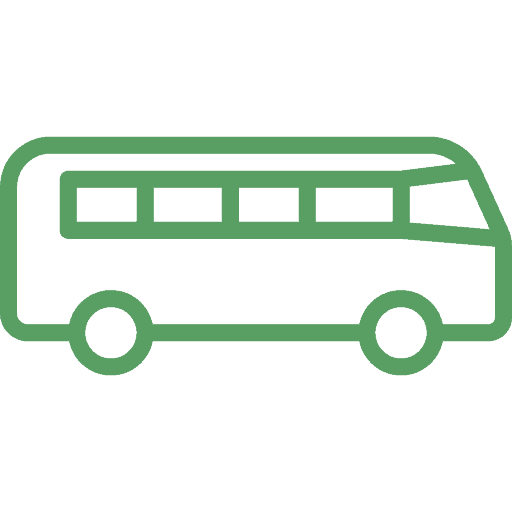 The cheapest way to get around Cambodia is by bus. As the road' conditions are improving day by day in Cambodia, the use of buses has become much more common. With several buses moving around most of the regions, Phnom Penh, Siem Reap, and Sihanoukville have become the major hubs where the bus service usually starts at $10 and can go as high as $35.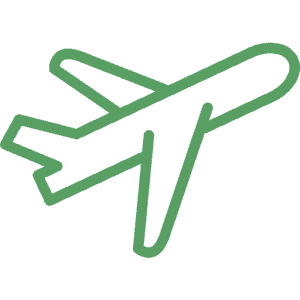 For comfortable and faster transport between major Cambodian cities, there is no better option than flying. Many flights every day link the three commercial airports of the country.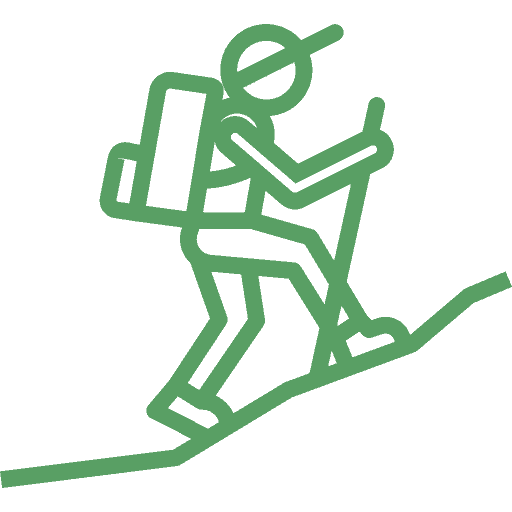 People in Cambodia uses boats commonly for transportation, especially those living on the water. Some ferries are used to cross major rivers which offer beautiful views along the way.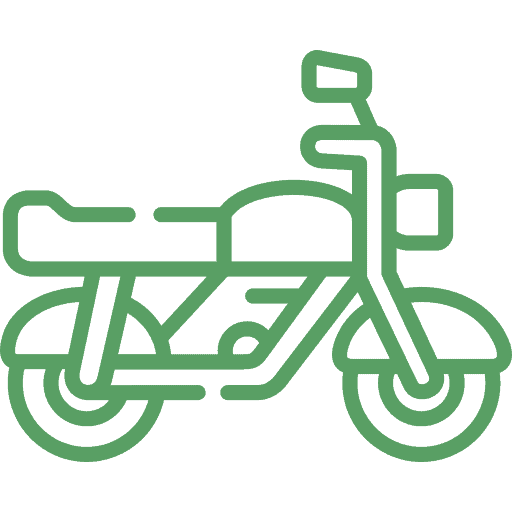 Motodup are small motorcycle taxi which is a common mode of transportation used in Phnom Penh, Siem Reap, Angkor Wat, and other Cambodian cities and downs. Charging $1 or more per ride, it is a cheaper alternative to tuk-tuks and is ideal for short journeys within the city. But it is advised to negotiate and agree to a fixed fare before the ride starts.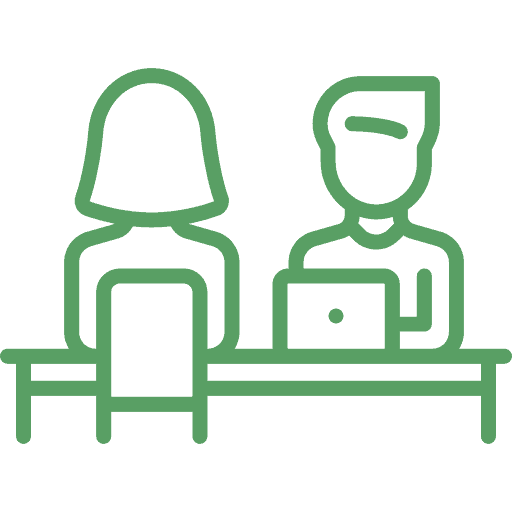 https://12go.asia/en : This link will get you buses, trains, taxis, ferries and flights for most major routes in Asia.
When To Visit Cambodia: Weather & Seasons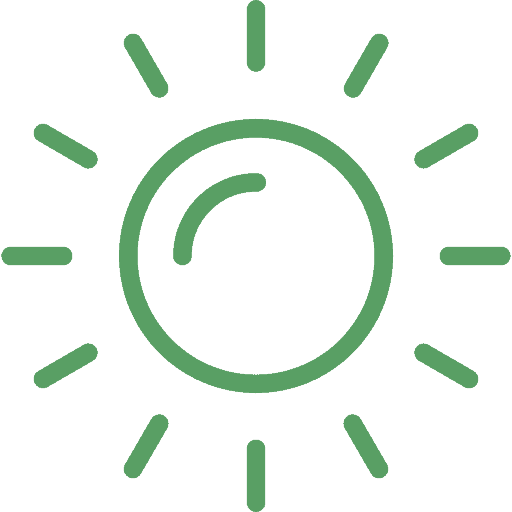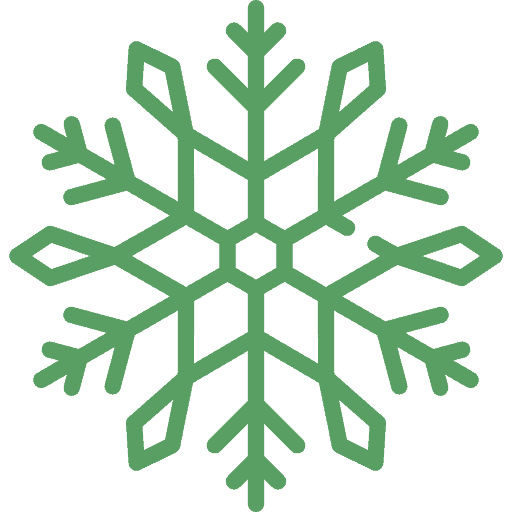 Cambodia has two distinct weather seasons: dry and wet The months of November to February are majorly considered as the best time to visit Cambodia. It is the peak time for tourism as the weather becomes cool and mild enough to explore the monuments. And an excellent time to visit the coast is during the hot season (March-May). However, if you wish to avoid the crowds and visit when prices are considerably lower, the best time to go to Cambodia is from June to early October. The wet season starts from June-October which is usually marked with a brief downpour in the afternoon but still has many hours of bright sunshine.
Pros And Cons Of Living As A Digital Nomad In Cambodia
Pros : 
The weather in Cambodia is usually the same throughout the year, just like the rest of Southeast Asia. The height and latitude of Cambodia are mostly uniform across the country. 
Most Cambodians Are Friendly 
Southeast Asians as a whole share the positive trait of being friendly, which is prevalent in Cambodia. They are always ready to answer all of your questions without hesitation 
Despite Cambodia having one of Asia's fastest growing economies, overall costs have remained low. In Cambodia, a digital nomad living alone could easily get by on $800 to $1,000 per month, making it the perfect location for them. 
Cons: 
In Cambodia, the internet connection is unreliable. You can purchase a mobile 3G/4G modem as part of a monthly plan from an internet service provider to address that issue. Mobility is a benefit of this, but it's crucial to investigate the best connectivity options in the area you want to stay in. 
Even though many people in Cambodia speak English, it can be challenging to communicate with the local government or businesses.
Underdeveloped Public Transport.
Cambodia still needs to build up its public transportation infrastructure, especially in the country. There are railroads and buses that connect major cities. These services, though, sometimes come and go and are unreliable. Although there are many taxis and tuk-tuks in urban areas, they can be expensive for lengthy trips.
Common Questions About Cambodia
Cambodia is generally thought to be safe for digital nomads because it has a low crime rate and friendly people. To stay safe, you still need to use common sense and take extra precautions, especially in crowded places or at night.
The historic Angkor Wat temple complex is just one of the well-known cultural landmarks in Cambodia. The Royal Palace in Phnom Penh, the National Museum of Cambodia, the memorials to the victims of the Killing Fields, and many more attractions are must-sees.
How To Stay Safe and Aware of Scams
Cambodia is a pretty safe destination for tourists, but like every other Southeast Asian country, it does have its share of petty crime. Find out how to stay safe in Cambodia with the following tips:
1.

Bag-snatching and pick-pocketing
When you are in crowded areas or traveling on a tuk-tuk, keep your bags and other valuables close to you.
2.

Valuables
As you would do in any other country where there is a risk of petty crime, it is recommended to keep your valuable things including passport, credit cards, cash, etc. under your belt wallet.
3.

Police Corruption
Another big issue in Cambodia is that the police force is under-paid and poorly trained. Police officers usually stop natives and foreigners under the pretext of traffic control and forcibly ask for bribes.
4.

Tuk-Tuk
Quite possibly, you meet a tuk-tuk driver who works for a particular hotel, etc. and he might take you to other places other than your destination and pressure you to spend money at these locations. If you suspect shady behavior of a driver, stop the ride and get out of it. Avoid driving with those who you think might have been watching you.
5.

Travel Insurance
No matter how much a place is safe, you still need to purchase travel insurance. Travel insurance can protect you against injury, illness, theft, and cancellations.
What things you should bring along when traveling to Cambodia? Here's the packing list that will help you to decide everything you need to bring to fully enjoy exploring the city: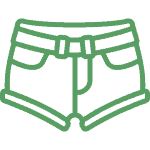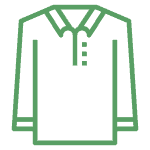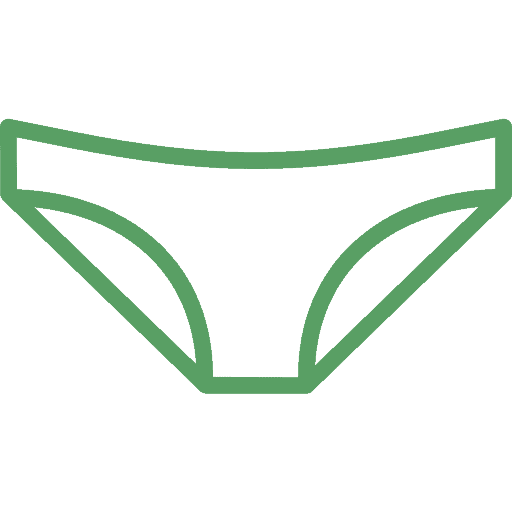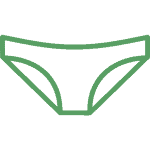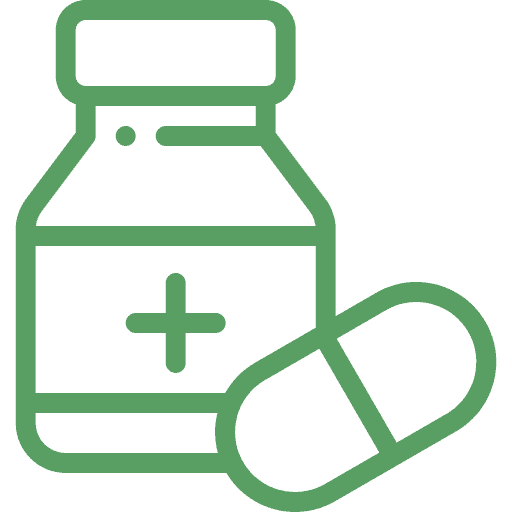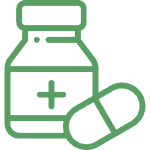 Medicine: Anti-diarrheal, antibiotics, malaria pills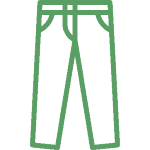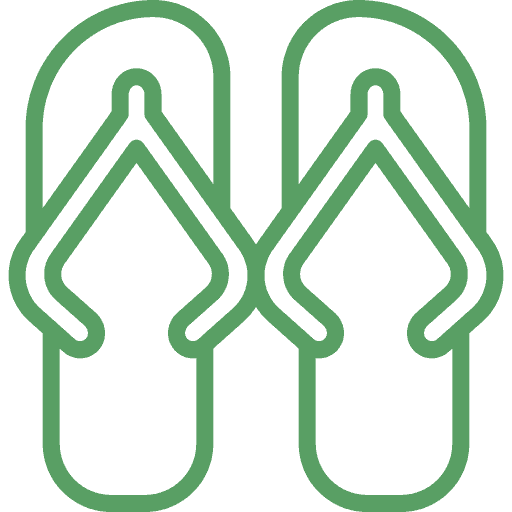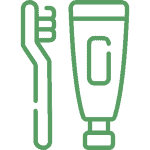 Toiletries: Shampoo, body wash, toothbrush, razor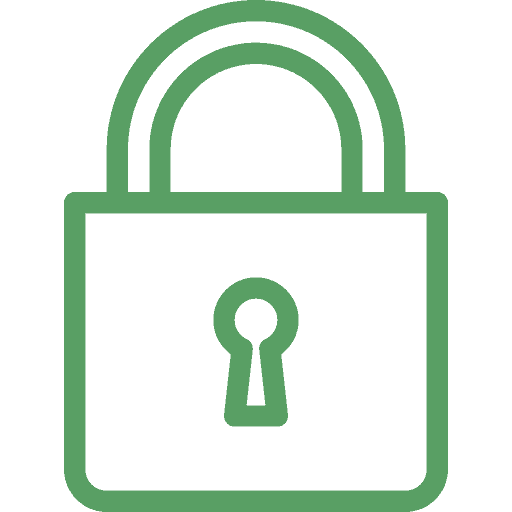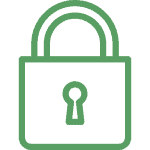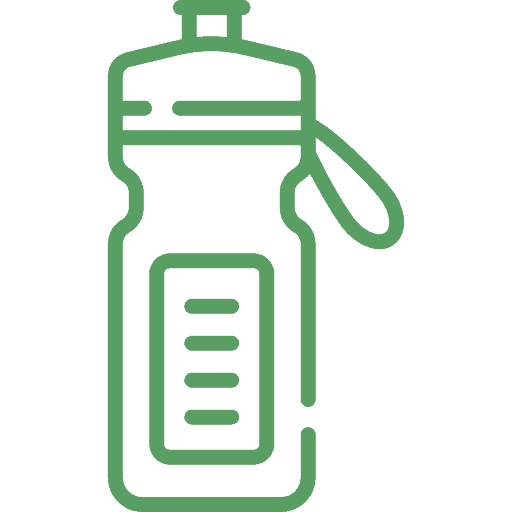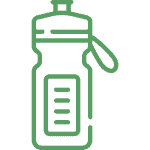 Reusable water bottle – to stay hydrated!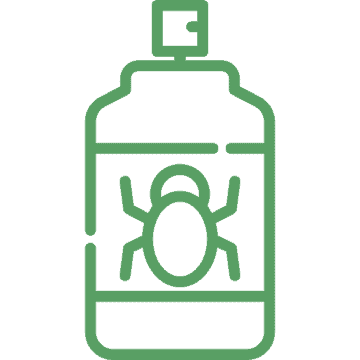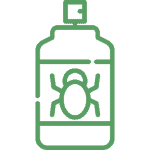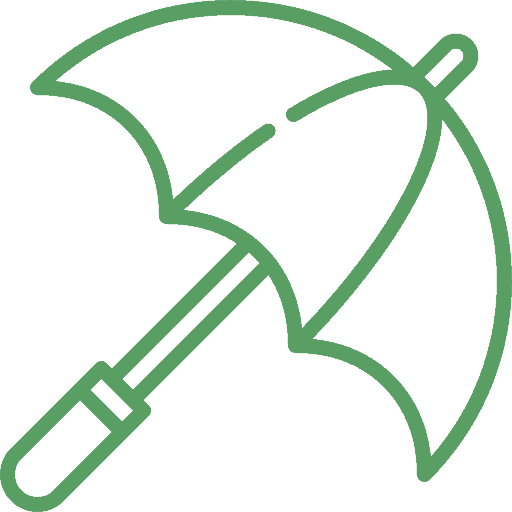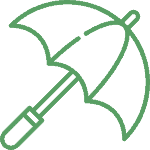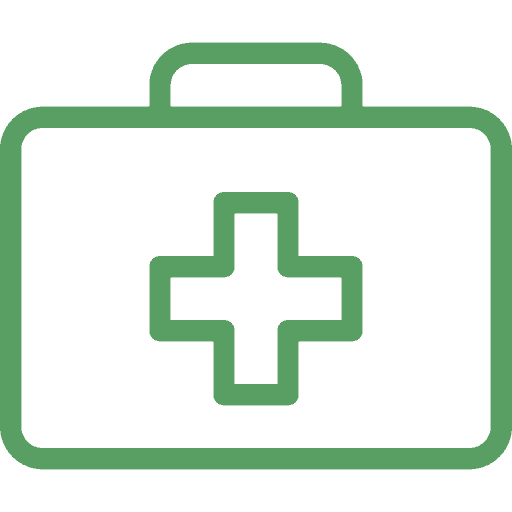 Did I Miss Something? Let Me Know In The Comments!
Final Thoughts: Is Cambodia Good For Digital Nomads?
If you love temples and the feel of being off the beaten path, Cambodia is a great country for you. The cities aren't as busy as Bangkok or Bali, but you can still find spots for working and exploring.