Living in Malaysia for digital nomads
The most exciting thing about being a digital nomad is exploring the world as you work. If your next destination is Asia, you'd definitely want to consider Malaysia's capital, Kuala Lumpur. 
If you've already decided to explore Malaysia but you're not sure which city to settle in, this guide should help you make your decision.   
You probably have multiple questions about KL, and that's normal for anyone moving into a new city. In this article, I'll guide you through your visa process, which sim card to get, where to stay, and where to work. Moreover, for your enjoyment, I'll take you through the best things to do in and outside of KL. 
Let's start with a little overview on KL.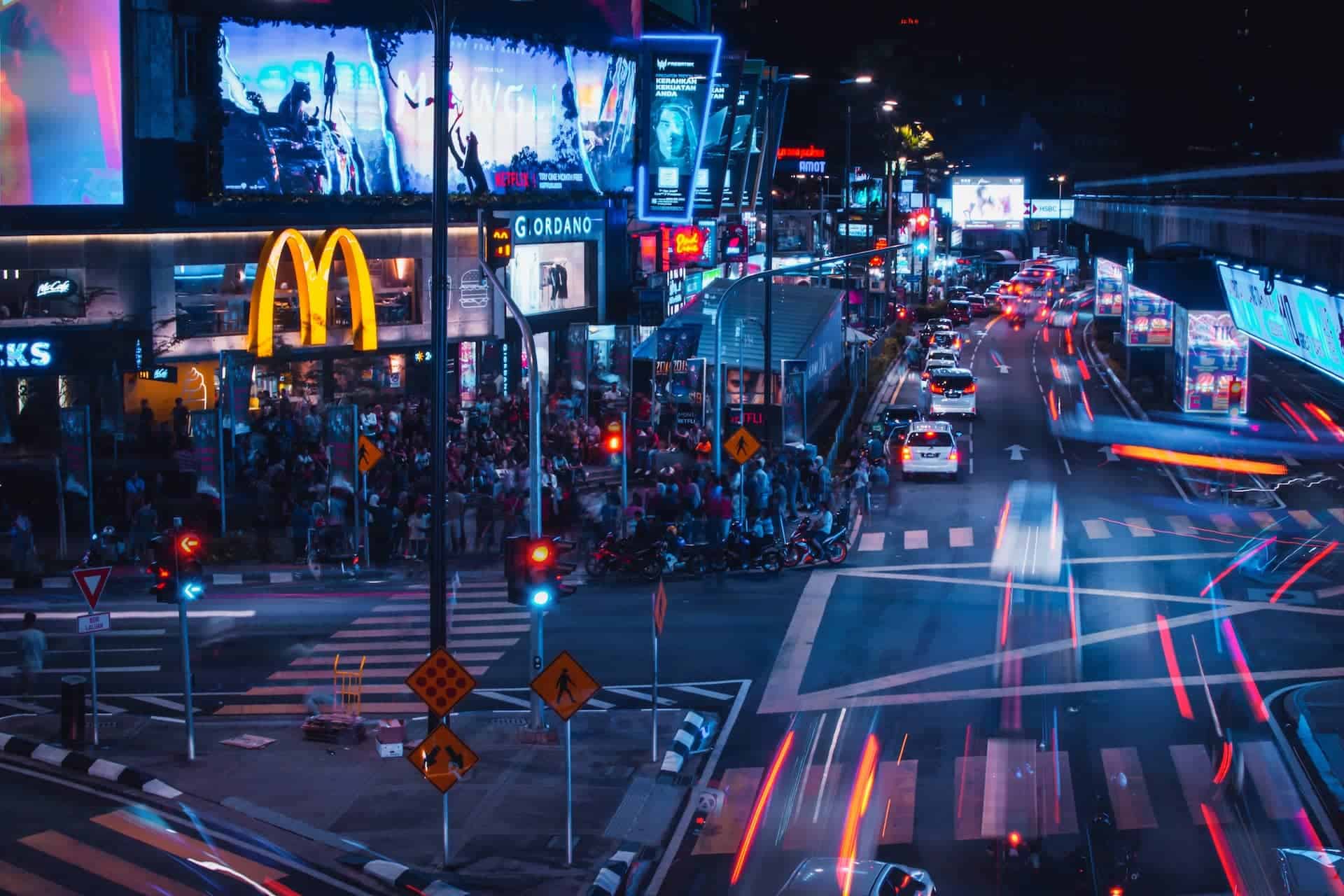 Malaysia has many hustling and bustling cities. However, the country's capital, Kuala Lumpur, should be a top pick for any digital nomad. Because of its diverse population, many call Kuala Lumpur (KL) the Asian melting pot. 
You'll find people of various ethnicities and religions here. It is common to find Pakistanis, Indians, Malaysians (obviously), Chinese, Western, Italian and French people in this city. The city is so diverse that you may even find a couple of people from your home country in KL. 
The city is hugely popular amongst remote workers and expats. The low cost of living, cultural diversity, and acceptability are just some of the many benefits of this beautiful city. 
English is commonly spoken here which makes it much easier for foreigners to navigate the country.
Connecting with other Digital Nomads
You're not the first digital nomad in KL and surely wouldn't be the last. Therefore, there is a Facebook group to help digital nomads across KL. 
I'd personally recommended that you join the Kuala Lumpur expat Facebook group. Many digital nomads turn to this group to get answers to some of their most frequently asked questions.
Through this group, you can connect with people like you. You can hear about their experiences and learn from their mistakes. You may find some roommates here as well!
Pros of Living in Kuala Lumpur, Malaysia
Here's a list of the best reasons why you should live in KL, specifically for a digital nomad.
As a digital nomad, one of your top priorities is a good Wi-Fi connection. In KL, you surely do not need to fret over that. In fact, not just in KL, but in most parts of the country, Wi-Fi won't be a problem for you.
KL has some of the fastest Wi-Fi connections in all of Southeast Asia.

The average

internet speed is 93 Mbps

, the average

upload speed is 54 Mbps

, and the average

download speed is 82 Mbps

. 

Living costs are pretty reasonable:

The average monthly cost for an individual is usually under $1000. This includes housing, food, transport, and Wi-Fi costs. 

You can find a decent one-bedroom

apartment

in the city for about

$500

.

Transport

costs would come out to be around

$70

.

Food costs

would be approximately

$100-$150

and an additional

$100 for leisure

. 

The train system is extensive. Hence, traveling within or short distances from the city is relatively easy. 

KL has multiple scenic towns and vacation spots within a 1-2 hour drive from the city. Therefore, perfect for day trips or weekend getaways.

Grand shopping malls and modernized architecture.
The busy day-to-day lifestyle will make sure you are never bored.
Like with all things in life, there are some downsides to living in KL. Nevertheless, don't worry because they're not that bad. here are some of the cons of living in this metropolitan city:
The weather is pretty humid and temperate. Therefore, you may not have the best time here if you prefer dry and colder climates. 

Compared to other cities and towns within Malaysia, Kl is more costly. Nonetheless, compared to other metropolitan cities across the world, Kl is still one of the cheaper ones.

The increasing population in KL does make it reasonably difficult to travel by car. Be prepared to get stuck in bad traffic if this is your preferred method of transport. In this situation, I would recommend taking the train or bus. 

While the city is generally quite affordable, imported goods have a heftier price tag. 

Alcohol can be pretty expensive here as well. I know this all too well.
Cons of Living in Kuala Lumpur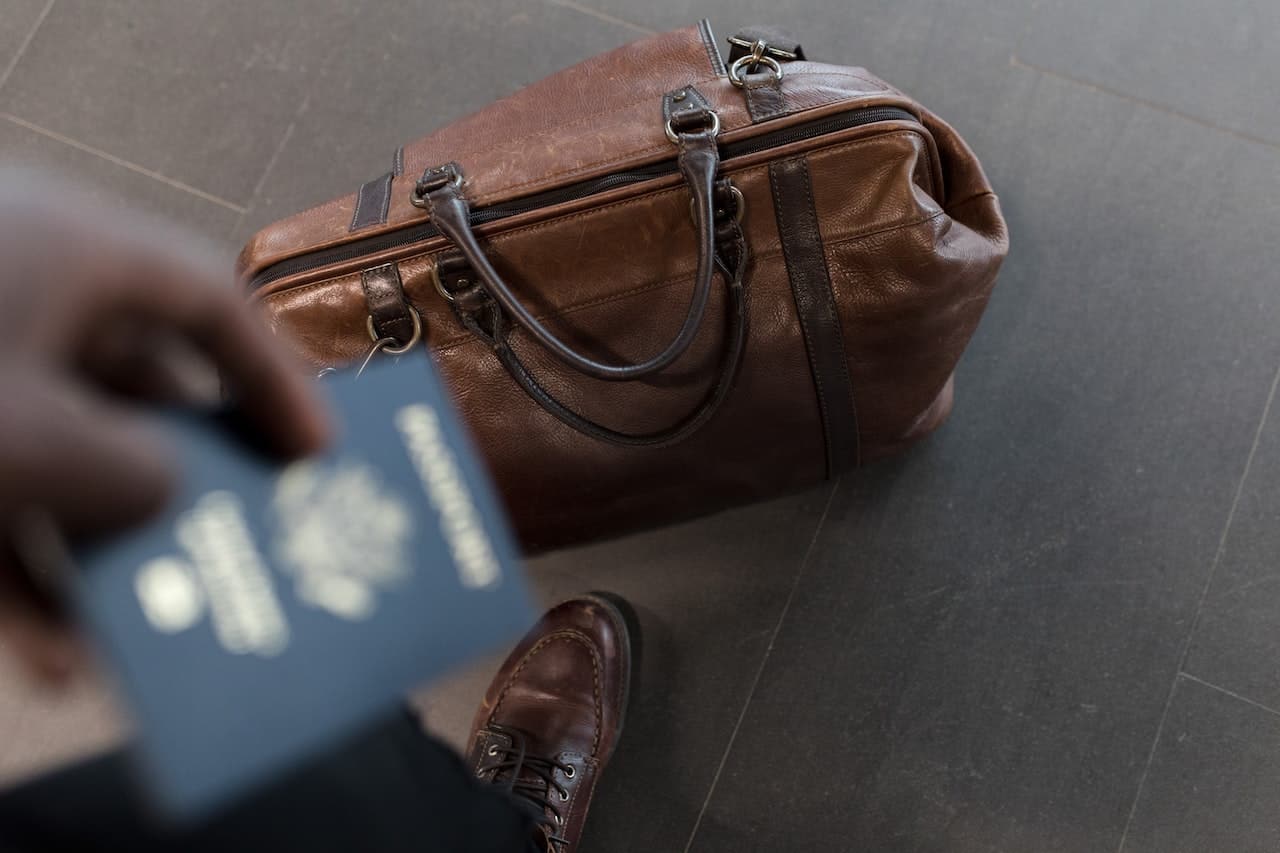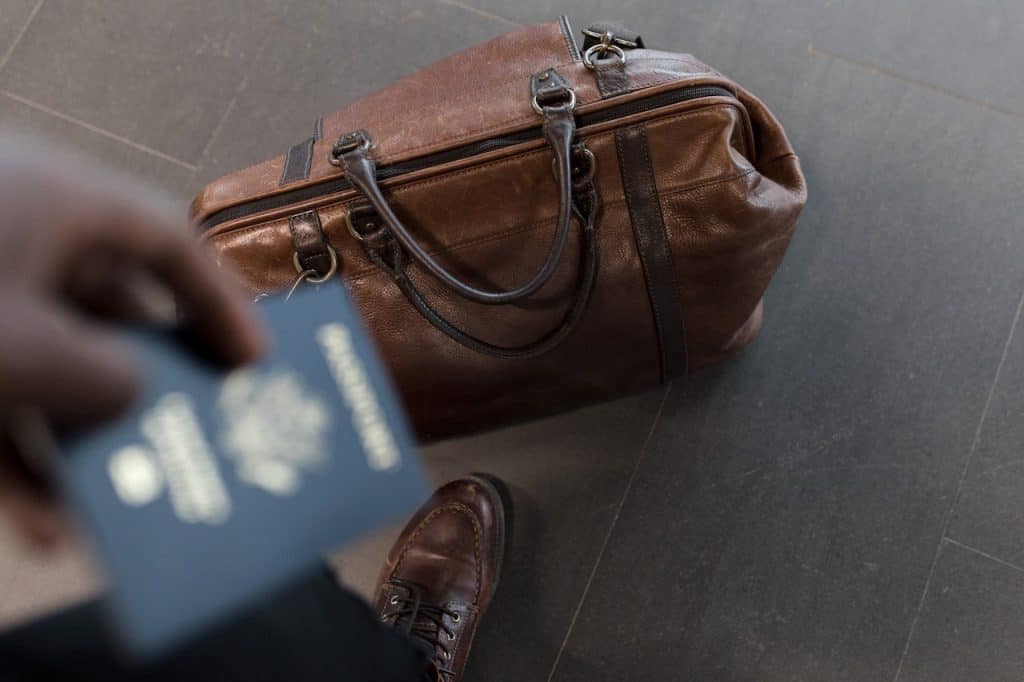 Digital nomads and even typical tourists should have proof that they can finance themselves during this trip. When booking your ticket, you should also consider booking a return ticket. This proves to the Malaysian government that you have plans to leave their country eventually.
There are generally two types of visas issued by the Malaysian government. 
The first one is the single entry visa. This visa allows the traveler to enter Malaysia once during their visit. Its validity is usually for three months.
The multiple entry visa allows travelers to enter the country numerous times. These visas are more commonly granted to those who travel to the government for business or work purposes. These visas have a validity of 3-12 months.
However, for most digital nomads, entering Malaysia is not a hassle. Malaysia allows residents of most countries to enter visa-free. Nonetheless, you must leave the country within 90 days. A visit extended beyond 90 days could likely lead to legal issues. 
For digital nomads who choose to extend their stay beyond 90 days, a "visa run" becomes essential. A visa run is when you leave the country, go to a nearby country (we recommend Thailand or Indonesia), and travel back to Malaysia for a new 90-day time period. This is a loophole discovered by most digital nomads, and it works.
Staying Connected Is Important. Get a Sim Card!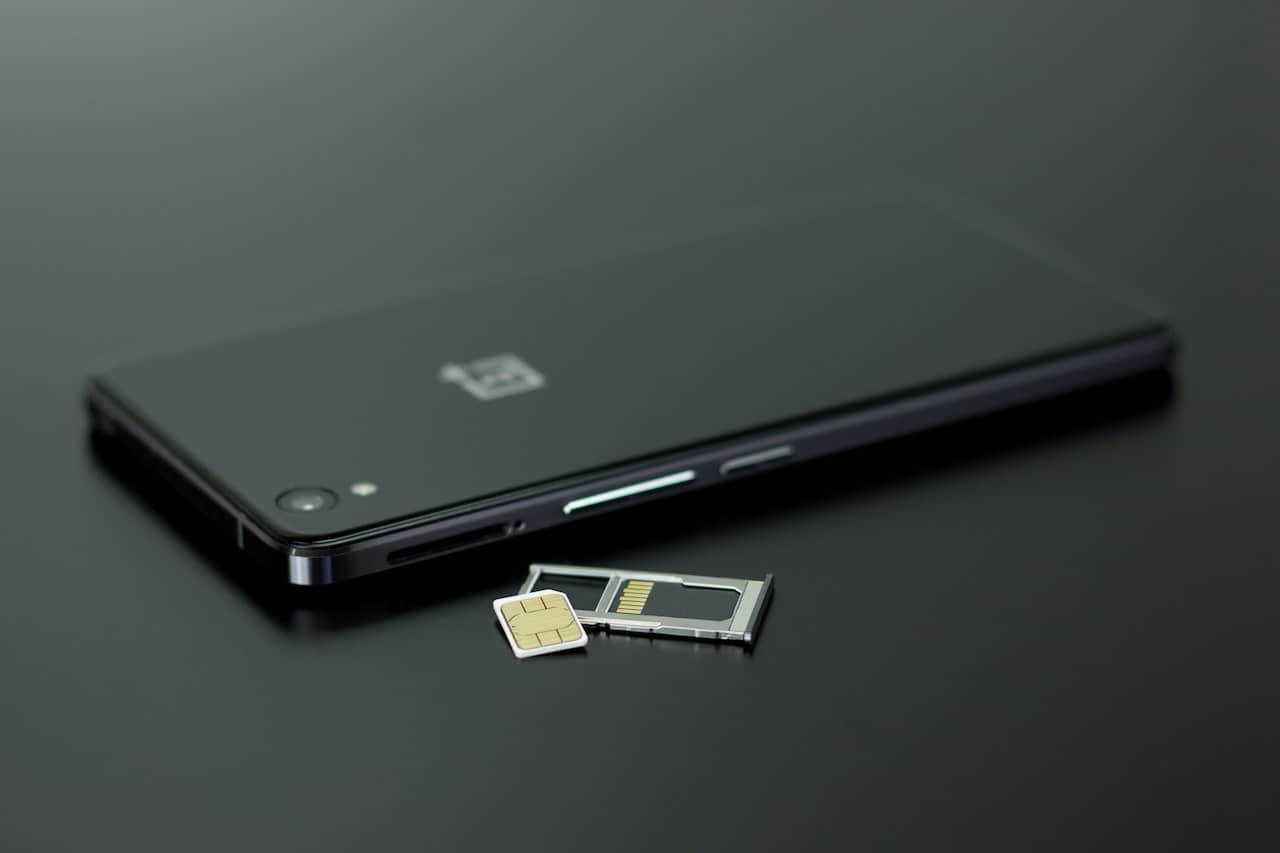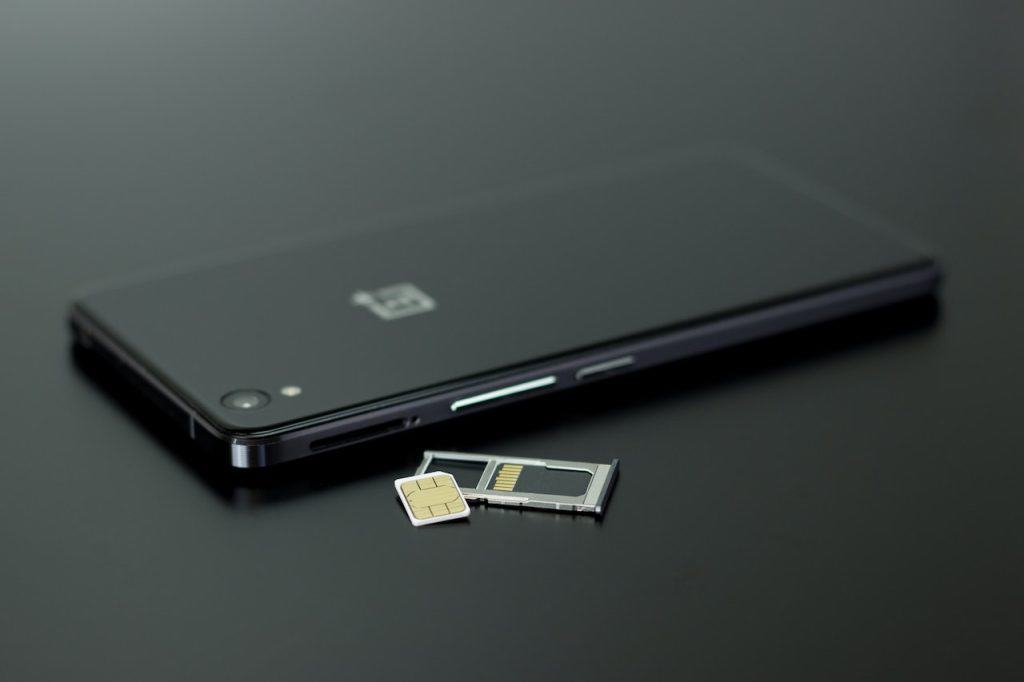 Note: SIM cards purchased at the airport and throughout the city cost practically the same. So , it's recommended that you get yours at the airport. 
A SIM card typically costs around 60-70 Ringgits. Doing so will allow you to easily book your taxis, connect you to your accommodation management, and order food. 
The best sim card to buy in Malaysia is a prepaid sim card. It's easy to buy, is reasonably cheap, and only takes a few minutes to set up. For about $10, you can get unlimited data for an entire month. Being a digital nomad, this is essential! 
The following sim card brands are pretty popular within the country:
Digi

Maxis/Hotlink

Celcom

Unifi/Bebas

U Mobile

Yes
5 Top Places to Stay in KL
Being the capital, Kuala Lumpur is a big city with lots of housing and accommodation options. For digital nomads, your preferred residence place depends on your personal preferences. 
The following areas are pretty popular amongst digital nomads and tourists:
1. Kuala Lumpur City Center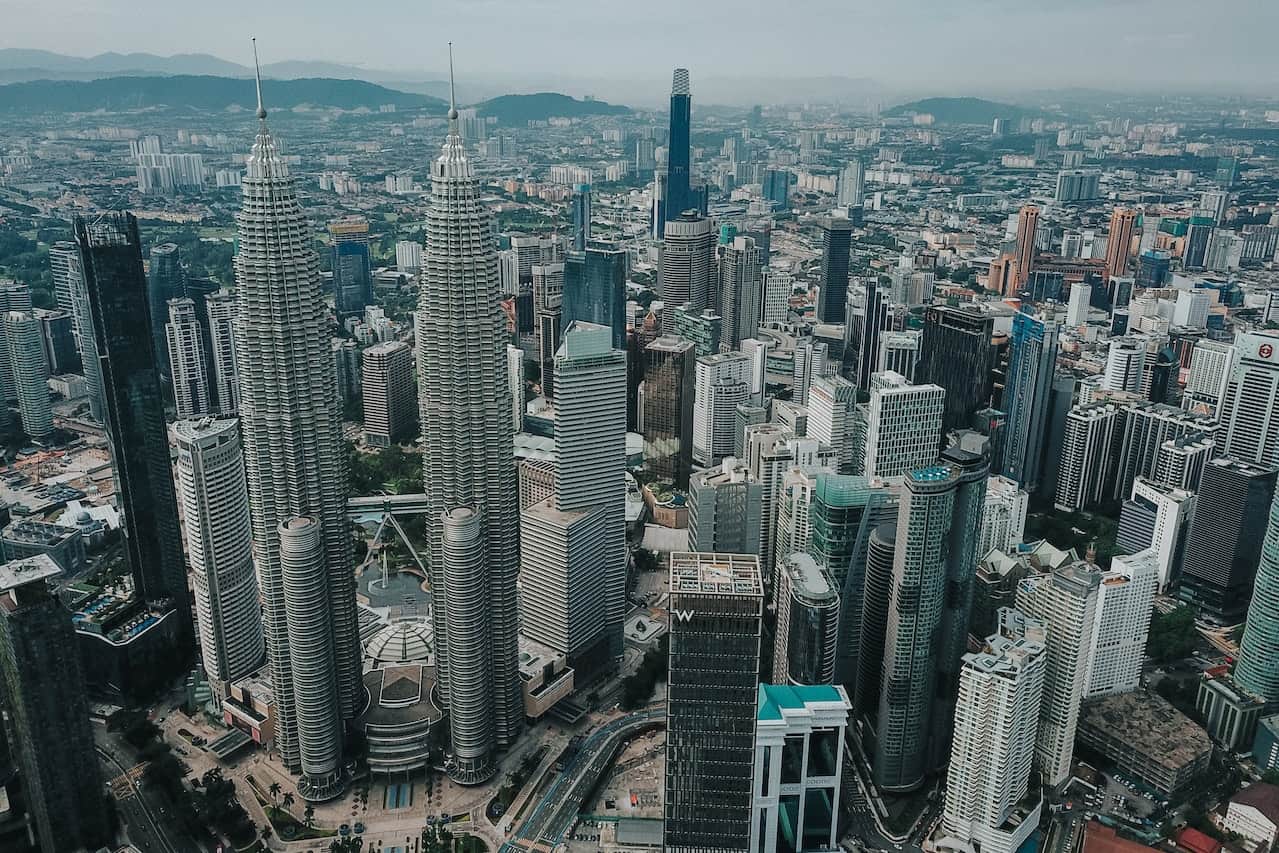 If you're the type of digital nomad that wants to be at the heart of the action, then the KLCC is the place for you. As the name suggests, the City Center marks the center of KL, where all the main shopping malls and restaurants are. Furthermore, the famous Petronas Twin Towers are also located in the KLCC. 
The most significant benefit of staying in KLCC is that almost everything is within walking distance or a short car ride away. The extensive train system allows you to go anywhere within the city (and even out of the town). 
While KLCC does have many benefits, it's essential to note that accommodation within KLCC would be comparatively more expensive. However, living in KLCC will save a decent amount on intercity travel expenses. Hence, there is not a very significant difference in the overall cost.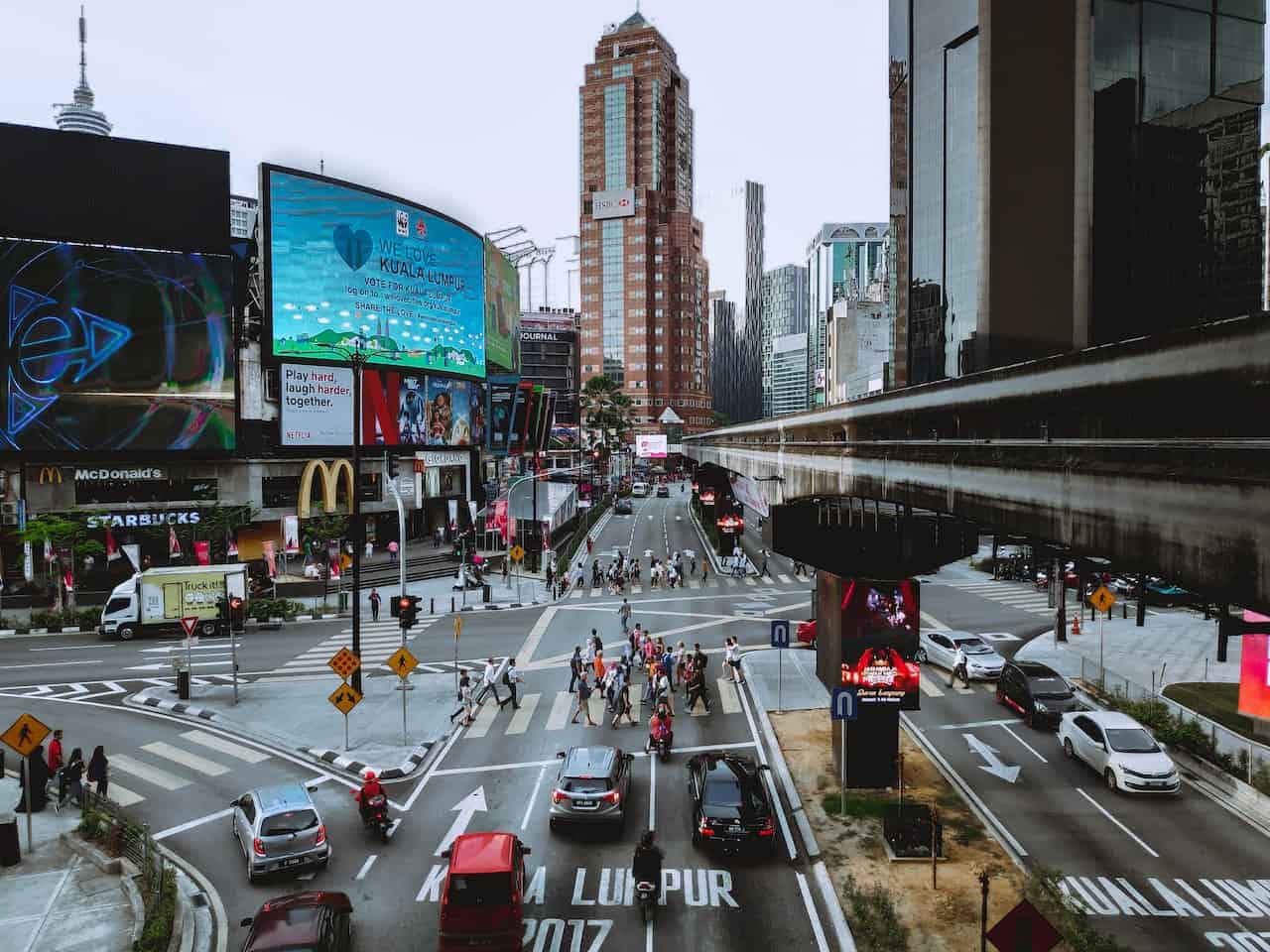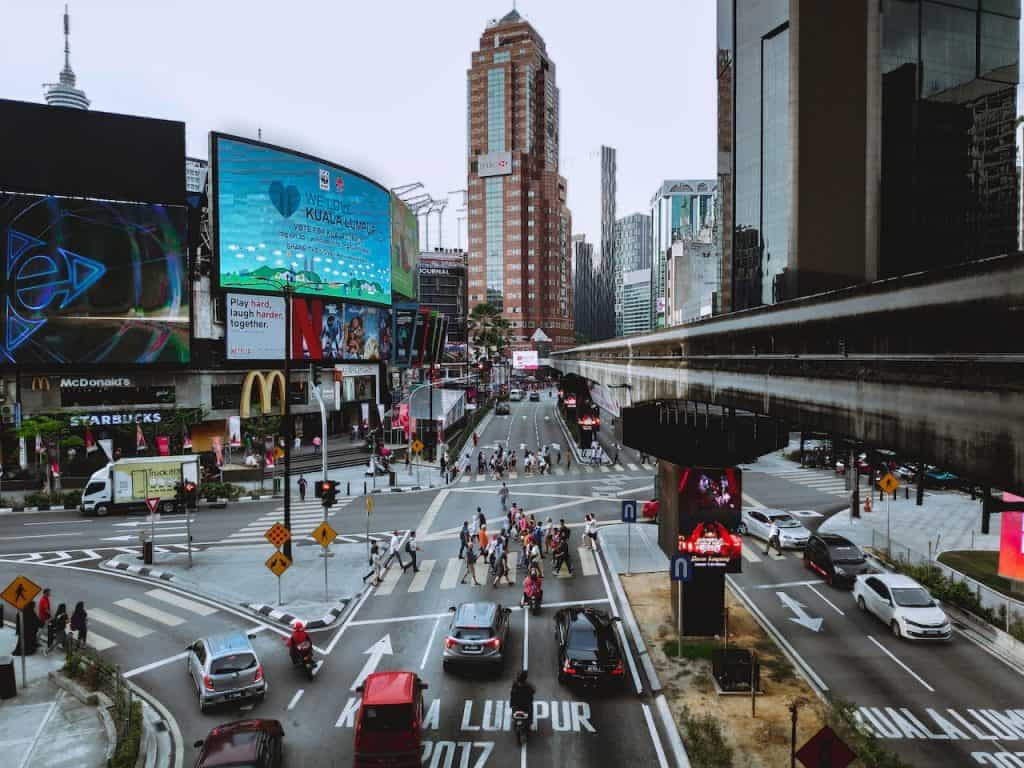 If you're more of a night owl, then Bukit Bintang should be on top of your list. Only a short distance from KLCC, this part of town has a much more active nightlife. I stayed at a hostel here called sunshine bedz, that I can't recommend enough, I met so many people and the vibe was always good.
During the day, the main street, Jalan Bukit Bintang, is full of tourists and shoppers who make their way to the malls. However, the best part about Bukit Bintang comes to life during the night. 
After a long day's work, digital nomads and even locals like to unwind at the many bars, clubs, and restaurants in this area. 
Note: Be a little mindful of your belongings as pickpocketing is said to be relatively common here even though I didn't experience it.
Apart from the exciting nightlife, residence in this area is comparatively cheaper (compared to KLCC).
Another place quite popular amongst digital nomads is Chinatown. Only a 7-minute taxi ride from KLCC, this part of town is full of rich Chinese culture and food. In fact, for a minute, you might even forget that you are in Malaysia.
Residence here is comparatively cheaper, so you would save some money. Furthermore, unlike Bukit Bintang, Chinatown has big grocery shops and affordable food options. I am sure we all love Chinese food.
While Bangsar is quite crowded, the area is popular amongst the international community. A short train from KLCC would take you directly to Bangsar. Therefore, traveling to the central city should not be a problem either. 
The area has affordable accommodation, good Wi-Fi connection, and many shopping malls.
This area feels less like Malaysia and more like a western country neighborhood. Mont Kiara is further out of the city but is full of expats who have long been living in Malaysia. 
You'll find these foreigners often out on early morning jogs or walking their dogs around the neighborhood. This modernized community has many high rise buildings and shopping malls. The highlight here is the cute street cafes.
Mont Kiara does come with a heftier price tag. Nevertheless, if you look hard enough, you may be able to find accommodation for as low as $300 per month.
Finding Accommodation in KL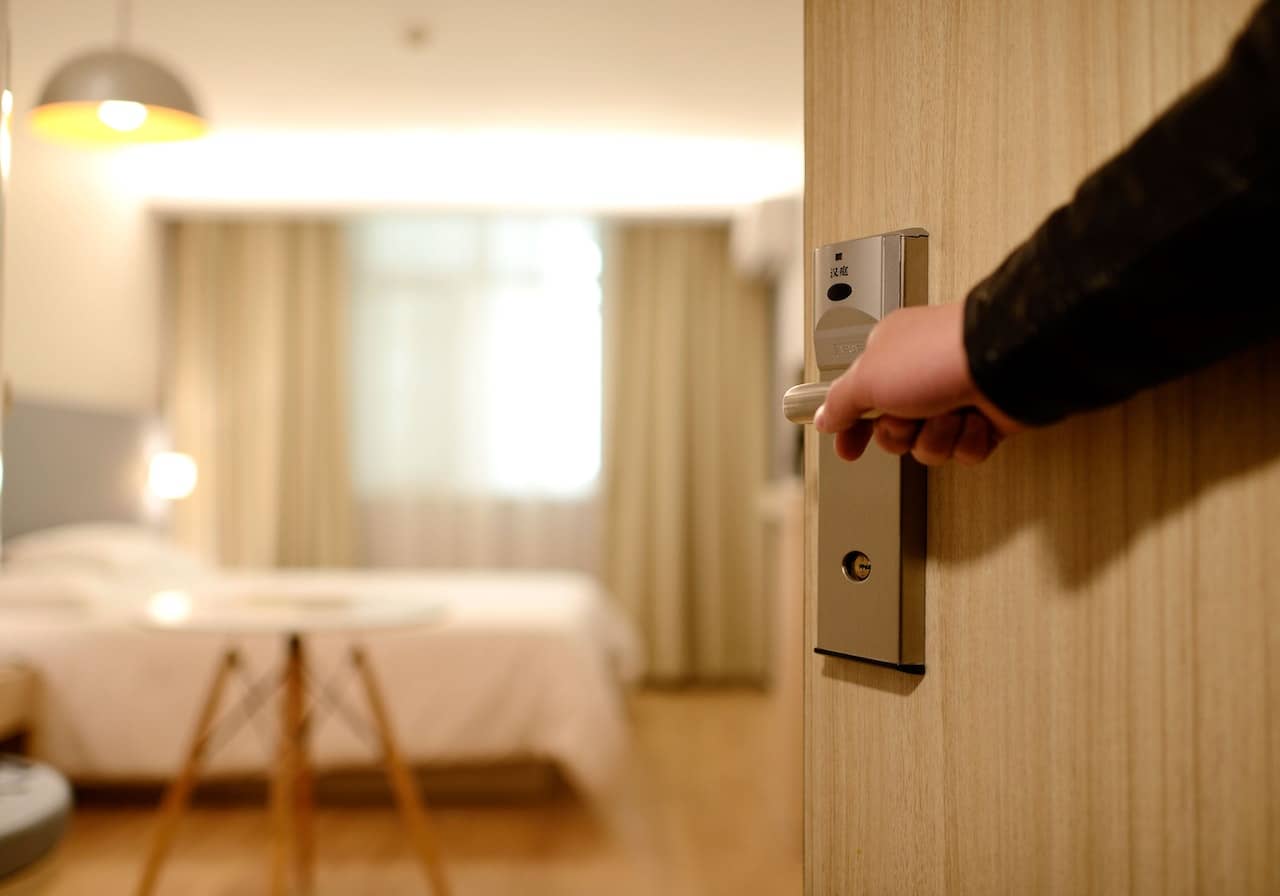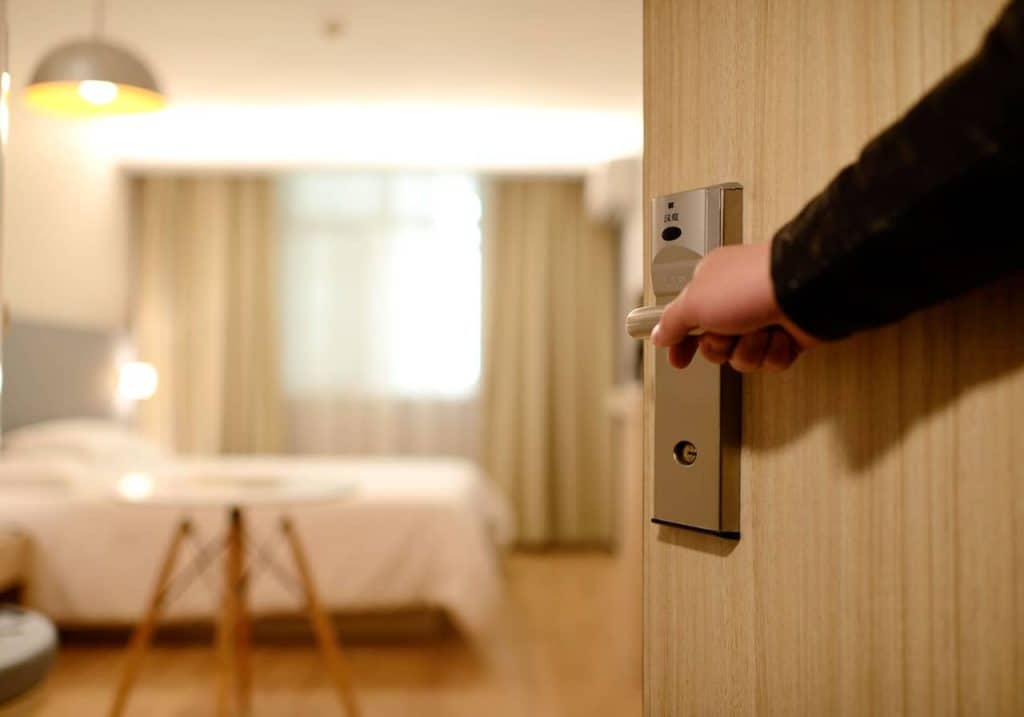 Once you decide what part of town you want to live in, you need to focus on finding accommodation.  
The following options may be the best fit for digital nomads:
Airbnbs
If you are traveling, renting an Airbnb is usually the first thing that comes to mind. Honestly, rightfully so. You would likely find a good deal on decent Airbnb accommodation during your time in KL. 
You can find a decent monthly place for anywhere between $350-$700. You might even find cheaper options if you dig deep enough.
Coliving Spaces
As a digital nomad, you spend a lot of your time independently. While that may be very freeing, it becomes crucial to interact with others like you at times. For this, I believe, coliving spaces are ideal. 
By opting for a coliving option, you would have an excellent opportunity to interact with people. You may just end up making some great friends as well. Moreover, you won't have to deal with the hassle of filling your place with furniture. 
If coliving is your vibe, then here are some of the best coliving places in KL:
Hostels and Dorms
While hostels and dorms may not be everyone's cup of tea, they're a reasonably popular option among tourists. For digital nomads on a strictly low budget, staying in a hostel or dorm would be a great option.
If you're young and fresh out of college, staying here would allow you to interact with others your age. Plus, you won't be alone here if you choose to survive on instant noodles. 
Finding a Place to Work: Coworking Spaces
As a digital nomad, finding a good place to work is essential. Coworking spaces provide the perfect opportunity to get productive while traveling. 
Most coworking spaces in KL are modern and equipped with all office essentials. Hence, you would not have to worry about printing or photocopying. Plus, the Wi-Fi is almost always super fast. Therefore, if you are a blogger or YouTuber, you can efficiently edit your content and post it online on time. 
Which coworking space you choose depends mainly on what part of town you are living in. Opting for one within a short distance from your residence is always better. Places like KLCC, Bukit Bintang, and Chinatown contain many coworking spaces within short distances. 
Here is a list of some highly rated coworking spaces in the city:
Found8, Coworking Space KL Sentral
Found8 gives its members access to its group of mentors, community engagement programs, and online events held by venture capitalists, founders, and various entrepreneurs. 

The standard hotdesk pass is $121 per month.

The flexible desk is for $22 per month.

The trial pass comes at $12/day and $24/mont
DOJO
DOJO is not your average coworking space. This space comes with a relaxing outdoor Zen Garden, lounge, pantry, conference rooms, and even showers. Plus, it has all the necessary office amenities as well.

Hot desks here are for $11/day or $122/month.
WORQ
WORQ is where you are likely to find entrepreneurs spending their day. If you get a membership here, you can access the free-flow coffee and snacks bar, the conference rooms, and the showers. Some branches of WORQ even contain areas to nap in and gaming rooms. 
A free access pass to all WORQ offices is $134.

The virtual office is for $37/month.

Daily passes come in at $7-$10.

The hotdesk membership is about $73-$122/month. 
Common Ground
This space is present in multiple countries across Asia. Members get global access to all offices and office amenities and facilities. 
The monthly membership is $97

A virtual office is for $85/month.
Colony
This is one of the more bougie coworking spaces. It has office essentials, a front concierge, a shared lounge, a cafe area, and napping pods. Pay a little extra, and you can also access the gym, spa, and pool area.
Host desk membership is $83/100 hours or $100/month

A virtual office is for $29/month
WeWork
With its headquarters in New York, this coworking space has offices worldwide. Amongst its many amenities are the Wellness room, the mother's rooms, a barista bar, and showers.
The hotdesk monthly membership for this comes in at $147
Co-labs
Co-labs members access the recreational lounge, the napping area, the pantry, and the photography studio. Further, you also get access to their mentorship programs.
Monthly hotdesk membership is for $122/month

A virtual office is $36/month

A daily pass is $9.5, and weekly access is $36
Transportation Within the City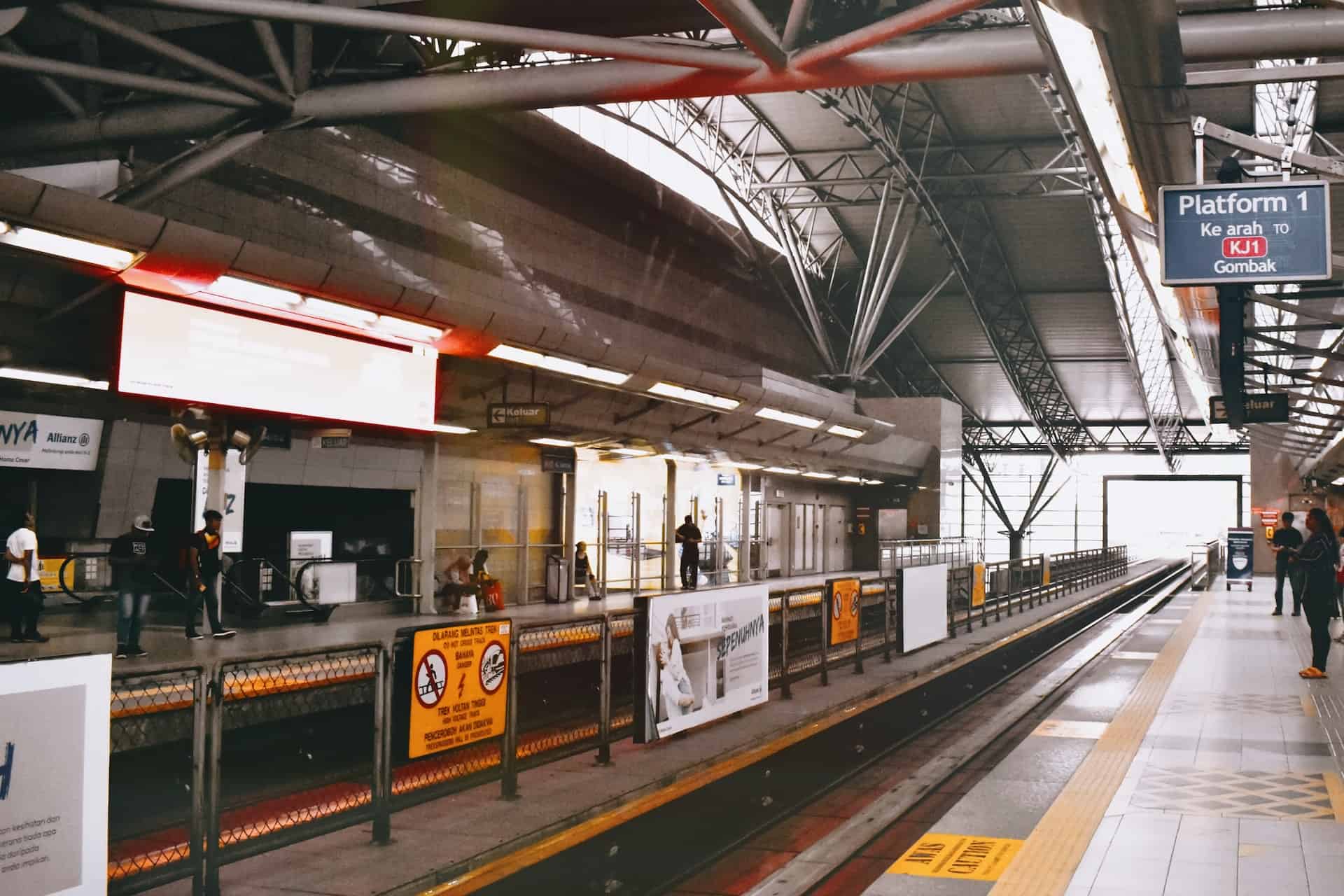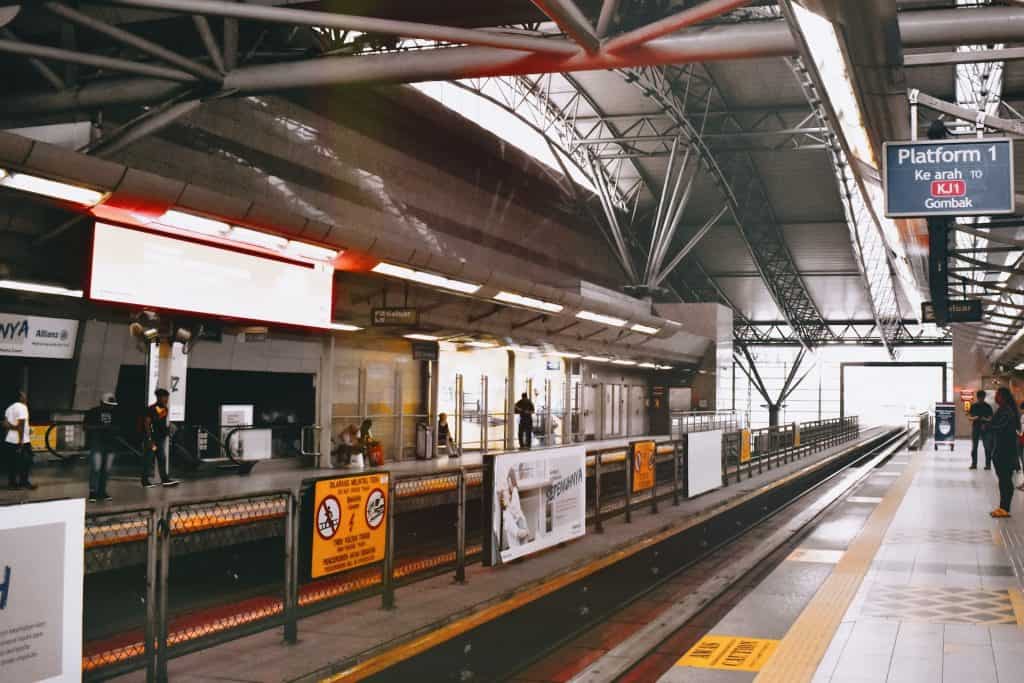 Luckily for digital nomads, traveling within the city or even short distances from KL should not be an issue. The capital of Malaysia has a well-developed train system that would take you just about anywhere within the city. 
Train Systems
KL has three main train lines. Get familiar with these trains and their routes to save time and money. 
The LRT is the main train line. It takes you to Central Station. From here, you could take a train to almost anywhere in the city. This central station even connects you to the KL airport. 
If you are living further downtown, then Monorail may be your preferred train choice. This Monorail connects you to Bukit Bintang and many other places in the city.
The third is the MRT train line. This is relatively new and still under construction in some places. Hence, it may not have as many stops. However, it is undoubtedly KL's more clean and fresh train. 
Ticket Price: The train ticket typically averages about $0.70 per ticket. You can also get a monthly pass of $25 if you plan to travel a lot within KL.
Taxis & Buses
Taxis are also a great option for transport. Unlike many western countries, taxis are not quite as expensive in KL. If you choose to drive around, you can always rent a car from GoCar or multiple other car rental places. 
The city does have a free bus system. This is a great option if you are a budget traveler and have a margin for travel time. 
KL is full of numerous must-visit places. The city is so full of life that you could spend months here and still not run out of things to do.
Here is a list of some visit places within the city:
Petronas Tower 

Kuala Lumpur Bird Park 

Batu Caves

Menara KL Tower 

Jalan Alor 

Sunway Lagoon Theme Park

Aquaria KLCC 

Little India 

National Science Center 

Connaught Market

Sultan Abdul Samad Building 

Suria KLCC 

Kuala Lumpur City Gallery

National Mosque of Malaysia 

Tugu Negara 

Titiwangsa Lake Garden 

Istana Budaya 

Berjaya Times Square 

Forest Eco Park 
Take a Day Trip or Go Away for the Weekend
Kuala Lumpur's ideal mid-country location makes intercity travel relatively easy as well. The city has multiple gorgeous resorts and beaches within a hundred-mile radius. 
While the city's fast-paced life does keep you occupied throughout the day. However, at times it is possible to feel burnout from it. So, many locals and travelers are looking for a short relaxing escape from the city.
With places like Genting Highlands, Malacca, and Bukit Tinggi within an hour's car ride, this weekend getaway becomes much more accessible. Digital nomads can go solo or get together with friends they made along the way and plan a trip to these places. 
Do you want to sit on some roller coasters and shop on a budget? Well, Genting Highlands is your place to be. Looking for a relaxing trip full of spa days and beautiful views? Make your way to Cameron Highlands. Unwind at their resorts while sipping a cup of their freshly grown tea.
Digital nomads can enjoy the freedom of exploring the world while working. I hope this article proves to be your one-stop guide for your trip to Kuala Lumpur. Comment below if there's anything more you want to know about the city or country!
COMMON QUESTIONS ABOUT digital nomad guide to kuala Lumpur, malaysia
THANKS FOR READING. ANY SUGGESTIONS? COMMENT BELOW
Start Planning Your Malaysia Trip Now!
Book Your Flight:
Use Skyscanner to find a cheap flights. A travellers favorite way to book flights, as it searches websites and airlines around the world with one click.
Book Your Bus or Transportation Within Malaysia:
There are two ways to book your transporation, ask your hotel or hostel, go to the local bus terminal, or book online, for a less stressful trip using Easybook or 12go.asia
Book Your Accomodation: 
Find the best hotels or hostels at HostelWorld, Booking.com, Agoda.com. Perks include with no upfront payment. Pay when you check out and Free cancellations.
Dont Forget Your Travel Insurance:
Two popular choices are SafetyWing and WorldsNomads. A traveler should buy traveler's insurance to protect themselves against unexpected events such as trip cancellations, medical emergencies, and lost or stolen baggage. It provides peace of mind and financial protection in case of unforeseen circumstances.
Usefull Apps?
Grab/Uber – Local Transportation
Food Panda/Grab – Food Delivery
Whatsapp – Communication
Want More Information On Indonesia?
Be sure to check out my nomad travel guide on the Malaysia for even more tips.
Disclosure: Please note that some of the links above may be affiliate links, and at no additional cost to you, I earn a commission if you make a purchase.