Hong Kong Travel Guide For Backpackers & Digital Nomads
Comprising three regions (Hong Kong Island, Kowloon, and the New Territories) and over 260 islands, Hong Kong is a destination that delights all five senses of a traveller. Packed with nature reserves, bustling markets, and towering skyscrapers, Hong Kong is full of culture. Use this Hong Kong backpacking travel guide to plan your trip and get the most out of your trip.
Hong Kong Visa Requirements
Hong Kong recently opened up its borders to tourists, and they are massively ramping up their tourism promotions. Presently, the country is open to visa-free travel for about 170 nationalities. The visa-free entry has a duration ranging from 7 days to 180 days.

Here is a link from Hong Kong's Immigration Department on what countries are included and the requirements for those who are not: Visa Entries

All procedures related to the recent virus have been lifted except for the visa. This includes quarantines, self-tests, and so on. So entering Hong Kong will only require you to have a valid passport, a travel itinerary for immigration checking, and a visa for those who are required.
Top 5 Things to See and Do in Hong Kong
Other Things to See and Do in Hong Kong
1.

SoHo
Akin to Los Angeles, SoHo welcomes people with its pleasant atmosphere and is full of boutique shops, art galleries, antique stores, dining venues and bars.
2.

Tai O Village
A quaint fishing village where you can enjoy boat rides around the village, visit local markets, and sample the freshest seafood.
3.

Victoria Harbour
Victoria Harbour is the most beautiful tourist spot in Hong Kong offering dazzling views of the city's skyline and is a site of the annual firework displays.
4.

Victoria Peak
The highest point on Hong Kong Island that offers stunning views of the cityscape. Apart from witnessing amazing views of the city, you can also visit the Madame Tussauds wax museum, the Peak Tower, and Sky Terrace 428.
5.

Repulse Bay
The bay is famous for its most expensive residential complexes and wide, crescent-shaped beach where people can relax while enjoying impressive sunset views.
6.

Stanley
Stanley is a small Chinese town particularly famous for its markets, hills, and two serene beaches where people can swim and enjoy windsurfing.
7.

Tsim Sha Tsui
Also called TST, it is a shopping and entertainment center where you can find numerous boutiques, eateries, and other unique vendors.
[wpcs style=1 show_flags=1 txt_type='desc']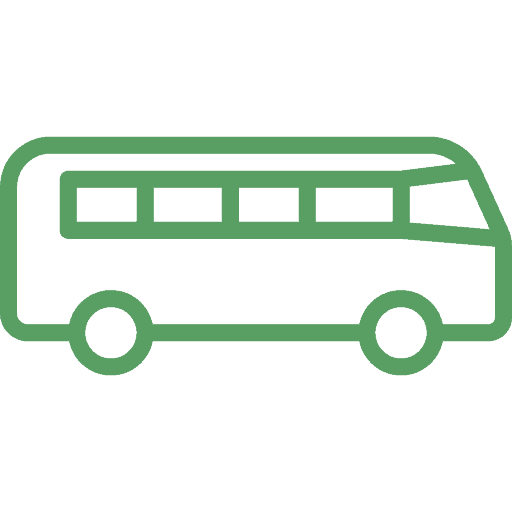 The easiest and cheapest mode to get around is the Hong Kong metro. You can get a 72-hour pass for $45. If the metro isn't accessible in some of the areas, you can always get an Uber or taxi which costs almost $32 from the airport to central areas. You can also take the local buses which serve the same routes as the metro and are a little cheaper too.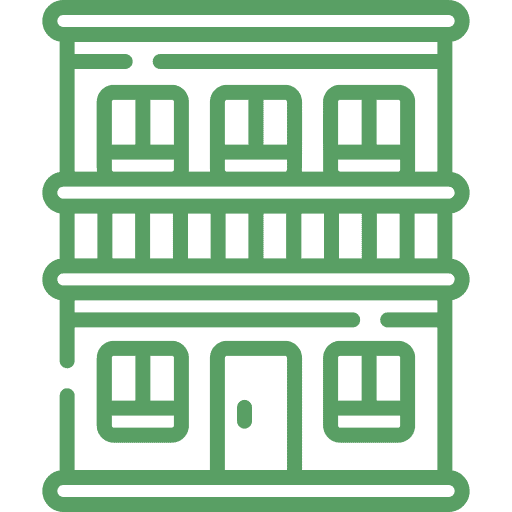 In Hong Kong, you can find dorm rooms costing as little as $15 per night with free Wi-fi and a common kitchen to cook your own food. Expect to pay about $30 for private rooms in hostels which can go as high as $50 for a double room. You can also find budget hotel rooms starting at $35 per night. For a whole apartment, you'll need to pay about $100 a night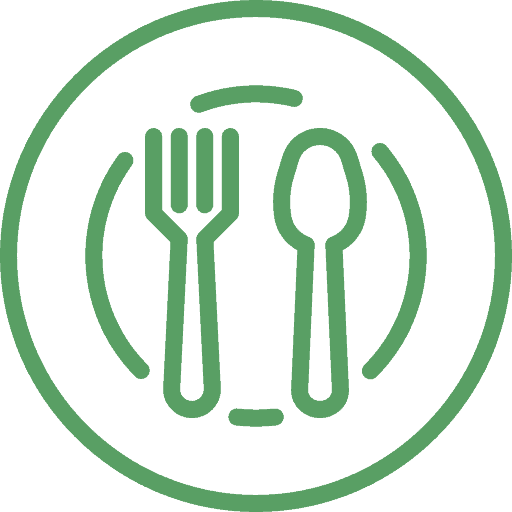 You can eat cheap food such as dumplings and noodles for almost $6 per meal while at casual restaurants, a meal with a drink costs $13. But if you want to splurge, expect to pay nearly $45 or more for American or Italian food. You can get drinks for roughly $4-$7, though cocktails and wine can be available between $10-$20. The best option to save money is to buy your own groceries which will cost you around $50 a week.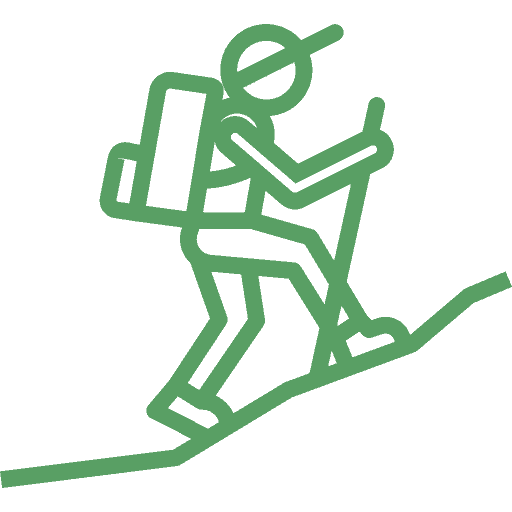 In Hong Kong, you can find various budget-friendly and sometimes even free activities. You can visit markets, Hong Kong Park, and Avenue of Stars. Or you can uset he peak tram which will take you on a short trip to witness beautiful views over Victoria Harbour.
Cost Of Living In The Hong Kong
Being a small country with a huge population, Hong Kong may come off as expensive mostly due to the demand-driven price of housing.
The average cost of renting a small apartment in central Hong Kong is around US$1,800 – US$2,500 per month. 
Water and electricity can cost around US$100 – US$130 per month.
Eating out will cost as low as $3 per meal, and cooking at home is just around $100-200 for a whole month's worth of meals!
Using the MTR subway system will just cost you about $60 for a back-and-forth ride every day for a whole month.
Drinks are expensive, a beer at a local bar can cost around US$5.15 – US$7.75. Activities such as joiner tours, historical temple visits, and theme park ticket prices can be both cheap or expensive because the prices vary due to demand.
Though Hong Kong is not cheap, people with different budgets and preferences can find a range of options, thanks to its diversity. Use the following chart to get the general idea of how much you need to spend daily:
| Travel Style | Accommodation (per night) | Food (3 Meals) | Transportation | Activities (Per activity) | Daily Cost |
| --- | --- | --- | --- | --- | --- |
| | | | | | |
| | | | | | |
| | | | | | |
Hong Kong is known as one of the most expensive destinations in the region. Undoubtedly, it is pricier than other Southeast-Asian countries in many ways but it doesn't mean you can't plan a budget trip to Hong Kong. We have done the work for you – take a look at our following tips for saving money during your trip to Hong Kong:
1.

Purchase the Octopus Card
The Octopus card is extremely useful for getting around Hong Kong which works as a known payment method for convenience shops, restaurants, and tourist attractions. Using this card, you can simplify the process of purchasing tickets on public transportation (trams, buses, rails, MTR, etc.).
2.

Use public transportation
The public transportation system of Hong Kong is quite smooth, well-connected, and affordable. So, instead of using taxis, go for public transportation.
3.

Ridesharing
When you need a ride, choose Uber instead of taxis as they are way cheaper and the best option to get around the city. The Uber Pool feature is also available using which you can share a ride with others for better savings.
4.

Couchsurfing
As accommodation is expensive in Hong Kong, Couchsurfing can connect you with locals providing a free place to stay. There are many hosts including locals and expats who take part in the community, so you'll always find one.
5.

Don't stay on Hong Kong Island
If you are looking for affordable accommodation options, try avoiding Hong Kong Island and choose Kowloon and other islands instead. However, if you end up staying on Hong Kong Island, Causeway Bay has the cheapest accommodation.
6.

Visit the markets
Many locals shop at the markets because they have the cheapest and freshest foods, sometimes available at half of the price than grocery stores.
7.

Visit free attractions
There are many things to see and do in Hong Kong for free, including Buddhist temples, botanical gardens, or simply wandering around the streets. You can also visit museums that are free to visit on Wednesdays and learn about the culture, heritage, and history of Hong Kong.
8.

Avoid alcohol
Hong Kong has a thriving nightlife but their drinks are also the most expensive in Asia. So, it is better to get acquainted with the local drinking culture which means having drinks on the street with the locals. You can also save money by waiting for Happy Hours which are quite inexpensive. I remember paying about $15 for a watered down drink.
9.

Eat at local restaurants
Despite the presence of many Michelin-starred restaurants, you can still eat great tasting food in the city for a cheaper price. Head over to the Temple Street night markets, you'll find various authentic Chinese food stalls, fresh seafood, and even exotic food range. Most of the streets are dotted with small shops selling tasty duck, dumplings, and dim sum alongside the locals.
Best Cities In the Hong Kong For Digital Nomads
Aside from being known for its bustling and maze-like streets, Mong Kok is also famous for being a food hub. Here you can taste all the local specialties for cheap. Eat on the streets, or dine with the locals in eateries, you can try it all!
Love shopping? Causeway Bay is your best place to be! Nicknamed to be the Shibuya of Hong Kong, Causeway Bay is a paradise for fashion enthusiasts and general shoppers alike.
Tsim Sha Tsui is highly suggested for first-time visitors to Hong Kong. This is where you can experience the essence of the country as a whole, the mix of traditional and modern. Tsim Sha Tsui is a relatively walkable city where you'll find lots of interesting things to see anywhere you walk.
Like all other destinations, accommodation is not something you can easily get around. Every place is expensive and Hong Kong is no exception. But it is important to stick to hostels offering great options at reasonable rates. Following are some of our backpacker hostels recommendations:
Up for some socializing? Aside from night outs in bars and in-house events in co-working spaces, there are several events and groups you can join to find some new friends!

Browse through these sites to find upcoming events and specific groups you find interesting:
Nomad Coworking And Working Spots
You cant be a digital nomad without wifi. So below are some spots where one can work comfortably. Don't forget to check my nomad lunch break section for places you can still visit and/or work from during lunch. #nomadworkspace
Balancing work and exploring can be tough, here are some activities or places you can visit during a lunch hour. You will see the words hotspot, wifi, or break which indicates what you can use to work there, or if you cant and its time for a work break. #nomadlunchbreak
Wifi And Internet In The Hong Kong
Internet Restrictions. While the internet is controlled in Mainland China, Hong Kong enjoys unrestrained internet access. So it is not necessary to have VPNs or any security bypasses.
Internet Choices. Here are your options for internet access in Hong Kong:
There is free Wifi everywhere in Hong Kong: restaurants, local libraries, coffee shops, and even open parks and temples. Keep in mind that there might be a limit on the use and the speed may not be suitable for more than personal use.
Mobile Data SIM or Pocket Wifi
I recommend you buy a Data SIM or rent a Pocket Wifi before arriving in the country. Websites such as Klook.com gives you options like the duration of use. These will be your reliable partners to keep yourself connected to the web.
Fixed Internet Connection
 Co-Working Spaces and Accommodations like Hotels and Airbnb provide a fixed internet connection through Wifi or LAN connection in your room/unit. These are usually the most stable and fastest connection of all.
Internet Speed. Hong Kong has incredible internet speeds; they rank #8 on Speedtest's Global Index. Whether it is public free wifi, mobile data SIM, or a fixed internet connection, they are all more than sufficient for at least browsing and streaming.
Hong Kong is a happening place where you'll surely find world-class dining, nightlife, and shopping options. But with so many things to see and do, one of the challenges is to figure out how to get yourself to different corners of the city.


As compared to other big cities in the world, taxi services in Hong Kong are not too costly. It is a comfortable alternative for getting around if you don't like using public transportation. Multiple types of taxis operate throughout the city whose fare starts from $3 every two kilometres.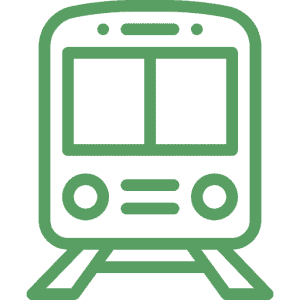 Serving the city since 1904, Hong Kong's double-decker trams are not only used for sightseeing but is also the cheapest way to reach famous destinations in the city. The flat fare for kids is $0.17 and for adults is $0.34 which can be paid in cash (exact amount only) or using Octopus card.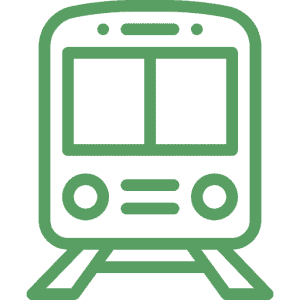 Hong Kong's MTR is a quick and simple mode to get to most of the places in the city. It covers major districts in the territory through its 11 rail lines reaching 160 stations. Though it is not cheap as bus travel but is definitely faster and more convenient than buses. You can get single tickets but fares are a bit cheaper with an Octopus card.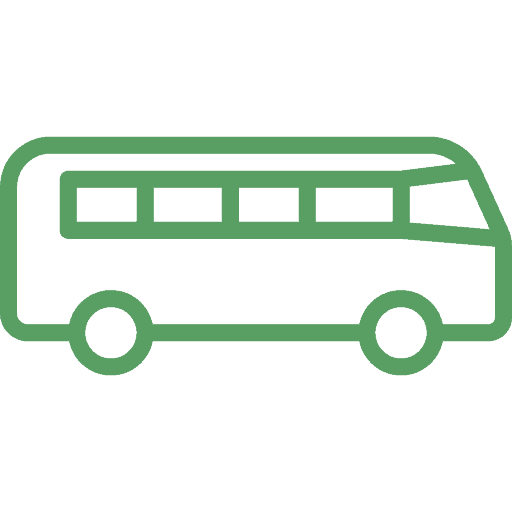 Buses and minibuses can be found anywhere in Hong Kong and are great options to explore the city. Most of the buses here are double-decker and equipped with air conditioning. These buses are self-service, indicating you should keep lots of $1 and $2 coins.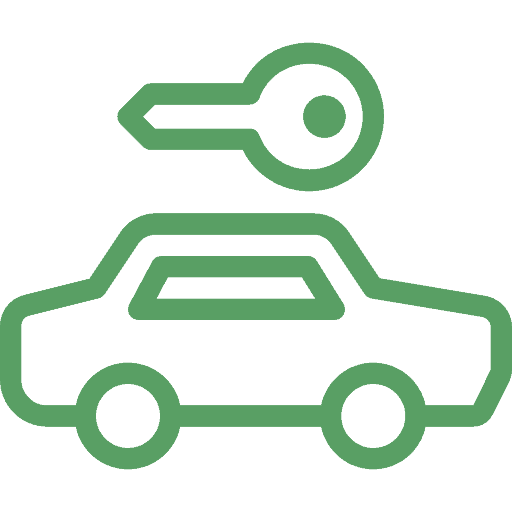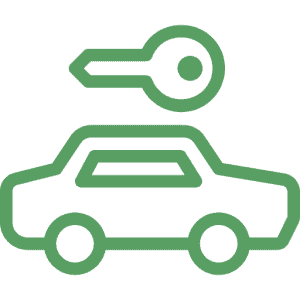 If you don't like public transportation, use Uber as it is the best and cheaper option than taxis.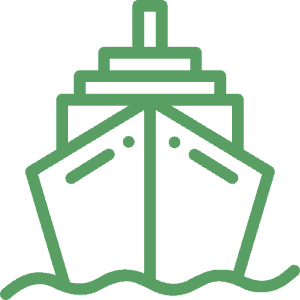 As Hong Kong is a coastal city, it regularly operates ferry routes connecting Hong Kong Island, Kowloon, and Outlying Islands. The ferries make for great day trips without costing you over $5 to get there.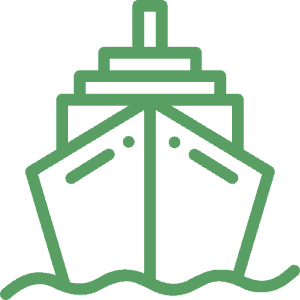 This is a great way to get around and is a common practice in the country areas and mountain regions where public transport isn't commonly available.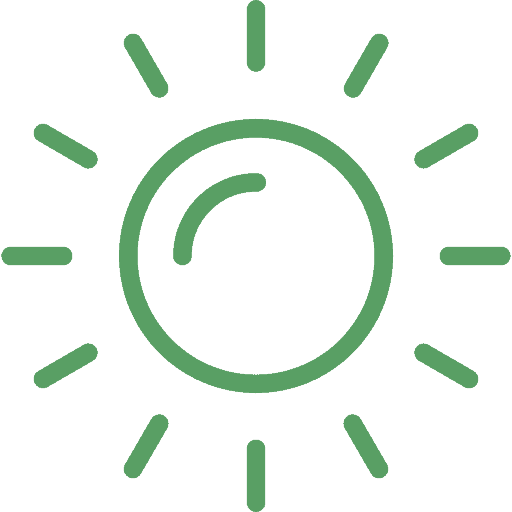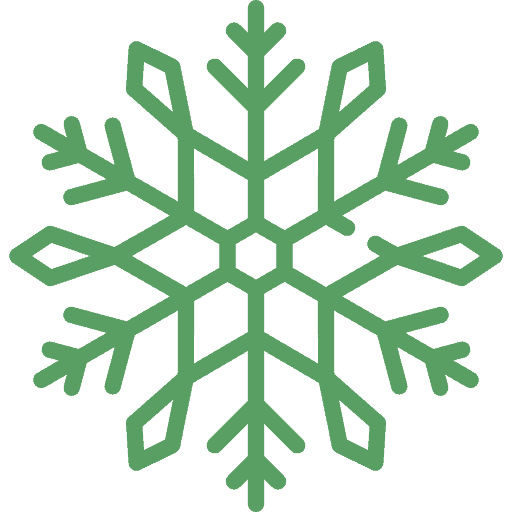 Hong Kong has a sub-tropical climate which generally remains mild more than half of the year. The best time to visit Hong Kong is from October to December when the weather is cool and pleasant and hotel rates are also reasonable. After the New Year, the number of tourists increases significantly, leading to increased hotel prices and more crowds. If you plan to travel during one of the major holidays (January/February), you should book accommodations and tours in advance as it can be the busiest time in Hong Kong.
Pros And Cons Of Living As A Digital Nomad In Hong Kong
Pros: 
The country is home to diverse nationalities, from all corners of the world.
Great Public Transportation
Public transportation is affordable and incredibly efficient.
There are many job opportunities in Hong Kong, especially for professionals and specialists.
Being a multicultural country, food in Hong Kong is not solely just Asian dishes. The influences of other cuisines are present as well.
A City that Doesn't Sleep – 
The city is known for its bustling nightlife, with many bars and clubs to choose from. 
Hong Kong has a high standard of healthcare, with many private and public hospitals.
Cons: 
Housing costs are extremely high in comparison to other Asian countries.
The country is densely populated, which also drives housing costs higher.
There are concerns about political unrest and tensions between Hong Kong and China. 
Harsh Work and Education Systems 
Both the work and education systems in Hong Kong can be very competitive.
Common Questions About Hong Kong
How To Stay Safe and Aware of Scams
Since Hong Kong is one of the safest regions in the world, safety isn't a big concern here. The crime rate is relatively low in Hong Kong, but you should still take precautions where some crimes are common. Here are a few warnings and dangers to keep in mind at all times, regardless of where you stay in the city:
1.

Fake monks
If a monk approaches you and offers small ornaments or blessings, simply decline. Real monks never beg for money as they are officially supported by the association they belong to. So, if you see a monk roaming the streets, holding a bowl, and asking for monetary donations, then know that is merely a show.
2.

Taxi scam
Beware of the dishonest taxi drivers especially operating around tourist spots. These drivers don't use the meter, say that it's non-functional, or charge an inflated fare. So, ask your hotel staff for a taxi, use taxi booking apps, and ensure that the meter is working before riding
3.

Massage scam
At markets, you'll see people offering ridiculously cheap prices for massage and various benefits. But after getting the service, either they'll charge you additional money or threaten you to give whatever you have. So, head to only reputable shops and never accept an invitation from a stranger.
4.

Ticket scam
If you are approached by someone selling tickets to events, shows, or attractions, simply refuse to buy. There is a higher likelihood of the ticket being fake and using a fake ticket is illegal for which you can get arrested.
5.

Pickpocketing
Public transportation and markets are the spots where pickpockets are so common. So, keep your money and other valuables in a hidden pouch and look out for such people.
No matter at what time of the year you are visiting Hong Kong, following are some of the essential items you'll need to pack for your trip:
Did I Miss Something? Let Me Know In The Comments!