Ultimate Caribbean Backpacking Travel Guide
The tropical region of the Caribbean is located between North and South America. This beautiful region compromises of various islands and offers a huge variety of attractive destinations and activities for the tourists. A major attraction for tourists is the warm and sunny sandy beaches with a pleasant breeze.
Soaked in rum, this mosaic of islands are an explosion of color and tropical vibes. With over 7000 islands, they provide every kind of entertainment. Learn salsa, swim in a sea of corals and variety of fish, get perfect pictures at the picturesque beaches, feel the sand in your toes, enjoy the rain-forests, wildlife, and much more. 
Top 5 Things to See and Do in Caribbean
Other Things to See and Do in Caribbean
1.

Cuba
The sugar-white beaches and tobacco fields are the specialty of Cuba. Enjoy the salsa music, cabaret shows, and Spanish-colonial architecture, lined with pastel houses. Main destinations include the historical El Capitolio, sea fortress of Castillo De Los Tres Reyes Del Morro, Cayo Largo del Sur, salsa and lighthouse of Malecon, and the beautiful farming area of Vinales valley.
2.

Jamaica
The island has a huge variety of sites worth visiting. Lush green rainforests, mountains, reef-lined beaches, diving and snorkeling sites, botanical gardens and zoos, and British-colonial architecture of Montego Bay are some of the highlights. The island is the origin place of reggae music. Enjoy local food specialties like jerk chicken, curry goat and the mixing rum cocktails at the night clubs.
3.

Aruba
A small Dutch island with its sunny and dry weather is popular for its gentle surf and blonde beaches. The West coast is famous for shopping from outdoor markets, restaurants, casinos, and nightclubs, while the north side contains most of the sprawling resorts. The national archeological museum, unique Ayo and Casibari rock formations are worth visiting.
4.

Saint Lucia
The coast of this Eastern Caribbean island nation contains various reef-diving sites, fishing villages, volcanic beaches, and luxury resorts. You can take a helicopter tour to have an overhead look of the beautiful region. Enjoy the warm mud pools at the Sulphur Spring Park, the Creole cuisine, swimming and beach bars, and snorkeling and dividing in the compact beaches.
5.

Barbados
This independent British Commonwealth nation is home to calm waters, golf courses, and many upmarket beach hotels. You may experience Cliff side hiking at the rugged eastern coast or enjoy big waves of the southeast and east coast. The Harrison cave formation, 17th-century plantation houses, beaches, and botanical garden are specialties of this island country.
6.

Grand Bahama
The northernmost island of the archipelago of Bahamas and is famous mainly for its mangrove swaps and reef-lined coves. You can do duty-free shopping from the international bazaar in Freeport after exploring the Xanadu beach. Gold Rock Beach and limestone caves of Lucayan National Park, snorkeling and diving among the Peterson Cay National Park's coral reefs, and the diverse bird habitat of Rand Nature Center are worth visiting sites.
7.

The British Virgin Islands
This British overseas territory is part of a volcanic archipelago of the Caribbean. Indulge in the bubbly pools, bars, and beaches of Jost Van Dyke, the beachside boulders labyrinth of Virgin Gorda, rock formation beaches of The Baths, beautiful resort amenities of Peer Island and snorkeling caves and eateries of the Norman Island.
8.

Dominica
This mountainous island has a specialty in tropical rainforests and hot springs. Visit the steam-covered boiling lake of Morne Trois Pitons National Park, bubbles emerging from the shallow seafloor of Champagne Reef, hiking-trails and Fort Shirley of the Cabrits National Park, and tranquil natural waterfall and pool of Emerald.
9.

Saint Thomas
This island held its importance from being the gateway isle of the U.S. Virgin Islands. Not only does it have beautiful beaches and snorkeling spots, but it is also home to various historical building like Fort Christian, Blackbeard's castle, etc. The aquariums and ocean-centric attractions of the Coral World Ocean Park, water sports in Magens Bay, and Skyride aerial of the Paradise Point are must-visit destinations.
10.

Antigua and Barbuda
This independent Commonwealth country is comprised of 2 major islands. The various important sites include Nelson's Dockyard, Dickenson Bay, Galley Bay, and Fort James. Apart from hiking, beaches, and reefs, the most energetic and panoramic view is the sunset parties with live music.
[wpcs style=1 show_flags=1 txt_type='desc']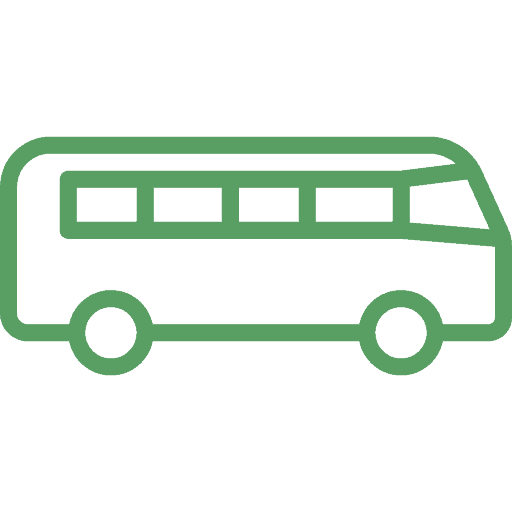 Transportation can be a bit expensive in the Caribbean compared to any other region of the world. The reason is that you have to hop between various islands. The easy and economical way of traveling the region is that you either have a boat of your own or take a cruise trip. The prices of the cruise trips vary depending on various factors like the travel company you choose, targeted route and destinations, time duration, etc. It may vary from [wpcs_price value=180] to [wpcs_price value=700] for a 3-day cruise trip, depending on your trip length, type of accommodation you choose, etc.
Traveling costs on an island depend on the mode of transportation you choose. Traveling through a local bus network may cost you around [wpcs_price value=3] per day, while if you rent a car or a taxi it can cost up to [wpcs_price value=30] – [wpcs_price value=40].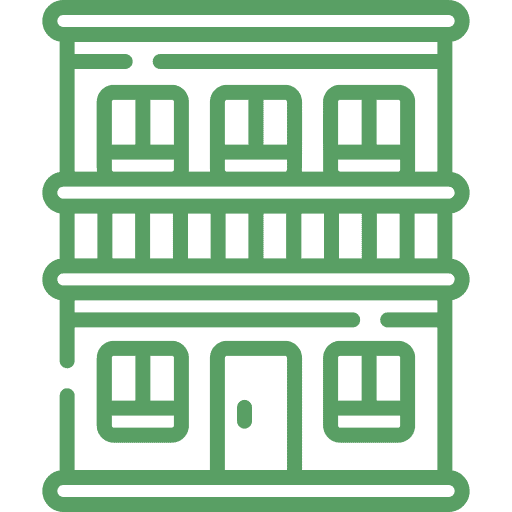 If traveling by cruise, your accommodation is factored into the cost of the cruise. However, if you have to stay at one of the islands, your cost may vary depending on the location you choose. A single room at some resort away from the beach may cost you [wpcs_price value=100] per night. A more luxurious and scenic resort may charge you [wpcs_price value=400] per room per night. Alternatively find a hostel for [wpcs_price value=20], the choice is yours.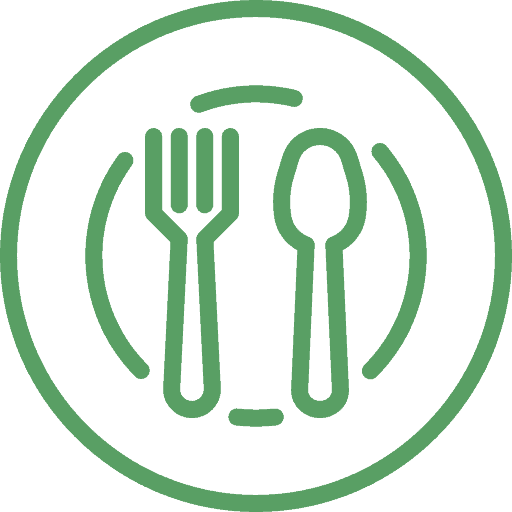 If you choose to have meals at famous local restaurants, it may cost you almost [wpcs_price value=10]per meal. But, if you go for international cuisines you may have to pay up to [wpcs_price value=100] per meal. If you are traveling by cruise then your food cost may be included in the cruise charges, making it more economical for you.
Countries like Cuba, Haiti, Jamaica, Bahamas, and the Dominican Republic are comparatively less expansive. The per day total travel cost in Cuba is almost [wpcs_price value=17.43], for Haiti [wpcs_price value=40.68], and for Jamaica, it is [wpcs_price value=117.97]. Whereas, you might need a higher budget range to visit some expansive countries like [wpcs_price value=302] for Barbados, [wpcs_price value=281] for Antigua, $264.00 for British Virgin Island, [wpcs_price value=258] for Cayman Island. However, these are not fixed estimates. The average costs may vary depending upon your mode of transportation, accommodation, and food type and consumption. 
| Travel Style | Accommodation (per night) | Food (3 Meals) | Transportation | Activities (Per activity) | Daily Cost |
| --- | --- | --- | --- | --- | --- |
| | | [wpcs_price value=5] - [wpcs_price value=10] | [wpcs_price value=3] - [wpcs_price value=10] | [wpcs_price value=25] - [wpcs_price value=45] | [wpcs_price value=60] - [wpcs_price value=100] |
| | | [wpcs_price value=15] - [wpcs_price value=20] | [wpcs_price value=10] - [wpcs_price value=20] | [wpcs_price value=20] - [wpcs_price value=60] | [wpcs_price value=100] -[wpcs_price value=150] |
| | | [wpcs_price value=25] - [wpcs_price value=40] | [wpcs_price value=20] - [wpcs_price value=50] | | |
If you spend much, in the beginning, you might have to pack-up before having all the fun you planned. This region can be pretty expensive, since its mostly geared towards travelers. To save the most either book a cruise, or plan your own adventure, as going through an agency could cost thousands of dollars.
1.

Visit During Off Season
Travel during the off-season if you want to save money. During April to December, the islands are less crowded and you may get lower prices for everything. Weather is still pleasant but a bit soggy that is why fewer tourists visit it during summer. You might get good deals during this time.
2.

Cruise through
The most economical way to explore the Caribbean is through cruising. The biggest advantage of choosing this option is that the charges include all the facilities, i.e. transportation, food, accommodation, etc.
3.

Eat local
Local food saves you money. Not only that but you also get to enjoy the regional specialties.
4.

Stay farther from beach
For a night stay on some island, avoid beachfront hotels as they are more expensive. Go for resorts or guest house that are away from the main front and you will get cheaper accommodation.
5.

Travel Local
Most of the islands have a good public transportation system that will save your cost for traveling within a specific island, compared to hiring a taxi or renting a car.
All around Europe, I used hostels, so that I can make some friends, here are some places that I stayed at and really enjoyed. 
Puerto Viejo de Talamanca hostel
The Caribbean region covering 2,754,000 square kilometers, comprises of the various island that makes the travelling around the area quite challenging. There are various methods to move within the region, however, you must choose the one that suits your budget. Land-based transport is helpful only to move within one island. To hop on between various islands you have to either choose a ferry or flight option.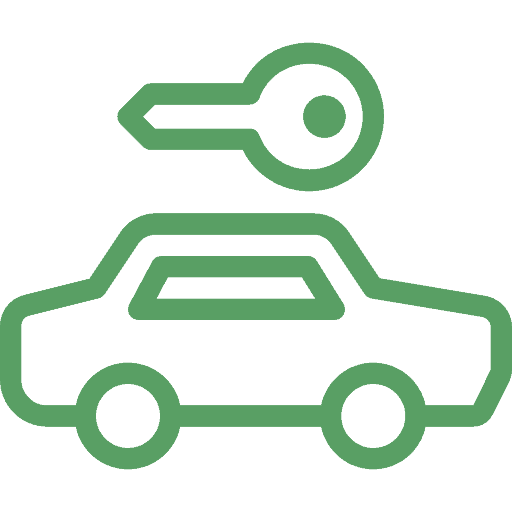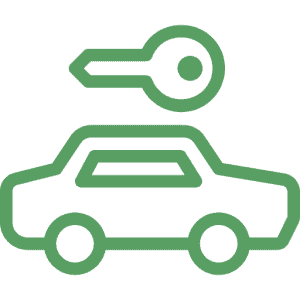 On larger islands like Cuba, Jamaica, etc., renting a car to explore the region might be a good option if you are not low on a budget. Get your own car and explore the area as you want. Make desired stops, take pictures, meet people, enjoy local food, sceneries and much more.


Local taxi drivers also facilitate you by providing a complete tour of the island, especially in smaller ones. But it is possible only if you get lucky to have an encounter with an honest taxi driver. If you choose a taxi as your mode of transportation you should also be aware of various taxi scams they can put.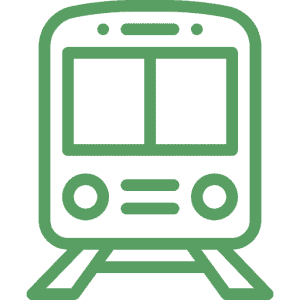 The cheapest mode of transportation but also very slow. Don't choose trains if you are in a hurry. There are three classes of travel. First the most expensive class and only available in night trains, the second air-conditioned class with softer and comfortable seats, and third the cheapest class with hard seats and no air-conditioning. You can book your tickets online at 12go.asia by paying a small surcharge. Check out my post about 12go.asia, it will save you a lot of hassle.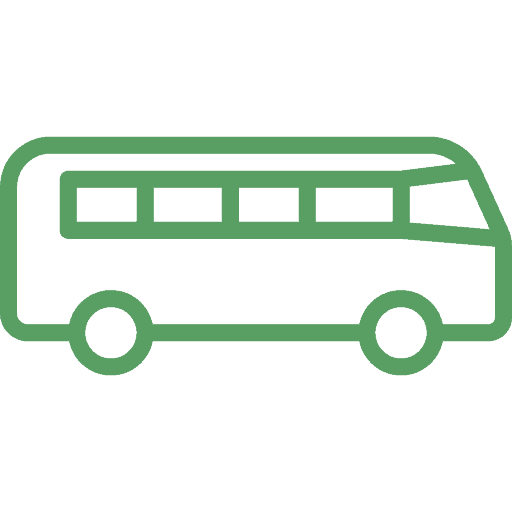 Availability of bus transportation systems vary from island to island. Usually larger islands have a proper transportation systems which are also economical, whereas, small islands have limited or no bus system at all.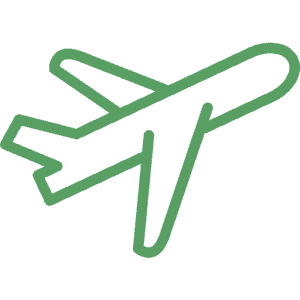 By airplane is the best choice to arrive in the region, however, once you reach there flying can be quite expensive. Look for the budget airlines that offer a variety of Caribbean destinations. Try kiwi.com to search for available flight options from your homeland. Book in advance and you might get cheaper flight rates.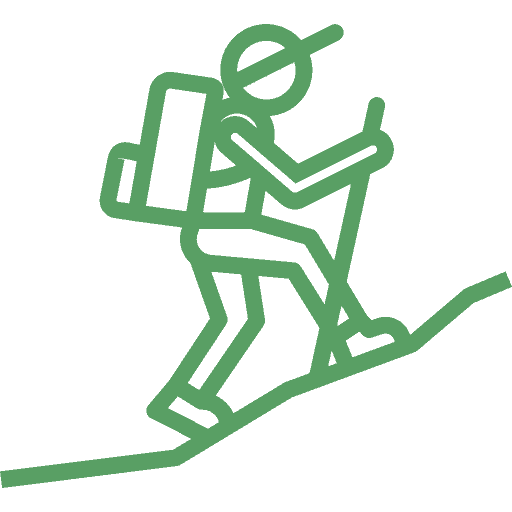 One of the most convenient options to move around between the islands is to book a cruise. Not only does it saves you from planning the trip but also provides accommodation and food etc. and you just have to pay in advance for everything, not worrying about your expenses after that. There are various routes available for cruises. Choose the one that covers your targeted destinations.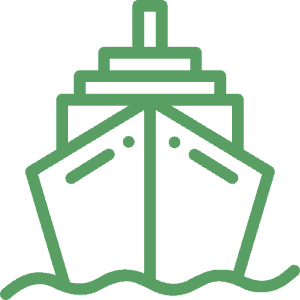 An easy and economical option to move between the islands is to use these ferries. There are many ferry companies providing transportation for several routes. You can search online for available options to travel between your desired places.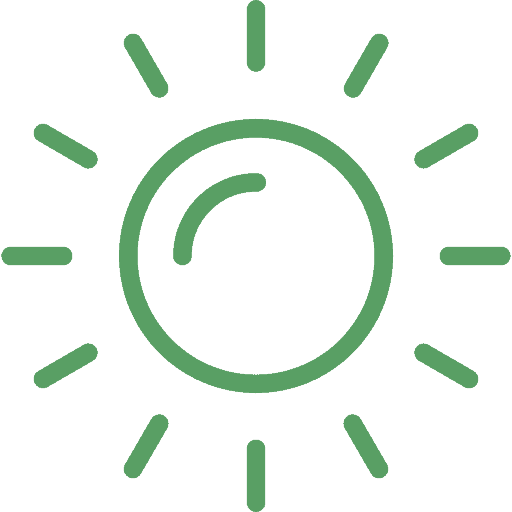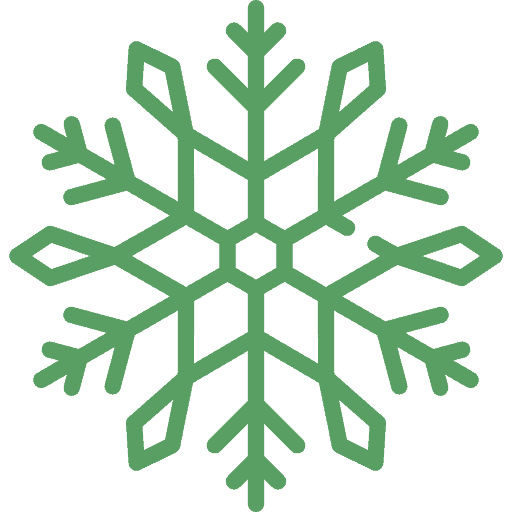 The Caribbean region has the most desirable temperature around the year, i.e. 75-84°F. The weather is never too hot nor too cold and the rain cycles are also predictable, making it very easy to have a perfect vacation in the perfect weather. The tropical islands have relatively cool weather from December to April, less humid and drier. This is the best time to enjoy the region at its fullest. The months between May and November
How To Stay Safe and Aware of Scams
No matter what part of the world you are traveling to, your safety should be your first priority. I have listed a few points that you should keep in mind if you want to have a safe and relax vacation trip.
1.

Separate Valuables
Keep your spending money separate from the important stuff like passport, credit cards, etc.
2.

Free Cruise Scam
The most frequent are the free cruise scams. Beware offers that might cause you to end up paying more than you anticipated. You need to remain cautious of sales pitches that might try to trap you, there are many cases of Time Share schemes. Keep your eyes and mind open and walk away from any suspicious offers, no matter how attractive they are.
3.

Drugs
Caribbean countries are strict about what behaviour is allowed such as public intoxication. There are very strict laws about drugs and narcotic. Avoid getting involved with drugs, or risk being stuck there for a few years.
4.

Valuables
Avoid keeping extra cash or valuables on you. Almost all hotels have safes where you can keep your valuables while going out.
5.

Travel Insurance
Most important is to get travel insurance during your journey. This insurance can help you a lot in case of some injury, theft, cancellation, etc.
6.

Be Vigilante
Be aware of your surroundings. Don't be too paranoid but remain conscious if you feel anything suspicious around.
What to pack
Depending on the length of your stay your list may be a little different but here is a small outline of what items you may want to pack.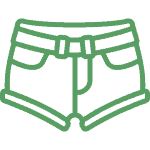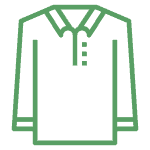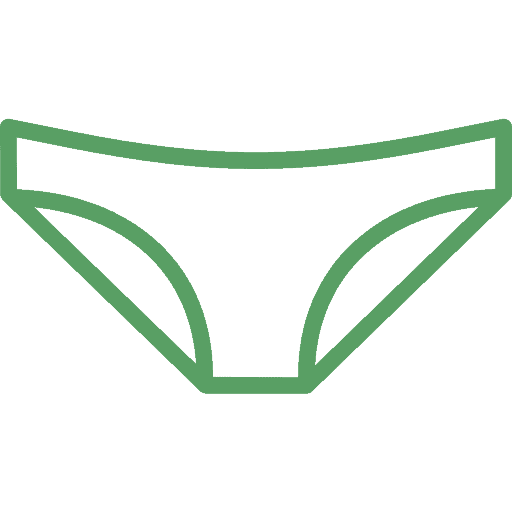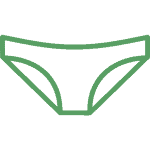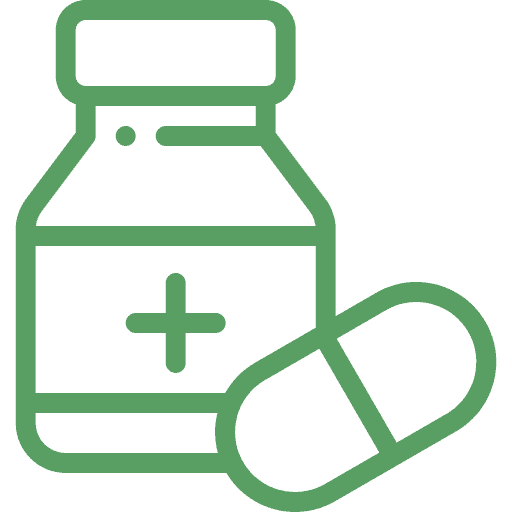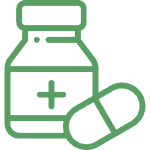 Medicine: Tums, Aspirin, Pepto , Antibacterial Cream, Hydrocortisone cream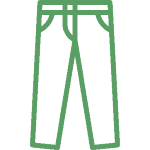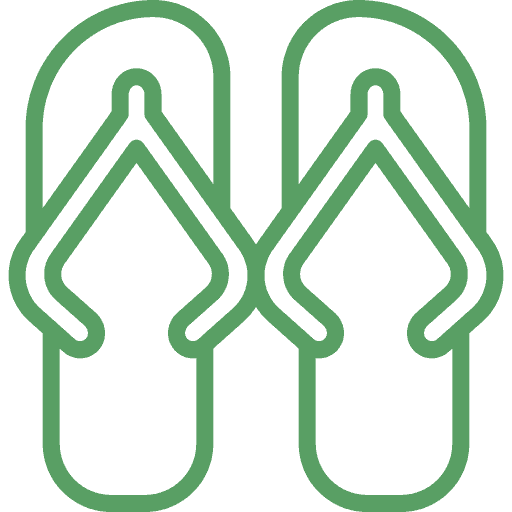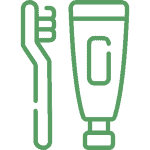 Toiletries: Toothbrush, toothpaste, razor, floss, shampoo and body wash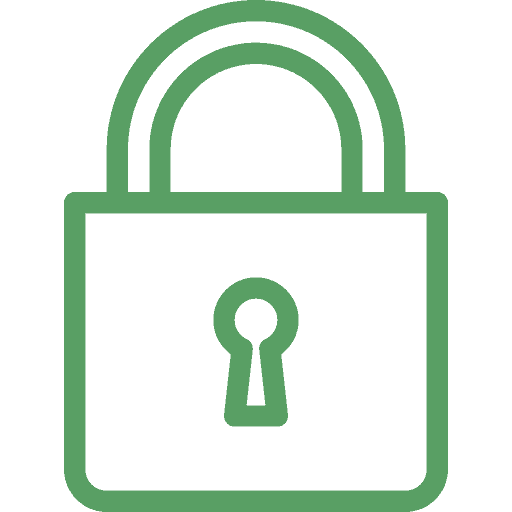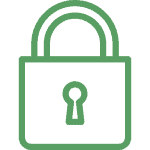 Locks: Some hostels provide locks for a fee, so bring your own
Did I Miss Something? Let Me Know In The Comments!