Costa Rica Backpacking and Digital Nomad Travel Tips
Top 5 Things to See and Do in Costa Rica
Other Things to See and Do in Costa Rica
1.

Puerto Viejo
Famous for its lovely beaches, the Salsa Brava surfing, and vibrant nightlife, the southeast town is full of amazing activities. Enjoy the festive food and then burn your calories dancing to reggae all night long. Witness the wildlife at National Wildlife Refuge and the jaguar rescue center, with beautiful rainforests , mangroves, and wetlands.
2.

Cahuita
Situated near the Panama border and a gateway to Cahuita National Park, this small town is certainly a place to relax. The white-sand beach of Playa Blanca and black-sand beach of Playa Negra are two must-visit spots. There is a tiny bar in the town but people prefer to sit and read after a long tiring day of natural activities.
3.

Tortuguero
The town name means 'land of turtles' and is home to huge bread of turtles that nest along the shoreline of the Caribbean village. The major attraction is the Tortuguero National Park spread on about 77,000 acres. The huge forest, national park, and marine wildlife sanctuary are famous because of these leatherback green turtles. Don't forget to go hiking and check out canal cruising.
4.

Corcovado National Park
Mainly known for its huge biodiversity and beautiful hiking trails, this amazing rainforest is certainly a place everyone must visit. Being the largest park in the country, it is home to magnificent beaches, great hiking trails, camping sites, versatile wildlife, and much more. However, to reach there you need to pass through a rugged, off-the-beaten-path.
5.

Chirripó National Park
Spread across three provinces of Costa Rica; Catargo, San Jose, and Limon, this huge national park was established in 1975. The massive national park has various worth-seeing sights like the treeless mountain plateaus, lush rainforests, amazing hiking trails, fern groves, glacial lakes, and marshlands.
6.

Dominical
Beautiful beaches, dirt streets, open-air restaurants, cheap accommodation and unique vibe of the town make it a popular tourist attraction. However, what makes it most popular are the year-round large waves that attract a large number of surfers. Whether you are a novice or a pro, you are welcome here. For the non-surfing travelers the Alturas Wildlife Sanctuary makes this city a worthwhile stop. Open beaches with shady trees, where vendors set up their tables to sell their crafts are a common sight.
7.

Jaco
Located at the Pacific Coast of Costa Rica, this town is famous for its surfing and. To the south is Hermosa Beach with its big waves, to the west is the rocky Jaco beach with gray sand, and to the north is Carara National Park that is home to crocodiles at the Tarcoles River. The small town has every comfort and amenity that you will find in a larger city. Modern apartments, stores, good restaurant and hotels, and other convenience facilities make it distinguishable from other coastal towns.
8.

Orosi
The town of Orosi is located on the River Reventazon in the deep valley of Orosi Valley which is surrounded by lush vegetation and hills. The town is rich in history and has many monuments = including Iglesia de San Jose de Orosi; the oldest Catholic Church, a colonial capital and archeological excavations. It also has some of the best views of the region with beautiful rainforests, hills, volcanoes, and valleys lined with rows of sugar cane and coffee plantation.
9.

Turrialba
Turrialba is one of the several cities developed as a result of a railroad built to the Caribbean. The developed city has a unique spatial, ethnic and architectural makeup compared to other cities. Apart from tourism, textiles and agriculture are its main industries. While visiting the town, the must-see places are Waterfall La Muralla, Aquiares Waterfall, CATIE Botanical Garden, Parroquia San Buenaventura, and Guayabo National Monument.
10.

Puerto Jimenez
The largest town of the Osa Peninsula is located on the Golfo Dulce near the proximity of Corcovado National Park and Golfo Dulce Forest Reserve. The region is famous for its location near the national park and the vibrant nightlife with many entertaining bars and restaurants. It is also home to the third-busiest airport of Costa Rica, the Puerto Jimenez Airport. You will also find several luxurious hostels and hotels like Cabinas Jimenez, Lunas Hostel and Crocodile Bay Resort.
As always cost depends on your travel style, but below are some general tips.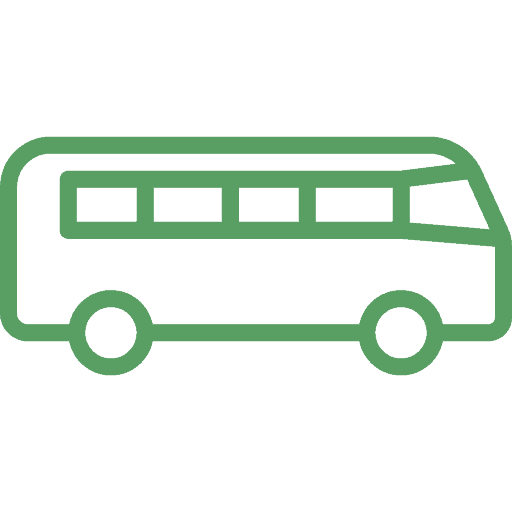 Travel costs vary depending on the mode of transport you use. For domestic flights you might have to spend between $50-$300, depending on your destination. Flights are the most expensive mode of transportation. Through the bus transportation system you can travel from one city to another for as little as $3, and even the across the country for about $20. Renting a car may cost $300-$700 per week.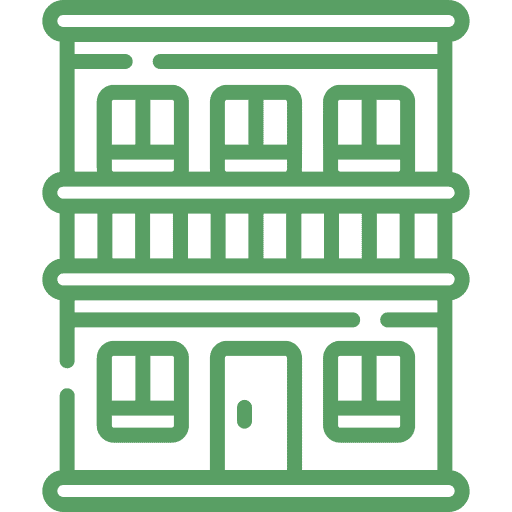 If you are tight on a budget choose backpacker hostels that might get you a dorm for $9-$18 per night. However, if you want to live in a luxurious hotel that would cost you about $50-$200.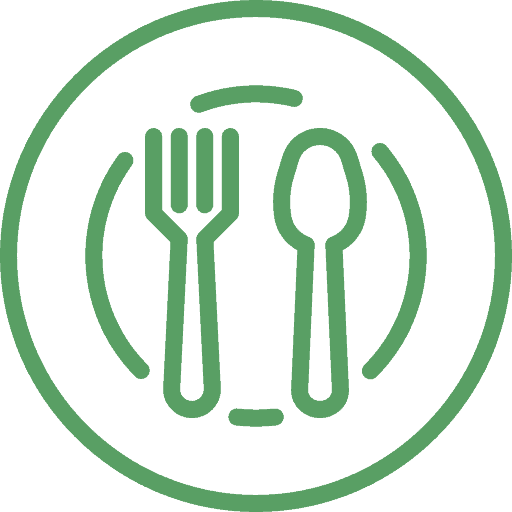 Eat local and save lots of money. Try sodas, a local restaurant run by local families, where you can get local cuisine for as low as $5 for a big plate of food. You can also get for $3 a plate of pinto, beef and fried plantains at small local restaurants. Big restaurants with fancy meals start at $20 per meal.
Many backpacker hostels also have the kitchens where you can cook whatever you like. This is the most economical way and you might save a lot by cooking your own meals.
I survived on an average budget of  $30-$50 per day in Costa Rica including accommodation, transportation, and food. You can have a lot of fun while staying in budget if you eat local and stay in hostels.
| Travel Style | Accommodation (per night) | Food (3 Meals) | Transportation | Activities (Per activity) | Daily Cost |
| --- | --- | --- | --- | --- | --- |
| | | | | | |
| | | | | | |
| | | | | | |
Though Costa Rica is a cheap region, if you don't pay attention you'll see your wallet shrinking quickly. So, here we have some tips for you to save as much money as you can and enjoy your trip more at a low budget.
1.

Tours: Book through your hostel, or from a local
I find that hostels typically have good deals for their occupants, though I can usually find cheaper prices by just wandering about the tourist areas, you always take a gamble with this, but you'll find that people pay different price points for the exact same tour.
2.

Couchsurfing!
I'm a huge fan of couchsurfing, you will make local friends, lasting memories and save some money with free housing.
3.

Eat local 
It goes without saying, stay away from the restaurants in the tourist areas.
4.

Cook your Food
Although local food is not very expensive in Central America you can still save the cost if you do all the cooking. Especially when going on an overnight hiking trip or long hours of surfing, having a backpacking stove might come handy and economic as well.
5.

Pack your Water
While going for long hiking trails, you need to remain hydrated. It is better to pack your water in your backpack as you can have a hard time finding clean drinking water on the way. Even if you find it might cost you some penny that you can save if you have had it beforehand.
6.

Pre-plan your trip
While on a trip, things usually don't go the way we had planned them to be but still planning helps you keep things in order. Preplan your trip so that you might have a cost estimation as well as an idea of where are how you are going to travel. Keep an eye on the flight schedules and you might get some cheap opportunity.
Throughout the region, you will find many interesting places to stay. It is up to you to choose the best among these.
Arenal Volcano National Park
Nomad Coworking And Working Spots
You cant be a digital nomad without wifi. So below are some spots where one can work comfortably. Don't forget to check my nomad lunch break section for places you can still visit and/or work from during lunch. #nomadworkspace
Arenal Volcano National Park
Monteverde Cloud Forest Reserve
Balancing work and exploring can be tough, here are some activities or places you can visit during a lunch hour. You will see the words hotspot, wifi, or break which indicates what you can use to work there, or if you cant and its time for a work break. #nomadlunchbreak
Arenal Volcano National Park
Monteverde Cloud Forest Reserve
Getting around takes time in Costa Rica, sometimes you may want to opt in for private transportation, the choice is yours.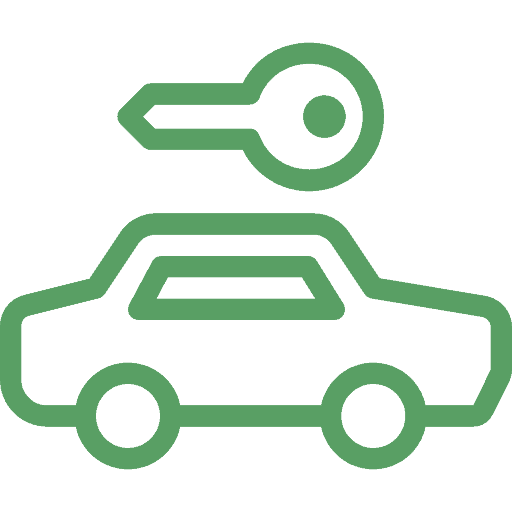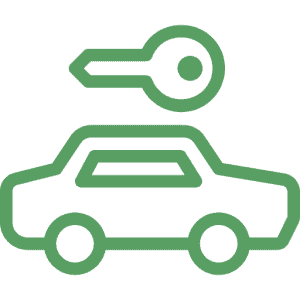 Driving a car gives you the flexibility and freedom to choose your time and destination. Certain areas might require you to travel a 4×4 so just be aware of that. Driving here isn't friendly to unexperienced drivers so please be aware of other drivers, be alert and drive defensively. Stay alert of cows crossing, stray cats and dogs, mountain curves, landslides, cargo trucks, sudden fog, etc.


Taxis are available and are recommended for short trips within the towns. Sharing taxis is also common for short term trips of an hour or so.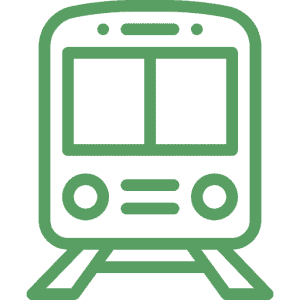 The cheapest mode of transportation but also very slow. Don't choose trains if you are in a hurry. There are three classes of travel. First the most expensive class and only available in night trains, the second air-conditioned class with softer and comfortable seats, and third the cheapest class with hard seats and no air-conditioning. You can book your tickets online at 12go.asia by paying a small surcharge. Check out my post about 12go.asia, it will save you a lot of hassle.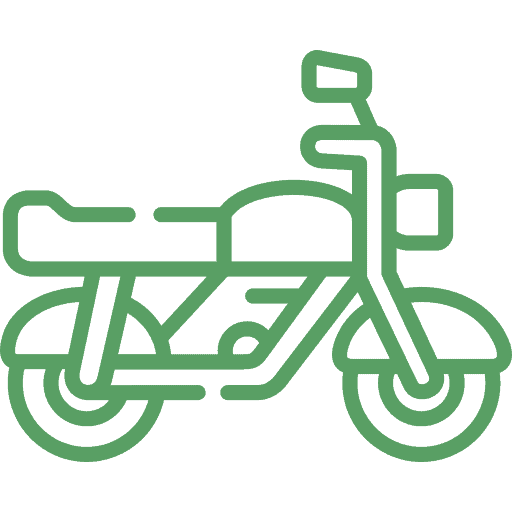 For the experienced driver, this will give you more flexibility and freedom to drive around to rural areas.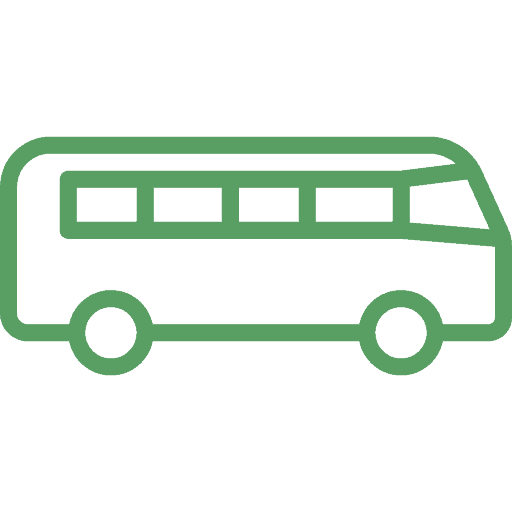 Costa Rica has a well-maintained transportation system. If you want to have the real taste of local culture in a cheap way this is your way. The public bus system runs throughout the day even to remote areas. Interact with local people, explore the local towns and places that you might miss otherwise. The only drawback of the bus system is their speed. It will take hours to take you from one place to another which can otherwise be covered faster through airplanes.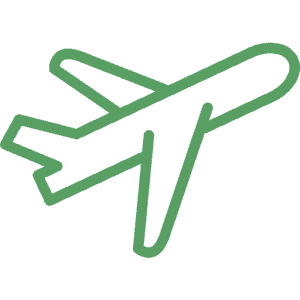 The fastest way to get around but the most expensive. If time is more precious go this route, if you aren't in a rush, take a bus.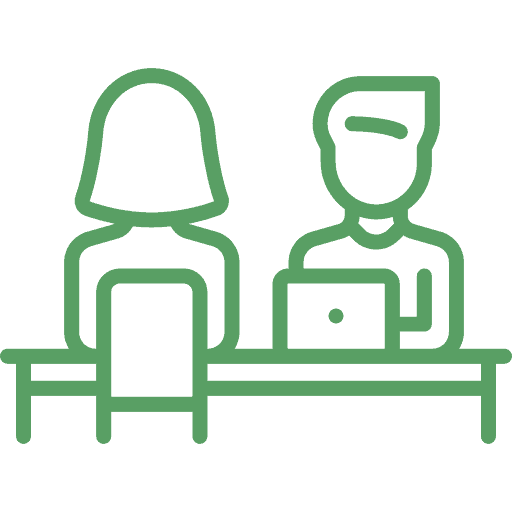 https://12go.asia/en : This link will get you buses, trains, taxis, ferries and flights for most major routes in Asia.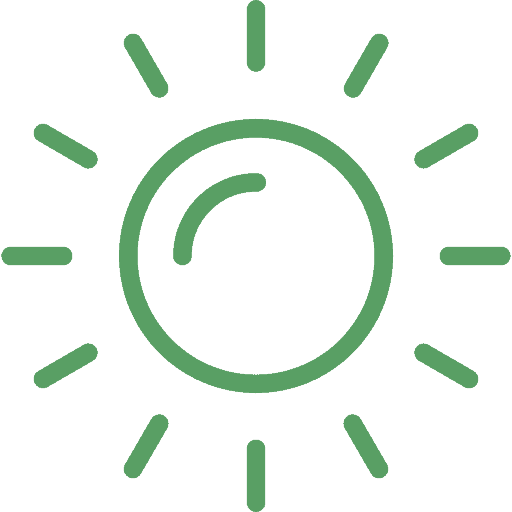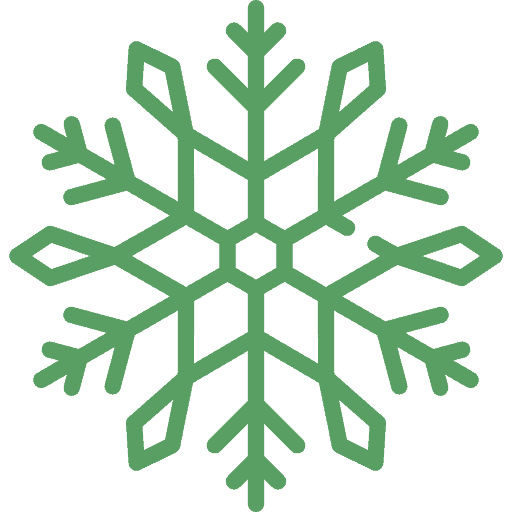 The weather in Costa Rica can be divided into two seasons, wet and dry. From December to April is the dry season with plenty of sunshine and pleasant weather for water-sports, beach lounging and exploring rain-forests. But a popular time is also an expensive time. If you want to save some money and don't mind a little rain, visit between May to November when prices are the lowest. In June and July, there is a brief shower pause and weather is relatively dry.
Common Questions About Costa Rica
How To Stay Safe and Aware of Scams
Costa Rica is fairly safe, I never felt in danger, use your common sense as always.
1.

Taxis
Licensed taxis are only red or orange. Avoid any other color car as it can be risky and illegal.
2.

Night Buses
Avoid night travel in big buses. There is more danger of robberies at that time. Also, do not go out alone especially in deserted areas at night time.
3.

Drugs
Avoid drugs. Getting involved with drugs in Central America might get you in lots of trouble.
4.

Money Belt
Keep your belongings safe and close to you while traveling. It is more appropriate to use an under-belt wallet to keep your money and passport.
5.

Be Vigilante
Be aware of your surroundings. Don't be too paranoid but remain conscious if you feel anything suspicious around.
6.

Be Smart
Even if after all the precautions you encounter a robber, DO NOT RESIST! They usually have weapons which they don't hesitate using. Safe your life first.
7.

Travel Insurance
Most important is to get travel insurance during your journey. This insurance can help you a lot in case of some injury, theft, cancellation, etc.
What to pack
Depending on the length of your stay your list may be a little different but here is a small outline of what items you may want to pack.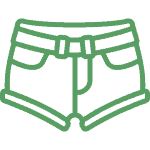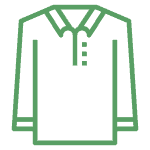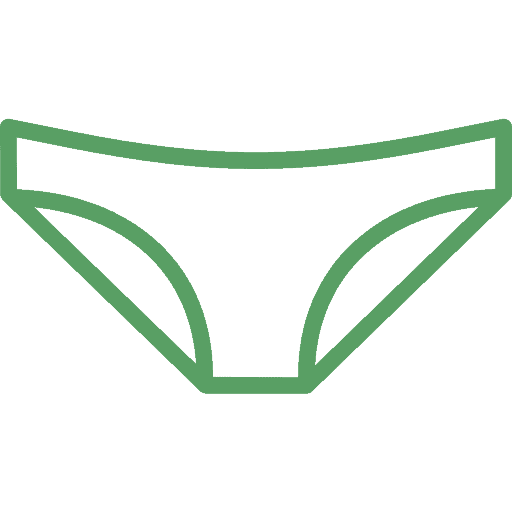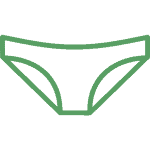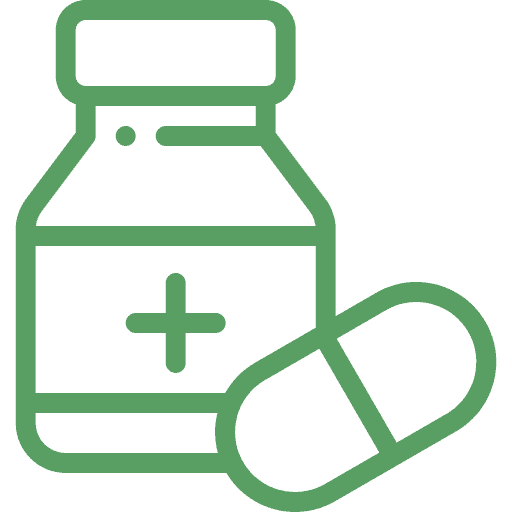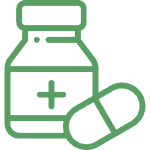 Medicine: Tums, Aspirin, Pepto , Antibacterial Cream, Hydro-cortisone cream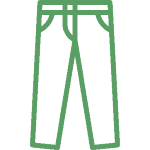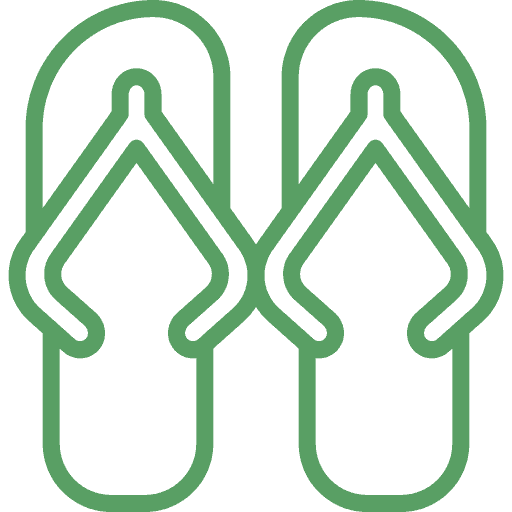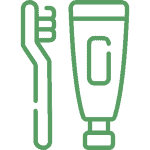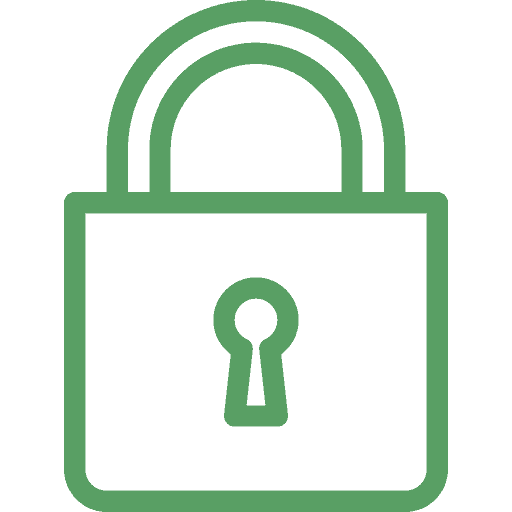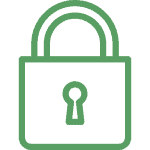 Locks: Some hostels provide locks for a fee, so bring your own
Did I Miss Something? Let Me Know In The Comments!