India Travel Guide For Backpackers & Digital Nomads
One of the world's most fascinating travel destinations. A billion people, an ancient and unbroken culture, a kaleidoscope of sights, sounds, smells … and one of the fastest changing societies on earth.
There is nothing like your first India trip.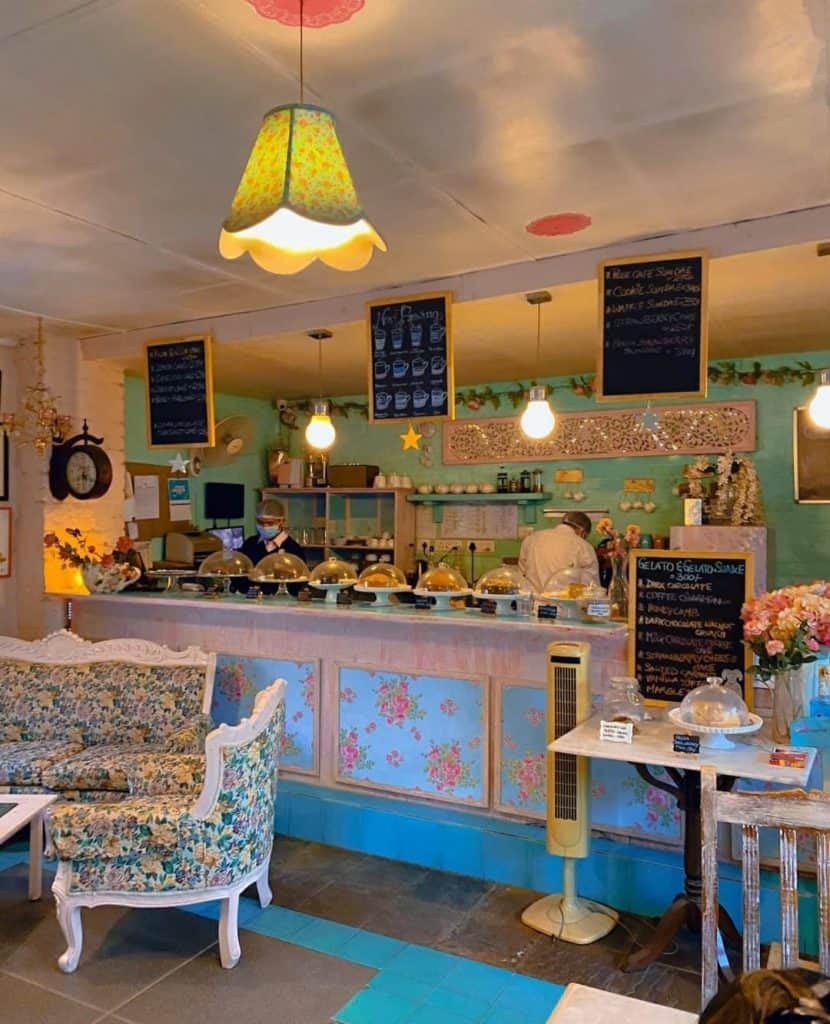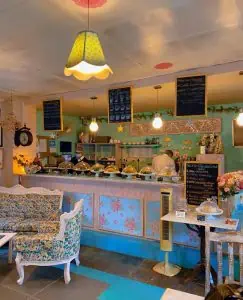 This article will guide you through the top Instagrammable Cafes in Delhi, India. Don't miss out photograping these beautiful Cafes in Delhi.
Read More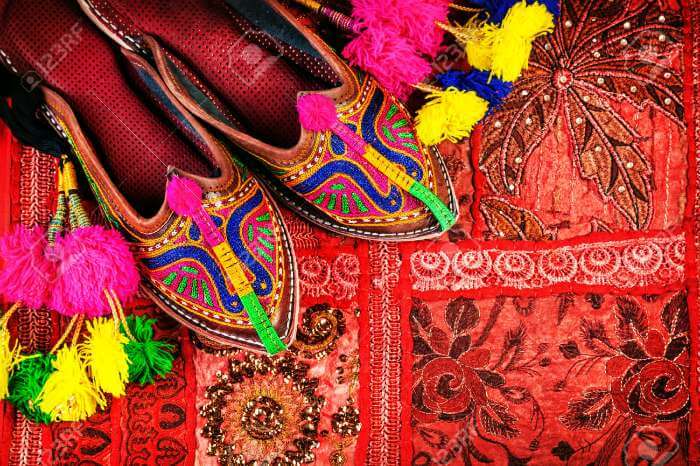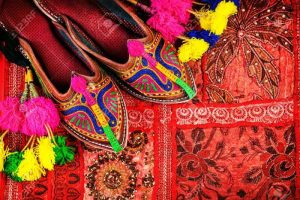 India requires an electronic visa (e-Visa) from most countries, but applying for one is fairly easy. Tourist e-Visas have durations of 30 days, 1 year, or 5 years, with the 1-year and 5-year visas allowing for multiple entries.

Steps in Applying for an Indian Tourist e-Visa:
Have a passport valid for at least six months before the date of entry

Visit the

Indian e-Visa Portal

Upload the required documents (digital passport-style photo and copies of your passport ID pages)

Fill out the necessary details such as personal data and port of entry.

Pay the visa fee, which may vary according to your nationality or type of visa.

Wait for the email of approval which is extremely likely

Print the digital Electronic Travel Authorization (ETA) once received to show to the immigration
Top 5 Things to See and Do in India
Other Things to See and Do in India
The best places to visit in India are the ones that call you. They may or may not be the most well-known. Many people feel they have to visit the Golden Triangle – Delhi, Agra for the Taj Mahal, and Jaipur – on their first trip to India. But you don't. India has amazing places all over the country, some of which are not well publicized.
1.

Bandhavgarh
IBandhavgarh was once a popular hunting ground for the Maharajas and it is now one of the last few tiger habitats in the world. Seeing tigers in the wild is tricky, but this national park is one of India's smallest, with the highest concentrations of these big cats. If you don't spot them, you may well see leopards, deer, wild boar, sloth bears and a bevy of birds to boot.
2.

Chhattisgarh
Few tourists are aware of this central-east state with tribal communities such as the Baiga, Gond, Maria, Dhurwa and Bhatra who are starting to share their traditions and lifestyles, many of which haven't changed for thousands of years, with visitors. Combine with a visit to the nearby state of Odisha to meet the Kondh and Paraja people too. Trekking in the Maikal Hills just adds to the magic.
3.

Delhi
New and Old, it is the latter that still pulls the punters. And it is seriously old, going back 5,000 years. There are three UNESCO World Heritage Sites – Humayun's Tomb, the extraordinary Qutub complex with its elegant 12th century 72.5 m minaret, and The Red (sandstone) Fort. Walk from here to the Jama Masjid Mosque, take in the views from its minaret, and you'll have earned lunch at Chandni Chowk market.
4.

Goa
India's smallest state has so much more than its reputation for backpackers and boozy beach gangs would suggest. Stay clear of raucous resorts of Calangute, Candolim, and Baga and head to spots like Kerim, Ashwem and Anjun for beach bliss. For real action on Goa, not of the party kind, kayak through flowering mangroves of the Sal backwaters, down the Nerul River or cycle along this Konkan coast.
5.

Gujarat
Gujarat is a state of dichotomies. As well as having coast and desert in close proximity, it also has one of the most industrialised landscapes. Explore the Kutch Desert, home to the nomadic Mir tribe or head to Poshina with its nearby tribal villages of Garacia, Adivacyi and Bharad. And although there are 1,600km of coastline, there are hardly any developed beaches. Yet.
6.

Jaipur
Made famous again after the success of 'Best Exotic Marigold Hotel', set among the flower markets, bazaars, Palace of the Winds and Amber Fort of this more than pretty in pink city. Its old town is a place to let the reality of India seep in. With camels and carts in the streets, monkeys climbing the city walls, fortune tellers, snake charmers and a Maharaja's palace. There are many must visit places in Jaipur, make sure to plan atleast a few days.
7.

Kashmir
Kashmir has long been a disputed area and is now administered by India, Pakistan and China. India's section is the state of Jammu and Kashmir. Following years of violence, the FCO lifted its ban here in 2012, although still only advises travel to Ladakh and the cities of Jammu and Srinagar. So it is early days for having tourists back into the state as a whole, but a great time to get in there.
8.

Kerala
Best known for beaches and backwaters, houseboats and home stays, Kerala is best explored on foot, hiking through the splendid Western Ghats mountain range. Or by bike, cycling through spice and coconut plantations or along the backwaters. Avoiding the rash of resorts around Kovalam, head north to Malabar for beach bliss. Hop over the border to states of Karnataka or Tamil Nadu for full on southern Indian trail mix.
9.

Rajasthan
Rajasthan is like walking into both an artist's palette and imagination. With the 'Pink City' of Jaipur and all its palaces and prettiness, the devastatingly beautiful dunes of the Thar Desert, the multi-coloured Brahma Temple at Pushkar , all blue desert city of Jodphur and Udaipur's Lake Pichola with its purple Aravalli Hills, it's the whole gamut of gorgeousness.
10.

Ranthambore National Park
Ranthambore feels so much like waking up in Rudyard Kipling's head, you almost expect Baloo to appear. It is one of the 'bear necessities' of a trip to India. And there are indeed sloth bears here, on which Baloo was based, as well as being the habitat of the Bengal tiger, nilgai, sambar and jungle cat, plus crocodile in the lake. All living among a magical mixture of tropical forest and ruined temples.
11.

Taj Mahal
Three words. Don't miss it. You can't fail to fall in love with the white marble mausoleum, built by grieving Mughal Emperor Shah Jahan in memory of his late wife. It is the icing on the cake of this period of Mughal architectural period. Although Agra is pretty ghastly, stay overnight to see it at sunrise. Don't miss the Agra Fort and 'ghost town' of Fatehpur Sikri
.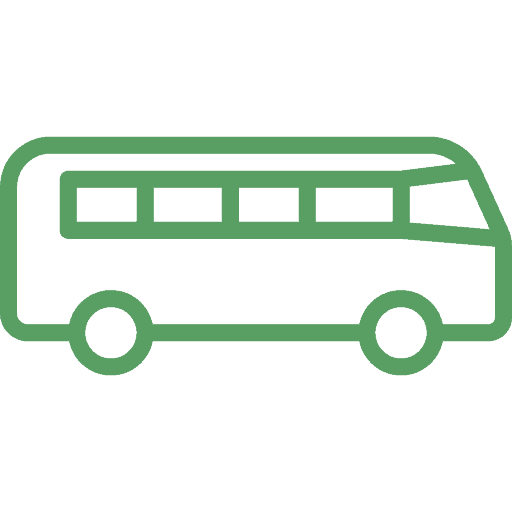 In India, there are plenty of travel options from tuk-tuks to trains and buses. Buses run all over the country and there is a specific bus network for tourists as well. Auto rickshaws or tuk-tuks are also a great option. It costs less than $1 for a kilometer and an extra change to transport the luggage. If you have a valid license, you can also rent a car and explore the area like a pro.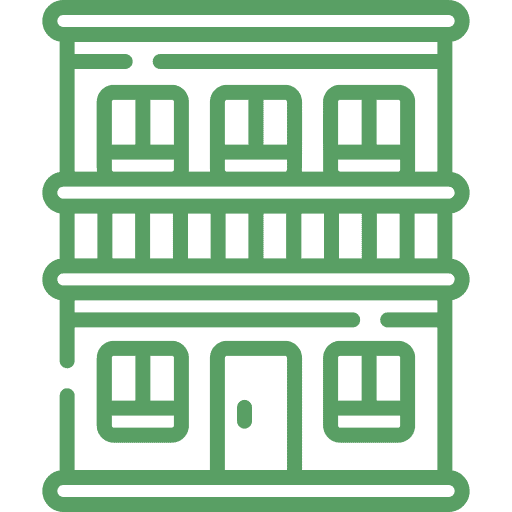 India offers a range of accommodation options of which the best one is backpacker hostels. Most of the cities have backpacker hostels where you can get the dorm bed for almost $6 /night. You can also get private rooms but they charge more, of course. There are guesthouses as well which charges around $15 per room with or without air conditioning. And if you are in the major cities and like to splurge, you can get a nice room for almost $25-$30 per night.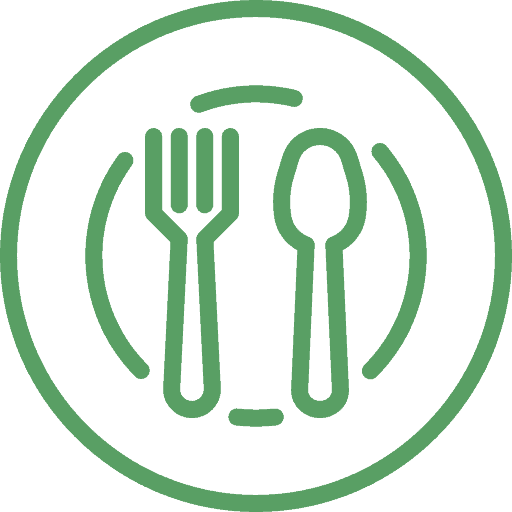 Indian cuisine is regarded as the most colorful, diverse, and tasty cuisine in the world. The cost of the meals greatly depends on your choice. Opting for local small eateries is the best way to enjoy delicious Indian food while being light on your pocket. You can eat a three-course meal at a local eatery for almost $3 along with a beer costing $2 .Also, you can shop for groceries costing you almost $5 per week.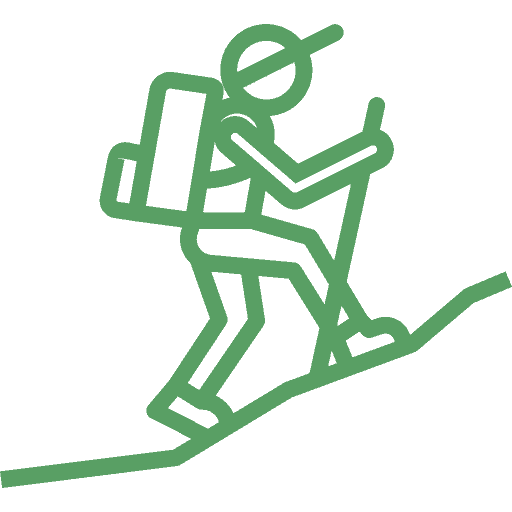 Obviously, all the things you see and do will add up to your trip's costs. No matter how much money you'll save in other ways, sightseeing will take a huge chunk of your budget. Most of the attractions in India costs between $5-$20, for example, the Taj Mahal's entrance fee is $17 and Qutub Minar will cost around $10. And, if you want to enjoy adventure activities, it will cost even more.
The average rent for a one-bedroom apartment in any major city center is around $100–400 per month in India. Sometimes that already includes the utilities. But if not, a month's regular use of utilities costs about $50 to $100 on average. For food and groceries, a month's worth of groceries with some outside meals is just about $200 per person.

Transportation expenses are also essential. Renting a motorcycle is common and costs about $300 a month, including rent, gas, and maintenance costs. If you decide to use public transportation, it will lower your expenses to just around $100 to $150.

All in all, a budget of $700 to $1300 is sufficient for living even in India's main cities.
India is a quite affordable destination to travel, depending upon your choice of accommodation and activities. If you are thinking how much does it cost traveling around India, take a look at the following suggested budget table:
| Travel Style | Accommodation (per night) | Food (3 Meals) | Transportation | Activities (Per activity) | Daily Cost |
| --- | --- | --- | --- | --- | --- |
| | | | | | |
| | | | | | |
| | | | | | |
As always here are some tips to save you some money.
1.

Eat Local
Don't go for national chains, try and eat some street food. One of the best meals I had was butter chicken from a street vendor.
2.

Travel
Be ready for delays, transportation isnt too costly but can be slow.
3.

Take a water filter
Water isnt safe to drink, so either take a filter or buy bottled water.
4.

Take it slow and easy
You will see more of the country this way, my favorite memory was taking train and just sitting on the edge of the car, looking at the country side.
Best Cities In India For Digital Nomads
Bangalore
Bangalore is regarded as the Silicon Valley of India. As it is a techno hub, it is also where a lot of start-ups are sprouting at an outstanding rate. If you are interested in business opportunities or meeting like-minded people in India, Bangalore is your city.


Mumbai
The city of Mumbai is cheaper than other major cities even though it is fairly as advanced as them. Lots of historical places, and ancient temples but still has numerous modern co-working spaces inside the city. Nomads will enjoy their stay for both work and sightseeing.


Kolkata
The city of Kolkata is known as The Mecca of Indian Football. Many expats and nomads form their football groups, and then host tournaments to socialize with each other and with locals. So if you find the sports activity fun, go ahead and make Kolkata your playing field.
When it comes to Indian accommodation, you can spend as little or as much as you like – from $2-$2000 a night and beyond. 
Budget options are generally OK, but mid-range is where you get the best value for money, though if your budget can stretch you'll find the luxurious five-star hotels of the Indian-owned Taj group (tajhotels.com) to be world class.
With AirBnB exploding all over the world, it's no surprise that you can find some pretty nice apartments in India. Options are great in the country, with many beautiful 1 and 2 bedroom places going for just  $30-$50/night.
Whether you choose to stay in a dorm bed (from $3/night), or you splurge and get a double room for you and your partner (from $10 , there's pretty much a bed for all budgets in India's hostels.
Hostels are generally clean and comfortable (read the reviews to be sure), and they come with the added bonus of having fun common areas where you can meet other travelers.
India's coffee shops and co-working spaces are great places to meet people and do business. Especially in cities like Bangalore, which has tons of budding start-ups and young entrepreneurs, both the locals and nomads are open to friendly conversations.
Aside from that, here are some online groups you can join. Here, you can ask questions about your concerns and prepare before arriving.
Bangalore Expat Club

– A group for both expats and locals that holds social gatherings. Events happen at least once a week, and you'll find an easy time to find friends.

Mumbai Expat Club

– A private Facebook group that holds frequent dining and social parties. Also forms events for attending the local cultural festivals and parades.

Internations' India Groups

– A website for finding groups for the specific city you are staying in
Travel Buddies Mumbai – An international group for backpackers in Mumbai, India.
Nomad Coworking And Working Spots
You cant be a digital nomad without wifi. So below are some spots where one can work comfortably. Dont forget to check my nomad lunch break section for places you can still visit and/or work from during lunch. #nomadworkspace
The Window Seat Cafe & Coworking: Address
Balancing work and exploring can be tough, here are some activities or places you can visit during a lunch hour. You will see the words hotspot, wifi, or break which indicates what you can use to work there, or if you cant and its time for a work break. #nomadlunchbreak
Wifi And Internet In India
Internet usage in India has grown at an exponential rate since the pandemic. Which reflects on the internet's performance as well.

At present, the majority of the accommodations in the cities and towns have stable internet connections. Coffee shops and some public spaces offer free Wifi too, though with limited access. For internet backup, buy a local SIM card from well-known providers like Jio and Airtel for the best value in cost and performance.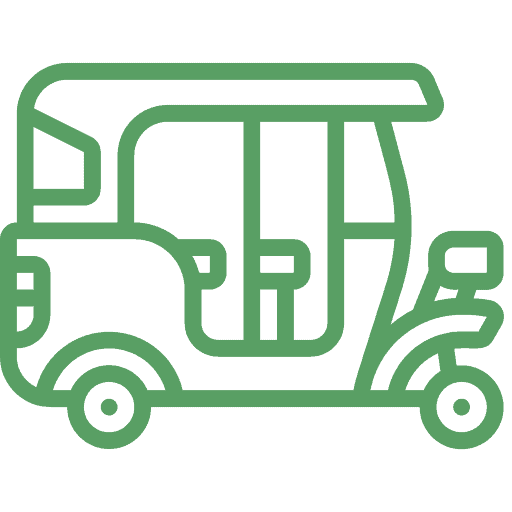 The most popular way to get around, and not for the faint of heart. Make sure you agree on a price before getting on.


Uber & Ola Taxi are the two most used services. Pull out your phone, install the app and get ready to go!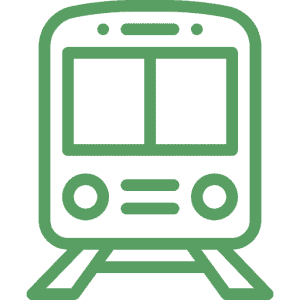 India has an amazing railway network that literally connects the whole country except mountain areas. In my opinion, a train is a great option for journeys under 24 hours. For longer journeys consider a flight or split the trip into a few days while visiting destinations on the way.
Consider that trains do get late (sometimes by many hours) Sometimes there is just one track connecting many places in the state. Hence, if one train is late, all the trains after it are late too because the track is going in the same direction.
To avoid unnecessary frustrations, check the train reviews online and use train apps to track the train during the journey. Some apps give you live updates. It also helps to know when you need to get off as no one announces the stations.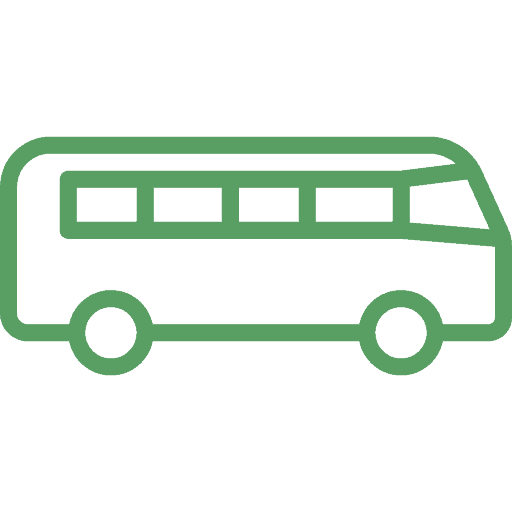 Intercity buses in India: there are private and government buses in India. Private you can find on RedBus.in and state buses you can search at Bus India or on individual transport websites of each state (e.g. Karnataka buses, Rajasthan bus network, etc.)
Government buses can be either very cheap if it's a local non-AC simple bus or very expensive – if it's AC bus with comfortable seats. If you travel by local non-AC bus $1.5 can take you far in India. The longer the distance, the cheaper the tickets.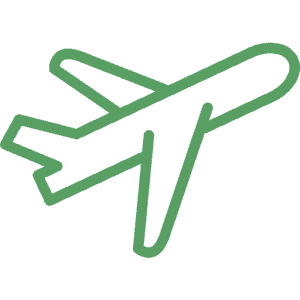 India currently has over 120 airports. As passenger traffic is continuously increasing, India plans to build 100 more airports around the country within upcoming 10-15 years.
Budget travel is booming. If you book tickets in advance, you can find really cheap fares (e.g. – Bangalore – Delhi –$42.06 etc.) on budget airlines. Despite the fact that I'm in favor of road transport whenever possible, overall, it does make sense to fly between long distance cities (to save 2-3 days inside the train).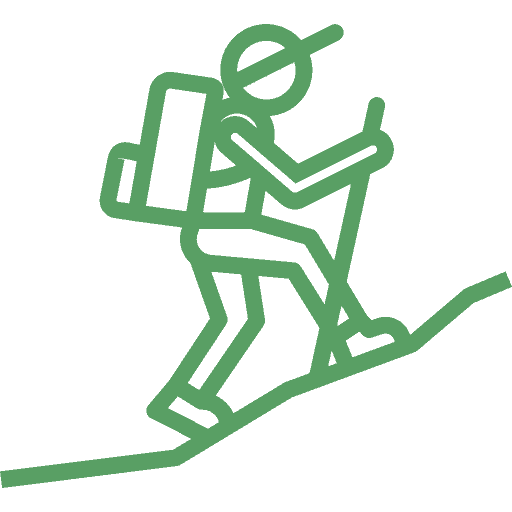 It is possible but very slow. I personally have no experience with this.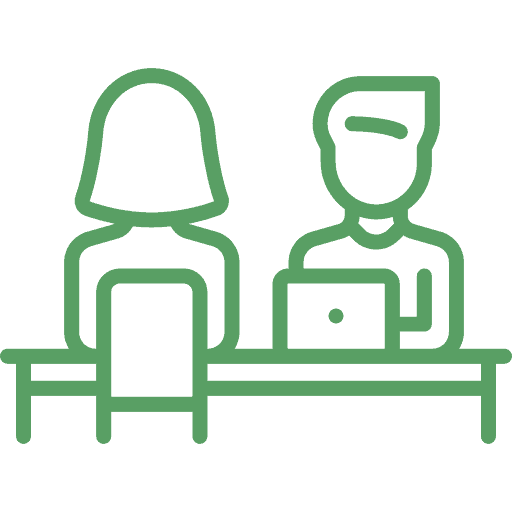 https://12go.asia/en : This link will get you buses, trains, taxis, ferries and flights for most major routes in Asia.
When To Visit Taiwan: Weather And Seasons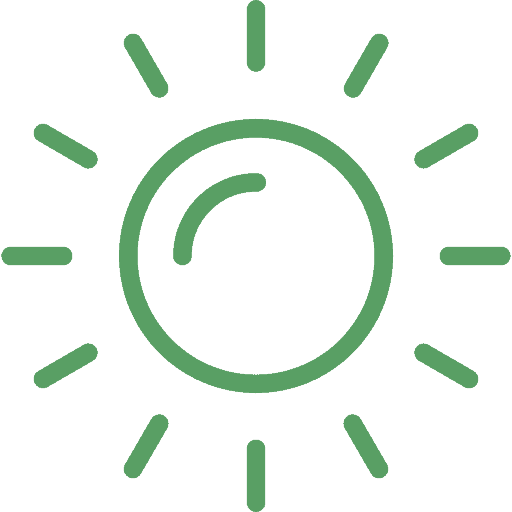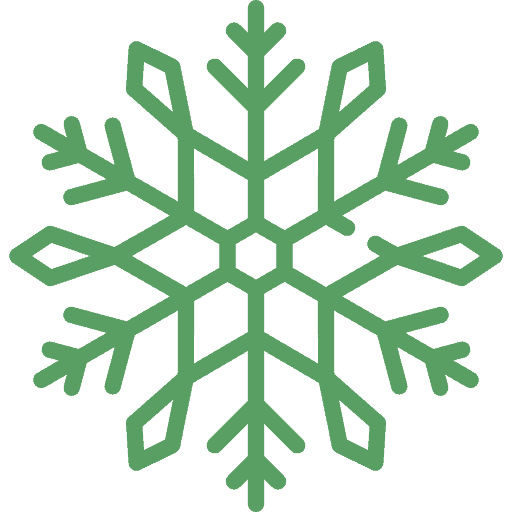 You can't generalise about anything when you travel to India. Certainly not the weather. In December you can bask on the beaches of Kerala or burn at the Taj Mahal, yet head into the mountains of Ladakh for temperatures plummeting into the minus teens. There is a monsoon from July until September, but the sun can be shining in the north. You can hike in Kerala's Western Ghats in winter, but head to the Himalayas and it's skis, boots and crampons.
The best time to visit India for sun lovers is October to February, when the sun makes glorious weather, especially in the south. 
February until May are also lovely, although a lot more humid. Tiger and elephant watching is best during the hottest, driest months, 
April, May and June, as tigers come out in search of water .Delhi and the Golden Triangle are best visited during 
February and March, October and November for tolerable temperatures, but you will get the crowds at popular sites. The weather is scorching from 
April to June, with temperatures soaring over 40°C. It is like the whole place is weeping with relief when the monsoon rains come in July, lasting through August and September. Roads can flood then, making for one big mucky metropolis. It can be foggy and freezing in December, January and February. The Taj Mahal is closed on Fridays.
There are lots of wonderful celebrations in January, from the Kite Festival in Gujarat, Bikaner Camel Festival in Rajasthan to countrywide celebrations for Republic Day on 26 January. New Delhi festivities in particular are wonderful to witness.
If you want to go hiking in Kerala's Western Ghats, it is best to do so outside the monsoon peak in July and August. 
Pros And Cons Of Living As A Digital Nomad In India
Pros:
Affordable Cost of Living
Essentials are generally affordable
India has a rich cultural heritage, in terms of languages, food, and traditions that are interesting to immerse in.
Cons:
In many parts of India, there isn't enough basic infrastructure like good roads, transportation, and places to get medical care.
Overcrowding and Pollution
Cities in India can be very overcrowded and polluted, making living conditions uncomfortable.
Some people may find India's traditional and conservative mindset to be limiting.
Common Questions About India
India can be a bit dangerous, especially for solo and female travelers. Avoid leaving your things and even your food and drinks unattended because drug spiking is not unthinkable. Scams are rampant, so be cautious whenever you are offered anything free.
Uber, Ola, Rapido, and BluCabs are local ride-hailing apps. Zomato and Swiggy for food choices, restaurants, and even grocery delivery. Lastly, GoogleMaps and MapsmyIndia are recommended for your navigation.
Credit cards are widely accepted in India. Most hotels, restaurants, stores, and establishments accept card payments. But I still recommend bringing cash in hand for smaller transactions and in case of card acceptance errors.
How To Stay Safe and Aware of Scams
Safety in India is not as bad as you might be led to believe, and issues vary per region.
1.

Petty Theft
Petty theft is the most common, so you need to protect yourself from that. Padlock your luggage and keep valuables close by.
2.

Kashmir
This region is known for its civil unrest and turmoil, be careful when travelling here.
3.

Credit Card Fraud
You might think you have a strong stomach, but let me tell you from experience, you dont.
4.

Dont drink the Water
Traffic conditions in India are not very safe especially for inexperienced drivers. Traffic rules are also not enforced very seriously. Try not to drive and hire a car with a driver instead who is familiar and experienced in driving the country roads. Always carry your license and international drives license.
5.

Medical Insurance
This is always a must, medical treatment is cheap in india but  it's always good to have a safety net.
6.

Cover up
Women are advised to keep the body covered as much as possible, and not to walk alone in tourist cities at night, as sex crimes have occurred. Also, women have been accosted during Indian holidays when street parties become drunken chaos.ndia
Depending on the length of your stay your list may be a little different but here is a small outline of what items you may want to pack.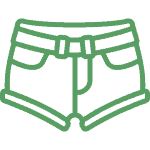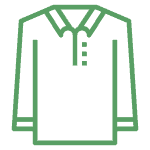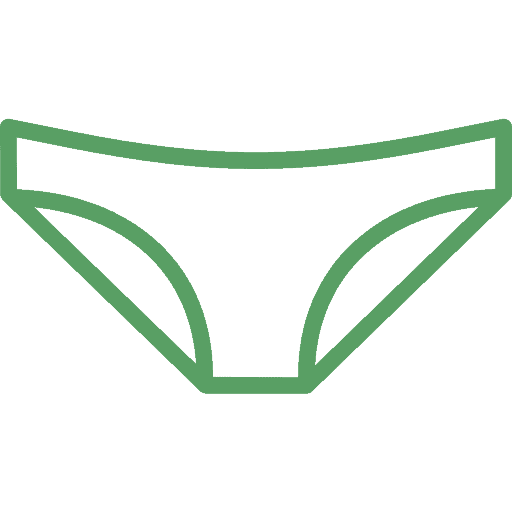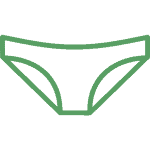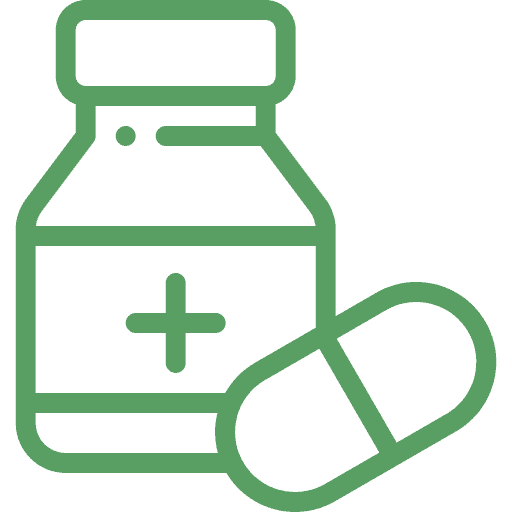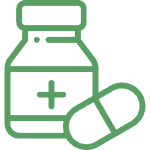 Medicine: Tums, Aspirin, Pepto , Antibacterial Cream, Hydrocortisone cream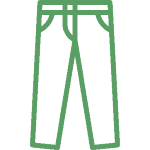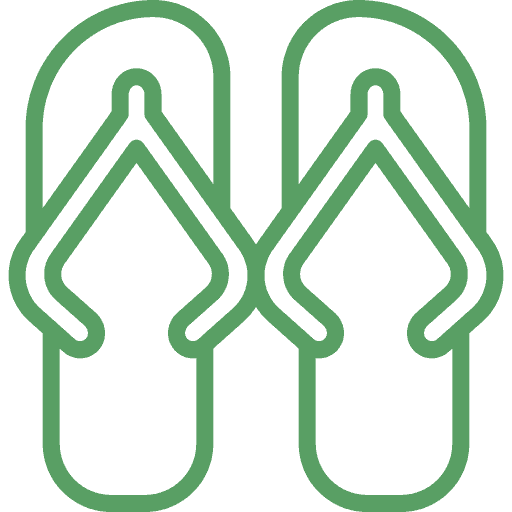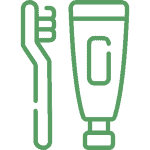 Toiletries: Toothbrush, toothpaste, razor, floss, shampoo and body wash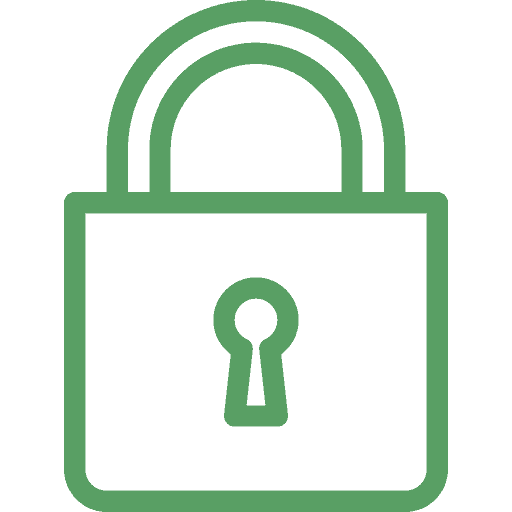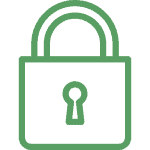 Locks: Some hostels provide locks for a fee, so bring your own
Did I Miss Something? Let Me Know In The Comments!
Final Thoughts: Is India Good For Digital Nomads?