Is there a South Korea digital nomad visa?
Tour Suggestions: Coming Soon
The "K-culture training visa"
Targeting young teens and adults who want to learn more about Korean culture. Visa holders will be allowed to stay  for up to two years, and  be required to receive training or educatoin in sectors related to K-pop.
"Workcation" visa or the South Korea Digital Nomad Visa
This will be South Korea's version of the  "digital nomad visa." This visa will acts as a temporary residence permit that allows foreigners to stay in Korea while working remotely for an employer in their home country. This digital nomad visa can be extended for up to two years.
When can I apply to South Korea's digital nomad visa?
Currently there have been no exact dates announced by the south korean government, but it is expected to be available in the second half of 2023
Where To Stay?
Booking.com – There are many options for accomodation in the Bahamas, Check Hostelworld for the best options. If you want to meet other nomads or travelers, hostels are the way to go.
The length is rumored to be for 2 years, with extensions being allowed.
There are no income requirements yet, but some other asian countries require a minimum of $45,000 – $50,000 USD
The government may require visa holders to register for the, K-ETA, which will allow digital nomads to upload travel records, criminal background checks, insurance requirements, and medical information.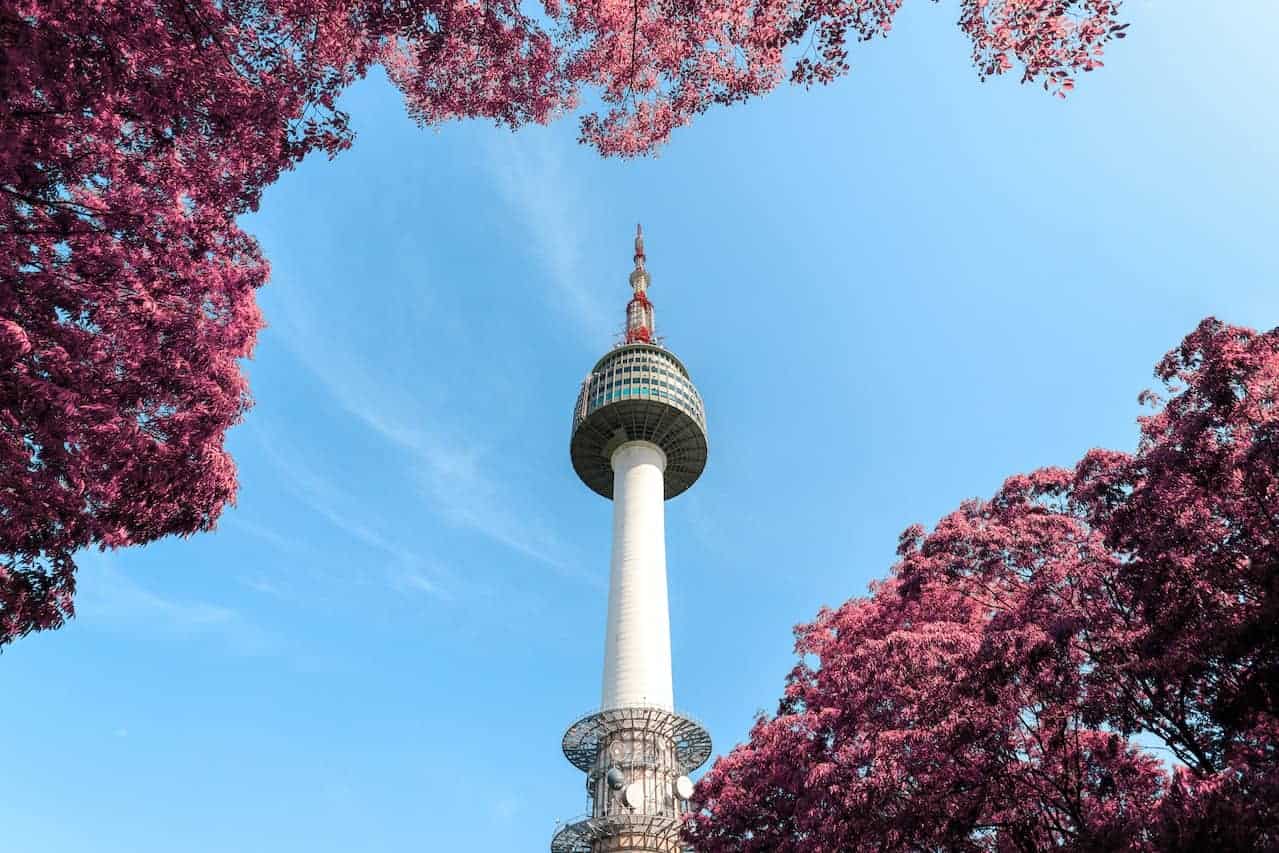 Many visitors are allowed visa on arrival, with a restriction on the length of stay. Please see the list below.
SOUTH KOREA VISA EXEMPTION FOR UP TO 180 DAYS
Citizens of Canada can enter South Korea without a visa for a stay of up to 180 days.
South Korea visa exemption for up to 90 days
Citizens of the following countries can enter South Korea without a visa for up to 90 days:
European Union countries (except Cyprus)
Antigua and Barbuda
Australia
Bahamas
Barbados
Brazil
Chile
Colombia
Costa Rica
Dominica
Dominican Republic
Ecuador
El Salvador
Grenada
Guatemala
Haiti
Hong Kong
Iceland
Israel
Jamaica
Japan
Kuwait
Liechtenstein
Macau
Malaysia
Mexico
Morocco
New Zealand
Nicaragua
Norway
Panama
Peru
Saint Kitts and Nevis
Saint Lucia
Saint Vincent and the Grenadines
Serbia
Singapore
Suriname
Switzerland
Taiwan
Thailand
Trinidad and Tobago
Turkey
United Arab Emirates
United States
Uruguay
Venezuela
SOUTH KOREA VISA EXEMPTION FOR UP TO 60 DAYS
Citizens of Lesotho and Russia can enter South Korea without a visa for up to 60 days.
SOUTH KOREA VISA EXEMPTION FOR UP TO 30 DAYS
Citizens of the following countries can visit South Korea without a visa for up to 30 days:
Albania
Andorra
Argentina
Bahrain
Bosnia and Herzegovina
Botswana
Brunei
Cyprus
Eswatini
Fiji
Guam
Guyana
Honduras
Kazakhstan
Kiribati
Marshall Islands
Mauritius
Micronesia
Monaco
Montenegro
Nauru
New Caledonia
Oman
Palau
Paraguay
Qatar
Samoa
San Marino
Saudi Arabia
Seychelles
Solomon Islands
South Africa
Tonga
Tunisia
Tuvalu
 Vatican City
Types of South Korea visas
South Korean visas are divided based on the duration and how many entries in the country they allow:
Single-entry visas, valid for a single entry and up to 90 days.
Multiple-entries, allowing multiple entries in South Korea for the length of visa issued.
You can apply for one of the following visas:
South Korea Tourist Visa
South Korea Work Visa
South Korea Business Visa
South Korea Family Visit Visa (for more than 90 days)
South Korea Student Visa
South Korea Working Holiday Visa
South Korea tourist visas issued to foreigners who want to travel simply for tourism or recreational purposes listed below
Tourism
Transit
To receive medical treatment in a South Korean hospital
To visit a family member/friend
To attend a religious/cultural/sporting/musival event
Another short-term reason
SOUTH KOREA BUSINESS VISA
A visitor is eligible for a long-term Business Visa for South Korea if:
You are a specialist who will work for a public or private organization in Korea to repair, install, or operate imported machinery
You will work as a manager or specialist in a company in South Korea
You are an Transferee within a South Korean Company
You are a specialist in a foreign investment company in South Korea
If a foreigner wants to work in South Korea, they have to apply for a South Korea Work Visa. Foreigners eligible for a South Korea Work Visa include professors, foreign language teachers, researchers, and those working in another activity permitted by the Minister of Justice through a contract with a public or private organization or company in South Korea. This will be arranged by the help of your employer.
Foreigners who wish pursue their studies in a Korean institution have to apply for a South Korea Student Visa. They can be:
Short-term Student Visas to attend a course of study that's shorter than 90 days.
Long-term Student Visas, to attend a course of study longer than 90 days, such as in a university or language school, which is most common.
SOUTH KOREA WORKING HOLIDAY VISA
The South Korea Working Holiday Visa is open to citizens of countries that have a Working Holiday Agreement with South Korea (as listed below). The WHV allows the holder to remain in South Korea for up to one year, for the purpose of holidaying, working, or studying.
To receive the South Korea Working Holiday Visa, you must:
Be one of the eligible countries in the list below
Be between 18 and 30 years of age
Have sufficient funds to cover at least the beginning of your trip (Minimum KRW 3,000,000)
You must not have received a South Korea Working Holiday Visa in the past
Have a clean criminal record
You must be travelling primarily for holidays (working or studying should be secondary purposes, otherwise you have to apply for a Student or Work Visa)
Citizens from the following countries are eligible for a South Korea Working Holiday Visa:
Australia
Austria
Belgium
Canada
Chile
Czech Republic
Denmark
France
Germany
Hong Kong
Hungary
Ireland
Israel
Italy
Japan
Netherlands
New Zealand
Poland
Portugal
Spain
Sweden
Taiwan
U.K.
US
SOUTH KOREA FAMILY VISIT VISA (FOR MORE THAN 90 DAYS)
You have to apply for a South Korea visa for Family Visit purposes if you fall under one of the following categories:
You will stay with a relative in South Korea for longer than 90 days
You are the spouse of a South Korean national
You are the dependent (spouse or child under the age of 20) of a South Korean temporary or permanent resident
You can also receive this type of visa if you are part of the South Korean diaspora or you once held South Korean nationality (Overseas Koreans).
South Korea visa requirements
When you apply for a South Korea visa, you have to submit several documents to support your application. The South Korea visa requirements change depending on the type of visa you need as well as the country in which you are applying. However, the standard set of documents everyone has to submit includes:

South Korea Visa Application Form
Your passport, which must be:

Valid for at least another six months
Have at least two blank pages

Passport-size picture(s). The South Korea visa photo size has to be 3.5 cm x 4.5 cm and have the following specifications:

White background
Taken recently (in the last three months)
You must have a neutral facial expression, staring straight ahead
Your face and ears have to be fully visible
You must not be wearing glasses

A return or onward flight ticket: Printed out
Proof of sufficient funds to cover the duration of your stay  bank statements and income tax returns)
Proof of accommodation in South Korea, such as reservation from hotel or related accomodation
Payment of the South Korea visa fee to consulate
For South Korea Student Visa:

Reference Letter(s)
Letter of Acceptance into the school/university

For South Korea Business Visa:

Letter from your employer
Letter of Invitation from the South Korean company

For South Korea Work Visa: Employment contract
You may have to submit extra documentation:

Cover Letter, introducing yourself and stating the reason for which you are traveling
Trip Itinerary, which details the activities you'll be doing in South Korea on a daily basis

Any other additional documents that the Embassy or Consulate request, depending on the purpose of your trip
SOUTH KOREA VISA APPLICATION FORM
Depending on the method through which you are applying, you can get hold of a South Korea Visa Application form in the following ways:
Online, by downloading it from the website of the Embassy or Consulate through which you are applying
At the Embassy or Consulate itself, when you go to make an appointment or submit the documents, within South Korea or in your home country
A private visa application company
Fill out Visa documentation with black or dark blue pen.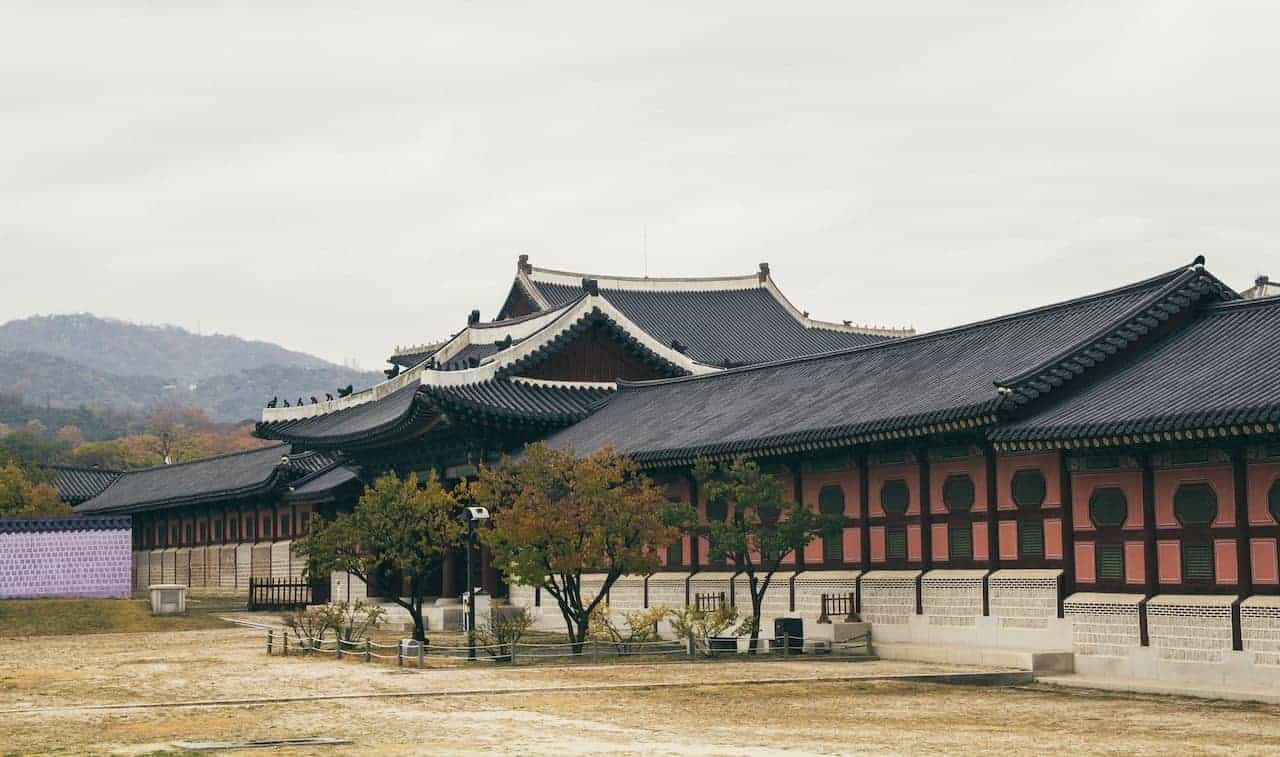 This opportunity is very exciting for digital nomads around the world. Be sure to prepare to be one of the first digital nomads in South Korea, by checking out South Korea digtal nomad guide.
Start Planning Your south korea Trip Now!
Book Your Flight:
Use Skyscanner to find a cheap flights. A travellers favorite way to book flights, as it searches websites and airlines around the world with one click.
Book Your Bus or Transportation Within South Korea:
There are two ways to book your transporation, ask your hotel or hostel, go to the local bus terminal, or book online, for a less stressful trip using EasyBook or 12go.asia
Book Your Accomodation: 
Find the best hotels or hostels at HostelWorld, Booking.com, Agoda.com. Perks include with no upfront payment. Pay when you check out and Free cancellations.
Dont Forget Your Travel Insurance:
Two popular choices are SafetyWing and WorldsNomads. A traveler should buy traveler's insurance to protect themselves against unexpected events such as trip cancellations, medical emergencies, and lost or stolen baggage. It provides peace of mind and financial protection in case of unforeseen circumstances.
Useful Apps?
KaokaoBus /K-Eta- Local Transportation
NaverMaps, KaoKaoMaps – GPS
Baemin and Yogiyo  – Food Delivery
T-Money : Payments and Transporation
Papago – Translation
Whatsapp/KaoKao- Communication
Want More Information On South Korea?
Be sure to check out my nomad travel guide on the South Korea for even more tips.
Disclosure: Please note that some of the links above may be affiliate links, and at no additional cost to you, I earn a commission if you make a purchase.