Italy Travel Guide For Backpackers & Digital Nomads
Italy is a living art gallery full of ancient ruins, architectural masterpieces, great beaches, high mountain peaks, impressive natural scenery, and world-class cuisine. Whether you are visiting Italy to explore its varied history, make the most of the stunning surroundings, and enjoy the scrumptious food, there are tons of things to do and savor in the country. However, Italy isn't the cheapest country to visit and the cost quickly add up unless you focus on what you are spending and plan your budget to avoid excessive spending. By using our backpacking travel guide, you can plan even a better trip to Italy. Let's get started.
Top 5 Things to See and Do in Italy
Other Things to See and Do in Italy
1.

Bologna
Bologna is known for its charm, resources, and cuisine. It has one of Europe's oldest universities and has various attractive squares filled with buildings like famous Piazza Maggiore.
2.

Turin
Turin boasts a surprisingly rich cultural and artistic life. It is an important cultural hub with great museums and impressive eateries. There are also some examples of Baroque architecture and historic sites, famous cafes, and artisan workshops.
3.

Naples
Naples, or Napoli, is endowed with a great heritage of monuments and artistic collections. It houses various historical and artistic treasures and is widely famous for its pizza and desserts.
4.

Perugia
A walled city that sits on a hilltop and offers stunning views over the valley. This city is known for hosting a world-famous jazz festival in the Summer and houses a University for Foreigners – a great place to learn Italian.
5.

Verona
Known for the story of Romeo and Juliet, Verona is a popular venue for opera festivals, and has a castle, and many high-end shopping complexes.
6.

Palermo
Palermo is the only region in Italy housing the highest number of UNESCO World Heritage Sites. This city boasts almost three millennia of history and is very famous for its architectural heritage and gastronomy.
7.

Pisa
Pisa is a legendary city known for offering plenty of attractions and experiences other than its Leaning Tower. This amazing city offers impressive scenery along the River Arno and houses over 20 historical churches.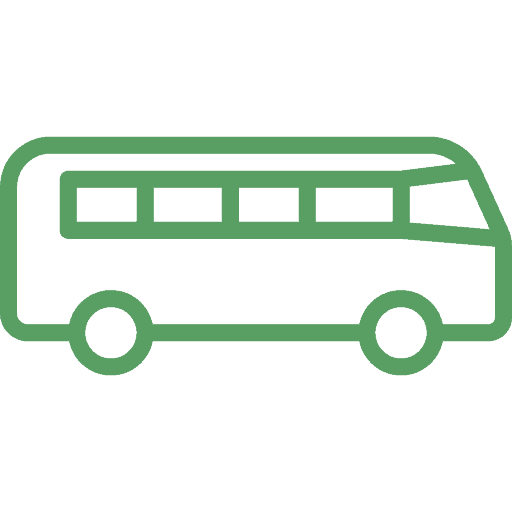 Getting around Italy is much easier than other European countries because of its extensive train network. High-speed trains will be more expensive like costing around $45-$75 but can get you to places in no time. In larger cities, you can take a bus or metro but they aren't suitable if you have planned a lot of sightseeing in a day. For cities like Venice and Florence, walking is the best mode of transportation.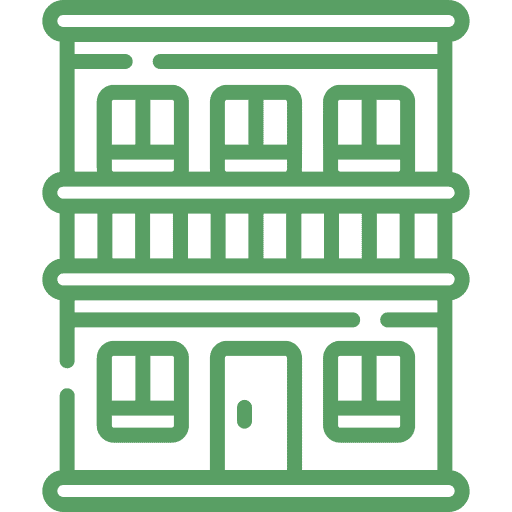 You can stay in hostel dorms for $25-$35 per night while private hostel rooms range from $50-$100 a night. Many hostels offer free bed linens and Wi-fi access throughout the property. For spacious rooms, expect to pay almost $75 per night. Another option is Airbnb where a room typically costs around $25 a night and an entire apartment starts from $44.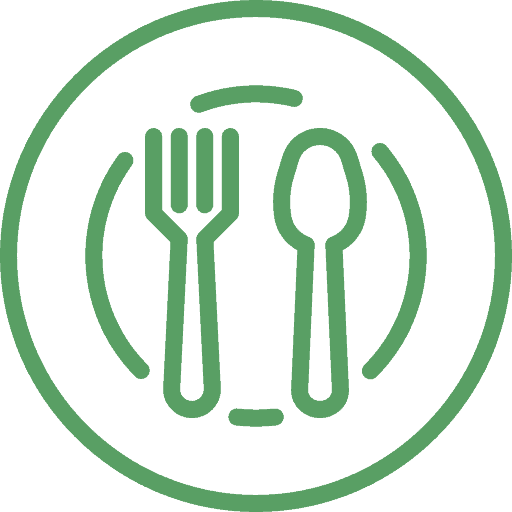 Italy is globally famous for its cuisine – pasta, tomato, pizza, gelato, and wine. It is easy to enjoy great food in Italy but eating for less can also be possible if you make some effort. Most restaurants charge $30 per person for a meal that includes wine. Many restaurants even charge a fee to simply sit there. But if you want to save money on your meals and have a kitchen in your hostel, you can consider cooking your own food for between $55-$80 a week.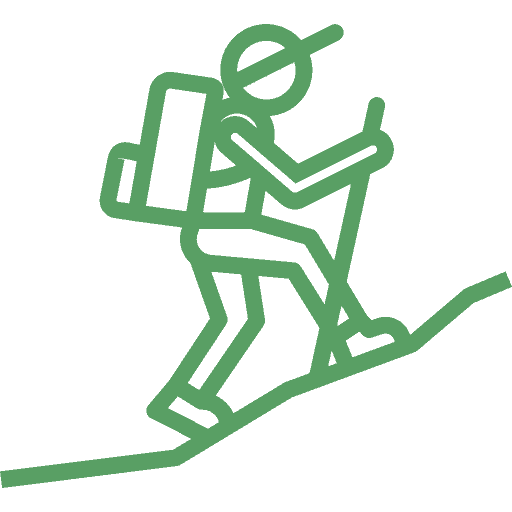 Many attractions charge people between $15-$25 for entry. When you book guided tours, they provide discounts if you reserve multiple experiences with them. Also, if you plan to do a lot of sightseeing, getting city cards will give you discounts on top tours and attractions. The cooking classes charge between $100-$350 per person while the wine tours cost between $65-$80.
Wondering how much does it cost to travel to Italy? Use the following chart to get some idea of how much you need to budget daily per your travel style.
| Travel Style | Accommodation (per night) | Food (3 Meals) | Transportation | Activities (Per activity) | Daily Cost |
| --- | --- | --- | --- | --- | --- |
| | | | | | |
| | | | | | |
| | | | | | |
1.

Couchsurfing
Accommodation is quite costly in Italy, even the hostels. So, you can consider Couchsurfing to share extra beds and couches with locals for free. This is not only a great way to save money but you can meet locals too.
2.

Ridesharing
If you don't have a tight schedule, use ridesharing service BlaBlaCar and catch rides with locals. Using this service, you can save money as well as meet interesting people and learn about the local culture.
3.

Take a free walking tour
If you want to save money, go for the walking tours and explore all beautiful corners of Italy on foot for free. With such tours, you can stop anywhere for pictures, sit in any café, and enjoy every little thing.
4.

Drink tap water
Instead of buying expensive bottled water, you can refill your bottles with tap water or from any drinking fountains present throughout Italy. The tap water is fine to drink in Italy.
5.

Purchase wine
In Italy, many local trattorias and osterias offer cheap wine straight from the container where wine is fermented. You can get a bottle of wine for $5 and it's way cheaper than drinking at the bar.
6.

Visit museums on free days
There are some museums in Italy that have a certain day of the week where people are allowed to visit it for free. For instance, Roman Forum, Rome Colosseum, and Palatine Hill offer free admission on the 1st Sunday of every month.
7.

Camping
You can use the camping service named Campspace which allows you to pitch a tent in somebody's backyard for little to no money. This service was started in 2010 but more people are now signing up and garden owners provide different services together with the camping ground.
8.

Get the city tourist card
Local tourism offices in most of the Italian cities issue a tourist card which gives you free entry to attractions, substantial discounts on all tours in the city, free local public transportation, and discounts at a few shopping complexes and eateries.
9.

Save money on food
There are many indoor and outdoor markets in Italy that offer fresh produce, cheeses, and homemade items. Instead of dining out, save money on meals by shopping for local items. Bakeries and delis provide excellent items that you can cook at your hostel and save some money. You can buy pizzas and paninis for only a few dollars and save a lot of money.
10.

Use public transportation
Getting between the cities is quite inexpensive with the Trenitalia system. These are the high-speed trains that offer great services for fairly affordable rates. And if you are on a tight budget, then take the local trains. Budget bus companies like Flixbus can take you to different places for almost $6.
There are various hostels in Italy that offer good value backpacker accommodation. But if hostels aren't your thing, there are many guest houses with private rooms, so you don't have to stay in pricey hotels. Below are a few suggested hotels and budget accommodation options you can consider when in Italy:
Alessandro Downtown & Bar
Nomad Coworking And Working Spots
You cant be a digital nomad without wifi. So below are some spots where one can work comfortably. Dont forget to check my nomad lunch break section for places you can still visit and/or work from during lunch. #nomadworkspace
Balancing work and exploring can be tough, here are some activities or places you can visit during a lunch hour. You will see the words hotspot, wifi, or break which indicates what you can use to work there, or if you cant and its time for a work break. #nomadlunchbreak
Visiting just one location doesn't really satisfy those wanting to explore the country. Whatever you like to do, transportation in Italy is advanced, simple, and suits a variety of budgets. The following are some of the modes one can use to travel within the city: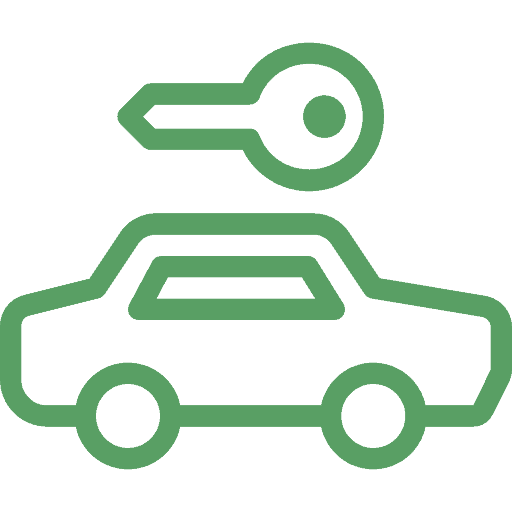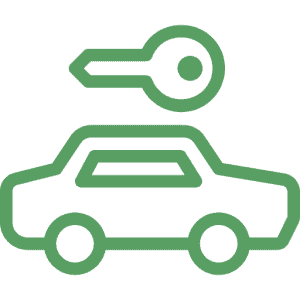 If you plan to drive in Italy, make sure to get an International Driving Permit (IDP). It costs $20 and has a 1-year validity after the date of the issue. Car rentals can sometimes cost as low as $35 a day, but this isn't the most economical way to get around.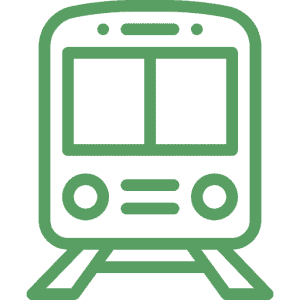 Italian trains are the easiest mode to travel within the country. Fast trains named Eurostar cost $40-$70 per trip. The regional trains are cheaper and slower with trips starting as little as $7. The two main rail systems are Italo and Trenitalia.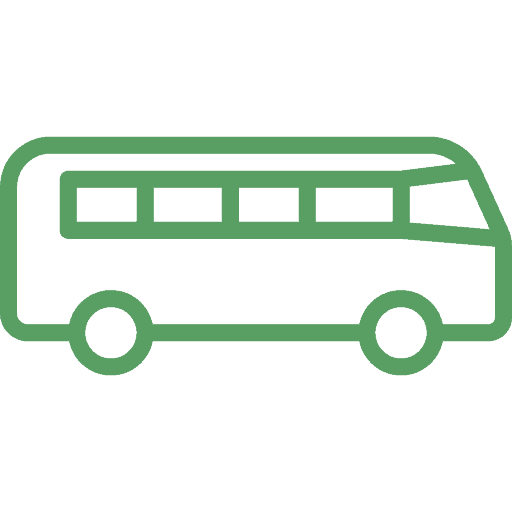 The bus is another cheap mode of transportation with prices starting from $6. This isn't the fastest way to travel but these buses are pretty comfortable and offer free Wi-fi. A 3-hour trip from Rome to Florence costs as little as $10 while a longer trip from Venice to Naples starts around $35.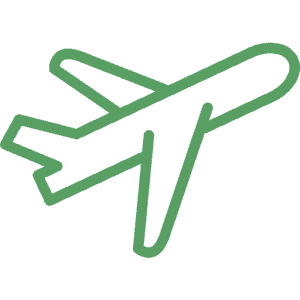 If you don't have much time and want to jump from one city to another, a budget flight might be your best bet. You can often find tickets when the fare is $6 per trip. For instance, a flight from Rome to Milan costs as much as $130. If you book in advance, you can get even more discounts.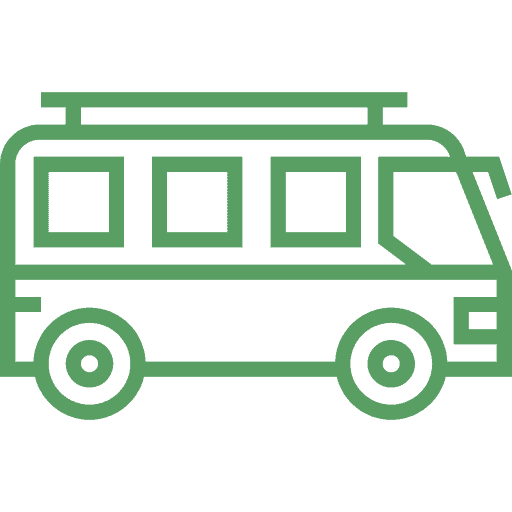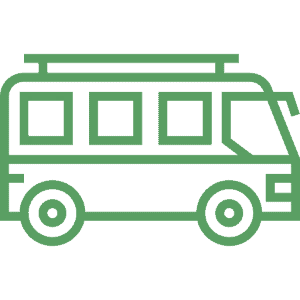 Book a ferry if you wish to visit some of the country's great islands. Ferries run frequently and there is no need for advance booking. However, it is good to book in advance during the peak season. A 50-minute ferry ride from Naples to Capri begins from $35.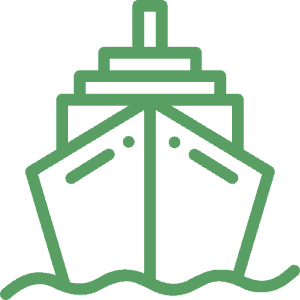 Hitchhiking is quite safe and common in Europe but in Italy, it is a bit time-consuming. For better hitchhiking information, use the website HitchWiki.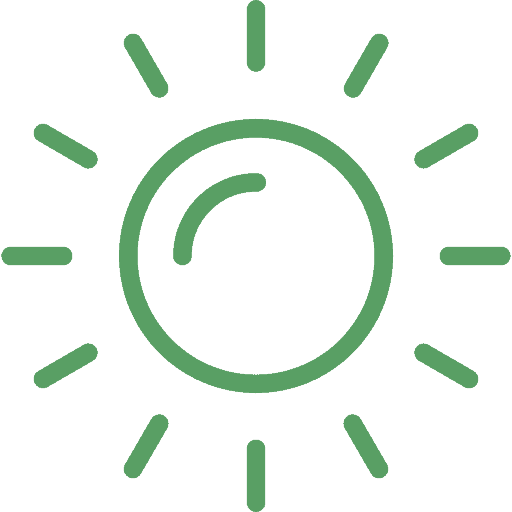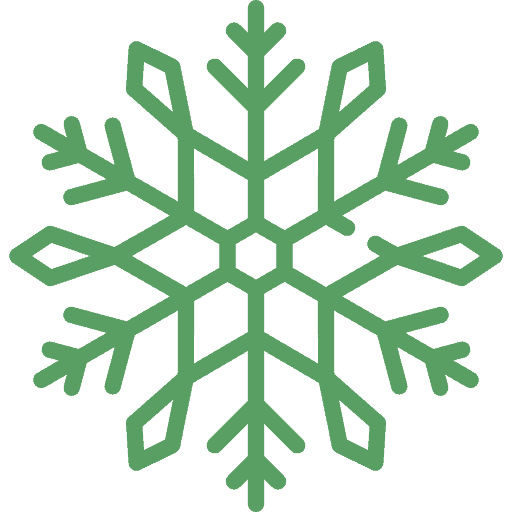 Similar to many of its neighboring countries, the peak tourist season iin Italy is during Summer (July-August) when you can expect larger crowds, higher prices, longer lines, and hotter temperatures. However, the best time to visit Italy is most certainly in the Spring (April-June) or Fall (September-October) when there are fewer tourists and prices, pleasant weather, and moderate temperatures. Another great time is during winter from November to February when the weather gets cold and the number of tourists decreases considerably – fantastic for finding Christmas markets and festivals galore.
Common Questions About Italy
How To Stay Safe and Aware of Scams
Italy is considered a safe country for travelers but petty crimes are still inevitable. Like all other places in the world, it is always advised to practice caution and common sense when traveling. Following are some of the dangers and scams to avoid:
1.

Pickpockets
Bag snatchers and pickpockets are common, especially in the larger cities. So, it would be wise to keep money, valuables, and documents in a belt bag. Another precautionary tip is to keep your cash in different pockets of the jeans.
2.

Car Theft
If traveling by car, avoid leaving the car parked overnight and don't put valuables in the vehicle. Car theft is a common issue in larger cities and usually cars with foreign plates are targeted.
3.

Don't flaunt expensive items
When you leave your hotel, don't wear expensive watches or jewelry. Leave all the expensive stuff at your hotel and avoid wearing such accessories that make you look like you are worth enough to steal from.
4.

Travel Insurance
Most importantly, buy good travel insurance that can protect you in illness, theft, and cancellations.
What are the essential items for traveling around Italy? If it is your first time, what to pack and what not can be difficult for you to decide. In this section, you'll find all the major items you need to take on your trip to Italy. Let's take a look: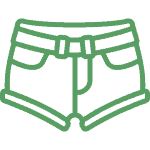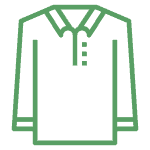 Short/long-sleeved shirts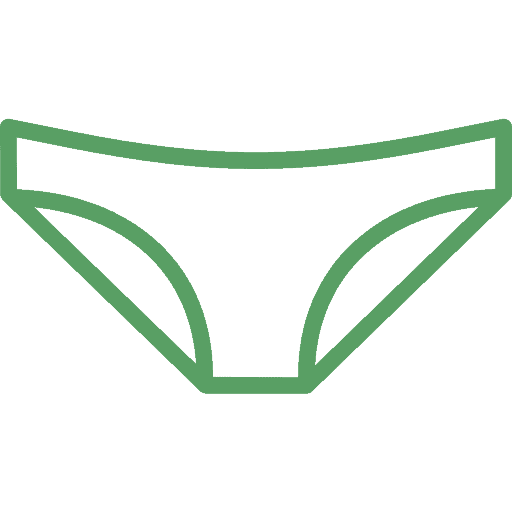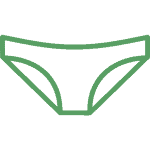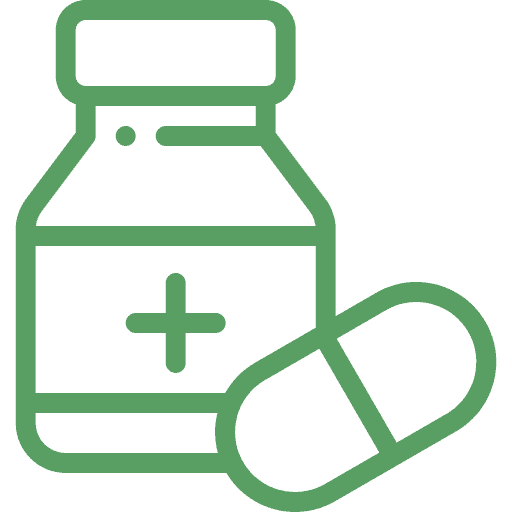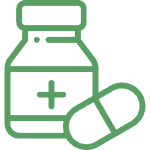 Did I Miss Something? Let Me Know In The Comments!