Taiwan Travel Guide For Backpackers & Digital Nomads
Looking to be one of the growing number of Taiwan digital nomads? Taiwan is a great choice of destination for those who work remotely. Located in East Asia, Taiwan has been pretty under the radar and is considered a gem to give it a chance. It is a country relatively smaller than most, about 3x smaller than the state of New York. Due to its size, it is very possible to see every corner of Taiwan in a few months.
So let me help you out with planning your trip! By the end of this article, you should have enough information to feel comfortable as a digital nomad in Taiwan. You will have Taiwan in mind for your next destination, both as a new country to explore, and a new home base.
Quicklinks: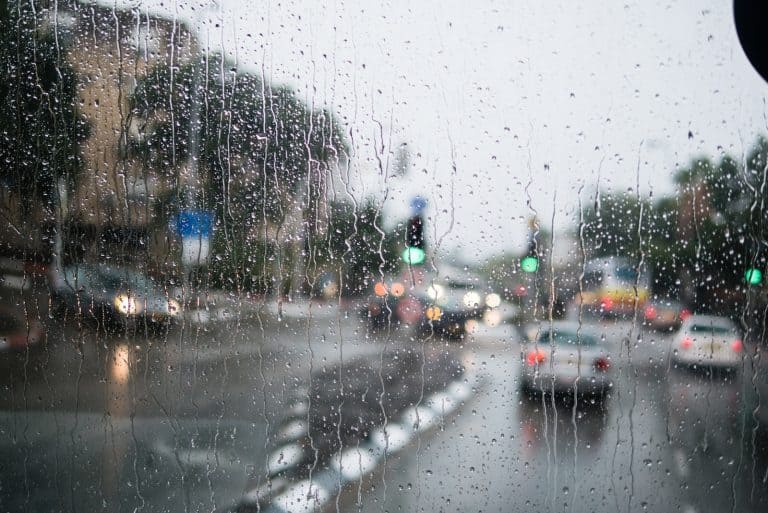 Discover the best indoor activities and attractions in Keelung for rainy days. From cultural landmarks to cozy cafes, our guide offers things to do.
Read More
Visa-free entry, with a maximum of stay to about 90 days, is open to numerous countries. Some requirements and terms are present for certain conditions, but for most visitors, it is simply your passport, a return ticket, and accommodation. You will need to tell immigration agents your accommodation's address upon landing in Taiwan for assurance that you have a legitimate place that you will stay in.
Here is a link from the official website of Taiwan's Department of Foreign Affairs for the list of Visa-Free Entry Countries and the terms involved: https://www.boca.gov.tw/cp-149-4486-7785a-2.html
Is there a Digital Nomad Visa in Taiwan?
At present, a digital nomad visa is not yet issued in Taiwan. But they do issue a taiwan gold card This Gold Card is a 4-1 visa that will give you an open permit, access to a community of other gold cardholders, taxed 50% of income above $109,000, and stay in Taiwan for three years. Taiwan gold card eligibility requirements are pretty strict as well. To get this card, you'll have to meet strict requirements in the fields: Finance, Education, Arts & Culture, Economy, Law, Science and Technology, National Defense, or Sports.
Top 5 Things to See and Do in Taiwan
Other Things to See and Do in Taiwan
1.

Yushan National Park
The beautiful park is famous for being home to the tallest mountain in the country, Yu-Shan. The park also contains ruins and many parts of the Central Mountain Range. Visit the Alishan National Scenic Area, hot springs at Dongpu, the beautiful Chiaming Lake and other charming peaks like Sanqinshan.
2.

Taipei Zoo
Taipei has the largest zoo in Asia, often called as Muzha Zoo. It is a public zoological garden and the most famous one in Taiwan. Home to Yuan Zai, the first giant panda cub born in Taiwan, the zoo is the perfect place for animal lovers. Ride the MaoKong Gondola to visit MaoKong, the biggest tea growing area of Taipei.
3.

Kenting National Park
The first national park of Taiwan is the perfect place for a beach holiday. The beautiful waterfalls, picturesque beaches, coral reefs, hiking trails, lush green forests, and resorts make this park a popular tourist destination.
4.

Chiang Kai-Shek Memorial Hall
Erected in honor of General Chiang Kai-shek, the Chiang Kai-Shek Memorial Hall is a famous and important historical landmark for the country. Located at the east end of the Liberty Square, the national momentum also has a park along with the Memorial Hall. There is a museum and a library that completely documents the history of Taiwan.
5.

Taichung City
This industrial city is mainly known for the Feng Chia night market which has an immense variety of electronic sellers, plus souvenir and street-food vendors. People having a taste for art and science should also visit the National Taiwan Museum of Fine Arts and National Museum of Natural Science. Go hiking to the captivating Wuling farm and Xueshan Mountain, and explore the Gaomi wetland and rainbow village.
6.

Yilan County
Enjoy the rare view of whale migrations in Yilan County, at Wushih Harbor, if you visit during March and November. The Zhao Ying Temple and National Center for Traditional Arts are the main attractions. Also visit the Brick Ark Museum, Jimmy Park, Dongmen Night Market, Chia Chi Lan Wine Museum, and Memorial Hall of Founding of Yilan Administration.
7.

Chimei Museum
This unique museum has a huge collection of natural history, Chinese art, western art, violins and other musical instruments. The Fountain of Apollo adds to the beauty of the iconic building. You will see multiple sculptures of Greek gods and other creatures. The ground floor has stuffed animals, the second floor has a musical box theater. The design of the museum is one of its kind in Taiwan due to being highly influenced by European architecture.
8.

Yangmingshan National Park
Located just outside Taipei city, this beautiful park has the largest dormant volcano in the country. Due to the volcano, there are many hot springs in the park. Enjoy hiking on the several pathways and hiking trails and get mesmerized by the panoramic views. Surrounding is the lush area of Zhuzihu, water buffalo park of Qingtiangang Grassland, thermal valley, Beitou Hot Spring Museum and some other worth visiting places.
9.

Hualien City
The small city on the east coast of Taiwan has many attractive tourist spots. The central Pine garden, Hualien County Stone Sculpture Museum with traditional and contemporary stone cravings, tranquil green area of Tzu Chi Cultural Park and Nanbin Park with its amazing night market. To view the beautiful ocean go to the Chongde Beach which has the rugged Qingshui Cliff, dive and surf in the East Coast National Scenic Area.
10.

Penghu
Also known as the Pescadores Islands, Penghu is an archipelago consisting of 90 islands. Explore the rich historical and cultural region with amazing nature and beautiful ocean views. The place is famous among local tourists but not so well-known internationally so, you will find it is less crowded. Lay down and enjoy the beautiful beaches, whistling blowholes, and fresh seafood.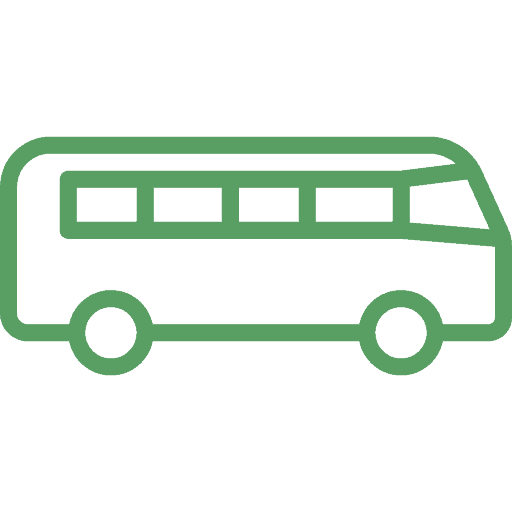 Traveling using the train between cities may cost you around $16-30 depending on the distance. However, intercity traveling through local transport costs between $3-$9.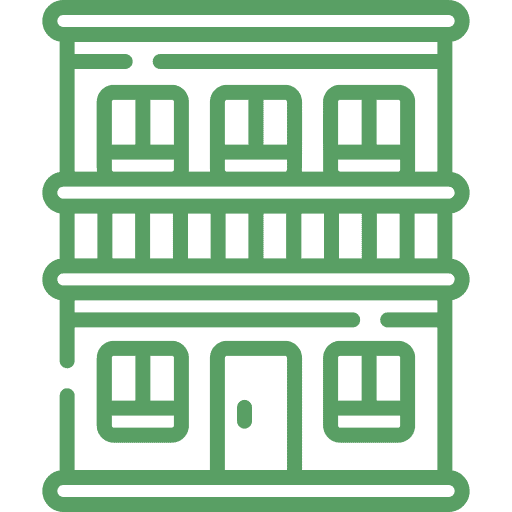 Accommodation in Taiwan is not very expensive if you choose  a hostel instead of hotels. A single dorm bed starts from $10, while a hotel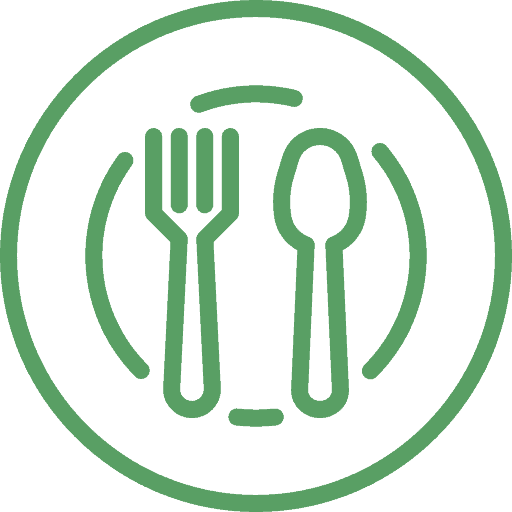 Get cheap and delicious local food, a bowl of rice or noodles will be for $1.20 and is more than enough to fill you. Daily food costs may be around $5.20. If you go for medium-range restaurants, expect your budget to rise to $4-$10. Check out the night market in Taipei for amazing food.
Living in Taiwan as a digital nomad has a relatively low cost of living in all aspects; from accommodation, transportation, to food, groceries, and even healthcare!
Expats suggest that an average lifestyle can be as cheap as $1600-$2000 a month. This cost allows you to have access to: a solo studio apartment inside the cities like Taipei, from home cooked meals to one all-you-can-eat restaurant per month, budget night outs and entertainment trips, Taiwan's National Health Insurance (NHI), and even indulging in some trips to other destinations inside Taiwan.
If you are traveling on a budget and choose the backpacker route rather than a lavish style, the average cost of traveling around Taiwan for you will be about $30-$35 per day, per person. It is better to keep track of your expenses and plan them in advance to avoid any kind of inconvenience.
| Travel Style | Accommodation (per night) | Food (3 Meals) | Transportation | Activities (Per activity) | Daily Cost |
| --- | --- | --- | --- | --- | --- |
| | | | | | |
| | | | | | |
| | | | | | |
1.

Book In Advance
Things get pricey really quickly, so book all your accommodation and excursions ahead of time.
2.

Travel
Use local transpiration, it is very reliable in this region.
3.

Go in off season
It goes without saying
4.

Free Festivals and events
Keep an eye for free festivals and tourist destinations. You can always ask for some help from your hostel or just search online for upcoming festivals or must-see destinations around your location.
5.

Food
Avoid the tourist hang-out spots because the food could be expensive.
Taiwan is known for its xiao long bao and beed noodle soup. Make your way to one of Taiwans many night markets to discover many new foods.
Vegetarian Food
Vegetarian Beef Noodle Soup

This Taiwanese classic is typically made with wheat noodles, broth, and slices of vegetarian beef made from soy or wheat gluten.

Three-Cup Tofu

This dish features bite-sized cubes of fried tofu cooked in a sauce made of soy sauce, rice wine, and sesame oil.

Scallion Pancakes

These crispy and savory pancakes are made with flour, scallions, and vegetable oil, and are a popular snack or breakfast item in Taiwan.

Braised Eggplant

Soft and tender eggplant is simmered in a rich sauce made with soy sauce, sugar, and spices, and served with rice.

Vegetarian Dumplings

These dumplings are filled with vegetables like cabbage, carrots, and mushrooms, and are typically served with a soy dipping sauce.

Vegan Hot Pot

This communal dish is a popular choice for groups, featuring a simmering pot of broth filled with tofu, vegetables, and mushrooms that diners can cook themselves at the table.

Sweet Potato Congee

This thick and creamy rice porridge is made with sweet potatoes, ginger, and brown sugar, and is often eaten as a dessert or breakfast dish.

Crispy Spring Rolls

These crispy fried rolls are filled with vegetables and often served with a sweet and sour dipping sauce.

Stinky Tofu

A pungent but beloved snack in Taiwan, stinky tofu is fermented tofu that is deep-fried and served with spicy sauce.
Best Cities In Taiwan For Digital Nomads
Working in taiwan as a remote worker or aiming to be one of the few taiwan digital nomads, can be achieved fairly easily. Check our our suggested cities.
1.

Taipei City.
Taipei is the economic, political, and cultural central hub of Taiwan. Relatively small so traveling by foot or via commute is easy. The Metro and city buses are all designed to have a stop at all main areas so there's no reason for you to take an expensive ride (unless you're in a rush or other certain circumstances). For expenses, the cost of food is very much affordable if you avoid too many restaurants and instead cook for yourself or try out local diners that are everywhere.
As the economic center and with the population growth of expats, Taipei has the most amount of Co-Working Spaces in the entire country, thus living in taipei as a digital nomad, will be fairly easy. Also, among all cities, Taipei has the most number of locals able to speak English, albeit not all fluently. So I recommend Taipei City as your best choice of settlement if you intend to experience Taiwan for the first time.
2.

Taichung.
Taichung has a little less hustle and bustle compared to Taipei and the transport system is not as convenient either. But Taichung is still a great city as the cost of living is cheaper than in Taipei, accommodations offer bigger spaces, and the city offers some off-the-grid activities like hiking or camping due to the geographical area it has. Aside from Taichung MRT (also called Taichung Mass Rail Transit or Taichung Metro), another option for transportation is through scooters here. So if you hate occasional crowds on peak dates, it is recommended for you to rent a scooter for the duration of your stay (this requires you to have an international driver's license).
There are a lot of co-working spaces in Taichung, and all are located close to the transportation stops in the city. The most affordable ones cost only around $8/day for their basic package and up to a thousand dollars for their premium packages. If you are not a first-timer, Taichung is a good little change instead of Taipei.
3.

Kaohsiung.
Located in the southern part of Taiwan, Kaohsiung is as spectacular and modern as the other cities. It is also considered as Taiwan's main port city. So being near the coasts, Kaohsiung is also your top option if you are fond of beaches, rivers, and water parks. Kaohsiung has a good transit system like Taipei: a Metro station which is their main mode of transport, a newly constructed public transport system called the Light Rail that connects the major tourist destinations, and a bus transport system. Unfortunately, the bus is less frequent, and the routing is not very efficient so it is the least recommended among all. The cost of living in Kaohsiung is said to be about 30% cheaper than in Taipei, so another thrifty choice for those on a budget.
For co-working spaces in Kaohsiung, the city offers around 50 places that you can choose from. The atmosphere, utilities, and internet speeds are all as good as in central Taipei. And most, if not all, are also run by staff who can speak basic to fluent English. So if you are a digital nomad that hopes for a warmer climate and sandy beaches, Kaohsiung is definitely for you!
Here is a list of places I have stayed, I was happy with my stays here!
Even in the central city, Taipei, networking events for expats and nomads are a bit scarce. So where do Taiwan digital nomads gather? Your best options to find one are through:
Eventbrite – a website where you can search for both networking and business meetups
Meetup– another site with several expat support groups located in Taiwan.
Internations – with several events in line already and forums for Taiwan guides
Nomad Coworking And Working Spots
You cant be a digital nomad without wifi. So below are some spots where one can work comfortably. Don't forget to check my nomad lunch break section for places you can still visit and/or work from during lunch. #nomadworkspace
Balancing work and exploring can be tough, here are some activities or places you can visit during a lunch hour. You will see the words hotspot, wifi, or break which indicates what you can use to work there, or if you cant and its time for a work break. #nomadlunchbreak
Wifi And Internet In Taiwan
Internet Speed.
According to Speedtest Global Index, Taiwan's internet speed ranks around 25th on both Mobile Internet speed and Fixed Broadband internet speed. Again, that's among every country in Speedtest's data so rest assured that you will have more than sufficient internet speed.
Stability and Connectivity.
For free wifi: Taiwan boasts about 4,400 Wifi spots. You just have to look for the iTaiwan Hotspot areas which can be found in government offices, major transport hubs, tourist spots and many other areas. Though this may not be as stable as you want due to the traffic of users there may be at one time.
For Fixed Broadbands (Ones usually in your Hotel, Co-Working Spaces, etc.): Factors like connectivity type, user traffic, or heavy rainfall may affect the internet speeds and stability. But Fixed broadbands perform better compared to Prepaid Sim internet or iTaiwan's free wifi.
If you are planning to subscribe to a broadband, you will need the following: 
Alien Resident Certificate (ARC): Primary ID 

Passport: Secondary 

ID Application: in-person or online 
Even with those requirements, companies may require you to have a Taiwanese guarantor. A local who will sign up for the plan with you.
You may choose between four different internet providers for your connection. These are:
So-Net, which

Hi-Net/Chunghwa Telecom

Seed-Net

Taiwan Mobile
All four require a physical visit to their branches/stores to apply. 
(Tip: I suggest that you still rent a pocket wifi or buy a Prepaid Sim Card for your mobile device which you can also use for Data Hotspot as backup. You can rent a Pocket Wifi online via Klook, KKDay, etc., or buy a Prepaid Sim in Chunghwa Telecom branches!)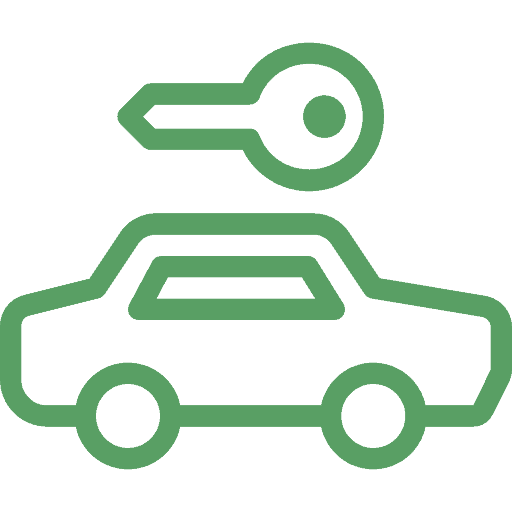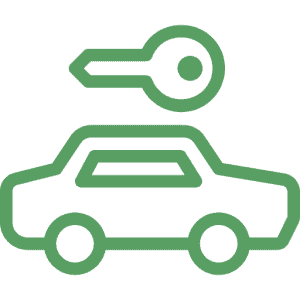 In far-flung and remote areas that are not accessible through trains and buses, renting a car or bike is a good option. You may need an international driver's license to rent a car or a bike. You might face some complications while renting a bike as the process is not that simple. Be careful while driving and make sure that you follow the traffic rules, especially speed limit.


Taxis are available in almost all major cities and areas. Be sure to check the meter before the ride starts. There might be some extra charges for luggage and advance booking.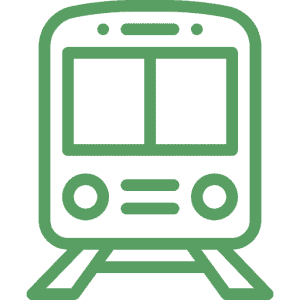 Taiwan Railway Administration, or TRA, has an extensive train network, connecting almost all the major cities. However, remote areas are not reachable through trains. Trains are comfortable and can be booked online, 14 days in advance through your passport number.
High-Speed Rail or HSR is a more advanced, faster and comfortable train service, operating on the west coast and is two times faster than ordinary trains. It can also be booked in advance through their website.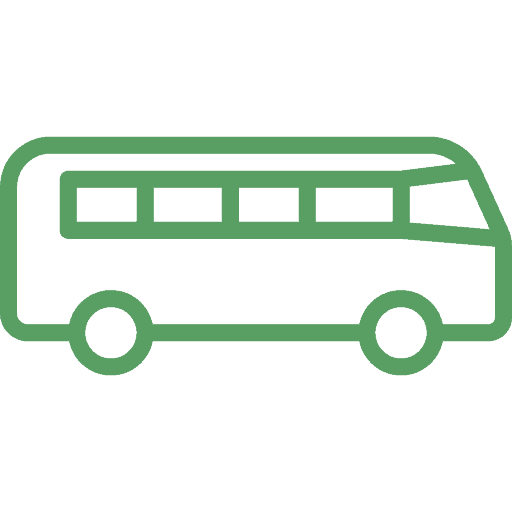 Buses are cheaper, faster and more comfortable compared to normal train services. The coaches are fully air-conditioned with huge comfortable armchair type seats, on-board toilets and, not to forget, movies. Almost all major cities can be approached reached via buses but for remote areas the service is limited. Keep your ticket safe with you until you get down off the bus.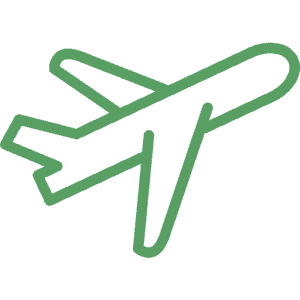 Due to the comfort of the road transport network, especially the HSR, the use of airplanes has reduced a lot. Far more expensive than buses and trains, this mode of transportation is used when people are in a hurry.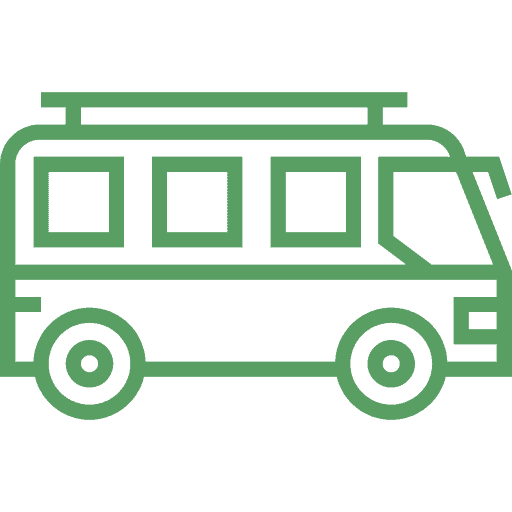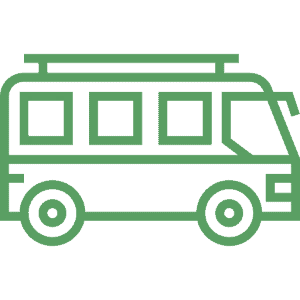 This bus service offers about 42 routes to connect more than 100 tourist spots. Spots such as Alishan, Sun Moon Lake, Taroko Gorge and some hidden remote areas of the Central mountain range are not accessible through the normal transportation network. This is where this shuttle service comes to the rescue.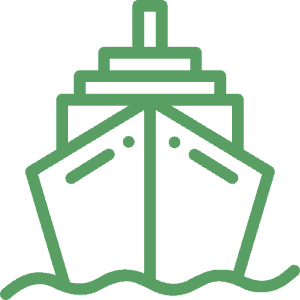 There are many ferries at different price points, compare prices online so that you don't over pay.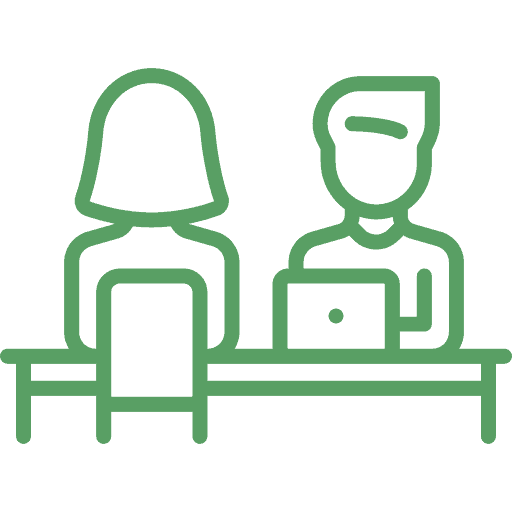 There are several transportation cards available for both tourists and locals. Top up an Easy Card that can be used to take the metro, city bus, taxi, or ship, rent a bicycle, and pay in chain shops. By using the card, you will enjoy a discount on metro or bus tickets, and a 30-minute free ride on public bicycles. Or buy a Taipei Pass that is usable to take the metro and the city buses. The one-day ticket costs 6 US Dollars, the two-day ticket costs 10 US Dollars, the three-day ticket costs 15 US Dollars and the five-day ticket costs around 23 US Dollars.
When To Visit Taiwan: Weather And Seasons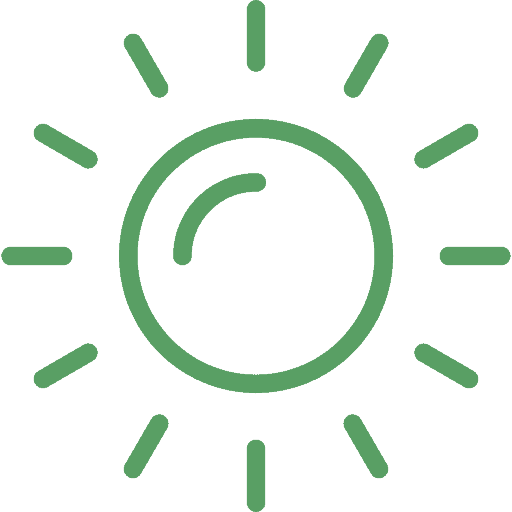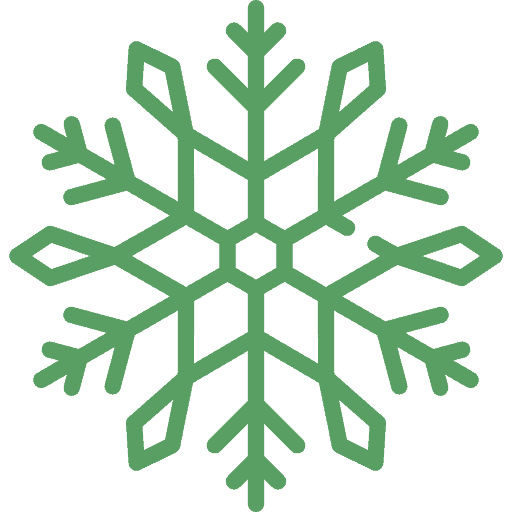 The majority of Taiwan is considered to have a Sub-Tropical climate, except for the southernmost regions which are considered Tropical. Taiwan enjoys warm weather all year round but rains and drizzles are very common too (rainchecks are a must!)
Summer
Summer in Taiwan is from June to September. The weather is hot but not dry. Taiwan has above-average humidity the majority of the year, especially more so in the summer. Might be something you would need to adjust to for some.
Fall
Fall in Taiwan is from mid-September to October. This is also the typhoon season with generally two or three storms passing by the country. Being in the vicinity of the Pacific Ocean, these storms can be from mild to severe intensity. So if you got caught up in one, better get yourself ready because these storms can be dangerous if paid little to no mind.
Winter
Winter in Taiwan runs from November to February. This is a principal season in Taiwan for climates that are neither too cold nor too hot. Going around the country feels best in this season because of the coolness everywhere you go. Snowfall is exclusively only in mountainous regions, so for those who want to experience the snow, going up the mountain towns is a must. Aside from that, thousands of migratory birds come to Taiwan in the winter, a spectacular sight to see for those who love birds.
Spring
Spring in Taiwan is from March to June. Other months may be a bit rainy, but in Spring, the frequency has relatively upped a notch. Floods are mitigated and are controlled properly by city management, but keep in mind that going around on foot is comparably troublesome. Still, one thing to see best in Spring is the blooming of Cherry Blossoms! Cherry Blossoms in Japan may be known best, but the cherry blossoms in Taiwan can rival them if you are in the right spots.
Pros And Cons Of Living As A Digital Nomad In Taiwan
Pros:
Small in Size – The country's land mass is small and interconnected, so exploring is easy. 

Good Transportation – Relative to the country's size, the design of the transport system in Taiwan is very efficient as well. 

Low Cost of Living – With proper research and planning, Taiwan can be very much affordable compared to Western countries. 

Internet Connection – Taiwan ranks among the countries with the best internet speeds in the whole world. 

Things to Do – Taiwan has a lot to offer and will not get you bored. From sights to see, attractions, and festivals that you can attend throughout the year.
Cons:
Crowds – Central cities like Taipei may be too crowded, especially in peak seasons.

Packed Transportation – Though numerous, public transportation systems can be jam-packed during peak seasons as well. 

Language Barrier – Inside Co-Working spaces are mostly no problem. But outside of those, only a small percent of the population is fluent in English, and worse, most of the locals cannot even understand plain words. 

Weather – Summers can be extremely humid, and rainfall happens throughout the year. Also, intense storms happen a lot more frequently compared to Western countries due to the country's geographical location. 

Culture – Taiwan's culture is preserved through and through. Therefore there may be customs that are hard to get used to. So always be careful and considerate, especially around locals or historical places.
Common Questions About Taiwan
How To Stay Safe and Aware of Scams
Taiwan is overall a relatively safer country compared to many others.
1.

Documents and Cash
Keep extra copies of your documents like passport. Don't put your cash together in one place, rather in different pockets, in the bag, under belt wallet, etc.
2.

Taxis
The good ol taxi scam, make sure that your driver starts the meter!
3.

Pickpockets
You can rarely avoid pickpockets when travelling, make sure you have a travel money belt and be aware of your surroundings.
4.

Medical Insurance
Get medical insurance. Enough Said.
5.

Drugs and Prostitution
If you are looking for this then you are asking for trouble.
What to pack Depending on the length of your stay your list may be a little different but here is a small outline of what items you may want to pack.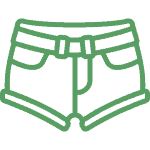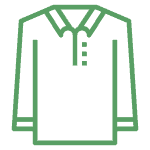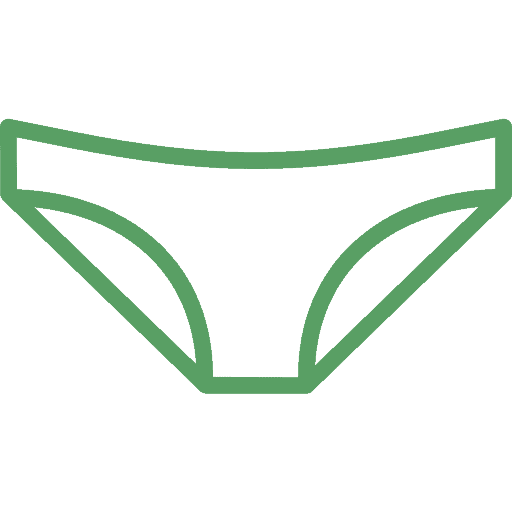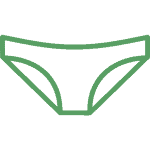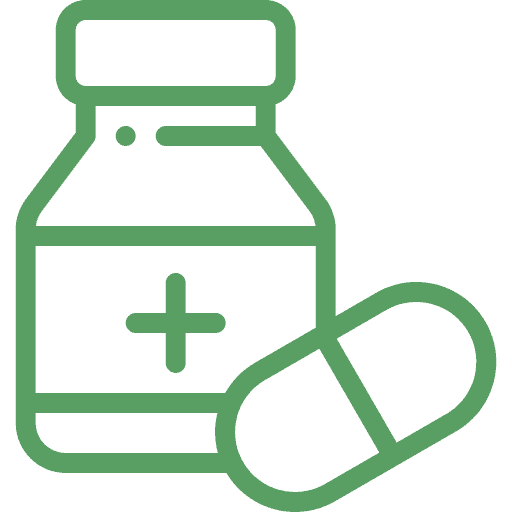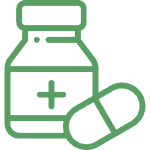 Medicine: Tums, Aspirin, Pepto , Antibacterial Cream, Hydrocortisone cream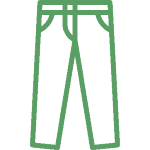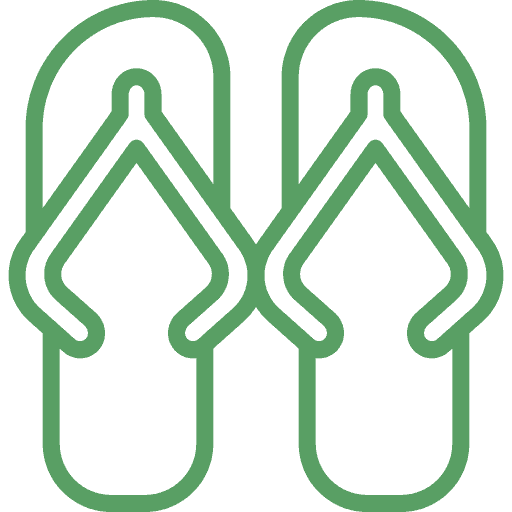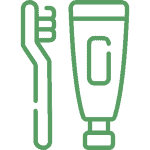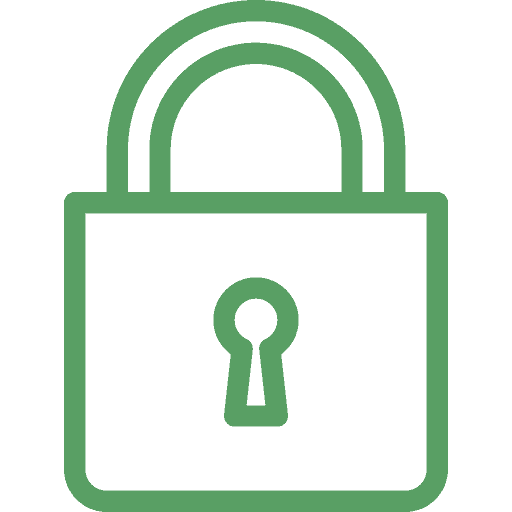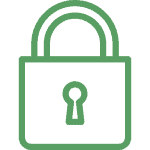 Locks: Some hostels provide locks for a fee, so bring your own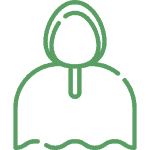 Jackets, coats, raincoats, etc. for Winter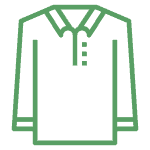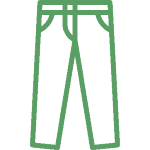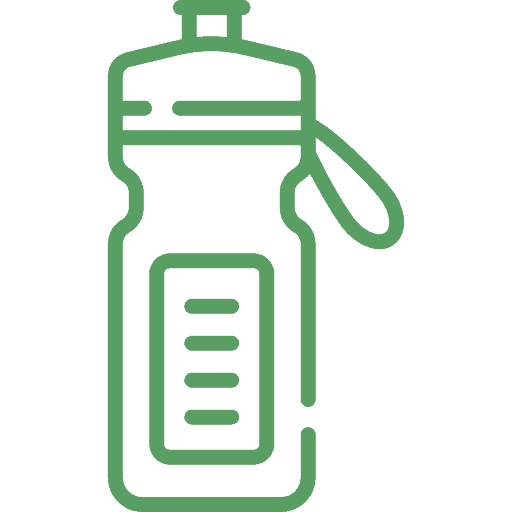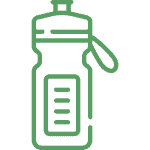 Final Thoughts: Is Taiwan Good For Digital Nomads?
Overall, Taiwan is a country one should keep in mind, especially for digital nomads who want to see the beauty of Asia. The country is technologically advanced but has kept its culture preserved. So as modern as they do appear, their historical sites, temples, and even their cuisine are kept as it was. It is a great destination to see more about. To add, it is safe to go around 24/7 too. CCTVs are everywhere and roving policemen are there 24/7. Lastly, the language barrier may be a bother (most locals are not fluent in understanding and speaking English), but with translation apps like Google Translate or WayGo, or just preparation of simple visual aids, you can have an easy time navigating around Taiwan! Be sure to check out other digital nomad spots around asia!
Did I Miss Something? Let Me Know In The Comments!