The 8 Best Day Trips From Kuala Lumpur
Malaysia's capital, Kuala Lumpur (or, as the locals call it, KL), is full of numerous tourist attractions. From shopping, partying to visiting religious locations, KL has it all.
While the fast-paced lifestyle of KL is sure to keep one busy, residents and tourists occasionally look for short and peaceful escapes. These escapes are much more feasible because of the metropolitan city's geographic location.
Numerous scenic villages and activities await you on the outskirts of KL, just a day trip away. The best thing is you can avoid overnight hotel stays while getting the most out of a day trip.
Whether you are a local or a tourist wanting to explore outside the city, these trips will excite you. To save your precious time, here are the top 8 places for day trips from Kuala Lumpur.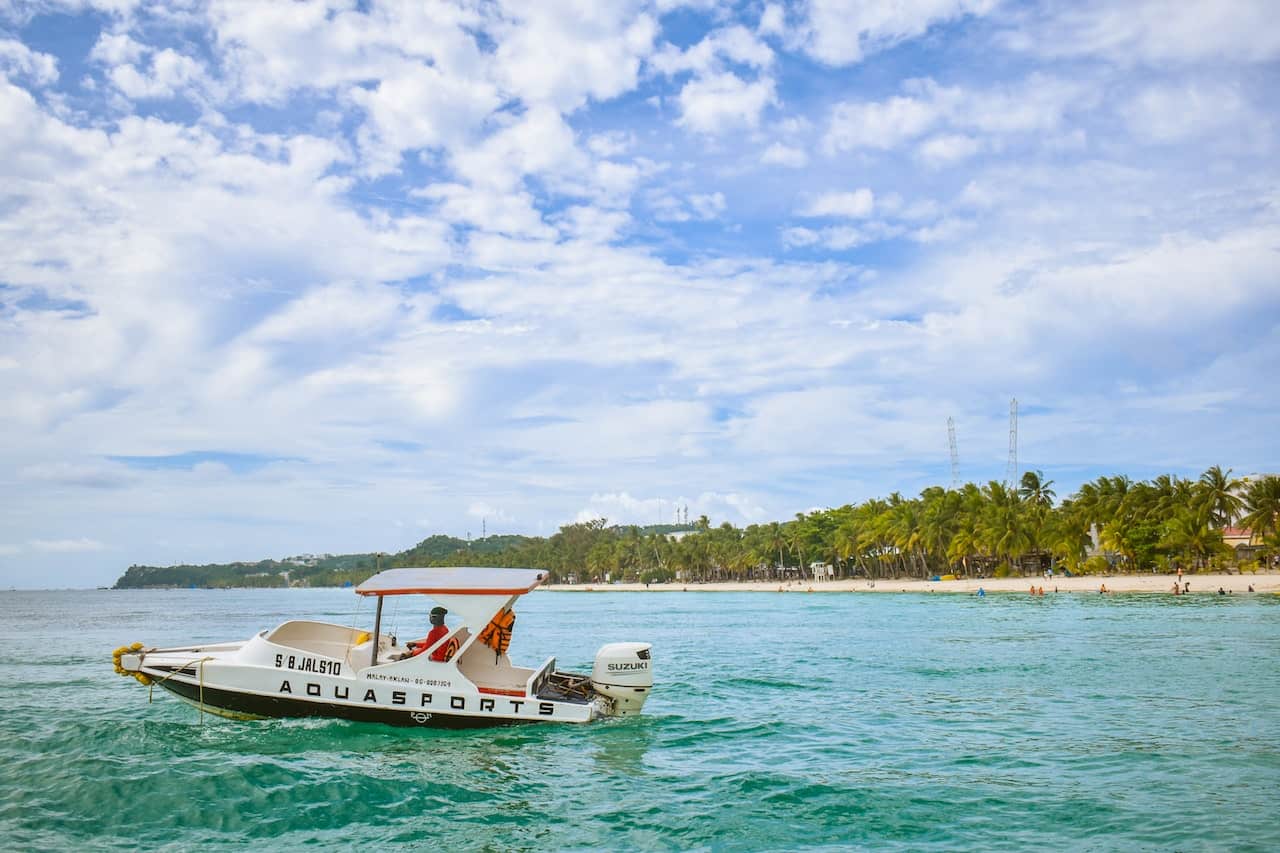 About 200 km from the city, the drive to Cameron Highlands takes about 2-3 hours. While visitors usually choose to stay here for 2-3 days, you can have a quick day trip. 
You have more than 29 activities to do in Cameron highlands. So, if you're going on a day trip, you might find yourself revisiting in the future to see what you missed on your first trip. 
Here are some must-visit spots in the Cameron Highlands.
BOH Tea Plantation
The BOH Tea Plantation should surely top your list if you are looking for a budget-friendly visit. Your Cameron Highlands trip would be incomplete without it. 
Located at Brinchang, Pahang, the plantation is open from 8:30 am to 4:30 pm. 
Full of breathtaking sites, BOH Tea Plantation gives its visitors a deep dive into its 100-year-old history. You can sip and try samples of their freshly brewed teas while taking in the fresh air. 
I recommend taking back some teas as souvenirs for yourself or family.
Disclaimer: The plantation is closed on Mondays, so it's best to plan your trip accordingly. 
Mount Birchang and Mossy Forest
For those who love the great outdoors and some adventure, the Mossy Forest is a must-visit. The 200 million-year-old forest is best known as Malaysia's Lord of the Rings. 
Full of various types of moss, unique trees, and gorgeous views, it is a popular trekking site. Navigate your way through the terrain to reach the top of Mount Brinchang and call it a day. 
Lavender Garden, Rose Valley, and Cameron Flora Park
The Cameron Highlands contain multiple parks full of rows and rows of gorgeous flowers. Take a walk through these beautiful gardens and let your serotonin flow as you breathe in the scents. 
Pro tip: Bring your camera, hat and bug spray. Be sure to check the status of the forest, as landslides occur.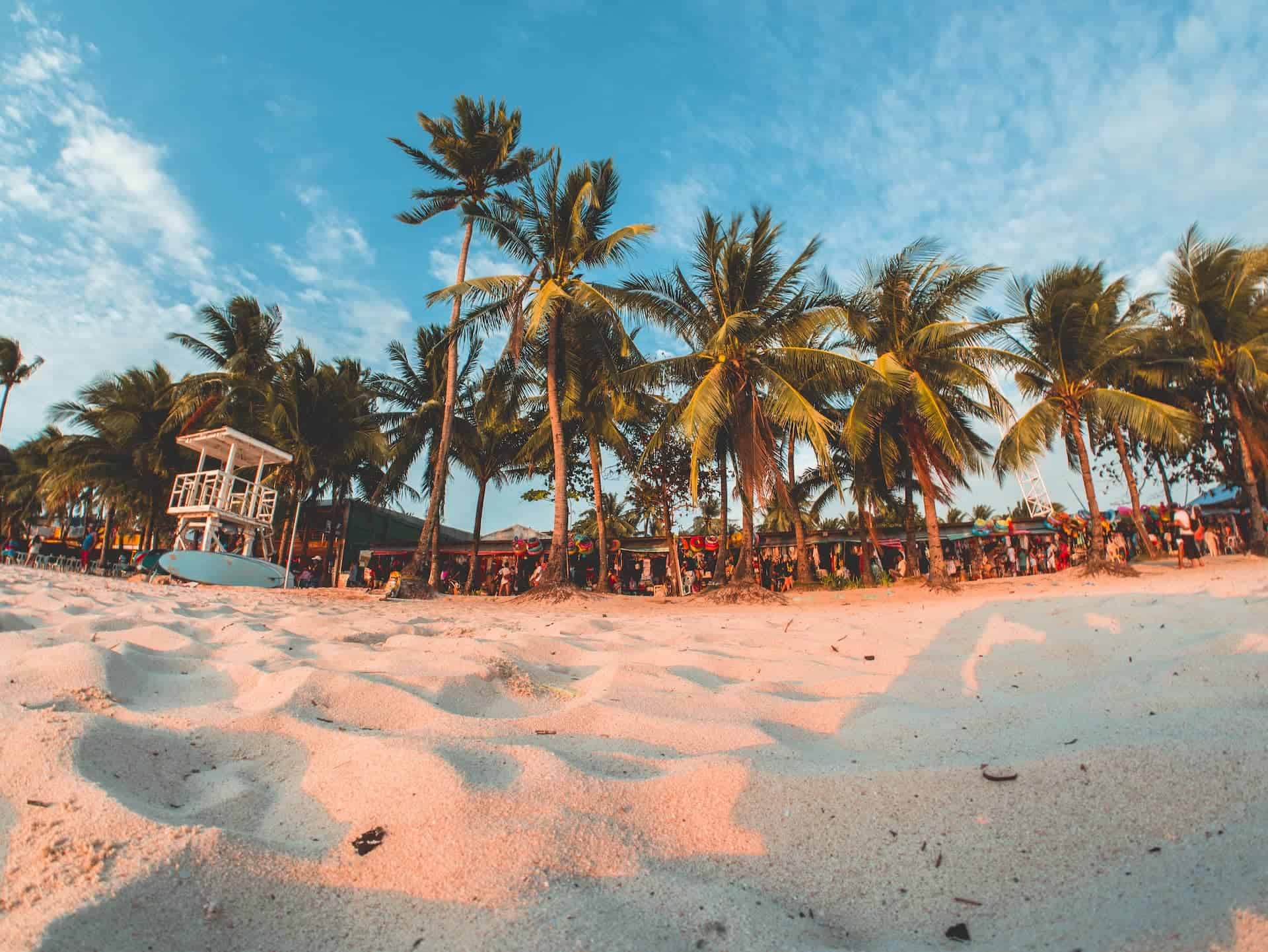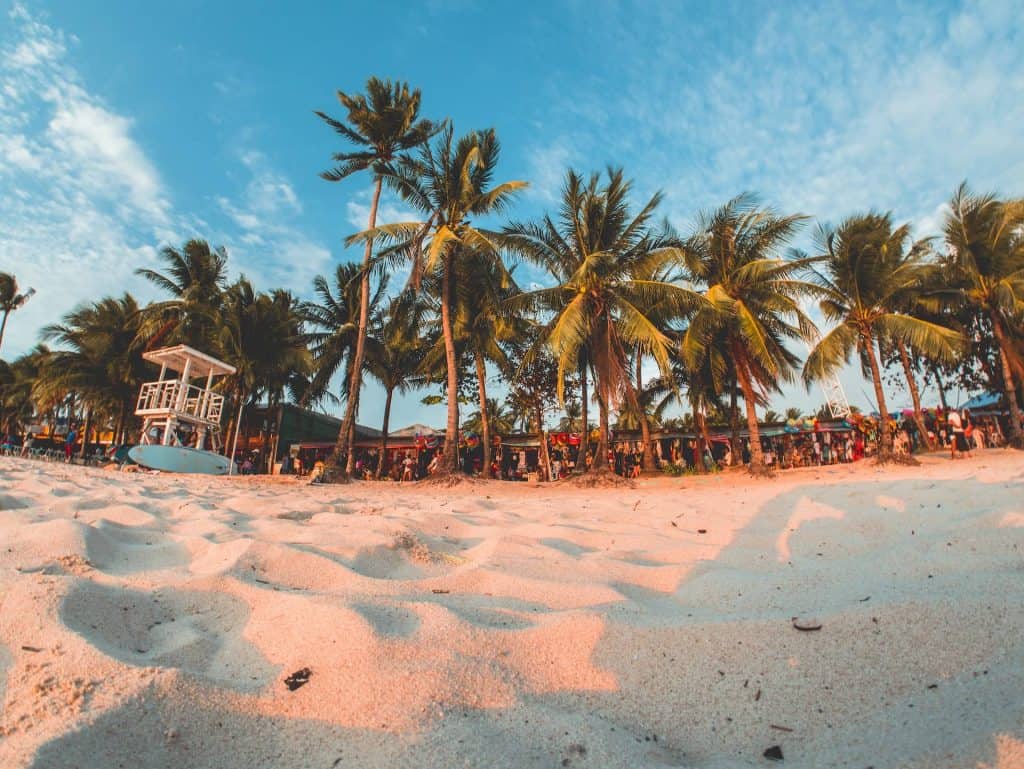 Located at the top of Mount Ulu Kali, the Genting Highlands hill station caters to audiences of all ages. 
Once a simple hill station, the highlands are now full of modern-day activities. Dubbed the City of Entertainment, this highland indeed lives up to its name. 
Here are a few things you can do in Genting Highlands.
Shop at the Genting Highlands Premium Outlet Stores 
Shopping is not the first thing that comes to mind when considering highlands. However, we recommend you add this to your itinerary. 
Prefer premium designer labels such as Coach, Michael Kors, etc.? However, you do not want to break your bank trying to buy them? Well, the Genting Highlands is the place for you. 
Since these are all outlet stores, there's usually an ongoing sale all the time. 
Theme Parks 
The Genting Indoor Skytropolis Theme Park is the perfect adrenaline-filled activity for everyone. 
It offers a plethora of attractions. Whether you're with your little ones or looking for an adrenaline rush, Skytropolis has you covered. 
Moreover, the gorgeous neon lights also provide the perfect photo op for visitors.
However, according to me, the highlight is that this park is indoors. So, regardless of the weather outside, you're sure to enjoy yourself here! 
While Skytropolis is a must-visit, the newly opened Genting SkyWorlds indeed takes the trophy. After years of waiting, this theme park finally opened its gates to the public. 
Reflect on your childhood days as you go on the Ice Age, Rio, and Andromeda-themed rides. The park also has a variety of high-intensity rides for the adrenaline junkies. 
Chin Swee Caves Temple
While the Genting Highlands may seem like a high-intensity day trip, this hill station offers much more. The area houses the historic Chin Swee Caves Temple.
The temple is located near the midway point of the forest hills. The temple boasts some eccentric prayer halls and a pagoda that is nine stories high. 
I'd recommend you take on the task of climbing this pagoda. The view of the surrounding forest from the top is not one to miss.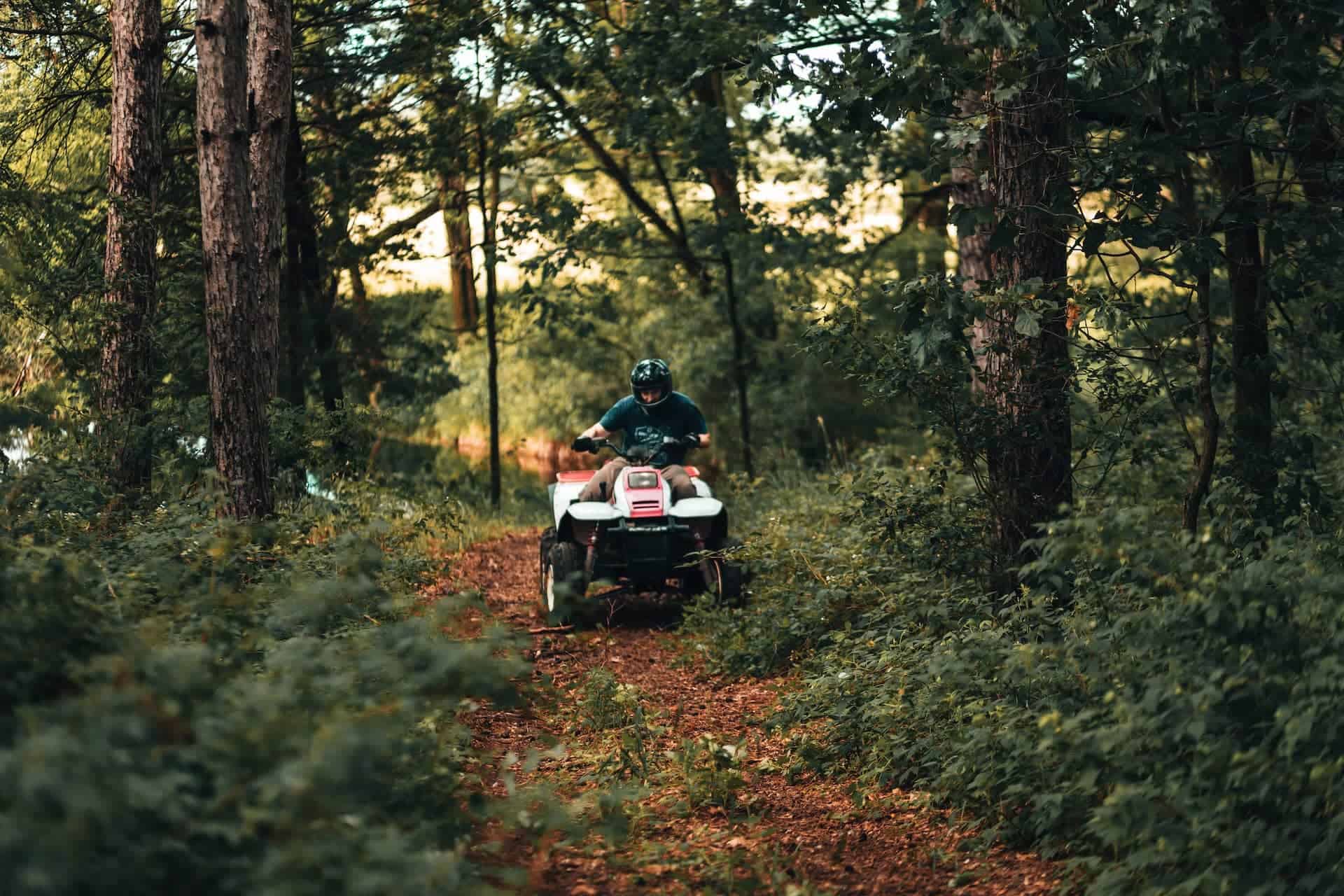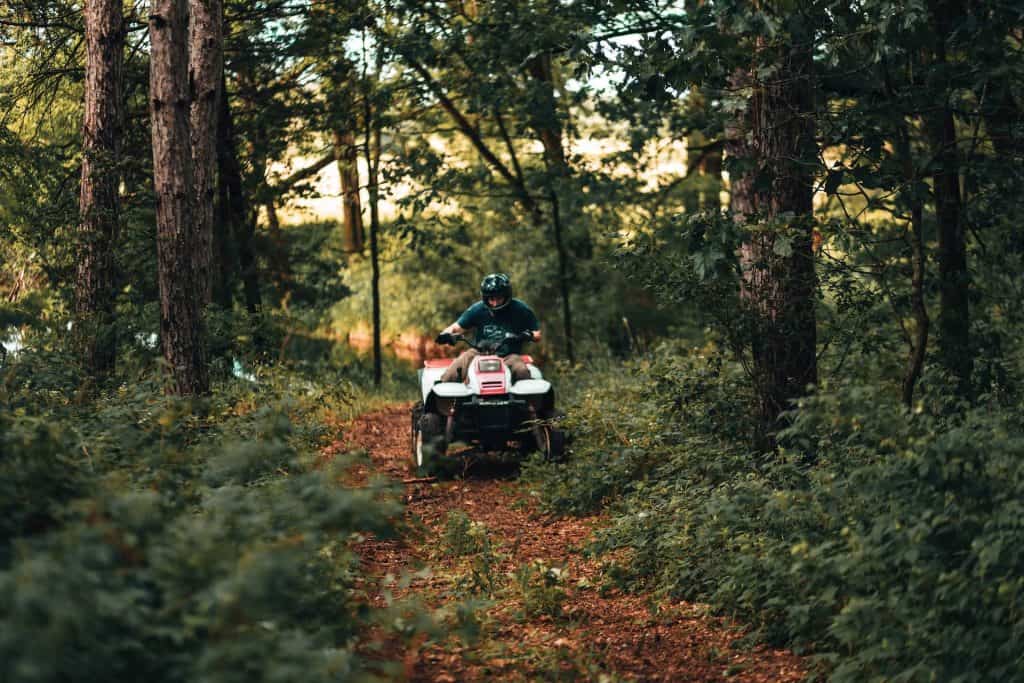 Located about 140 km from KL, Malacca City is the capital of Malacca, a coastal city in southwest Malaysia. 
A mere 1.5-2 hr drive from the central city, Malacca provides its visitors with a unique experience. 
Here's what you can expect in Malacca!
Jonker Street
Malacca gained widespread attention for its Jonker Street Market. 
During the week, this exotic market provides its visitors with many attractions. The local shops sell exciting pieces you cannot help but buy (guilty as charged). 
The restaurants also contain Nyonya foods that are a must-try. Nyonya is an amalgamation of Chinese and Malay culture local to Malacca. I also recommend you give the Durian ice cream a chance. 
Over the weekend, the Jonker Street market turns into a beautiful night market. This night market attracts visitors from across the country. 
Stadthuys Square and Christ Church 
Initially, under the possession of the Portuguese, the Christ Church came into being when the Dutch took control of Malacca. 
The church is located at Stadthuys Square-another popular tourist spot. 
The 200-year-old cathedral is hard to miss with its red brick outlook and prominent cross atop it. The church's architecture honors the various Dutch soldiers and locals of the time. 
There is also a tiny gift shop behind the church. Tourists can purchase small souvenirs from here to commemorate their trip. 
Sultanate Palace Museum
Malacca is a city full of rich culture and history. To better understand the historical past of this land, make your way toward the Sultanate Palace Museum.
The museum pays homage to the sultanate kingdom and how they transformed the area. It takes its visitors through an immersive tour of how the sultanate lived and traded in the olden times. 
The guides may indulge you in some of the stories regarding the local legends. You'll also learn about the unusual punishments used by the locals of the time.
Famosa Fort and St Paul's Church
Dating back to over 400 years ago, St Paul's Church is another landmark from the colonial era. Many consider this historic building to be the oldest church in southeast Asia. 
Take a short walk from St Paul's Church, and you will end up at the Famosa Fort. This fort is also a remnant of colonial times. 
Unfortunately, due to poor maintenance, both buildings considerably deteriorated over the years. Nonetheless, the rustic feel does look cool, making it a great tourist spot. 
Kuala Selangor is located only an hour from Kuala Lumpur. This small sea-facing town is famous for its rich history, fresh seafood, and hidden gems. 
The short distance from the capital city makes it an excellent spot for spontaneous day trips. 
Here are some of the things you can do on your day trip to Kuala Selangor:
The Sky Mirror of Sasaran Beach
Presumably, a unique aspect of Kuala Selangor is the Sasaran Beach sky mirror. This "sky mirror" is a seabed that appears during low tide. 
Important: This Sky Mirror is unique because it only appears for a few hours and a few days each month. 
So, if you plan to go there, I'd recommend you align your schedules with the seabed's timing. 
The reflective surface of the water provides a one-of-a-kind picture opportunity for its visitors. If you are an influencer and want to post something unique, this may be it!
The Melawati Hill
Located right in the middle of the town, Melawati Hill dates back to the 18th century. 
In history, local troops used this hill to defend the city against enemy forces. Currently, the mountain serves as a popular tourist attraction. 
If you're visiting, I recommend getting lunch packed from a local restaurant and enjoying it on top of the hill. 
You may have some friendly silvered-leaf monkeys trying to steal your food. But they're adorable, so I guess it's alright!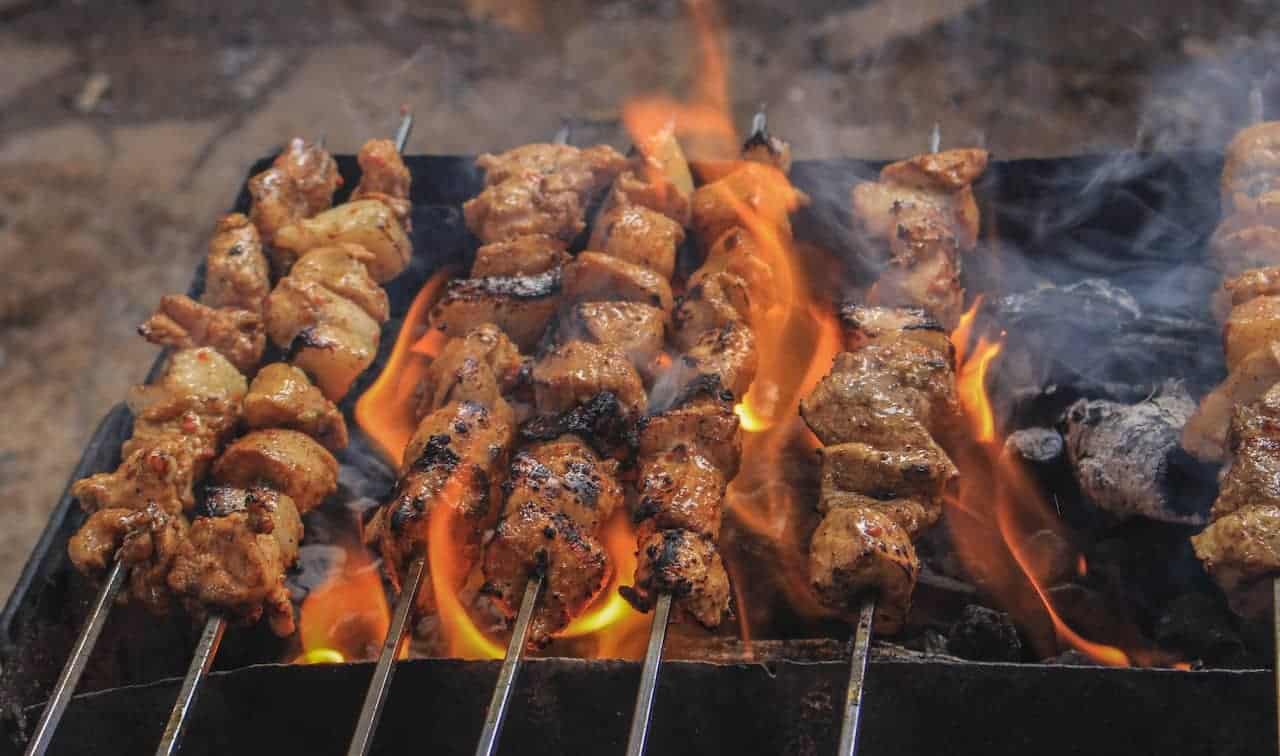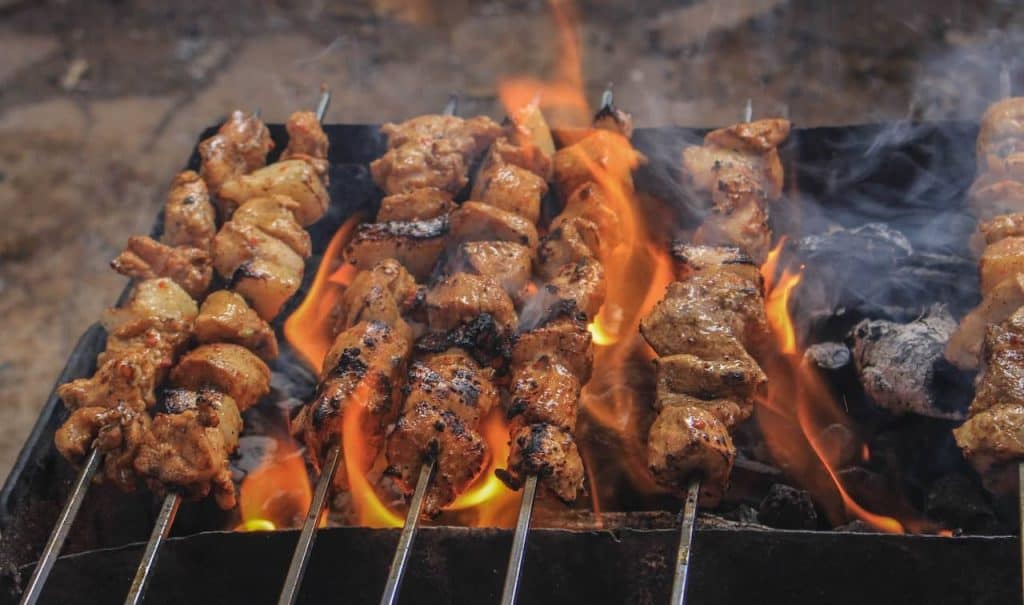 Janda Baik is a small village located merely 45 km from the city of Kuala Lumpur. The town soon became a popular spot for the locals and tourists who wanted to escape the fast-paced life of KL.
For those looking to visit Janda Baik, here's a list of things you must add to your itinerary. 
Local Cuisines and Roasted Coffee
The Kampung Janda Baik village is an easy 20-minute drive from the Genting Highlands. 
So, after a tiring day at the thrilling Genting Highlands, an evening dinner at Kampung Janda Baik makes for a perfect trip. 
The delicious local cuisines and sweet treats are sure to satisfy all your cravings. The flavor-packed food is not one to miss. 
A local favorite is the locally grown and roasted coffee at Pinto Coffee+. It's located in the middle of the lush green forest in the village. This provides visitors with the perfect amalgamation of scenic views and flavourful coffee. 
Lata Tampit Waterfall Hike
For adventure lovers, the Lata Tampit Waterfall provides a unique hike. This grand 7-tier waterfall is mesmerizing, to say the least. 
A 40-minute walk takes you to tier 4, a little higher, and you reach the tier 5 pool of the waterfall. 
Take a quick dip into the clear waters of this waterfall to cool down after the tedious hike. We assure you, it is worth it. 
Pro tip: If you wish to reach the top tier of the waterfall, make sure to wear the right shoes as they can make or break your trip.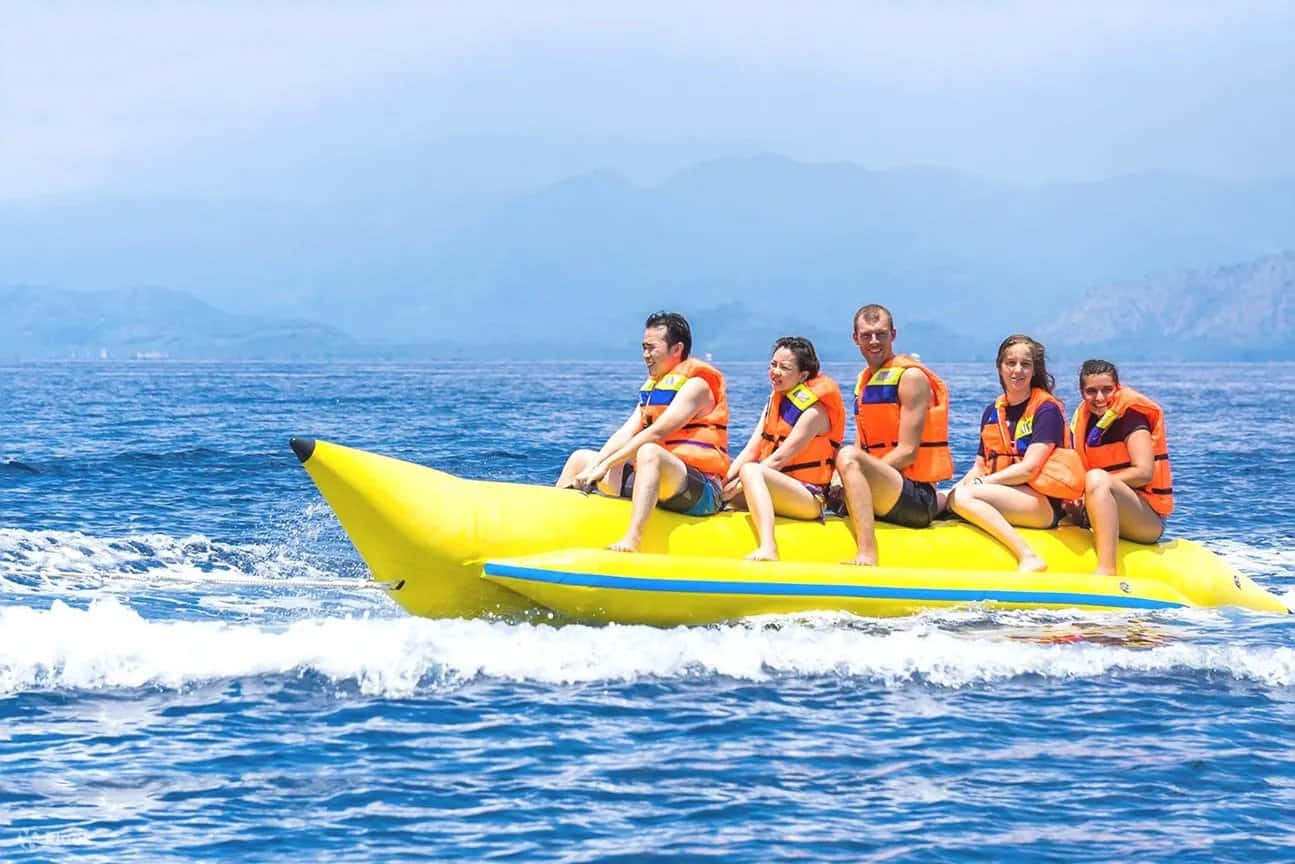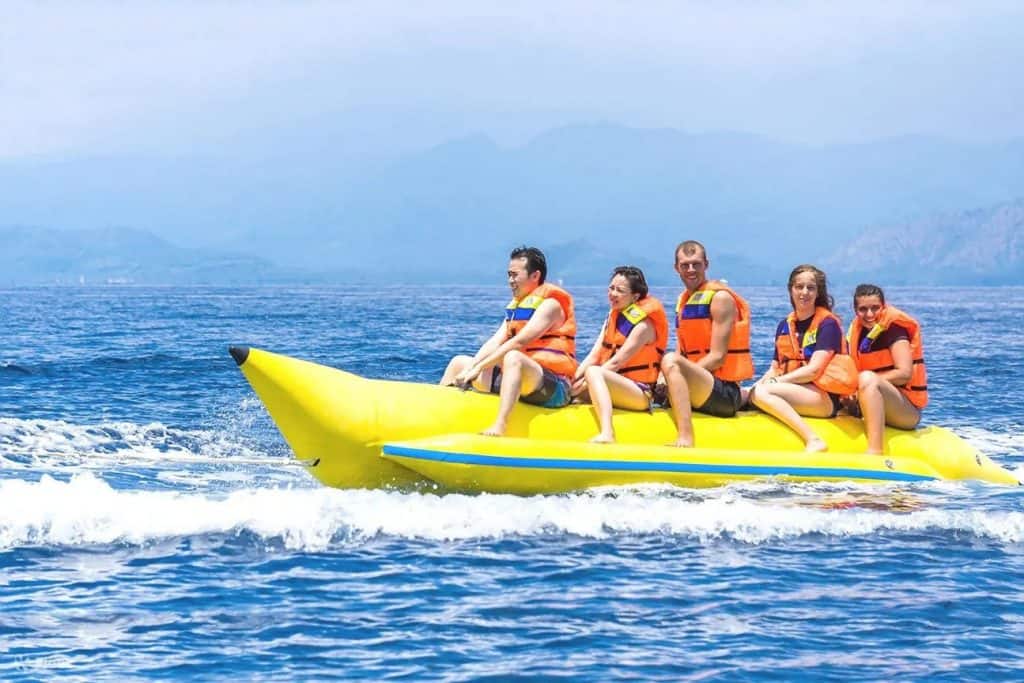 Bentong is another small town located in Pahang. It's only 70 km away from KL. A 1-hour drive by car is probably the best way to reach here. 
While indulging in various activities, tourists should stop at the local eateries and try the cuisines. The Hooi Ji Wanton Mee at the Yuen Kee Cafe is a must-eat, and so is the Kow Po ice cream.
The following activities are quite popular amongst visitors at Bentong:
Bilut Extreme Park
For adventure lovers, the Bilut Extreme Park is the perfect location. The thrill-filled terrain of the park makes for an exciting trip. Visitors can rent ATVs and drive them through the rocky landscapes of the park. 
The fresh cool breeze hitting your face as you speed through the green bushes of the park? Yes, please!
Japanese Village
Do you want to go to Japan for their culture and heritage while not breaking your wallet on the air tickets? If you're in Malaysia, this is your hack.
The Japanese village located in Bentong is a popular spot amongst visitors. Situated on top of Berjaya Hills in Bukit Tinggi, it has rich Japanese-themed architecture. 
Make your way to the Tatami Spa for a relaxing Japanese massage. Follow this with a soothing cup of tea from the Japanese Tea House and call it a day. The perfect retreat. 
Another location close to the famous Genting Highlands is the small town of Bukit Tinggi. Visitors from Genting Highlands often visit this town to see its Japanese Gardens, French village, and pleasant weather.
Here's a glimpse of what you can do in Bukit Tinggi:
Colmar Tropicale – French Village
If you want a European feel of being in Asia, visit the Colmar Tropicale village in Bukit Tinggi. 
Make your way through the colorful streets of this village and enjoy the many talented street performers there. The mesmerizing french inspired castles are also a must-see.
For golfers, the Colmar Tropicale golf course also provides a great source of entertainment. This golf course is amongst the top 20 golf courses in the country. 
Japanese Garden
Next, you can take a short walk out of the French Village and make your way to the Japanese Gardens. 
Tourists can enjoy a peaceful walk through the garden and rest at the local tea house for a refreshing cup of tea. 
The gorgeous ponds full of koi fish and the botanical gardens are sights to behold. 
Don't forget to have extra space on your phone for this trip!
Located on the south of Kuala Lumpur, Port Dickson is about 100 km from the capital of Malaysia. Beautiful beaches and wildlife reserves make this port a popular tourist spot. 
Multiple scenic locations and picturesque views also make for the perfect Instagram-worthy pictures. 
Here are some of the top things to do at Port Dickson:
Cape Rachado Lighthouse
Dating back over a century, the Cape Rachado Lighthouse once guided ships to shore. Today, this hidden gem provides a perfect escape. 
Visitors can hike through the Tanjung Tuan forest reserve to reach the lighthouse. Moreover, go through the jungle, and you will find exclusive natural beaches that have no link to modernization. The perfect place to unwind, in our opinion. 
Tip: Wear comfortable shoes and carry a swimsuit with you. A dip into the clear waters near the lighthouse is not something to miss. 
Wan Loong Chinese Temple
This Chinese Temple is a famous tourist attraction in Port Dickson. Wan Loong translates to Dragons of the Clouds, and the temple is dedicated to the Goddess of Mercy and the Monkey King. 
Visitors can make their way through this grand temple and burn incense to pay their respects to the Chinese gods. The nearby seafood restaurants also provide delectable food for visitors. 
Alive 3D Art Gallery
If you want to do something apart from exploring nature, Port Dickson has you covered for that. The 3D Art Gallery is full of exciting pieces of art that make the perfect photo op. 
Explore your creative side by taking quirky pictures at this museum of illusions. The art gallery has about 50 art installations that use perception and visual distortion to bring the concept to life.
These 8 locations make a wonderful day trip from Kuala Lumpur. If you're in Malaysia for longer, definitely give these places a visit. And, if you think someone could benefit from this article, share it with them! Safe travels!
You have many options for taking day trips, you can get a private driver, use grab taxi, or local transport, ask your hotel or hostel staff
A good home base. may be in the "downtown" area of KL, I suggest staying, in sunshine hostelz, as they can store your luggage and dorms are inexpensive.
Thanks for reading. Any suggestions? comment below
Start Planning Your Malaysia Trip Now!
Book Your Flight:
Use Skyscanner to find a cheap flights. A travellers favorite way to book flights, as it searches websites and airlines around the world with one click.
Book Your Bus or Transportation Within Malaysia:
There are two ways to book your transporation, ask your hotel or hostel, go to the local bus terminal, or book online, for a less stressful trip using Easybook or 12go.asia
Book Your Accomodation: 
Find the best hotels or hostels at HostelWorld, Booking.com, Agoda.com. Perks include with no upfront payment. Pay when you check out and Free cancellations.
Dont Forget Your Travel Insurance:
Two popular choices are SafetyWing and WorldsNomads. A traveler should buy traveler's insurance to protect themselves against unexpected events such as trip cancellations, medical emergencies, and lost or stolen baggage. It provides peace of mind and financial protection in case of unforeseen circumstances.
Usefull Apps?
Grab/Uber – Local Transportation
Food Panda/Grab – Food Delivery
Whatsapp – Communication
Want More Information On Indonesia?
Be sure to check out my nomad travel guide on the Malaysia for even more tips.
Disclosure: Please note that some of the links above may be affiliate links, and at no additional cost to you, I earn a commission if you make a purchase.