Paraguay Backpacking and Digital Nomad Travel Tips
Located at the heart of South America, the Republic of Paraguay is a charming yet underrated destination surrounded by Brazil, Argentina, and Bolivia. There are spectacular sights, rich culture, interesting history, and exotic wildlife. From its natural reserves and landscapes and historic architecture to its indigenous culture and delicious local food, Paraguay is the ideal South American melting pot.
Today, it has become more popular with travelers seeking to see somewhere new and get off the backpacker trail. Take a look at our Paraguay backpacking travel guide with ideas for the best things to see and do, typical daily costs, money-saving and safety tips, and more.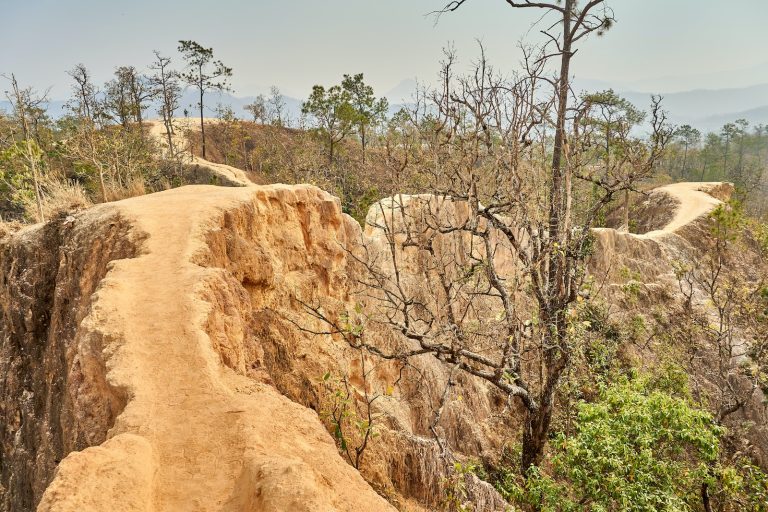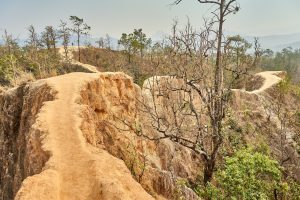 Discover Pai, Thailand: Perfect for backpackers and nature lovers, Pai offers stunning waterfalls, hot springs, night market and beautiful mountain views.
Read More
Top 5 Things to See and Do in Paraguay
Other Things to See and Do in Paraguay
1.

Luque
Luque, which served as a temporary national capital during the Paraguayan War in 1868, is the third-most populous city in the country. If you are a sports enthusiast, it is a great place to visit as there are various stadiums and arenas.
2.

Fernando de la Mora
Fernando de la Mora is a calm city where travelers can find some cheap hotels. It is regarded as the best destination for pubs, bars, shooting ranges, and wildlife.
3.

Pilar
Another adorable Paraguayan city, Pilar boasts a mix of impressive architecture and wide areas of greenery. There are dozens of picture-perfect beaches, intertwining streams, and walking paths, offering a unique fusion of culture and outdoor entertainment.
4.

Pedro Juan Caballero
The highest city in Paraguay, Pedro Juan Caballero is a place with a fascinating past and exciting future. It is home to the country's most modern shopping center and fifth biggest football stadium.
5.

Limpio
It is a small yet exciting place in Paraguay, which serves as a quick stop for tourists when heading to its neighboring cities. Limpio is a great place to grab a quick snack and take a break from the journey.
6.

Villarrica
Nicknamed The Wandering City, Villarrica is an ideal destination for arts, culture, and history buffs. There are leafy city parks, the Ybyturuzú mountains, and churches built in Neoclassical and Gothic styles.
7.

Itaugua
It is a small town in Paraguay known to be the birthplace of many eminent artists, poets, singers, and musicians. The place has a great selection of attractions and experiences and is also the capital of Paraguayan nandutí lace weaving.
How much does it cost to travel around Paraguay? This section details the suggested daily budget in Paraguay 2023: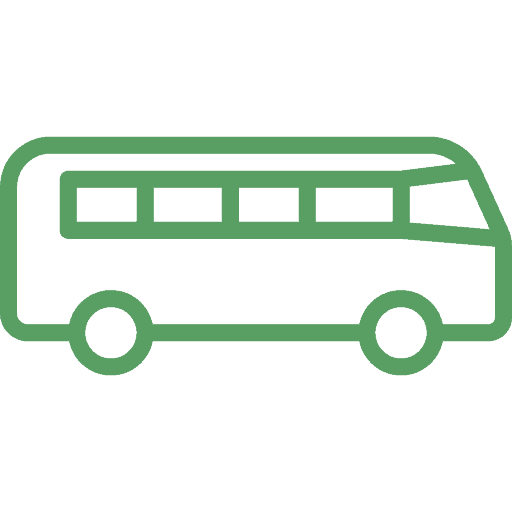 Backpacker hotels are not so common in Paraguay; however, you can find many cheap hotels and guest houses. In big cities, hotels are available in a range from budget to expensive. The average price for one person for accommodation here is almost $20 per day. In major towns and tourist areas, the average price of a hostel is between $5-$10 per night. In Asunción, you can book a place in advance or find a cheap option near the bus station. Tourists can find prices cheaper outside of Asunción.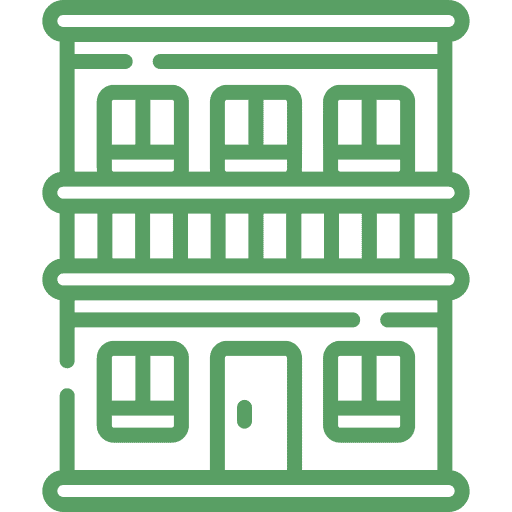 Backpacker hotels are not so common in Paraguay; however, you can find many cheap hotels and guest houses. In big cities, hotels are available in a range from budget to expensive. The average price for one person for accommodation here is almost $20 per day. In major towns and tourist areas, the average price of a hostel is between $5-$10 per night. In Asunción, you can book a place in advance or find a cheap option near the bus station. Tourists can find prices cheaper outside of Asunción.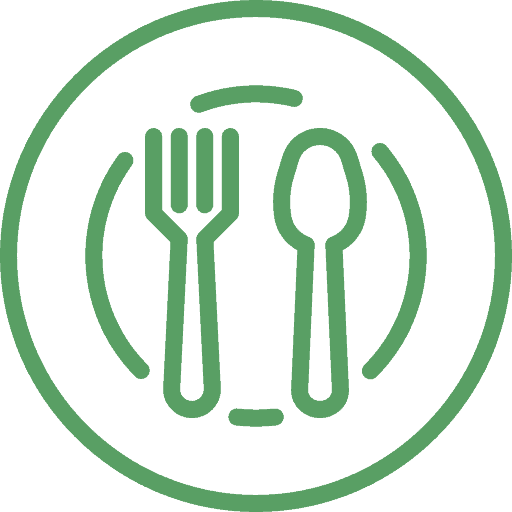 While meal prices differ from one country to another, the average cost of food in Paraguay is $15 per day. Depending on the spending habits, when dining out, an average meal here can cost around $6 per person. Breakfast prices are normally a little cheaper than lunch/dinner. Also, the price of food in sit-down restaurants is usually higher than fast food or street food prices. Grocery shopping is a cheap option to eat in Paraguay. On alcoholic beverages, an average person spends at least $8 per day. And bottled water costs less than a dollar per day.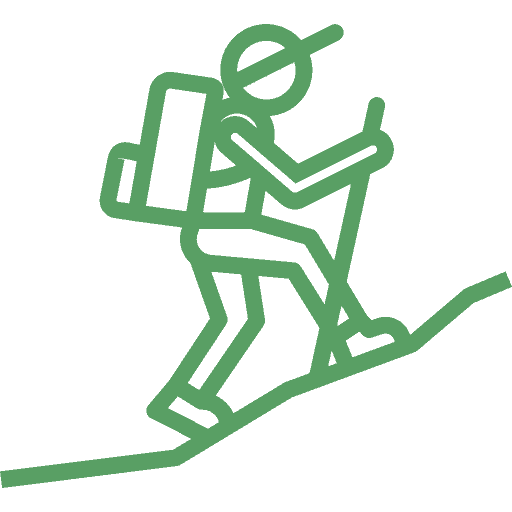 In Paraguay, entertainment and outdoor activities usually cost about $14 on average per person per day. This covers the amount paid for day tours, entrance tickets to attractions, and other sightseeing expenses.
Wondering how to make your budget for traveling around Paraguay in 2022? Use the following information to get some idea of how much you'll be spending on a daily basis during your stay:
| Travel Style | Accommodation (per night) | Food (3 Meals) | Transportation | Activities (Per activity) | Daily Cost |
| --- | --- | --- | --- | --- | --- |
| | | | | | |
| | | | | | |
| | | | | | |
Paraguay is one of the most affordable countries in South America. Still, if you are looking for some ways to save extra money, follow these tips and cut down your costs:
1.

Learn Spanish
Since locals speak Spanish, learn this language to get help with finding the best deals.
2.

 Use local transport
The buses are quite good and affordable in Paraguay. Avoid taking Uber to save some money on transport.
3.

Eat local
Instead of eating food at restaurants, try local Paraguayan food. You can enjoy chipa (maize bread having a filling), filled pasty-like empanadas (patties), maté, caña (cane spirit), and the German-style pilsners, just for a few dollars.
4.

Make your own food
Visit markets for your food shopping. Get fresh vegetables and meat for a few dollars from the market and cook for yourself using the kitchen facilities.
5.

Do Free Attractions Too
Add at least five free things to do on your Paraguay itinerary. Do free things like watching the sunset, hiking, having a picnic, etc. Simply Google it, and you'll find a list of endless things to do in Paraguay for free. Some free attractions include Asuncion Botanical Garden and Museo del Barro.
6.

Make wise accommodation choices
Instead of staying at expensive hotels, backpackers should look for affordable accommodation options available throughout Paraguay. Even better, book a hostel that offers complimentary breakfast in the morning and other basic facilities for free.
7.

Use a reusable water bottle
In Paraguay, tap water is unsafe for drinking. So, instead of spending money on purchasing bottled water, carry a water bottle having a purifier with you wherever you go. The recommended water bottle is LifeStraw which costs up to $50.
Paraguay is a country with so many accommodation options available. Whether you are traveling alone or visiting Paraguay with your friends, this country has accommodation of all kinds. Below are the top recommendations for places to stay in Paraguay:
Multiple travel options are available in Paraguay, each having its positives and negatives based on your personal preferences, budget, and destination. Below are the most common transportation modes used in Paraguay to get around: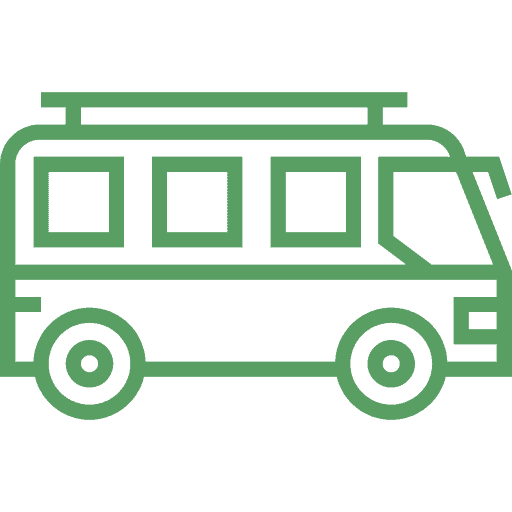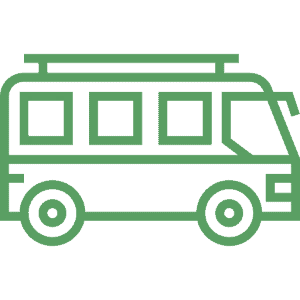 It is not recommended for tourists to self-drive around Paraguay as many long-distance roads are in poor condition. There are some car rental agencies operating in Asunción. The per-day car rental service in Asunción starts from $20.


Taxis operate in abundance in the major cities of Asunción and Ciudad del Este. They are less readily available in cities like Pedro Juan Caballero. As compared to other transportation modes in Paraguay, they are quite expensive and are not in much use by locals. In cities like Asunción, taxis run on a meter, so you can negotiate the fare before stepping in. It costs less than a dollar almost for a mile in Asunción. In other cities, meters are not in use.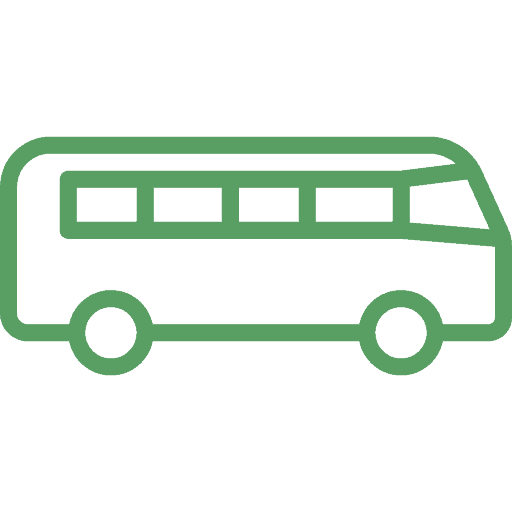 Buses are the main form of transport within the country. Urban buses have routes around the large cities. Long-distance buses are large and comfortable. Ticket prices are fairly low, and the main services are usually efficient. Prices might be negotiated, especially if the bus has a lot of empty seats.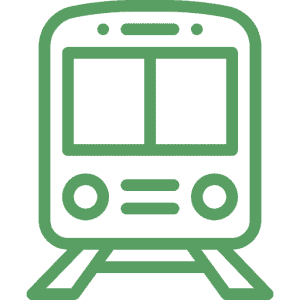 Though Paraguay was the first one in South America to operate a railroad during the 1800s, there are no working regular passenger services today. Only small sections of the railway are open, and the usable sections primarily cater to visitors. The heritage steam train runs between Botanical Garden in Asunción and the village of Ypacarai, passing the Aregua city.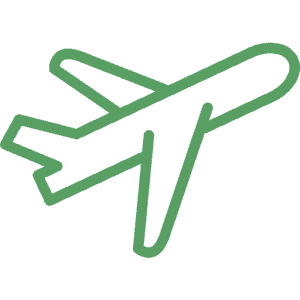 Though Paraguay is a landlocked destination, it has more than 1,900 miles of inland waterways. So, travelers can find themselves on a boat journey at some point. The Paraguay River – a huge waterway dividing the country in two – can be traveled with scheduled tours departing from Asunción.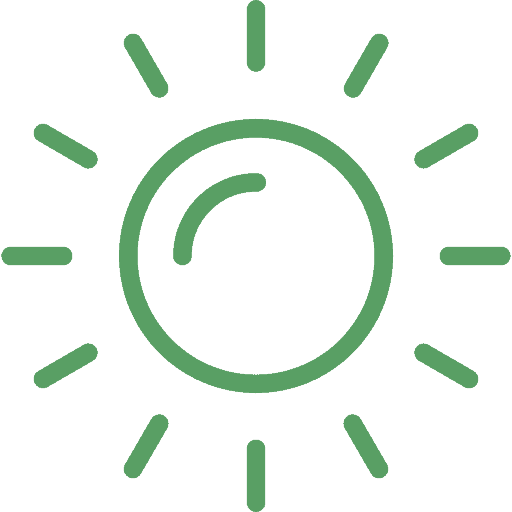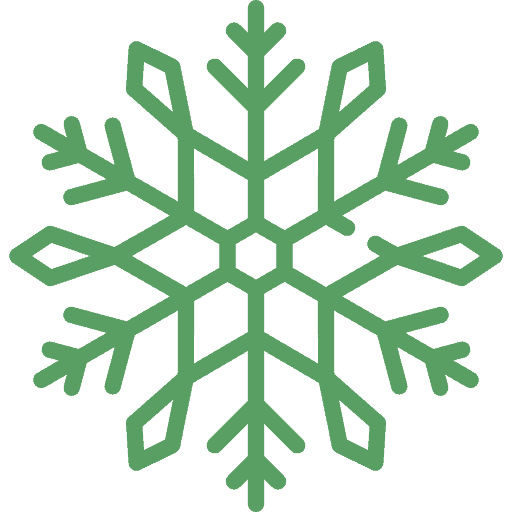 Paraguay is a year-round destination, and there is no specific time to book a trip. The summer and Spring seasons are highly recommended since the climate makes sightseeing more enjoyable. From December to March, the weather remains consistently warm, with temperatures of 73°F-84°F daily. Another best time to visit Paraguay is in the winter, which is from June through August. During this period, the warm temperatures mix with less rain and lower humidity, making it the driest season of the year. It is also a good time to visit the country as it hosts a number of religious festivals.
The Spring season (September-November) in Paraguay is the wet season. The country experiences humidity, regular afternoon rains, and warm to hot weather. It is another great time of the year to visit, having more tolerable temperatures than the summer extreme.
Common Questions About Paraguay
How To Stay Safe and Aware of Scams
Paraguay is among the safest countries for travelers in Latin America, offering a genuine American experience with so much to see and do. But before you step off the beaten track, here are some tips on how to stay safe in Paraguay:
1.

Don't use tap water
Tap water in Paraguay is considered unsafe. Also, don't order drinks having ice cubes, especially from street vendors. The safest way is to boil your water or purchase bottled water from stores. You can also carry reusable water bottles having a filter.
2.

Watch out for pickpockets
Petty crime, like pickpocketing and purse snatching, occurs. It is prevalent in cities, bus terminals, and on public transport. Avoid areas of Chacarita and Costanera areas of downtown Asunción. Stay vigilant at all times, and avoid carrying large amounts of cash. Also, use ATMs only in busy areas.
3.

Beware of spiked food and drinks
Never ignore your food or drinks or leave them in the care of strangers. Avoid accepting beverages, snacks, or gums from new acquaintances as the items may contain drugs and can cause you great trouble.
4.

Avoid traveling near border areas
Crime and drug trafficking occur along the tri-border area between Paraguay, Argentina, and Brazil. Either avoid going there or be extra cautious if you travel to these areas.
5.

Carefully plan trips
To stay completely safe during your trip to Nepal, getting travel insurance is a good idea as it will cover accidental loss, damage, or theft. In addition, it may take care of cancellations or travel delays.
Depending on which regions of Nepal you are going to explore, you might need lots of gear or very little since there are many contrasting climates and circumstances. Here is our complete list to help you pack the essential items for your trip:
Did I Miss Something? Let Me Know In The Comments!