Ultimate South America Backpacking Travel Guide
Dance the night away in all the active cities of this region, or relax and take a tranquil walk by the beach or in the country side. The beautiful beaches, high mountain ranges, vineyards, dense forests with amazing wildlife, the driest desert of the world, huge glaciers, lush grassland, and everything that you can imagine. It is hard to list some specific destinations and not even possible to visit the whole continent in one go. But I have tried to include some places that I found to be amazing and beautiful. 
Top 5 Things to See and Do in South America
Other Things to See and Do in South America
1.

Vinicunca, Peru
Known as Montaña de Siete Colores, the Rainbow Mountain is the national trademark of Peru. Only a two-hour drive from Cusco, the colorful mountain is a popular tourist attraction. Deep in the Ausangate Mountain range, the striking colored mountain is hard to find. The six day hike is, however, a very enjoyable experience for adventure lovers.
2.

Rio De Janeiro, Brazil
Famous for its large urban forest, with magnificent peaks, this city holds numerous secrets. A fascinating blend of European-African culture has amazing sceneries, magnificent beaches, and crazy parties. Explore the mesmerizing mountains through dozens of hiking trails.
3.

Vharbour Island, Bahamas
This small island is packed with charming beaches, beautiful pastel cottages, amazing hotels, and restaurants. But it is mainly famous for its pink sand beaches along the eastern shore. The tropical oasis consists of miles of endless pink sand beaches. The western coast is also home to several marinas and beaches. The outlying coral reefs are home to some amazing variety of marine life. With its amazing resorts and various beautiful beaches, Harbour Island is one of the most desired destinations in South America.
4.

COTOPAXI NATIONAL PARK, ECUADOR
An deal winter destination, the Cotopaxi National Park is located just outside Quito and is a perfect destination for a day trip. Hike beautiful Laguna Limpiopungo Lake; watch the hummingbirds, tiny bunnies and Andean Gulls; or bike down various mountain trails. Indulge in beautiful sceneries and enjoy it to the fullest. If you are not much of a hiking fan there are also jeeps available to take you to the mountain top, with some nearby lodges to spend the night. Enjoy the stunning early morning view of a volcano like you will not find anywhere else.
5.

CARTAGENA DE INDIAS, COLOMBIA
With energetic vibes and friendly people, the city is so full of Caribbean energy. The city is home to some of the best preserved colonial sites of South America, which were once the biggest slave ports of the Spanish colony. Stroll in the beautiful town and explore the amazing castles, old churches and colorful streets of the colonial architecture.
6.

TORRES DEL PAINE, CHILE
Home to diverse landscapes, Torres del Paine soars above the Patagonian steppe. Three granite towers are the main attraction other than the golden grasslands, blue glacier, and high mountains. Surrounded by beautiful clear water lakes, the huge granite mountains with various amazing hiking trails are the dream of any adventurous hiker.
7.

BUENOS AIRES, ARGENTINA
The big cosmopolitan city has the most European touch and is the hub of various art galleries, museums, cultural centers, and theaters. Enjoy the tasty cuisine, the steak especially, and the red wine while exploring the historical sites, museums, plazas and dining establishments of the city. Witness and learn the seductive, bustling and captivating tango dance with its exciting energy. The thumping nightlife will keep you captivated the whole night.
8.

PANTANAL, BRAZIL
Sprawled across three countries, i.e. Brazil, Paraguay and Bolivia, the largest tropical wetland is spread on more than 42 million acres. The pristine wetland is visited by almost 1 million tourists every year. The iconic wildlife and plant species are the major attraction of this tropical wetland. The presence of around 4,000 animal and plant species has made it very important to be conserved.
9.

GOLD MUSEUM, COLOMBIA
One of the most fascinating museums in South America is the Gold Museum in Bogota. There are more than 55,000 art pieces made of gold and other materials which are an indication of Colombia's pro-Hispanic cultures. Descriptions are written in English and Spanish but I suggest you get audio guides to have a better understanding of the stories associated with these art pieces.
10.

PARQUE NACIONAL DOS LENÇÓIS MARANHENSES, BRAZIL
The perfect white sand dunes and crystal clear freshwater lagoons make this place popular among the tourists, especially during the rainy season. The priceless beauty of the place is impossible to be captured justly in a picture. You can only witness its true beauty with your naked eyes. But be prepared with proper equipment. Don't forget to pack a hat, sunglasses, sunscreen, and water. Walking boots or trainers can be a good choice to walk on the varying sand of the park.
11.

THE WITCHES' MARKET, BOLIVIA
The weird Witches' Market is a lively tourist attraction despite its strangeness. You will find numerous vendors selling potions, magic charms and strange ingredients like dead frogs, etc. These ingredients and products that are used in various rituals are said to be done in order to call on the spirits. You will also find yatri, also known as the witch doctors, in black bowler hats, who provide spiritual services in exchange for a small amount of money.
12.

CORICANCHA, CUSCO
Also written as Qoricancha, Koricancha or Qorikancha, the beautiful temple was once the most important and sacred place of the Inca empire. The Coricancha complex was used to be the heart of the sacred land of Cusco and was a major point for the religious activities of the city. When the Spanish arrived in the region they demolished most of the temple and built the Santo Domingo Church on its foundations. Only a small part of the temple with the remaining walls was preserved.
[wpcs style=1 show_flags=1 txt_type='desc']
The cost for varies from place to place throughout the continent. Some places are very cheap while some are really expensive, especially if more tourist frequent the area To give a general idea I have listed a few things that might help you while calculating your budget.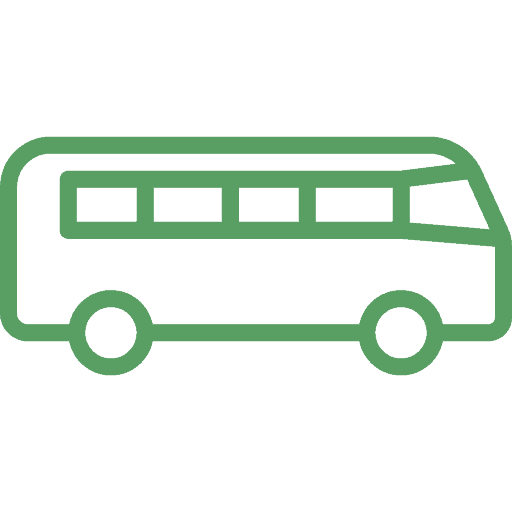 If you are traveling by bus you will notice that compared to air travel it is cheaper but slower on average. But if you factor in the wait time by having to go early to the airport, it may be the same travel time. Traveling by bus may cost you [wpcs_price value=1] – [wpcs_price value=5] per day, depending on your route and destination. However, if you want to travel by air, it may cost you somewhere between [wpcs_price value=100]–[wpcs_price value=200] per flight.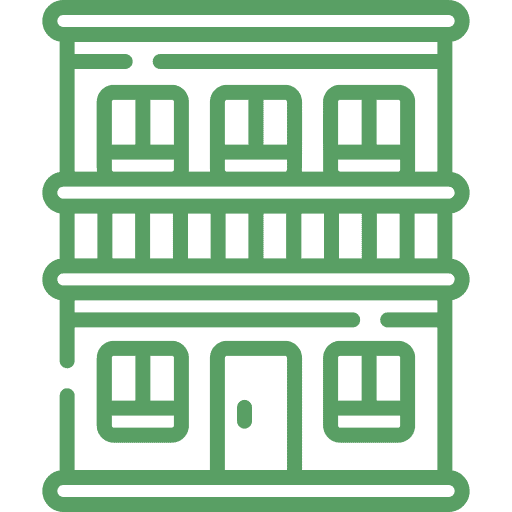 In many low-cost locations like Colombia, Peru, Bolivia, and Ecuador you might find a good accommodation at [wpcs_price value=10] per night. For places like Brazil, Chile, Argentina, etc. you'll also find similar pricing, if you are going to hostels. Hotel costs can be as little as [wpcs_price value=45] – [wpcs_price value=90] in the mid-range prices.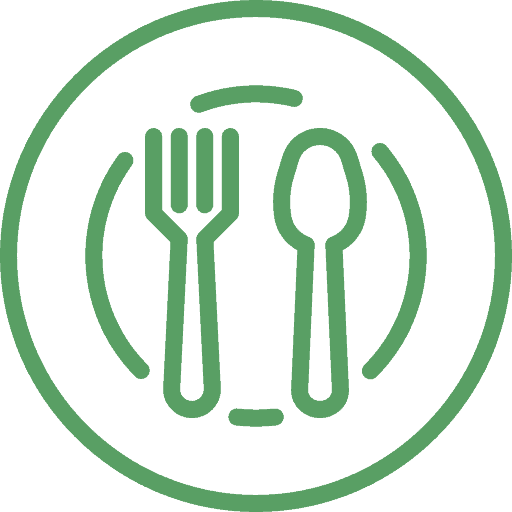 I always prefer enjoying local food wherever I go. Not only that is it cheap but you get to taste and enjoy the local cuisine. Every region has its own specialty. Try whatever you can while being in South America. Eating from a local market will cost you as low as [wpcs_price value=2] – [wpcs_price value=5] per meal. Even a steak from a good restaurant in Argentina costs [wpcs_price value=13].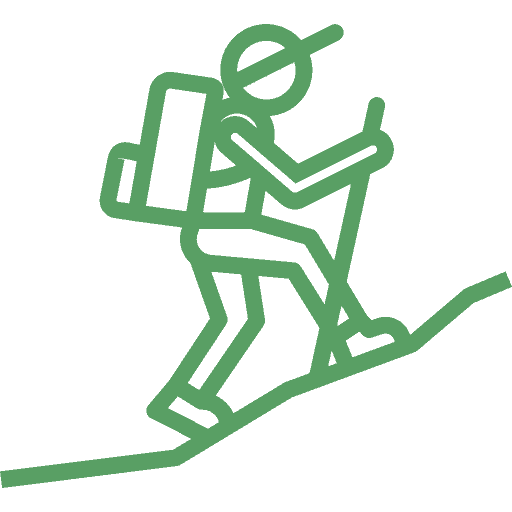 There are many outdoor activities, from guided hikes, walking tours, jungle excursions and more. You can get the best prices from hostels, but you can check Viator.com or with your hotel. Prices range depending on your travel style, a self guided hike could be as little as [wpcs_price value=5] with a park fee, or [wpcs_price value=60] for a full day excursion with transportation, its really up to you.
The overall per day cost of your South America tour may vary from [wpcs_price value=20] – [wpcs_price value=70], depending on the specific countries. Bolivia, Columbia, and Ecuador are among relatively less expensive countries while Chile and Brazil are a bit more expensive. Living in a cheap dorm room, eating looking or cooking your own food and traveling by bus will cost you around [wpcs_price value=35] per day on average.
| Country | Accommodation (per night) | Food | Transportation | Activities ( per activity) | Daily Cost |
| --- | --- | --- | --- | --- | --- |
| | [wpcs_price value=5] - [wpcs_price value=15] | [wpcs_price value=5] - [wpcs_price value=10] | [wpcs_price value=5] - [wpcs_price value=10] | [wpcs_price value=10] - [wpcs_price value=15] | [wpcs_price value=30] - [wpcs_price value=60] |
| | [wpcs_price value=25] - [wpcs_price value=35] | [wpcs_price value=15] - [wpcs_price value=20] | [wpcs_price value=10] - [wpcs_price value=20] | [wpcs_price value=20] - [wpcs_price value=30] | [wpcs_price value=60] - [wpcs_price value=90] |
| | | [wpcs_price value=25] - [wpcs_price value=40] | [wpcs_price value=20] - [wpcs_price value=30] | | |
While some expenses are inevitable you can still save money in different ways. Here are some tips that might help you save some extra pennies while you are in South America.
1.

TOURS: BOOK THROUGH YOUR HOSTEL, OR FROM A LOCAL
I find that hostels typically have good deals for their occupants, though I can usually find cheaper prices by just wandering about the tourist areas, you always take a gamble with this, but you'll find that people pay different price points for the exact same tour.
2.

ACCOMMODATION: AIRBNB, COUCHSURFING AND HOSTELS
Try CouchSurfing and Airbnb. Helps a lot to get good and cheap accommodation. In a continent so huge and beautiful, camping an ideal way to enjoy the beauty as well as saving some accommodation cost. Hostels are always cost efficient. In some countries, you will find a dorm room for even [wpcs_price value=4]. Just need to look carefully.
3.

EAT LOCAL
You will find many international restaurants around in the region but what is the point if you don't enjoy the local food while exploring a destination? Besides, international food is very expensive and you might want to leave it for when you are back home. Go to a local restaurant and choose from a variety of soups, pasta, salads, beans, meat, etc.
4.

COOK YOUR FOOD
Although local food is not very expensive in South America you can still save the cost if you do all the cooking.
5.

PRE-PLAN YOUR TRIP
While on a trip, things usually don't go the way we had planned them to be but still planning helps you keep things in order. Pre-plan your trip so that you might have a cost estimation as well as an idea of where are how you are going to travel. Keep an eye on the flight schedules and you might get some cheap opportunity.
6.

TRAVEL LOCAL
Check out for national bus ride passes to save more money. Many countries like Argentina offer a national bus pass in as low as [wpcs_price value=160] for unlimited rides nationwide.
7.

TRAVEL AT NIGHT
You can use night buses to travel long distances, it saves you the cost of housing.
Hostel Achalay in Bariloche
Nomad Coworking And Working Spots
You cant be a digital nomad without wifi. So below are some spots where one can work comfortably. Dont forget to check my nomad lunch break section for places you can still visit and/or work from during lunch. #nomadworkspace
Balancing work and exploring can be tough, here are some activities or places you can visit during a lunch hour. You will see the words hotspot, wifi, or break which indicates what you can use to work there, or if you cant and its time for a work break. #nomadlunchbreak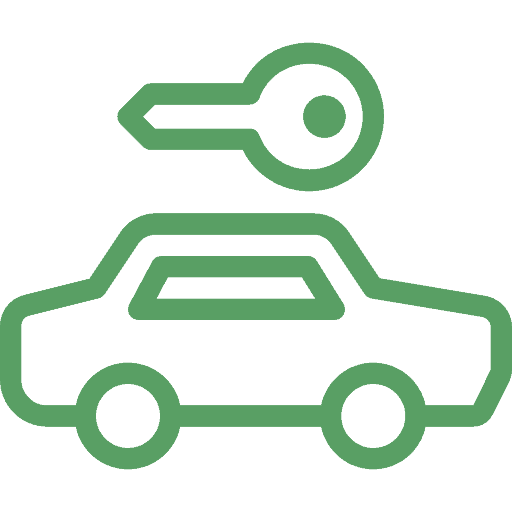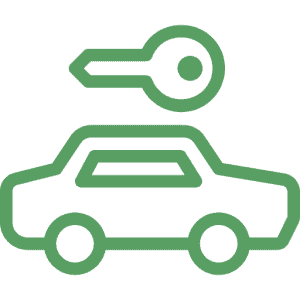 Car rental places don't allow cross-border renting, so it is not possible to travel through rental cars in this region.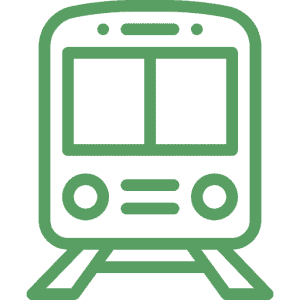 Train travel is not much of an option as there is no reliable international train service.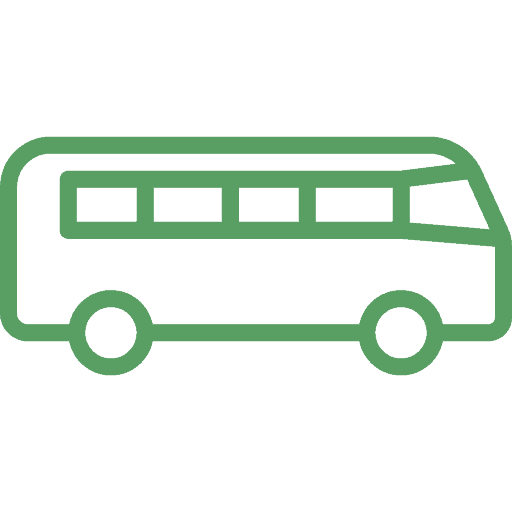 The roads in South America are not in very good condition but they have a really good bus network. The bus travel might be time-consuming but is a reliable, cheap and easy way of traveling.
I personally prefer traveling through buses as it gives me more opportunity to explore the beauty of the region in detail and to interact with locals. Traveling by bus is cheap but comfortable, even the lowest standard is relaxing and easy going. If you go for better quality service they might also serve you some refreshments during the long journey. Usually, the routes are company specific, but for a popular destination, there might be more than one bus company offering the service.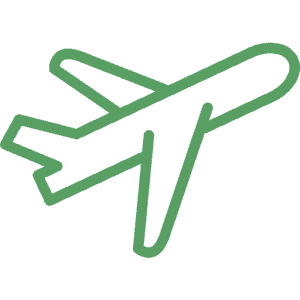 Apart from the bus route, flying is a good option especially if you have a short time. But for flying you need to have a better budget capacity, whereas, buses are cheap and economical.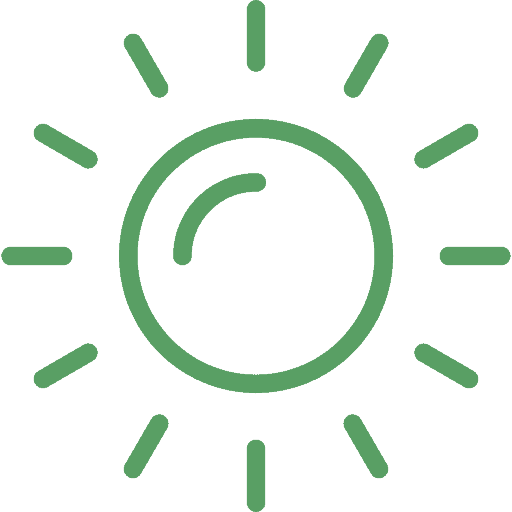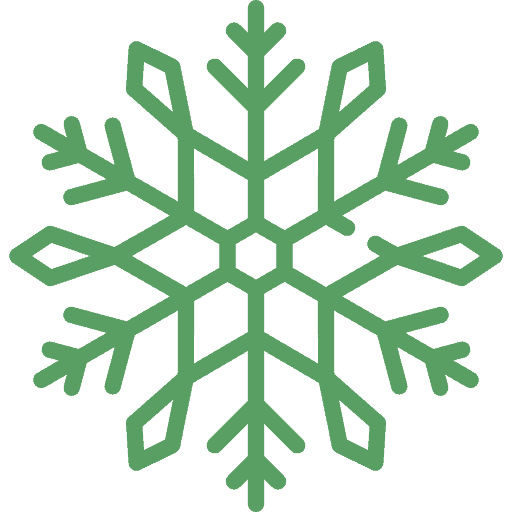 Located in the southern hemisphere, the seasons in the South American region are opposite to the Northern hemisphere. Summer season is from November to February and winter lasts between June to August. This vast continent has a lot to offer in every season so there is no worst time to visit South America. The appropriate weather depends on what activity you are more interested in. For sightseeing, there is no bad season but the best time is the spring or autumn months when the weather is stable and pleasant. Summer is the best time to hit beaches, however, the preferable time for hiking and other outdoor activities in winter. There is snowfall at high altitude but the rest is dry and cold. But check your specific destination's weather before leaving so that you make pack accordingly.
How To Stay Safe and Aware of Scams
Contrary to its reputation, most of the regions in Central America are safe for tourists to visit. You might encounter some small thieves or pick-pocketers but with few precautions, all such dangers can be avoided.
1.

SEPARATE VALUABLES
Keep your spending money separate from the important stuff like passport, credit cards, etc.
2.

BE CONFIDENT
Be confident, informed and purposeful. Usually, people who are confused and don't know much about their surroundings are targeted.
3.

DRUGS
Avoid drugs. Getting involved with drugs in South America might get you in lots of trouble.
4.

MONEY BELT
Keep your belongings safe and close to you while traveling. It is more appropriate to use an under-belt wallet to keep your money and passport.
5.

BE VIGILANTE
Be aware of your surroundings. Don't be too paranoid but remain conscious if you feel anything suspicious around.
6.

BE SMART
Even if after all the precautions you encounter a robber, DO NOT RESIST! They usually have weapons which they don't hesitate using. Safe your life first.
7.

TRAVEL INSURANCE
Most important is to get travel insurance during your journey. This insurance can help you a lot in case of some injury, theft, cancellation, etc.
Depending on the length of your stay your list may be a little different but here is a small outline of what items you may want to pack for 1 week.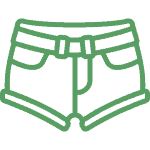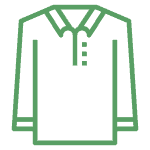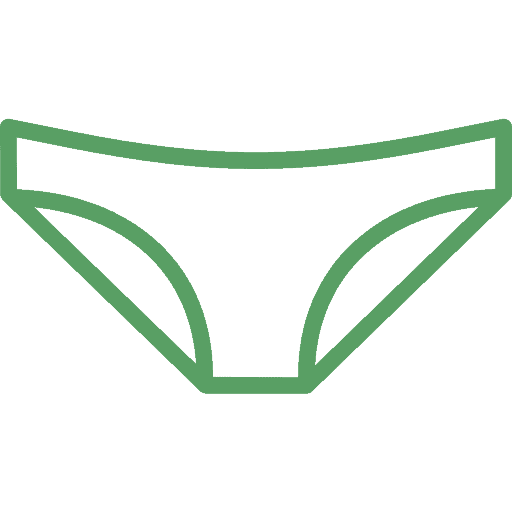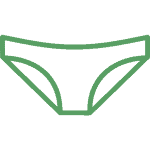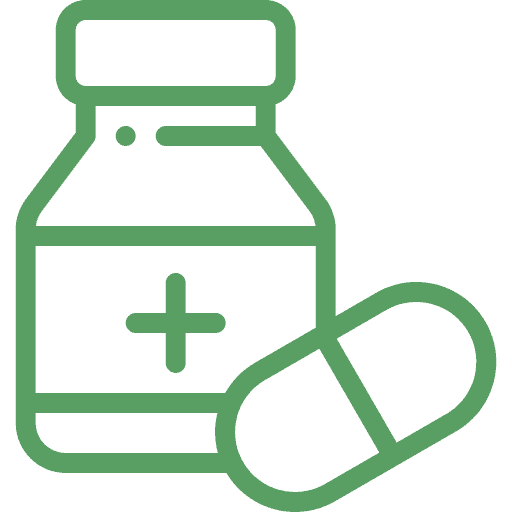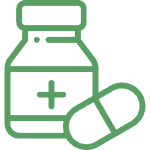 Medicine: ANT (Its hot) Medicine: Tums, Aspirin, Pepto , Antibacterial Cream, Hydrocortisone cream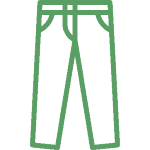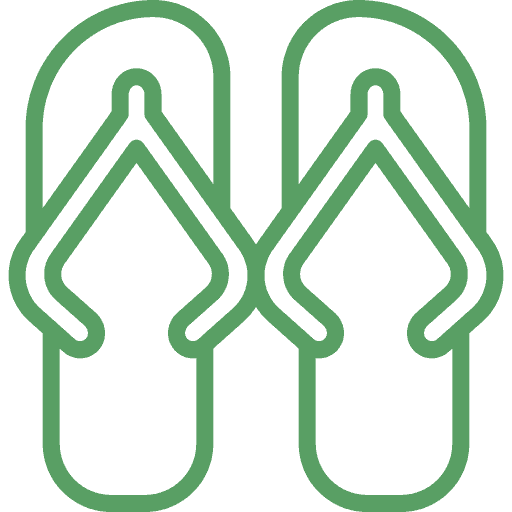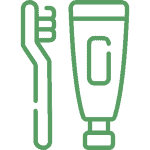 Toiletries: Toothbrush, toothpaste, razor, floss, shampoo and body wash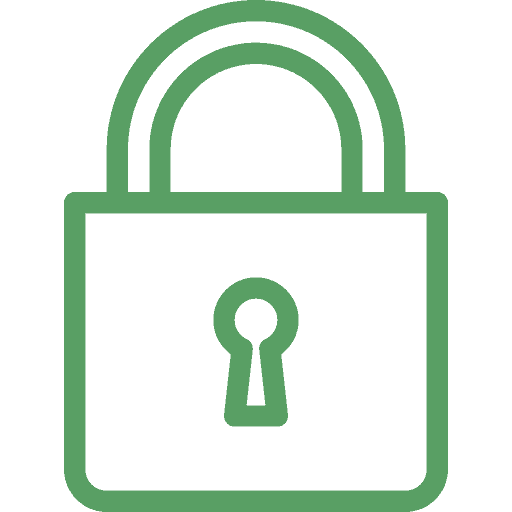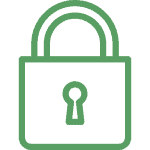 Locks: Some hostels provide locks for a fee, so bring your own Laundry Bag Hand Sanitizer
Did I Miss Something? Let Me Know In The Comments!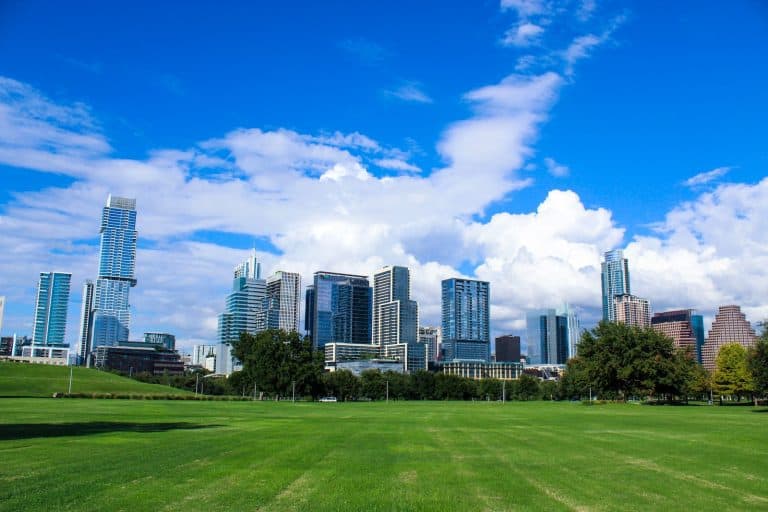 Discover the best outdoor activites, history and attractions of Austin, Texas. Look no further for the best things to do in Austin, Texas.
Read More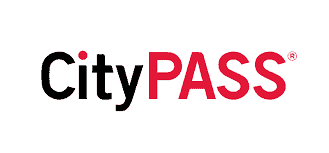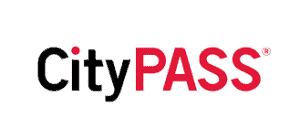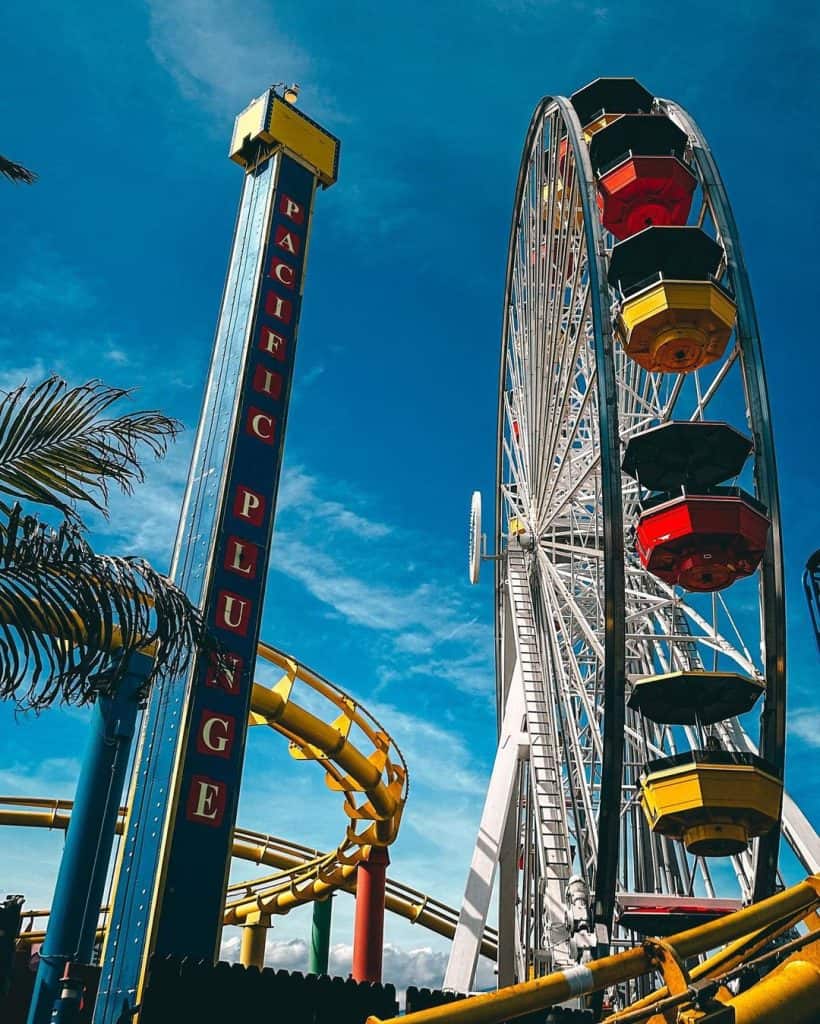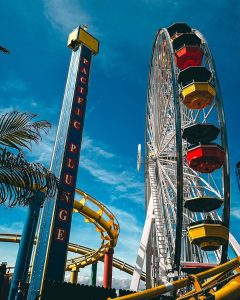 This article will guide you through the top Instagrammable places in Los Angeles. Don't miss out photograping these beautiful spots in Los Angeles.
Read More