Ultimate North America Backpacking Travel Guide
To really see everything there is to see in North America, would take months! Canada, The United States and Mexico, are fairly large. However, don't feel wary to make a trip to this continent. You will find vast national parks, diverse food from different cultures and regions. The best way to travel here is to rent a car and go cross country, but flying can be cheap too if you choose to fly using budget airlines. These region is so large that you will traverse through many landscapes and climates. You will feel the cold in your face in Canada, the ever changing weather in the United States, and hot weather in mexico
Top 5 Things to See and Do in North America
Other Things to See and Do in North America
1.

National Parks
You will be blown away by the natural beauty of the fascinating parks of this region. Apart from challenging hiking trails and a diverse wildlife, there are multiple attractions in these parks. The dramatic viewpoints and water rifting of Grand Canyon Park; tunnel view and granite peaks of Yosemite National Park; lakes, canyons, wilderness and recreational area of Yellowstone Park; virgin river and red zion canyon of the Zion National Park; glowing carters and live lava tubes of Hawaii Volcanoes National Park are a must watch. Check for season passes and discounts online.
2.

Theme Parks: Disney and Universal Studios
Themes parks undoubtedly are one of the most visited destinations around the world. Home to more than a dozen themed parks, North America holds some of the very popular ones, like Universal Studios and Disney Resort attractions. The unforgettable magic of themed lands, amusement rides, shops, and many other entertainments will leave a magical effect on you.
3.

Visit Niagara Falls, Canada
Consisting of three waterfalls; Horseshoe Falls, American Falls and Bridal Veil Falls, the amazing natural wonder is located at the border of Canada and the United States. Millions of people from all over the world come here every year to witness the awe-inspiring crashing waters. You can visit on either the US or Canadian border.
4.

Chichen Itza, Mexico
Once the largest and most densely populated city of Mayan is now one of the most visited architectural ruins in the world, located in Mexico. Structures like the Great Ball Court, El Castillo, the Sacred Cenote, the Temple of Warriors, the Group of a Thousand Columns and a skull platforms are original preserved structures, while many of the stone buildings have been restored.
5.

CN Tower in Toronto Canada
Located in the dynamic metropolis of Toronto, the free-standing CN Tower is the iconic skyscraper of the city. Till 2009, the tower was ranked as the largest in the world. It is not just a communication tower but holds an amazing restaurant with breathtaking views and an observation desk, and hosts more than 2 million tourists annually.
6.

Take a swim at Playa Del Carmen, Mexico
Famous for its coral reefs and palm-lined beaches, the coastal resort town of Mexico has a whole different vibe than thatof the city. A vibrant nightlife with bars and dance clubs; blocks of shops and restaurants; hiking in the eco-archeological park, traditional entertainment, and wildlife interaction; sunbathing, jet skiing, tubing, boating and swimming on the beach, the city is full of every kind of entertainment.
7.

Boston, United States
Boston the baseball hub of the US, is also home to first free large municipal public library of America. Organize your trip to get in all the city has to offer, i.e. the modern attractions and the classic sites. There are modern museums, urban parks, unique restaurants, and cherished sites like the Faneuil Hall and Paul Revere.
8.

Golden Date Bridge, California
The most famous place in San Francisco, Golden Gate Bridge is also one of the most photographed structures in the world. This 1.7 mile long bridge gives you a complete view of the beautiful city. Declared as one of the modern wonders of the world, the bridge was the longest suspension bridge at the time of its opening. Ride on your car or just take a walk to see the beautiful sight of the bridge and the city.
9.

Las Vegas Strip, Nevada
The glittering heart of the city a 4.2-mile strip contains many major casinos and resorts of the city. Famous for vacations, gambling, live shows, and nightlife, it is the biggest adult playground of US. Enjoy the amazing architecture of the city, tasty dinners and trendy night clubs on your route.
10.

Freedom Trail, Boston
Passing through 16 historically significant places of United States, the Freedom Trail is a 2.5-mile long path. The trail comes across many churches, monuments, meeting houses, museums, etc. It is the best way to explore the history of the United States.
11.

The French Quarter, New Orleans Florida
The historic heart of the city, the French Quarter is famous for many things including the colorful architecture and lively nightlife. The local crafts and gourmet food of the French Market, street performances of Jackson Square, and Cajun eateries, art exhibitions, bars and jazz clubs of Bourbon Street are the things one should never miss.
12.

Alcatraz, San Francisco, California
1.5 miles off the shore of the San Francisco, located on a small rocky island in the middle of the Bay, Alcatraz is a notorious former prison. The famous federal prison housed some of society's biggest criminals between 1933 and 1963. Once avoided, this place is now one of the most famous tourist spots in the city due to its rich historical value. A lot of people visit every year to explore the depth of the former prison.
[wpcs style=1 show_flags=1 txt_type='desc']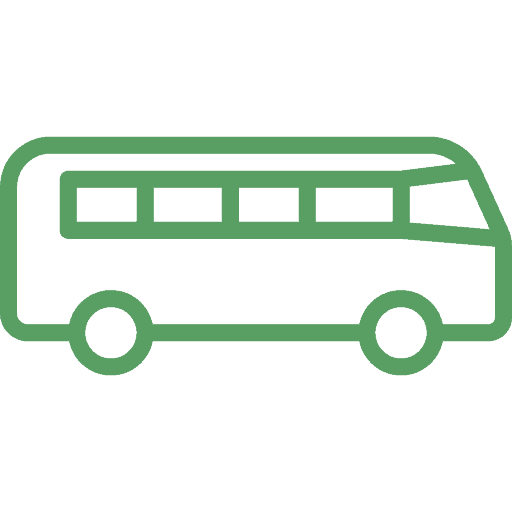 Different states have widely used local transportation systems, with buses and trains, which are relatively inexpensive, but slow. You can travel in as low as [wpcs_price value=10]per day with the subway and bus system. However, if you use a rental car, it will cost you around at least [wpcs_price value=25]/per day, even if you book a small car (base price, doesn't include insurance, etc).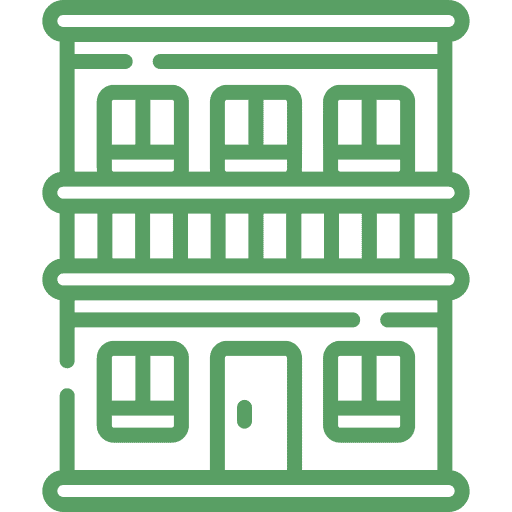 These countries don't utilize hostels like other parts of the world, so I suggest using couchsurfing, airbnb or sticking to budget hotels like Motel 8 in the United States. Camping in the United States is a good alternative, especially if you are around national or state parks.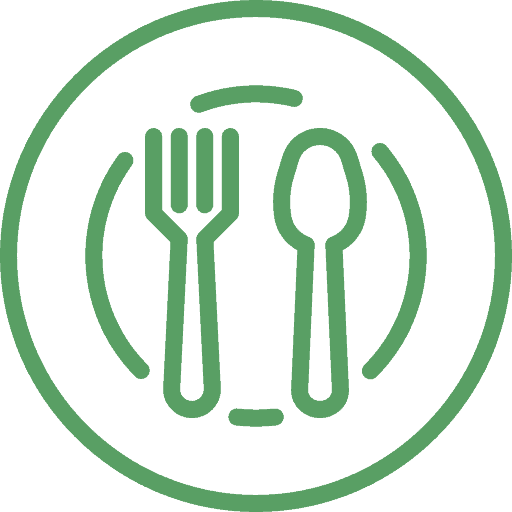 Food in the US is very cheap, you can get entire meals for as little as [wpcs_price value=5] and up to the average of [wpcs_price value=15] for a restaurant. You can easily make your own meals with food from grocery stores. Food in Canada can be a bit more expensive, if you eat at restaurants. In mexico, no matter where you eat, food is relatively cheap, stick to food stalls and local restaurants for more bang for your buck.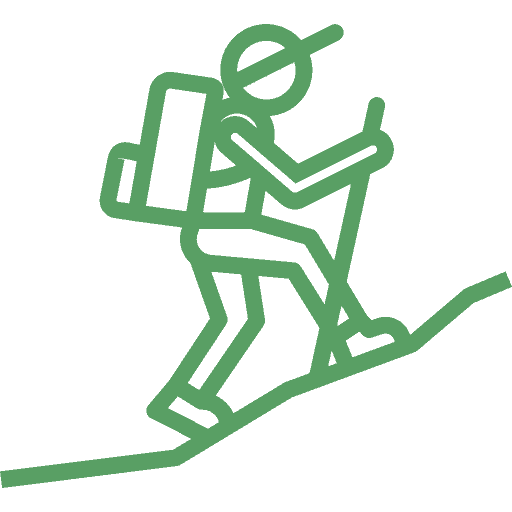 There is a large range of activities from hiking, tours, archery, skydiving.. And so much more, some things are free but can get very pricey on the other hand. Canada has a lot of outdoor sports and hiking which can be free or require a park pass or fee.
It is hard to get a good average as there are a lot of factors, but here is a general ballpark for a few places. There ranges are large due to assuming you are alone, and may be using public transport or a rental car. For more accurate numbers please click the country name, to forward to the drilldown. Don't worry you wont lose your place! It will open in a new tab.
| Country | Accommodation (per night) | Food | Transportation | Activities ( per activity) | Daily Cost |
| --- | --- | --- | --- | --- | --- |
| | [wpcs_price value=40] - [wpcs_price value=140] | [wpcs_price value=5] - [wpcs_price value=30] | [wpcs_price value=15] - [wpcs_price value=100] | [wpcs_price value=10] - [wpcs_price value=45] | [wpcs_price value=70] - [wpcs_price value=315] |
| | [wpcs_price value=60] - [wpcs_price value=200] | [wpcs_price value=15] - [wpcs_price value=40] | [wpcs_price value=10] - [wpcs_price value=100] | [wpcs_price value=10] - [wpcs_price value=45] | [wpcs_price value=100] - [wpcs_price value=200] |
| | [wpcs_price value=10] - [wpcs_price value=45] | [wpcs_price value=8] - [wpcs_price value=25] | [wpcs_price value=10] - [wpcs_price value=40] | [wpcs_price value=5] - [wpcs_price value=20] | [wpcs_price value=45] - [wpcs_price value=80] |
1.

Camping
The best way to save on accommodation is to camp in many of the states parks in each country. Some sites have trailer hookups, cabins and more, just check on the corresponding locations website.
2.

Use Couchsurfing
One of the best ways to get immersed in local culture and get free accommodation. You don't know what you are missing out on! I strongly suggest joining this community of travelers.
3.

Street Food
I always prefer local food while traveling to get the essence of the place. In most of the places, you will find roadside trucks offering cheap and tasty meals. Tacos, hotdogs, and burgers are a cheap meal!
4.

Free Events
Many places will have free admission to museums or concerts. Search for the ones around you. Also, check beforehand about the specific days of the parks and museums when they offer free entrance.
5.

Local Transportation
While slower, you can get around the town for a few dollars. Enjoy the local sites while interacting with the local people.
6.

Tourist Cards and Packages
In the US you will find many places have "city passes" which allow you to do touristy things, while saving you some money.
7.

RideSharing
Using Uber and Lyft is a lot cheaper than using regular Taxis
There many options for accommodation when going to north America. Check Hotels.com, airbnb.com, hostelworld.com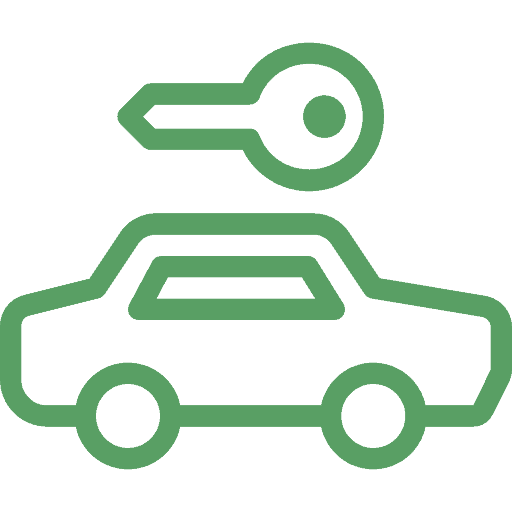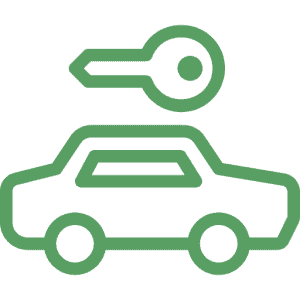 The public transportation is very good, so renting a car really isn't needed unless you want to go to the countryside.


One cool thing I discovered is blahblahcar, which is pretty much a cheaper Uber for long distances. A driver posts open seats for when they are going to a different city, and you can purchase a seat.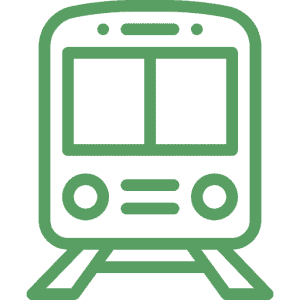 Getting around Europe is very simple, most travelers use the bus and rail systems. You can buy daily bus bases and rail passes, which can save a lot of money. I suggest buying train tickets ahead of time online.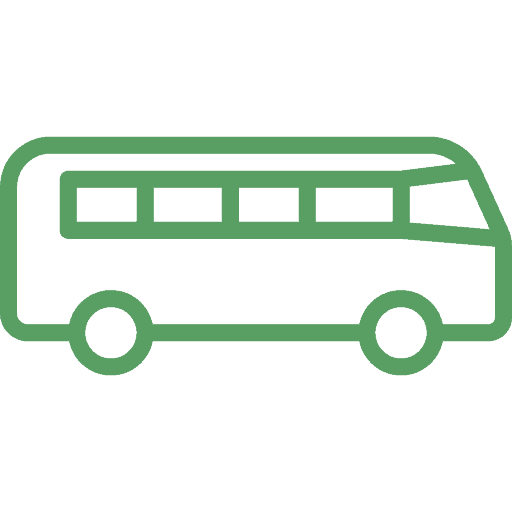 Using buses is a great way to get around European cities, check to see if there are any tourist buses!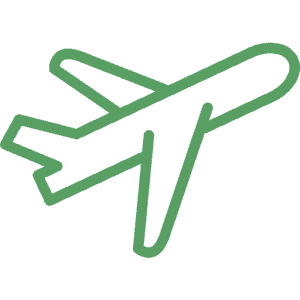 It's fairly cheap to fly from one European country to another, but may be more efficient to use a train. Especially after accounting for going to the airport early etc.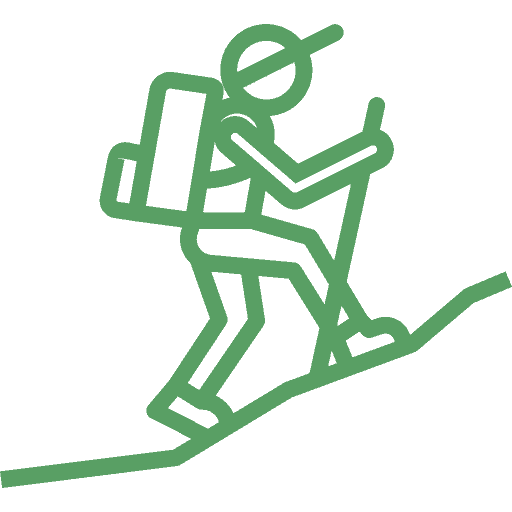 I hear hitchhiking is popular in Europe but I have yet to try it, read up on it before committing to this method.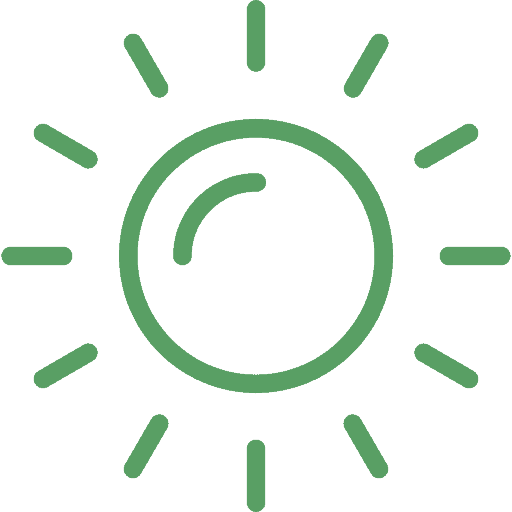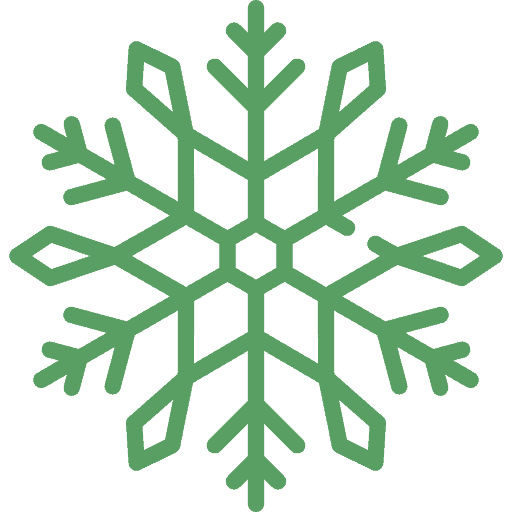 With a continent as big as Europe, there is no best time to visit. Every season has something amazing to offer. Usually, summer is the high tourism season. The sunny summer days are ideal to visit the iconic mountains, magnificent coastlines and much more. However, rates are also high at this time. With a limited budget, you should prefer going in May or September when the sun is pleasant and the weather is refreshing. Take a dive in a lake or sea, explore the magnificent castles or the archeological ruins, go hiking in the beautiful mountains, and much more.
How To Stay Safe and Aware of Scams
Some people have concerns about safety in Europe due to terrorist attacks and media coverage in the past few years. However, Europe is a very safe tourist destination. Though there are local small crimes and scam threats they can be avoided by being careful. The key is to trust your gut feeling. If you are having a bad feeling about a person, just avoid. Stay among the crowds, avoid deserted places. Try to keep your valuables, like money, cards, passport, etc. safe in a sturdy wallet under your belt.
1.

Wrong Change
A common scam is very simple, they know you are a tourist and so they give you the wrong change, claiming that you gave them a bill of lesser value. 
2.

Pick Pockets
A common scam is very simple, they know you are a tourist and so they give you the wrong change, claiming that you gave them a bill of lesser value. 
3.

Charity Petition
As you sign someone may be pick pocketing you, or you will be asked for a cash donation.
Depending on the length of your stay your list may be a little different but here is a small outline of what items you may want to pack for 1 week.
Did I Miss Something? Let Me Know In The Comments!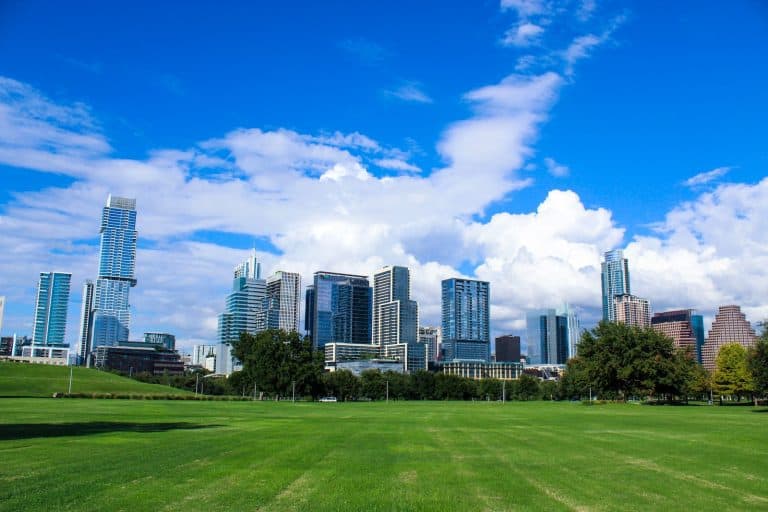 Discover the best outdoor activites, history and attractions of Austin, Texas. Look no further for the best things to do in Austin, Texas.
Read More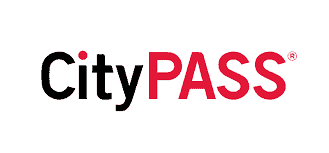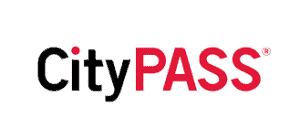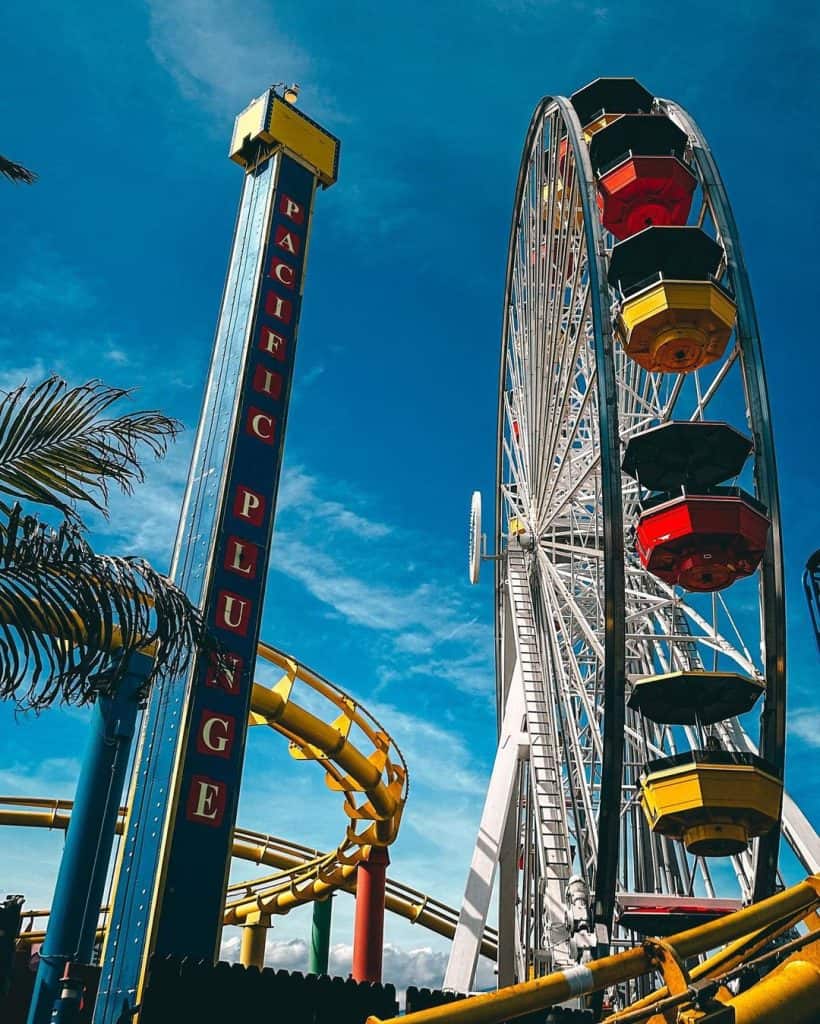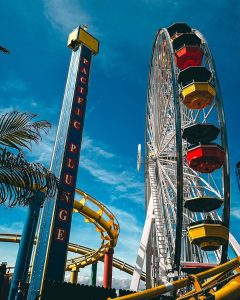 This article will guide you through the top Instagrammable places in Los Angeles. Don't miss out photograping these beautiful spots in Los Angeles.
Read More