China Travel Guide For Backpackers & Digital Nomads
Traveling in a large country like China is like a roller coaster ride through an ancient civilization; iconic pieces of architecture, sacred temples, and century-old cities make this Asian nation one of the most varied countries in terms of culture. But China's fairy tale doesn't end with old civilizations stories alone. Snow-capped peaks, endless deserts, unique flora and fauna, and divine rivers make this vast country a haven for nature lovers at the same time.China Backpacking Travel Guide is complete tour guide for China. With hyper-modern metropolises such as Shanghai and Guangzhou, and many travelers might just find all needed travel thrills just within this single country.
As of March 15, 2023, all types of visa applications have also been resumed, and visa-free policies have been reinstated. To enter the country, all you will need is a valid visa, passport, and travel itinerary.
Here's a helpful summary of the Visa types you can apply for:
Tourist visa (L visa):

For tourism or leisure purposes and has a duration of 30 to 90 days. Applicants must provide a confirmed travel itinerary and proof of sufficient funds for their stay in China.

Business visa (M visa):

For business purposes, such as attending a conference or meeting with clients, with a duration of 30 to 90 days as well.  Requires a letter of invitation from a Chinese company and other documents.

Work visa (Z visa):

For those who plan to work in China for a Chinese company. 90 days duration, and requires a work permit issued by the Chinese government and a letter of invitation from the employer.

Student visa (X visa):

For those who plan to study in China. 180 days duration, and requires an admission notice from the institution, proof of financial means, and other supporting documents.

 
Family reunion visa (Q visa):

For individuals who plan to visit family members who are Chinese citizens or permanent residents. 180 days duration, and requires a letter of invitation from a family member in China, proof of relationship, and other supporting documents.
Found the Visa suitable for you? Here's what else you would need.
General Documents Required for Visa application:
Present Passport Validity: To obtain a Chinese tourist visa, applicants must have a valid passport with at least six months of validity remaining.
A photocopy of the passport page that contains your photo, personal information, and signature
A completed visa application form
A confirmed travel itinerary: It should include details about the applicant's travel plans, including their planned arrival and departure dates, the cities they will visit, and their accommodations in each city.
Top 5 Things to See and Do in China
Other Things to See and Do in China
1.

Tibet
Vivid monasteries, razor-sharp Himalayan peaks, and trekking opportunities make this region very attractive for adventure seekers and active travelers. The culture is unique, and the landscapes are unlike any you'll find elsewhere.
2.

Urumqi
Lakes, snowy summits and a Muslim culture make this northwestern city stand out. Bazaars and beautiful mosques give Urumqi almost a Middle Eastern vibe.
3.

Guangzhou
Often referred to as the 'food capital of China', this trading city takes its cuisine seriously. Go on a food eating spree and sample specialties like dim sum, wonton noodles, and roasted goose.
4.

Hainan
This subtropical island is a perfect getaway for beach bums. Besides the sandy shores, Hainan is famous for its fresh fruits. Use the opportunity to feast on bananas, coconuts, and papaya.
5.

Lijaing
The Old Town of this mountainous escape is listed as a World Heritage Site for a good reason; Lijiang has been inhabited for thousands of years, displayed in the old houses and palaces.
6.

Zhangjiajie National Forest Park
Also known as the Avatar Mountains, this national park has alien-like karst mountains shaped like pinnacles. Soak in the scenery from the viewpoints and hikes through the forests.
8.

Hangzhou
In this lovely city, you can hang out at the banks of the idyllic West Lake, visit the spectacular Língyǐn cave temple, and stroll around at Qinghefang Old Street.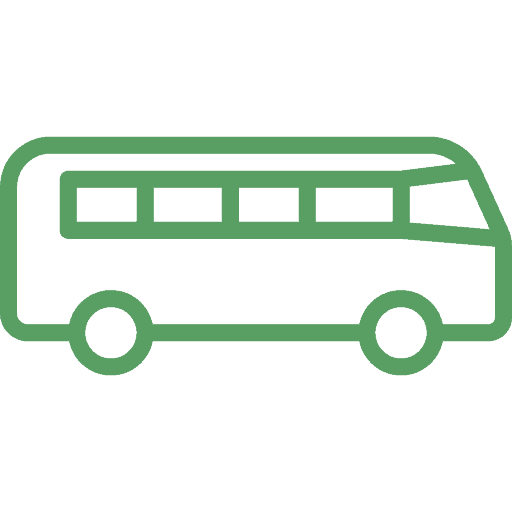 Getting around in China is quite affordable, especially when you stay in larger cities and use public transit. A bus ride usually costs you $30. Metros are generally only slightly more expensive, at $50. Overall, domestic flights are relatively expensive, but your only option on specific routes. The train is a cheap and fast alternative. For example, a one-way fare from Beijing to Shanghai is approximately $35.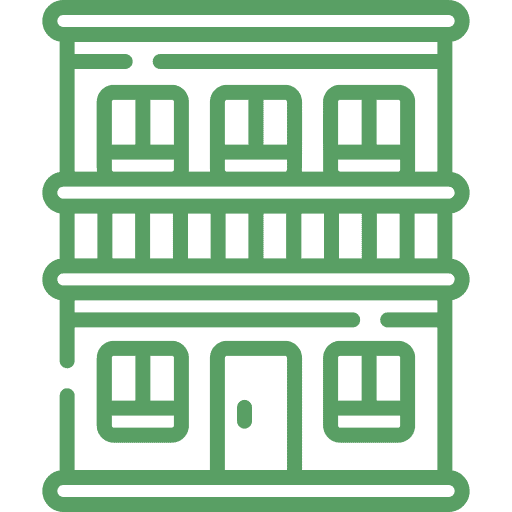 If you're willing to share housing with other travelers, you'll find dorm beds for as cheap as $5. Simple double rooms start at $12, and you definitely don't have to exceed $20  for a decent double bed ( 2 people in one room).
Save for a more substantial budget when staying in Beijing, the capital isn't the most budget-friendly destination.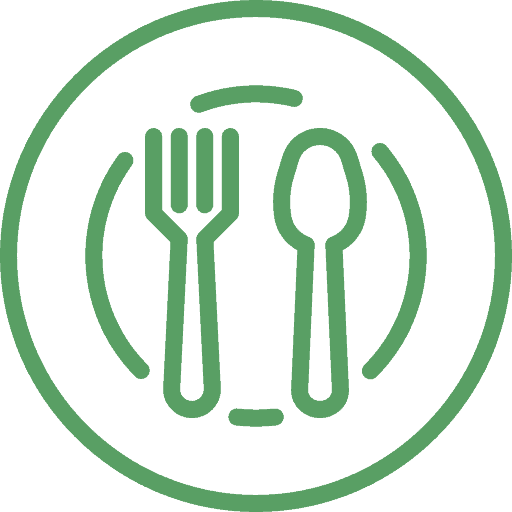 This is the area you can save most when it comes to your budget. Food stalls and local restaurants are the way to go for low-cost staples like noodles ($2) and fried rice ($1.5). You can splurge on seafood for a mere hundred dollars ( joking, that's a lot), but bowls of seafood soup usually are served in restaurants for about $5, which is pretty reasonable. Food in the supermarket is very cheap, which is helpful if you stay in a hostel with a kitchen.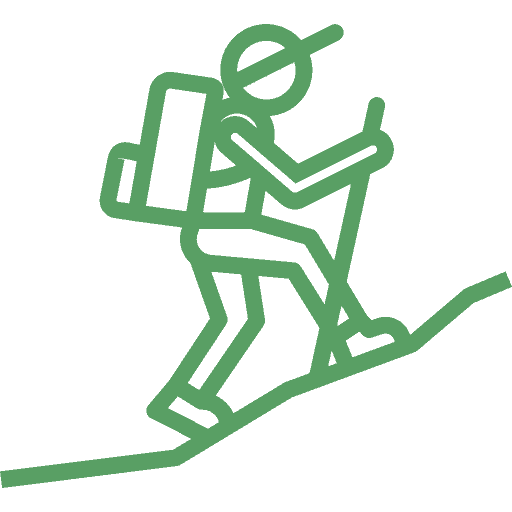 Reserve a larger portion of your travel budget for activities and entrance fees. A peek into the Forbidden City in Beijing sets you back $10, while inspecting the Terracotta Army in Xi'an comes with a larger price tag of $20. In lesser-known places, the prices drop drastically, so these are just examples of some of the larger common fees.
Cost Of Living In The China
A budget of $1500 to $2000 per month is sufficient and comfortable if you find housing in downtown areas. The same budget could get you accommodation in high-end areas but the living conditions differ vastly. Here is a breakdown of the essential expenses: Housing itself is between $600 – 900 per month. Food comes down to about $200 a month. Transportation: $50, Utilities: $30-75.
How much does it cost to travel around China? This section details the suggested daily budget in China per day.
| Travel Style | Accommodation (per night) | Food (3 Meals) | Transportation | Activities (Per activity) | Daily Cost |
| --- | --- | --- | --- | --- | --- |
| | | | | | |
| | | | | | |
| | | | | | |
1.

Avoid Tours
As in most countries, it's financially more attractive to figure out your own schedule rather than taking tours. Taking local transportation and paying the entrance fees for yourself usually saves you lots of cash, and makes you a more flexible traveler as well. I've made many friends while just wondering about, it's worth it!
2.

Show up without bookings
Larger Chinese cities have a lot of (similarly priced) hostels, so you don't have to reserve in advance. This way, you don't have to pay a booking fee and can get better rates in person.
3.

Avoid Flights
Flying within China is more expensive than one may think, so if you get the chance, take the train, it's more enjoyable than flying too!. By doing so, you'll get to see some stunning scenery along the way on a much smaller budget.
4.

Withdraw big amounts
Foreign cards are charged heavily  with bank fees when withdrawing in China, and the same applies to credit cards. It's best to withdraw the maximum amount possible, to avoid repeating costs. Take it from someone who spent $30 in fees for making 3 smaller withdrawals.
5.

Join a free walking tour
In places like Beijing, Hangzhou, Xi'an, and Shanghai, you can explore the city for free with a guide. This is a fantastic way to get to know the culture, architecture, and stories of a place. Of course, it's nice to tip the guide afterward, it's how they make their pay for the day.
Best Cities In the China For Digital Nomads
Shanghai is a modern, international city that is considered the financial and commercial center of China. The city has a vibrant cultural scene, and also offers a diverse range of job opportunities, even for expats! However, the cost of living in Shanghai can be high, especially for housing.
Beijing is a mish-mash of traditional and contemporary. Skyscrapers stand tall, but ancient temples and the like are beside each other. Along with Shanghai, the city of Beijing also has the most expensive accommodations, yet it still has the most number of residing expats.
Hangzhou is a beautiful city located in eastern China, known for its scenic West Lake and historical sites. It offers a high quality of life, with a pleasant climate, low pollution, and a relatively low cost of living. However, job opportunities may be more limited in Hangzhou compared to larger cities like Shanghai.
Before arriving, I suggest browsing through these sites for guides and tips, and to find a network in the city you specifically intend to stay in.
Meetup.com

– A website that collates expats' reviews and suggestions, upcoming networking events, and active groups you can join. Just change the location to the specific city where you are and look for events that align with your preference!

Internations

– An established expat community that hosts regular events, has activity groups, an informative forum, and classifieds. Membership is free, but; some activities and resources are for premium members only.
Aside from these online groups, co-working spaces also have their own groups and hold exclusive events frequently. Be sure to ask around in your chosen co-working space to not miss it!
Nomad Coworking And Working Spots
You cant be a digital nomad without wifi. So below are some spots where one can work comfortably. Dont forget to check my nomad lunch break section for places you can still visit and/or work from during lunch. #nomadworkspace
Balancing work and exploring can be tough, here are some activities or places you can visit during a lunch hour. You will see the words hotspot, wifi, or break which indicates what you can use to work there, or if you cant and its time for a work break. #nomadlunchbreak
Internet Speeds
As of February 2023, China ranks second on the Speedtest Global Index, just behind Singapore in terms of speed. With an average download speed of 226.77 Mbps, anything between  Wifi, mobile data, or a LAN connection will still give you internet speeds more than enough for personal or work-related use.
Internet Accessibility.
There are challenges to accessing sites in China, which is known for its strict internet censorship policies. Social networking sites such as Facebook are currently banned. If you really need access to some sites that are blocked, here are some tips that can help you get around these restrictions:
Using a VPN. VPN or a Virtual Private Network will help you bypass access restrictions to websites. VPNs are extremely common in China, not just for tourists but even for locals. As much as the government strictly cracks them down, VPN services find ways around it and update their services.

Using Tor Browser. Tor Browser is like public browsers such as Google Chrome and Firefox. Its main difference is that it redirects web traffic to a network of relays allowing you to conceal your internet activity and access blocked sites. However, the Tor network is slower than the said public browsers and may not work for all sites.

Using a proxy server, which acts as a middleman between your device and the internet and can help you access blocked sites. However, proxy servers can be unreliable and may not provide adequate security. 
I suggest using a combination of these methods to increase your chances of success. Also, be aware of the potential legal and security risks associated with accessing blocked sites in China, and just to be safe, only use these methods if it is absolutely necessary.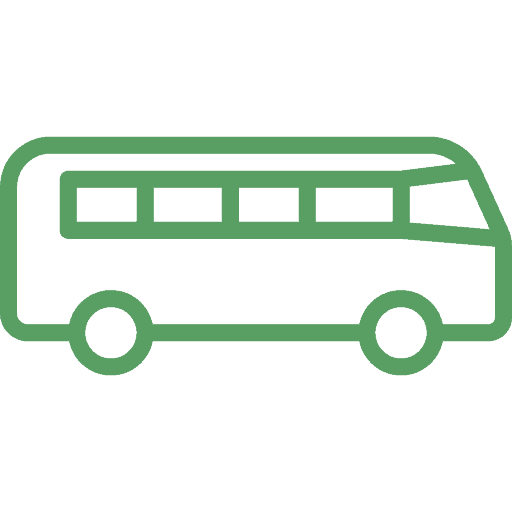 Buses are common in cities, as well as for intercity journeys. Extensive networks and tickets that cost an average of $30 cents make the bus an accessible mode of transportation for any tourist.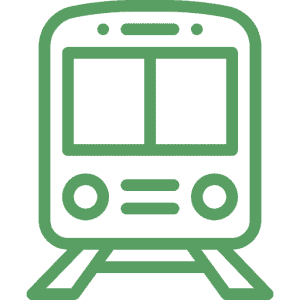 More than 30 Chinese cities have a metro network. For $50  cents you can hop on for a smooth ride across densely populated metropolises, much cheaper than a taxi.


With a base fare of $1.75 in most places and $4 for a 15-minute ride, it's worth considering taking a taxi when you travel in a small group.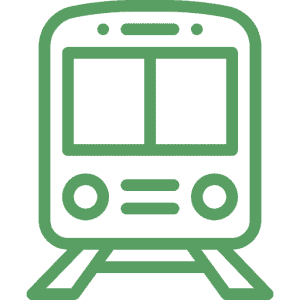 Eastern China is especially well-connected through a network of bullet trains. These trains take you from Beijing to Kunming in 12 hours, for $160.  You can save by taking the regular train for $45 , but this journey lasts at least 34 hours.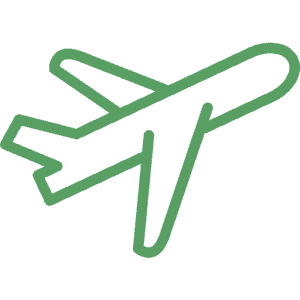 Airfares aren't a joke in China; you'll have to pay serious money for a flight. Flying on the route Beijing – Urumqi costs a minor fortune for a backpacker, $220 (one-way), while the cost from Shanghai to Xi'an is at least $100.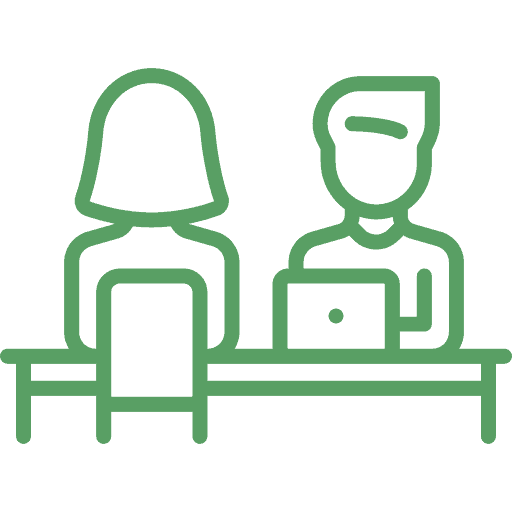 https://12go.asia/en : This link will get you buses, trains, taxis, ferries and flights for most major routes in Asia.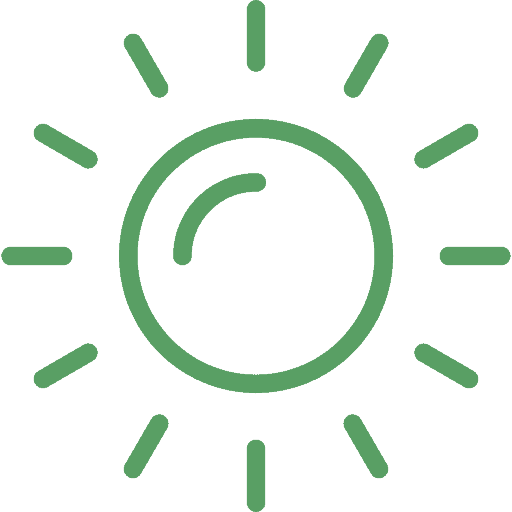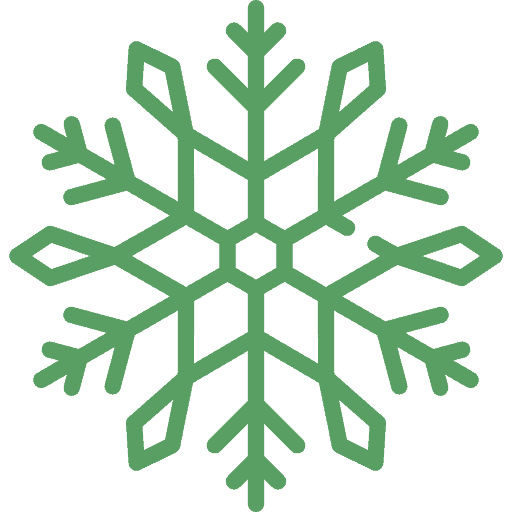 China is such a large country that the best time of the year totally depends on the region you want to visit. Avoid China's center and east from June to September, when the blistering heat makes traveling unpleasant, and typhoons regularly hit the coast. For Tibet and the west, these are the best months. Southeast China is a great destination throughout the year, thanks to its subtropical climate.
Pros And Cons Of Living As A Digital Nomad In China
Pros:
China has a rich history and culture that is fascinating to explore and immerse oneself in. 
Chinese cuisine is diverse and flavorful, offering a wide variety of dishes for all taste buds to try.
China has many highly regarded universities and a rigorous education system. 
The healthcare system in China has improved significantly in recent years and can provide quality care.
Public transportation system
The city's efficient and affordable transportation system makes it easy to get around.
 Cons: 
The Chinese language can be difficult to learn, which can make it challenging to communicate effectively. A small percentage of the population is fluent in English as well, so always prepare your translation apps or devices.
The cultural differences between China and Western countries can be significant and take time to adapt to. 
Many cities in China have high levels of air pollution, which can be a serious health concern. 
The Chinese government has a lot of rules about the internet, which makes it hard to get to a lot of websites and online services. 
Even though China has a good public transportation system, major cities can have a lot of traffic because there are so many people.
Frequently Asked Questions about China:
How To Stay Safe and Aware of Scams
With common sense, you'll get a long way in China, don't be too off put by lingering eyes, sometimes people are just curious about your colored hair or style, which is different from there.  Don't even be surprised if someone asks to take a picture with you! Just be careful of your things.
1.

Protect yourself from pickpockets Scam
Thugs easily mingle in the crowds in touristic places, like the Forbidden City in Beijing. Always keep your valuables close to your body and leave as much as you can in your hostel. Don't carry all your cash on you.
2.

Inspect banknotes Drivers
Fake bank notes are a big issue in China, and it's not unusual to shamelessly check the change you get. I was a victim of this while buying souvenirs my first day in China.
3.

Be careful in traffic
Although this is a large country, China accounts for a shocking 20 percent of fatalities in traffic accidents worldwide. Use underground passages or bridges whenever you can, and travel by train or plane on longer distances. Cars won't stop for you. Get ready for a game of real life flogger.
4.

Only catch a driving taxi
Drivers waiting for passengers tend to charge more than the ones driving around. Explicitly tell the driver to use the meter.
5.

Stay away from red-light districts and gamble cafes
The country's law has zero-tolerance policy towards drugs and a law violation may lead to high-profile convictions and arrests. So, avoid anything related to drugs completely.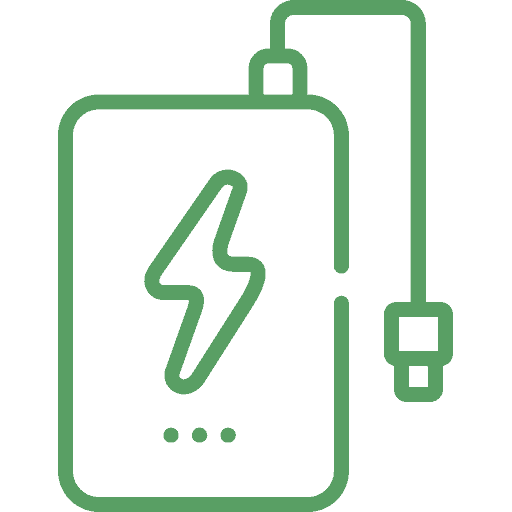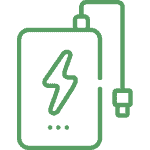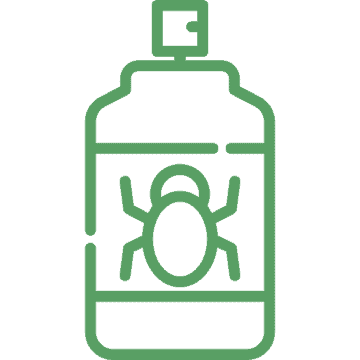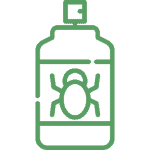 VPN for unlimited internet access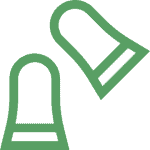 Did I Miss Something? Let Me Know In The Comments!