Where to Party in Manila, Nightlife in Manila
Home to one of the best entertainment districts and bars, Manila is the hub of nighttime partying in the Philippines. Its affordable drinks, luxurious vibes, and friendly locals make it an exciting city to explore once the sun sets. 
Whether you love bar-hopping, drinking top-shelf liquor, or dancing the night away, Manila offers something to every adventurer looking for a good time.
Unleash your inner party animal in Manila's exquisite bars and enjoy beers, cocktails, and tequila shots. Visiting them is a must if you want an authentic taste of the city's nightlife.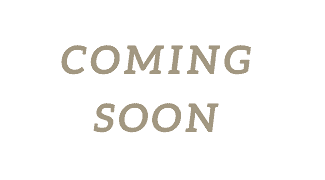 Bank Bar is a hidden drinking den located behind a regular-looking 7-11 in the RCBC building. It is a little hard to spot. But, once you move past the rows of soft drinks and chips, you will see a bouncer guarding a door. 
This spectacular bar features a seductively classy interior with bottles and bottles of the most exquisite liquor. Their cocktail collection is unbeatable, and you must try their Due Diligence (not for the faint-hearted) or fruity Pinay Colada. 
Location:

RCBC Savings Bank Corporate Center, 26th and 25th Street, Bonifacio Global City, Taguig City, Metro Manila

Phone:

+63 2 8801 4862
Open: 5 PM to 2 AM from Monday to Friday, 8 PM to 3 AM on Saturday, and closed on Sunday.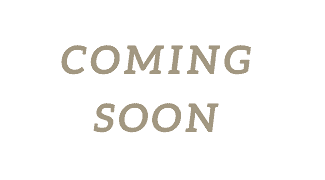 One of the more trendy bars, don't be surprised if you wait in a line, come dressed casually or impress, but dont come in shorts.
There are different floors to dance and drink all night. Expect a younger crowd here.
If you decide to pop up here, try their Rum Coke and Vodka Sprite! They are the perfect drinks to pair with the club's young and hip vibe. 
Location: 5354 General Luna, Makati, 1210 Metro Manila, Philippines
Phone: +63 2 8727 4394
With epic dance floors, VIP lounges, and top-quality sound systems, the nightclubs in Manila are unlike any other. Apart from bougie cocktails, you will also find mouth-watering snacks and gorgeous dancers here.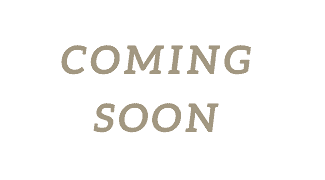 Going to Manila and not visiting the Royal Club sounds almost like a crime. This spectacular spot on General Luna Street offers the ultimate Manali nightlife experience with its state-of-the-art sound system and dance floor.
The club features English and French-inspired interiors with luxurious VIP lounges. It's Margarita Mondays, and Kinky Sundays will always keep you coming back for more. 
As for the music, the club plays a mix of EDM, House, mashups, Top 40, and hip-hop.
Before visiting the Royal club, check out their dress code. Men aren't allowed to wear sleeveless tops, cropped pants, and open-toe footwear. Also, women aren't allowed to wear slippers, caps, or headgear. 
Location:

5343 St, General Luna, Makati, 1210 Metro Manila

Phone:

+63 (0)2 831 0184

Open:

10 PM to 6 AM from Monday to Thursday and 6 PM to 6 AM from Friday to Sunday.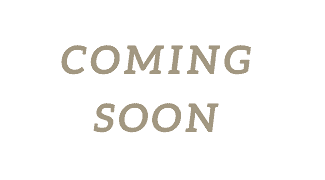 The demographic here seems to be college students. The dance floor is small, so expect to have a more intimate dancing experience. You get a drink with the cover fee. Drinks are around 300 – 500 pesos each
Location:

8464 Kalayaan Ave, Poblacion, Makati, 1210 Metro Manila, Philippines
Open: 8 PM to 3 AM from Tuesday to Saturday
The Philippines is known for its beautiful exotic dancers, and you should check them out at least once during your trip. Sipping a mouth-watering cocktail, enjoying popular tunes, and watching enthralling dance shows is the perfect way to end any night in Manila.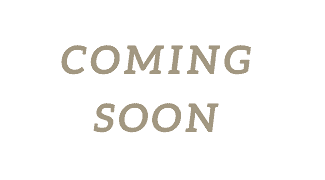 The V8 Go Go Bar features professional pole dancers, live music, and famous DJs. The bar's extensive liquor collection and delicious snacks bring in hundreds of locals and tourists daily. 
Its welcoming environment and blinding lights will elevate any partying experience while also allowing you to chat with some cute Filipinas. You can buy them drinks and even take them out on a "date" for a small fee! 
The V8 Go Go Bar is located on Burgos Street, the heart of the city's nightlife. So, you can bar-hop and check out a couple of partying spots on the same night without spending a fortune on transport! 
Location:

5023 P Burgos St, 1210 Makati, Metro Manila

Phone:

+639060646888
Open: All days from 6 PM to 3 AM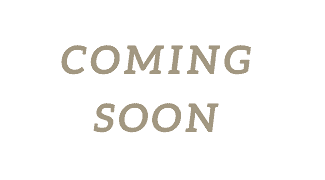 Neon Nights is my top pick for experiencing Manila's nightlife, featuring nightly DJ performances, dance parties, and talent shows. One of the more upbeat gogo bars, it's one of my personal favorites.
The bar is open all night long. So, you can head over to it in the middle of the night and enjoy a few drinks with friends or vibe to some hip beats. Be ready to be asked by the girls to buy them a drink, if you don't like pushy sales tactics or offers for "additional" services, this isn't the place for you.
Location:

5021 P Burgos, Makati, 4303 Metro Manila

Phone:

+639564283098
Open: All days from 8 PM to 5 AM
The ultimate partying experience includes binge drinking and singing with your best friends at the top of your lungs.
Manila's KTVs offer private rooms with top-notch sound systems that make karaoke nights much more fun! You can also book Filipina hostesses for a little more entertainment
1. Rockstar KTV and Restobar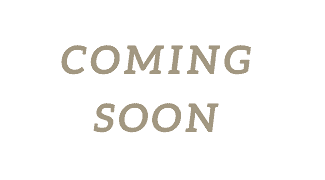 Rockstar KTV is the trendiest karaoke bar in Manila, with a wide selection of booze. It also offers snacks and appetizers to keep you fueled up through the night. 
The KTV offers a selection of five rooms that can contain up to 50 people. The prices vary based on the room size and do not depend on the number of people. 
Rockstar KTV plans to become the hippest karaoke bar in the city through modernization and innovation. It includes all the latest tunes, including American pop songs and international melodies. 
Location:

L5 Skypark Garden Area, SM Aura, Taguig, Metro Manila 

Phone:

+63288384292
Open: 3 PM to 1 AM from Sunday to Thursday and 3 PM to 4 AM on Friday and Saturday.
2. Celebrity Lounge Family KTV and Restobar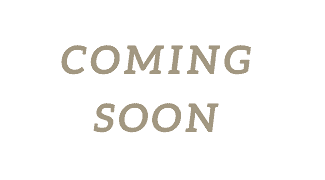 The Celebrity Lounge Family KTV is a bougie karaoke spot with premium facilities. Its posh interior, high-quality services, and exotic liquor varieties make you never want to leave!
The KTV offers delicious food options, including chicken buffalo bites and pizzas. You should order a few items from the menu to fuel up for the night! 
Moreover, this lounge also contains a spectacular music library, with tunes ranging from the 19's to the '20s. You can go old school and vibe to Spice Girls or choose hippier songs to dance the night away to.
Location:

431 Shaw Blvd, Pleasant Hills, Mandaluyong, Metro Manila

Phone:

+6326327522
Open: 3 PM to 1 AM from Sunday to Thursday and 3 PM to 4 AM on Friday and Saturday.
Best Restaurant Bars in Manila
After a tiring day of sightseeing, chilled beers and comfort food are the best way to end your night. Manila's gorgeous restaurant bars offer delicious food, fun games, and unlimited drinking options.
1. Filling Station Bar and Cafe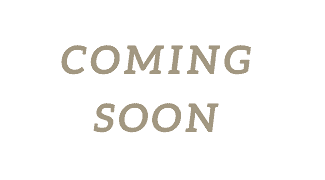 The Filling Station Bar and Cafe is known for its friendly customer service and delicious food and drinks, including waffles and pineapple cocktails. 
It's a 50's style American diner perfect for late-night chatting, eating, and drinking. Their loaded potato skins and all-star nachos are the perfect snacks for your cocktails. 
The bar's motto is "Play, Drain, & Refill." It serves beer, cocktails, and coffee all night long. So, even if you finish all your tasks at 3 AM, you should hit this spot up to enjoy some drinks and refuel for the next day. 
Location:

5012 P Burgos, Brgy Poblacion, Makati, 1210 Metro Manila 

Phone:

+639178337837 
Open: 24/7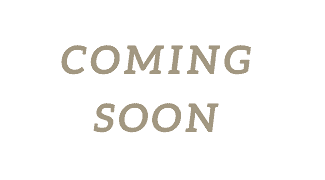 The Social on Ebro is an outdoor restaurant bar offering lamb curry, garlic naans, Crosta pork dishes, and other comfort dishes for tourists! Apart from its international cuisine, the bar also hosts game nights with beer pong, darts, and foosball! 
Although most people opt for their famous chilled beer, you can also knock back shots of Tequila, whiskey, or Vodka. You can even gulp down a few cocktails. 
Try out the Pimms Cup or Calamansi Cooler for a burst of fresh flavor. Remember to check out their happy hour deals for unlimited drinks at low prices. 
Moreover, the bar also hosts salsa nights and live music. You can know about their upcoming theme nights and shows through their Facebook page and choose a day accordingly. 
Location:

5770 Ebro Población, Makati, 1210 Metro Manila

Phone:

+639177270072
Open: All days from 3 PM to12 AM
Manila is a city that comes alive at night! The city's bars, clubs, and KTVs offer a nightlife experience that is incomparable to any other. 
If you are in the area, visit the hottest party spots mentioned in our list and enjoy delicious food, music, and drinks. Happy partying!