Bahamas Travel Guide For Backpackers & Digital Nomads
Officially known as Commonwealth of The Bahamas, this is an archipelagic state is comprised of more than 700 islands, cays, and islets in the Atlantic Ocean. The picture-perfect white-sand beaches and a relaxed atmosphere makes the Bahamas a popular travel destination for millions of travelers annually. It is a water-lovers paradise boasting various attractions and activities like Aqua-venture waterpark, sailing, scuba diving, and kayaking widely available throughout the country. My experience in the Bahamas mostly came from the stops I took while on a cruise. This Bahamas backpacking travel guide will help you make most of your trip by giving you tips on what to see and do, how to be safe, save money, and more.
Top 5 Things to See and Do in Bahamas
Other Things to See and Do in Bahamas
1.

Gregory Town
Gregory is a small town ideal for those wishing to experience Bahamian culture. During summers, you can enjoy amazing festivals, local music, and roadside barbecue while in the colder months, the winter waves attract a large number of tourists.
2.

Coopers Town
Coopers town is a small village in Abaco that has tons of attractions and activities for travelers. Treasure Cay, located 27 kilometers from here has Treasure Cay Golf Course and impressive sites like Gilliam Bay and Albert Lowe Museum.
3.

Andros Town
The capital of Andros Island, Andros Town is majorly known for its quaint settlements, secluded beaches, and superb diving and snorkeling sites.
4.

Arawak Cay
Arawak is a small city where you can find authentic Bahamian food in over 30 restaurants. This land also hosts cultural events like festivals, concerts, and parades.
5.

Cape Santa Maria
Famous for its stunning white sand and clear blue water beaches, this city is a great place to visit as it provides an amazing atmosphere.
6.

Matthew Town
The only city on Great Inagua Island, Matthew town is a small tourist destination where you can visit historic buildings, go for deep-sea fishing, or enjoy snorkeling.
7.

Alice Town
Sits on the Bimini Island, Alice Town is a compact tourist destination known for having many sunbathing spots, an array of local bars and restaurants, and a beautiful beach area.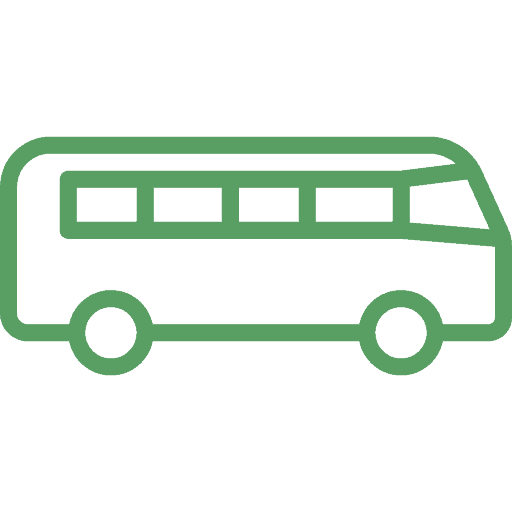 You can take ferries for intercity traveling which not only saves you money but offers stunning views. Another budget-friendly option is the jitney(a bus) which runs regularly and costs less than $5. Alternatively, you can ask your hotel if they have bicycles available to borrow or rent $85.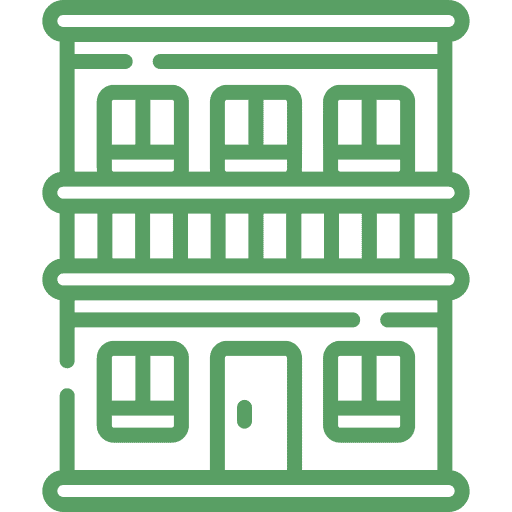 Budget travelers can find some hostels but most of them cost at least $50 a night. You can find reasonably-priced guest houses where a small double room has an ensuite bathroom and costs about $80/night. Airbnb is also a great option that enables you to get anything from a spare room to an entire apartment starting from $70/night. A resort can be cheaper than other options if combined with flights in packages like Expedia. You can spend a few nights at an upper scale restaurant in Nassau for almost $500 per person, including flights. However, upper scale hotels and resorts are for adults only.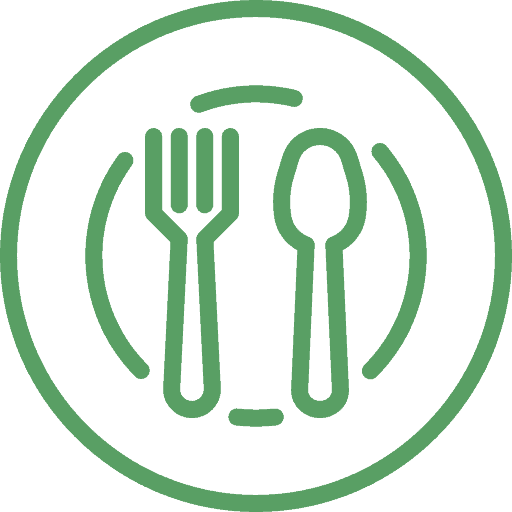 You can eat cheap in the Bahamas by going for fish fry. In restaurants, you can have a big plate filled with tasty seafood, salad, and cheese starting from $12. You can have chicken wings or tacos from the food truck costing around $10. The cafes and bakeries serve up fast food for about $5-$15. For fine dining, expect to pay between $30-$40 at a resort or high-end restaurant. You can get a beer that will cost around $4. If you want to stick with cooking your own meals, expect to pay about $60 a week for groceries like chicken, vegetables, pasta, and other essential food items.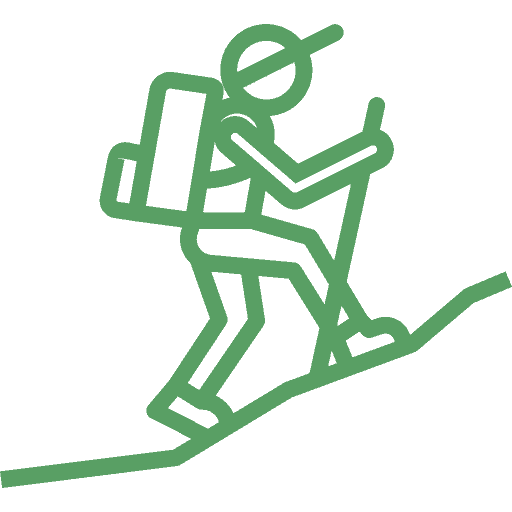 In the Bahamas, there are plenty of activities for people of all ages. The food tasting and cultural walking tour costs about $120 per person, different rum tours can reach up to $80, and luxurious full day swimming with a powerboat can cost around $530 per person. You can also go for almost free activities like visiting the historic sites of the city.
How much does it cost to visit the Bahamas?
| Travel Style | Accommodation (per night) | Food (3 Meals) | Transportation | Activities (Per activity) | Daily Cost |
| --- | --- | --- | --- | --- | --- |
| | | | | | |
| | | | | | |
| | | | | | |
The Bahamas is an expensive destination but if you use some of my tips from below, you may just save some money.
1.

Drink tap water
Don't buy bottled water from stores as the tap water here is super safe.
2.

Couchsurfing
With Couchsurfing, you can stay with locals who share a bed with you, enjoy free accommodation, and find a local tour guide.
3.

Get free things
Most of the hotels offer free services like breakfast, snorkeling equipment, and organized trips that can reduce the costs.
4.

Choose activities wisely
With so many activities and experiences to enjoy, do some research and select the activity that excites you the most, and save money at the same time. There are many free and low-cost activities that give you so much fun for just a few dollars.
5.

Eat like locals
Eat at local restaurants away from the tourist areas, or just cook for yourself.
6.

Prefer rum over others
Alcohol is quite expensive in the Bahamas as most of it is imported. So, drink rum or local beer which is equally as good and inexpensive too.
7.

Advance booking
If you book a hotel or lodge while in the Bahamas, it can cost you a lot of money. To avoid that, make pre-bookings and look for discounted rates online.
In the Bahamas, there aren't as many hostels as there are in other countries  but you can still find great deals.
Nomad Coworking And Working Spots
You cant be a digital nomad without wifi. So below are some spots where one can work comfortably. Dont forget to check my nomad lunch break section for places you can still visit and/or work from during lunch. #nomadworkspace
Balancing work and exploring can be tough, here are some activities or places you can visit during a lunch hour. You will see the words hotspot, wifi, or break which indicates what you can use to work there, or if you cant and its time for a work break. #nomadlunchbreak
With various options available for getting around the Bahamas, you can visit multiple destinations using any of these modes of transportation.


There is no shortage of taxis in Cable Beach/Nassau/Paradise Island and Free-port area. Most of the cabs are metered and they accept only cash, not credit cards. Taxis are the main local transportation and the best way to get around the Bahamas. All taxis are licensed and the fares are fixed by the government depending on the distance. The base rate is $4.5 and after every kilometer,$2.02 gets added to the fare. Fixed rates have been established from airports and terminals to specific destinations and hotels. In some areas, you can use the Bahamas Ride app to request a taxi.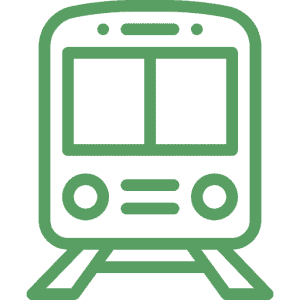 There is no rail network in the Bahamas.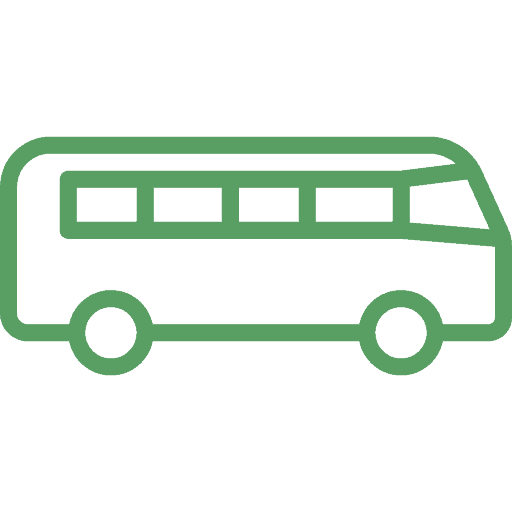 In Nassau, you'll find plenty of mini buses named jitneys which are the most popular mode of transportation. These buses can hold up to 32 people and have no timetable. You need to ask the driver the cost for going to your destination and pay the money as you get off the bus. Jitneys can also be found between Freeport and Port Lucaya but these services don't often run at night.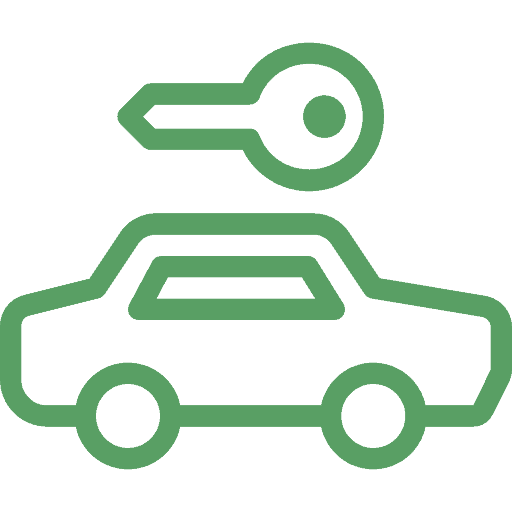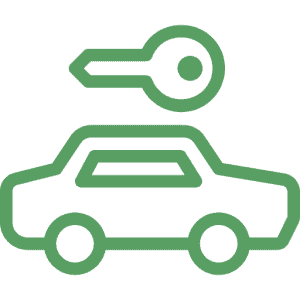 Renting a car is helpful if you want to visit places far away from your resort. But car rentals are expensive in the Bahamas starting from $55 a day (not accounting for insurance and gas) and the less-traveled roads are mostly in poor condition. If you plan to rent a car for your trip, you'll find many vehicles at major airports like Grand Bahama International Airport, Exuma International Airport, Lynden Pindling International, etc.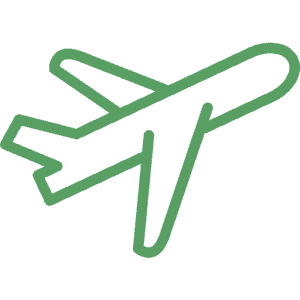 Interisland flights are quick and convenient, especially to remote regions. Private charter flights are better for people traveling in groups or might be the only option for some more remote destinations. Western Air, SkyBahamas, Bahamasair, and Pineapple Air operate within the islands. A flight from Nassau to Eleuthera costs over $100 while from Nassau to George Town costs almost $135 for a 40-minute flight.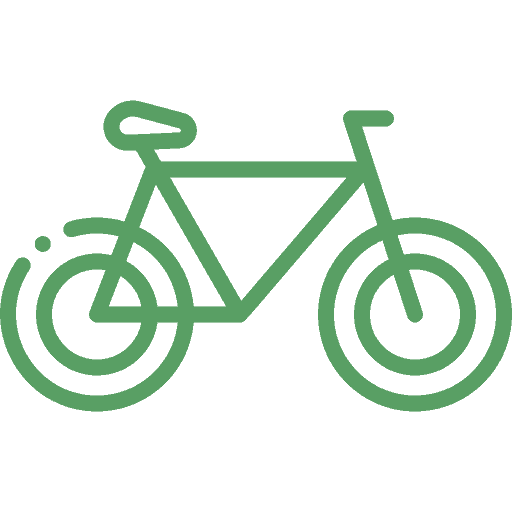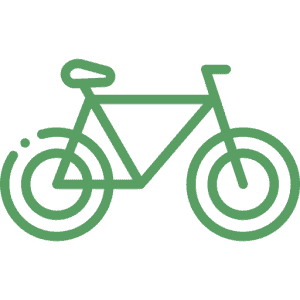 Bicycling is not common in the Bahamas and is not safe in traffic-clogged areas like Nassau. However, visitors can explore Grand Bahama, Paradise Island, and the Out Islands on Bicycle . There are many hotels that rent cruiser bikes for $15 a day while some let the guests use it for free.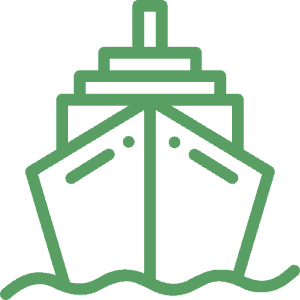 In the Bahamas, the ferry service is run by 'Bahamas Ferries', frequently between Nassau and Andros and less frequently between Nassau and Andros, Grand Exuma, and Long Island. Some of the routes take long hours while others run once a week. Normally, the ferry fares range between $60-$75.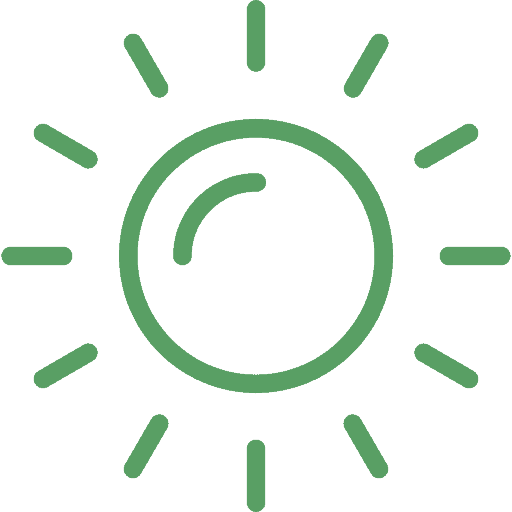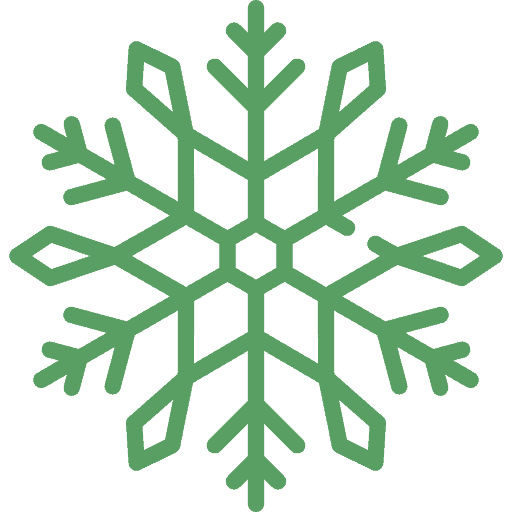 The best time to go to the Bahamas is during peak season which is from mid-December to mid-April. The temperature during this duration rarely goes below 60 F and the average daily high temperature is 81 F. Avoid visiting the Bahamas between June to November as this is the hurricane season which can leave you with fewer days to enjoy the outdoor activities. As December-April is a high season, know that there will be hordes of travelers, and prices will be at their highest during these months.
Common Questions About Bahamas
How To Stay Safe and Aware of Scams
While the Bahamas are normally considered safe, there are some regions that experience more crime. The following are some tips that can help you enjoy a safe trip to the Bahamas:
1.

Taxi scam
Most of the taxis are metered so if a taxi driver claims that his meter is not working or doesn't want to turn it on, insist that he turns it on or take another taxi. Also, look out for taxis whose meter runs very quickly as you may get overcharged. Some taxi drivers also take a longer route to increase the amount of taxi fare. Check a map on your phone to make sure he isn't taking the longer way.
2.

ATM scam
Common in Bahamas, people come around when you are using an ATM and wait around to rob the cash off as soon as you exit. So, avoid using an ATM at night and use those located in busy areas.
3.

Jet ski scam
Many of the jet ski operators overcharge and may not follow proper safety regulations. So, ensure that your jet ski operator is reputable, often recommended by your hotel.
4.

Avoid the rainy season
From June to November, the islands in the Bahamas can get hit by the storms. This is the hurricane season which isn't considered the ideal time for visiting this region.
5.

Spiked Drinks
Never leave your glass unattended and watch closely when your drink is getting poured out for you.
6.

Fake tour guides
Fake tour guides are common in the Bahamas. Tourists eager to utilize their time often fall prey to fake guides who promise for an amazing tour.
7.

Travel Insurance
Purchase good travel insurance which will help you in protecting against theft, injury, or illness.
If you are thinking about what to pack for your Bahamas trip, read on this section to learn about the things you'll need in the Bahamas. Let's check out: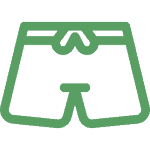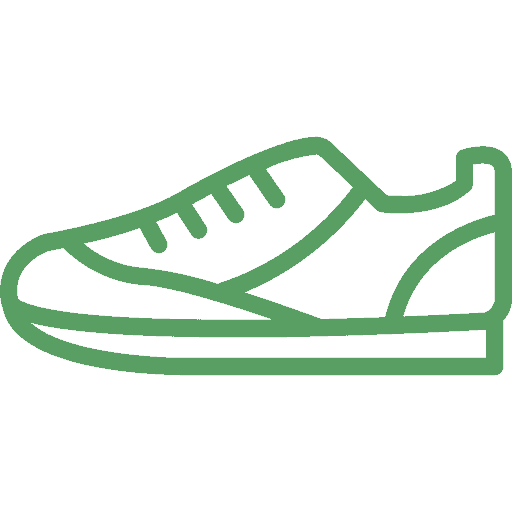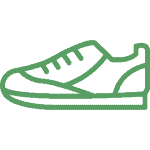 Comfortable Sneakers/Sandals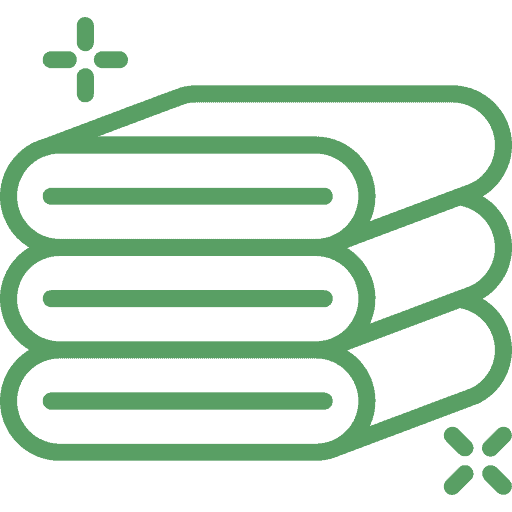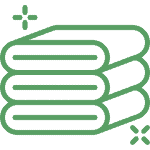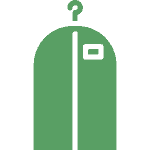 Did I Miss Something? Let Me Know In The Comments!