Top 12 Instagrammable Spots in Batangas
The tourism industry in Batangas has exploded in recent years because of the addition of new attractions and establishments. Batangas, a premier province in the Philippines, attracts many foreign investors due to its booming economy. There has also been growth in the commercial, agricultural, and fishing industries. Batangas's stunning scenery motivates the city to constantly unveil new incredible treasures. 
Suppose you are looking for a spot to visit to make your feed look appealing. In that case, these are just a handful of Batangas' most Instagrammable locations.
1. Cintai Corito's Garden
Less than two hours drive from Manila is the lakeside town of Balete, Batangas, home of Cintai Corito's Garden, which features 18 villas, four swimming pools, and exquisitely crafted Balinese art and architecture. Cintai Corito's Garden should be listed as one of your must-see Batangas attractions on your Instagram account. When you arrive, dress to impress because the resort's spaces are all great for pictures!
Make sure to stop by their restaurant for lunch if you ever start to feel worn out from taking pictures, so you can take in the cool air while you eat. After eating, you can take photos on their wall with different Indonesian-inspired patterns. Visitors can also enjoy a relaxing massage in the spa's outdoor area.
Location: Sitio Pandayan, Malabanan, Balete
Opening hours : 8 AM to 5 PM Mon to Sun
Fortune Island could be the perfect destination to satiate your wanderlust if you're looking for a change from the typical beach scenery. It is an isolated gem located off the coast of Batangas, accessible only by boat. Fortune Island has become popular among campers and Instagram enthusiasts for its stunning Greek pillars and statues. Before its abandonment in 2006, it was an exquisite island resort, exuding a distinct Mediterranean charm.
The photos you capture here will fulfill your wanderlust in your Instagram account. After shooting the ruins, you can go camping, snorkeling, scuba diving, or bathing in cool, calm seas.
Location : Nasugbu , Batangas , Philippines 
Opening hours: 24 hours
3. Acuatico Beach Resort & Hotel
The resort is lauded for being the perfect beach getaway due to its modern, well-kept amenities, friendly staff, and delicious food. The guests of the Acuatico Beach Resort & Hotel can use the resort's fitness center and the Simona Spa's therapeutic massages. Its stunning infinity pool seems to disappear into the ocean, making it a popular attraction. The magnificent infinity pool at Acuatico in Laiya, San Juan, Batangas, with views of Tayabas Bay, makes the resort an excellent spot for Instagrammers.
Location : M98G+377, Laiya, San Juan, 4226 Batangas, Philippines
Opening hours: 24 hours
At Camp Netanya, renowned for its blue and white dome construction resembling Little Santorini of the Philippines, you can get an authentic taste of Greek culture at a Greek-themed resort with relatively affordable prices. The resort offers snorkeling and scuba diving as attractions for guests. Ladies, bring your maxi skirts and sun hats to give your Instagram an authentic Santorini feel.
Location: Barangay Ligaya, Mabini, Anilao, Batangas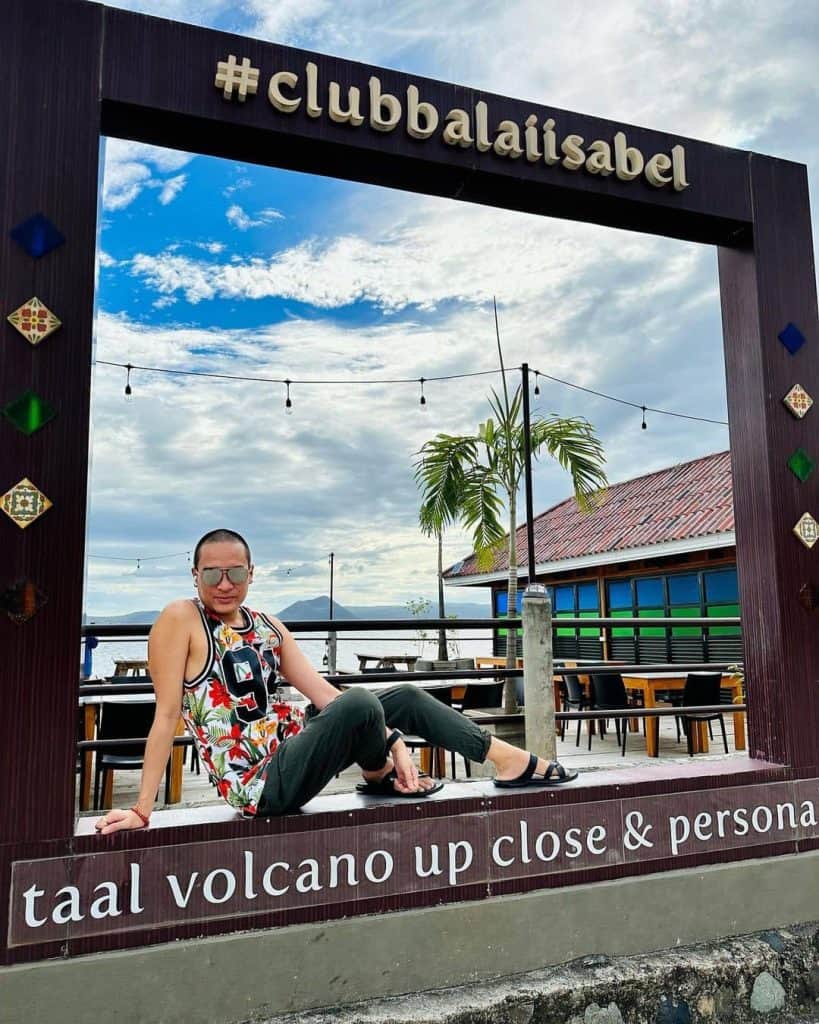 The resort in Batangas is set on a hilltop with a view of Taal Lake and the Taal Volcano. If you're tired of beach resorts and want a new perspective, Club Balai, noted for its spectacular views of the Taal Volcano and Taal Lake, is one of Batangas' most Instagrammable spots. It has thrilling water sports such as kayaking, jet skiing, fly fishing, and its well-known Aqua Park, which guests will enjoy.
Location: Talisay, 4220 Batangas, Philippines
Opening hours: 24 hours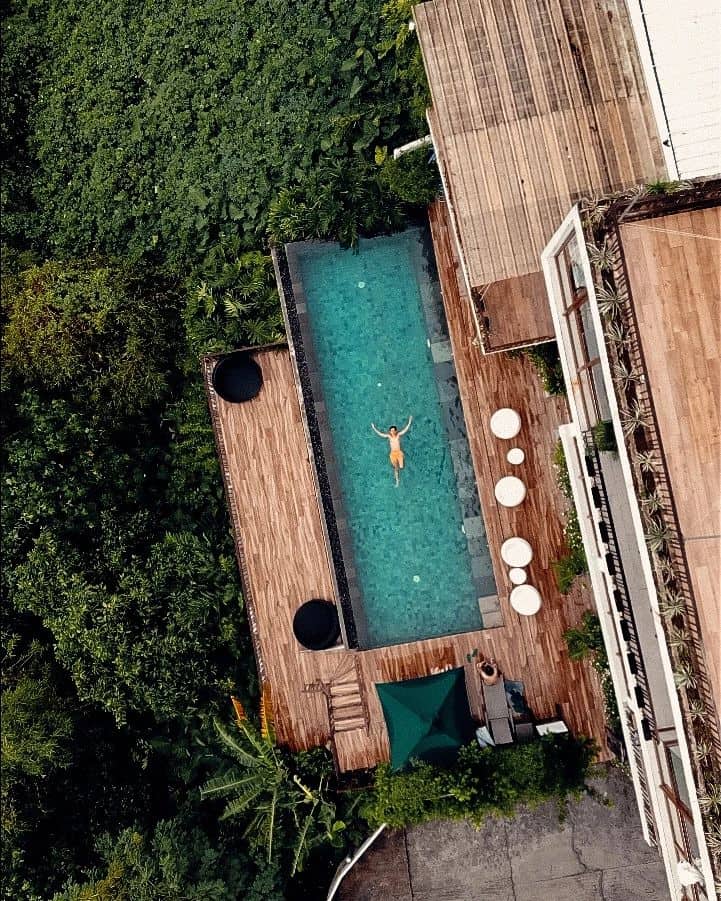 Narra Hill in Laurel, Batangas, is a popular wedding venue due to its breathtaking backdrop and view of Taal Lake. Some of the most popular sites for photos include the lagoon, glass windows, gorgeous flowers, and an infinity pool. Reservations can be made through their upmarket bed & breakfast for any of the six villas. If you want a fantastic event with a rural atmosphere, head to Narra Hill. Whether you reserve the space for an event or use it as a bed and breakfast, the views and pictures will be stunning. 
Location: Laurel, Batangas, Philippines
Opening hours: 8 AM to 5 PM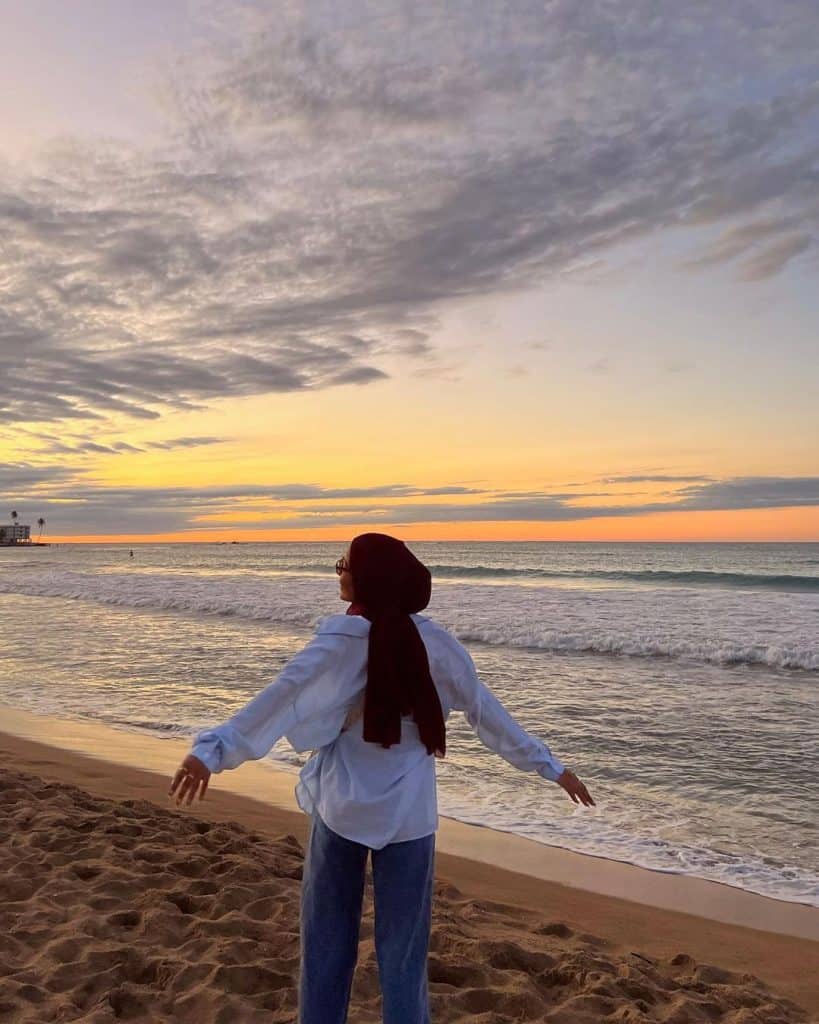 Isla Verde boasts beaches with excellent white sand and crystal-clear waters. It is a fantastic site for anyone to dive, swim, or snorkel – whatever their heart desires. It is less congested with tourists than other beaches near Metro Manila. The beach's natural beauty creates a captivating landscape that will compel you to take photographs, making it one of Batangas' most popular getaway destinations.
Location : East of Santurce next to Luis Muñoz Marín International Airport above the Teodoro Moscoso Bridge
Opening hours : 12 AM to 12 PM (Mon to Sun)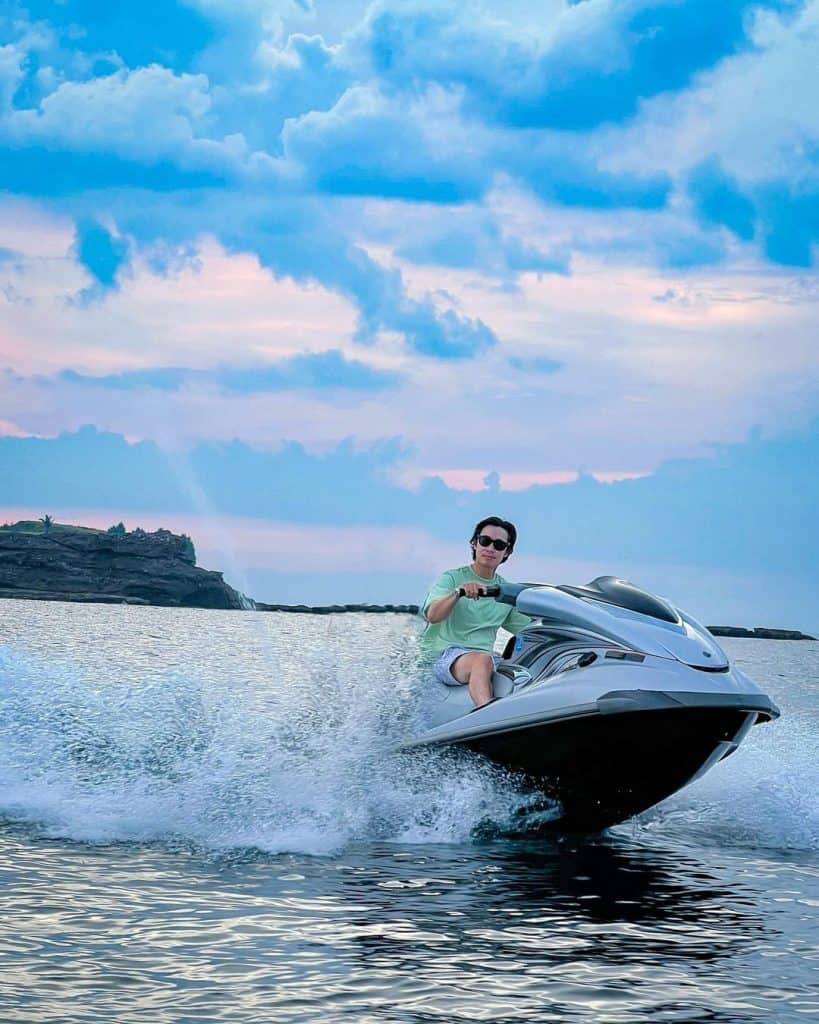 About two to three hours from Manila is Tali, a well-known beach resort town. This beach in Nasugbu, Batangas, offers cliff diving, which would appeal to adventure enthusiasts. Bring all your power and bravery because Tali has three diving platforms from which you can jump.


Location: Nasugbu, Batangas
Opening hours: 24 hours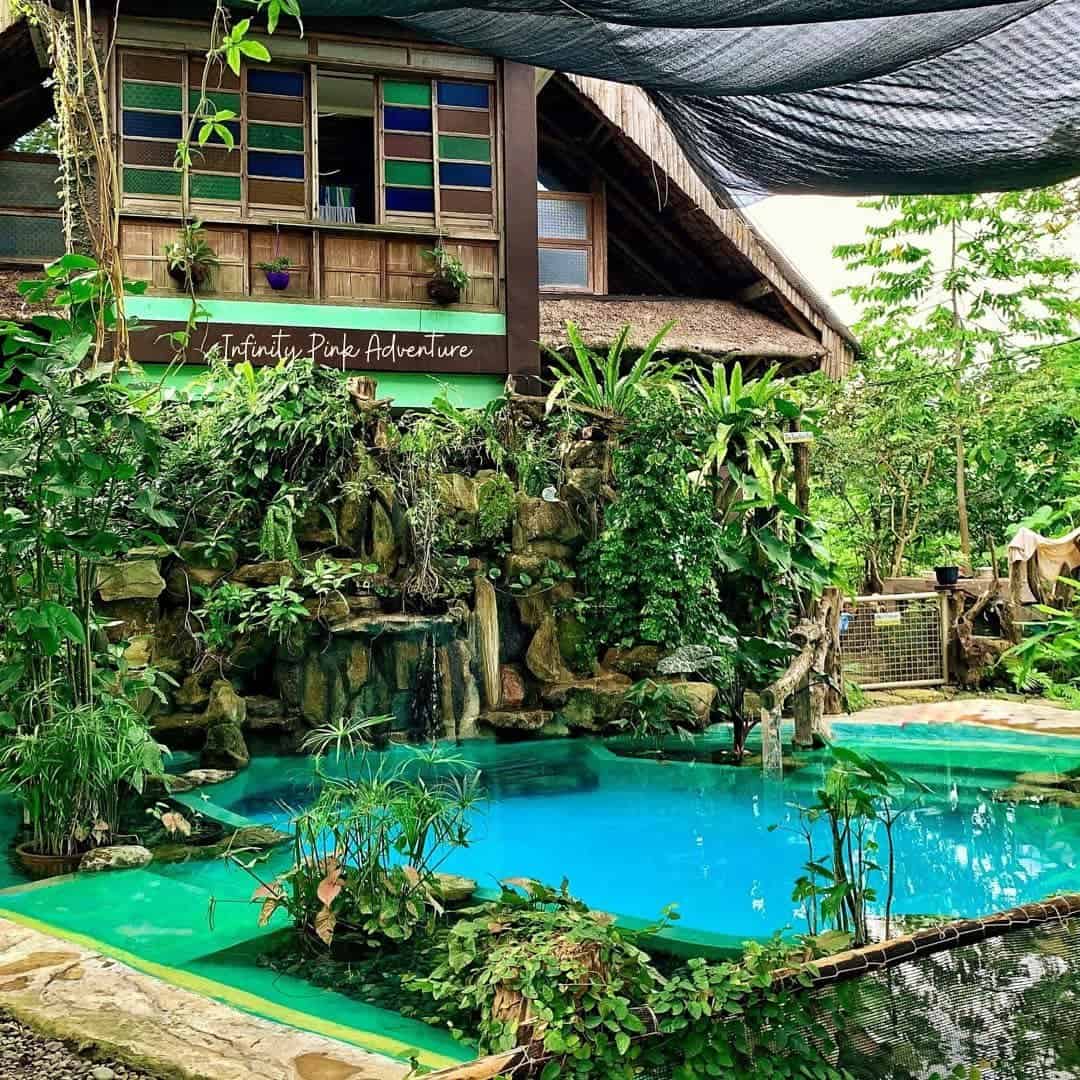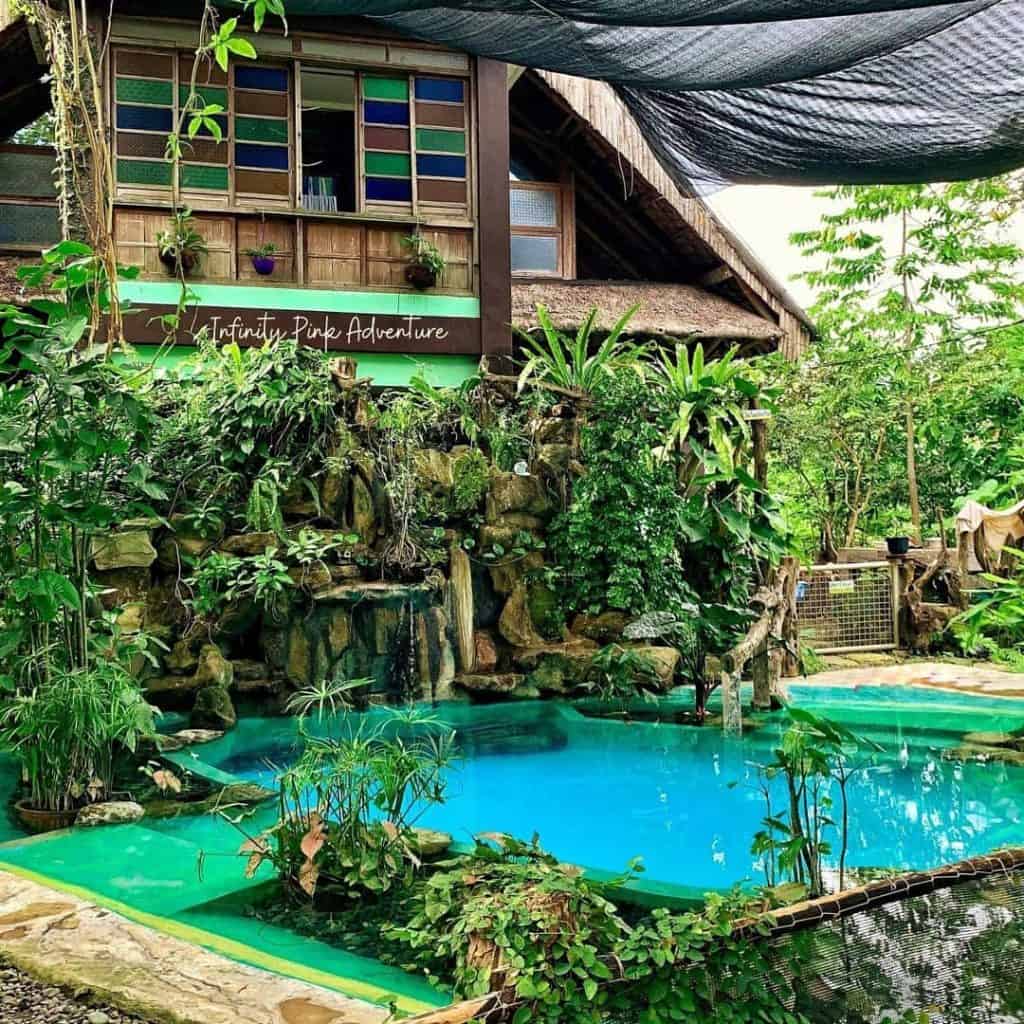 Get a fulfilling experience away from the hectic city life at Kapusod Treehouse. You'll find the peace and tranquillity you need—in this lovely lodging in Mataas na Kahoy. The spectacular view of Taal Lake from the treehouse's roof is available to all visitors. Dip in their chlorine-free natural swimming pool to cool off in the sun. The unique Kapusod Treehouse is a bed and breakfast that provides a beautiful respite from the hustle and bustle of daily life. 
You will enjoy the outdoors, the beauty, and the beautiful meals while you are there. The small natural pool beside the Earth Dome is a fantastic relaxing area. 
Location: Balete-Kinalaglagan Road Sitio Lipute, Mataas Na Kahoy, Batangas, Philippines
Opening hours: 24 hours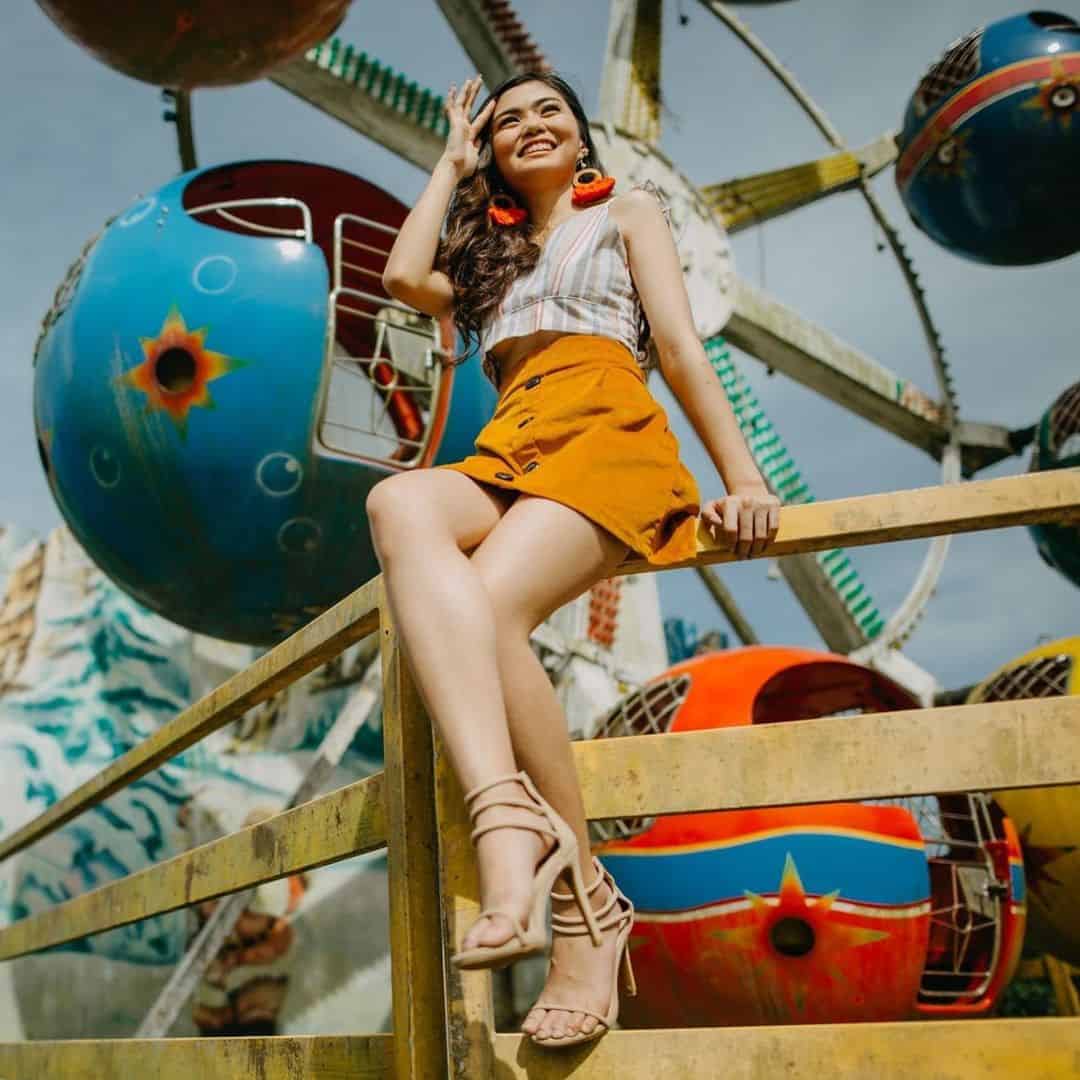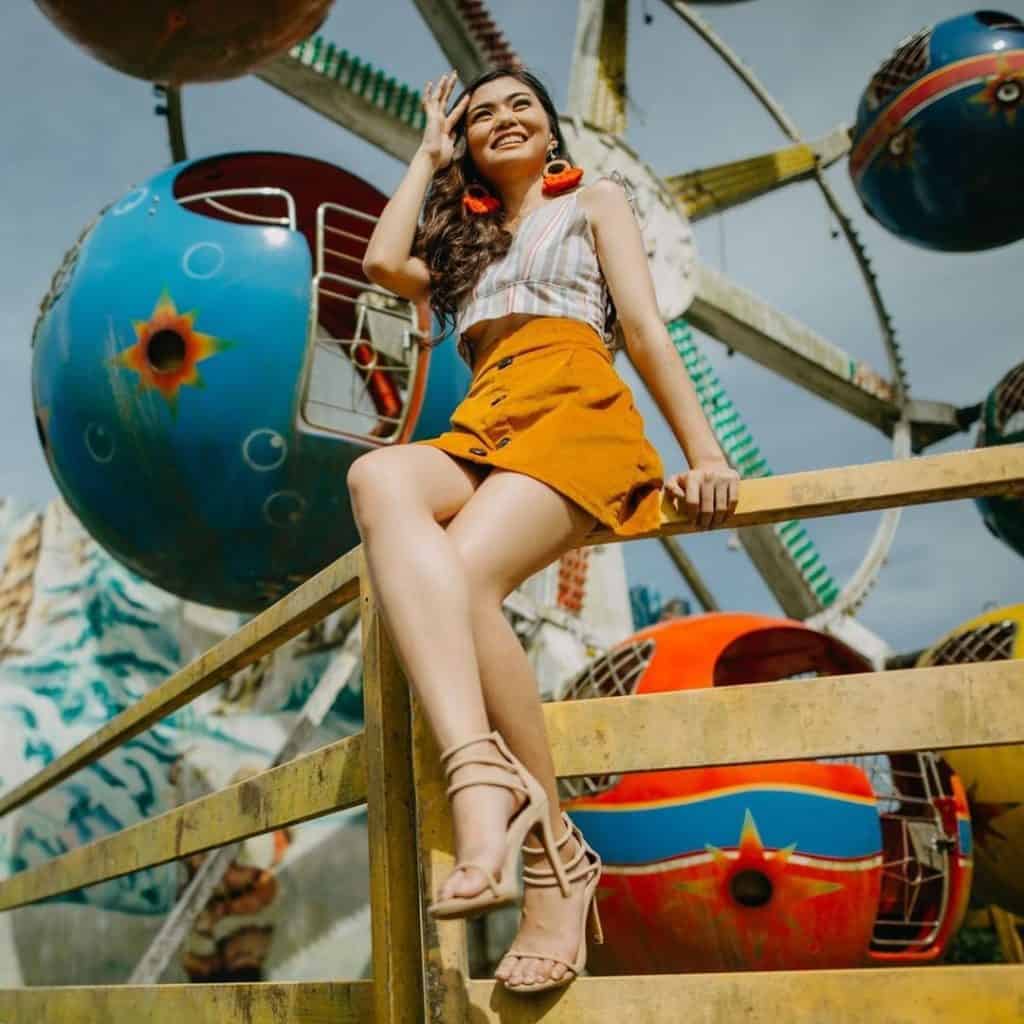 The abandoned Fantasy World theme park still holds some fascination for visitors. The comparison to Disneyland needs to be more accurate. The rides and castles at Fantasy World in Lemery, Batangas, will bring out your inner child. Add enchantment to your stream by striking a pose on the hanging bridge, in the maze garden, in the treehouse, or within the castle. It was supposed to be like the famous amusement park, but the developer ran into financial problems, so work stopped. Even though there aren't any rides at the park anymore, it's still a great place to take pictures in a medieval setting. 
Location: 2V8F+763, Diokno Highway, Lemery, Batangas, Philippines
Operating hours: 8 AM to 5 PM (Mon to Sun)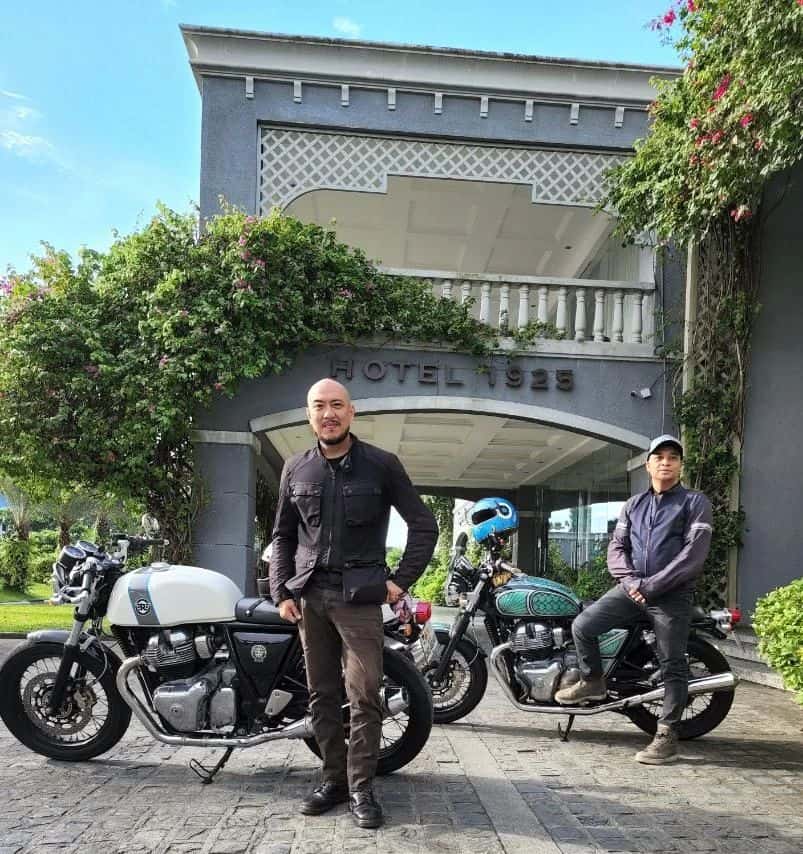 If you're looking for "blast from the past" photographs for your feed, Hotel 1925 is the perfect location. It is a colonial-style boutique hotel ideally situated in Lipa, Batangas. The hotel's vintage vibe makes for authentically retro Instagram pictures. Additionally, the hotel's interiors provide a vibrant backdrop for your stylish photos. The hotel is highly recognized for its unusual interiors and Italian and Filipino food.
Location: Lipa, Batangas, Philippines 
Opening hours: 24 hours every day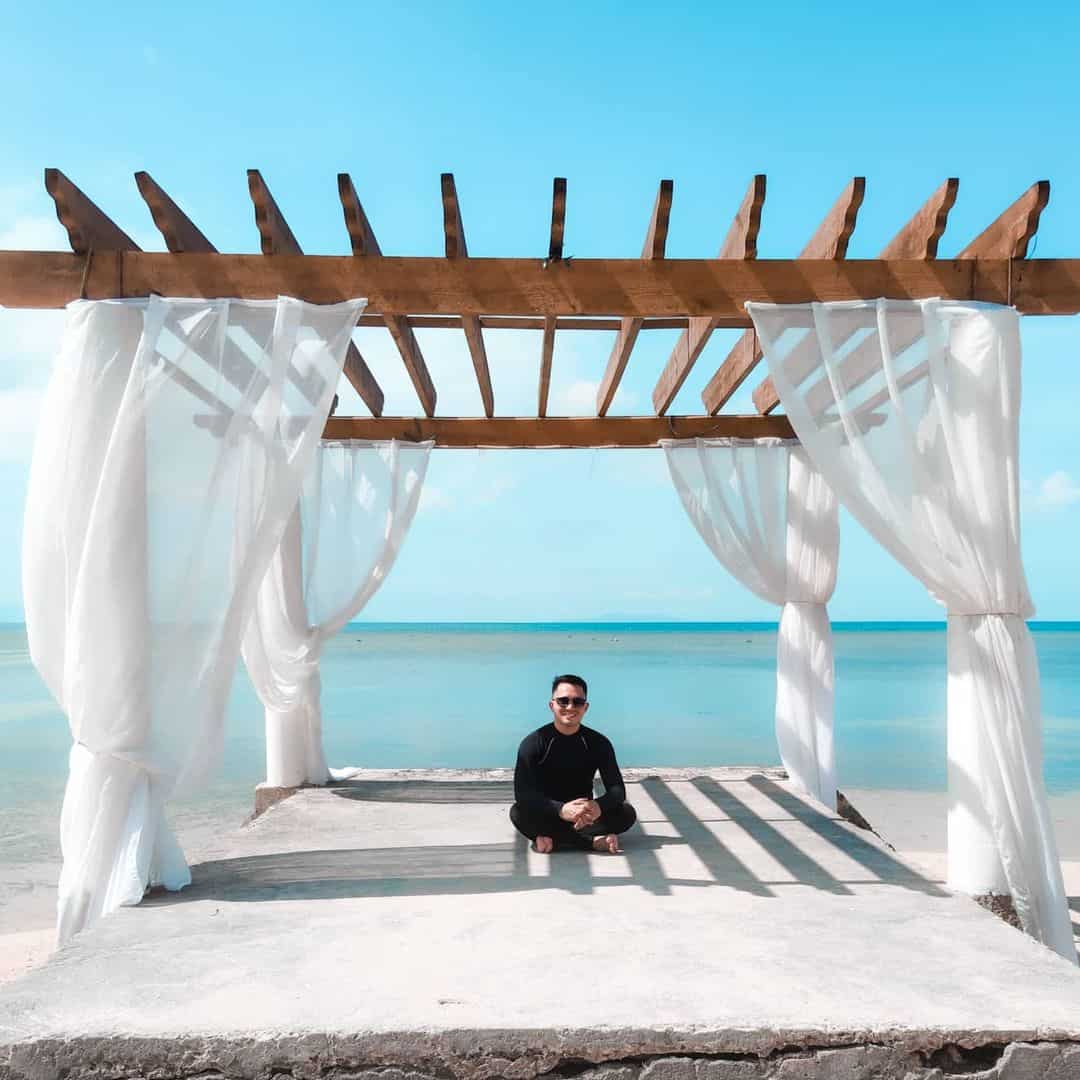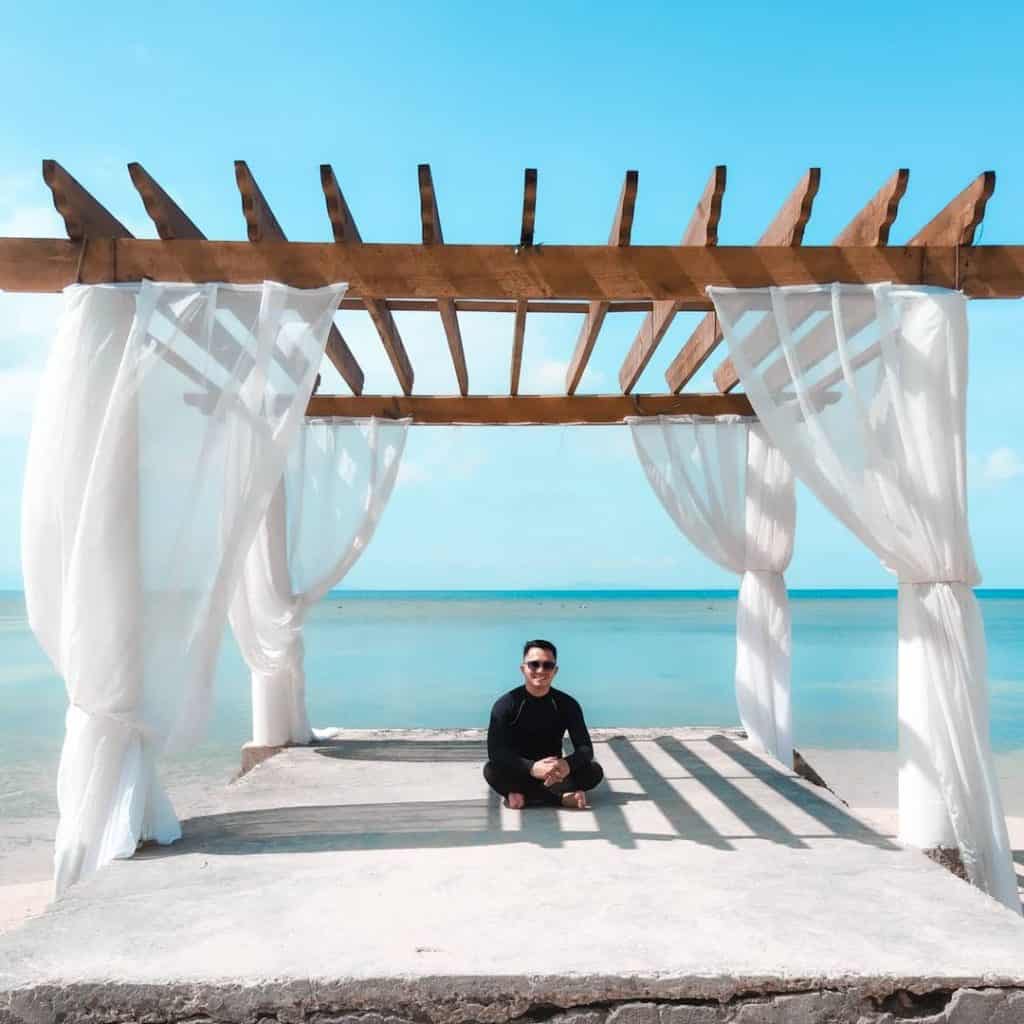 Stilts Calatagan in the Philippines is sometimes called the Maldives due to its picturesque floating resort villas. Stilts Calatagan Beach Resort's floating villas, inspired by those found in the Maldives, allow a closer glimpse at the pristine beach and crystal-clear water. 
Visit the boardwalk for some lovely sunset photographs because they are stunning here. Check out their ATV trails for an even more adventurous beach experience. Visitors can also enjoy a peaceful spa and boat trips in addition to these activities.
Location: QJXM+XH3, Calatagan, 4215 Batangas, Philippines
Opening hours: 9 AM to 6 PM (Mon-Sat)
Suppose you're looking for a relaxing beach vacation, a fun getaway trip close to nature, or a healing trip to a resort farm. In that case, only one place in the South offers all these possibilities. With Batangas being the #1 destination in the South, your Instagram account will receive double taps for your lovely journey there. Along with these Instagrammable spots, the charm of the Batanguenos adds to the overall experience of visiting this unique province in the South.
Common Questions About BATANGAS INSTAGRAMMABLE SPOTS