Pakistan is the 2nd largest country in South Asia with the 2nd largest Muslim population in the world. This beautiful country shares a border with Afghanistan, China, Iran, and India. It is a culturally diverse destination governed by many rulers, from Mughal Emperors to British colonialists. Not only does this country have the globe's highest paved road, the Karakoram Highway, and biggest deep-sea port, Gwadar, Pakistan is also home to the 2nd highest mountain, K2, third highest Tirich Mir, and the three highest mountain ranges in the world.
Here is our Pakistan backpacking travel guide to help you explore some of the best archaeological spots, mausoleums, lush green spaces, and impressive mountain peaks in the world.
Pakistan Travel Guide For Backpackers & Digital Nomads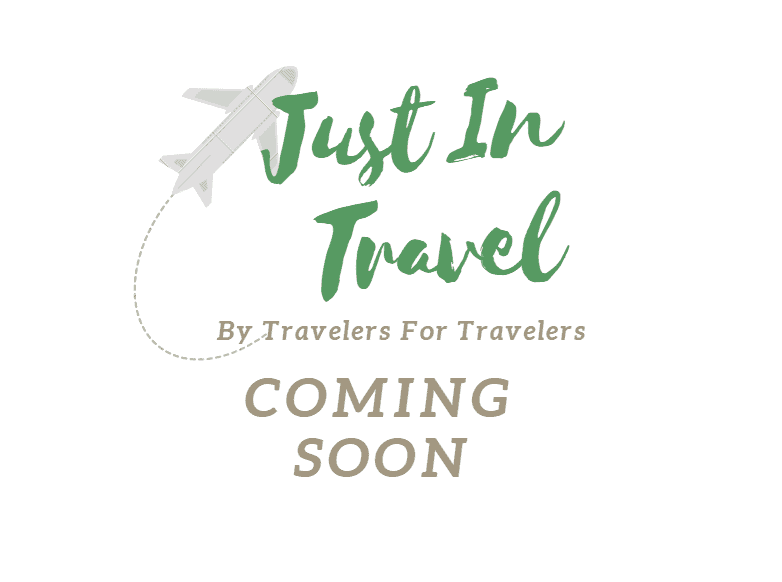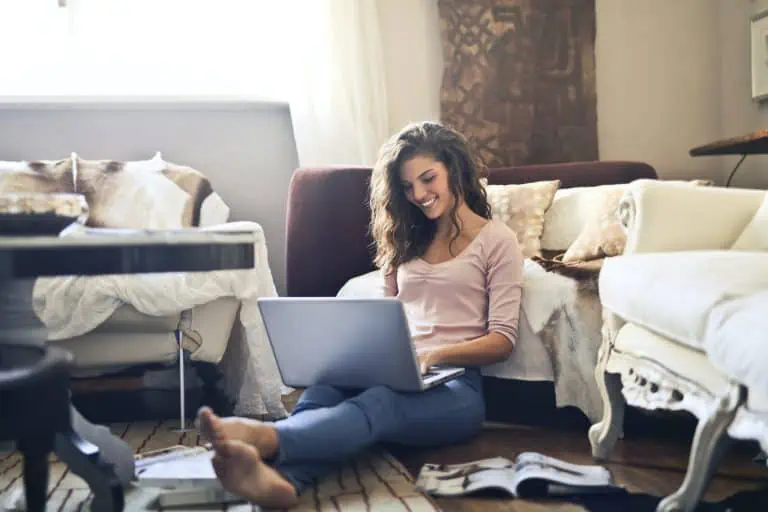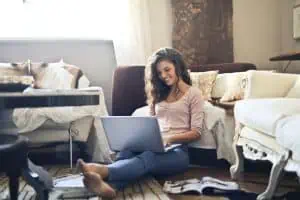 How to application guide for for a Ecuador Digital Nomad Visa. The Visa Application Process: Documentation, Financial Requirements, Work Requirements and More.
Read More
Top 5 Things to See and Do in Pakistan
Other Things to See and Do in Pakistan
1.

Bahawalpur
It is an old city in Punjab that lies amid the arid landscapes of the Cholistan desert, close to India. Bahawalpur was once a princely state where many historical monuments and old buildings could be spotted. Noor Mehal is one good example that takes you back to the era of ancient kings who once ruled this region.
2.

Hunza
Hunza is a huge fertile valley located in the Gilgit-Baltistan region. Beautiful sceneries, trekking activities, and an abundance of fresh air and fruits make this place so popular. In 2019, Forbes chose Hunza Valley as one of the coolest places to visit. Also, it is home to the 2nd highest peak in the world, called K2.
3.

Neelum Valley
It is in central Laos, famous for being heavily bombed in the country. Phonsavan also has a fertile plateau having rolling hills, waterfalls, caves, and a collection of archaeological sites with the mysterious Plain of Jars.
4.

Ranikot Fort
It is the largest fort worldwide, located near Jamshoro, Sindh. Also called the Great Wall of Sindh, this fort is a magnificent piece of architecture that is a symbol of pride for the people of Sindh.
5.

Fairy Meadows
This is one of the most beautiful locations countrywide, located in the Diamer district of Gilgit Baltistan. There are lush green lakes and nearby snow-covered mountains. After hiking for about three years, people can take in the gorgeous views of Nanga Parbat (Killer Mountain).
6.

Mohenjo-Daro
Another famous place to visit in Pakistan, Mohenjo-Daro is a historical site dating back to 2500 BCE. It is a UNESCO World Heritage Site where mounds and ruins of ancient civilizations have been found. Those who love history will be amazed by the sophisticated civil engineering and urban planning that was far ahead of their time.
7.

Deosai National Park
Also called the Land of Giants, it is a fertile plain covered with numberless flowers attracting birds all year round. It is the 2nd highest plateau on earth, spreading over an area of 3000 sq km. The park sits near the Karakoram and Himalayan Mountain ranges and is home to the Himalayan brown bear, snow leopards, golden marmots, red foxes, and lammergeiers.
How much does it cost to travel around Pakistan? This section details the suggested daily budget in Pakistan: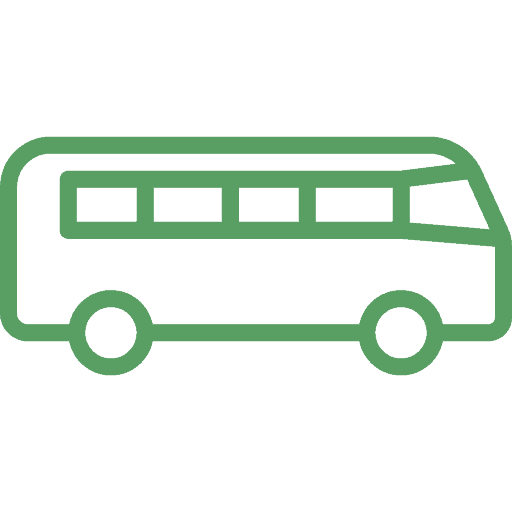 When traveling within a city, taxis are a more convenient option than public transport. However, their fare is much higher than other modes. An Uber/Careem ride in main cities like Lahore can cost up to $5 for a 30-minute ride. Metro buses are an affordable option, letting people travel anywhere in the city for a few cents. When it comes to intercity transportation, the cost differs based on the distance traveled and the mode of transportation. The average cost of travel between cities and towns by bus is less than $10.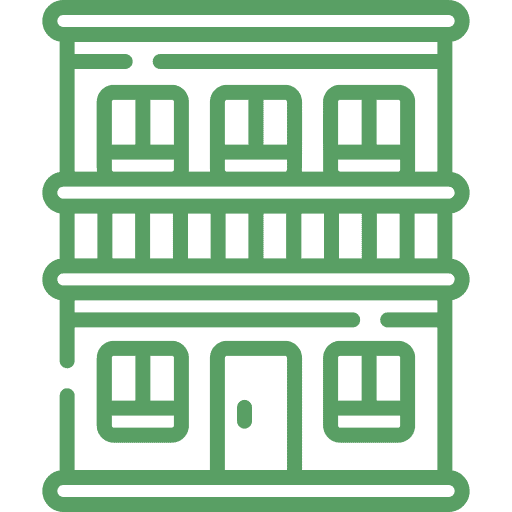 Pakistan offers different types of accommodation for people with different travel styles. A single person's lodging costs an average of $20. The normal cost of a hotel stay is $40 for two people sharing a double occupancy room. Expect to pay up to $35 for a hotel room a night.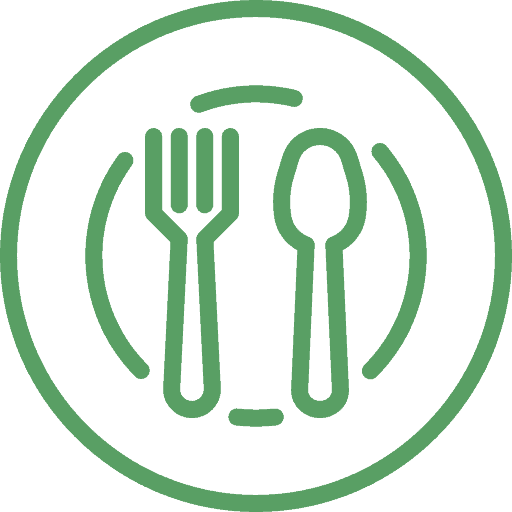 The cost of meals here in restaurants are usually more than the cost of the street or fast food. Prices for breakfast are often lower than those for lunch or dinner. On average, the total food cost can be around $12 a day. When dining out at a fancy restaurant, expect to pay $7-8, including drinks. While a McDonald's meal costs around $4, street food items like shawarma, shami burger, or dahi bharay can be enjoyed for less than a dollar.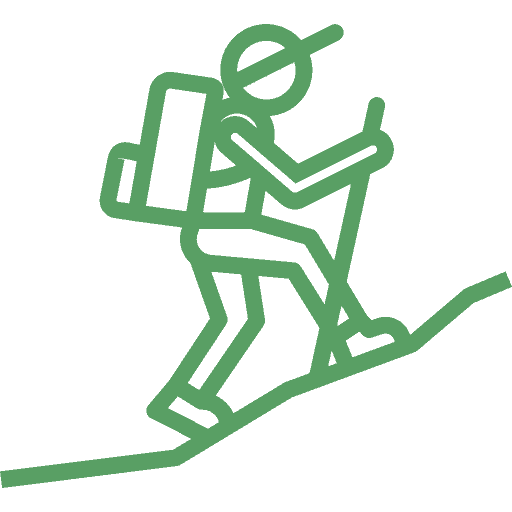 The average daily expenses of entertainment and leisure activities in Pakistan can be around $5. This includes money spent on day trips and other types of sightseeing, including entrance fees to museums and tourist attractions.
How much does it cost to travel around Pakistan? This section details the suggested daily budget in Pakistan:
| Travel Style | Accommodation (per night) | Food (3 Meals) | Transportation | Activities (Per activity) | Daily Cost |
| --- | --- | --- | --- | --- | --- |
| | | | | | |
| | | | | | |
| | | | | | |
Here are some basic strategies tourists can follow to cut costs and visit the places on their bucket list during their stay in Pakistan:
1.

Plan trips during the off-season
During the peak season, accommodation rates and ticket prices increase insanely. A lot of people visit the northern region of Pakistan in summer to escape the oppressive heat in their own cities. So, to enjoy an affordable rate, it is advised to visit the country during the early winter when temperatures are pleasant, and visitors are less common.
2.

Visit the free attractions
In Pakistan, travelers can avoid busier and more expensive attractions by visiting places that offer free entrance. Most parks and mosques within the country charge no entrance fee. Visiting museums is also a good idea where you can learn about Pakistan history for a very small entrance fee.
3.

Save money on food
This country has a serious selection of appetizing cuisine to offer. Each region has a set of special dishes known for their cultural history, as well as taste. Instead of eating at high-end restaurants, try to stick to street food. Nowadays, many businesses provide meal services online. You simply need to locate the store and get the food delivered for an affordable rate. Or, you can buy groceries and prepare your own lunch or dinner to have a picnic in green spaces.
4.

Consider haggling
Pakistan is where most people are skilled at haggling when buying stuff from local vendors. Whether you are renting an auto-rickshaw or a hotel room, you can ask for lower prices. In addition, when buying items from local providers, bargain with them. Keep negotiating until you believe you have received the best deal.
If you are looking for a luxurious place to stay or an affordable accommodation option, Pakistan has it all. Below are some of the recommended places to stay during your trip:
Nomad Coworking And Working Spots
You cant be a digital nomad without wifi. So below are some spots where one can work comfortably. Dont forget to check my nomad lunch break section for places you can still visit and/or work from during lunch. #nomadworkspace
Balancing work and exploring can be tough, here are some activities or places you can visit during a lunch hour. You will see the words hotspot, wifi, or break which indicates what you can use to work there, or if you cant and its time for a work break. #nomadlunchbreak
How To Get Around Pakistan
Figuring out transportation modes on your own in Laos can be testing. So, in this section, we have shared the most common transport options available within the country to help you get around more easily. Let's have a look:

Auto-rickshaws are the popular mode of transportation in Pakistan. The fare depends on the distance and duration of the journey, so it is best to bargain before getting into the rickshaw to avoid getting overcharged or disputing the fee later. Alternatively, check the average fare of the rickshaw to your destination on ridesharing apps like Uber, Careem, InDriver, etc., and use it as a bargaining point. These applications also offer rickshaw rides. Feel free to walk towards another rickshaw if the fare seems too high. An average 10-minute rickshaw ride can cost around a dollar.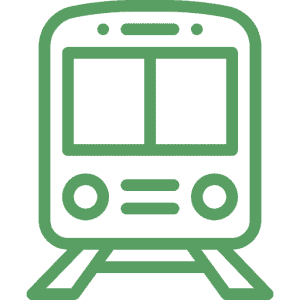 Trains are good for traveling between different cities in Pakistan. The main line of this extensive rail network is from Karachi to Lahore, Rawalpindi, and Peshawar. All routes have many daytime and overnight trains, which are of different classes. Children under three years of age can travel for free. Adults are required to pay different amounts for tickets, depending on the chosen class. A train ride from Karachi to Lahore takes around 20 hours and costs around $30.


Those who want to save themselves from hassle can go for taxis. Radio taxis which are yellow and black in color, operate in certain parts of the country, like Rawalpindi. These vehicles take riders from one location to another for a song. What's more, ride-share services like Careem, Uber, and InDriver operate in major cities of Pakistan, such as Lahore, Karachi, Islamabad, etc. Taxis can be booked from these apps instantly or in advance. Their fare varies depending on the duration and distance of a journey and the type of vehicle chosen. A normal ride can cost up to a couple of dollars for a 15-minute journey.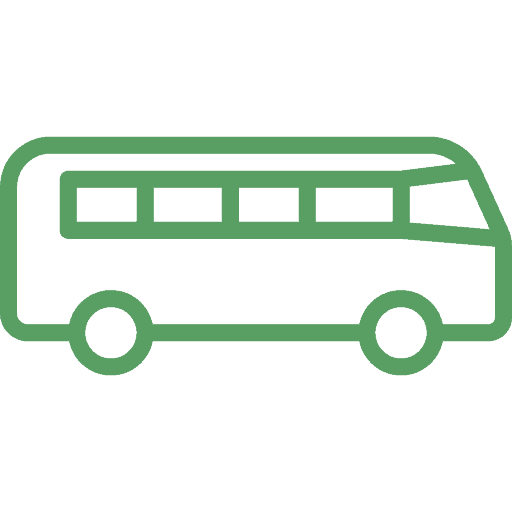 Another popular means of getting around in Pakistan is the bus. Public buses are quite cheap, costing around a couple of dollars to travel from one town to another. Intercity bus services like Daewoo and Faisal Movers call at many important cities and towns. They are air-conditioned buses with many advanced facilities. A Daewoo bus ride from Lahore to Sahiwal (2.5-hour long journey) costs about $3-$4. Metro bus service is also available in major cities of Pakistan, like Lahore. These air-conditioned buses run on a separate track and have exceptionally-fast speed. After buying a ticket for a few cents, you can travel to any part of the city coming in its route.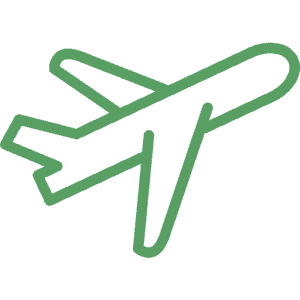 The main Pakistani airlines, including Pakistan International Airlines, Airblue, and SereneAir, run daily flights in important cities like Lahore, Karachi, Islamabad, Peshawar, etc. To avoid any hassle, it is recommended to consider air travel for intercity travel rather than sticking to public transport. The average ticket price for the journey between Lahore to Islamabad costs $75.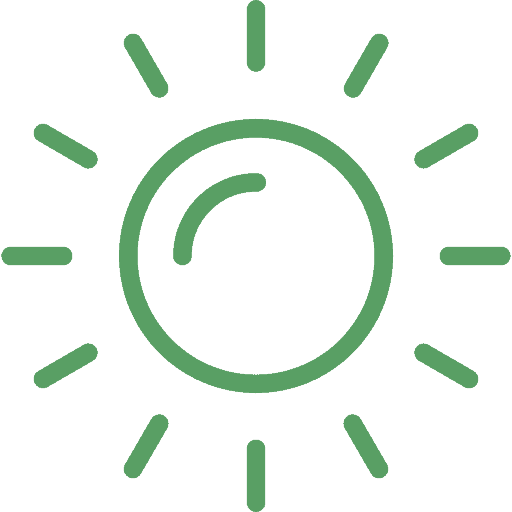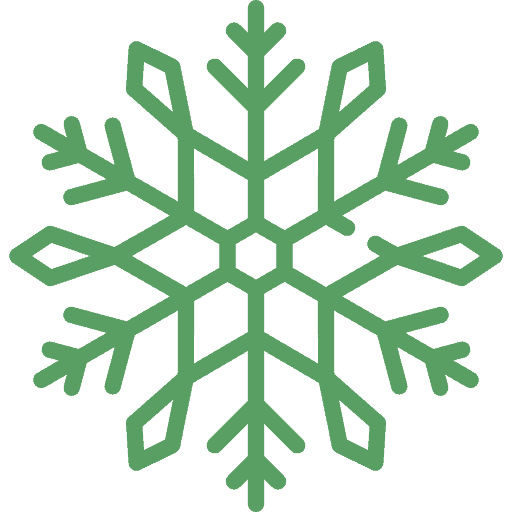 Pakistan is a country where the climate is quite different in different regions, even at the same time. The summer months, from June to September, are the best in the northern areas. People can enjoy lots of sunshine, and tourism will be in full swing in areas like Skardu, Gilgit Baltistan, Swat Valley, Chitral, and Hunza Valley. Also, it is a prime time for trekking in the mountains of Pakistan. However, it is the worst time of the year in the southern part of this country when regular temperatures exceed 38°C. Fall, from October to November, is another good time to explore this beautiful land. Winters (December-February) can be dry and have low temperatures in both mountains and plains.
How To Stay Safe and Aware of Scams
While Pakistan is usually considered safe, there are some areas where tourists need to be careful. Following are some tips that can help you enjoy a safe trip in Pakistan:
1.

Beware of petty crime
Pickpockets and bag snatchers are common in Pakistan, especially in the major cities. Therefore, keeping money and valuables safe in hidden pouches and looking out for such people would be wise.
2.

Avoid public transport
Travelers might encounter petty crimes like pickpocketing or theft on public transport. Pickpockets on public buses can rob riders without them even noticing. So, try to avoid public transport, especially during peak hours. But if it is your only option, keep your valuables safe.
3.

Consume bottled water
Most of the cities in Pakistan don't have good quality standards when it comes to potable water. So, instead of drinking tap water, purchase water bottles from the store for as low as $1. You can also save money if you stick to a filter water bottle.
4.

Purchase travel insurance
No matter how much a place is safe, there is still a need to get travel insurance. It can protect you against illness, theft, injury, and cancellations.
Traveling in Pakistan can expose travelers to some crazy adventures, so they should prepare themselves for everything, even if that means packing some extra stuff. Here is the list of the suggested items that should be carried on your trip to Pakistan:
Did I Miss Something? Let Me Know In The Comments!