Thailand Travel Guide For Backpackers & Digital Nomads
You might have think you have an idea of what Thailand is after watching 'The Hangover' but trust me, this country is more than just party.Whether visiting the grand palace, witnessing a sunset at Railey Beach or passing by a limestone monolith of Phang Naga Bay, everything will leave you awestruck with its unique beauty. With the breath-taking views if its magnificent beaches, stunning ancient temples and even modern urban cities there won't be you a moment to be bored in Thailand.
There is a reason that this country is the number one tourist spot in South East Asia. Also known as the 'Land of Smiles' the country is home to some of the friendliest and humble people.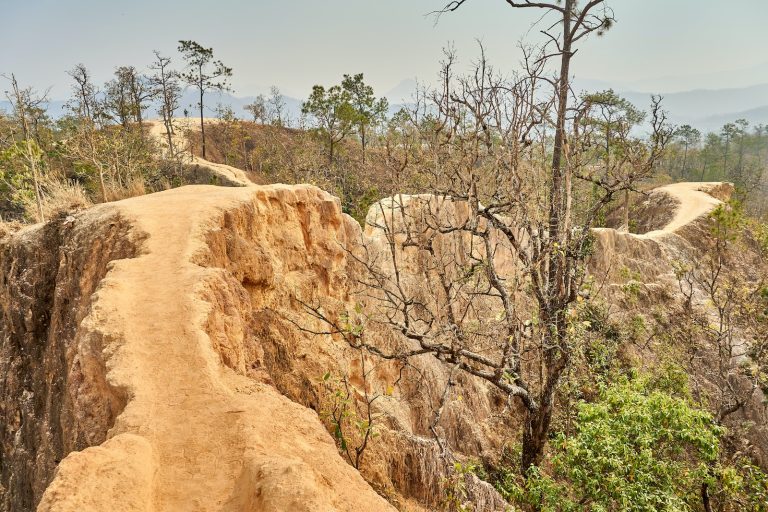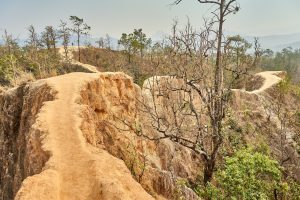 Discover Pai, Thailand: Perfect for backpackers and nature lovers, Pai offers stunning waterfalls, hot springs, night market and beautiful mountain views.
Read More
Thailand Visa Requirements
Yes, Thailand provides an exclusive type of visa called a "Smart Visa" for digital nomads. This visa was made in 2018 to help business owners, professionals, and investors from other countries who want to invest in Thailand or work remotely. Remember that the application procedure might be difficult and time-consuming. 
Read more here: https://www.thaievisa.go.th/
Top 5 Things to See and Do in Thailand
Other Things to See and Do in Thailand
1. Kampon Chang
In this 3rd largest city in Thailand, you can experience the melting pot of religious centers and food, meander the wide boulevards filled with crumbling colonial-era buildings, lose yourself in the Mountain Pros and Mountain Srey, cross world's longest bamboo bridge, or catch a picturesque sunset from French lookout tower.
2. Phuket
This rainforested island is home to some of the most magnificent beaches of Thailand. Various high-end seaside resorts, spas, restaurants, amazing nightlife, and scuba diving among coral reefs are what attract tourists to this island. Phuket's FantaSea theme park, massive Buddha sculpture and Wat Chalong Buddhist temple complex are some other tourist attractions.
3. Chiang Mai
This mountainous city has two sides that you must explore. The old city is home to various temples and has remnants of its culture and history depicted its walls and moats. Outside the old city you will find modern life with sophisticated dinners, boutiques, art galleries, cafes, open-air markets, etc. Chiang Mai is also the gateway to the northern mountains famous for elephant training and rehabilitation camps, hill tribe villages and temples.
4. Phi Phi Islands
Go island hopping around this group of islands. Ko Phi Phi Don is the largest island with the higher population while many others dwarf in comparison. The island group is easily accessible through speedboats from the town of Krabi or Piers. Witness the beautiful beaches, go snorkeling, enjoy lagoons and kayaking.
5. Pattaya
Previously a quiet fishing village the city of Pattaya has now become one of the most developed tourist regions of Thailand. Apart from the luxurious resorts, shopping malls, 24-hour clubs, high-rise condos, and cabaret bars, it also has various water sports. Pattaya's beachfront is famous for parasailing, jet-skiing, and windsurfing. Mini Siam, Alcazar Cabaret show and Sanctuary of Truth are other popular spots.
6. Ayutthaya
Once the capital of the Kingdom of Siam, the old ruins of the city of Ayutthaya are now seen in Ayutthaya Historical Park. The archeological site is home to various old Buddhist temples, statues, monasteries and palaces. Take a boat trip to witness the ancient city and explore it's the modern side.
7. Mueang Chiang Rai
Located near the border of Myanmar, the city is home to various temples and other tourist attractions. The ancient Wat Phra Singh, the golden pagoda of Wat Phra That Doi Chom Thong, beautiful white temple of Wat Rong Khun, Nam Tok Khun Kon National Forest Park with towering waterfalls, boar, civets and deer population, ornate blue-tones temple of Wat Rong Seur Ten, and Baandam Museum are most prominent among them all.
8. Ko Tao
Mainly famous for the tropical coral reefs, this small island is home to many species of whales, sharks, green turtles, rays, and hawksbill. The sweeping view of this scenic mountain with its beautiful valleys and snow-covered mountain peaks are a major attraction here.
9. Doi Suthep–Pui National Park
This huge forested park features the Bhubing Palace, a Buddhist temple, and beautiful waterfalls. The park is a protected area for fauna and flora. Observe the various plants, butterflies, birds species; explore cultural and historical sites; go cycling, hiking, camping and explore the waterfalls and caves.
10. Hua Hin
This amazing beachside town is a perfect place to relax with your friends and family. This royal resort was once a minor fishing village which still manages to keep its small-town vibe. The downtown of Hua Hin is full of luxurious accommodations, high-rise condos, stylish bars, art galleries, and worth visiting night markets.
11. Kanchanaburi
Full of waterfalls, temples and lots of hiking areas, this city is not to be missed. Check out this site for a more detailed overview!
Click Me
T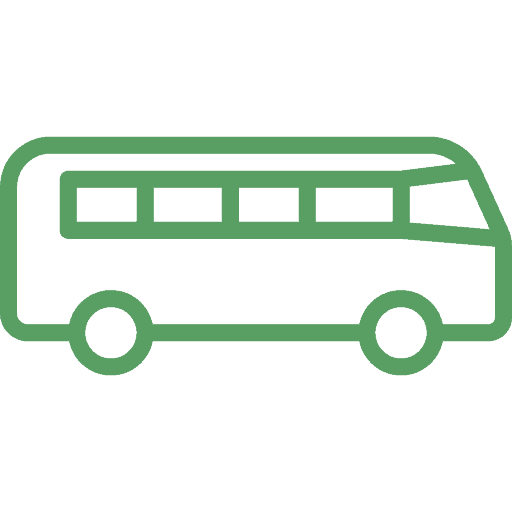 You can explore the country using its local transportation which is very cheap, costing only a few dollars. Tuk-tuks can be seen on every other corner in the big cities still, you should negotiate in advance before hopping on (usually not more than $5 for a good distance). Alternatively, you can think of renting a car which will cost you about $20 and mostly arranged by the hostels you are staying in. Now, bus transport has improved in the main cities of Cambodia which costs between $10-$20 per person from one main location to another.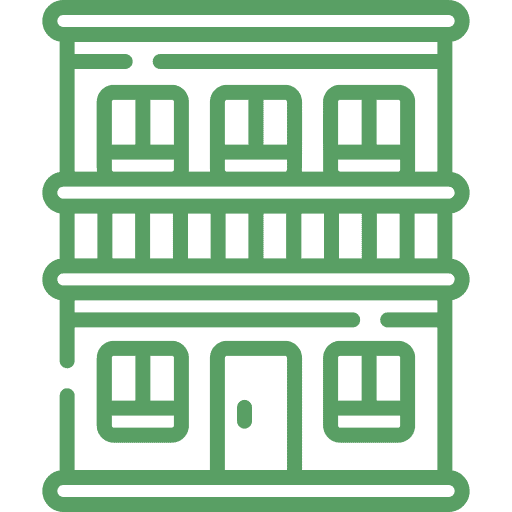 If you choose to live in luxurious accommodation, the cost is high. Go for the shared rooms in hostel dorms or search through hosting websites to get cheap but comfortable accommodation. A nice hotel will charge you around $66 for a room per night. While in some cheap hostel you will get a bed for $3-$7 per night.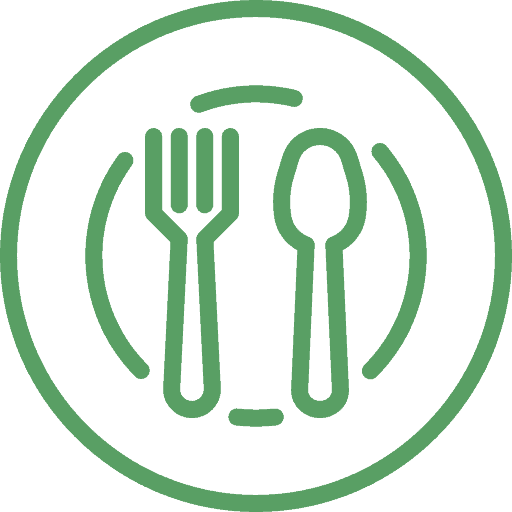 Try the local food. It is not only cheap but also lets you experience the local cuisine with its traditional taste. A meal from a local stall may consist of vegetables, rice and a small amount of meat will be for about $1-$1.75. However, if you opt for big meals from a variety of dishes and fish it will be for $2-$7. Indoor Thai restaurants with good atmosphere and air conditioner cost about $3-$7 per person while international or Japanese restaurant cost $10-$17.
Cost Of Living In Thailand
Depending on your lifestyle, Thailand has a variety of cost of living options. A studio-style bedroom should cost between $320 and 640 per month, but if shared, it might be much less. Food costs roughly $62 to $80 per week, and one trip on the road may cost $2 to $6. A monthly budget of $700 to $1,000 is ideal.
It is better to decide your budget beforehand, no matter what your destination is. Formulating a daily budget helps you with managing your expenses properly. If you just go for a vacation without a budget you will be surprised by how fast you burn money.
Overall Thailand is a cheap country, compared to other tourist destinations. If you use the backpackers mode of transportation, eat from locals and stay in economical places, your trip would cost you about $30-$35 per day.
Want something more specific? Check out this ! Phuket budget guide
| Travel Style | Accommodation (per night) | Food (3 Meals) | Transportation | Activities (Per activity) | Daily Cost |
| --- | --- | --- | --- | --- | --- |
| | | | | | |
| | | | | | |
| | | | | | |
1.

Tours: Book through your hostel, or from a local
Your hostels will usually have good deals, better than a lot of online offers. Usually with the convenience of hostel pickup
2.

Use Couchsurfing
A better way to explore, meet a local and make some memories.
3.

Eat local & Avoid western food
Avoid the western food. What's the point of traveling when you are going to eat the food from your hometown instead of trying the local food?
4.

Bargaining
The key to save money in Thailand. There will always be another vendor with that souvenir for a better price, if you think its too much then it is, walk away. You will find most of the time they will come chase you down to make the sale.
5.

Negotiate
Negotiate with tuk tuk and taxi drivers, or they will take advantage of you. Be very firm and confident about your destination and price
Best Cities In Thailand For Digital Nomads
Bangkok 
Bangkok is one of the best cities in Thailand for digital nomads. In the city, there are a lot of cafes and coworking spaces, as well as a large number of digital nomads. Bangkok also has a range of apartments and housing options that are affordable, as well as a lot of business and networking opportunities. 
Phuket 
A great place for digital nomads to settle down is Phuket, a well-known tourist destination. It's a great place to live and work because of the lovely, warm weather and delicious food. The ideal place to conduct business if you want a change of scenery and a taste of the tropics is Phuket.
Pai 
The small Thai town of Pai is known for its tranquil atmosphere and stunning surroundings. Stay here if you want to focus on your work rather than the noise and bustle of the city. Therefore, Pai is the place to be if you're looking for a place to live and work as a digital nomad. 
Chiang Mai 
Due to its low cost of living and pleasant climate, it is regarded as Thailand's cultural center. A thriving expat community resides there as well. This lovely city in northern Thailand has everything you could possibly need for a comfortable life and place of employment.
All around Europe, I used hostels, so that I can make some friends, here are some places that I stayed at and really enjoyed. 
Nomad Coworking And Working Spots
You cant be a digital nomad without wifi. So below are some spots where one can work comfortably. Don't forget to check my nomad lunch break section for places you can still visit and/or work from during lunch. #nomadworkspace
Balancing work and exploring can be tough, here are some activities or places you can visit during a lunch hour. You will see the words hotspot, wifi, or break which indicates what you can use to work there, or if you cant and its time for a work break. #nomadlunchbreak
Wifi And Internet In Thailand
Thailand has good internet access, and most urban areas have access to trustworthy WiFi. But internet speed and reliability are often inconsistent in rural areas and on smaller islands. It's a good idea to have a backup local SIM and hotspot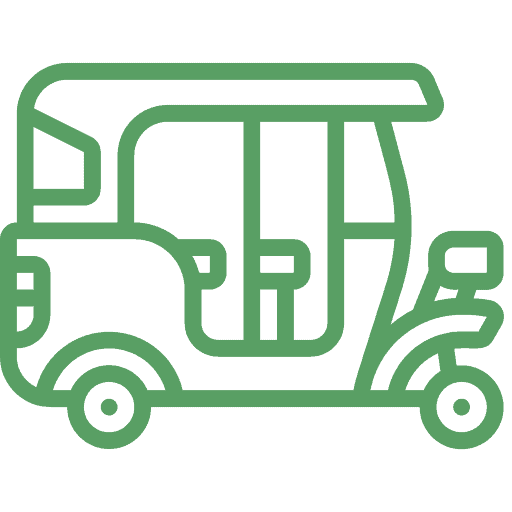 The most popular way to get around. Make sure you agree on a price before getting on.


If you hire a taxi without a meter make sure to negotiate a fare before starting your ride.
Motorcycle taxis are also available in many towns and cities which you can find at markets, bus terminals, and road junctions. The driver will give you a helmet and cost before starting the ride, you can do this via grab (asia's uber).
Go-Jek and Grab are two online taxi services popular in major Indonesian cities. You can easily order a car or bike through the app and pay the calculated fare. No need to bargain or worry about being scammed.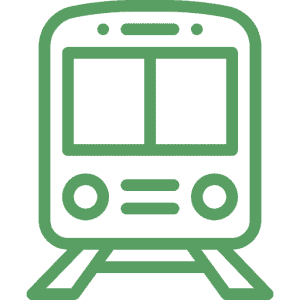 The cheapest mode of transportation but also very slow. Don't choose trains if you are in a hurry. There are three classes of travel. First the most expensive class and only available in night trains, the second air-conditioned class with softer and comfortable seats, and third the cheapest class with hard seats and no air-conditioning. You can book your tickets online at 12go.asia by paying a small surcharge. Check out my post about 12go.asia, it will save you a lot of hassle.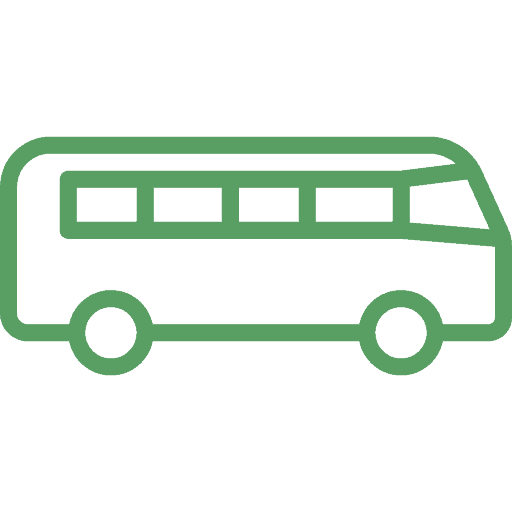 The second best transport option is buses as trains do not go everywhere. Buses are generally comfortable and cheap. But they stop a lot on the way to pick up travelers, even from the roadside. They are not in a rush so don't expect them to be quick.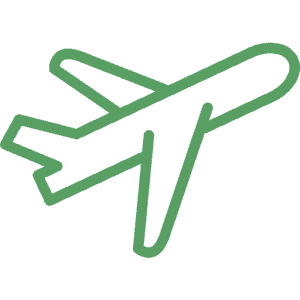 Thai airlines is very cheap and affordable. Grab  a flight for quick travel.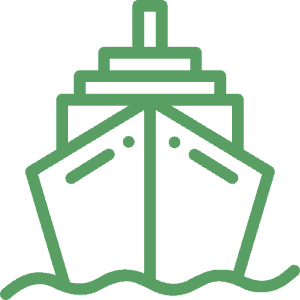 There are many ferries at different price points, compare prices online so that you don't over pay.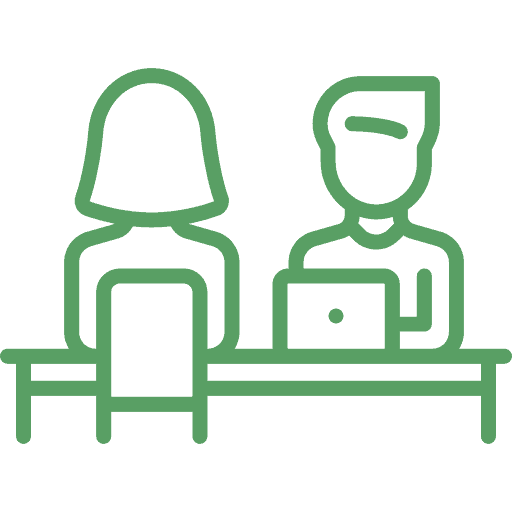 https://12go.asia/en : This link will get you buses, trains, taxis, ferries and flights for most major routes in Asia.
When To Visit Thailand: Weather And Seasons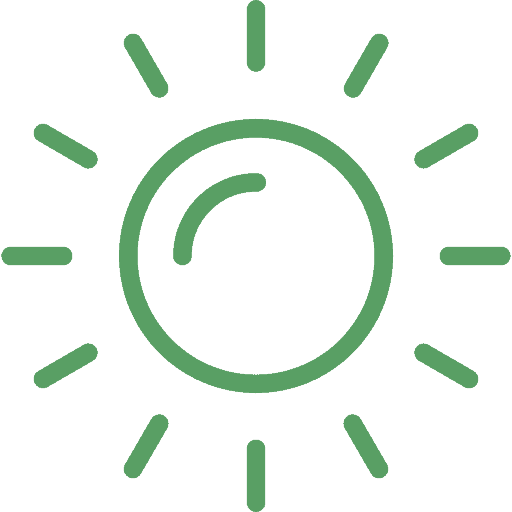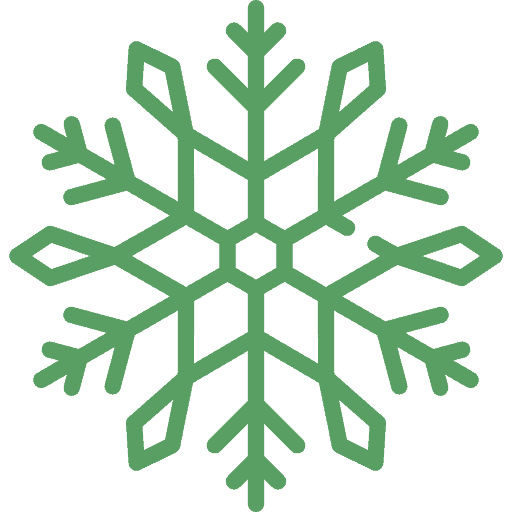 Thailand weather can be divided mainly into three seasons; hot, cool and rainy. The weather varies throughout the region due to a distinct east versus west climate. The hot season runs from February to June in Central Thailand while to April in Northern Thailand. After that, the rainy season starts ending by September/October. October to January/February are cool months. The best time to visit Thailand depends on what activities you are more interested in. for snorkeling and scuba diving bets time is between March and April, but for sightseeing and visiting natural parks, I prefer the cool season. The peak time in Thailand is around January when the weather is dry and pleasant.
Pros And Cons Of Living As A Digital Nomad In Thailand
Pros 
Affordable Cost of Living 
In general, Thailand is cheaper than many other countries, especially when it comes to food, transportation, and lodging. 
Beautiful Scenery and Beaches 
Thailand is a great place to work and unwind at the same time because it has the best beaches and natural scenery.
Thai food is renowned for its strong flavors, seasonal produce, and affordable, delicious food that is easy to find.
Growing Community of Expats and Digital Nomads 
Thailand is home to a growing number of digital nomads and expats, making it easy to meet people with similar interests. 
Cons :
Due to its tropical climate, Thailand can become very hot and muggy, especially in the summer.
Despite the fact that many Thai people are English-speaking, it can be challenging for non-Thais to get around and interact with people on a daily basis.
In Thailand's largest cities, especially Bangkok, where traffic is notoriously heavy and makes it difficult to travel and move around, congestion can be a major issue.
Be cautious and stay away from anyone who offers guaranteed interest or sizable discounts because there is always a chance of scams and crimes that are specifically targeted at tourists.
Common Questions About Thailand
Although availability and cost will vary depending on location and season, it is typically easy to find affordable lodging in Thailand. The three cities of Chiang Mai, Bangkok, and Phuket are favorites of digital nomads.
Obtaining a long-term visa in Thailand is still possible, even though being a digital nomad makes it slightly more difficult. The type of visa you require will depend on your specific situation, including whether you are an employee, an entrepreneur, or a freelancer. It might take a long time and a lot of paperwork to obtain long-term access in Thailand.
How To Stay Safe and Aware of Scams
Generally, Thailand is a safe country and people are also very sweet and helping. But there are also exceptions. Keep a few things in your mind and you will have a wonderful trip without any major problems.
1.

Motor Bike Scam
Always take pictures of your motorcycle and inspect it well, a common scam is an owner claiming you broke something or scratched the bike and requests payment before releasing your passport. Some places give you the option of leaving a passport or a large cash deposit.
2.

Tuk Tuk Drivers
Make sure you agree on a price, or else you will end up over paying
3.

Credit Card Fraud
ATM and Credit card fraud are also very common. Before using an ATM check your surroundings for suspicious people or activity and inspect the ATM properly before using it. To avoid credit card fraud use cash wherever you go. Take extra care to monitor your account and inform your bank immediately in case of any suspicious activity.
4.

Driving
Traffic conditions in Thailand are not very safe especially for inexperienced drivers. Traffic rules are also not enforced very seriously. Try not to drive and hire a car with a driver instead who is familiar and experienced in driving the country roads. Always carry your license and international drives license.
5.

Drugs
The country's law has zero-tolerance policy towards drugs and a law violation may lead to high-profile convictions and arrests. So, avoid anything related to drugs completely.
6.

Petty Crime
Petty crimes like pick pocketing and snatching are very common in Thailand. Leave your valuables at home and carry with you as little as you can. Keep your valuables in under belt wallet and be careful about your belongings especially in crowded places like a train or bus station, etc.
Depending on the length of your stay your list may be a little different but here is a small outline of what items you may want to pack for 1 week.
Did I Miss Something? Let Me Know In The Comments!
Final Thoughts: Is Thailand Good For Digital Nomads?
Thailand remains as a top destination for backpackers and digital nomads. Its diverse nature, bustling cities and plenty of cafes and coworking spaces, make this a perfect country.