Dubai Travel Guide For Backpackers & Digital Nomads
Dubai, the most important city in the United Arab Emirates (UAE), is a booming hub of international trade and innovation. It sits in the southwest corner of the Arabian Gulf, where people from all across the globe come to discover extravagant luxury, high-tech facilities, and endless exciting activities. This ever-evolving destination is known for housing the world's tallest free-standing structure (Burj Khalifa), largest mall (The Dubai Mall), biggest indoor-themed entertainment destination (IMG World of Adventure), largest suspended aquarium (The Dubai Aquarium Tank), biggest picture frame (The Dubai Frame), and so much more.
So, if you are considering visiting this destination full of towering skyscrapers, golden sands, old souks, and all things luxurious, be sure to take a look at our Dubai backpacking travel guide.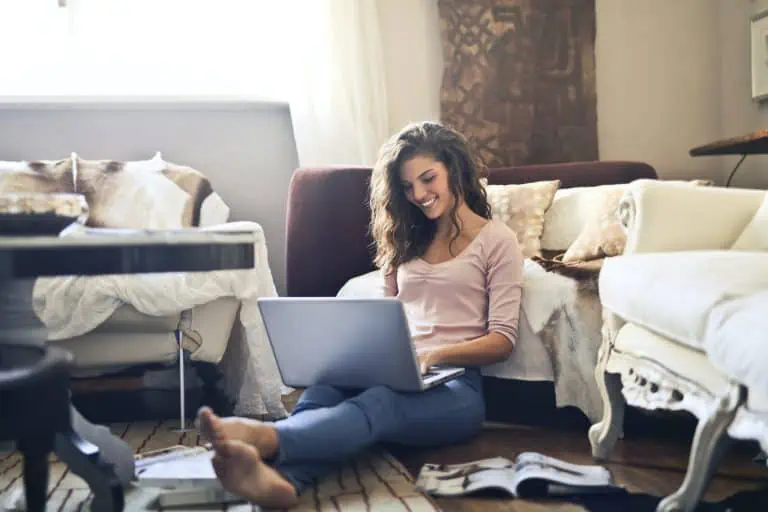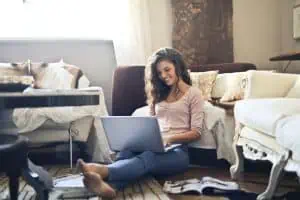 How to application guide for for a Ecuador Digital Nomad Visa. The Visa Application Process: Documentation, Financial Requirements, Work Requirements and More.
Read More
Top 5 Things to See and Do in Dubai
Other Things to See and Do in Dubai
1.

Kite Beach
One of Dubai's most popular destinations, full of eating and shopping options. The major draw here is sports and fun activities, which include kitesurfing, tennis, volleyball, wakeboarding, paddle boarding, and kayaking.
2.

Palm Jumeirah
Known as the world's biggest man-made island, which is visible from space. Dubai's top luxury resorts, restaurants, and other attractions call this piece of land their home.
3.

Phonsavan
It is in central Laos, famous for being heavily bombed in the country. Phonsavan also has a fertile plateau having rolling hills, waterfalls, caves, and a collection of archaeological sites with the mysterious Plain of Jars.
4.

Dubai Gold Souk
This is among the oldest markets in the entire country, where hundreds of shops sell gold products on a daily basis. Tourists are allowed to visit these stores and check out the amazing gold bangles, rings, necklaces, and many other jewelry items.
5.

Dubai Marina
Also called Marsa Dubai, it is a district in Dubai where many luxury skyscrapers and dining and entertainment options can be found. People can enjoy the nightlife, hire a boat or ferry, or even explore the historic town of Deira.
6.

Bur Dubai
It is one of the oldest neighborhoods in the city where the Dubai Museum is located. Here visitors can wander the lanes around the market crowded with locals, ethnic eating spots, and traditional stores.
7.

Dubai Aquarium & Underwater Zoo
Located inside The Dubai Mall, this huge place is known for housing over 33,000 aquatic animals and the largest collection of sand tiger sharks. Visitors can take boat tours, swim with the sharks, or enjoy a mermaid makeover.
7.

Dubai Miracle Garden
World's biggest natural flower garden, Dubai Miracle Garden is a 72,000-sq-m green space featuring over 250 million plants and 50 million flowers. Key attractions here are hearts passage, the floral installation of Emirates Airbus A380, and the Dubai Butterfly Garden.
[wpcs style=1 show_flags=1 txt_type='desc']
How much does it cost to travel around Dubai? This section details the suggested daily budget in Dubai: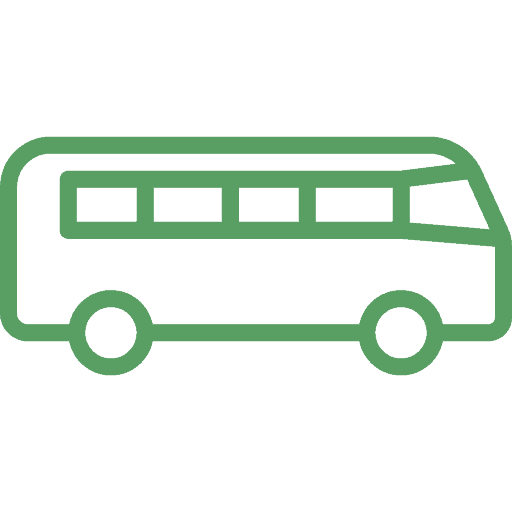 There are so many modes of public transportation. Metros operate from morning till midnight. Nol cards are needed to ride on a metro, which can be purchased for $7. Fare varies depending on the zones. A standard ticket for one or two zones costs less than a couple of dollars. The ferry also runs daily and costs between $15-$20, depending on the ticket class. Using a taxi is another good option, but it adds up quickly. Careem and Uber also operate in Dubai and are more convenient than standard taxis. Cars can also be rented, for about $50 per day.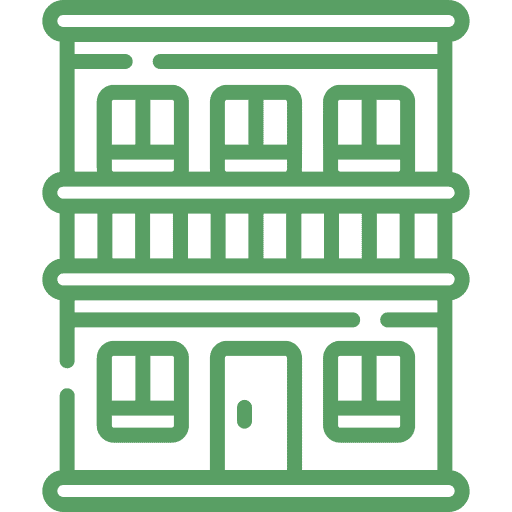 Budget hotels are available in Dubai, offering a room for around $80 during peak season. Otherwise, budget rooms cost $25 and offer basic amenities like an air-conditioner, TV, and coffee/tea maker. A bed in a hostel room usually costs about $20 every night. While free Wi-Fi is available everywhere, some hostels also include free breakfast. Private rooms with an ensuite bathroom are also available for about $50 a night. Travelers can also check out the Airbnb options available in Dubai.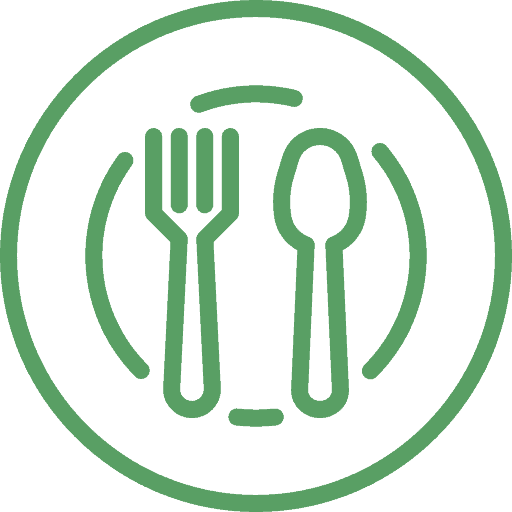 In Dubai, some famous food items include hummus, shawarma, knafeh, shish tawook. Fish and dates are common staples here, served with camel milk. A traditional dish costs about $17, while dinner for two persons, including drinks, costs up to $80. Fast food like McDonald's can also be enjoyed for almost $8. While coffee costs about $5 and beer ranges up to $12, bottled water can be bought for even less than a dollar. If you plan to cook your own food, expect to pay around $100 every week for groceries.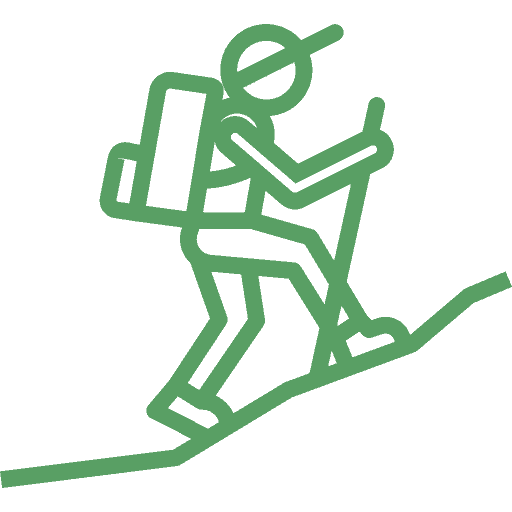 Dubai is a highly-visited city where there is no shortage of activities. People can enjoy ziplining over the Dubai Fountain for as much as $350. Skydiving is another popular activity in the city. While there are places that charge a good entrance fee, Dubai has many spots where tourists can spend quality time without paying any money.
How much does it cost to travel around Laos? This section details the suggested daily budget in Guatemala 2023:
| Travel Style | Accommodation (per night) | Food (3 Meals) | Transportation | Activities (Per activity) | Daily Cost |
| --- | --- | --- | --- | --- | --- |
| | | | | | |
| | | | | | |
| | | | | | |
It may surprise some people to learn that exploring the amazing city of Dubai on a budget is possible too. If your priority is to save some money, read our thrifty tips to help you plan a budget holiday in Dubai:
1.

Plan an off-season visit
Changing the time of your visit to Dubai can make a great difference if you are on a tight budget. While the city buzzes with activity and the weather remains at its best between October and March, summer months can also have great deals on hotels, reduced airfares, and crazy discounts at major shopping malls and tourist attractions. At this time, you can visit many of Dubai's big attractions, which are indoors and air-conditioned. In addition, the year's 2nd biggest shopping festival, called Dubai Summer Surprises, takes place in July-August, offering up to 90% off.
2.

Use public transport
Save some money by getting on the Dubai Metro, which runs as far north as the airport, as well as on the way south to Marina. Many major malls like the Mall of the Emirates, The Dubai Mall, and City Center Deira are along the metro network. For only a couple of dollars, you can go anywhere around the center of the city. Metro cards are available for tourists as well and can be bought and topped up at all metro and bus stations across Dubai.
3.

Become Happy Hour savvy
If you want to enjoy meals at high-end eating places in Dubai, then happy hour is your new best friend. The city is awash with spots offering amazing deals every day of the week, from The Agency's bottle of wines costing $30 to McGettigan's drink specials for specific house drinks. In Dubai, you can also avail amazing discounts on food and multiple meal deals, which last for many hours a day.
5.

Scout spots with free entry and activities
Many may not know that Dubai is home to spots that offer free entry, including most nightclubs. People, especially women, can make the most of ladies' night when the clubs offer some free drinks to their female customers. Public beaches in Dubai also offer a range of activities that can be enjoyed for free or for a song. Another popular place in the city is The Dubai Fountain sound and light show, which is free to admire with the backdrop of the world's tallest tower, Burj Khalifa.
Are you looking for places to stay in Laos? We have got you covered with this section on the best places to stay while in this amazing country.
Nomad Coworking And Working Spots
You cant be a digital nomad without wifi. So below are some spots where one can work comfortably. Dont forget to check my nomad lunch break section for places you can still visit and/or work from during lunch. #nomadworkspace
Balancing work and exploring can be tough, here are some activities or places you can visit during a lunch hour. You will see the words hotspot, wifi, or break which indicates what you can use to work there, or if you cant and its time for a work break. #nomadlunchbreak
With every passing day, Dubai is becoming a globally accessible center, welcoming foreign guests and businesses. With many transportation options, getting around Dubai is easy. This section will cover some of the best modes of transport available in the city: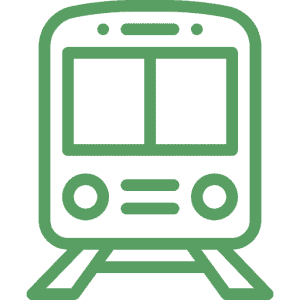 Dubai's metro system is one of the most popular and cheap ways of getting around the city. It consists of two lines (red and green) and services over 50 stations, including the airport. Right from sunrise till midnight, trains leave at least every 10 minutes. Fare can be purchased and stored on Nol Cards, which are valid for buses and water buses as well. A metro trip from the airport to Downtown Dubai usually costs $5.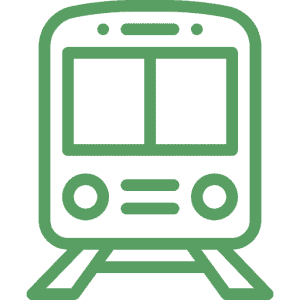 It is another form of public transportation in Dubai which connects the highly populated residential and commercial areas of Palm Jumeirah, Dubai Marina, and Dubai Media City. Tram runs almost every eight minutes and has 11 stations in total. The fare starts from $1.1 for one zone, making it the cheapest mode in the city.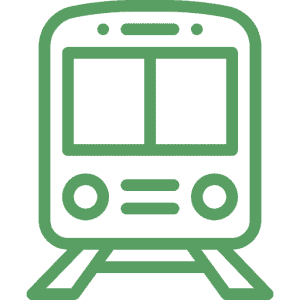 As the name suggests, this monorail connects Dubai's mainland with Palm Jumeirah Island. Departing every 15 minutes from morning till night, a one-way ride costs over $5 and about $8 for a return.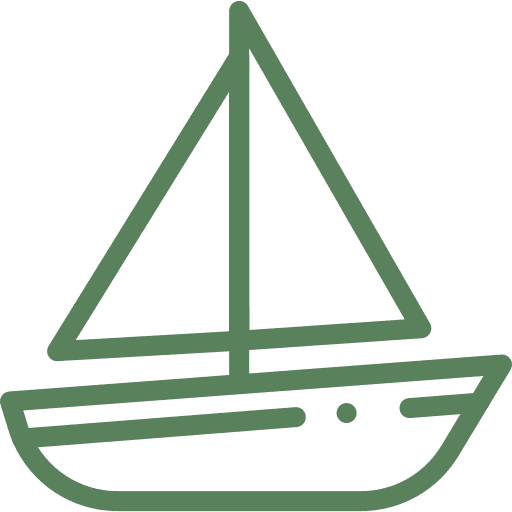 This mode of transport traverses the city's waterways and is quick yet a bit costly. This boat runs from morning to night on a daily basis. Fares depend on the pick-up and destination spots. A ride from Dubai Marina to the Deira Old Souks usually costs around $85. Private water taxis can also be chartered for $60-$110.


There is an abundance of taxis in Dubai. Female drivers drive pink-roof taxis just for females and young children. All taxis are metered, with rates starting from over $3 and increasing to less than a dollar per mile. Also, taxis service Dubai International Airport for around $5. Uber and Careem operate in Dubai too. A taxi ride to Downtown Dubai from the airport will cost about $20.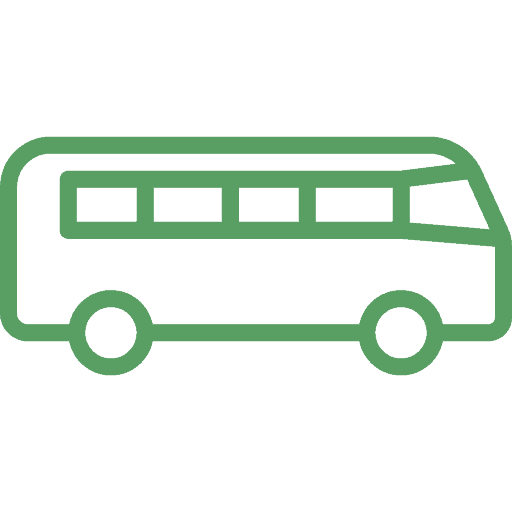 Two types of buses operate in Dubai, i.e., public transport and the Big Bus Hop On and Hop Off Tour. Buses in Dubai run throughout the day and pass through the main neighborhoods, landmarks, and tourist attractions. Buses are comfortable, inexpensive, and air-conditioned, but they are slow. Fare starts from cents to a couple of dollars, depending on the zones. Also, Nol cards must be used.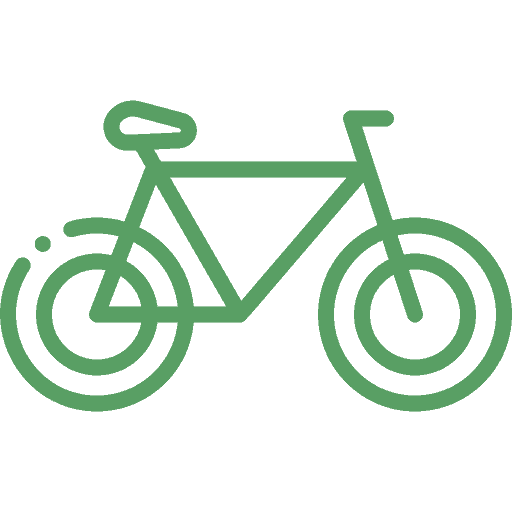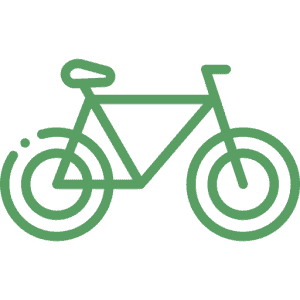 Tourists can explore Dubai by renting a bicycle. There are many stations on curbsides around the city that offer pay-as-you-go bicycles. People can also rent them on Jumeirah Beach.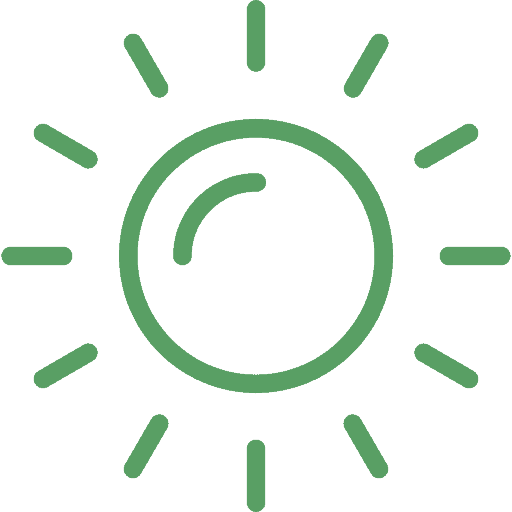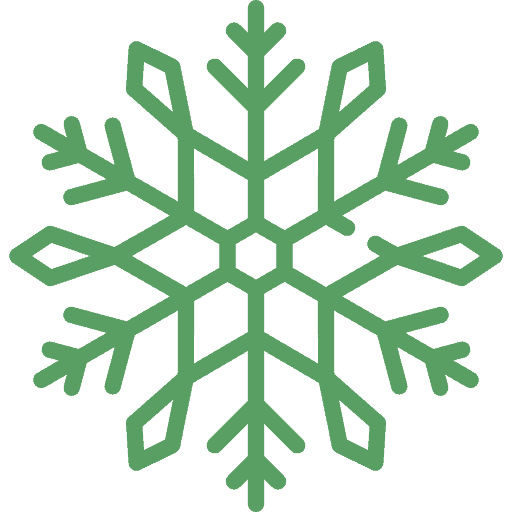 Dubai is a destination with hot and hotter seasons – there is no in-between. For those who want to do sightseeing, the months from November to March are the best time to visit Dubai. These months have quite pleasant temperatures, averaging around 25°C. The much-loved Dubai Shopping Festival (DSF) is the highlight of this season, where everyone can grab amazing shopping deals.
The summer months (May-August) tend to be insanely hot in Dubai, albeit there are still plenty of indoor activities to do. It is another excellent time to be in the city, but if you plan to spend your days sitting in air-conditioned hotels or malls, or by the pool. April and September have warm weather and sunny days, letting visitors spend time on beaches and enjoy the sunshine. Another exciting time to visit Dubai is New Year's Eve; however, prices are extremely high during this time of year.
Common Questions About Dubai
How To Stay Safe and Aware of Scams
Known as the most visited city in the world, Dubai may still give travelers some safety concerns. And there is nothing wrong with being careful when traveling to this destination, even for reasons you don't think. So, here are some major safety tips that can help you enjoy your time in Dubai without fear.
1.

Know the laws and follow them
First and foremost, learn about the laws followed in Dubai and adhere to them. Some of these rules are to avoid drinking publicly, dress modestly, avoid pork products, keep away from public displays of affection, and say no to rude language and aggressive gestures.
2.

Keep your possessions close
Dubai witnesses cases of pickpocketing or other petty thefts from time to time. So, don't leave your bags and belongings unattended, carry a bag with cut-resistant straps, and leave unneeded valuables at your hotel.
3.

Watch yourself around ATMs
Like everywhere else, ATM skimming and PIN stealing happen in Dubai as well. While there is no need to carry lots of cash with you all the time, there are occasions when you might need to use an ATM. In such a scenario, stick to the hotel ATM, try to cover the keypad before punching in numbers, and look around while getting money out.
4.

Buy travel insurance
Remember that travel insurance should be an essential part of any trip. If you cancel or alter your trip for a covered reason, it may help reimburse you for prepaid expenses. What's more, travel insurance may be helpful in cases of medical emergencies or any loss of luggage or important items.
Dubai is a remarkable destination to visit, and with this packing list below, you'll come out in style without overlooking any boundaries.
Did I Miss Something? Let Me Know In The Comments!