Turkey Travel Guide For Backpackers & Digital Nomads
Whether it's the pristine beaches and bays or ancient ruins or grand mosques you are after, Turkey is an exceptional destination to visit. Welcoming locals and heavenly cuisine await you, and the rich cultural heritage makes the trip extraordinary. Turkey has plenty to satisfy all kinds of travelers: mountains, seas, waterfalls, forests, historical attractions, bustling markets, top-class eateries, exciting activities, and so much more.
In this backpacking travel guide for Turkey, you'll find everything you need to plan a perfect trip and save money whenever possible.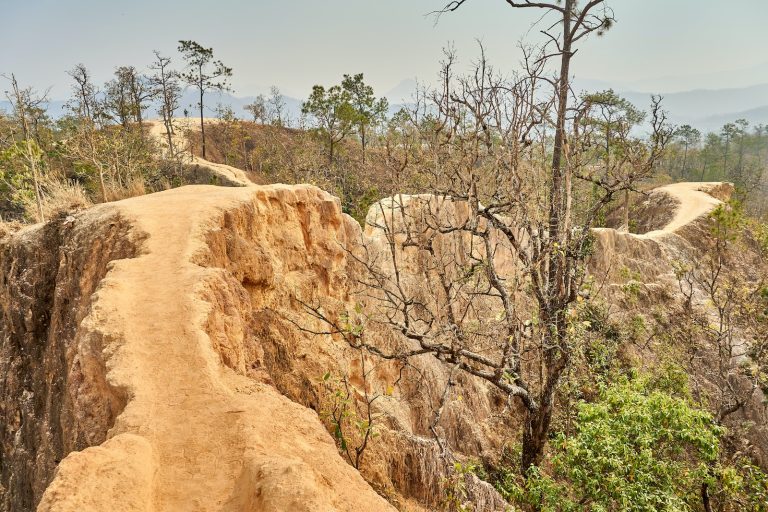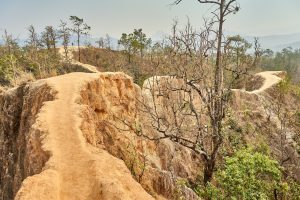 Discover Pai, Thailand: Perfect for backpackers and nature lovers, Pai offers stunning waterfalls, hot springs, night market and beautiful mountain views.
Read More
Types of Visas in Turkey:
Tourist Visa / e-Visa: For tourism purposes, and has a duration of stay of 30 to 90 days.

Business Visa: For business-related visits, with a duration of stay from 30 days up to 1 year depending on the discretion of the approving body.

Student Visa: A student visa can vary depending on the length of the educational program.

Work Visa: Requires a work permit and other documents, length of stay varies but up to 1 year which can also be extended further.

Transit Visa: For foreigners who are passing through Turkey en route to another country.
These are the general types of Visas in Turkey, but other types may apply to your situation. Here is the link to Turkey's Ministry of Foreign Affairs for complete details: MoFA Link:

Steps in Applying for the Turkish Tourist Visa / e-Visa:
Fill out the visa application form online.

Form Link

Submit the application form along with the required documents: a passport, a recent passport-sized photo, and proof of payment for the visa fee.

Wait for the visa application to be processed.

You will receive the visa if approved, which can be obtained by email or in person.
Top 5 Things to See and Do in Turkey
Other Things to See and Do in Turkey
1.

Bursa
The original capital of the Ottoman Empire, Bursa features a 20-domed Grand Mosque, Yesil Mosque and Tomb, and the mausoleums of the first Ottoman Sultans inside the Muradiye Complex. It becomes a major attraction for skiers during the winter months because of the ski resort of Mt. Uludağ that overlooks it.
2.

Sanliurfa
Located in the southeast of Turkey, Sanliurfa is said to be the birthplace of Prophet Abraham, thus called the Prophet's City. A range of beautiful old buildings is scattered throughout the city, and the Gölbasi park plays the main role in the local lore.
3.

Fethiye
Fethiye is the major yachting destination located along the Mediterranean coast. It is a stunning city known for its pristine turquoise blue waters and forest-covered hills that border it.
4.

Gaziantep
Turkey's baklava center is a must-visit destination for foodie travelers. While here, don't forget to visit the Gaziantep Zeugma Mosaic Museum, wander the old town area, and check out the traditional craftwork stores.
5.

Cappadocia
It is an area that wows the entire world with incredible rock formations. Hot air balloons add to its charm when they fill the skies to give a fascinating view of the landscape.
6.

Bodrum
It is a fabulous port city where Greek influence can be easily observed. While it is a historic destination with a magnificent castle, impressive amphitheater, and ancient ruins, the range of trendy bars and nightclubs makes this place ideal for everyone.
7.

Edirne
Fantastic old edifices, mosques, and palaces are scattered all across Edirne. This city is known for the Selimiye Mosque, Old Quarter, Grand Bazaar, and the oil wrestling competition.
How much does it cost to travel around Turkey? This section details the suggested daily budget in Turkey 2022: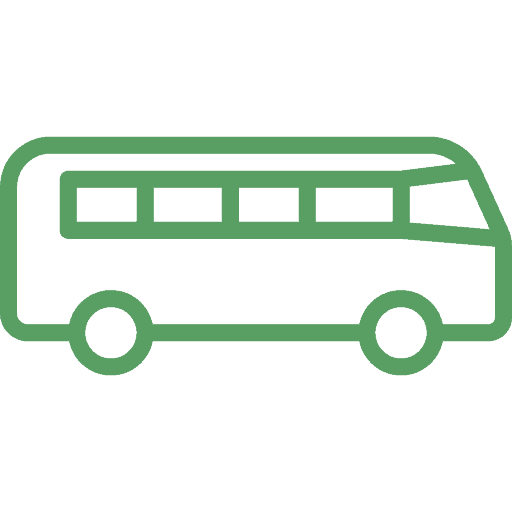 On average, transportation between the cities and towns can cost $50. People who are traveling in groups can consider renting a car. Travelers can take flights and high-speed trains between destinations, which can cost as low as $10. Buses are also quite common to move around the country and can cost almost 40% less if transportation cards are used. The cost of a taxi ride in Turkey is nearly $8 per day.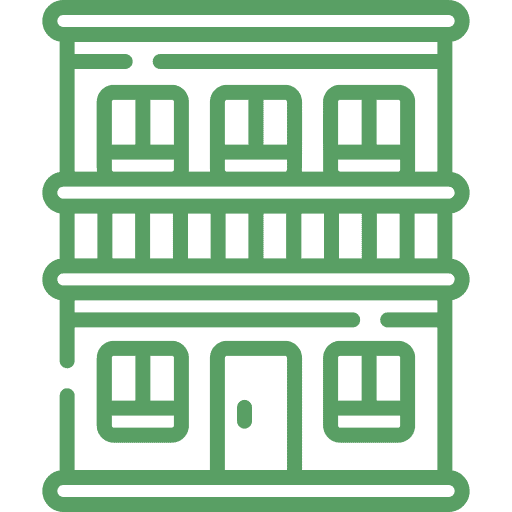 Many major Turkish cities and beaches have several high-end, mid-range, and low-budget options. An average room cost is nearly $40-$45, which can be expensive for a budget backpacker. People with a tight budget can find one or two-star hotels that cost up to $10 per person.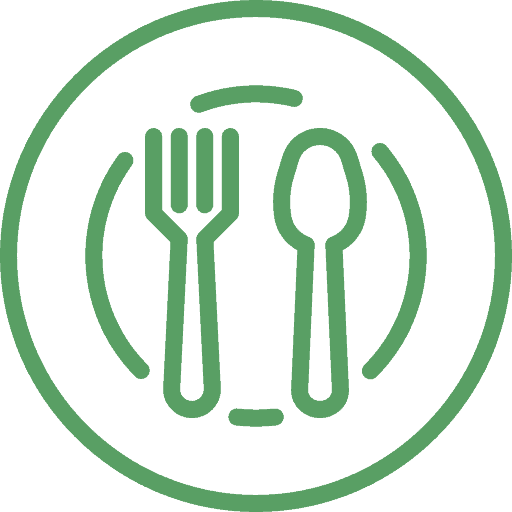 Travelers can fill their bellies with delicious Turkish food available at stands and carts for up to $2.5. The classic Turkish kebabs on the street or in restaurants are usually served for less than a couple of dollars. Turkish bagels can also be an excellent option for snacks, which costs a few cents. Those who stay in Airbnb or hostels can shop at local markets and cook in the kitchen facilities.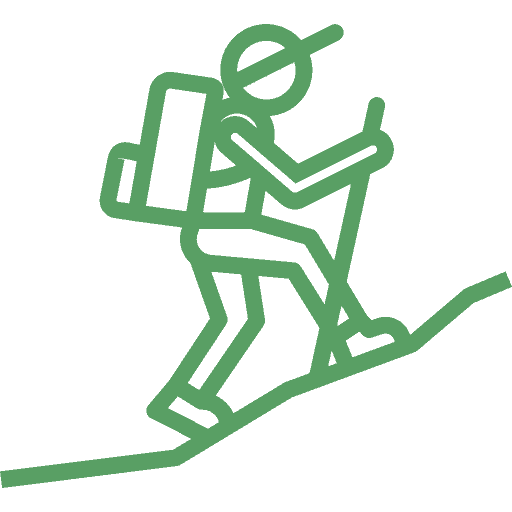 Activities in Turkey usually cost an average of $20 per person per day. This amount includes the money paid for day trips, entrance tickets to attractions, and other sightseeing expenses.
The cost of a one-bedroom apartment with utilities in Istanbul is around $225 per month. Groceries, including fresh produce, meat, and dairy products, are around $150 per person. On transportation, including using public transportation and ride-sharing services, it will just cost around $25 for a regular back and forth. Lastly, a budget of $70 per month is sufficient for miscellaneous expenses like household items and a few nights out.
Overall, the minimal cost of living for one person for a month can be as low as $500. With that said, always tweak your expected budget based on your usual expenditures.
Wondering how much a trip to Turkey costs? The average cost for Turkey trip is broken down by category here. You can use the following information to get a basic idea of how much you'll need to spend daily:
| Travel Style | Accommodation (per night) | Food (3 Meals) | Transportation | Activities (Per activity) | Daily Cost |
| --- | --- | --- | --- | --- | --- |
| | | | | | |
| | | | | | |
| | | | | | |
Best Cities In Turkey For Digital Nomads
Istanbul. 
Istanbul is a lively and transcontinental city (a blend of both Asia and Europe). Why? Because the city is actually sitting on both continents. Istanbul is arguably the most well-known city in all of Turkey and also the gateway to learning what the country is all about.


2. Antalya. 
Antalya is the tourism capital of Turkey. With amazing oceans, beaches, and mountains, this "mix of the present and old" city is highly recommended to those who wish to get away from city life. If chosen, I recommend staying in the old town, named Kaleici, which has narrow streets,  historic architecture, and an overall vibe that reflects pre-modern Turkey.


3. Izmir 
Izmir is known as the most Western-oriented Turkish city. With lots of handicraft stores, local coffee shops, and the beautiful Aegean Sea, strolling about will be such a fun time.


4. Ankara. 
The capital of Turkey. Ankara is perfect for those who can embrace city life. The city has a variety of restaurants, cafes, and shops, and also has the most co-working spaces in the country.


5. Bursa. 
Tired of salt water? Bursa is a historic city that is famous for its hot springs and traditional Turkish baths. I recommend visiting Cumalıkızık, a 700-year-old Ottoman village in Bursa.
Wondering how to save money during your stay in Turkey? Here are some best money-saving tips you can follow to make most of your trip affordably:
1.

Book online in advance
Always make bookings in advance to save money. Starting from flight to accommodations and tours, advance booking can save you a lot of money.
2.

Visit during the off-season
Plan your trip to Turkey during the off-season and save up to 80% on the accommodation since the prices are higher during the peak season.
3.

Explore the city on foot
Add a free walking tour to your itinerary and save money. Free walking tours are organized all across Turkey and are mostly based on
pay as you wish
scheme, allowing you to pay if you want to. Exploring the sites on foot is a great option for shorter trips or when the famous places are closely located like Galata, Taksim, and Sultanahmet in Istanbul.
4.

Use public transport
City-specific cards are available at kiosks for public transportation almost in all Turkish cities. You can always recharge them at metro stations and use them instead of taking a taxi.
5.

Eat where the locals eat
Eat where the locals eat to save money and enjoy more authentic food. Look out for chain restaurants, traditional cafes, and artisan eateries. If you are in Istanbul, try their street food – equally delicious and inexpensive.
6.

Get your haggle on
While shopping at the markets, bargain to get some crazy discounts on fantastic items and souvenirs. If possible, take a local with you to the markets to get the things at the lowest prices.
7.

Use free Wi-Fi and pay-as-you-go SIMs
Low-budget travelers can save money by using free Wi-Fi at the accommodation, restaurants, and attractions. You can also purchase a prepaid SIM card with Wi-Fi combined if you want to make and receive calls during your stay (of course, you'd want).
8.

Visit sites on their free entrance days
Many sites like museums and art galleries allow free entrances. Try to visit these sites on their free entrance days and admire the artifacts without paying money.
9.

Consider cheap nights out
For the money-saving night out, consider buying a crawl tour or private night tour, which gives free entry to some of the great pubs and bars. Such tours also include exclusive offers for specific eateries and clubs.
Since Turkey is a vast country, there is a wide range of options on offer. Whether you are traveling alone or heading to Turkey with your friends, Turkey has accommodation of all kinds. Here are the top recommendations for places to stay in Turkey:
Here are some groups you should check out before heading to Turkey. Forums on Facebook groups provide first-hand experiences and opinions on certain topics which will help you out. Then the groups on Meetup.com are usually for personal events and even hobby-specific gatherings.

Facebook Groups:
Meetup.com:
Nomad Coworking And Working Spots
You cant be a digital nomad without wifi. So below are some spots where one can work comfortably. Dont forget to check my nomad lunch break section for places you can still visit and/or work from during lunch. Be sure to check this coworking space Izmir.
 #nomadworkspace
Balancing work and exploring can be tough, here are some activities or places you can visit during a lunch hour. You will see the words hotspot, wifi, or break which indicates what you can use to work there, or if you cant and its time for a work break. #nomadlunchbreak
Wifi And Internet In Turkey
Fixed internet connections in hotels and co-working spaces are generally reliable and have speeds that are more than enough for average browsing, streaming, or work use. 
There are also public free WiFi options available. Cafes, restaurants, and shopping centers offer free wifi for their customers. Some municipalities also provide free WiFi in public parks and other outdoor areas. Though the quality and reliability of this free wifi may not be up to par.
Turkey offers a comprehensive range of transportation modes, most of which are affordable even to travelers on a tight budget. Make sure you know which mode suits you the best so that you have the information before getting on board.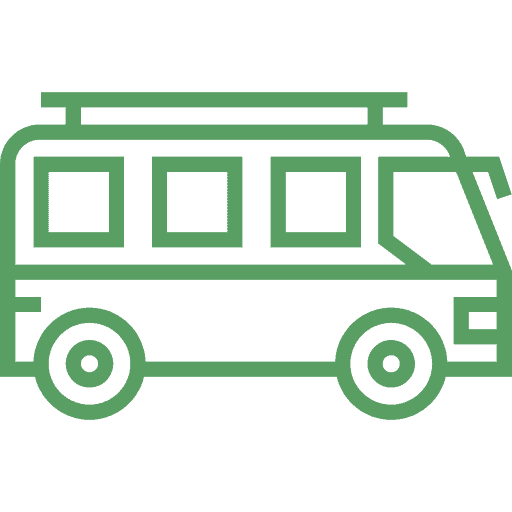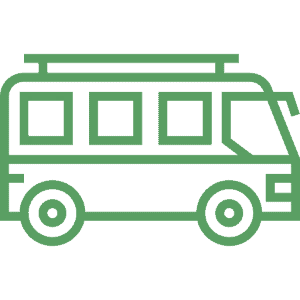 Train travel through Turkey has become highly famous since many improvements have been made. Those on a tight budget can consider a train journey that costs nearly half the price of bus tickets. Seniors get a 20% discount, whereas children under eight can travel free.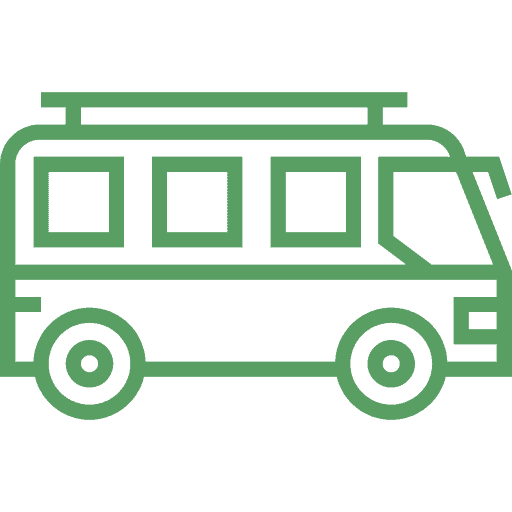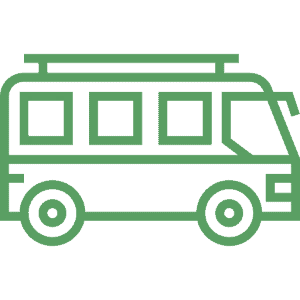 For shorter road trips, Dolmus (small minibusses) is ideal. These are suitable for traveling between small towns and suburbs and are pretty cheaper than a taxi. You can travel several kilometers by just paying a few cents.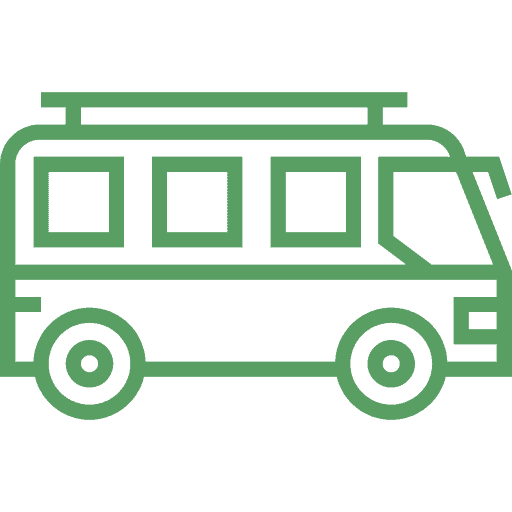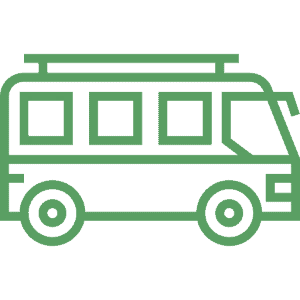 You can consider renting a car for localized travel. Both self-drive or chauffeur-driven cars are available in the major cities. The local car rental firms can cost $35 a day during peak season.


Plenty of taxis operate almost everywhere in the country. They charge a flat rate as per the onboard meter.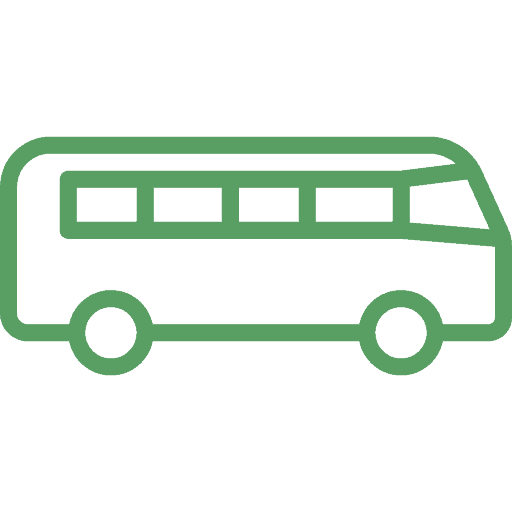 All cities and towns have many city buses which are cheap to use. You can buy smart tickets from kiosks for a small deposit, which can be used for buses, ferries, trams, and the metro.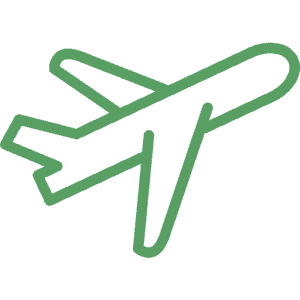 Virtually all of Turkey's cities and towns are well-connected by air. Turkish Airways offers the most extensive domestic flight network, offering flights for as low as $30, off-season, with advance purchase. Those looking for a short-haul route can consider Atlasjet and Pegasus alternatives.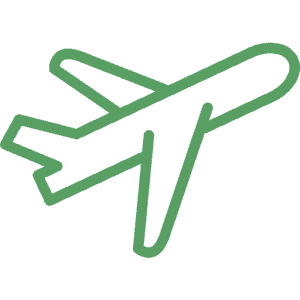 Traveling via ferry is another good option to get around Turkey, especially along the Mediterranean and Marmara coastlines. Daily passenger and car ferries operate between the country's Mediterranean coast. This type of travel is usually affordable on the major routes serviced in Istanbul, while day trips to the Greek Island cost up to $45.
When To Visit Turkey: Weather And Seasons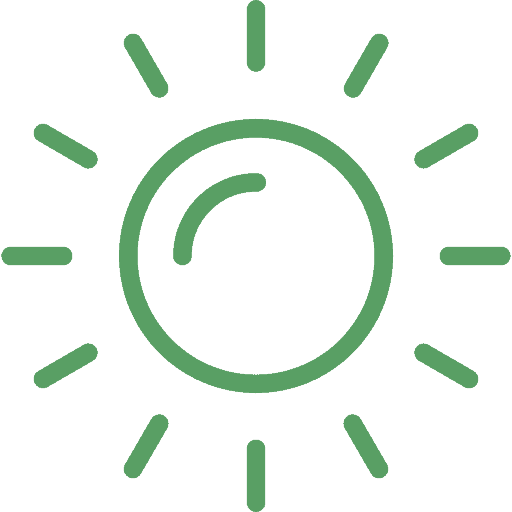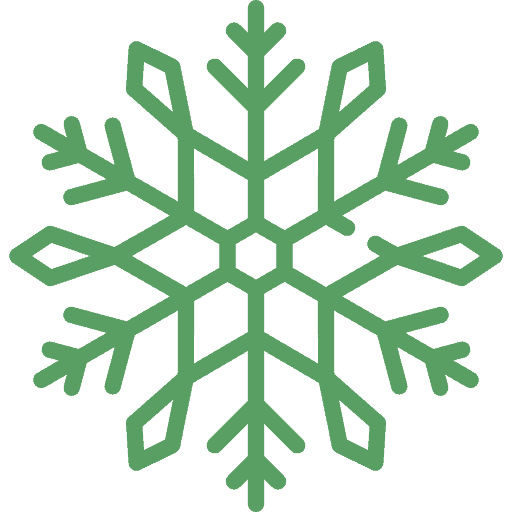 The best time to head to Turkey depends on your interests. Spring (March to May) and Autumn (mid-September to mid-November) are the best times because the weather is moderate throughout the country, the crowds at most attractions are manageable, and hotel prices are average. The summer months (June-early September) are swelteringly hot, with temperatures soaring up to 95
°
F on the south coast. But it is an ideal time if you want to lounge by the sea or a pool. However, summers may not be the right time to visit for people who prefer lesser crowds or affordable rates.
Pros And Cons Of Living As A Digital Nomad In Turkey
Pros:
Affordable cost of living

Great weather all year round

Warm and hospitable people

Easy to obtain a long-term residency

High-speed internet connectivity

Great transportation network




Cons:
Lack of English proficiency among locals

High unemployment rates and low salaries

Traffic congestion and pollution in major cities

Conservative cultural values in some regions

Limited job opportunities for non-Turkish speakers
Common Questions About Turkey
How To Stay Safe and Aware of Scams
Turkey is a safe country, but like many other big travel destinations, it can also be home to scams for unaware or naïve tourists with money. Find out what you should do to stay safe during your stay in Turkey:
1.

"Let's have a drink" scam
In major Turkish cities, let's have a drink scam is quite common. Usually, male tourists are targeted and are taken to scammer's bars in the side streets where they are charged hundreds to thousands of dollars. So, avoid getting into a conversation with strangers and decline their drink invitation immediately to keep yourself safe.
2.

Shoe shiners
Shoe shiners can be found in abundance at many tourist attractions in Istanbul. They use different sneaky tactics like dropping a brush in front of an individual and then offering a shoeshine, later charging much more than the price of a shoeshine. So, avoid picking up the brush if they drop in front of you and keep on walking. If you want this service, ask the price beforehand, which shouldn't be more than a dollar.
3.

Taxi Scams
All Turkish cities, especially Istanbul, are home to numerous taxis. Extending the ride is the most common trick pulled on tourists. So, you should follow along using the maps to get an idea of the time and direction you should be going.
4.

Travel Insurance
Always travel with insurance. Purchasing good travel insurance is essential as it protects you against cancellations, theft, injury, and illness.
If you are planning a trip to Turkey, here is the quick and ultimate packing list to assist you with what has to be packed for the great adventure.
Did I Miss Something? Let Me Know In The Comments!
Final Thoughts: Is Turkey Good For Digital Nomads?