Indonesia Travel Guide For Backpackers & Digital Nomads
This Southeast Asian country is undoubtedly the world's largest island country with almost 18,000 islands. This archipelago is like a continent on its own and so diverse in a culture that hopping from one island to another you will feel like you are visiting different regions of the world. You will find colorful and rich history, vibrant ethnicity, exotic waters, quasi-active volcanoes, pristine beaches, and many outdoor experiences, all this makes a travelers paradise. Each island is full of beautiful places and it is difficult to narrow down a few places to visit in the region. But if I were to suggest where to start, it would be in Bali.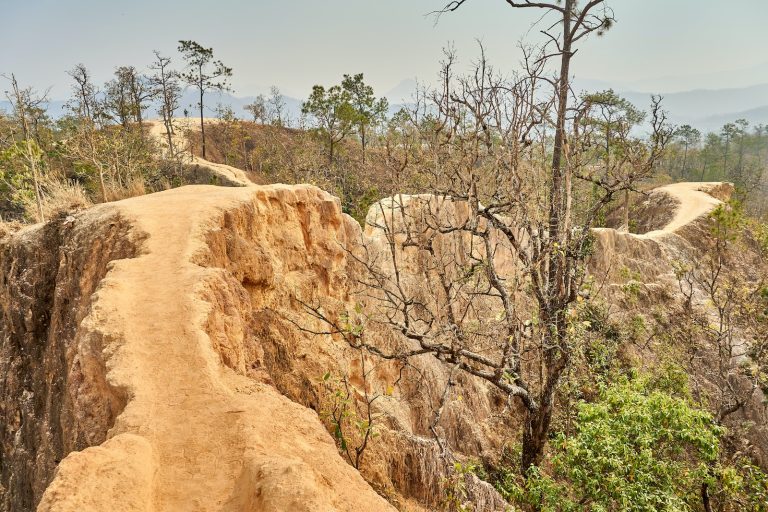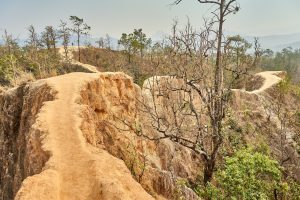 Discover Pai, Thailand: Perfect for backpackers and nature lovers, Pai offers stunning waterfalls, hot springs, night market and beautiful mountain views.
Read More
Indonesia Visa Requirements
Does Indonesia Offer A Digital Nomad Visa?
Yes, there is a digital nomad visa available for Indonesian citizens who wish to work remotely while staying there for an extended period of time. The Indonesian government announced in 2021 that digital nomads with foreign-sourced income would be granted 5-year visas without paying taxes.
Read More Here :
https://www.kemlu.go.id/colombo/en/pages/_e-visa_indonesia/148/etc-menu
Top 5 Things to See and Do in Indonesia
Other Things to See and Do in Indonesia
1.

Raja Ampat Island
Raja Ampat is an archipelago, meaning four islands and is given the name because of four major islands it comprises of, apart from the 1500 minor ones. Due to marshy lagoons, and densely forested islands, the region is famous for having the most diverse marine life on Earth.
2.

Tanjung Puting National Park
Home to the largest population of adorable orangutan, the huge tropical jungle also contains many other wildlife species like clouded leopards, crocodiles, gibbons, sun bears, macaques, and pythons. The mystical morning fog, fresh air, chirping birds and gushing rivers make this place a popular natural destination.
3.

Mount Bromo
One of the most visited places of Indonesia, Mount Bromo is an active volcano that blew off its peak in an eruption. Take a hike up the volcano early in the morning and be rewarded by a beautiful sunset. Surrounded in green mountainsides and waterfalls, many tourists take the day trip from Ubud to see this wonder.
4.

Ubud
In addition to being one of the most beautiful neighborhoods of the archipelago, Ubud is considered to be the art and cultural hub of Bali province. Numerous Hindu temples and shrines, terraced rice paddles and rainforests are the most famous landscapes.
5.

Lake Toba
Located in a caldera, the natural wonder of Lake Toba has a volcanic origin. Explore the traditional dance and captivating tradition and culture, the Batak culture in TB Silalahi Museum or relax over the beaches surrounded by mountains.
6.

Tana Toraja
Mainly famous for the tropical coral reefs, this small island is home to many species of whales, sharks, green turtles, rays, and hawksbill. The sweeping view of this scenic mountain with its beautiful valleys and snow-covered mountain peaks are a major attraction here.
7.

Lombok
This amazing beach side town is a perfect place to relax with your friends and family. This royal resort was once a minor fishing village which still manages to keep its small-town vibe. The downtown of Hua Hin is full of luxurious accommodations, high-rise condos, stylish bars, art galleries, and worth visiting night markets.
7.

Bukittinggi
With its splendid hilltop landscape and refreshing fresh air, the town of Bukittinggi is the tourism hub of West Sumatra. Not only full of insta worthy views but the cultural and historical sights of the town attract a huge number of tourists every year.
9.

Wae Rebo Village
Located in Flores, this village has recently gained immense popularity mainly because of its unique cone-shaped houses. The adorable beauty of its tropical landscapes, thriving orchids, wildlife, and magnificent mountains are widely appreciated by the tourists.
10.

Mount Krakatau
Located at the island of Anak Krakatau, this huge active volcano is famous around the world for having the largest eruption of the world in 1883. It still keeps on erupting huge amount of smoke and lava on the island and is one of the most exceptional wonders of nature in Indonesia.
Typical traveling cost in Indonesia may vary depending how you travel. Like if you choose a private car hire instead of local bus services, the cost may be high, eating local food instead of international food chains will be the best way to save.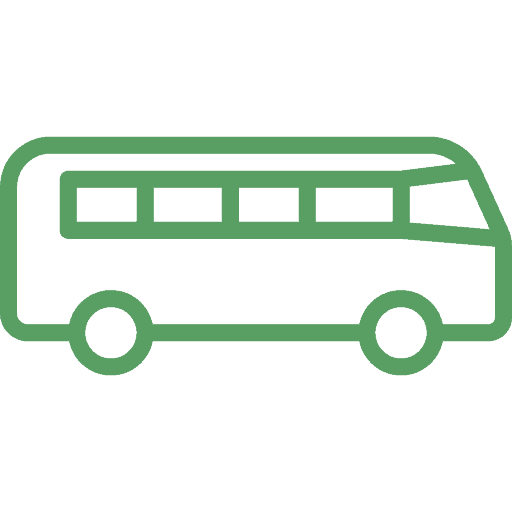 Flying can be the easiest and most economical way to hop from island to island. 70 major airports in the country make it convenient for air travel around the nation. You can get an economical domestic flights between $40-$70, depending on the destination.For travel by land, cheaper options are buses or trains. Buses have a separate route system that save you from getting stuck in road traffic and may take you around or between two cities for as little as $10. Trains are even cheaper than the buses with an economy class ticket costing about $5-$8 . Renting a car can be convenient but more expensive, costing you almost $100 per day.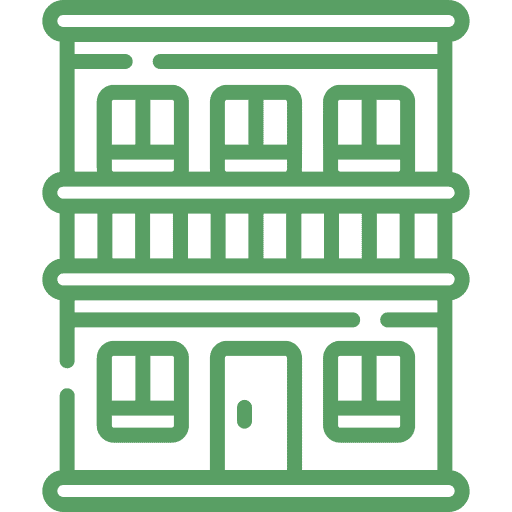 Accommodation costs in Indonesia are not very high and you can get a comfortable dorm rooms for $5-$14 a night, depending on the location. Like in Sumatra you can get a room in as cheap as $5 per night but for major tourist areas of Bali like Ubud, Legian and Kuta, lodging can be as expensive as $100  if you opt for luxurious hotels. Guesthouses and hostels are the  cheapest options that will let you spend more on experiences than on just a place to sleep.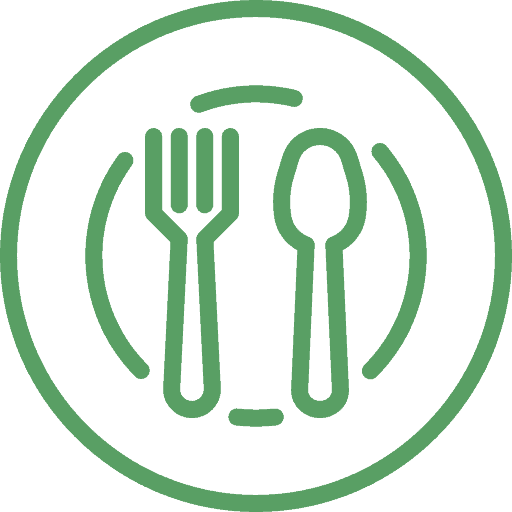 Enjoy the local food while traveling in the region. You may get a single meal or noodles for about $1.5. If you go for grilled fish, you may get a meal for $3. A  meal in Indonesia will be in the range of $3-$7 for a local restaurant while western-styled food chains will cost $7-$11 per meal.
Cost Of Living In Indonesia
Depending on the city and region, the cost of living in Indonesia varies, but it is generally reasonable when compared to many other nations. Prices for lodging, travel, and food can be reasonable, but they might be more expensive for luxury and imported goods. In Bali, a single person can anticipate monthly expenses of between $1,000 and $2,000.
Your budget depends on many things, like which places you intend to visit, what kind of accommodation you use, what type of food you go for. The average accommodation cost for a trip to Indonesia is about $8.42 per night for a single person in an dorm room or hostel. Daily meals may cost you about $5. Using local transport, buses and taxis can get you around for about $1.48 per day on average. If you intend to hire a car then you will have to increase your budget a bit. I always rent a scooter for days that I know I will be driving around and for the freedom, usually $10 a day.
| Travel Style | Accommodation (per night) | Food (3 Meals) | Transportation | Activities (Per activity) | Daily Cost |
| --- | --- | --- | --- | --- | --- |
| | | | | | |
| | | | | | |
| | | | | | |
As always here are some tips to save you some money.
1.

Book In Advance
Many airlines offer promotions and discounts for specific times. Check with available and seasonal offers before planning your trip.
2.

Bargaining
The key to save money in Indonesia. There will always be another vendor with that souvenir for a better price, if you think its too much then it is, walk away. You will find most of the time they will come chase you down to make the sale.
3.

Go in the off season
To save some money from housing go in the off season i.e. February, March, September, and October is when there are less tourists and you can get a hotel room at almost half price compared to peak season.
4.

Free Festivals and events
Keep an eye for free festivals and tourist destinations. You can always ask for some help from your hostel or just search online for upcoming festivals or must-see destinations around your location.
5.

Food
Avoid the tourist hang-out spots because the food could be expensive, instead eat from local markets!
Best Cities In Indonesia For Digital Nomads
Bali 
The Indonesian state of Bali is among the most well-known tourist destinations worldwide. Digital nomads frequently visit cities because they have stunning beaches, a laid-back vibe, and a diverse population of cultures. The island has a reasonably large ex-pat and digital nomad population.
Jakarta
Jakarta, the capital of Indonesia, is a bustling commercial and business hub. The city offers a thriving startup scene, numerous coworking spaces, a variety of amenities, and a lot of entertainment options.
Surabaya 
In Indonesia, on the banks of the Madura River, lies Surabaya, the capital of eastern Java. One of the major ports for the nation is situated there. The city serves as the main industrial and economic hub of the nation. The variety of cultural and entertainment options it provides will undoubtedly appeal to you. 
Here is a list of places I have stayed, I was happy with my stays here!
Nomad Coworking And Working Spots
You cant be a digital nomad without wifi. So below are some spots where one can work comfortably. Dont forget to check my nomad lunch break section for places you can still visit and/or work from during lunch. #nomadworkspace
Balancing work and exploring can be tough, here are some activities or places you can visit during a lunch hour. You will see the words hotspot, wifi, or break which indicates what you can use to work there, or if you cant and its time for a work break. #nomadlunchbreak
Wifi And Internet In Indonesia
The quality and accessibility of WiFi and internet access in Indonesia may not always be the same, which could be problematic for digital nomads. Internet speeds in major cities are typically faster than in rural areas, where speeds may be slower or less dependable. Many coffee shops, coworking spaces, and hotels offer free wifi, but a faster and more reliable connection might be needed if using a local SIM card with a data plan or a dedicated internet service. Numerous mobile and fixed broadband plans are available from internet service providers like Telkom, Indosat, and XL Axiata.
How To Get Around Indonesia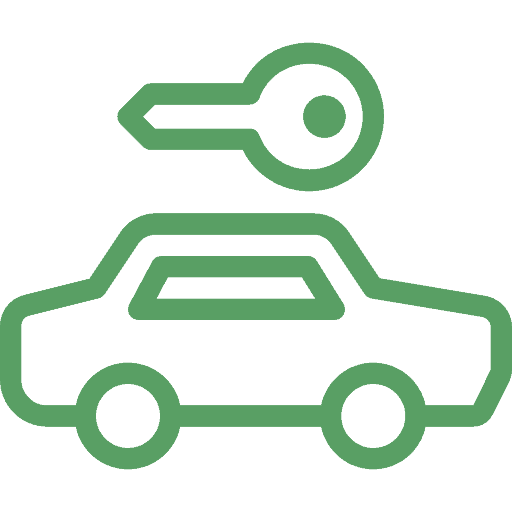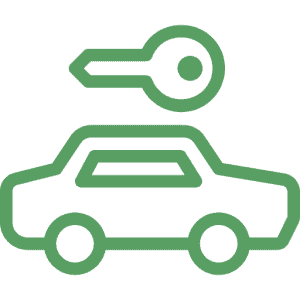 Car rentals are available in almost all major cities of Indonesia and you can drive with an international driving permit. But the road and traffic conditions are not very friendly for tourists. So, it is better that you hire a car with a driver who is aware of the local roads and routes.


For most of the tourist areas, you will find metered taxis. There are also prepaid taxis at important points like airports, where you have to pay at a payment booth in advance. If you hire a taxi without a meter make sure to negotiate a fare before starting your ride.
Motorcycle taxis are also available in many towns and cities which you can find at markets, bus terminals, and road junctions. The driver will give you a helmet and cost before starting the ride, you can do this via grab (asia's uber).
Go-Jek and Grab are two online taxi services popular in major Indonesian cities. You can easily order a car or bike through the app and pay the calculated fare. No need to bargain or worry about being scammed.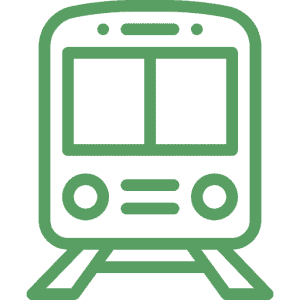 The train network is very well connected especially for the big cities. However, they might be crowded and dirty. There is a government rail line website to help you with train booking services or you can book your tickets online at 12go.asia by paying a small surcharge. Check out my post about 12go.asia, it will save you a lot of hassle.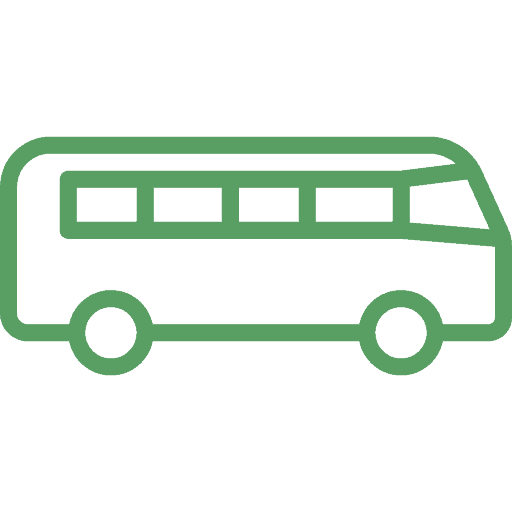 More popular than trains, the bus network of Indonesia is convenient and offers more departure times and punctuality compared to trains. There are three travel classes in the buses; the non-air-conditioned economy, air-conditioned executive and luxury class. Pay a bit extra for the luxury class ones, you will thank yourself when you have a/c, wifi and a toilet.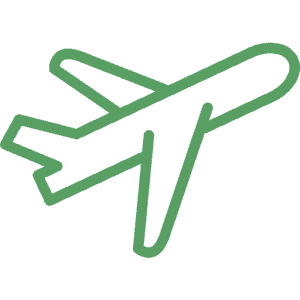 Land on one of the three major airports; in Jakarta, East Java and Bali, and easily get connected to the rest of the region. These cheap budget airlines in Indonesia have increasingly become the most popular mean of domestic transport. Some popular airlines, like AirAsia Indonesia, Citilink and LionAir, compete directly with ferry services.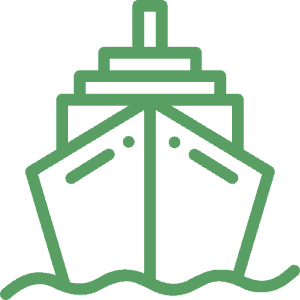 The ferry network is very popular for inter-island travel in Indonesia. Pelni is the largest state-run company and serves almost all the main ports across the country's islands.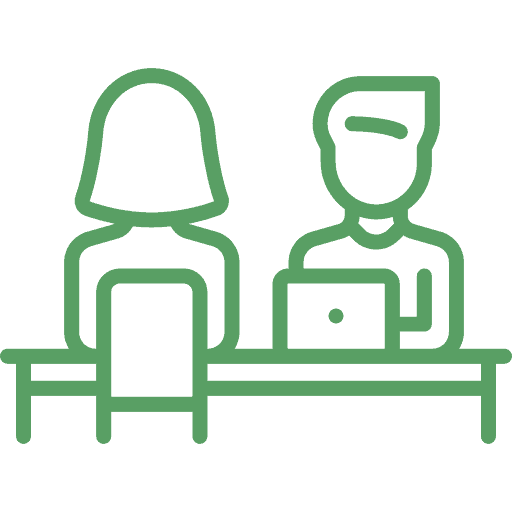 https://12go.asia/en : This link will get you buses, trains, taxis, ferries and flights for most major routes in Asia. 
When To Visit Indonesia: Weather & Seasons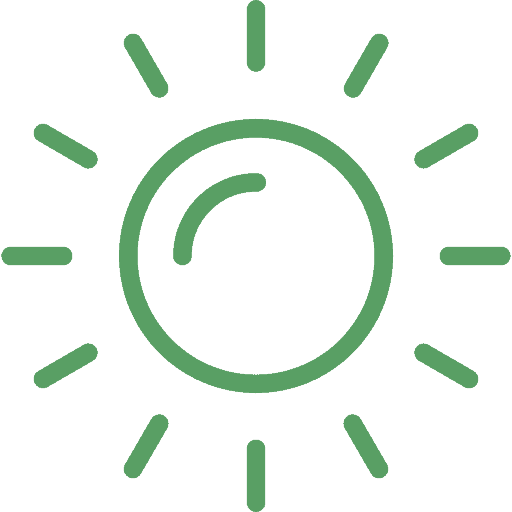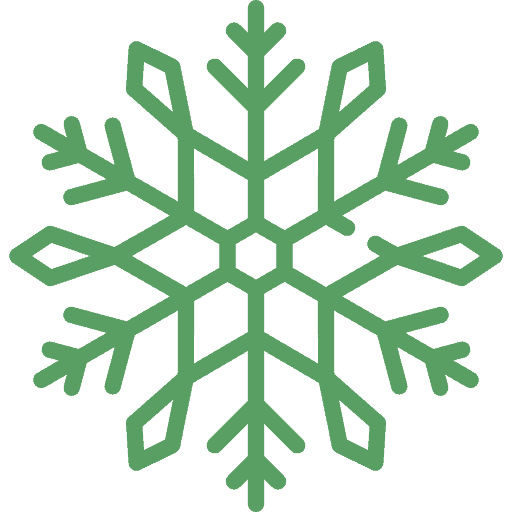 Being a tropical region, the weather in Indonesia is warm almost all year with an average temperature of 28°C. The weather is generally divided into two seasons, dry and wet. For most of the regions in Indonesia, the dry season is from May to September while October to April have heavy rainfalls. However, due to being located at the equator, some regions like Sumatra have different seasonal patterns. North Sumatra has a wet season from October to January while in the south it rains from November to February. Peak tourists seasons are from mid-June to mid-September, and then again near Christmas in December. Many people prefer to visit before the school's summer vacation time to avoid tourists.
PROS AND CONS OF LIVING IN INDONESIA AS A DIGITAL NOMAD
Pros:
Indonesia is renowned for its affordable housing, food, and transportation costs.
Indonesia is home to some of the most breathtaking landscapes in the world, including volcanoes, mountains, and beaches.
It's easy to meet new people and form connections in Indonesia thanks to the friendliness and warmth of the population.
Cons:
Connectivity to the internet:

 
The majority of major cities have strong internet connections, but in rural areas, connections might need to be faster or more dependable.
High levels of air pollution may be present in some parts of Indonesia, which may have an impact on the quality of the air.
Common Questions About Indonesia
The new Bali digital nomad visa's most important feature is that remote workers would be able to live and work in Indonesia for five years without having to pay taxes! To be eligible for the visa, your income must be foreign-sourced.
Scale Mount Batur
Try to visit Mount Batur and consider taking a tour to the top, which is one of the best adventure activities in Indonesia, if you're looking for a heart-pounding adventure. In order to get you to the summit in time to see the magnificent sunrise as it breaks over the mountain's lip, excursions to the top frequently leave at around 6 a.m. This volcano-shaped mountain rises roughly 17,000 meters above sea level. 
White Water rafting on the Ayung River
One of the most challenging activities available in Indonesia is whitewater rafting down the stunning Ayung River in Bali. The Ayung Gorge, one of Bali's most famous locations, and these amazing whitewater rapids are both accessible via a variety of tours.
How To Stay Safe and Aware of Scams
Generally, Indonesia is a safe country to travel but like every other place, it has some hazards ranging from natural disasters to petty theft. Most of these problems can be avoided by using common sense. Here is some advice about how you can travel safely in the region.
1.

Motor Bike Scam
Always take pictures of your motorcycle and inspect it well, a common scam is an owner claiming you broke something or scratched the bike and requests payment before releasing your passport. Some places give you the option of leaving a passport or a large cash deposit.
2.

Taxis
Taxi scams are very common where the drivers drive off before you can take off your luggage or charge you higher than the actual fare. Some taxis will not use their meters and ask you for a large "flat rate" be aware of this scam.
3.

Credit Cards and Fraud
ATM and Credit card fraud are also very common. Before using an ATM check your surroundings for suspicious people or activity and inspect the ATM properly before using it. To avoid credit card fraud use cash wherever you go. Take extra care to monitor your account and inform your bank immediately in case of any suspicious activity.
4.

Driving
Traffic conditions in Indonesia are not very safe especially for inexperienced drivers. Traffic rules are also not enforced very seriously. Try not to drive and hire a car with a driver instead who is familiar and experienced in driving the country roads.
5.

Drugs
The country's law has zero-tolerance policy towards drugs and a law violation may lead to high-profile convictions and arrests. So, avoid anything related to drugs completely.
6.

Petty Crime
Petty crimes like pick pocketing and snatching are very common in Indonesia. Leave your valuables at home and carry with you as little as you can. Keep your valuables in under belt wallet and be careful about your belongings especially in crowded places like a train or bus station, etc.
What to pack
Depending on the length of your stay your list may be a little different but here is a small outline of what items you may want to pack.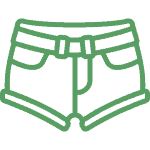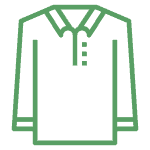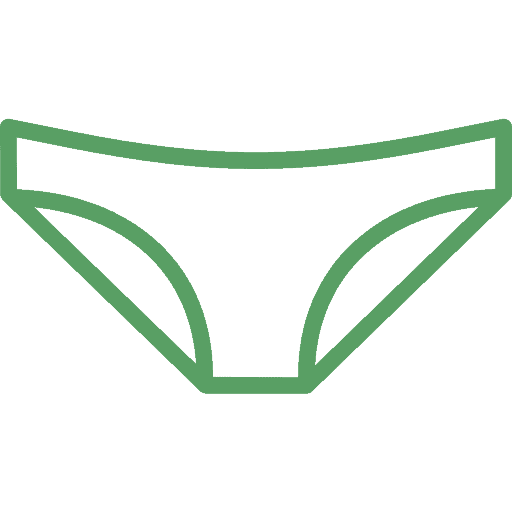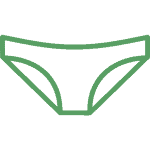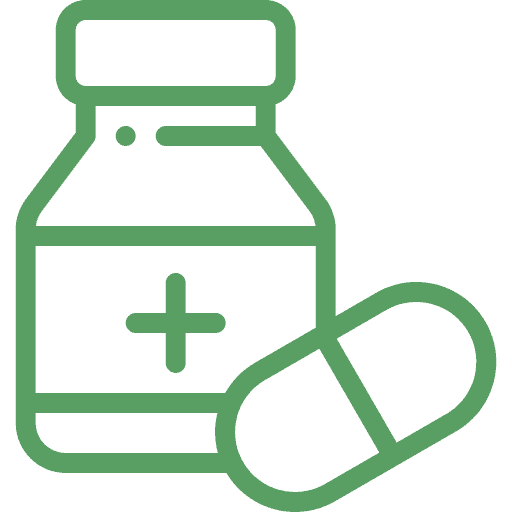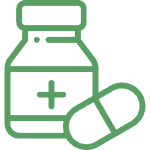 Medicine: Tums, Aspirin, Pepto , Antibacterial Cream, Hydrocortisone cream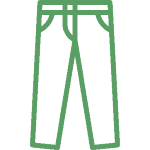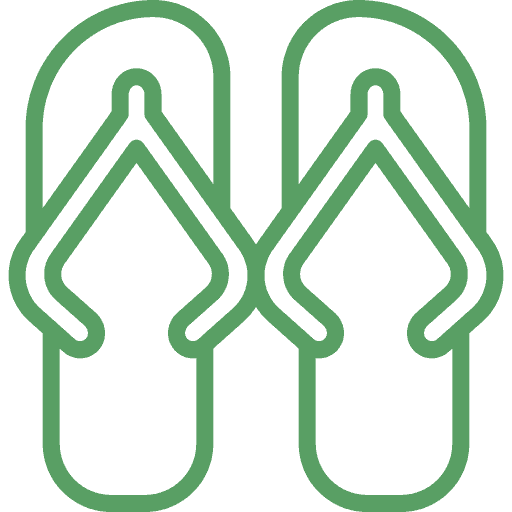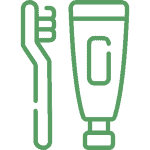 Toiletries: Toothbrush, toothpaste, razor, floss, shampoo and body wash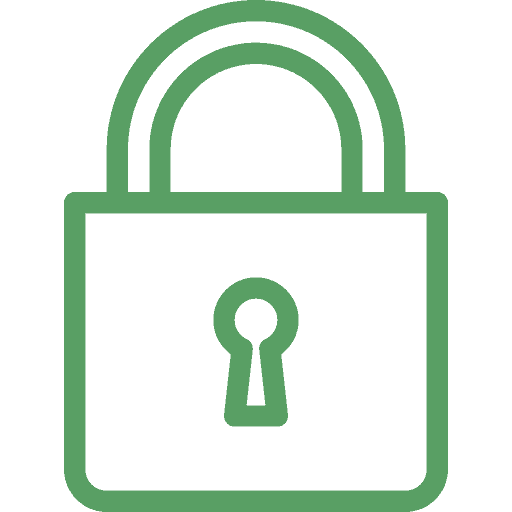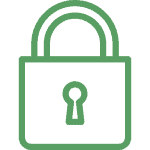 Locks: Some hostels provide locks for a fee, so bring your own
Did I Miss Something? Let Me Know In The Comments!