Where to Party in Ho Chi Minh Nightlife in Ho Chi Minh
Welcome to the vibrant and electrifying world of Saigon nightlife! Nestled in the heart of Vietnam, this bustling metropolis offers an unforgettable experience for nocturnal adventurers. From pulsating nightclubs to trendy rooftop bars, Ho Chi Minh City's nightlife scene is a captivating blend of modernity and cultural richness. In this guide, we will take you on a journey through the city's most sought-after hotspots, hidden gems, and everything in between, ensuring you make the most of your evenings in this dynamic city. Whether you're looking to dance the night away, savor exquisite cocktails, or immerse yourself in the local music scene, Saigon nightlife in district 1 has an enticing scene that will leave you craving for more.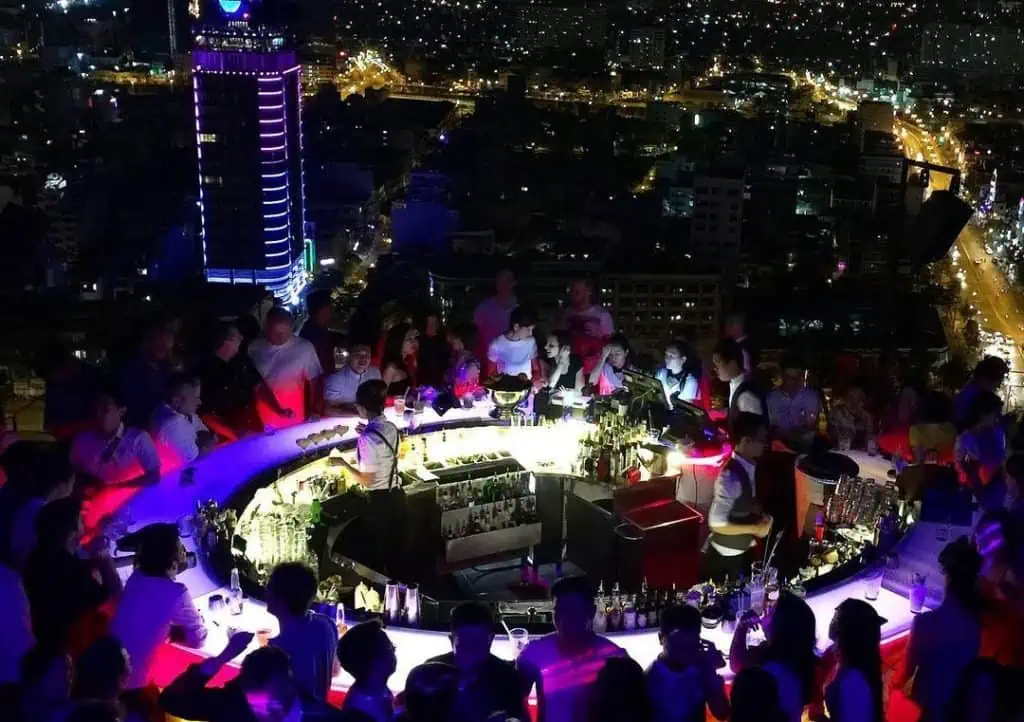 Chill Skybar is a familiar name to everyone who likes going to bars and clubs in Saigon. The rooftop bar on the 26th floor attracts a lively crowd every night. At 5:00 pm, the bar starts playing downtempo, chill-out music and livens things up around 10 pm with hip-hop and dance music. As the top bar in Saigon, its drinks are costly—about USD 20 for a cocktail. However, it is always crowded and noisy as the tourists come for a relaxed vibe, great views, and to take photographs.
Location: AB Tower, 76A Đ. Lê Lai, Phường Bến Thành, Quận 1, Thành phố Hồ Chí Minh, Vietnam
Open Time: 5:30 pm – 2 am 
Phone Number: +84 93 882 28 38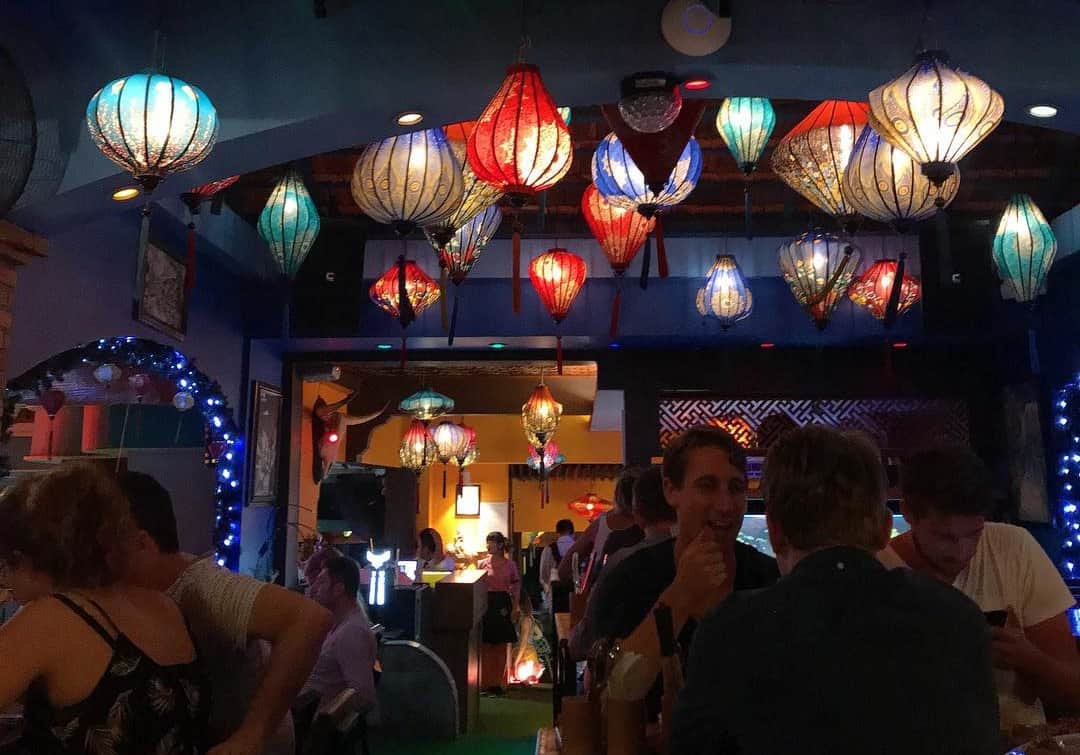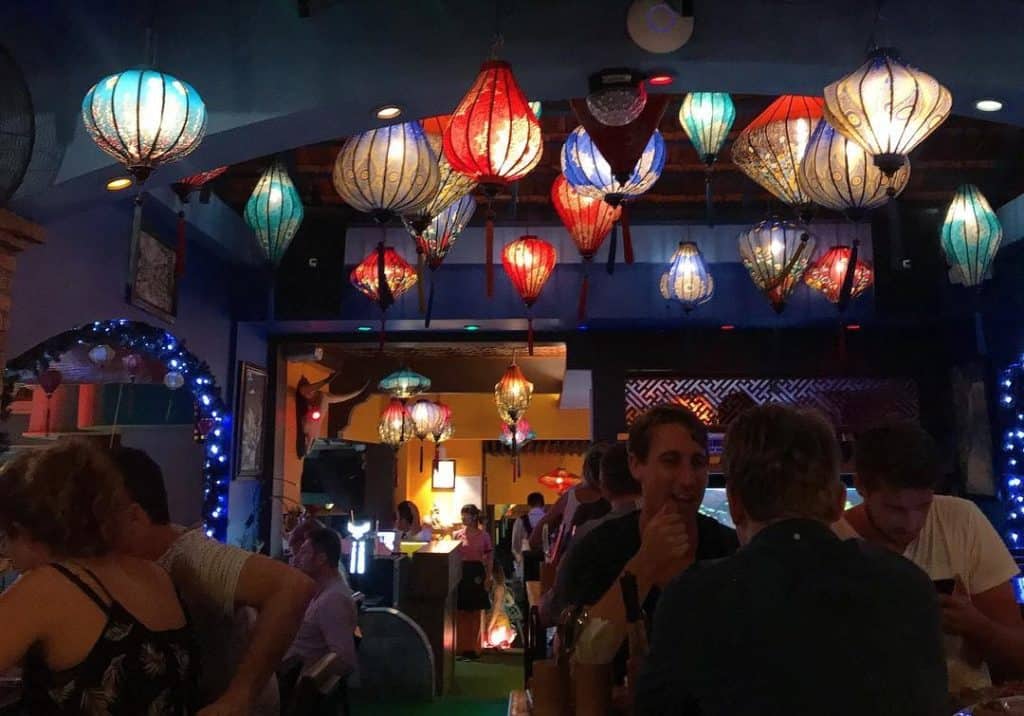 This establishment is the best bar for travelers on a tight budget, the area is relatively quiet despite being situated on crowded Bui Vien Street. It is better to stay on the street in Bui Vien to avoid the heat and bustle of the backpacker district. While sipping a cocktail, you can observe the crowd mingling below or enjoy the enchanting nighttime lighting the lanterns provide.
Location: On the 9th floor of Duc Vuong Hotel, 195 Đ. Bùi Viện, Phường Phạm Ngũ Lão, Quận 1, Thành phố Hồ Chí Minh 700000, Vietnam
Phone Number: +84 94 479 55 22
Looking For Happy Hours?
 Be sure to check out the instagram of each bar and club, as they add drink specials and events there.
3. Zion Sky Lounge & Dining
For those visiting or residing in Ho Chi Minh City, sipping handcrafted cocktails at the city's best sky bar, Zion, during sunset is a must-do experience. Zion is ideally situated in one of the best sunset viewing areas in the entire city, so it is no surprise that many foreigners come here during happy hour to unwind after work.
Address: 87A Ham Nghi, District 1, Ho Chi Minh City
Contact: 0939368286
Opening time: 5:30 PM – 3 AM
4.Saigon Saigon Rooftop Bar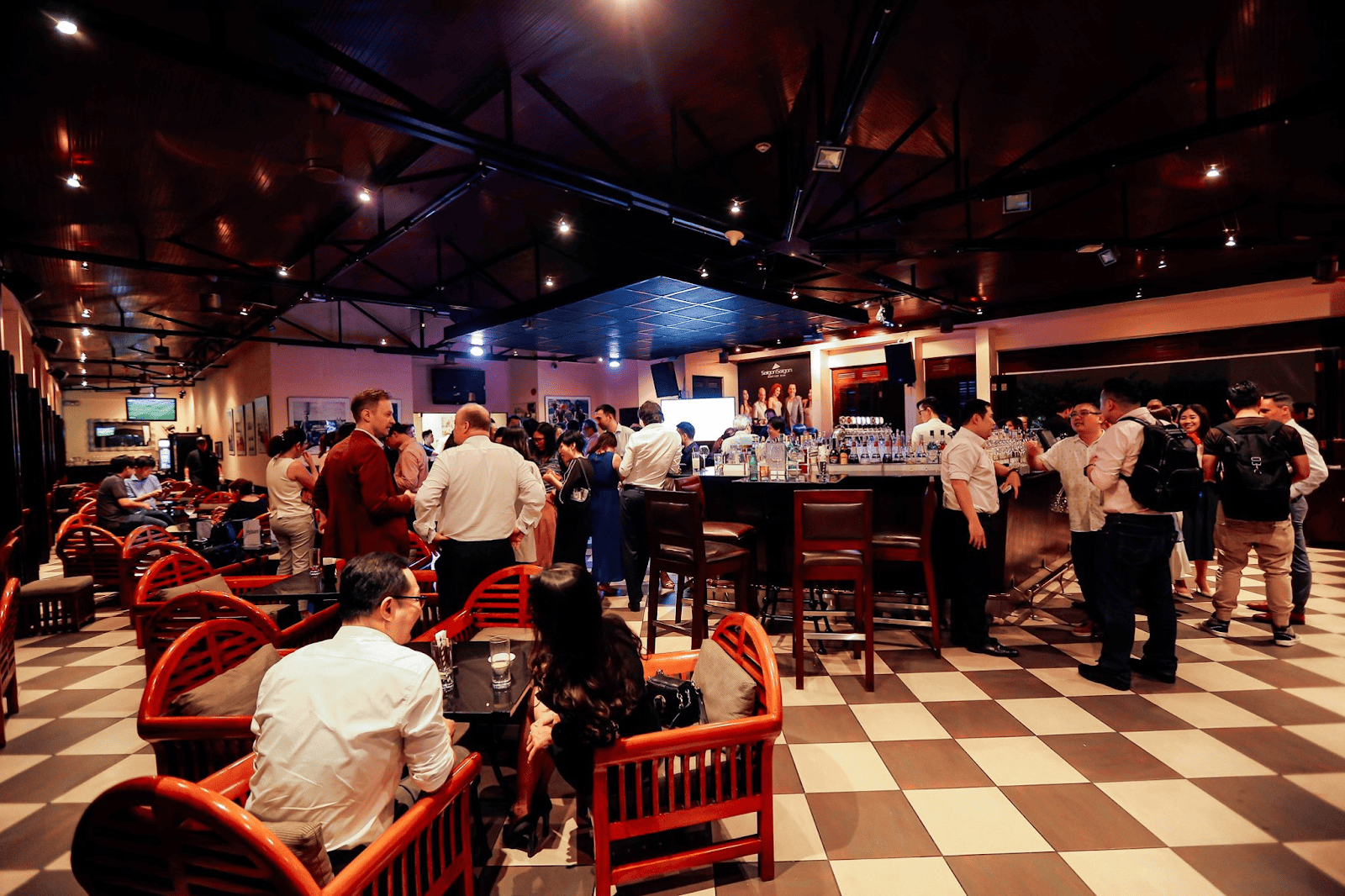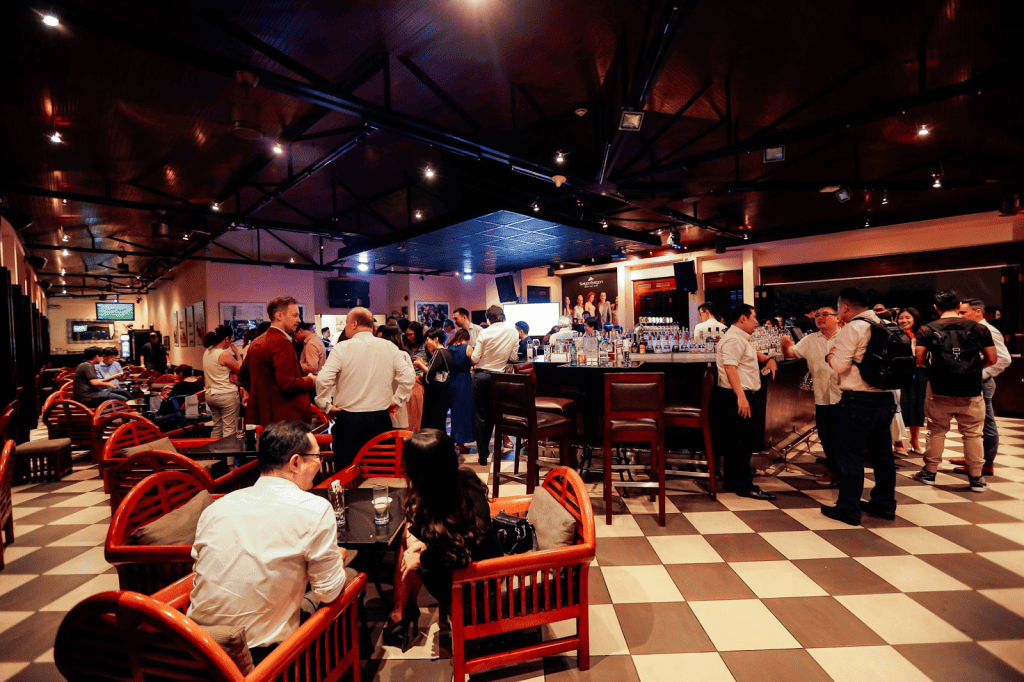 Welcome to Saigon Saigon Rooftop Bar, a historic gem perched on the 9th floor and considered one of Saigon's oldest bars. Notably, it offers an enchanting view that encompasses renowned landmarks such as Lam Son Square, Saigon Opera House, Notre Dame Cathedral, and the People's Committee Hall. Embrace the intimate and romantic ambiance, adorned with twinkling fairy lights, cozy tables, lush greenery, and the captivating melodies of live Latino-style lounge music. Indulge your taste buds with a diverse menu featuring delectable Western favorites, including mouth watering steaks and burgers. Join us at Saigon Saigon Rooftop Bar for an unforgettable experience that combines panoramic views, warm hospitality, and culinary delights.
Location:19 Cong Truong Lam Son, District 1, Ho Chi Minh
Open Time:11:00 am to 01:00 am
Phone Number: 02838234999
Best Night Clubs in ho Chi Minh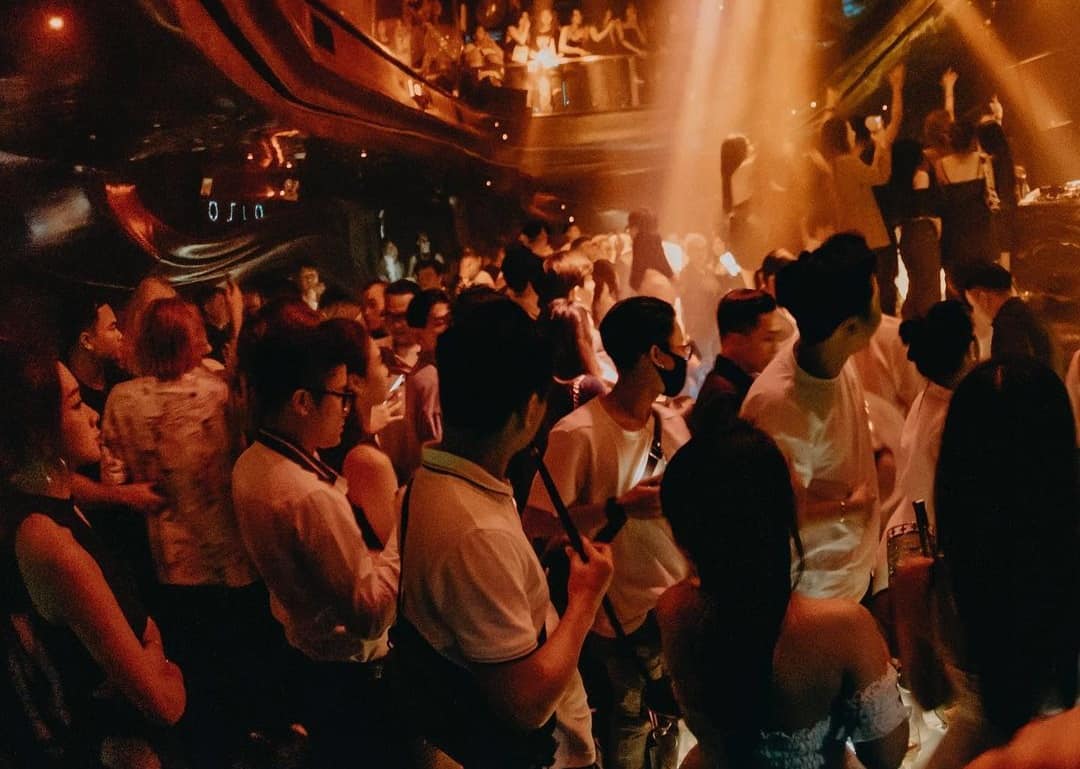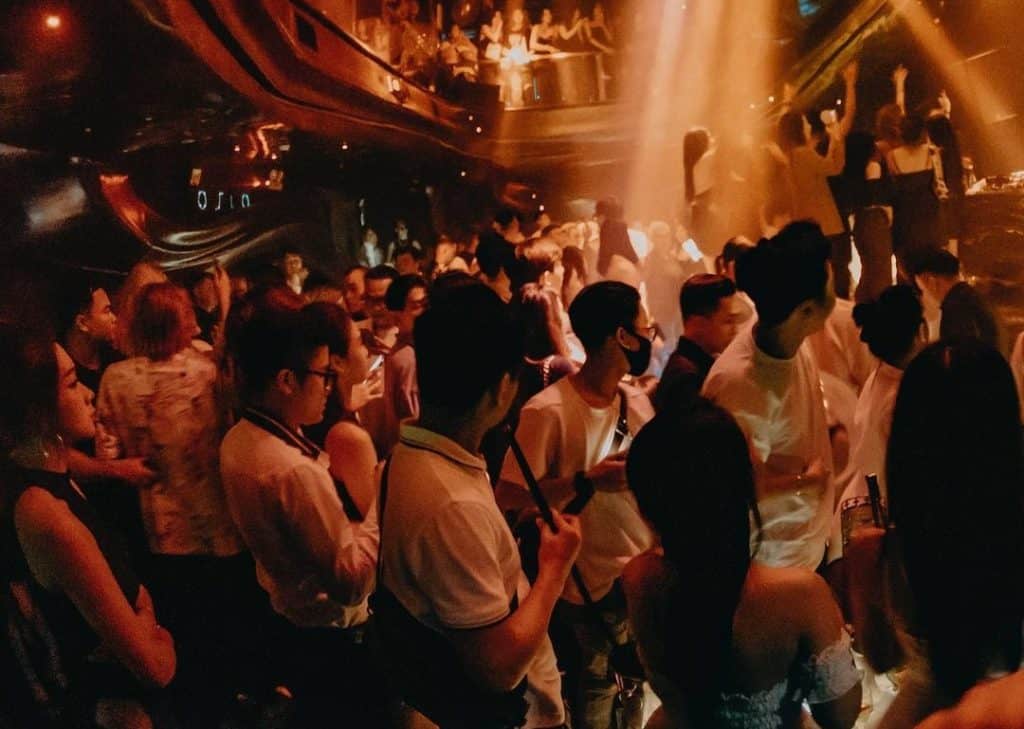 Oslo is a popular nightclub in ho chi minh city. The club features a sleek and modern interior design with a spacious dance floor, a state-of-the-art sound system, and a VIP area for those looking for a more exclusive experience.
The music played at Oslo Club ranges from EDM and house to hip-hop and R&B, with talented DJs and live performers keeping the crowd entertained throughout the night.
Location
38 Nam Ky Khoi Nghia, Nguyen Thai Binh Ward, District 1, Ho Chi Minh City
Opening time:
10:00 pm to 5:00 am
Phone Number:
+84 93 703 11 77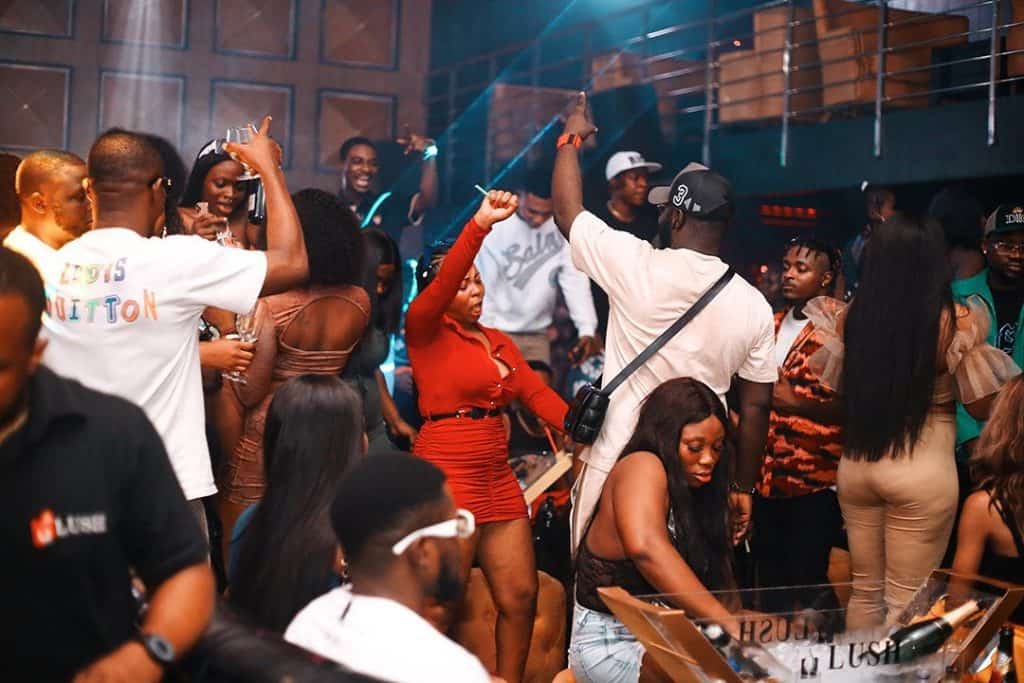 Lush is the oldest nightclub in Ho Chi Minh City and may be the only one to have remained in operation for more than ten years. The club Lush is well-known for its DJs and beverages, and by keeping itself modern and up-to-date, it attracts young people. Additionally, all of the foreign DJs have made this their preferred location. This location is lovely for someone who appreciates beautiful music and modern decor.
Location: So 2 Ly Tu Trong, District. 1, Ho Chi Minh City, Vietnam
Open Time: 10 PM – 4:00 AM
Phone Number: +84 91 863 07 42
Party Tips: Drinks can get expensive, grab a beer at your local corner store before going into a club.
Best Karaoke in Chaing Mai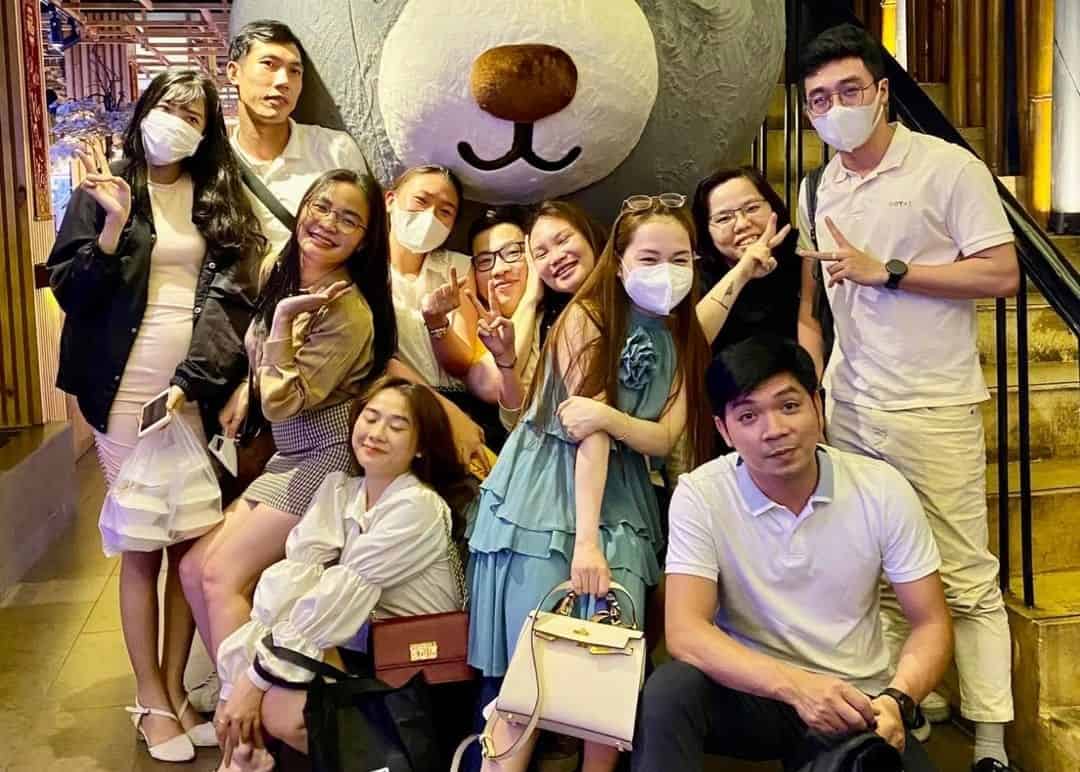 It's easy to understand why ICOOL is arguably the most well-liked karaoke chain in Ho Chi Minh City. The kind staff treats customers like royalty and truly goes above and beyond for you. In a positive sense, of course, this kitsch club's balloons, vibrant colors, and flashing lights give you the impression that you're inside a pinball machine. A wide variety of music from around the world is included, as are plenty of props, including enormous teddy bears. It's sure to be enjoyable.
Location: 122 Ung Văn Khiêm, Ho Chi Minh City, Vietnam
Open Time: 9 am – 3 am 
Phone Number: +84 1900 77993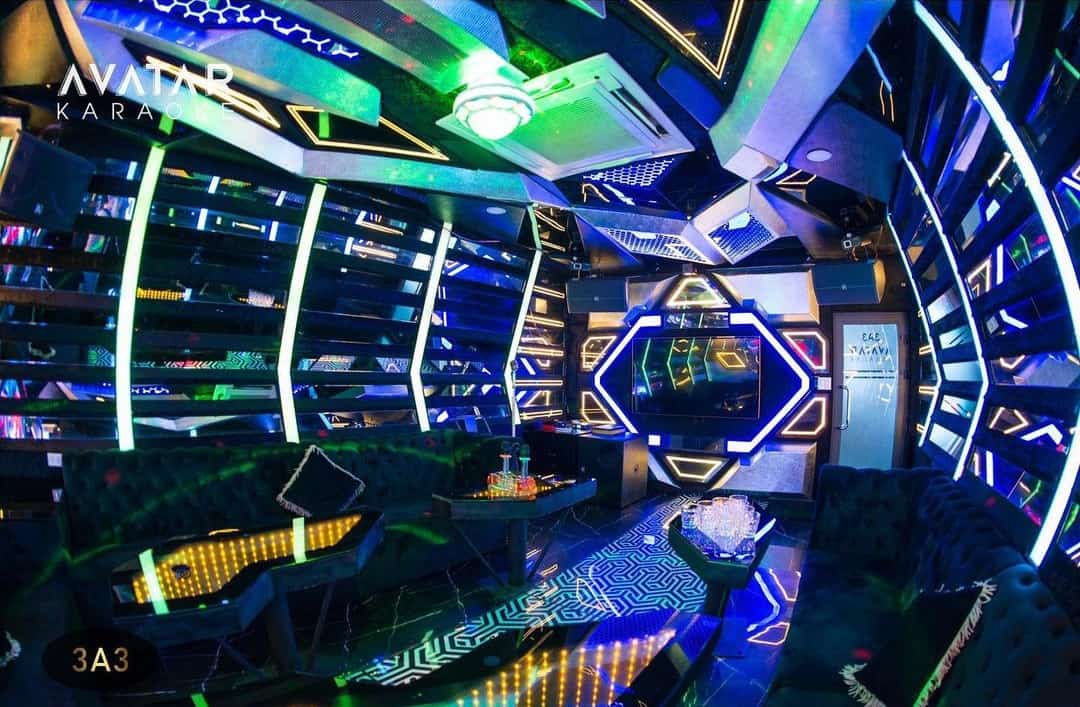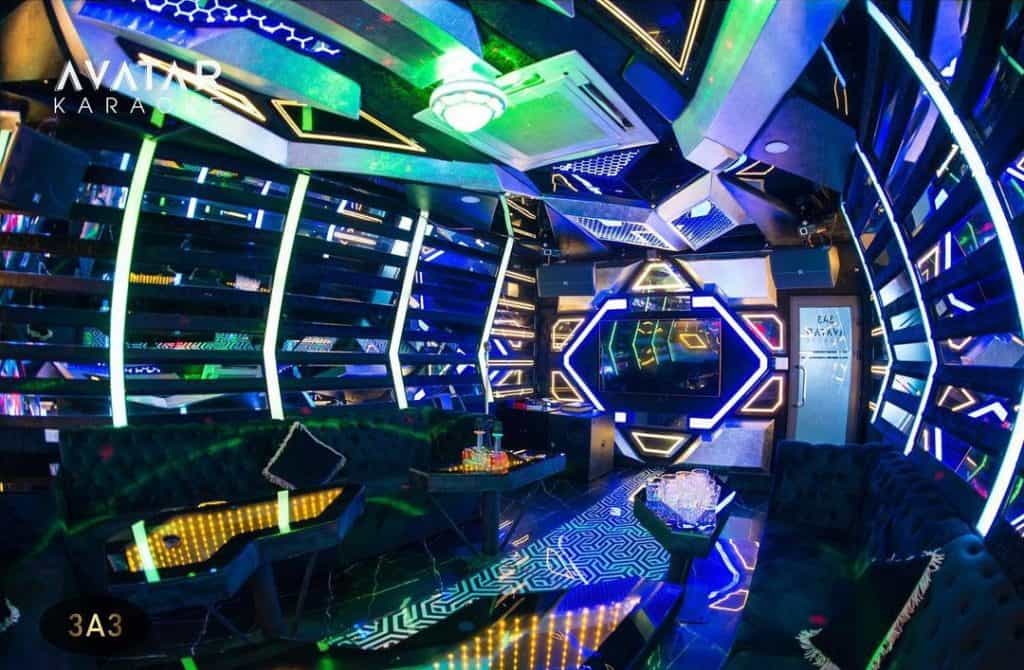 One of the most well-known karaoke joints in Ho Chi Minh, this establishment sits on the eastern edge of the Ben Thanh district and provides patrons with the opportunity to sing in front of a live audience. Unlike most karaoke joints, Avatar KTV offers a high-end experience with its stylish performance area, modern decor, excellent sound quality, and themed dining booths. This venue is ideal for hosting unique events.

Location: 63-65 Phạm Viết Chánh, Phường Nguyễn Cư Trinh, Ho Chi Minh, Vietnam, 700000
Contact Number  +84 8 2211 2233
Opening Hours 10:00 AM – 12:00 AM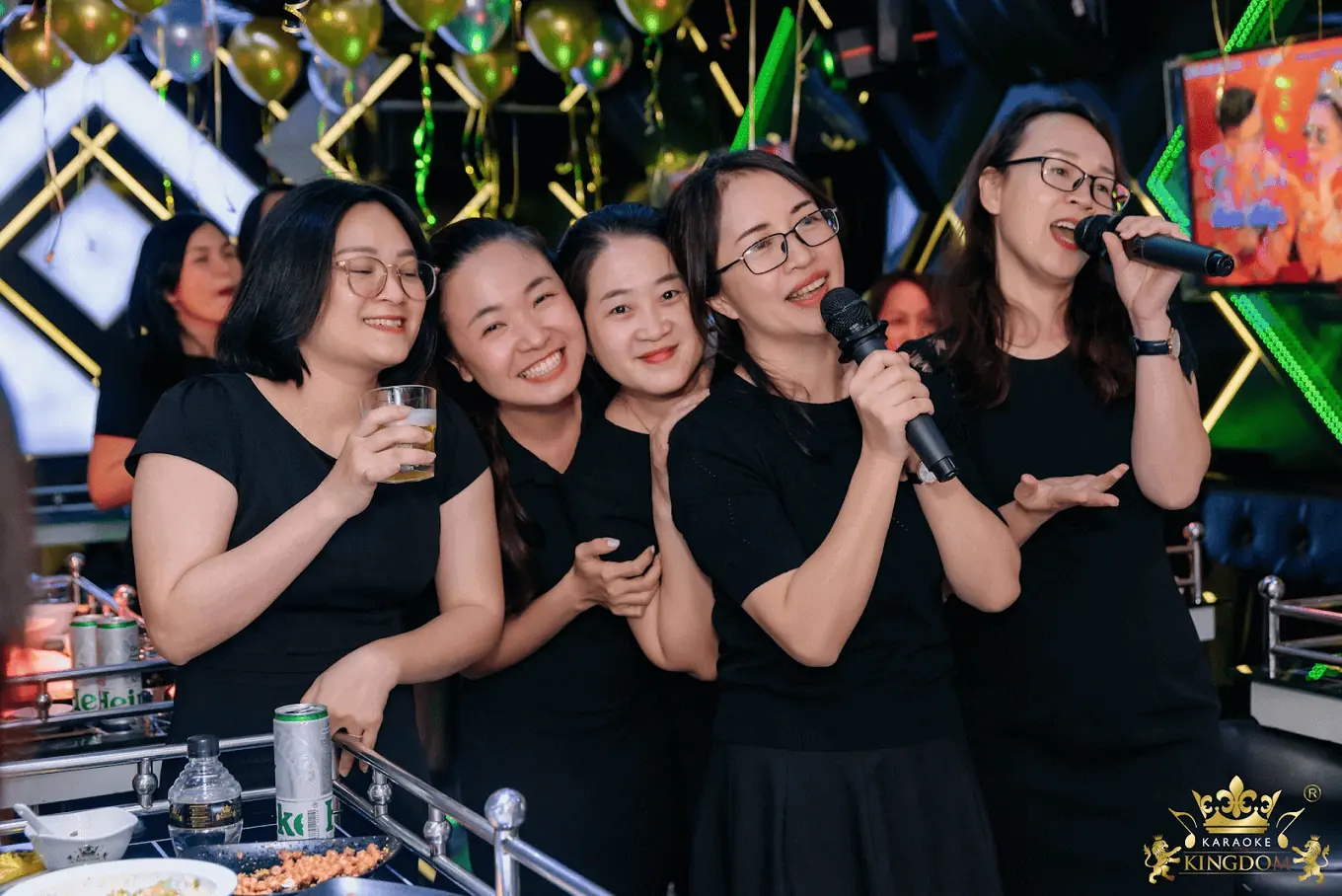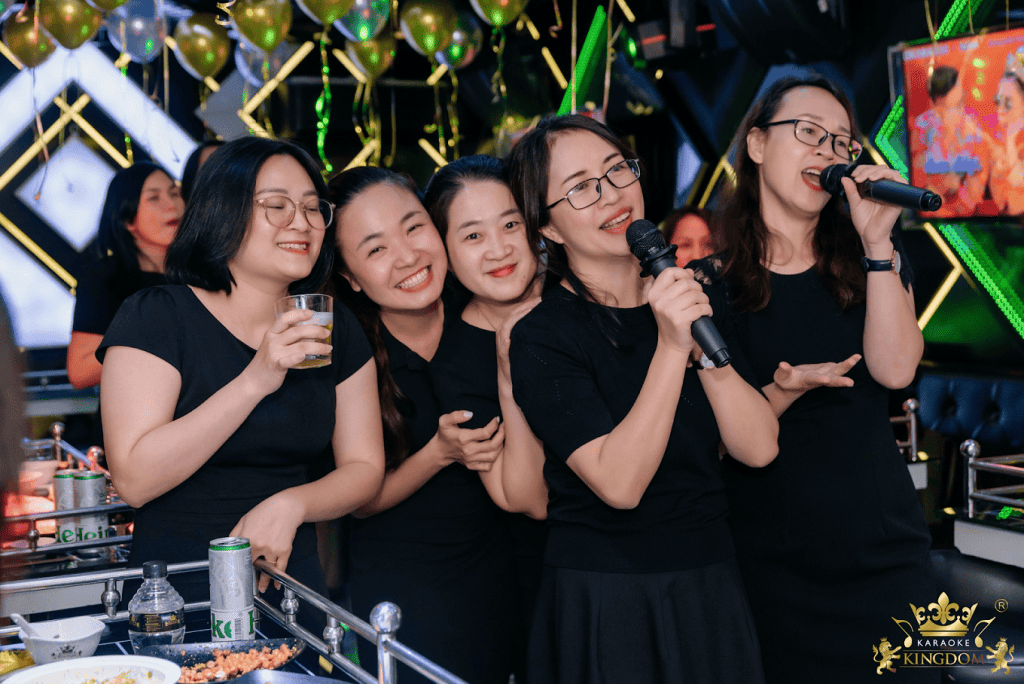 Indulge in a luxurious karaoke experience at this extravagant bar, perfect for unleashing your singing talents. Step into a palace-like interior adorned with stunning chandeliers and elegant faux-marble pillars, creating a captivating ambiance. Despite the opulent surroundings, you'll be pleased to find that the prices remain reasonable. With attentive staff ensuring your glass is always filled and an exceptional song selection, get ready to sing your heart out all night long. Prepare for an unforgettable karaoke journey in a truly lavish setting.
Location: 67 – 69 Phạm Viết Chánh, P. Nguyễn Cư Trinh, Quận 01, Ho Chi Minh City, Vietnam
Phone Number:+84 93 873 72 72
Best Restaurant Bars in Ho Chi Minh
1.Banana Mama Rooftop Bar & Kitchen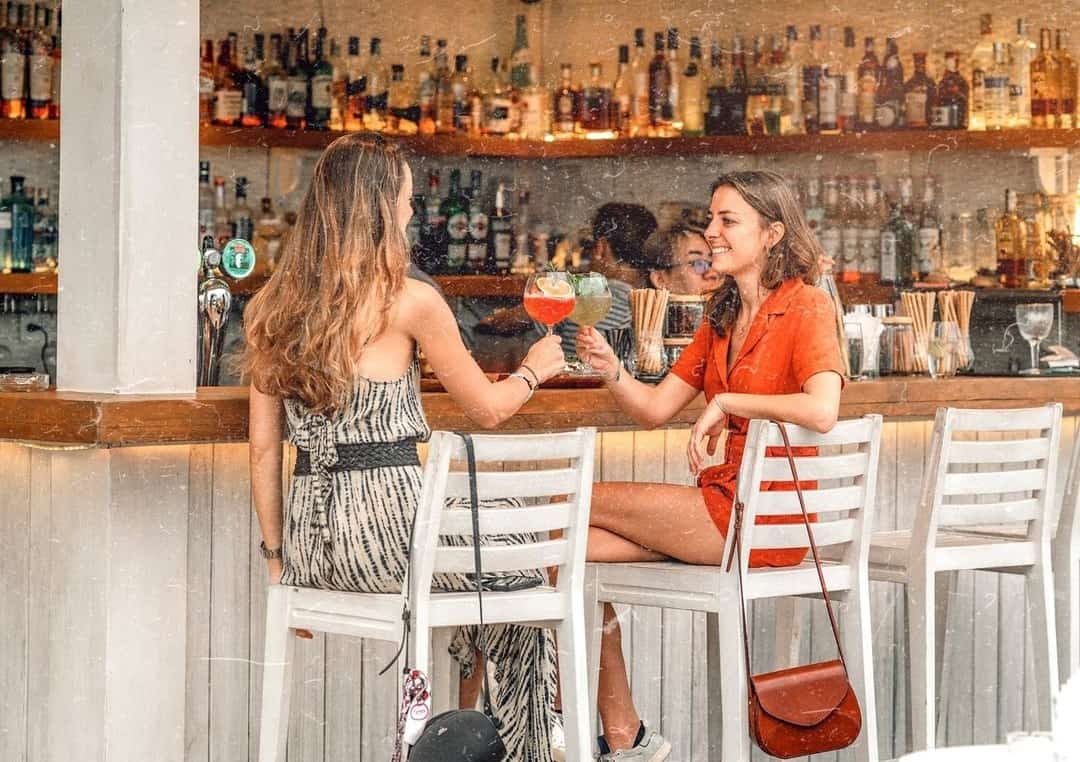 Banana Mama Rooftop Bar & Kitchen is a popular rooftop bar and restaurant located in the heart of Ho Chi Minh City, Vietnam. The bar is situated on the top floor of a building, offering stunning views of the city skyline. The restaurant serves a variety of Asian and Western dishes, ranging from light bites to hearty mains, with a focus on fresh, local ingredients. The bar serves a selection of creative cocktails, wine, and beer, making it the perfect place to relax and unwind after a day of exploring the city.
Location: ABC, 102, Đ. Cống Quỳnh, Phường Phạm Ngũ Lão, Quận 1, Thành phố Hồ Chí Minh 70000, Vietnam
Open Time: 4 PM–3 AMPhone Number: +84 90 183 76 41
Ho Chi Minh i is a city that comes alive at night! 
If you are in the area, visit the hottest party spots mentioned in our list and enjoy delicious food, music, and drinks. Looking for more action? 
Planning on extending your stay? Check out more tips here!
COMMON QUESTIONS ABOUT nightlife in ho chi minh
#ho chi minh city nightlife #nightclub in ho chi minh city #nightclubs in ho chi minh city #saigon nightclub #saigon nightlife district 1 #clubs in vietnam
Start Planning Your Vietnam Trip Now!
Book Your Flight:
Use Skyscanner to find a cheap flights. A travellers favorite way to book flights, as it searches websites and airlines around the world with one click.
Book Your Bus or Transportation Within Vietnam:
There are two ways to book your transporation, ask your hotel or hostel, go to the local bus terminal, or book online, for a less stressful trip using Easybook or 12go.asia
Book Your Accomodation: 
Find the best hotels or hostels at HostelWorld, Booking.com, Agoda.com. Perks include with no upfront payment. Pay when you check out and Free cancellations.
Dont Forget Your Travel Insurance:
Two popular choices are SafetyWing and WorldsNomads. A traveler should buy traveler's insurance to protect themselves against unexpected events such as trip cancellations, medical emergencies, and lost or stolen baggage. It provides peace of mind and financial protection in case of unforeseen circumstances.
Useful Apps?
Grab/Be- Local Transportation
Food Panda/Grab/Be/ShopeeFood – Food Delivery
Whatsapp/Zalo – Communication
Want More Information On Vietnam?
Be sure to check out my nomad travel guide on the Vietnam for even more tips.
Disclosure: Please note that some of the links above may be affiliate links, and at no additional cost to you, I earn a commission if you make a purchase.