Nightlife in Siargao - Best places to Party In Siargao [2023]
Your visit to the Philippines is not complete without a stop in Siargao. Beautiful beaches, plentiful travelers, and bars—a combination for nights to never forget. Or remember. Looking for the Best Bars In Siargao? Check out our list below and choose where to party in Siargao.
Many of these bars are in General Luna Siargao, but some can be found in the surrounding area.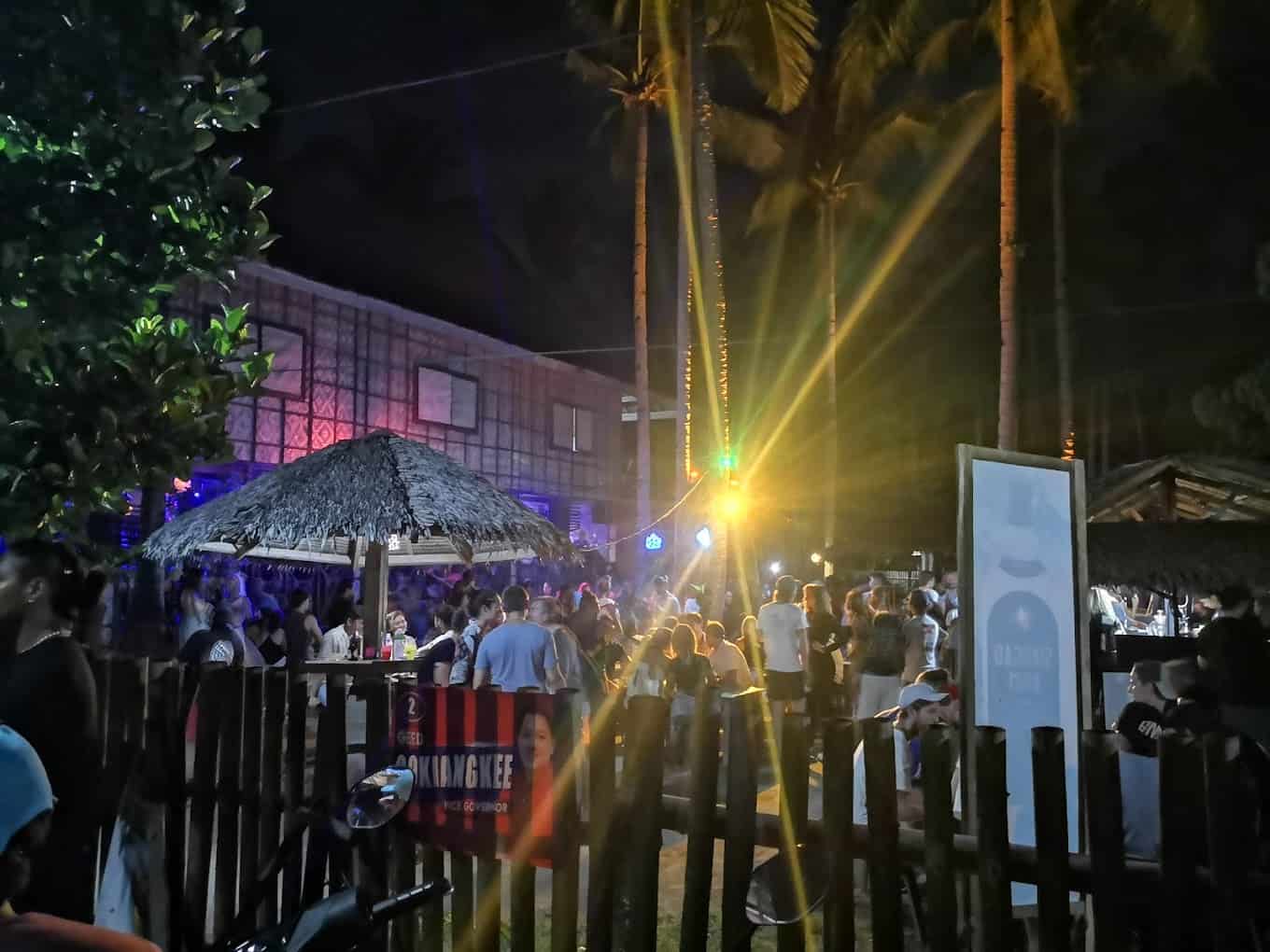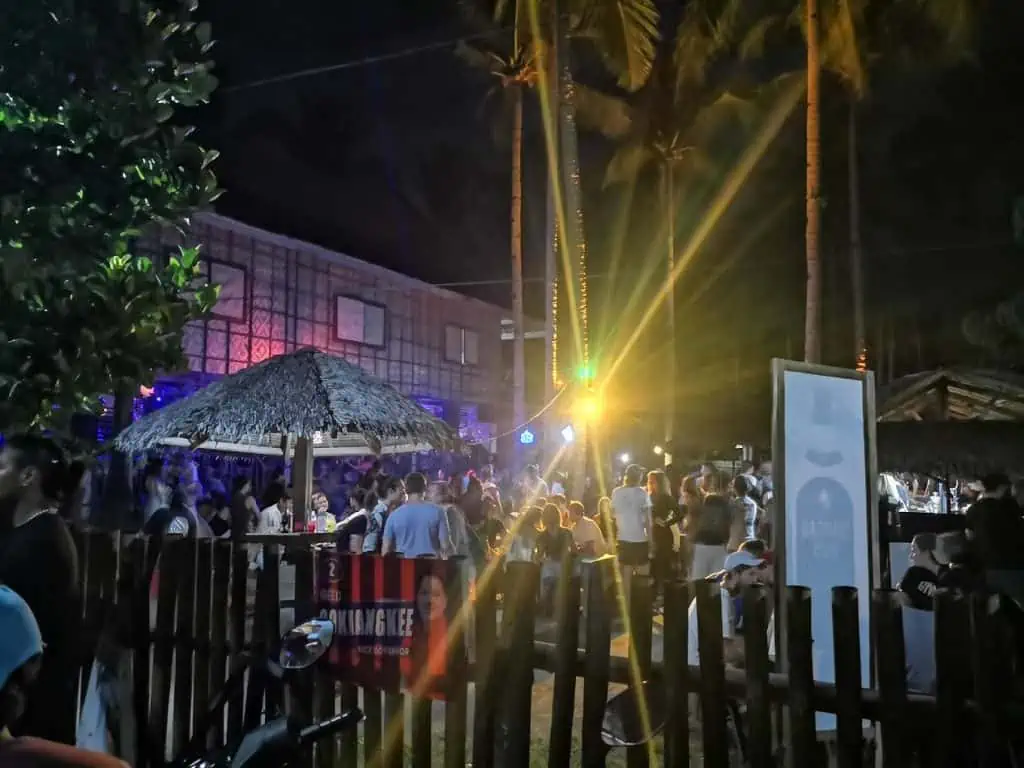 Mama Coco:

A small bar but still one of the best bars in Siargao. Mondays and Fridays are the best nights to visit, come for their retro and techno nights.

Barrel Beachfront Bar:

Another Siargao Island nightlife, come for pool tables or cheap drinks.
Sidargo:

Come for happy hour between 7-9 p.m. and listen to top chart R&B and pop songs.
El Lobo:

The best days are Mondays, Wednesdays, and Fridays, come for the Mexican food and live DJs.
Happiness:

Come to this beachfront bar and enjoy a cold drink with ocean views.
Goodies:

Known for their good food and coffee during the day and techno/house music in the evening.
Hang Loose Hostel:

Enjoy live music on their rooftop all night long.
Sibol Bar:

Both locals and tourists enjoy going to Sibol Bar. It is directly on Tourism Road and provides a relaxed atmosphere in addition to nightly live music events. With a nice beer or cocktail in hand, it's the perfect spot to unwind.
Rum Bar:

The most exciting nights here are Monday, Wednesday, and Saturday. Being here ensures that you have a special time in Siargao, and Monday Madness is the ideal way to begin your vacation. It is one of the most popular places to hang out for drinking, dancing, and socializing. The vibes from this place make you feel completely chilled and at ease. They have an impressive menu, and you will adore their Japanese food.

Siargao Beach Club and Restobar:

If you want to dance the night away, go to Siargao Beach Club and Restobar. As Siargao's biggest nightclub, it features a sizable dance floor and live DJ performances.
Bar 150 Siargao

is a newly opened bar that is located on Tourism Road. The pub features a number of food vendors and a chill atmosphere with live music.
Bravo Beach Resort:

Offering a beach club atmosphere, Bravo Beach Resort has a pool, restaurant, and bar. It is a great place to spend the day and enjoy a drink while watching the sun set.
Harana Surf Resort:

The rooftop bar at Harana Surf Resort offers stunning views of the ocean. It's a wonderful spot for unwinding and sipping a few cocktails.
The bar at Siargao Bed and Brew i

s a lively and friendly gathering spot where a selection of alcoholic beverages, such as cocktails, beers, and spirits, are served. The rooftop bar, a thriving and exciting nightlife destination in Siargao, provides a lovely view of the neighborhood and regularly hosts events and parties.

Offshore Bar:

The close-knit expat community is what makes this place popular. Play pool while enjoying soft-serve ice cream and inexpensive beer. On nights with rugby and football, the excitement is even greater. Simply put, you are going to adore the largest hamburgers and ice-cold beers in a super chill setting. Ice cream with sprinkles, frozen yogurt, and chocolate dip are all delicious treats.

Jungle Disco Siargao

of the more Famous Bars In Siargao; Tuesday and Friday nights are the best times to go because they are the most exciting. Party until the early hours on the dirt dance floor while mingling with locals, expats, and other tourists. You have a choice between Red Horse Beer, Coca-Cola, or pitchers of Jungle Juice at this location, which is located deep within the jungle. Prepare yourself for a wild experience in Siargao. 

Pagoda:

Another well-liked beachfront bar where people can attend Full Moon Parties and other events is Pagoda. Enjoy a nighttime ocean breeze while dancing to your favorite tunes. For party animals, Monday Funday is the most exciting day of the week.
Siargao Island Night Life and Party Schedule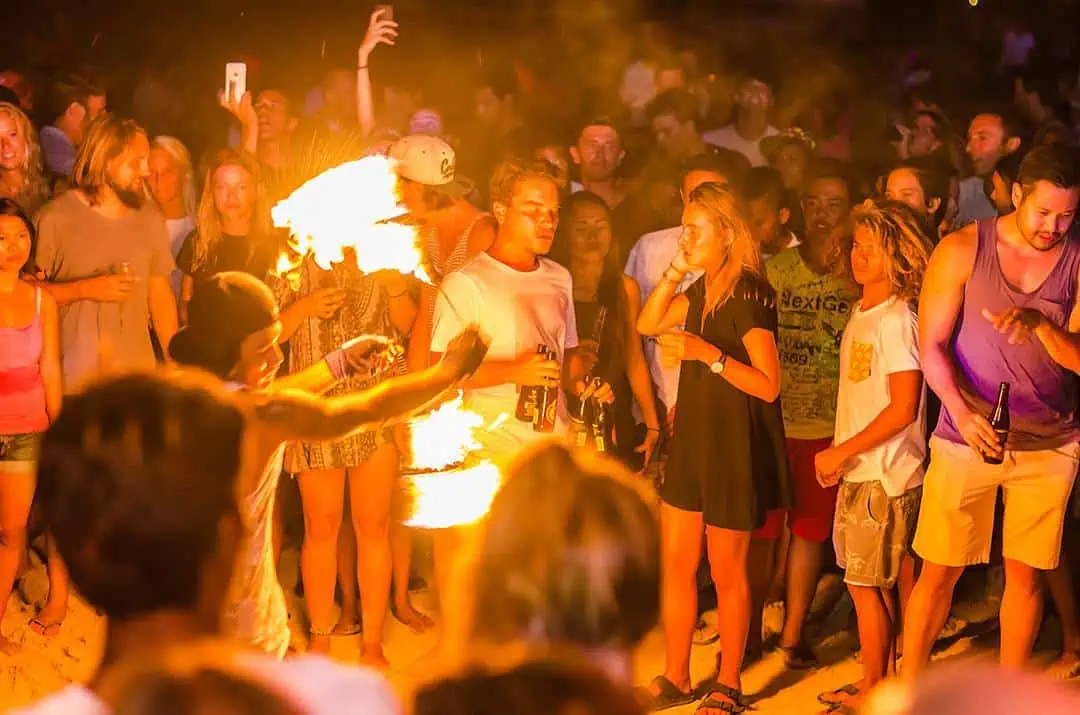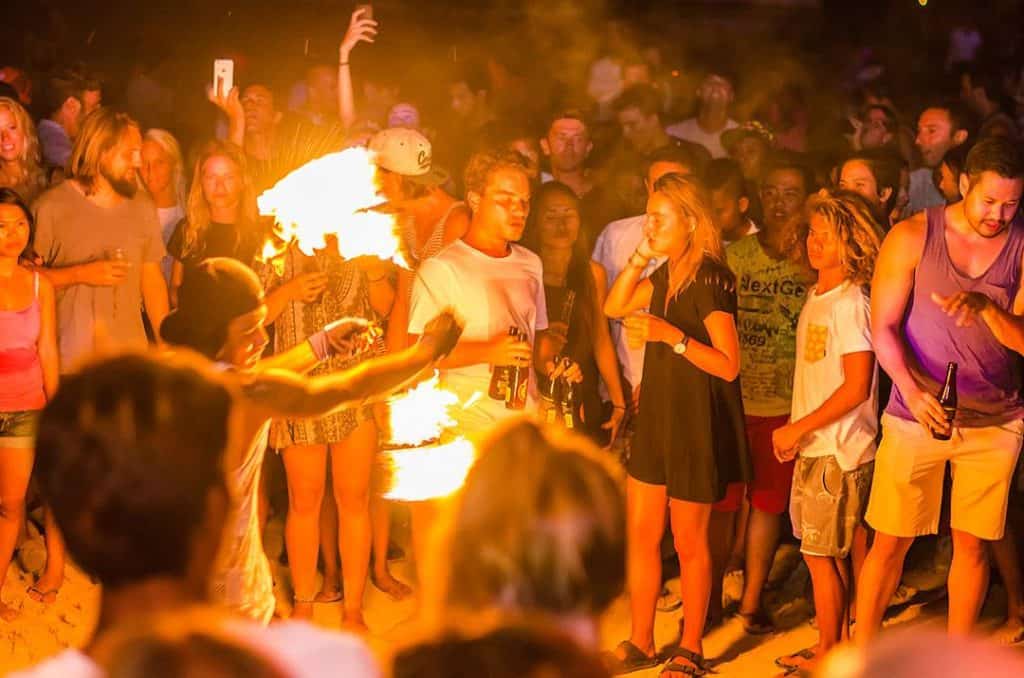 Monday
Mama Coco, El Lobo, Siargao Beach Club
Tuesday
Barrel Pub Quiz, Sidargo
Wednesday
Goodies, El Lobo
Thursday
Bed and Brew
Friday
Mama Coco, El Lobo
Saturday
Hang Loose Hostel, Siargao Beach Club
Sunday
Happiness Beach Bar and Night Market
Party Tip: Check Each Place For Happy Hours Specials
Things to remember for your night out in Siargao
First and foremost, always respect the culture and traditions of the area. Being considerate and respectful of those who live on Siargao Island is crucial because it is a small community. Safety first, then! Always pay attention to your drink, your possessions, and your surroundings. Although Siargao is a generally secure location, it is always wise to err on the side of caution.
Party Tips: Pregame before heading out, and make sure to charge your phone.
So Does Siargo have nightlife?
Siargao has a growing list of bars, clubs, and restro bars that will keep you entertained all night.
What to do in Siargao at night
Grab a drink and a friend, and head out to General Luna for a fun night out.
Common Questions About Siargo nightlife
Start Planning Your Philippines Trip Now!
Book Your Flight:
Use Skyscanner to find a cheap flights. A travellers favorite way to book flights, as it searches websites and airlines around the world with one click.
Book Your Bus or Transportation Within Phillipines:
There are two ways to book your transporation, ask your hotel or hostel, go to the local bus terminal, or book online, for a less stressful trip using 12go.asia or Easybook.
Book Your Accomodation: 
Find the best hotels or hostels at Booking.com or at Agoda.com. Perks include with no upfront payment. Pay when you check out and Free cancellations.
Dont Forget Your Travel Insurance:
Two popular choices are SafetyWing and WorldsNomads. A traveler should buy traveler's insurance to protect themselves against unexpected events such as trip cancellations, medical emergencies, and lost or stolen baggage. It provides peace of mind and financial protection in case of unforeseen circumstances.
Want More Information On Phillipines?
Be sure to check out my nomad travel guide on the Phillipines for even more tips
Disclosure: Please note that some of the links above may be affiliate links, and at no additional cost to you, I earn a commission if you make a purchase.