Top 10 Instagrammable Spots in Pokhara
One of the cities in Nepal that best represents the country as a whole is Pokhara. Pokhara's stunning natural scenery and pleasant atmosphere have earned it the nickname "Tourist Capital of Nepal." It is Nepal's second-biggest city, and there are many shops, restaurants, hotels, pubs, and other places to go. Pokhara is the best place to go shopping in all of Nepal if you're planning a trip there.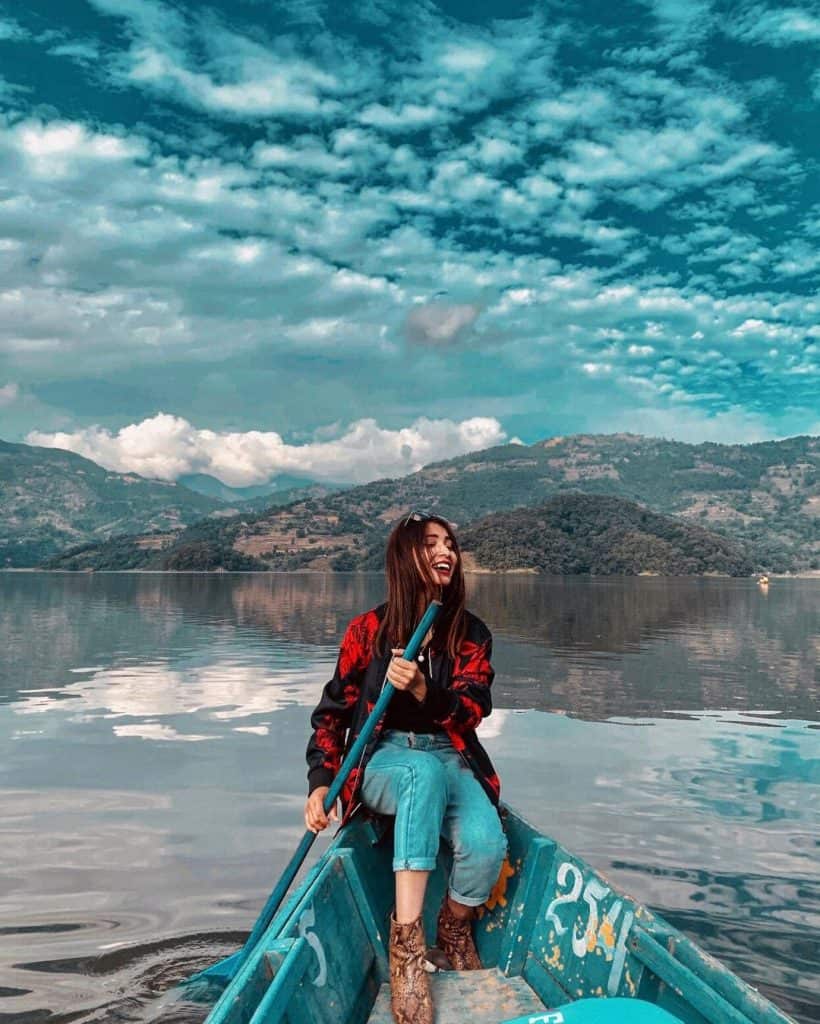 The Begnas Lake Resort is surrounded on three sides by thick bush, and Begnas Lake is on the fourth side. It's around a 40-minute drive from Pokhara's downtown. This freshwater lake is popular with tourists because of its beautiful scenery and clear water. Begnas Lake is one of the best-maintained bodies of water in all of South Asia. Because of its transparency, this body of water mixes in naturally with its surroundings.
The closeness of the Begnas lake to the Phewa lake means that you can see two stunning locations in a short amount of time. The breathtaking Himalayan mountains in the background are enough to make anyone fall in love. Not only that, but the scenery is absolutely stunning, with crystal-clear waterways and green hillsides. The weather is nice almost all year, making this one of the best places to visit in Pokhara.
Location: 11 Lekhnath, Pokhara 33411 Nepal.
Opening hours: 24 hours
 Entry Fee: 10 to 15 INR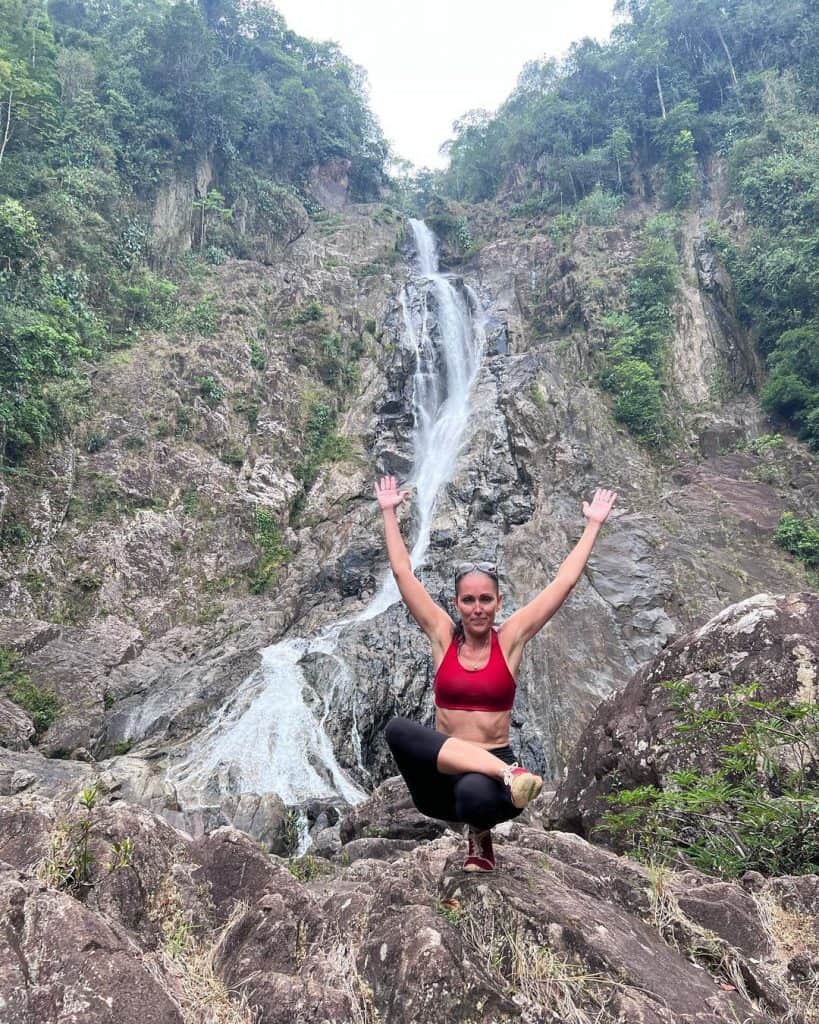 Davis Falls is one of the most beautiful waterfalls in Nepal. In the area, it is known as Patale Chango. This waterfall is beautiful and comes from Phewa Lake. People from all over the world come to this area to see how beautiful these falls are. The fact that this waterfall is underground is one of the weirdest and most interesting things about it. If you like waterfalls, this is one of the best places to go in Pokhara. The bright blue water fights its way through the rocks of the hill to reach Mother Nature.
Tourists are often surprised when this stream suddenly disappears. If you want to see Davis Falls at its most beautiful, you should go to Pokhara during the monsoons. This waterfall is even bigger and fuller because a lot of water flows into it.
Location: Siddhartha Highway, Pokhara 33700 Nepal.
Opening hours: 6:00 AM to 6:00 PM Daily 
Entry fees: 65 INR
3. International Mountain Museum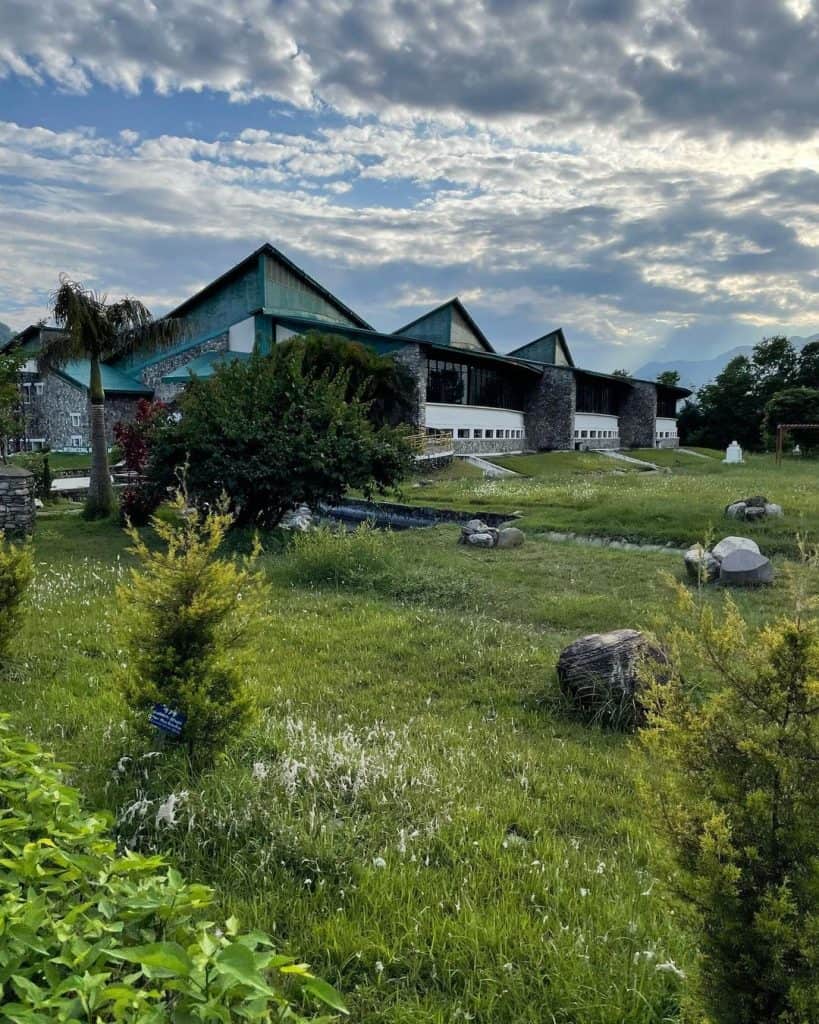 One of the largest and best tourist attractions in Pokhara is the International Mountain Museum. Several things are on display, and there are lots of spaces to explore at your own pace. There is a wealth of information out there to absorb. The International Mountain Museum is a must-see for every climbing enthusiast.
The related information cards are short and straightforward, allowing for a simple understanding of the featured content. You can gain a wealth of knowledge about climbing and other disciplines. The museum's exterior is as beautiful, though in a different way.
Location: Rato Pairo, Pokhara 33411 Nepal.
Entry fees: INR 300
Timings: 9:00 AM to 5:00 PM Daily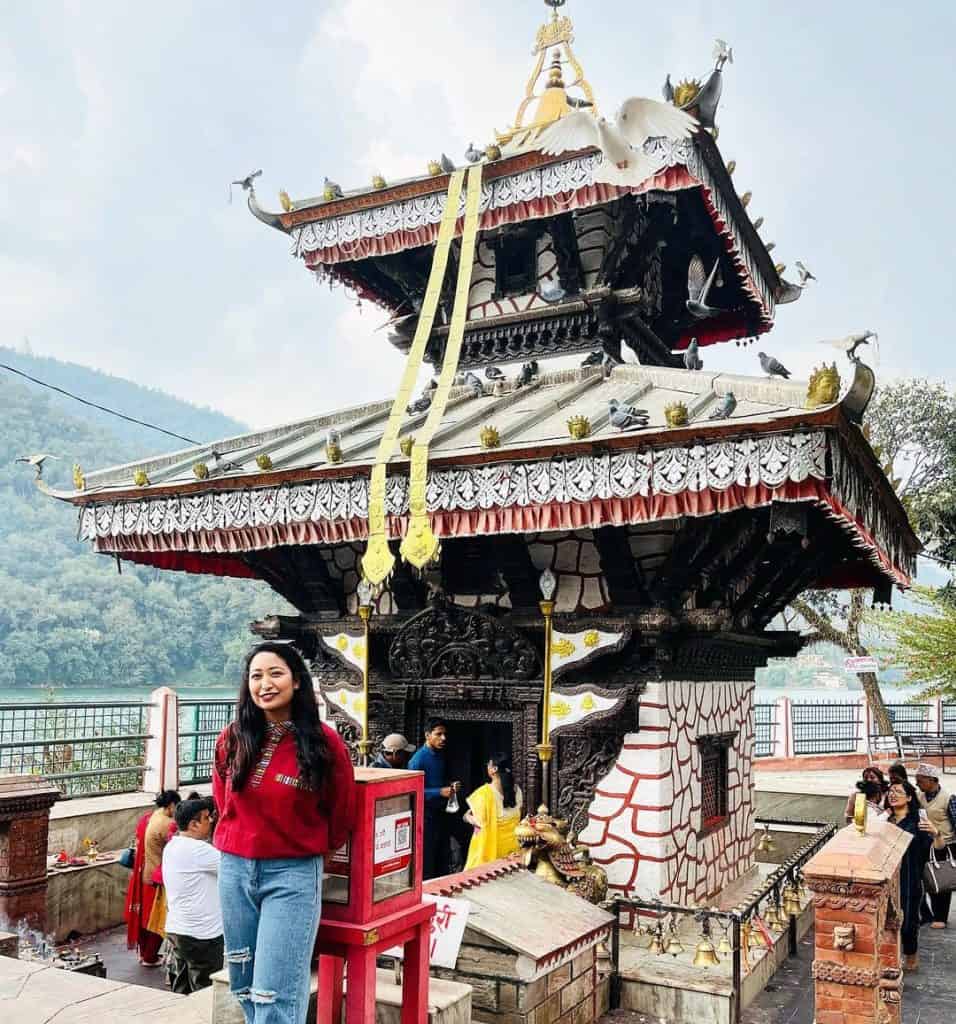 Tal Barahi is a lovely Hindu goddess Durga Devi temple in a clean lake. Pokhara tourism attractions around the temple are going to calm you. The mountain ranges in the background of the lake and temple give you all the feelings of infinity in a single view.
There are coats that take you for a ride around the lake. You feel at ease because the area is cool and surrounded by large, mature trees. You can also get life jackets for a small fee.
Location:  Kaski district of the Gandaki Zone in western Nepal.
Opening hours: Monday to Saturday 10:30 AM to 4:30 PM  
Entry Fees: INR 65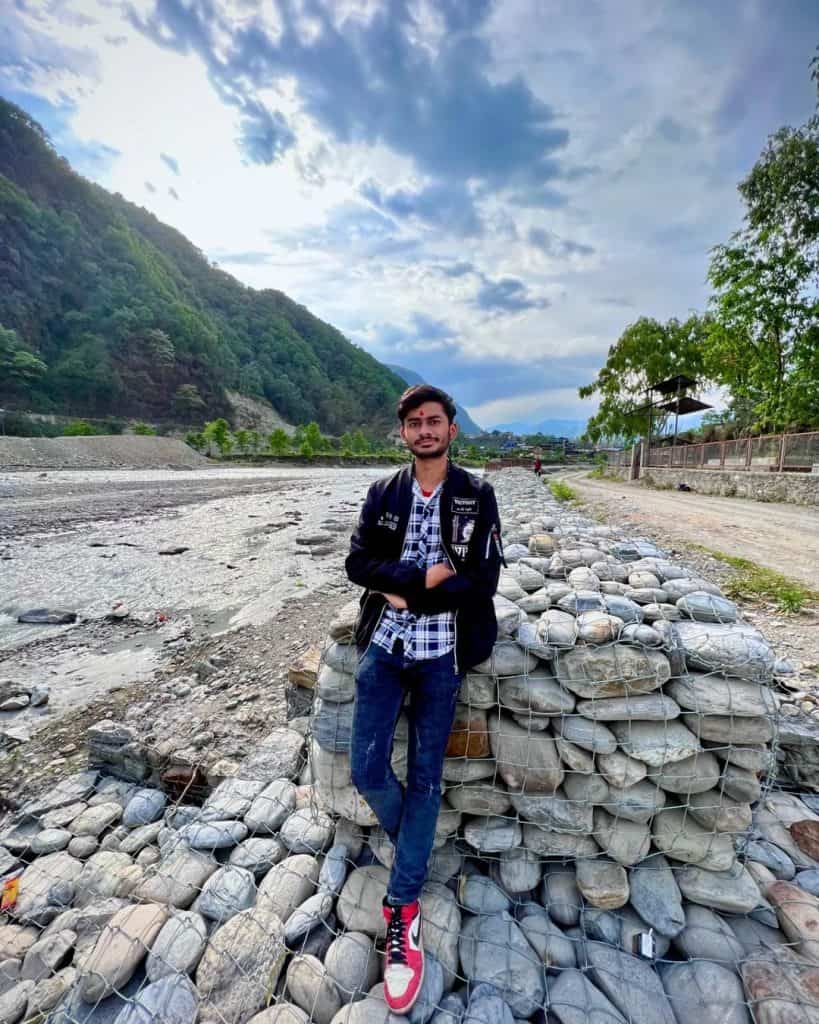 If you're going to Nepal, you must see Pokhara's Seti River. Pokhara features the Seti or Gandaki river. This river is beautiful. The river's water comes straight from the Himalayas, so it is very clear and calm.  It is near places that are good for tourists. The plants and animals across the river are also beautiful.
When you see the milky-white color of the river, you will be stunned. The white limestone underneath gives it this color. The Seti River is popular for rafting. If you are an experienced rafter, you are welcome to take part in this mind-blowing activity. If you aren't an experienced rafter, it would be foolish for you to take part because of the danger.
Location: K.I. Singh Pool, Pokhara, Nepal.
Opening hours: 24 hours
Entry Fees: Free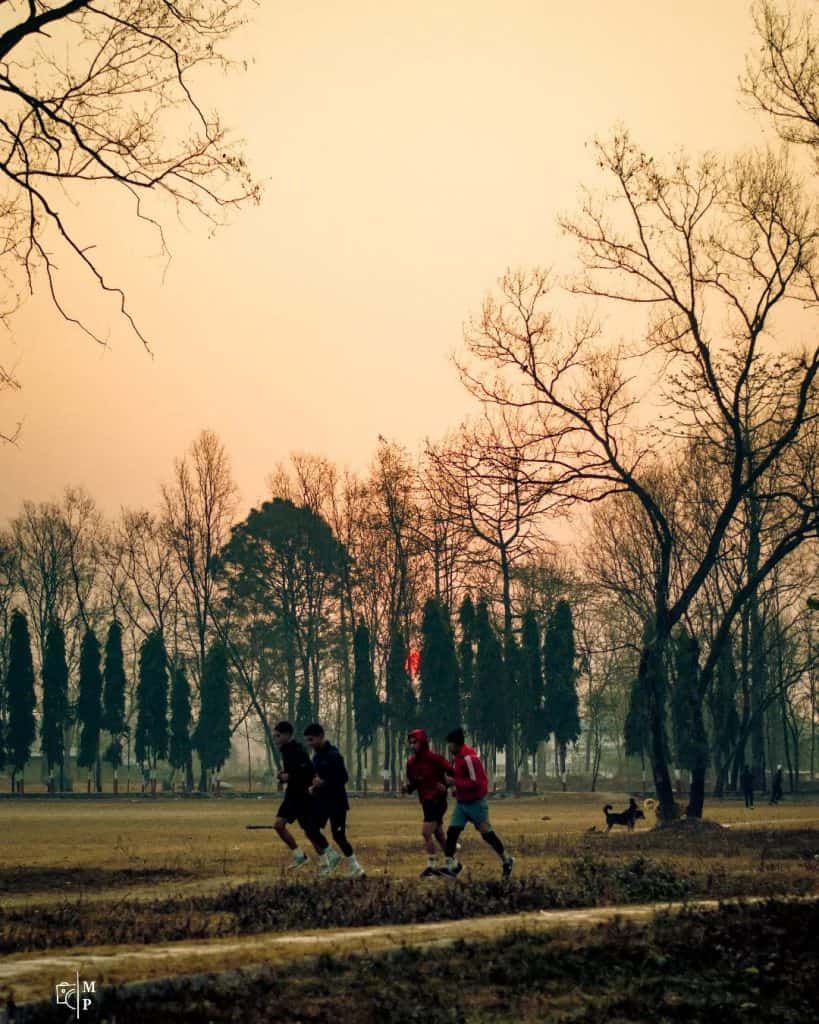 Basundhara Park is a popular tourist spot in Pokhara that is close to the city center. It is next to a big, beautiful lake. The lake has a lot of potential because it is accessible by boat.
It's a great place for a walk in the morning or evening, or for lunch. Go to the Basundhara Park and give your mind a break. The sun's rays will make your face shine, making you look great in pictures.
Opening hours: 24 hours 
Entry Fees: If you go rafting , they will charge $50 per person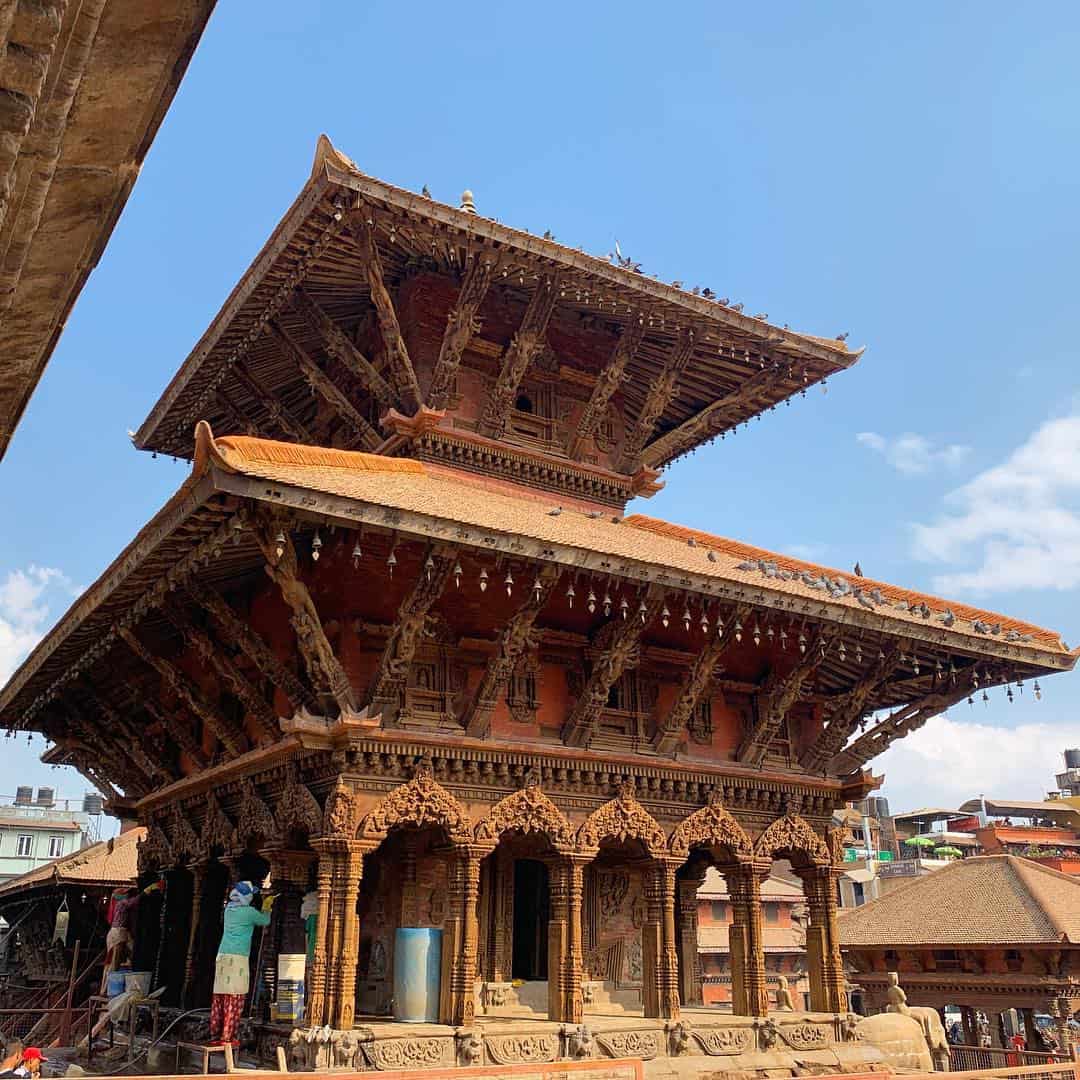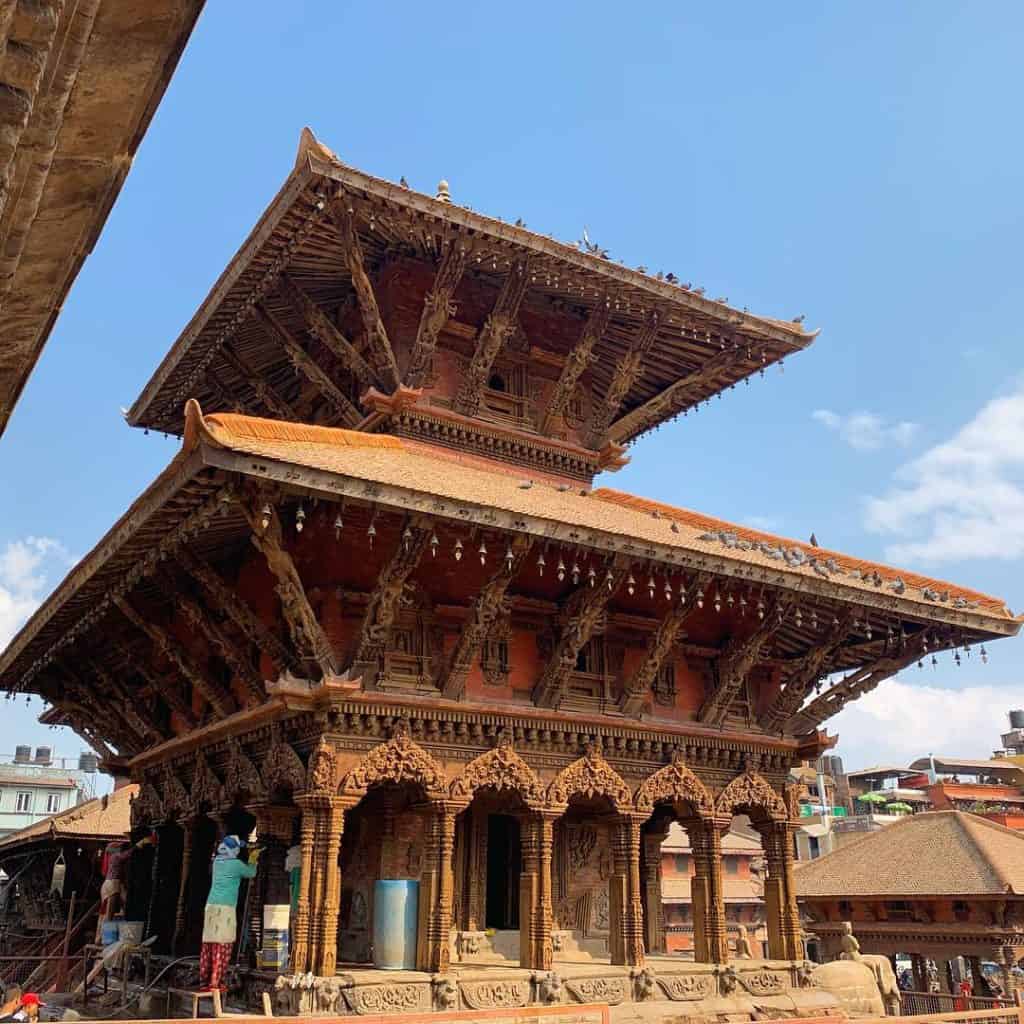 The Bhimsen Temple is a shrine to Bhimsen, one of the five Pandavas in the Mahabharata. Bhimsen is the god of business and trade. It's right next to the Krishna temple in Patan, so you can see two places in a short amount of time.
You can only go into the temple if you are a Hindu. The building's design is absolutely mind-blowing. It has a long history and is a very famous place for tourists to visit. The energy of the temple is so powerful that it is all mysterious and magical.
Location: Ganeshman Sinha Maarga, Pokhara 33700, Nepal.
Opening hours: 24 hours
 Entry Fees: Free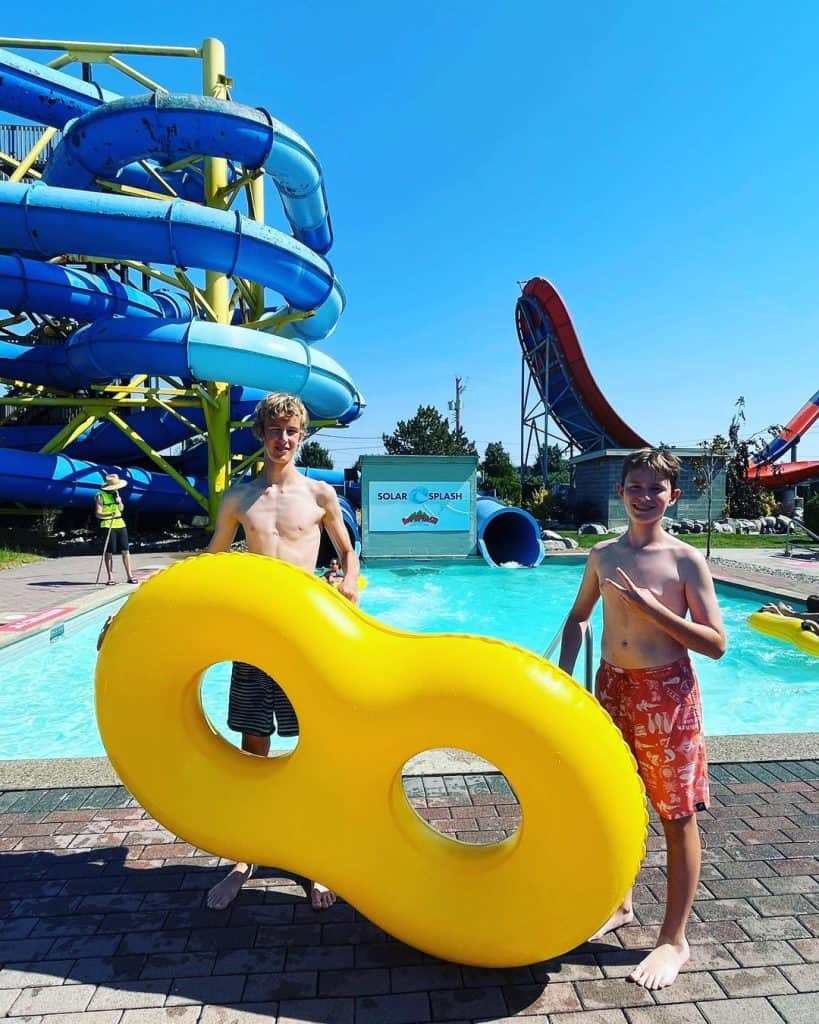 The Big Splash Waterpark is still pretty new, so everything works perfectly. During the monsoon season, this place is a great choice. Both kids and adults will love the water rides. You can also swim in the pool, which is relaxing, and have fun in the shade of the sun.
The people and service are very helpful and easy to work with. Once you get there, you and your family and friends will have a great time. You might want to go there during the week because it's usually busier on the weekends.
Location: Kundahar Bijaypur Rd, Pokhara 33700 Nepal.
Opening hours: 10 AM to 6 PM.
Entry Fees: INR 310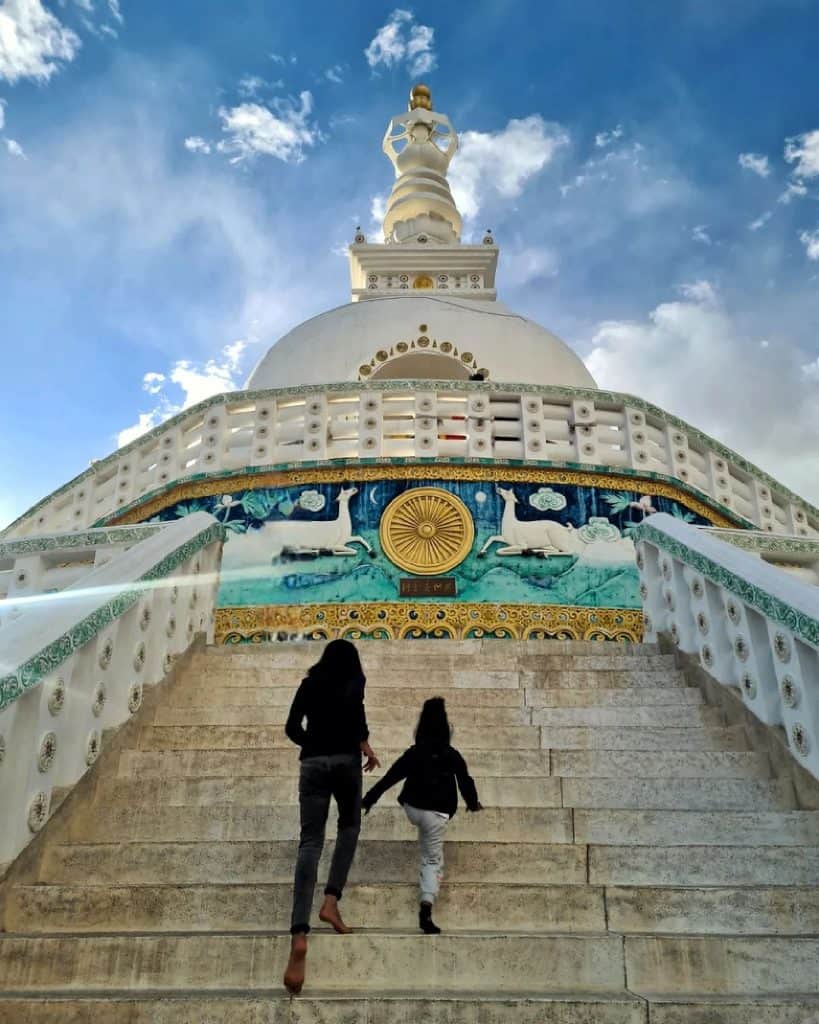 The Shanti Stupa is one of the best places to go in Pokhara because it overlooks the gorgeous Phewa Lake. This stupa is on Anadu Hill, on the edge of the city. It is surrounded by the beautiful Annapurna mountain range. The Shanti Stupa stands out because it is so tall, at 344 feet. It stands out even more because it is milky white.
When you walk into this beautiful building, you'll see four images of Lord Buddha. The fact that four different nations gave these statues as gifts is one interesting aspect of them. Sri Lanka, Japan, Thailand, and Nepal each gave one of these figures to the Stupa. Near the Stupa, there is a prayer hall where prayers are held every day.
Location: Lumbini Sanskritik, 32914, Nepal.
Opening hours: 5 AM to 9 PM Daily 
Entry Fees: Free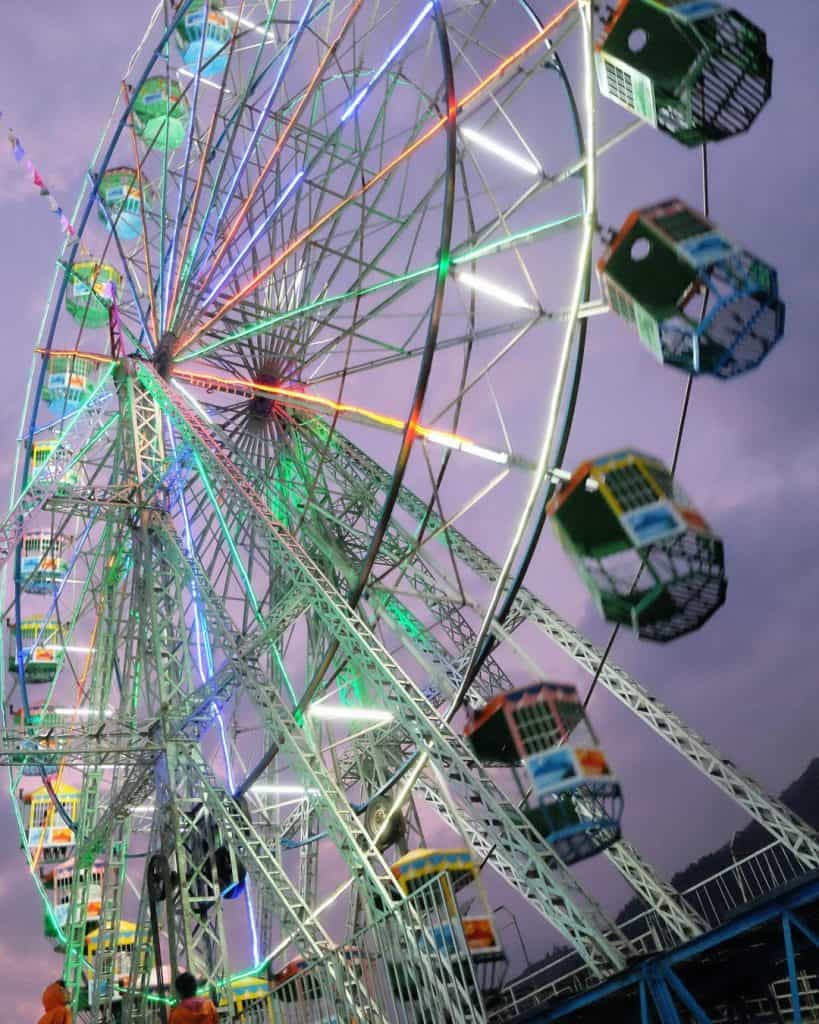 On the lakeside of Pokhara, there is a park called Pokhara Disneyland. It has a lot of fun things to do, like a Ferris wheel, skating, driving vehicles, and riding outside, which makes the place full of laughter and joy. At night, the whole area is lit up by bright and colorful lights.
Location: Lakeside Khara, Pokhara, 33700, Nepal
Opening hours: Mon to Sun 12 PM to 10 PM , Fri 11 AM to 10 PM  
Entry Fees: INR 400
Even though Pokhara has its own charm, it is a visitor hotspot because it is the entrance to the western part of Nepal's Annapurna area. Travelers have been going there for a long time because it has a lot of different landscapes, cultures, and walking ways. The mountain view is one of the best in Nepal, but getting there is usually easy. When you go on a trek in Annapurna, you usually start and end in Pokhara.
Common Questions about INSTAGRAMMABLE PLACES IN POKHARA
Start Planning Your Nepal Trip Now!
Book Your Flight:
Use Skyscanner to find a cheap flights. A travellers favorite way to book flights, as it searches websites and airlines around the world with one click.
Book Your Bus or Transportation Within Nepal:
There are two ways to book your transporation, ask your hotel or hostel, go to the local bus terminal, or book online, for a less stressful trip using EasyBook or 12go.asia
Book Your Accomodation: 
Find the best hotels or hostels at HostelWorld, Booking.com, Agoda.com. Perks include with no upfront payment. Pay when you check out and Free cancellations.
Dont Forget Your Travel Insurance:
Two popular choices are SafetyWing and WorldsNomads. A traveler should buy traveler's insurance to protect themselves against unexpected events such as trip cancellations, medical emergencies, and lost or stolen baggage. It provides peace of mind and financial protection in case of unforeseen circumstances.
Useful Apps?
PNBBS (West Nepal Bus Booking) / BusSewa /Bus Nepal.com – Booking busses
Nepali Chat / imo / WhatsApp – Communication
Hotel Nepal / HolidayPasal.com / Kayak – Hotel booking
Nepal Railways APK / IRCTC Train / App / Yatra App – Booking train
Bhojdeals (Now BHOJ) / Foodmandu / Pokhara Food Delivery – Food Delivery
Uberr / Taximandu / Tootle – Booking Taxi
Want More Information On Nepal?
Be sure to check out my nomad travel guide on the Nepal for even more tips.
Disclosure: Please note that some of the links above may be affiliate links, and at no additional cost to you, I earn a commission if you make a purchase.