IS THERE A DIGITAL NOMAD VISA IN INDIA?
IS THERE AN INDIAN DIGITAL NOMAD VISA?
While India does not have a dedicated visa specifically for digital nomads, it does provide a long-term visa option that enables individuals to live and work remotely for up to five years. This
E Tourist visa
allows flexibility for digital nomads to pursue their work while enjoying India's cultural richness and beauty.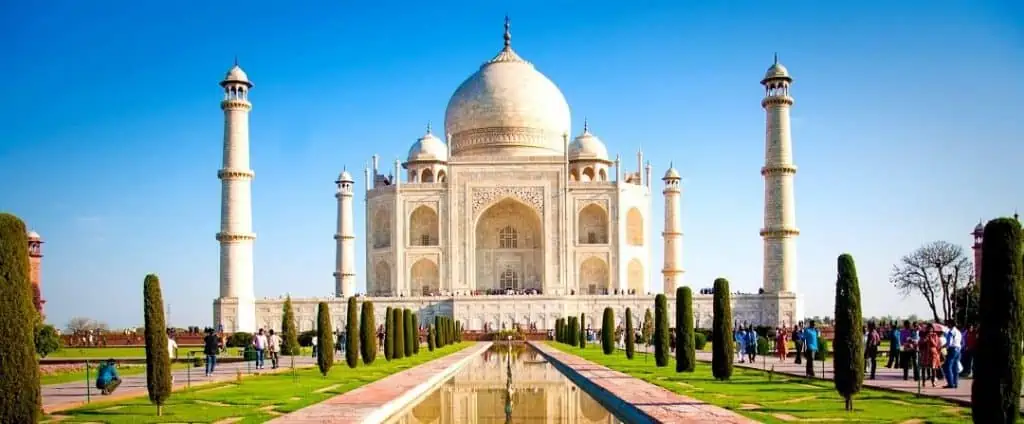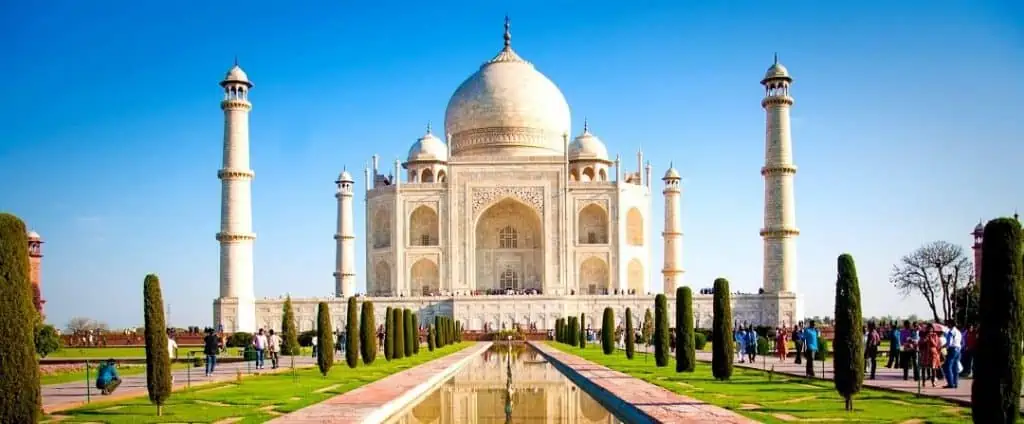 ALTERNATIVES FOR DIGITAL NOMAD VISA E – Visa
India offers an eTourist Visa (Tourist e-Visa) with varying durations of 30 days, one year, and five years, which cannot be renewed. However, regardless of the visa duration, foreigners must exit and re-enter India every 90 days. Citizens of the USA, Canada, and Japan can obtain a tourist visa for up to 10 years, requiring them to leave and re-enter every 180 days.
VISA LENGTH:
The eTourist Visa is available in three durations: 30 days, one year, and five years.

The visa duration starts from the date of arrival in India.
INCOME REQUIREMENTS
India does not have specific income requirements for obtaining a visa. However, it is advisable to have sufficient funds to cover your travel expenses and stay in India. The exact amount may vary based on the type and duration of the visa. Please check with the Indian embassy or consulate for specific guidelines.
Submit a bio-passport page and a photo with a white background.
Pay the visa fee.
Apply online through the Indian immigration website at least four days before arrival.
Processing time for the application is 72 hours or more.
E – TOURIST VISA FOR INDIA ALLOWS ENTRY ONLY THROUGH SPECIFIC AIRPORTS:
Delhi

Mumbai

Chennai

Kolkata

Trivandrum

Bangalore

Hyderabad

Cochin

Goa

Ahmedabad

Amritsar

Gaya

Jaipur

Lucknow

Trichy

Varanasi

Calicut

Mangalore

Pune

Nagpur

Coimbatore

Bagdogra

Guwahati

Chandigarh

Visakhapatnam
CURRENT VISA INFORMATION
Visa on arrival is available for many visitors, but there are restrictions on the length of stay. Here is a list of countries eligible for visas on arrival.
Countries that are Visa-Free Entry to India
To visit India, a visa is required for most travelers. The visa application can be through the Indian Diplomatic Mission or the Indian e-Visa online application. Visa requirements vary depending on the visitor's country of origin. It is recommended that tourists verify whether they need a pre-arranged visa, a visa on arrival, or if they are eligible for visa exemption.
Visa-free entry to India is granted to citizens of the following countries:
Bhutan

Maldives (for stays up to 90 days)
Please note that citizens of Nepal and Bhutan can live and work freely in India without any restrictions on their stay. Visa on arrival is available exclusively for citizens of Japan, with a validity of up to 30 days. However, this visa is not granted to individuals of Bangladeshi or Pakistani origin.
India offers various types of visas based on the purpose of travel and duration of stay. Here are some common types of visas available for India:
Tourist Visa

Business Visa

Employment Visa

Student Visa

Entry Visa

Transit Visa
TOURIST VISA
A Tourist Visa is issued to individuals visiting India for recreational purposes, sightseeing, or visiting friends and relatives.
BUSINESS VISA
A Business Visa is granted to foreign nationals traveling to India for business-related activities, such as attending conferences, meetings, or exploring business opportunities.
EMPLOYMENT VISA
An Employment Visa is intended for foreign nationals who have secured employment in India. This visa is issued to skilled professionals, teachers, researchers, and individuals working with registered NGOs.
STUDENT VISA
A Student Visa is required for individuals seeking to pursue their education in India. This visa is granted to students enrolled in recognized educational institutions.
ENTRY VISA
An Entry Visa is given to individuals of Indian origin who do not hold an Indian passport but wish to visit India for long-term stays, including family visits or social service activities.
TRANSIT VISA
A Transit Visa is required for individuals transiting through India to a third destination. It is valid for a short duration.
INDIA VISA REQUIREMENTS
When applying for a visa to India, you must submit various documents supporting your application. The specific requirements may vary depending on the type of visa and the country from which you are applying. However, the standard set of documents typically includes the following:
India Visa Application Form

Valid passport with at least six months of remaining validity and two blank pages

Passport-sized photograph(s) with specific specifications:

White background

Taken within the last three months

Neutral facial expression, looking straight ahead

Full visibility of face and ears

No glasses

A printed copy of the return or onward flight ticket

Proof of sufficient funds to cover your stay (e.g., bank statements, income tax returns)

Proof of accommodation in India, such as hotel reservations or related documentation

Payment of the visa fee as required by the consulate
Additional requirements for specific visa types may include:
For India Student Visa:
Reference letter(s)

Letter of acceptance from the educational institution
For India Business Visa:
Letter from your employer

Letter of invitation from the Indian company or organization
For India Work Visa:
An employment contract or offer letter

You may also be asked to provide additional documents such as:

A cover letter introducing yourself and explaining the purpose of your travel

Trip itinerary detailing your planned activities in India

Any other documents requested by the Embassy or Consulate based on the nature of your trip
Steps on Applying on those Visas
Step 1: Gather Required Documents
Irrespective of the visa type, it is essential to collect all the necessary documents to ensure a smooth application process. For a tourist visa, applicants need to provide the following:
Copy of a valid passport with at least six months of validity.

Digital passport photo.

Proof of onward travel, which is required upon entry to India.
Step 2: Complete the Visa Application
After gathering the documents, applicants can begin their visa application online by visiting the official website. They should follow the on-screen instructions, enter their personal and travel information, and upload the digital passport photo and a copy of the passport with the required validity. The online application form can then be submitted to the immigration authorities. A visa fee, which varies based on the visa type, needs to be paid during this process.
Step 3: Await Visa Approval
Once the application is submitted, applicants need to wait for the decision on their tourist visa. The processing time is usually quick, with the majority of applicants receiving a response via email within 72 hours of submission.
Step 4: Provide Biometric Details
Upon arrival at an Indian airport, applicants must provide their biometric details before entering the country. This includes a digital photograph, fingerprints, and a digital signature. Alternatively, applicants can have their biometric details captured at an Indian diplomatic mission in their home country, which can expedite the process upon arrival in India.
Note:
For other types of visas, such as business, employment, student, entry, or transit visas, the specific requirements and additional steps may vary. It is important to consult the official website of the Indian Embassy/Consulate or contact them directly to obtain accurate information about the application process for each visa category.
In conclusion, embarking on your digital nomad adventure in India requires a few essential steps. First, you must determine the visa category that suits your purpose. Then, gather the necessary documents and navigate the user-friendly online application system. Paying attention to detail and providing accurate information is crucial to avoid any delays. Once your application is submitted, simply wait for the visa processing time. Throughout your stay in India, adhere to the visa regulations to enjoy a seamless experience. So, get ready to embrace India's vibrant culture, diverse landscapes, and incredible opportunities as you embark on your digital nomad journey. Happy nomading in India!
Start Planning Your India Trip Now!
Book Your Flight:
Use Skyscanner to find a cheap flights. A travellers favorite way to book flights, as it searches websites and airlines around the world with one click.
Book Your Bus or Transportation Within India:
There are two ways to book your transporation, ask your hotel or hostel, go to the local bus terminal, or book online, for a less stressful trip using EasyBook or 12go.asia
Book Your Accomodation: 
Find the best hotels or hostels at HostelWorld, Booking.com, Agoda.com. Perks include with no upfront payment. Pay when you check out and Free cancellations.
Dont Forget Your Travel Insurance:
Two popular choices are SafetyWing and WorldsNomads. A traveler should buy traveler's insurance to protect themselves against unexpected events such as trip cancellations, medical emergencies, and lost or stolen baggage. It provides peace of mind and financial protection in case of unforeseen circumstances.
Useful Apps
AbhiBus/MakeMyTrip/ClearTrip – Booking Buses
Whatsapp/Wechat- Communication
Want More Information On India?
Be sure to check out my nomad travel guide on the India for even more tips.
Disclosure: Please note that some of the links above may be affiliate links, and at no additional cost to you, I earn a commission if you make a purchase.