Top 8 Instagrammable places in Colombo
Colombo is a busy and vibrant city with a mix of modern and colonial architecture and landmarks.Sri Lanka has become known as one of the world's most desirable tourist destinations, as visitors discover the exquisite charm and beauty of this magnificent island in the Indian Ocean. If you're planning a trip to Colombo, keep reading to learn about 8 Instagrammable sites in the city.
The Galle Fort is the first stop. Galle Fort, which was first built by the Portuguese in 1588, is only a two-hour drive south of Colombo.This is attractive, interesting, and completely lovable. This is unquestionably one of the places you should not miss when in Sri Lanka.It has stunning colonial buildings and unique cobblestone streets. The magnificent views of the water from the Fort's walls make the entire location a photographer's dream.
Please try to avoid taking shots in the middle of the day if possible, as this is when the lighting is the worst. Instead, shoot images at sunset or sunrise since the lighting is at its softest, resulting in considerably more aesthetically pleasing photos.
Independence Square, one of the most beautiful spots to spend an evening in Colombo, is a national monument in the country's commercial city that was constructed to mark the country's independence from British colonialism.Apart from being a memorial hall, it is also a park and walking trail that is popular with joggers, especially in the mornings and nights. You may add a beautifully beautiful shot to your Instagram profile, but you will also be recording a piece of Sri Lanka's proud heritage. It is recommended that you arrive as early as possible in the morning if you want to catch beautiful views of this spot devoid of crowds.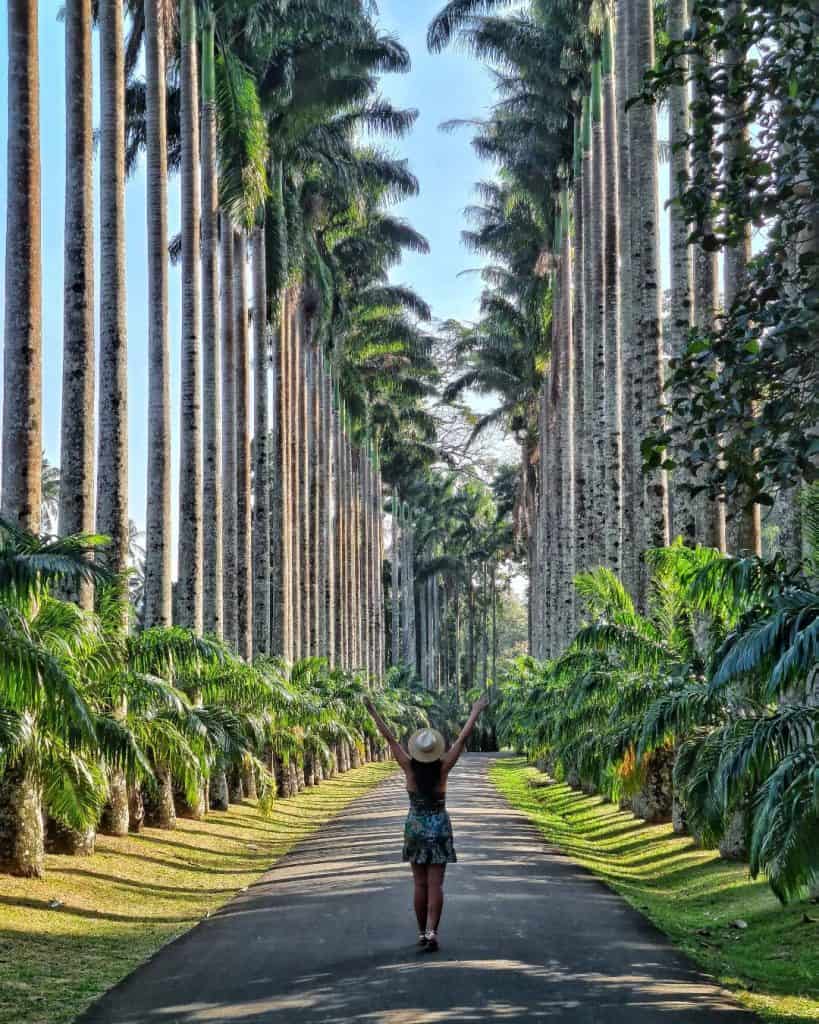 Unawatuna Beach, a beach lover's delight, is third on the list of the eight most Instagrammable sites in Sri Lanka. Unawatuna is a significant beach town in Sri Lanka, only 6 kilometres from Galle. This is one of Sri Lanka's Hot Spots, with beautiful palm-lined beaches and blue waters, making it ideal for sundowners.
The golden hours (just after sunrise or just before sunset) are the greatest times to take photographs, but daytime photography is still acceptable. When taking photographs, always use an external flash. This assists you in filling in the light and avoiding shadows.
This legendary train ride will take you through stunning emerald tea fields and endless rolling hills.There's something liberating about being able to gaze out the train window and take in the breathtaking scenery.When photographing from a moving body or vehicle, it's critical to keep your shutter speed in mind and set it correctly. If your photos are coming out blurry, try increasing your shutter speed.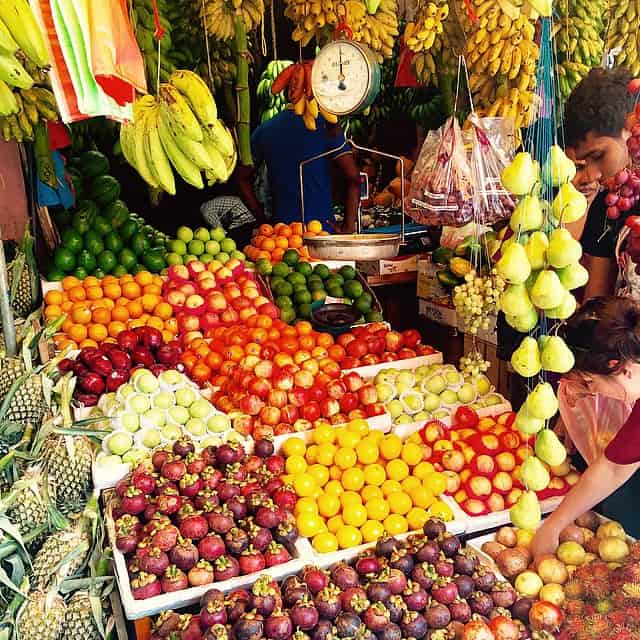 Visiting local markets is one of the finest methods to learn about a place's culture. The Kandy market, which is popular with residents, is just a short distance from the train station. This is the greatest spot to get some fresh fruit and learn about the local culture and way of life. Trekking in Kandy is the greatest option if you enjoy hiking.The market is a photographer's dream. It's crucial to be respectful of the people and shops, so ask them gently if you can photograph them.
6. Knuckles Mountain Range
If you want to reconnect with nature, visit the Knuckles Mountain Range in Kandy. The range's rocky peaks are supposed to resemble the knuckles of a closed fist (thus the name), and it spans 18512 hectares.The area is ideal for walking, with the ever-changing environment taking you through grassland, through streams, past tumbling waterfalls, and providing magnificent vistas.
7. Tea Plantations In Nuwara Eliya
The tea plantations are one of Sri Lanka's distinctive features. Get all wanderlust-y like the image above, or simply walk into a tea plantation on the track up to Little Adam's Peak in Ella, as this instagrammer appears to have done based on the background. When visiting regions surrounded by flora, the color of your clothes is very significant. Wear an attire that contrasts with your surroundings. Whites, pinks, and yellows, for example, go well with tea plantations.
8. Floating Market Pettah
The charming floating market in Pettah, just a kilometre off Main Street, is a breath of fresh air from Colombo's crowded streets. The quiet waters, wooden panels, and cement walkways have combined to create a haven in the centre of one of Colombo's busiest areas. It was opened in 2014 and consists of 92 shopping stalls where you can find something colourful that catches your eye. It's a terrific place to get your camera panting for air with different angles that showcase the best of this floating market.
Colombo, with its rich culture, history, and breathtaking scenery, can be an amazing destination to soak up Vitamin D while basking on its sunny beaches. Colombo will allow you to enjoy the splendor of this island nation, from breathtaking beaches to urban parks where you may be one with nature.