Top 10 Instagrammable Places in Manila
Iloilo City is known as the "City of Love". It is said that Iloilo City was the first city outside of Manila to have a concrete road, and ships were made here, representing the city's happy beaches as the entry point for trade. The increasing number of modern buildings, hotels, condominiums, commercial centers, and townships are all indicators of the country's booming economy in the present day. Those who are looking to get away from the noise and bustle of the city and simply relax will find that this location is ideal. Because the traffic isn't nearly as bad as it is in Manila, getting around the city is actually rather enjoyable.
1 Jaro Metropolitan Cathedral
The Jaro Metropolitan Cathedral is one of the city's most recognizable landmarks due to its beautiful architecture and the love of its believers. No visit to Iloilo is complete without paying a visit to the National Shrine of Our Lady of the Candles. Jaro Cathedral's bell tower, which overlooks Jaro Plaza, has a strikingly unique design. The earthquake destroyed the old church building, but the tower survived.
Don't forget to take images of Jaro Cathedral if you like architecture and history and want to fit in with the vibe of the City of Love on Instagram.  The cathedral's exterior and main entrance feature a staircase leading up to a shrine dedicated to Our Lady of the Candles, which overlooks the plaza.
Location: In the district of Jaro in Iloilo City, Iloilo, on the island of Panay in the Philippines
Opening hours: 9 am to 5 pm Daily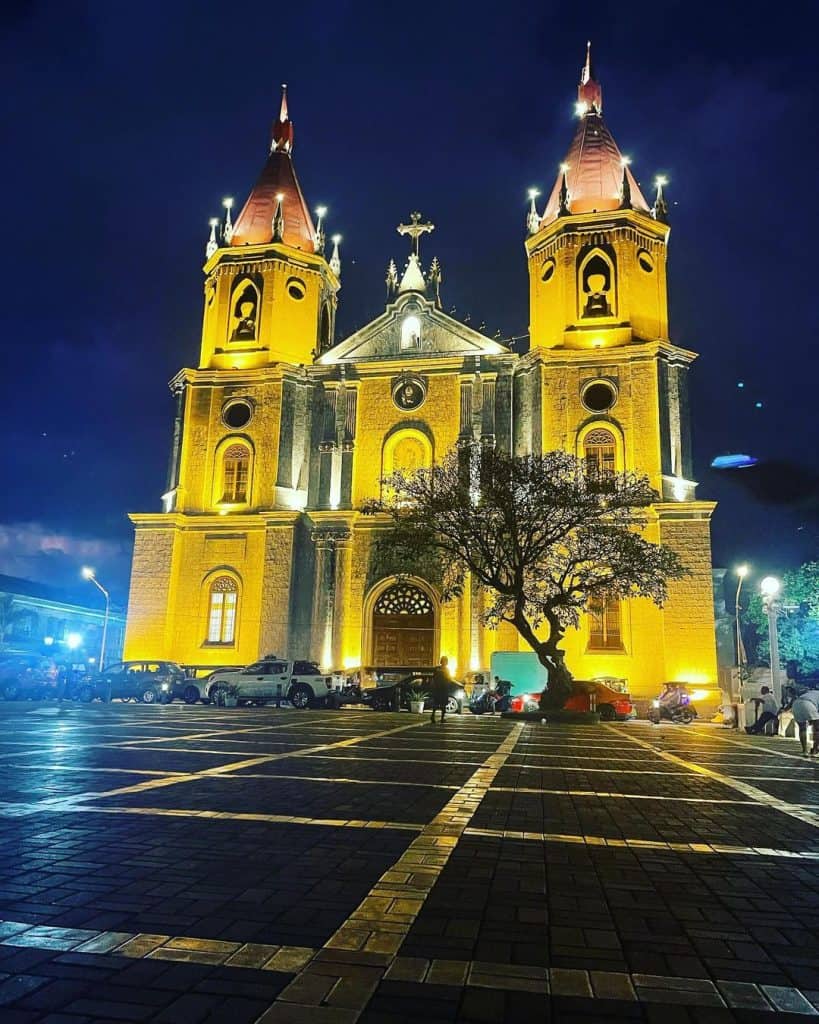 The Molo Church, also known as Saint Anne's Parish, is a popular tourist destination in Iloilo. Because all of the saints represented within its walls are women, this religious organization is often referred to as the Church of the Women or the Feminist Church. The special feature of this structure is that it was constructed in 1831 and uses white coral rocks and egg whites. Molo Plaza, located just in front of the church, is a popular gathering place for local Filipinos on Sundays.
Location: 132 San Pedro St, Molo, Iloilo City, 5000 Iloilo, Philippines
Opening hours: Close for Mon and Fri;   for Tues , Wed , Thurs , Sat , and then 9 am to 12 pm & 3 pm to 5 pm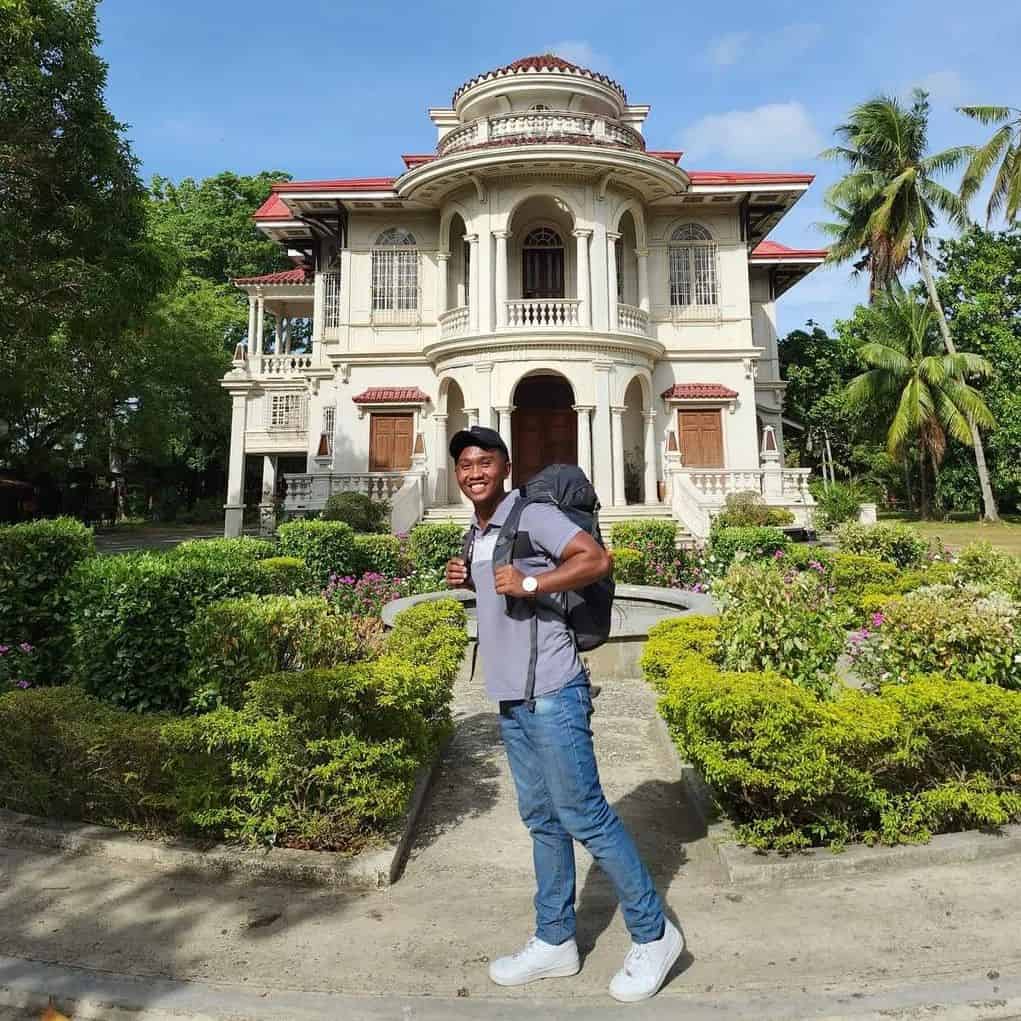 The Molo Mansion, once a private residence, is now an iconic pasalubong shop and tourist attraction in Iloilo. The first story is where you'll find the Kultura booth and souvenir shop, while the second floor features an art show. This magnificent building is perfect for posting on social media. It's in front of the Molo District Plaza, so it's convenient for sightseers. This 1950s home is stunning and has a lot of history. It was rumored to be haunted and cursed, so instead of leaving it abandoned, it was turned into a tourist attraction with a store. This has become Iloilo's most important historical home and has been carefully conserved both externally and internally. There is a souvenir shop there where you can pick up some souvenirs to take home with you.
Location: Yusay-Consing Mansion, Locsin St, Molo, Iloilo City, Iloilo, Philippines
Opening hours: Mon to Sat 10 am to 7 pm , Sun 9 am to 7 pm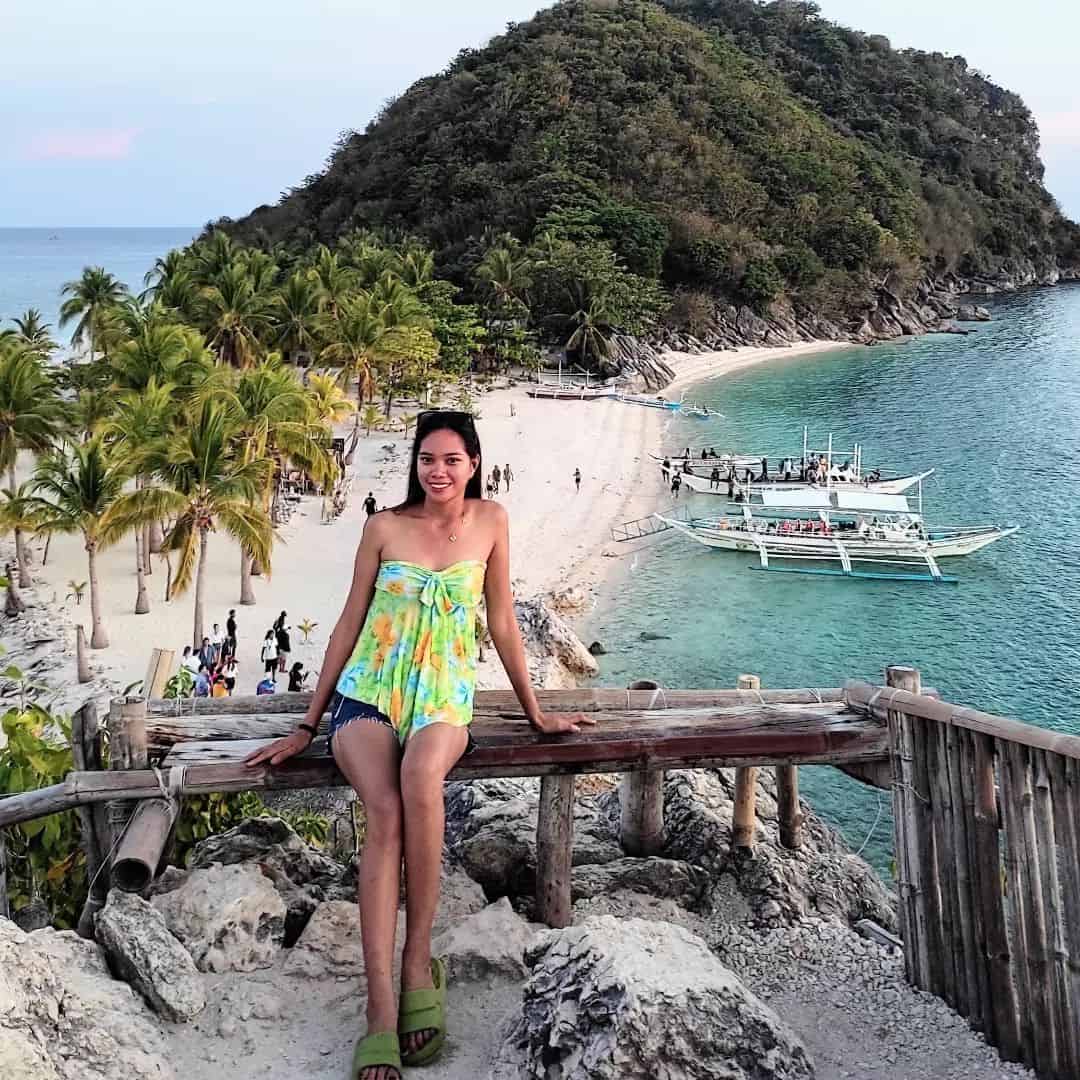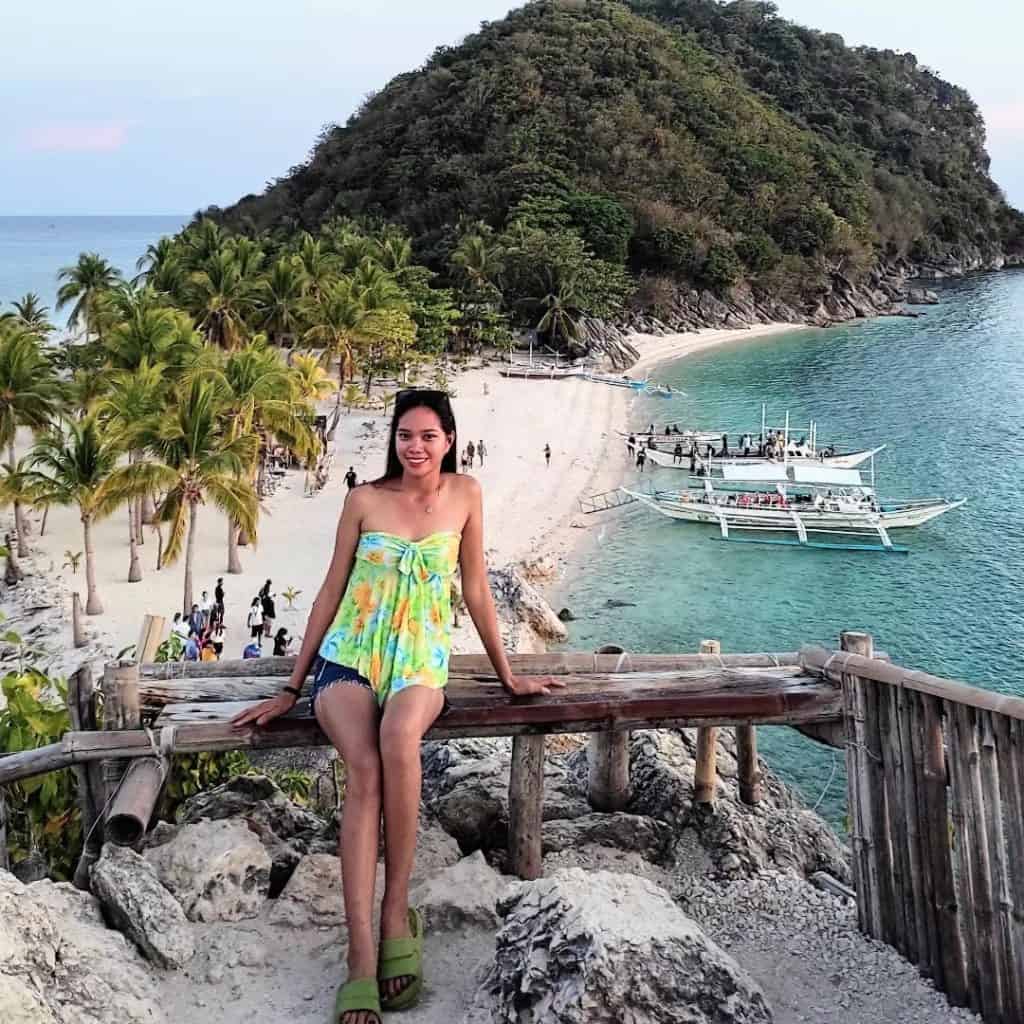 If you like to explore the islands, you should add the Gigantes Islands to your trip. It is a paradise unlike any other, and anyone who wants to understand why it is such a famous location in Iloilo should go there at least once. Islas de Gigantes, which can be found in the most northern part of the province of Iloilo, is a paradise that you simply must go to if you have a passion for beaches and beautiful scenery. To reach here, you may grab a ride via Carles and Estancia.
Location: Within the larger Western Visayas archipelago in the Visayan Sea. It is part of the municipality of Carles, Iloilo, Philippines, and the northernmost part of Iloilo province. 
Opening hours: 24 hours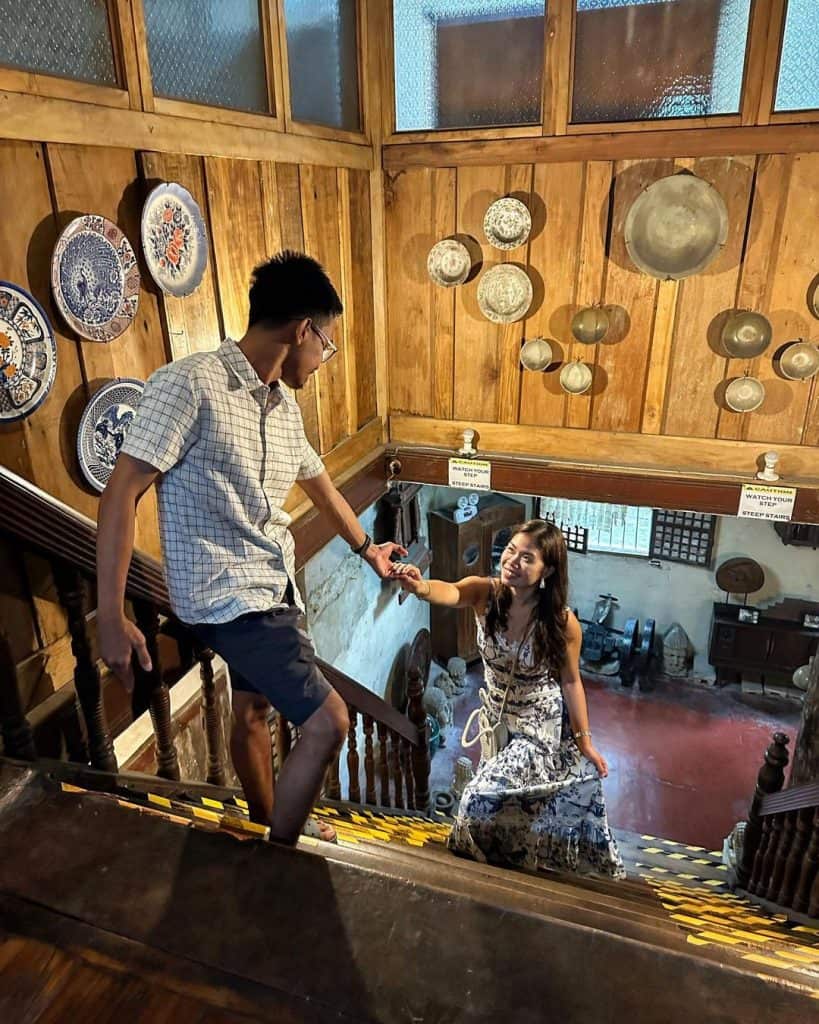 The Camina Balay Nga Bato is a house that has been around for the past 150 years and can be found in the district of Villa Arevalo. Before the Camias got their hands on it, several different families owned it. Because of its traditional Ilonggo cuisine, it is a popular destination for vacationers.
On the first floor of this stunning stone residence is a shop that sells native woven fabrics as well as food items and dishes, such as Tablea chocolate and batirol for creating a tsokolate, suka (vinegar) and homemade sinamak (spices in vinegar), and Tablea chocolate and batirol for making a tsokolate.  On the second story, both the living room and the dining room are decorated with historical artwork and materials that can be learned from.
Location:  MGQ7+RXW, Villa Arevalo District, Iloilo City, Iloilo, Philippines
Opening hours: 8 am to 5 pm Daily
6. Pineridge Bucari Mountain Resort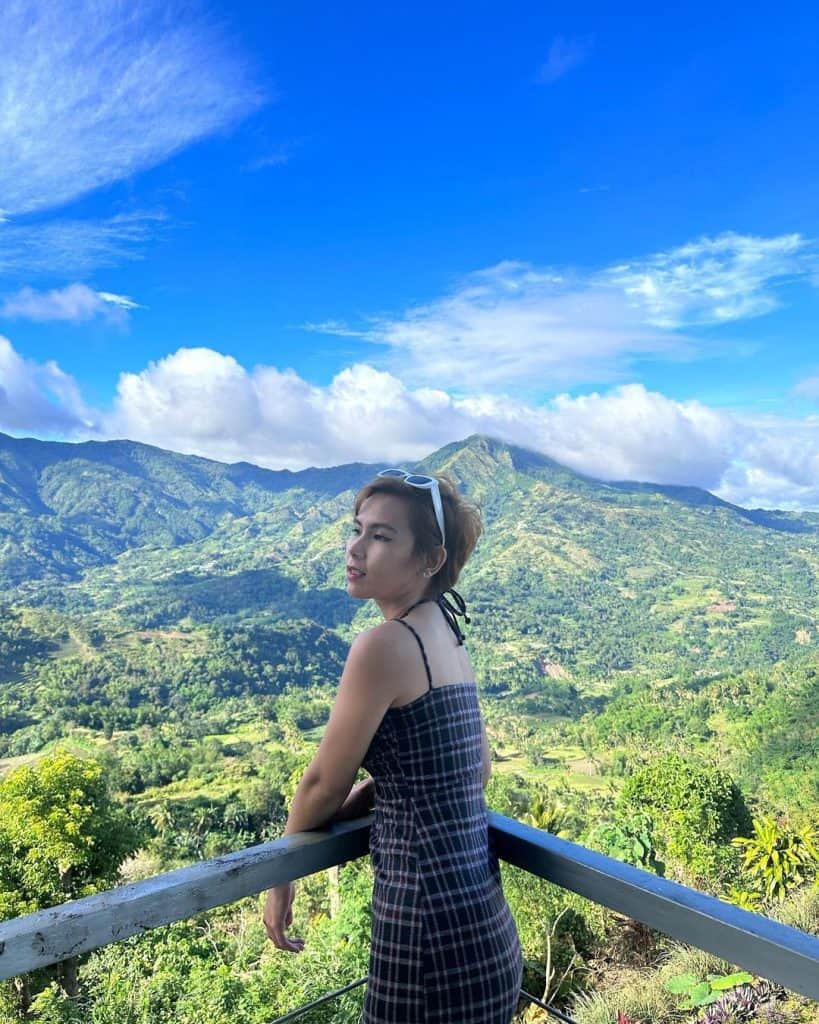 This mountain resort is the ideal location for making precious memories with our friends and family. It is situated in the midst of the foggy mountains, surrounded by nature and vegetation on all sides. This spot is perfect for relaxing and getting away from the hustle and bustle of city life. Surprisingly, Iloilo City can be reached in just under two hours by car. Therefore, if you are too lazy to trek to the top of Bucari, Leon, you can attempt Pineridge instead, and not only will you get a lovely view for your Instagram, but you will also get some exercise.
Location: V8F3+2J5, Unnamed Rd, Leon, Iloilo, Philippines
Opening hours: 24 hours
Have you ever wanted to go to an island with a beach that seems to go on forever, a thick forest, and beautiful blue water? You should go to Sicogon Island in Northern Iloilo, which is a paradise. It's definitely one of the best places to visit in Iloilo. Aside from the beach, there are many other places to see here, like the ruins of a luxury hotel and Mount Opao, a beautiful mountain with a forest, a natural spring, and a bare rock peak that can be reached in 1–2 hours.
Location: In the northern region of Iloilo, flanked by Panay Island on the west and the Visayan Sea on the east
Opening hours: 24 hours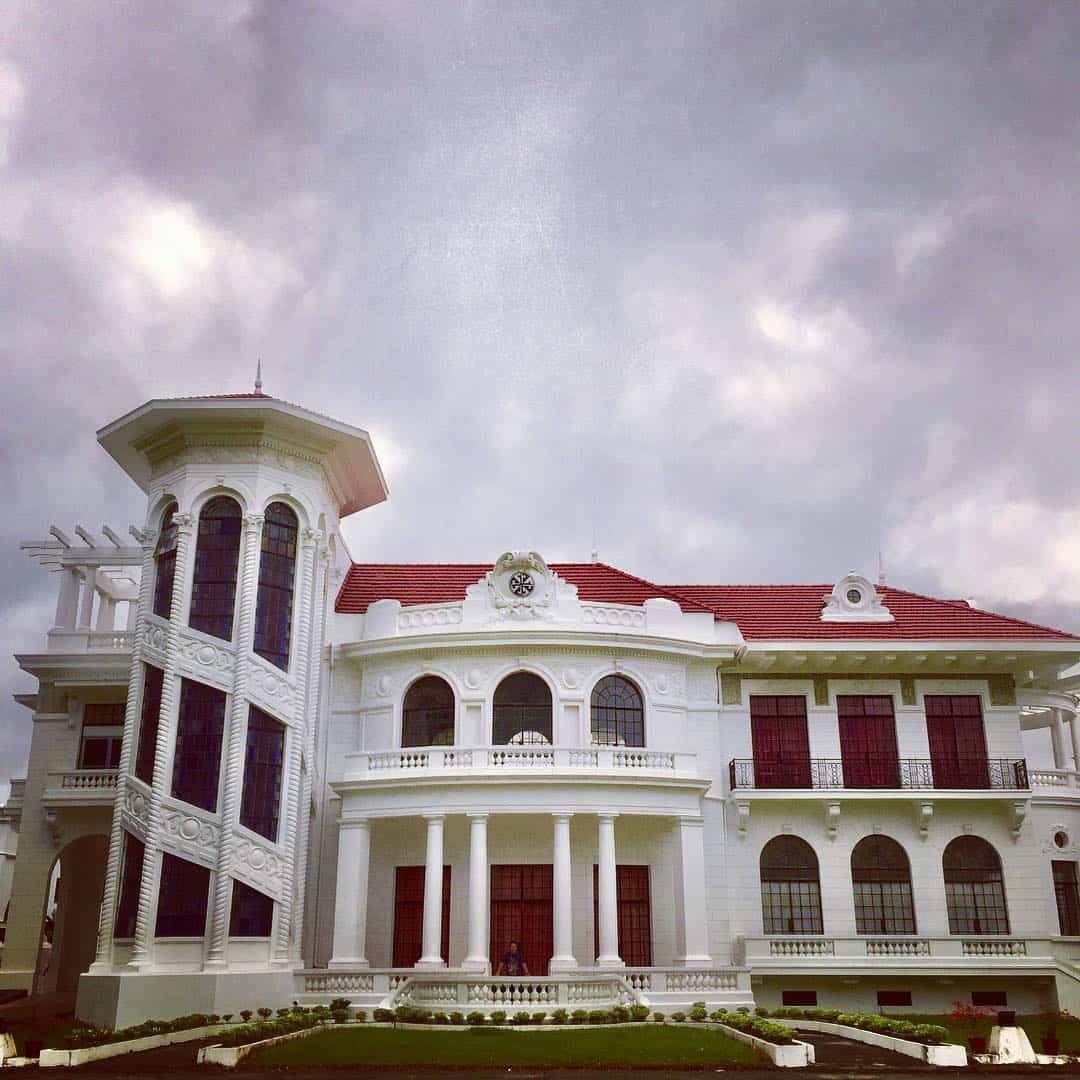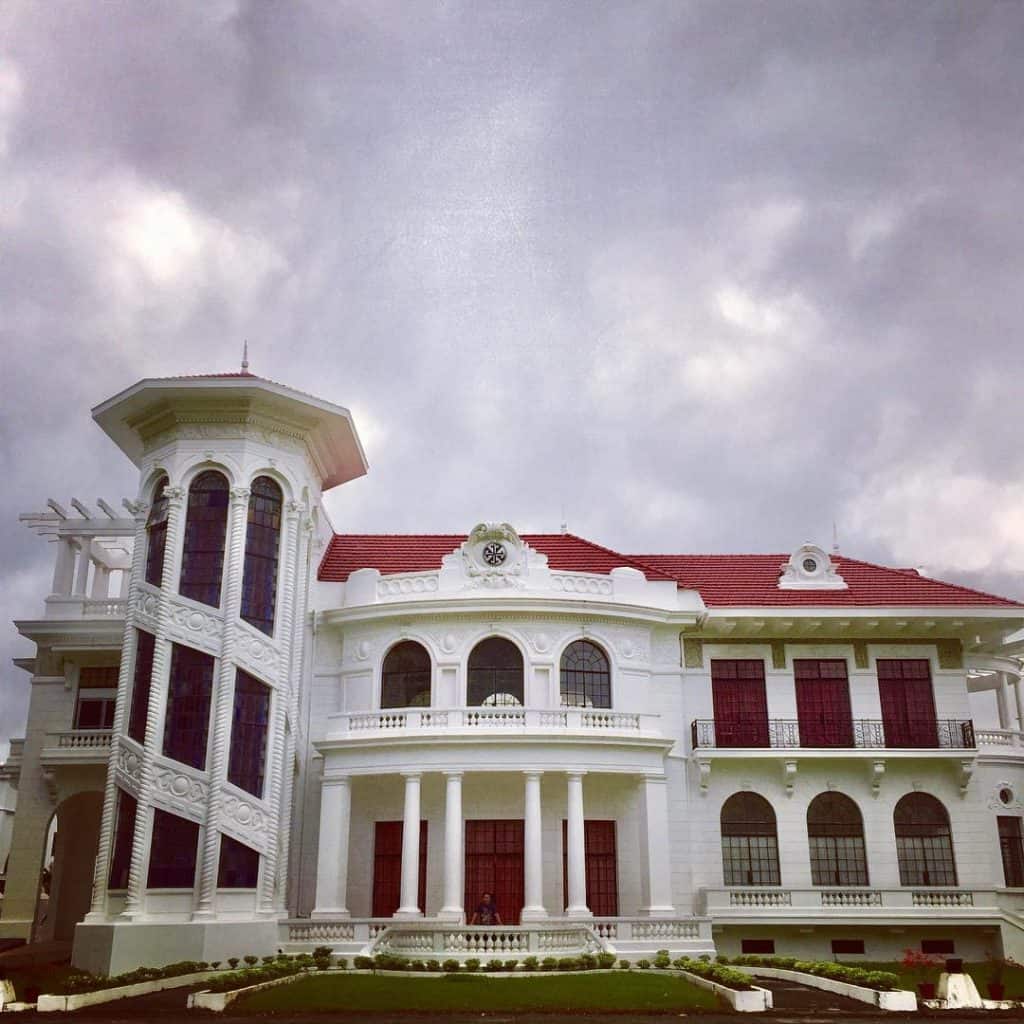 In Tabuc Suba, Jaro, is where you can find the Lizares Mansion. It serves as the location of the Dominican-run Angelicum School in Iloilo. Don Emiliano Lizares built the palace in 1937 for his wife, Concepcion Gamboa, their two boys, and their three daughters. The architecture is in the Romanesque  Every Christmas, the mansion's broad lawn and exterior facade are decorated with lights, drawing nearby tourists to stop and take pictures.
Location: Tabuc Suba, Jaro, Iloilo City
Opening hours: 8 am to 7 pm Daily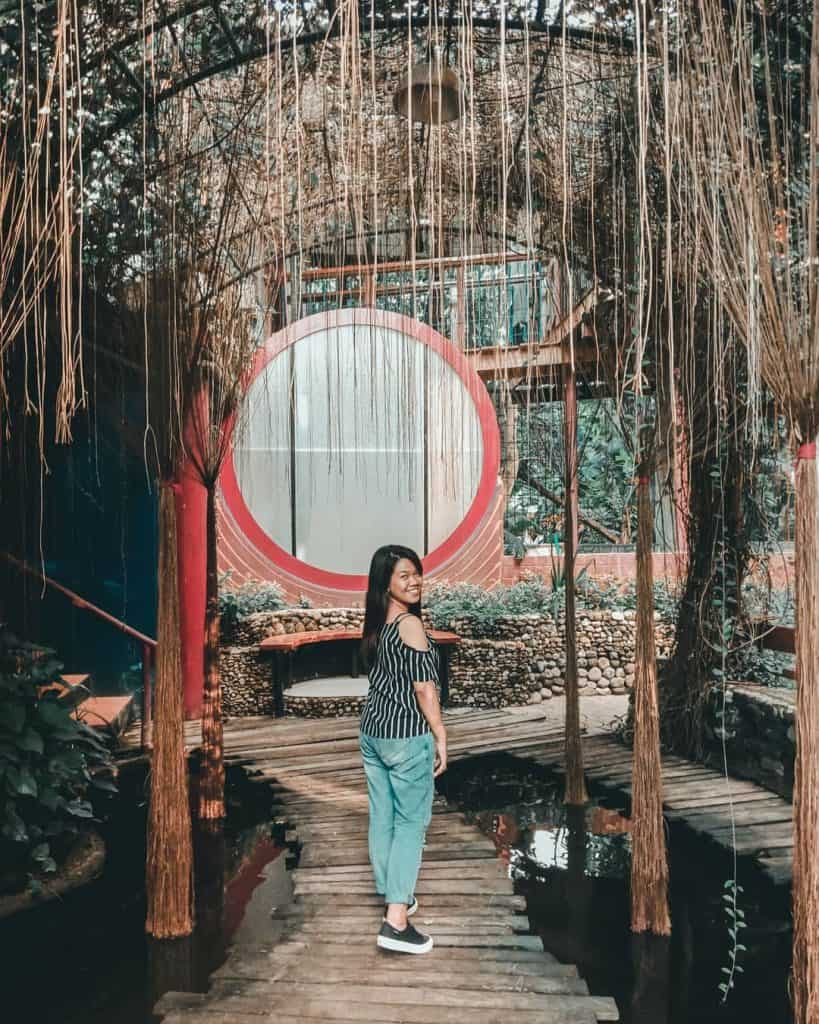 A breathtaking fusion of Japanese and Philippine flora and fauna that results in a one-of-a-kind atmosphere. Just one hour's drive to the south of Iloilo City brings you to this location. The impressive collection of paintings, antique handcrafted chess boards, model boats, and bamboo crafts at Sulu Garden never fails to impress visitors. You are free to snap pictures in any part of Sulu Garden, and I can guarantee that whatever you capture will make an excellent addition to your Instagram story.
Location: J6RM+766, Iloilo-Antique Road, Miagao, Iloilo, Philippines
Opening hours: 10:30 am to 8 pm Daily
10. Iloilo River Esplanade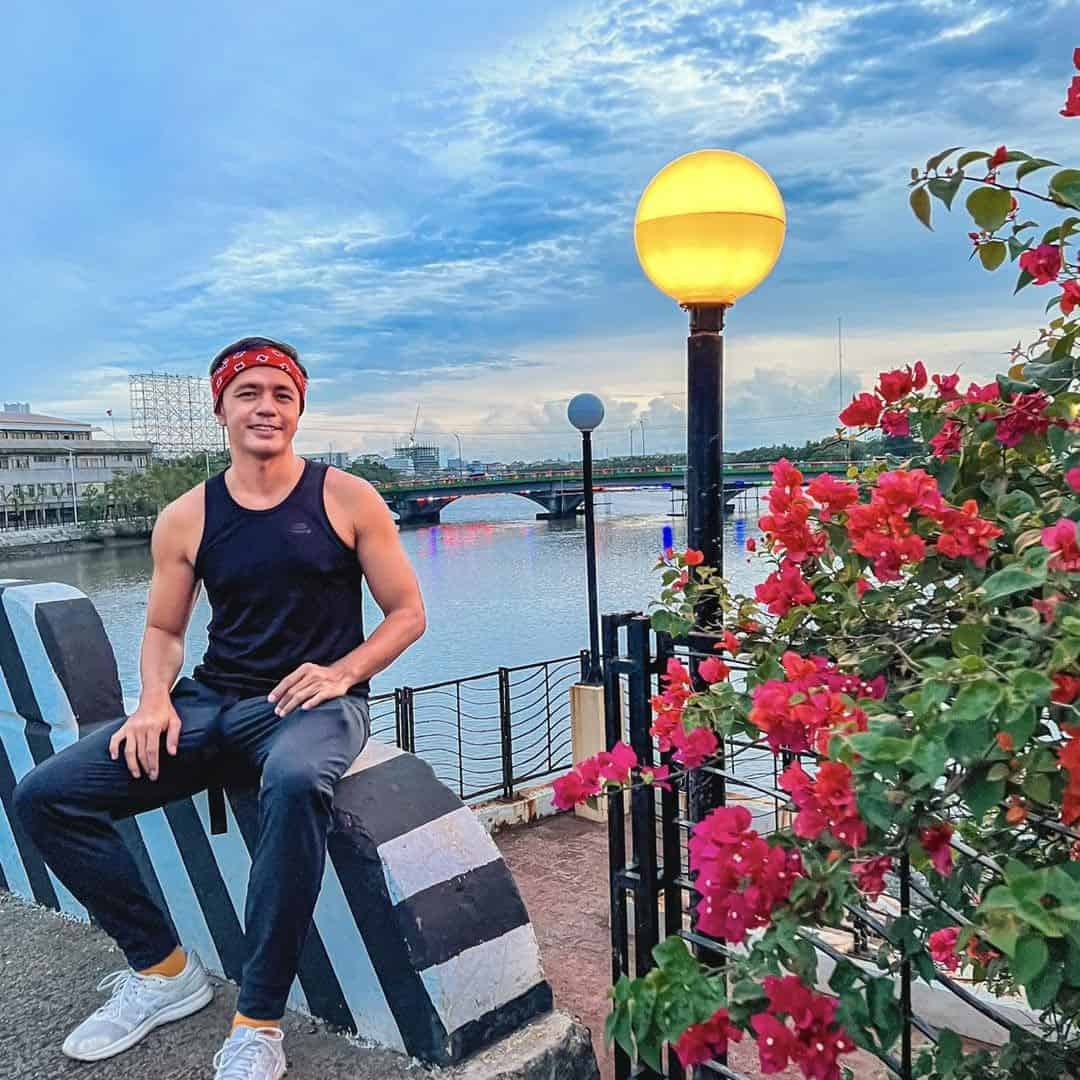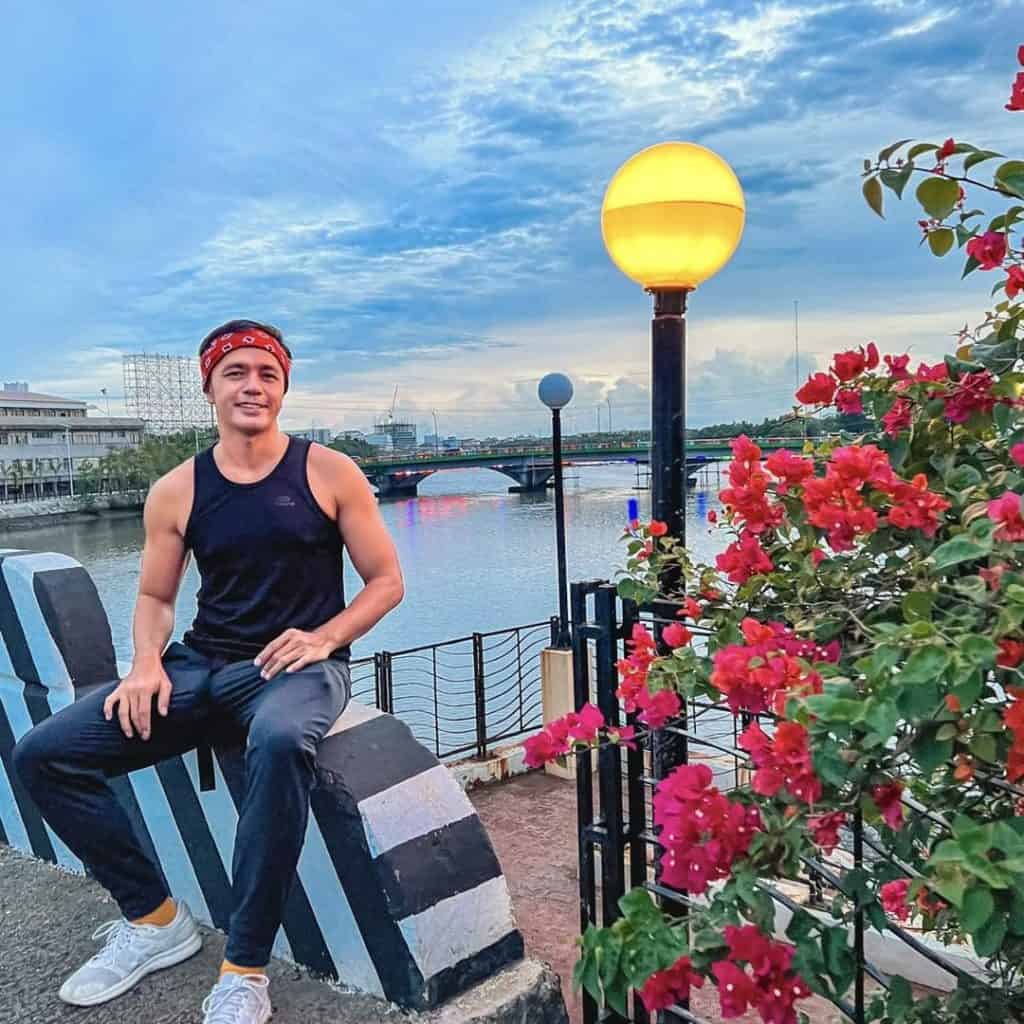 An attractive riverside walkway that is also a favorite tourist destination due to its quiet views of the Iloilo River. It is one of the best spots in Iloilo to spend time with friends or family engaging in activities that take place outside. It was built as a part of the city's efforts to improve the beauty of the area. The Iloilo River Esplanade became a major contributor to the happiness of Iloilo, particularly in the areas of tourism and pleasure.
Location: Along the Iloilo River in Iloilo City
Opening hours: 24 hours
In addition to its rich history, the city of Iloilo also boasts picturesque beaches and islands, old buildings, and delicious local food. The gorgeous natural features and welcoming people of the region will quickly become your new favorite vacation spot.
Common Questions About iNSTAGRAMMABLE PLACES IN ILOILO CITY
Start Planning Your Philippines Trip Now!
Book Your Flight:
Use Skyscanner to find a cheap flights. A travellers favorite way to book flights, as it searches websites and airlines around the world with one click.
Book Your Bus or Transportation Within Phillipines:
There are two ways to book your transporation, ask your hotel or hostel, go to the local bus terminal, or book online, for a less stressful trip using 12go.asia or Easybook.
Book Your Accomodation: 
Find the best hotels or hostels at Booking.com or at Agoda.com. Perks include with no upfront payment. Pay when you check out and Free cancellations.
Dont Forget Your Travel Insurance:
Two popular choices are SafetyWing and WorldsNomads. A traveler should buy traveler's insurance to protect themselves against unexpected events such as trip cancellations, medical emergencies, and lost or stolen baggage. It provides peace of mind and financial protection in case of unforeseen circumstances.
Want More Information On Phillipines?
Be sure to check out my nomad travel guide on the Phillipines for even more tips
Disclosure: Please note that some of the links above may be affiliate links, and at no additional cost to you, I earn a commission if you make a purchase.