Where to Party Kathmandu, Nightlife in Kathmandu
Kathmandu, Nepal's capital, is famous as both a historical site and a bustling city. The city's nightlife has been on the rise as urbanization has increased in recent years. The popular district of Thamel is home to numerous high-end bars, restaurants, and entertainment venues. From dusk to dawn, locals and visitors alike can choose from an abundance of exciting nighttime activities.  For a long time, nightclubs have been the go-to destination for socializing, dancing, and listening to music. A great place to meet people, socialize, and have fun. You will find most of the nepal nightlife in Thamel.
Things to remember for visiting a Nightclub in Kathmandu 
Dress well for the Kathmandu nightclub. Most nightclubs have strict security and don't let ragged individuals in.

They also refuse people who are drunk. Before entering the nightclub, be drunk.

Groups should book early. Nightclubs are usually full and do not accept extra guests. The nightclub fills quickly sometimes. So, it's better to be an early bird than a sad bird.

If you fight or cause an argument in the nightclub, you will be removed. People go to nightclubs in Kathmandu to have fun and laugh. If someone tries to ruin the mood, they are kicked out right away.
Here are some suggestions for the best places to go in Kathmandu to get you ready.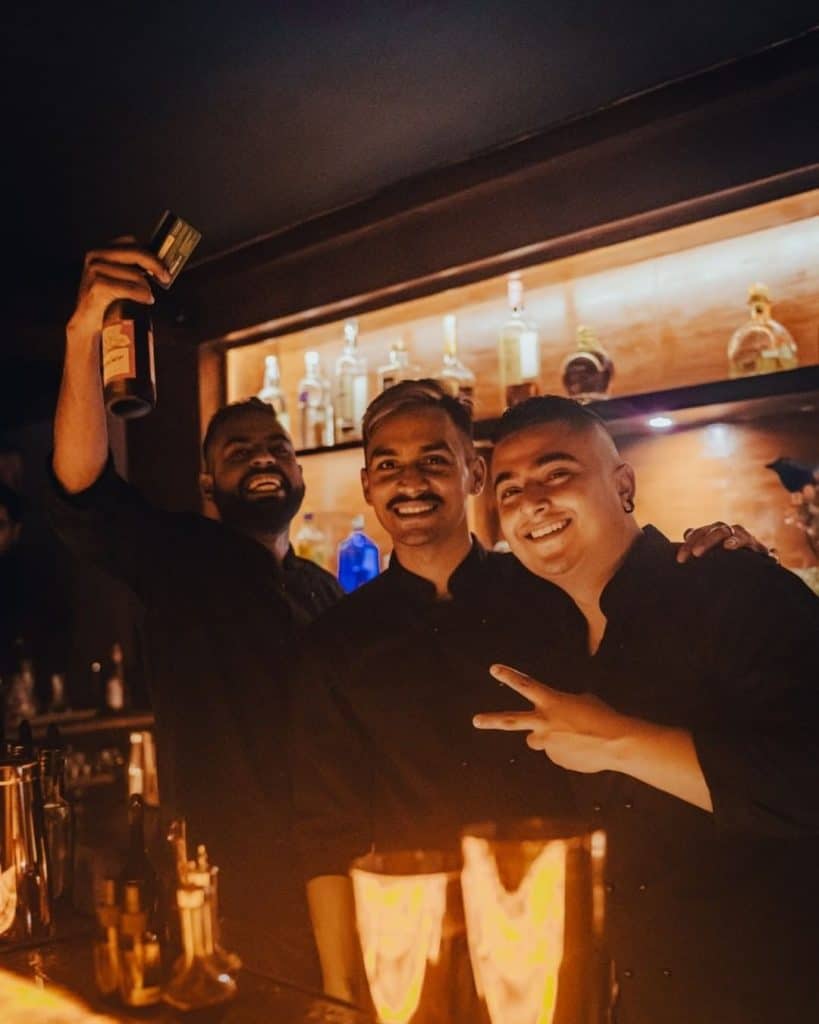 The Kathmandu crowd loves Lord of Drinks, one of the most popular dance bars in kathmandu. LOD is Nepal's biggest and greatest nightclub, attracting largely rich locals and a few tourists. LOD is a terrific club for families. This club is well-built, has great lighting and sound, an amazing atmosphere, and drinks and food from around the world. The space is quite big (it can hold up to 1,000 people), with a square bar in the middle and raised VIP areas on all sides. 
Some of the best DJs in town can be found at LOD making people move to their great music. This place is popular with both young people and older people.LOD accepts credit cards and cashless payments for reservations. They may charge NRs. 1000 for entrance and provide overnight parking.
Location: Bhagwatisthan 44600, Nepal
Opening hours: 5 PM to 5 AM Daily 
Entrance Fees: Ns. 1000 – 2,500 and a beer will cost a whopping Ns. 800-1,000 (USD 7-9).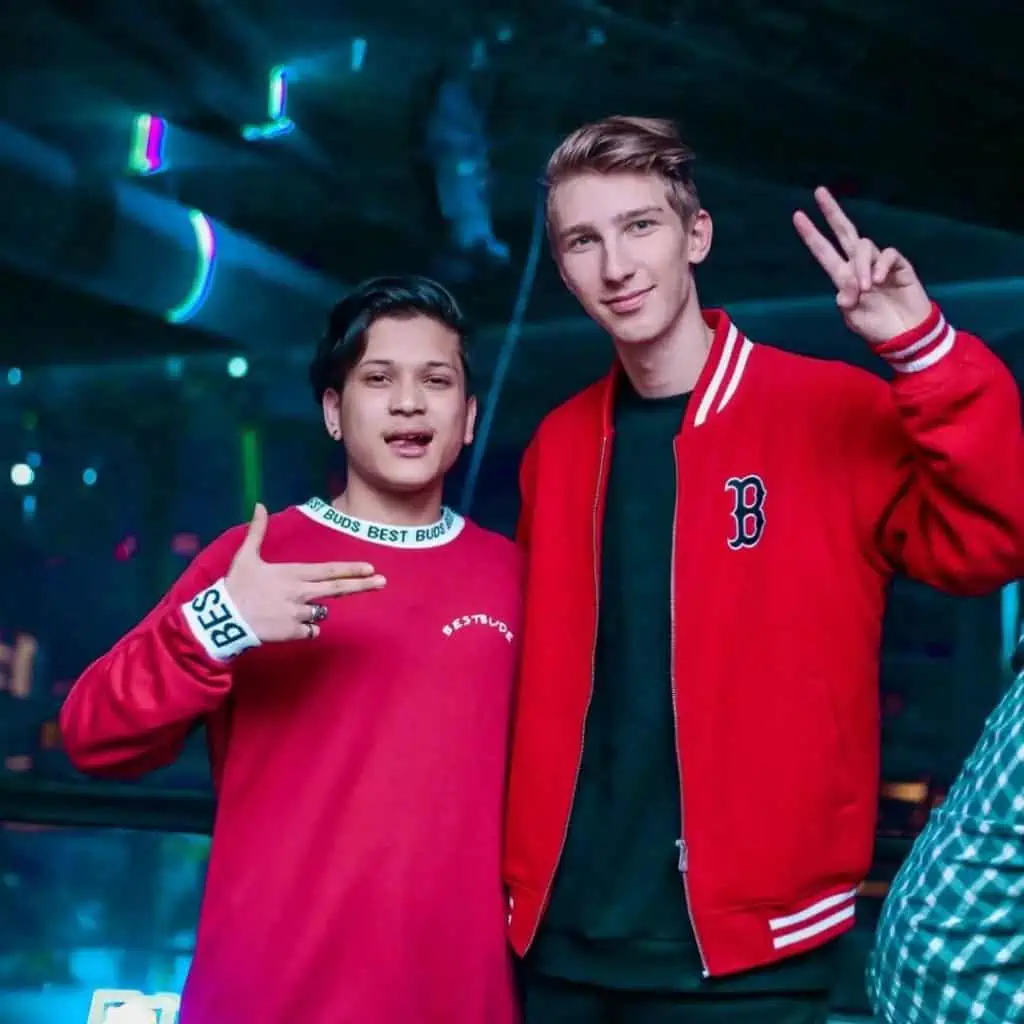 Club Deja Vu is one of the best nightlife destinations due to its two stories and three upscale bars. The club's 20,000 square feet of space are filled with interesting and novel features. Club Deja Vu's first floor features a separate dining area for over 2500 guests. Every night, a huge number of people who like to party come to this club because of its nice decor, great sound system, and eye-catching lighting. The largest nightclub in Nepal, this venue boasts two stories and numerous VIP rooms. Special members with membership cards get access to a separate lounge and two VIP rooms.
The club always has a good time, whether it's because of the live performances or the DJ playing energetic music.  Due to high demand, reservations are required for both seating and lodging at the club. If you reserve in advance, this space is available for private events and celebrations.  They offer a wide selection of drinks and meals. Experienced bartenders wow you with their incredible talents while serving up unusual cocktails.
Location: Durbar Marg, Kathmandu
Opening hours: 6 PM to 4 AM Daily 
Entry Fee: The total entry fee consists of 1 drink minimum ($5) + admission (changes throughout the evening) Admission fee times and prices are between: $10 – $15 .
Looking For Happy Hours?
 Be sure to check out the instagram of each bar and club, as they add drink specials and events there.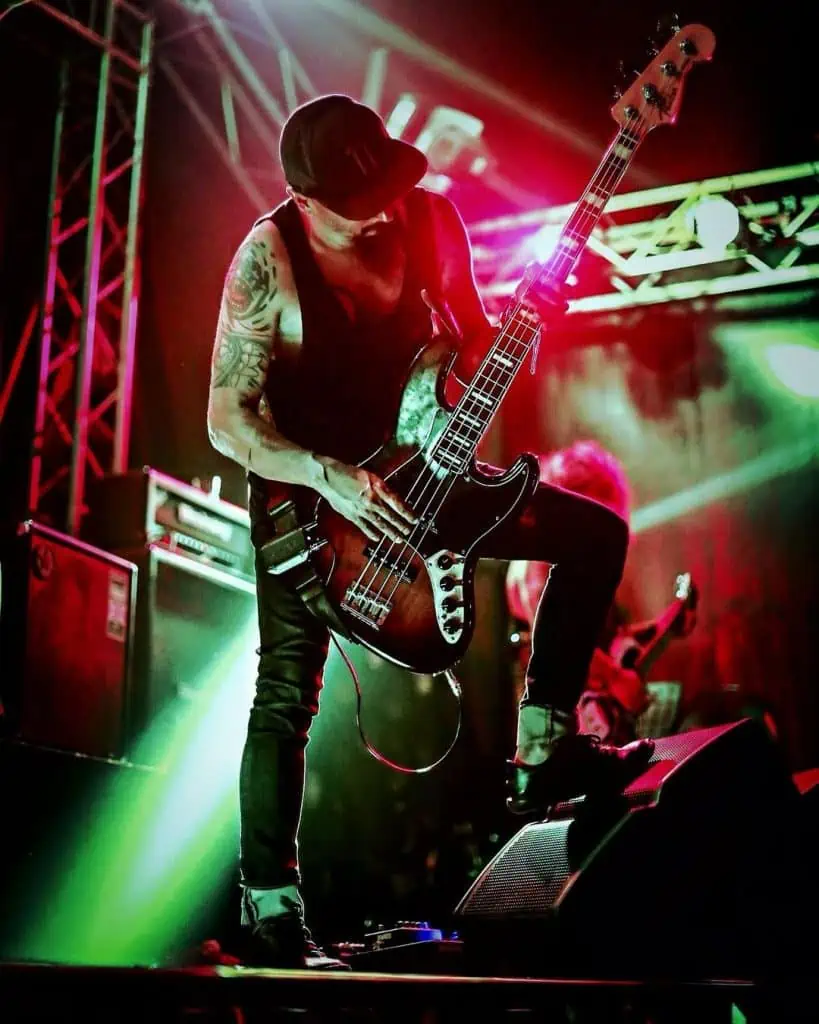 If you're a fan of rock music, you should check out Purple Haze Rock Bar, one of the top rock bars in all of Kathmandu. The excellent food, distinctive drinks, stunning decor, and helpful staff only serve to enhance one of the best aspects of a great concert club—the fantastic sound system. At other places, bands just get a corner to play, but here, they are in the middle of the stage. The cocktails and the live music are what draw people here. Get yourself a beverage and some snacks, and settle in for some heavy rock. 
On the weekends, you can get in for 500 Ns, and that gets you in plus one free drink.  Purple Haze is a popular hangout for international visitors since it serves as a gateway to Nepali rock music.  The genre of the music will vary from band to band. They mainly play covers of well-known tunes. Tourists and the local older people love it here. 
Location: Paryatan Marg, Kathmandu, 44600, Nepal
Opening hours: 6 PM to 1 AM Daily 
Entrance Fee: There is no entrance fee on weekdays but on weekends , they will charge Ns. 500.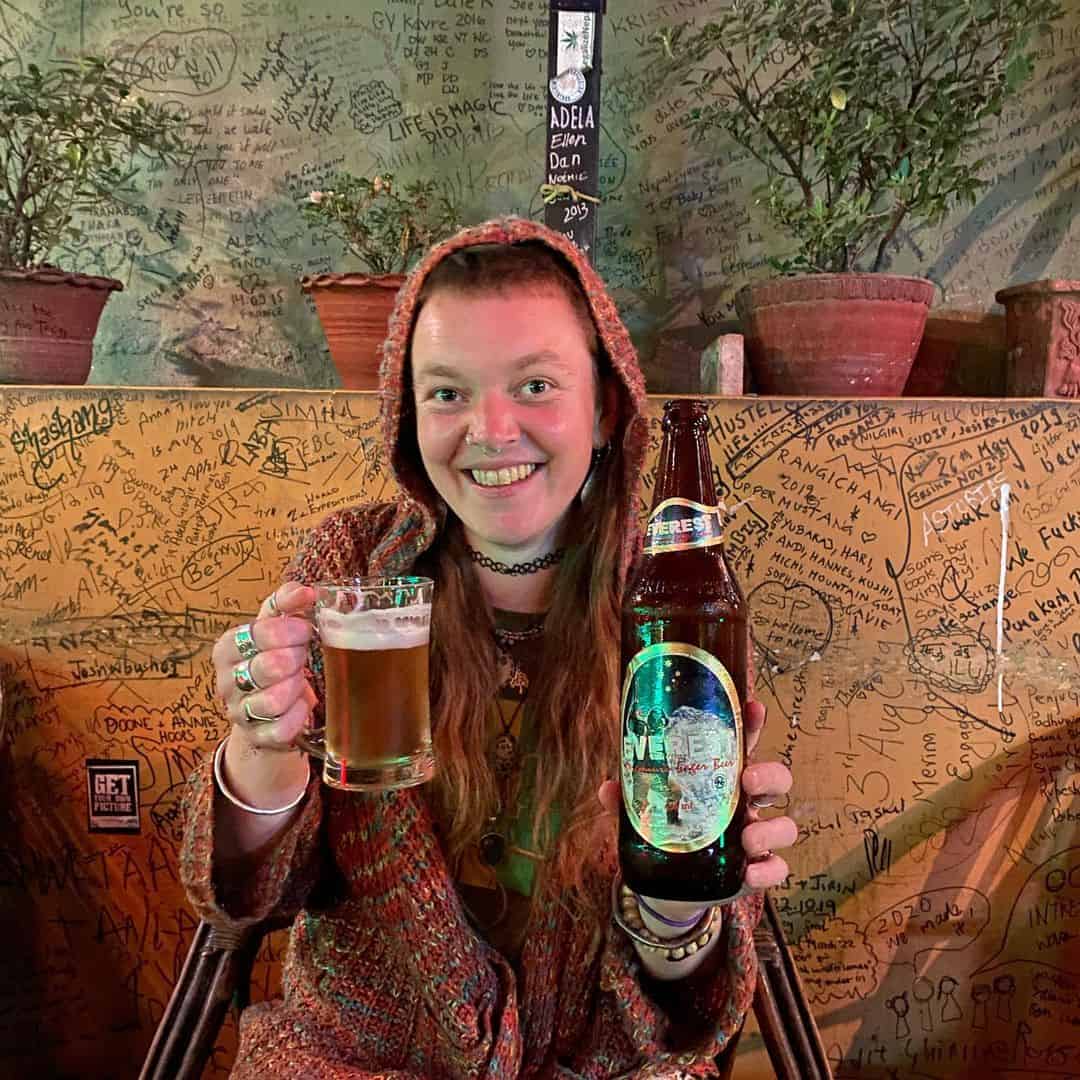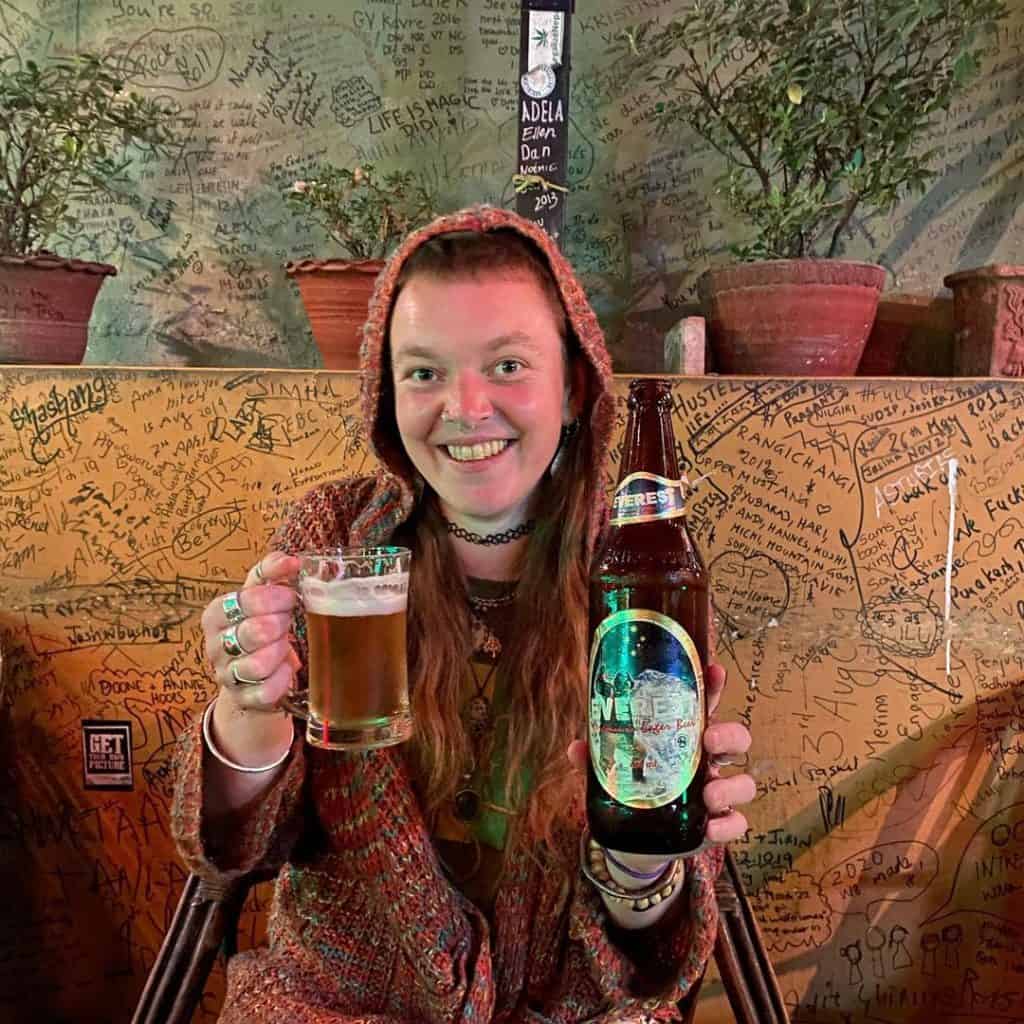 Sam's Bar is a friendly restaurant specializing in the idea of hanging out and providing a setting for individuals to meet and talk to one another. Sam's Bar can be a good option for people who wish to meet up in a quiet, relaxed setting.  As the name says, Sam's Bar is a bar, not a restaurant.  There's no wifi here, so customers can concentrate on making conversation with their other bar customers.  A positive mood can be maintained all day with the help of an upbeat music playlist. At the door, you'll get your bracelet stamped, and then the party can begin.
Location: at the heart of Thamel, Kathmandu
Opening hours: 4 PM to 12 AM 
Entry Fee: Free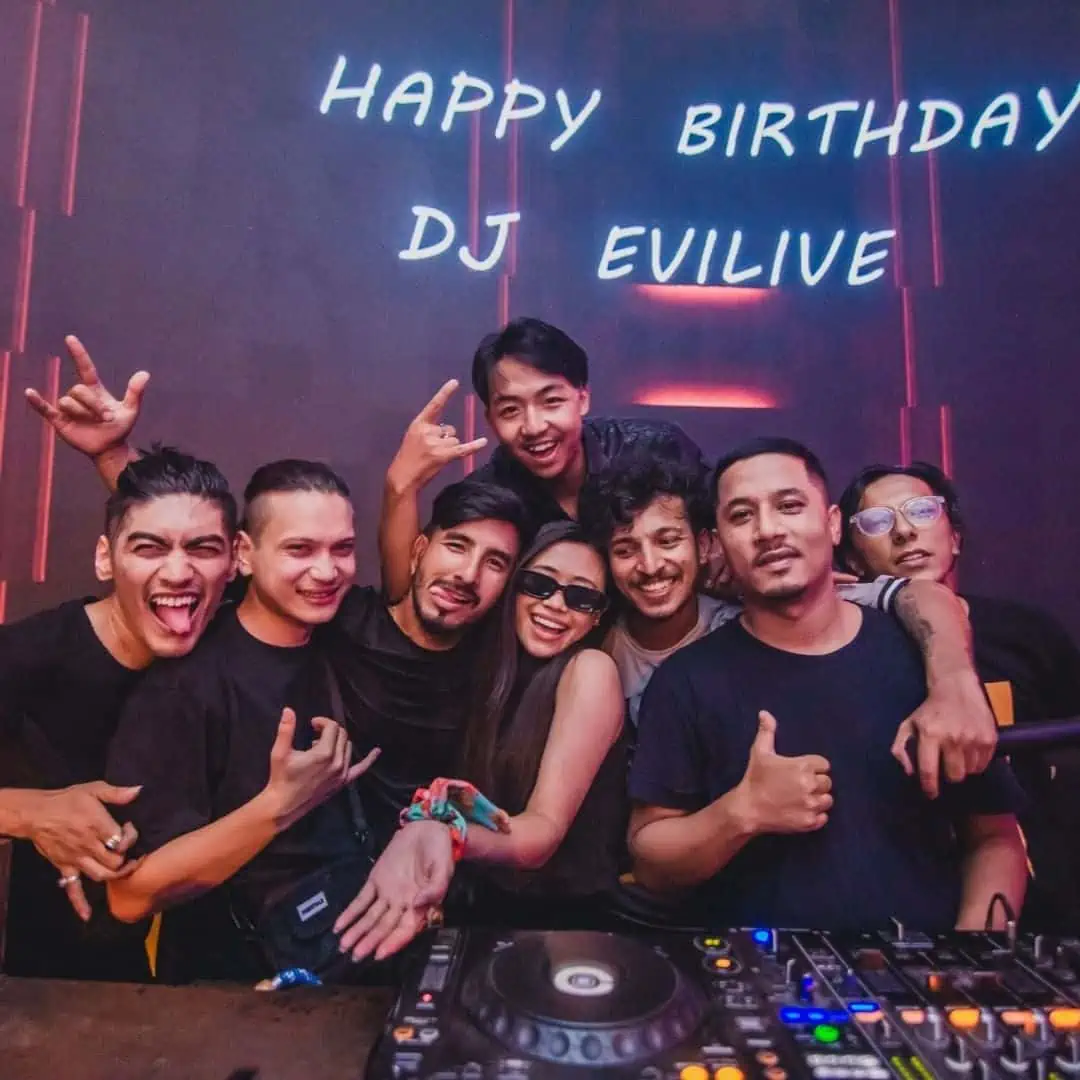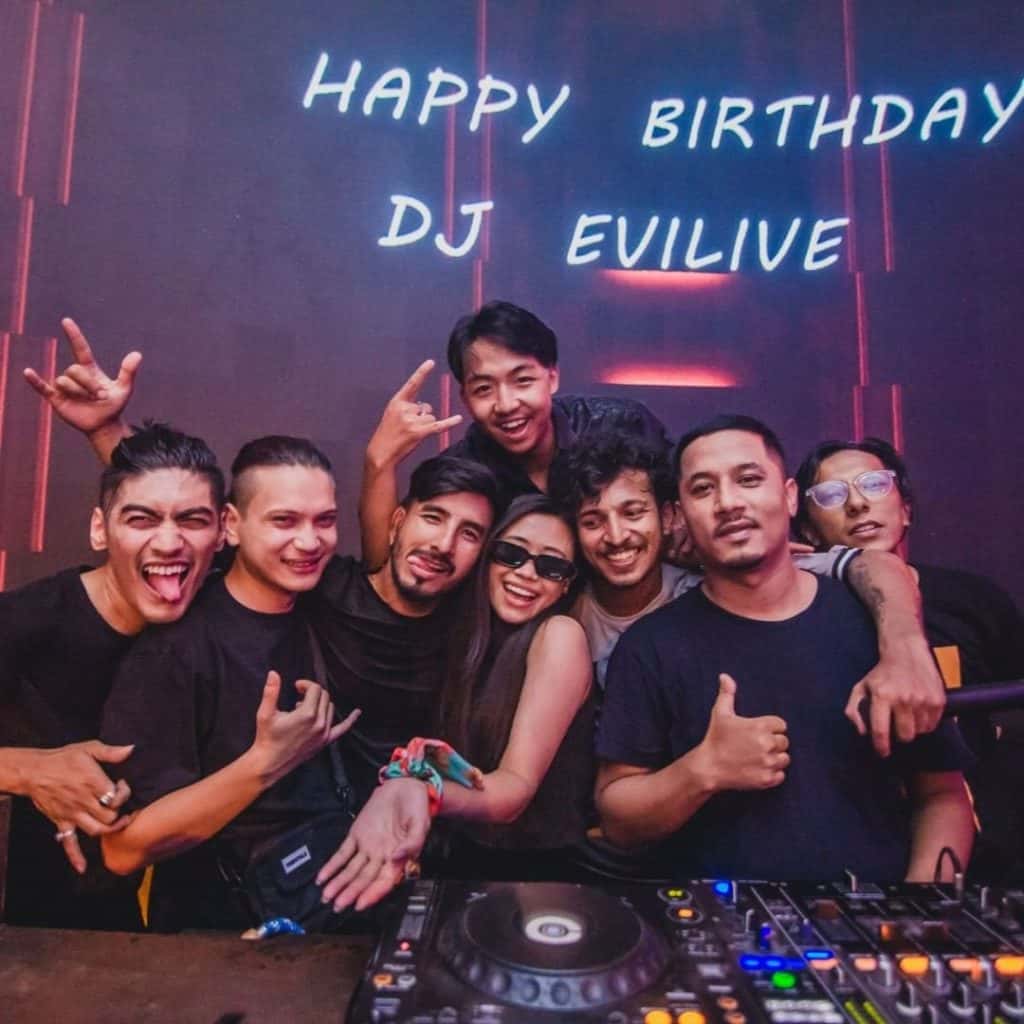 Senate Club, a two-story club in Thamel with a modest yet beautiful design, is another trendy and happening club in town.  The tasty drinks and dishes, the incredible energy of the audience, the bar, special events, and everything else they do are flawless.  They have some really awesome and amazing DJs who know how to get the crowd going with their Edm music.
The upper floor functions as a lounge, where you may sit, drink, and socialize. Another location to socialize is on the bottom level, which has a dance floor where you can dance all night long.  Though admission is typically free, they may charge for major acts when a high-profile celebrity arrives to start a fire on stage. 
Location: J.P. Road, Kathmandu, 44600, Nepal
Opening hours: 7 PM to 5 AM 
Entry Fee: free till 11 PM; offer a 15% discount on foods and drinks before 11 PM.
6. Shangri-La Casino in Kathmandu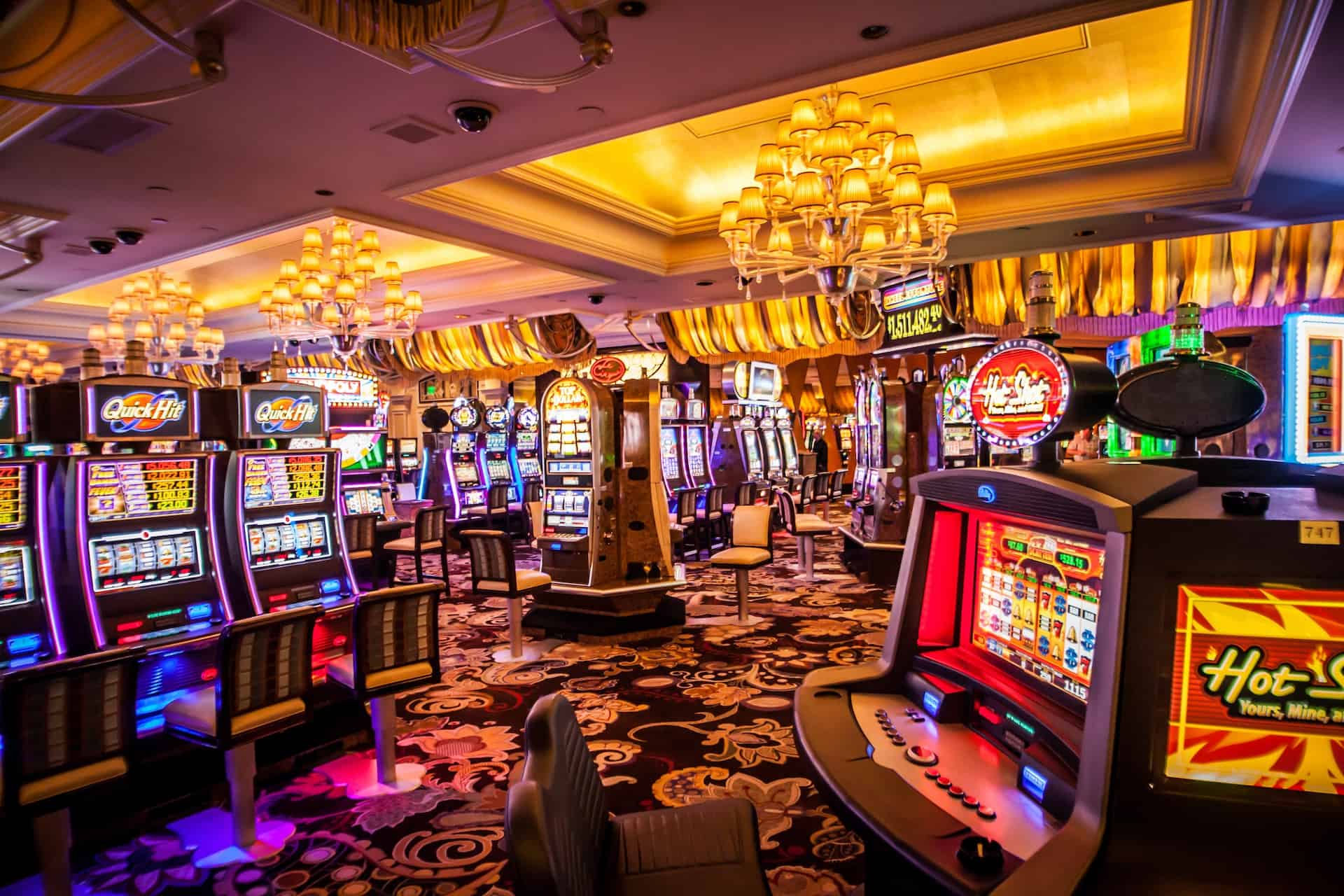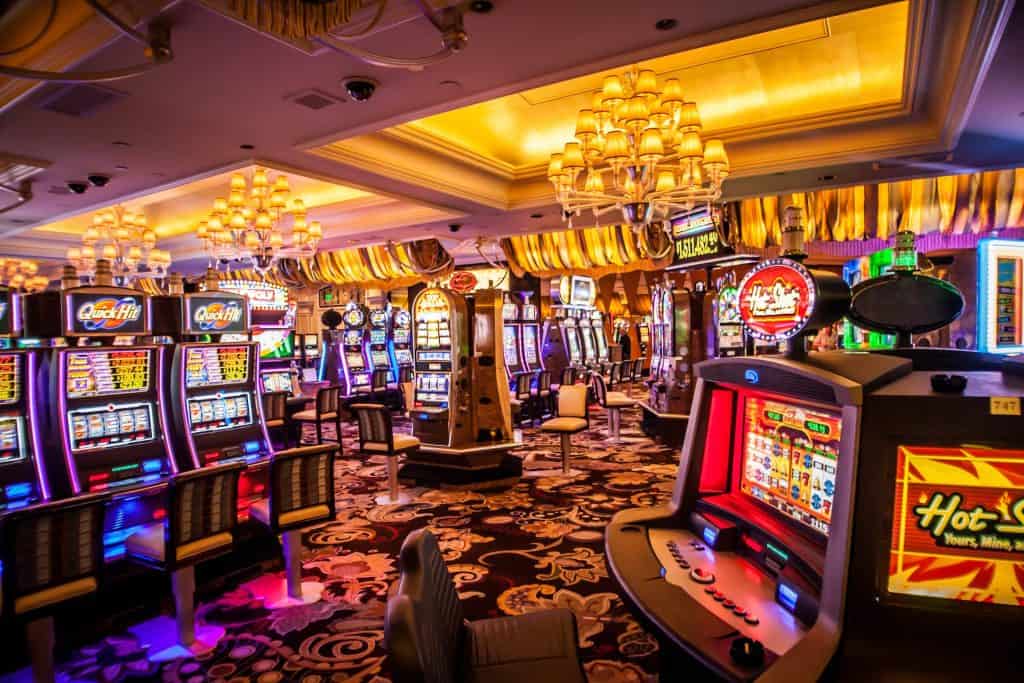 Along with gorgeous sights, the capital has a number of casinos that are open 24 hours a day. Anna from the casino is Try your luck at Shangri-La with pleasant gaming rooms or invitation-only VIP rooms, as well as free-flowing cocktails, amazing food, and, of course, wonderful music. 
It is a 24-hour casino that is well-known for having the highest number of jackpot winners. It is housed within the luxurious 5-star Hotel De L'Annapurna. This is a must-see while stepping out into the streets to experience the best nightlife in Kathmandu. This casino is a grand building with high-class services for its guests. One can spend an enjoyable evening trying their luck at a number of thrilling games available here, including blackjack, pontoon, poker, card games, baccarat, and other machine games.
Location: Seto Dhoka Marg, Kathmandu
Opening hours: till 12 AM 
Entry Fee: There is no entrance fee but minimum age has to be 21 years to play
Party Tips: Drinks can get expensive, grab a beer at your local corner store before going into a club.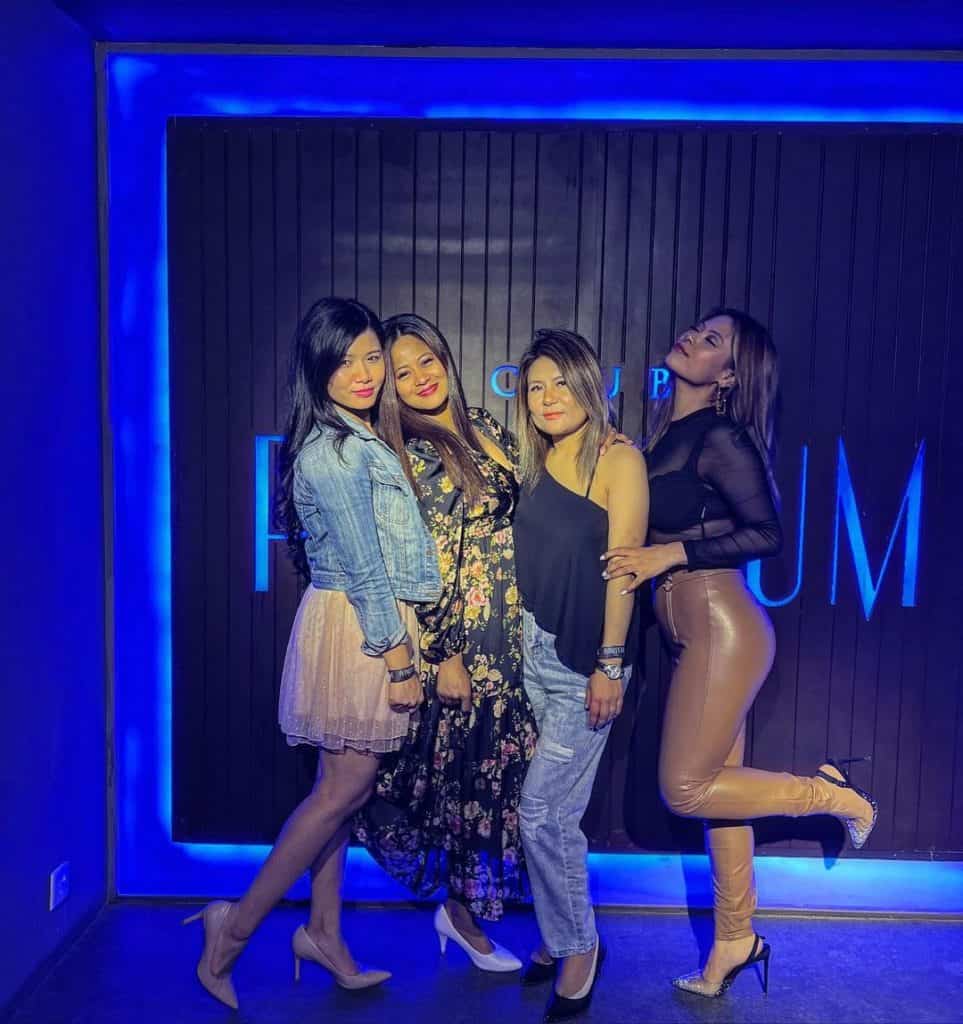 Club Platinum is one of Kathmandu's newest and most popular nightclubs. Club Platinum has become a popular hangout for celebrities. Big performers are frequently spotted making appearances and performing on Club Platinum's stage. It is one of the most technologically advanced nightclubs, with fully air-conditioned rooms, a fantastic sound system, CCTV surveillance, and large LCD screens. This newly opened nightclub has already created quite a stir among celebrities and young people.
The club features an excellent atmosphere and decor that is eye-catching. Furthermore, the powerful music system, expansive dance floor, and brilliant lighting system entice partygoers to conduct private parties and special events. The club may charge Ns. 1000 for admission, with the price varying depending on the event and the musician performing. Club Platinum is known for its excellent crowd, cocktails, music, and food.
Location: P859+VHG, Teendhara Marg, Kathmandu 44600, Nepal
Opening hours: 7 PM to 5 AM Daily 
Entry Fee: Ns.1000 but it can vary
Spending the evening at some of Kathmandu's finest clubs and pubs may be a thrilling and entertaining experience.Numerous bars and taverns keep their lights up till the small hours of the morning, giving the impression that the city never sleeps.
You may have a fantastic time without breaking the bank at any of those clubs and bars. The places above are great for every type of night owl looking for a great place to hang out. Please go there and comment below on what you thought of it.
COMMON QUESTIONS ABOUT
KATHMANDU NIGHTLIFE
#kathmandu nightlife #nightlife in kathmandu #best dance bar in kathmandu #kathmandu night life #kathmandu nepal nightlife #nightlife in nepal #night club in kathmandu #kathmandu nightclub #best bar in kathmandu #nightclubs in kathmandu #nepal nightlife #thamel kathmandu #purple haze kathmandu #nepali bar dance
Start Planning Your Nepal Trip Now!
Book Your Flight:
Use Skyscanner to find a cheap flights. A travellers favorite way to book flights, as it searches websites and airlines around the world with one click.
Book Your Bus or Transportation Within Nepal:
There are two ways to book your transporation, ask your hotel or hostel, go to the local bus terminal, or book online, for a less stressful trip using EasyBook or 12go.asia
Book Your Accomodation: 
Find the best hotels or hostels at HostelWorld, Booking.com, Agoda.com. Perks include with no upfront payment. Pay when you check out and Free cancellations.
Dont Forget Your Travel Insurance:
Two popular choices are SafetyWing and WorldsNomads. A traveler should buy traveler's insurance to protect themselves against unexpected events such as trip cancellations, medical emergencies, and lost or stolen baggage. It provides peace of mind and financial protection in case of unforeseen circumstances.
Useful Apps?
PNBBS (West Nepal Bus Booking) / BusSewa /Bus Nepal.com – Booking busses
Nepali Chat / imo / WhatsApp – Communication
Hotel Nepal / HolidayPasal.com / Kayak – Hotel booking
Nepal Railways APK / IRCTC Train / App / Yatra App – Booking train
Bhojdeals (Now BHOJ) / Foodmandu / Pokhara Food Delivery – Food Delivery
Uberr / Taximandu / Tootle – Booking Taxi
Want More Information On Nepal?
Be sure to check out my nomad travel guide on the Nepal for even more tips.
Disclosure: Please note that some of the links above may be affiliate links, and at no additional cost to you, I earn a commission if you make a purchase.