Where to Party in Cebu, Nightlife in Cebu
Welcome to Cebu, a bustling city that is home to a vibrant nightlife scene. Whether you're a party animal or simply looking for a fun night out, Cebu has something for everyone. From trendy bars and nightclubs to beach parties and rooftop lounges, this city has it all. In this blog post, we will guide you through the best places to party in Cebu, so put on your dancing shoes and let's get started!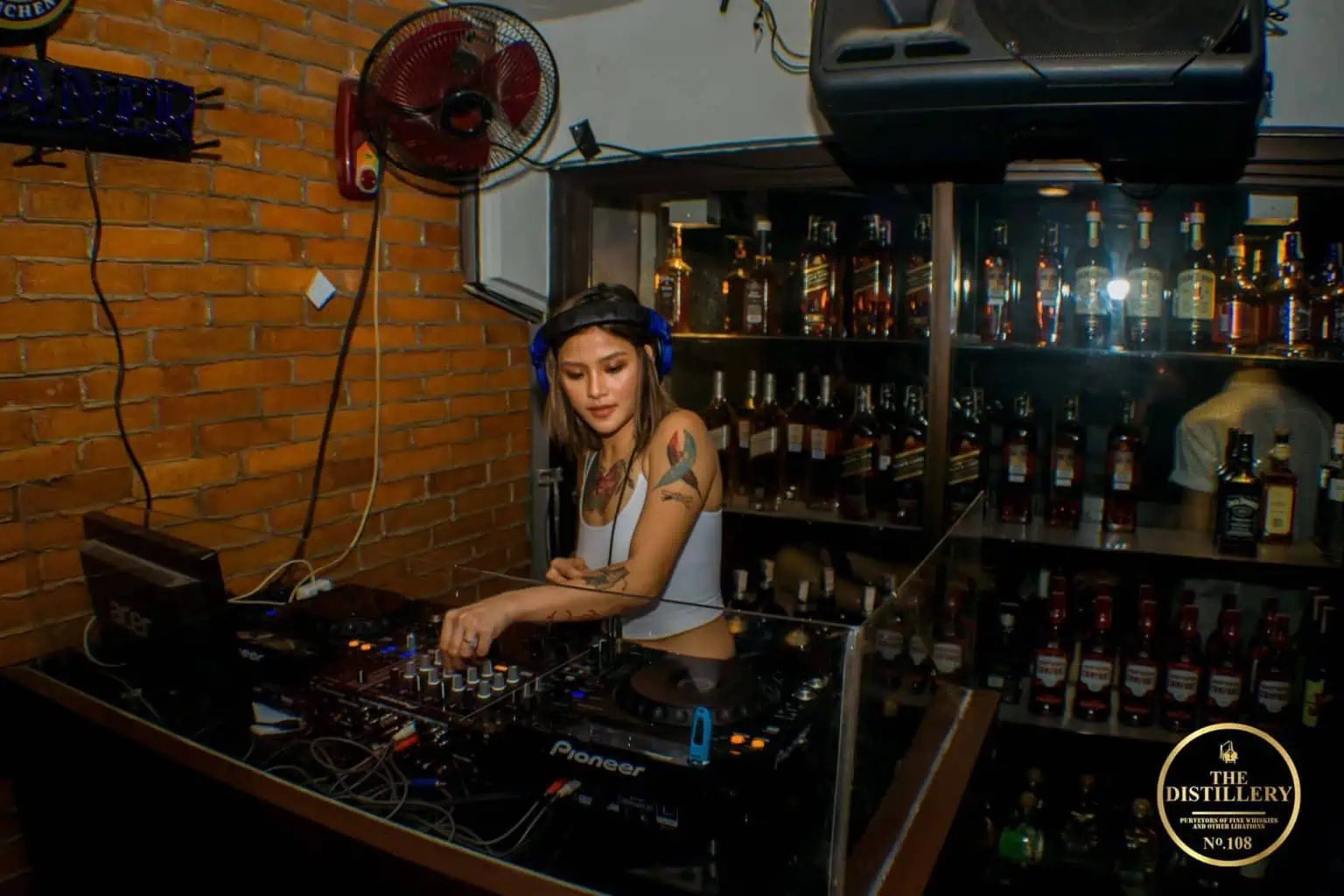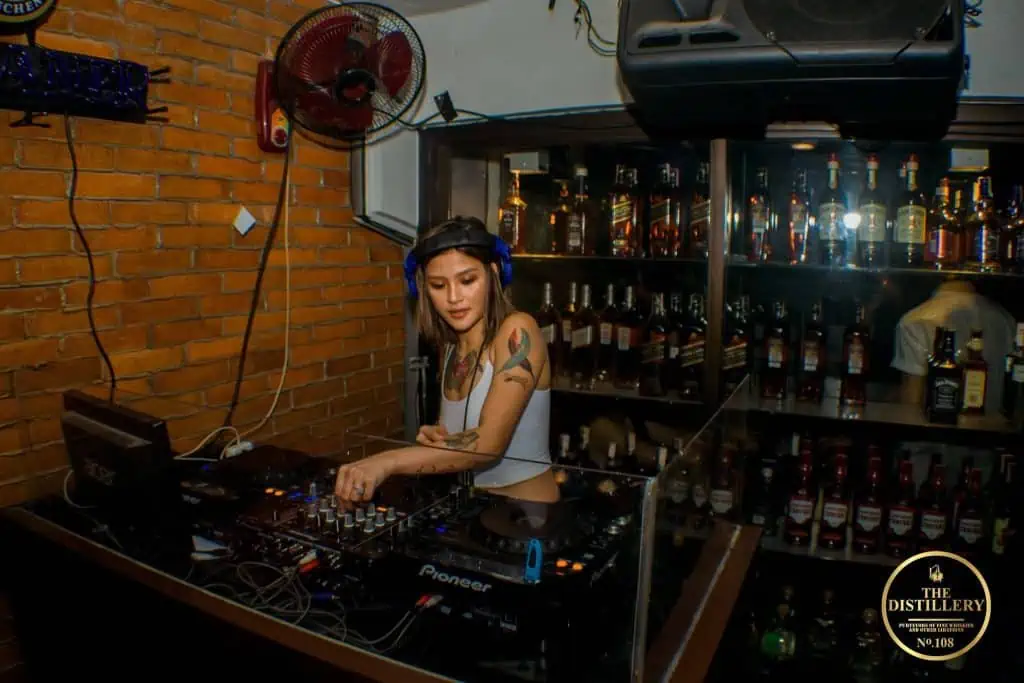 The Distillery is situated in Crossroads, a bustling area in Cebu known for its numerous bars and clubs. It's the perfect spot for both relaxation and revelry, with a laid-back atmosphere on weekdays and a party vibe on weekends.


For those with discerning tastes in alcohol, The Distillery boasts an impressive selection of imported beers, spirits, whiskies, and vodka, guaranteed to satisfy even the most particular liquor enthusiasts. The establishment attracts a crowd of young professionals and stylish partygoers who are out to have a good time.
Location

: Crossroads, Banilad, Cebu City, Philippines

Contact Number

: 0917 110 6001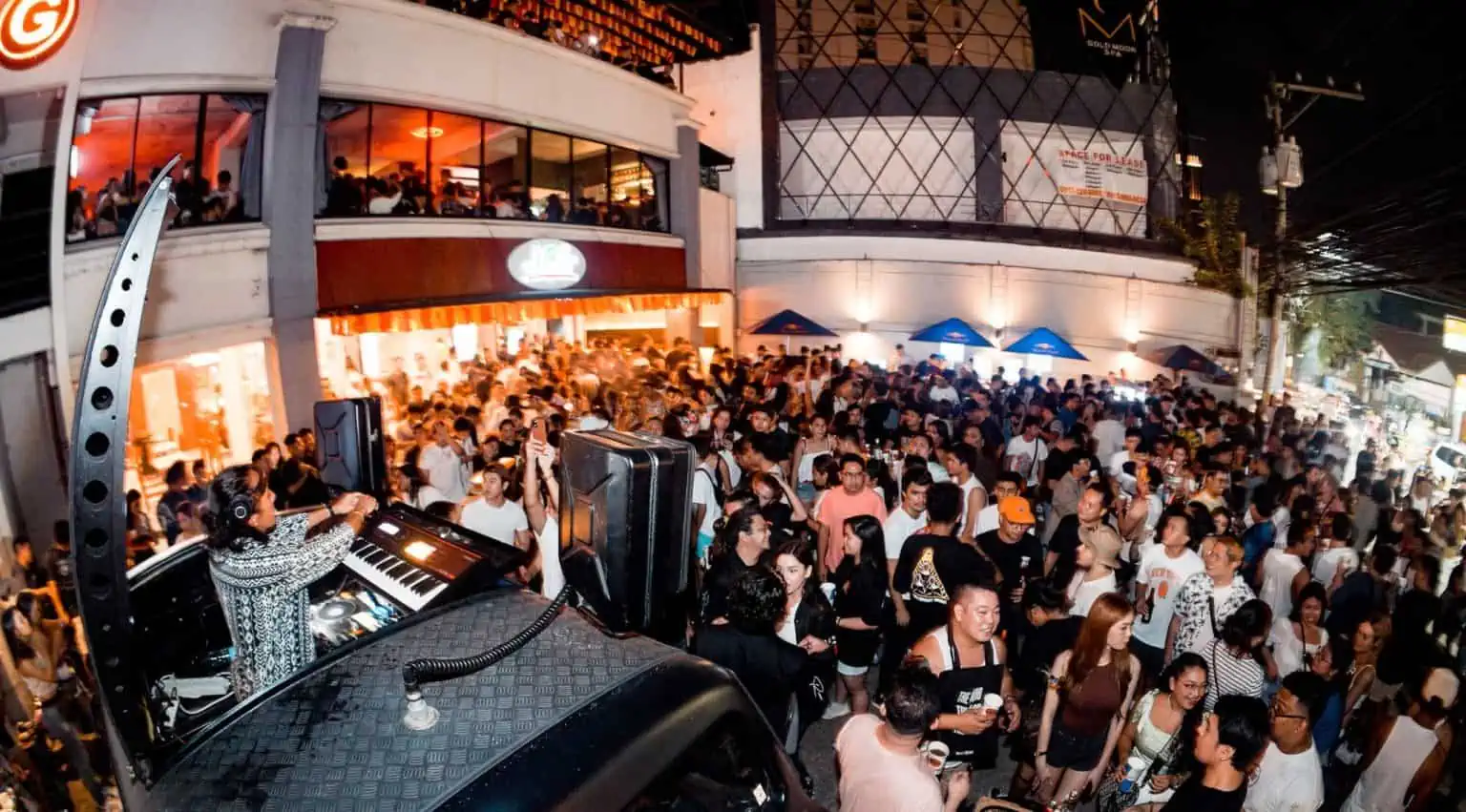 Elevate your nightlife experience at G-Spot Bar, a rooftop gem nestled in the heart of the CBD. With an enticing blend of refreshing drinks, infectious vibes, and ample seating, it's the ultimate destination for socializing and creating unforgettable memories. Weekdays are worry-free, as no table reservations or cover charges are required, saving you the best deals for your weekend adventures.
Location:

  JCA PIZZA Building Rooftop, Salinas Drive, Lahug, Cebu City, Philippines



Open time:

7 PM – 5:00 AM 

Phone Number:

0922 866 7333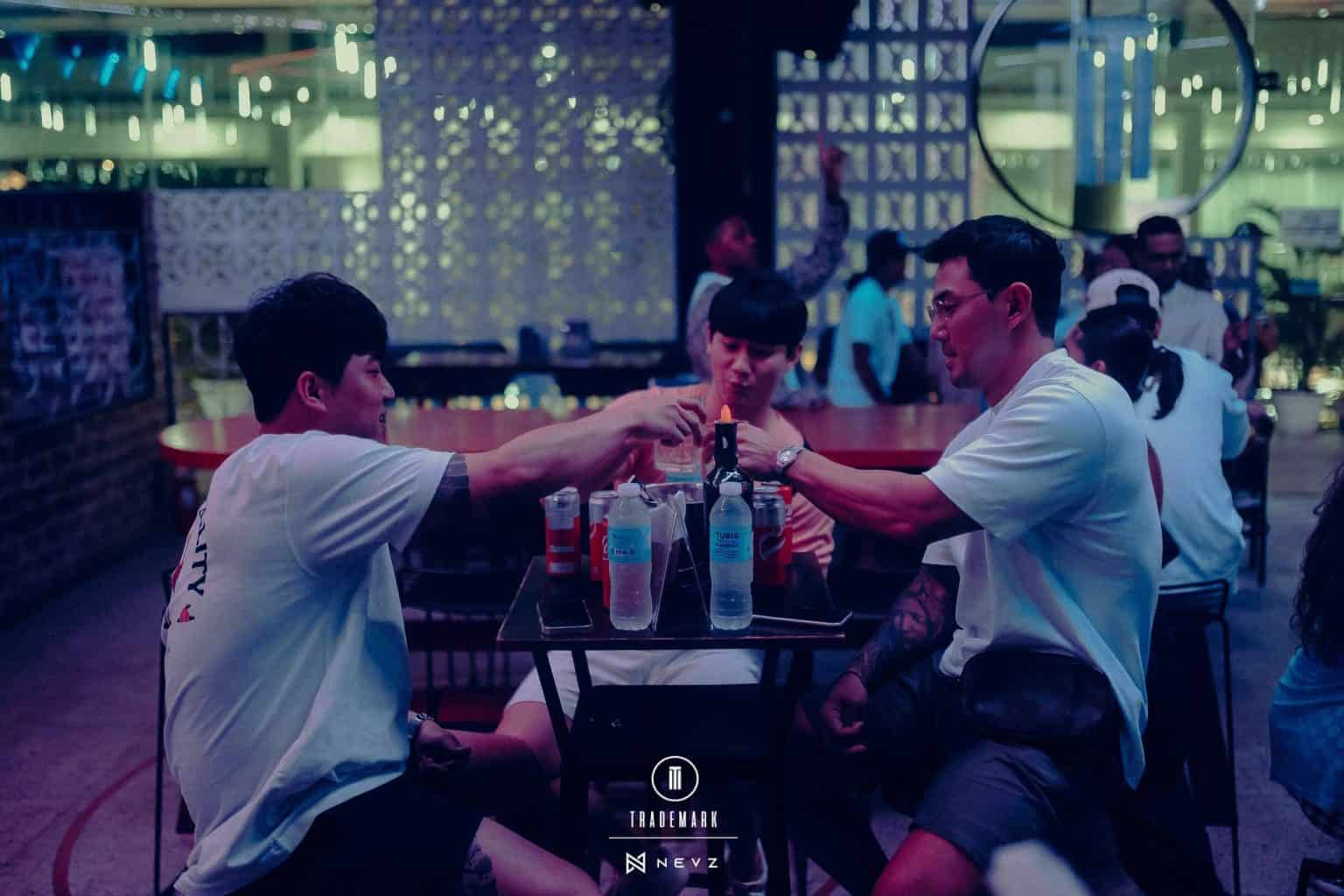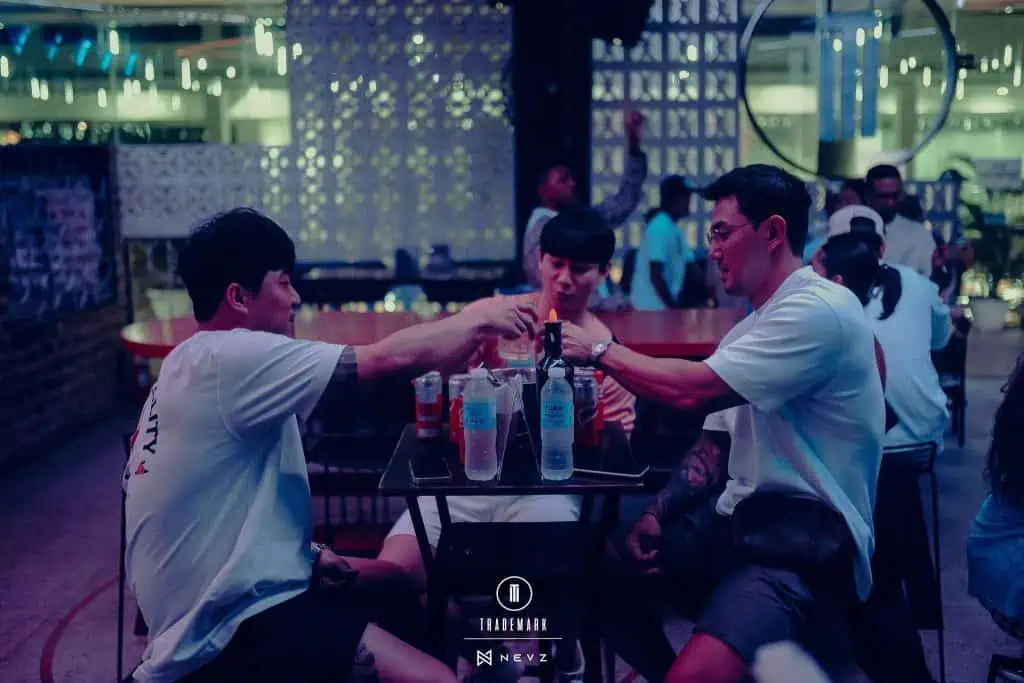 Discover Trademark Cebu, an intimate venue exuding a relaxed atmosphere that sets the stage for an enjoyable night out. Whether it's a chilled evening or a lively gathering, this bar offers a haven for unwinding. Stay until 4 a.m. on Fridays and Saturdays, and until 2 a.m. on Tuesdays, Thursdays, and Sundays to savor the experience. Indulge in an impressive selection of beers, cocktails, and wines from around the world, perfectly catering to diverse preferences.
Location :

 88th Avenue, Gov. M. Cuenco Ave, Cebu City, 6000 Cebu

Contact Number:

0967 360 9529

Operating Time:

 7 PM – 2 AM (Tuesday, Thursday, Friday and Sunday),

9 PM – 4 AM (Friday and Saturday)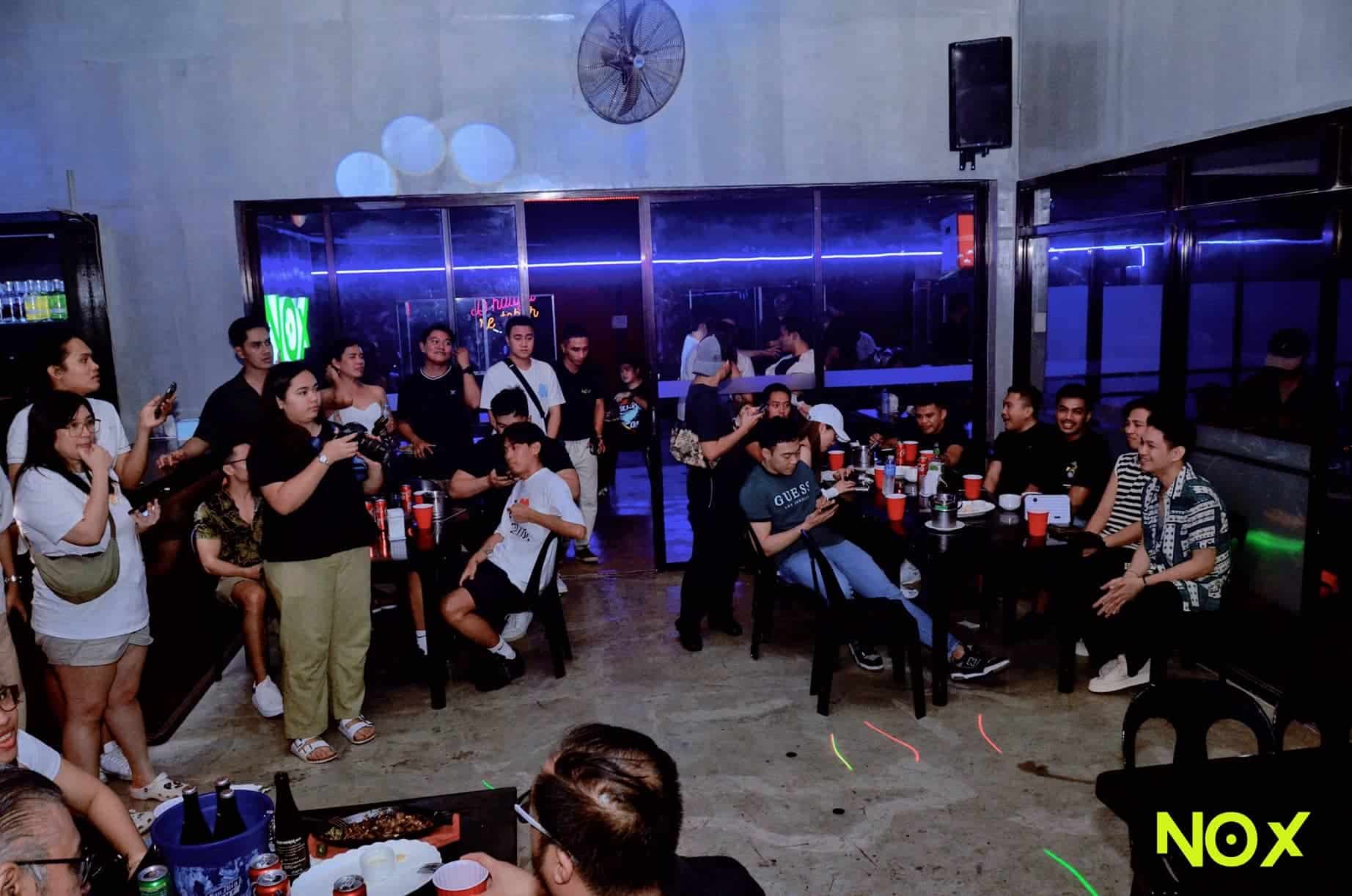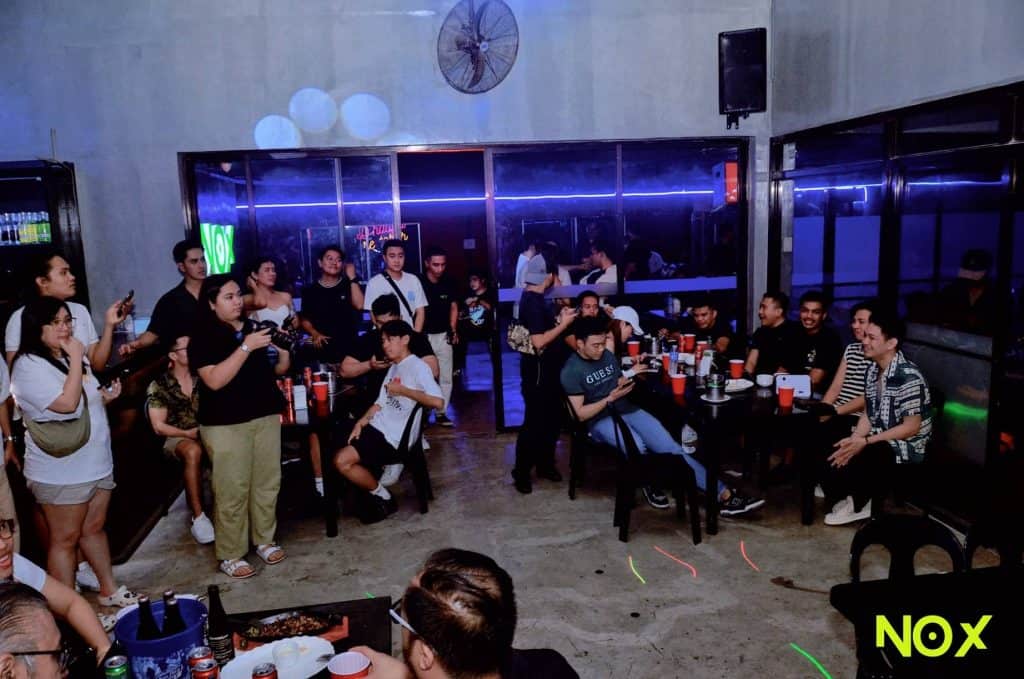 Nox Cebu Bar is a vibrant nightlife hotspot in Cebu, offering an energetic atmosphere, a diverse selection of music genres, and a bustling crowd, ensuring a thrilling and unforgettable experience for patrons seeking a memorable night out.
Location

: A.S. Fortuna St., M.C. Briones St., Mandaue City

Opening Time

:  7 PM – 2 AM
Looking For Happy Hours?
 Be sure to check out the instagram of each bar and club, as they add drink specials and events there.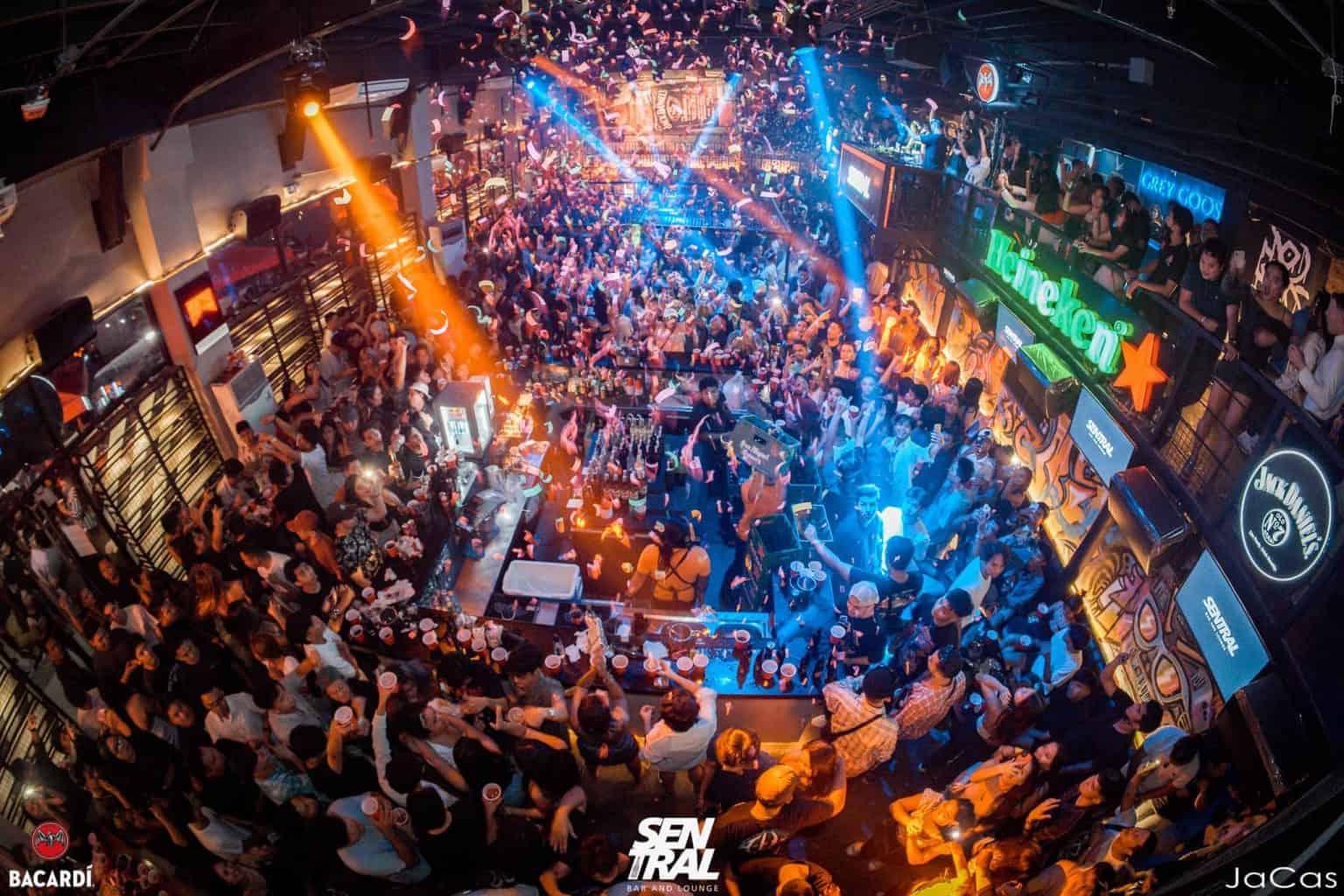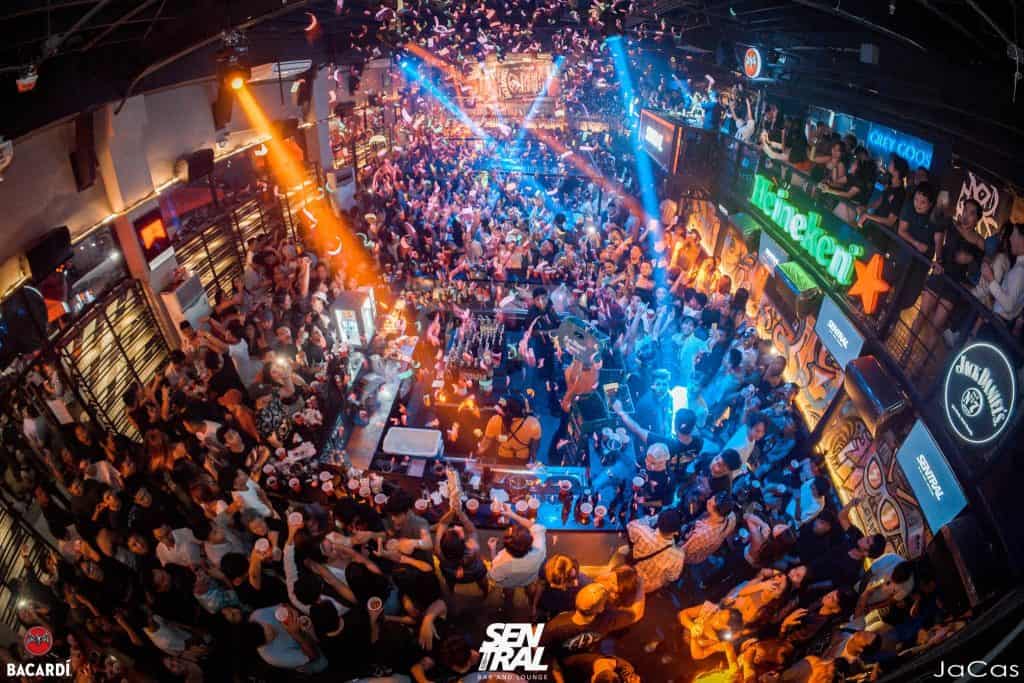 One of the most popular clubs in Chiang Mai, it has recently become a must-visit destination for tourists. This establishment, which is tucked away in the Old Town close to the Pae Gate, is well-known for its inexpensive cocktails and young, well-groomed Western audience.
It has also emerged as one of the top places to party, specifically in Chiang Mai.  Even though there isn't any food provided, folks typically come to drink it down and then walk to the nearby bars and eateries for some quick gru

Location:

QXRR+F4X, Ratvithi Rd, Tambon Si Phum, Amphoe Mueang Chiang Mai, Chang Wat Chiang Mai 50200, Thailand

Open Time:

5 pm – 12 am 

Phone Number:

+66 95  695 6050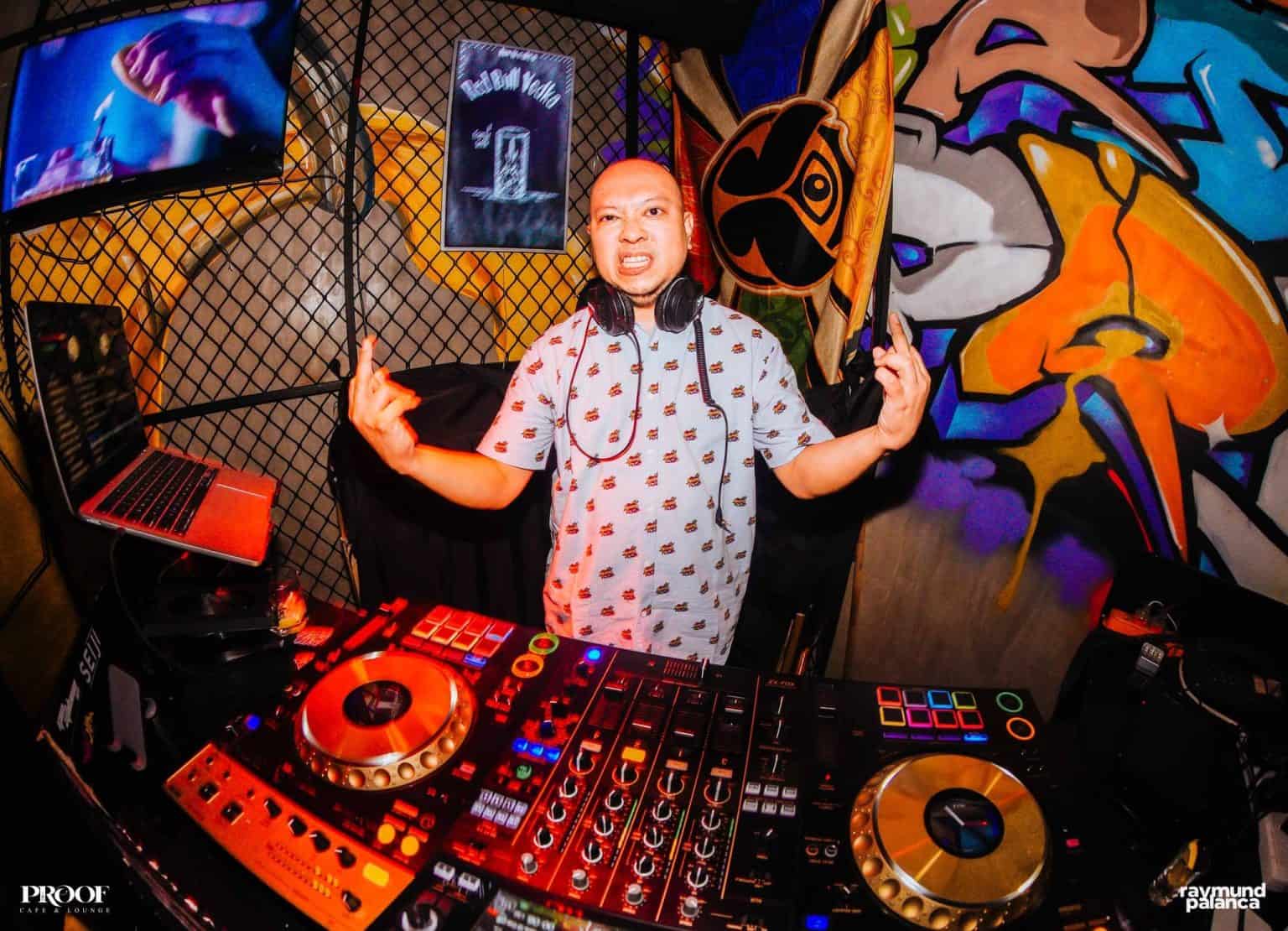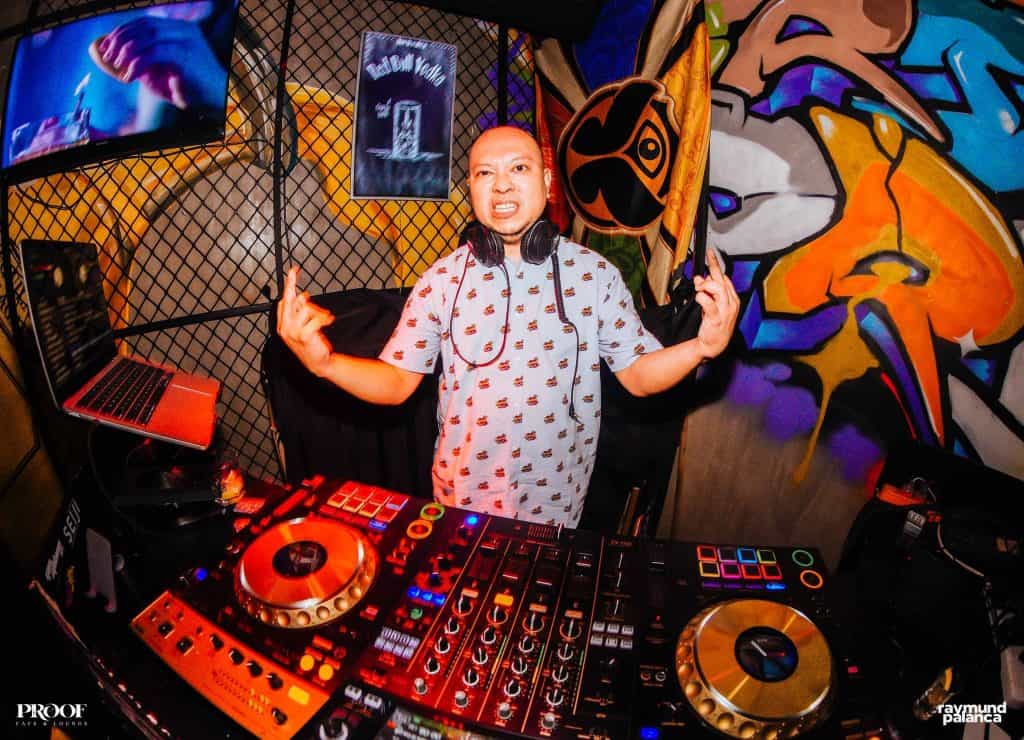 We'll get things going with Proof Cebu. Proof Cebu is one of the best venues to have a good time, featuring fantastic DJs and various drinks. Surely you will enjoy your night here with your friends, even alone. 
Location

:

G/F Streetscape, Paseo Saturnino Banilad, Cebu City, Philippines

Open time

: 9:00 pm – 2:00 am 

Phone Number:

0927 800 0019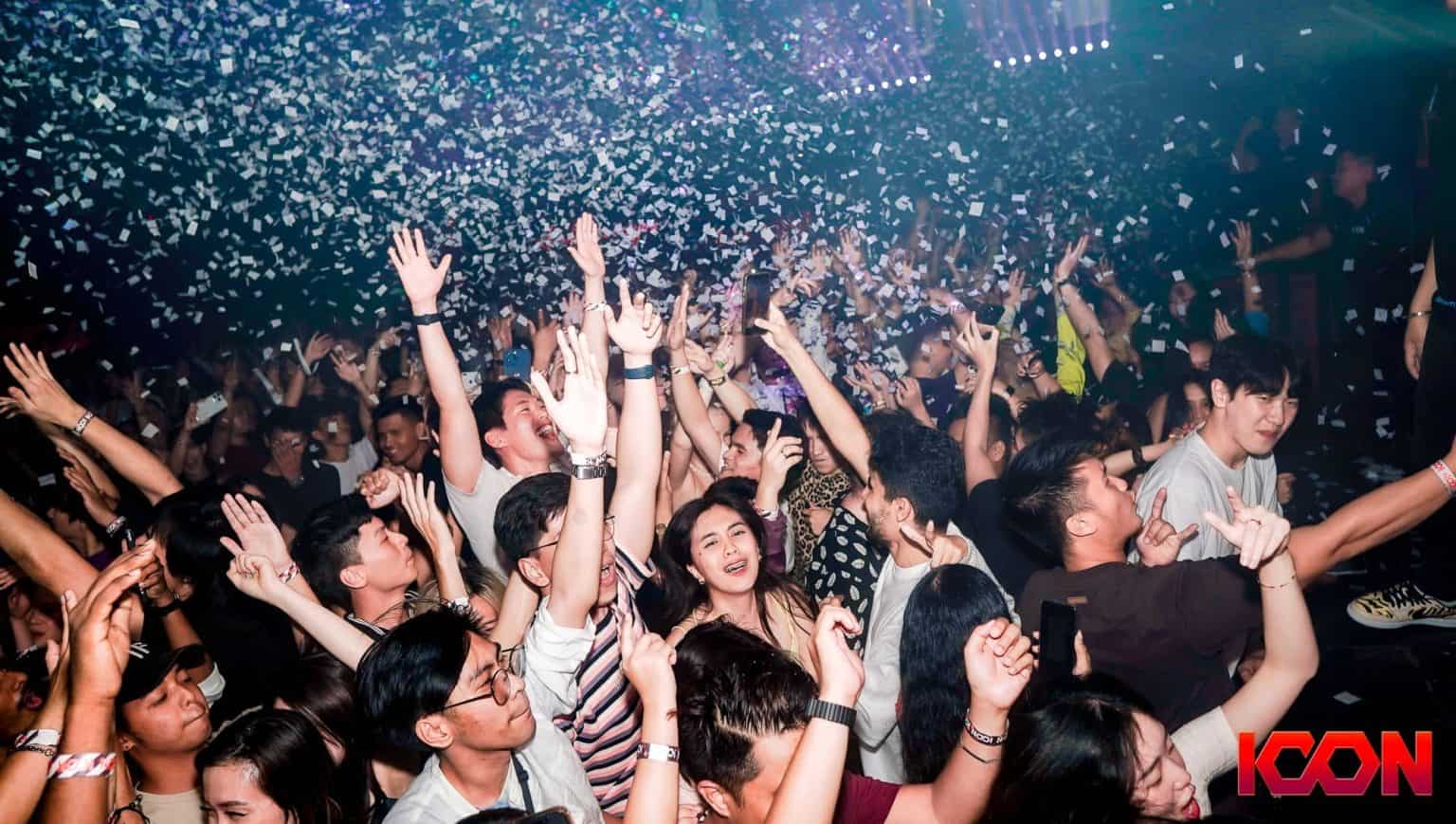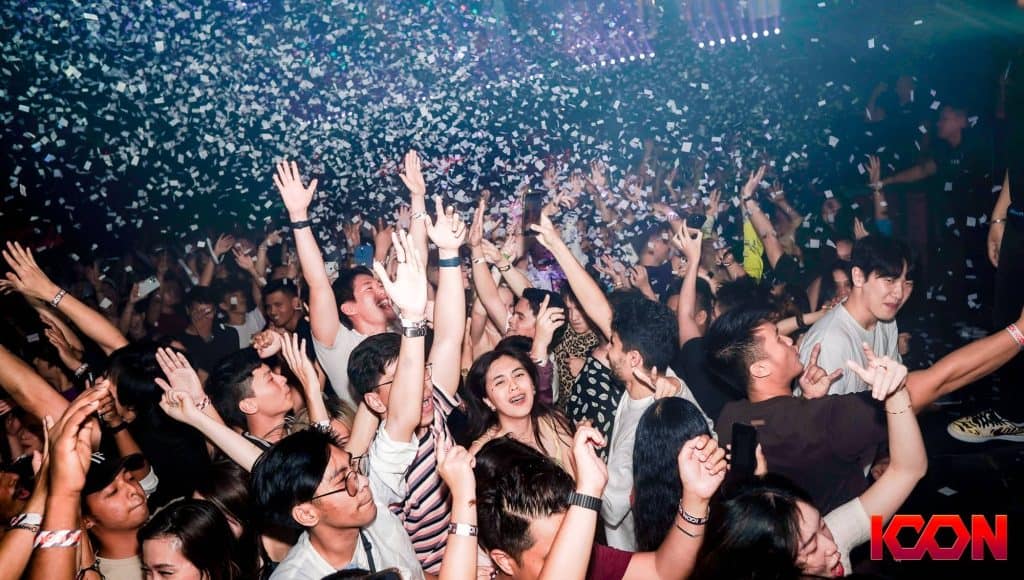 One of Cebu's newest hotspots for nightlife is Icon. ICON offers unique DJ sets every night to keep you dancing all night. ICON makes sure to provide top-notch partying in Cebu.
Location

: Lot 6. F cabahug St. Brgy. Kasambagan Mabolo Cebu City, Cebu City, Philippines

Open Time:

9:00 pm – 6:00 am 

Phone Number:

0956 245 8038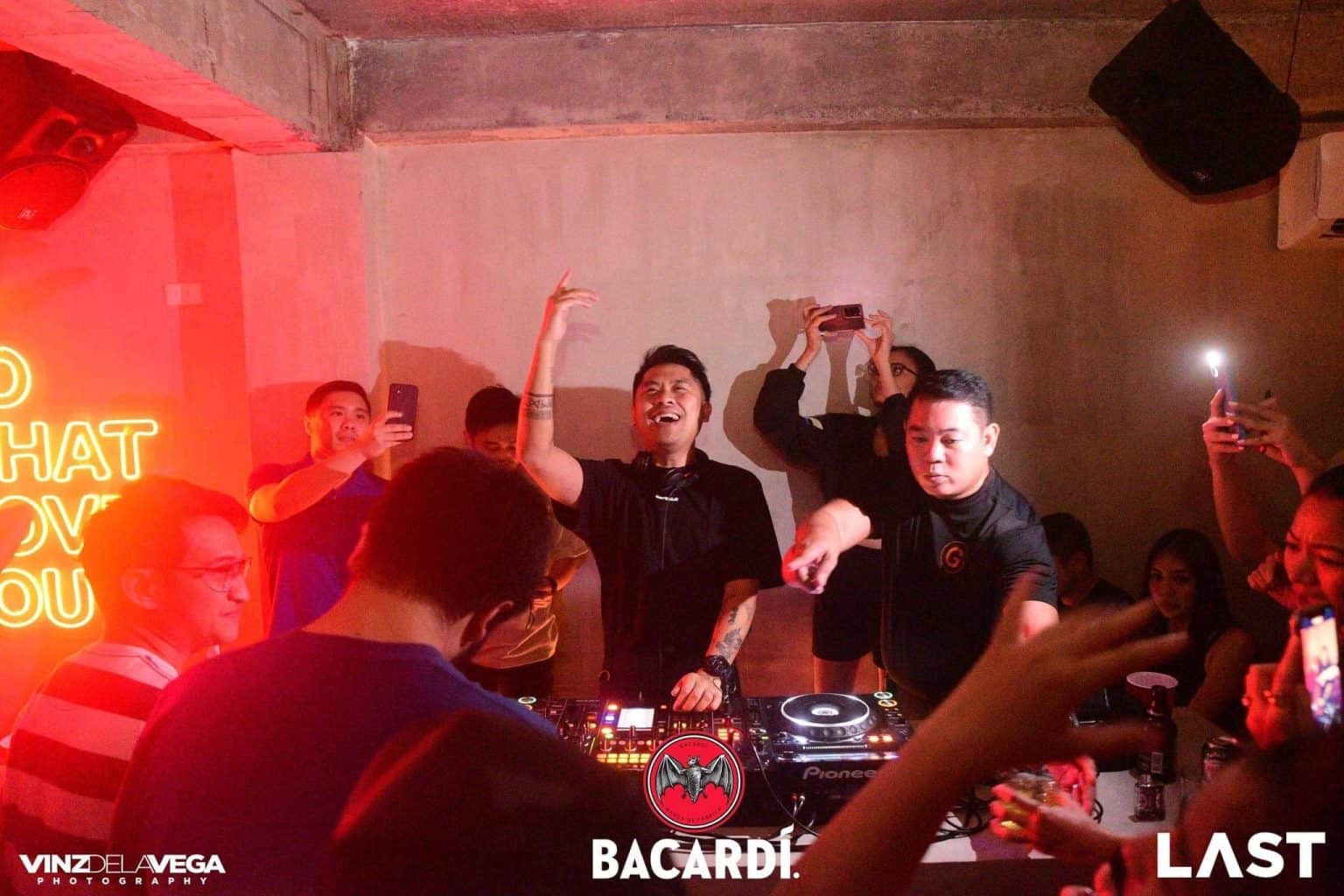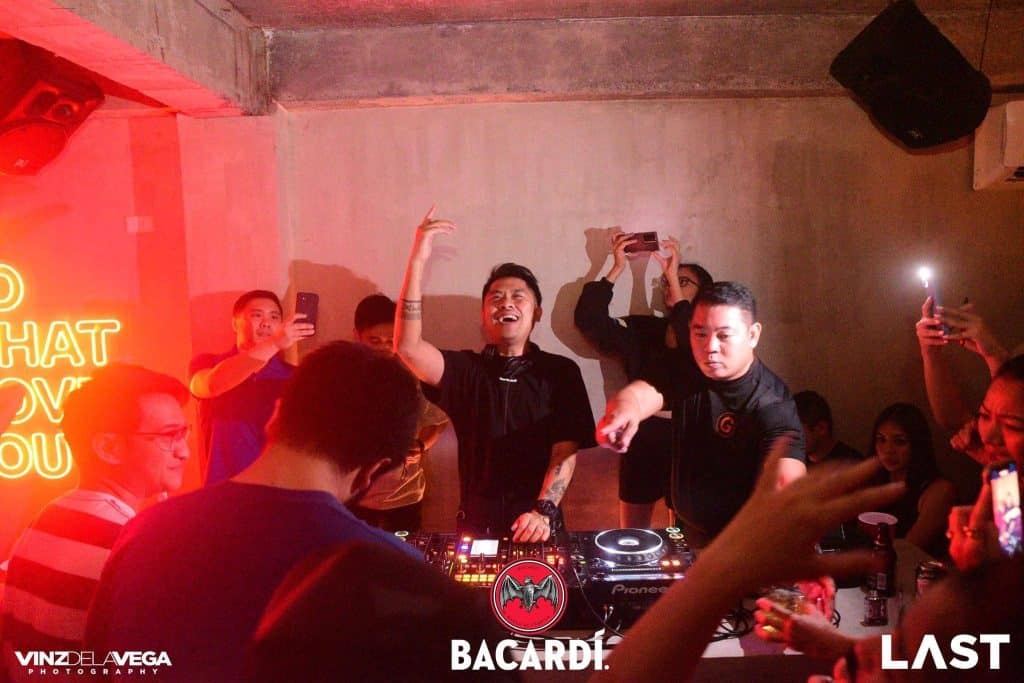 Prepare to be amazed as Last undergoes a transformation, emerging as a newer and bigger club that promises an unforgettable experience. Devoted patrons flock to this hotspot, enticed by its impeccable accommodations, captivating music selection, and unrivaled commitment to security. Let loose and revel in the exhilarating atmosphere, knowing that your safety is assured as you immerse yourself in a night of pure entertainment.
Location

: 2nd Floor, JCA Pizza Building, Salinas Drive Lahug, Cebu City, Philippines

Opening Time

: 10 PM to 6 AM

Contact number:

0922-866-7333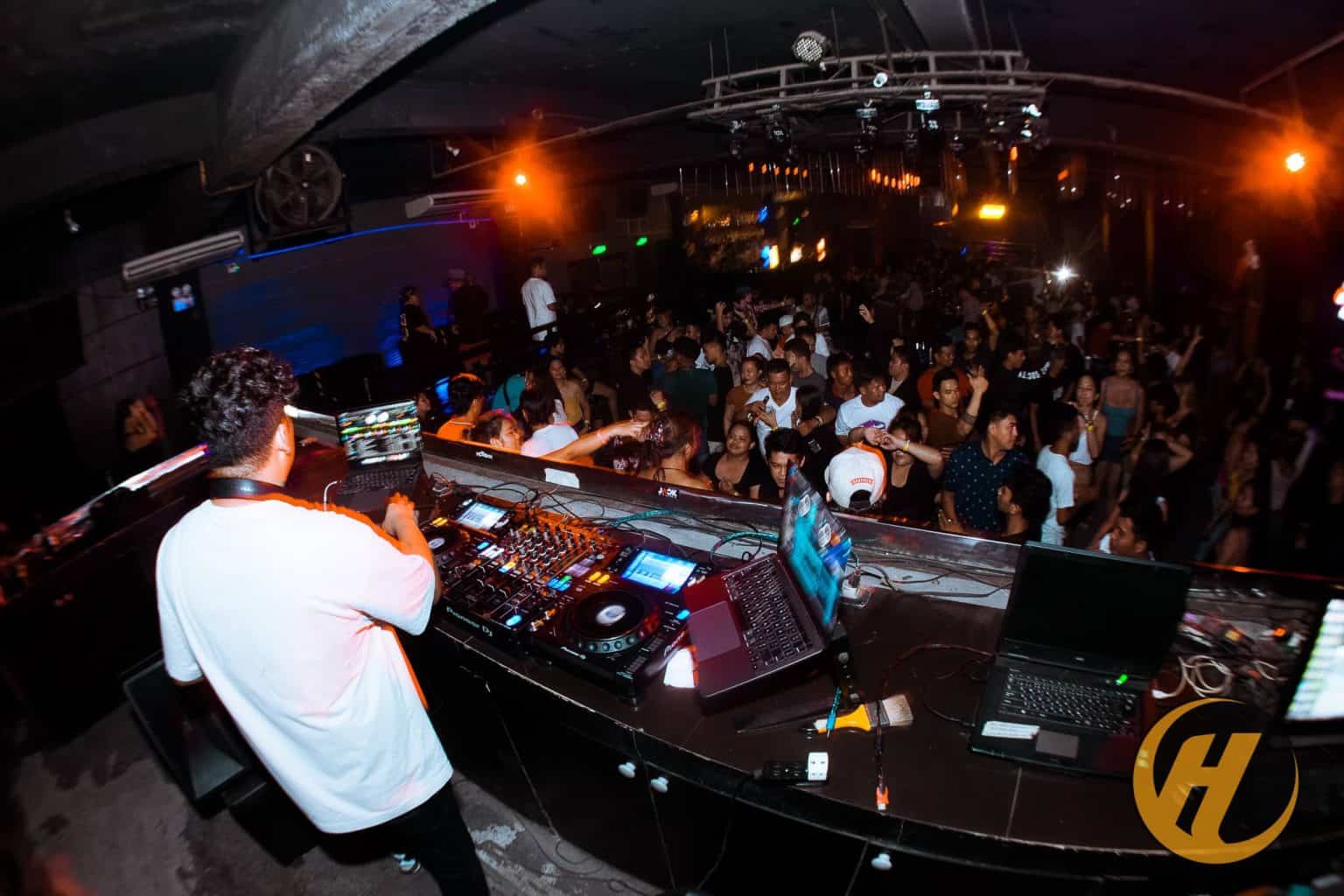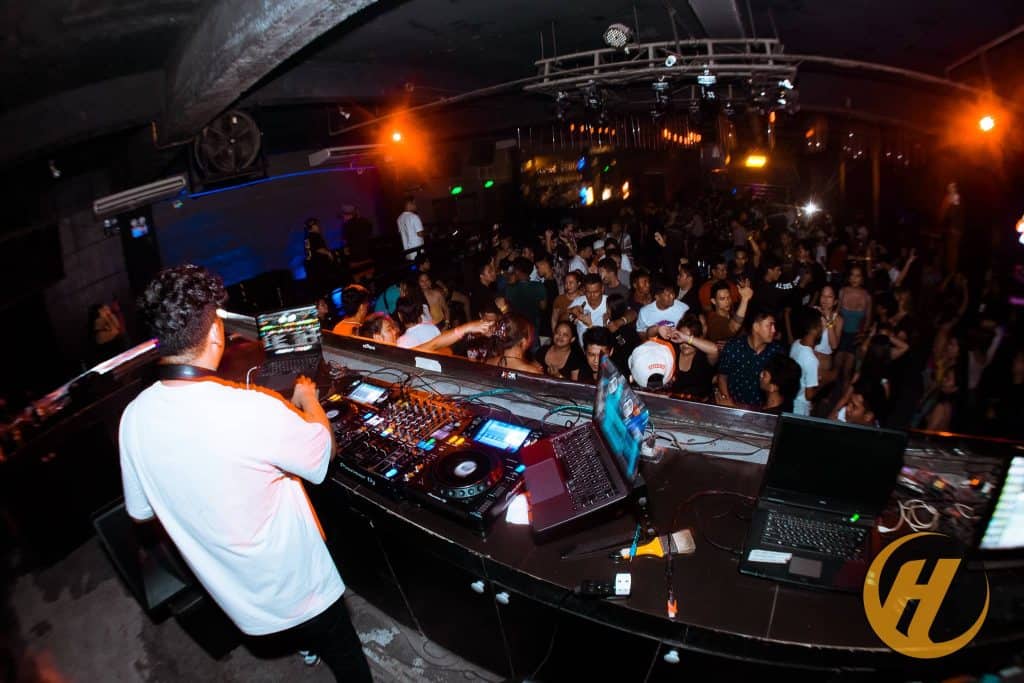 Get ready to immerse yourself in a whirlwind of excitement at Holic, the pulsating gem nestled in Mango, Cebu. The irresistible beats of EDM and R&B, expertly spun by DJs who know how to set the dance floor on fire, will have you giving in to this electrifying club. Join the vibrant, music-savvy crowd who are always one step ahead, and with prices that won't break the bank, this is an experience that's simply too good to pass up!
Location

: GF Mango Square Mall General Maxilom Avenue 6000 Cebu City Central Visayas

Opening Time

: 9 PM to 5 AM

Phone Number

:  032) 262 6000
Party Tips: Drinks can get expensive, grab a beer at your local corner store before going into a club.
Prepare to unleash your inner superstar as we dive into the vibrant karaoke scene in Cebu. Get ready to sing your heart out and create unforgettable memories at the best karaoke places in the city.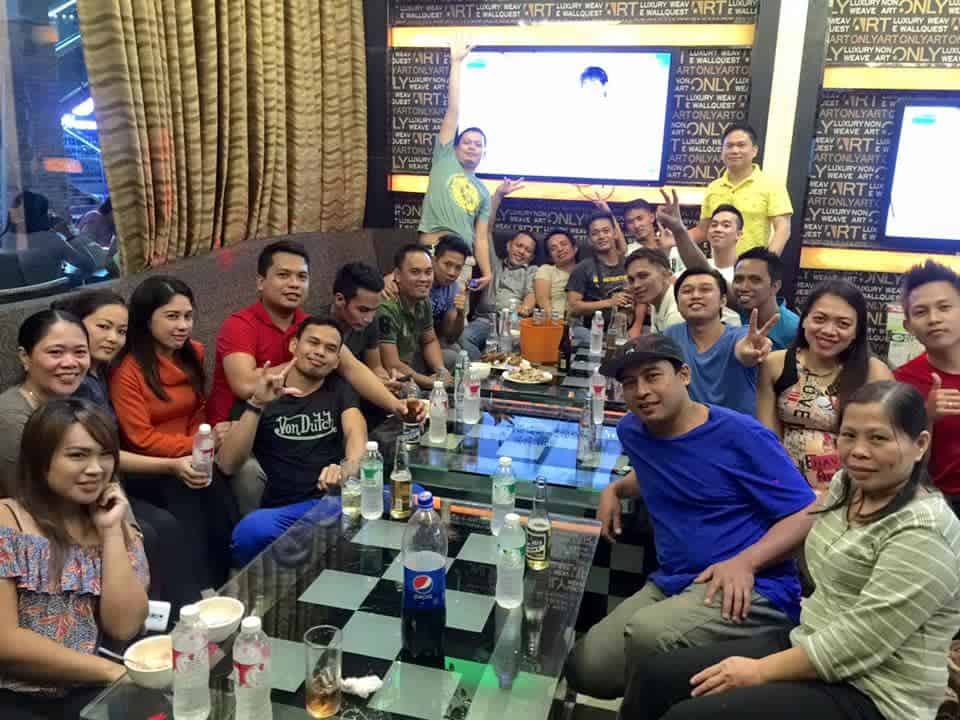 The family KTVs in China inspired the establishment's interior decor. You might not know how it looks, but one easy answer is that it is sophisticated. As soon as you go inside, you can see the thoughtful décor.
The accommodations are roomy and start at $8. The little area, for instance, which is supposed to hold 12 people, may hold more people and provide room for dancing while the music transports you. Hi-Fi Family KTV is ideal for gatherings and a memorable experience because it promises a high-end karaoke experience.
Location:

City Time Square, Mantawe Ave, Mandaue City, 6014 Cebu

Open Time:

1:00 pm – 12:00 am

Phone Number:

(032) 384 8409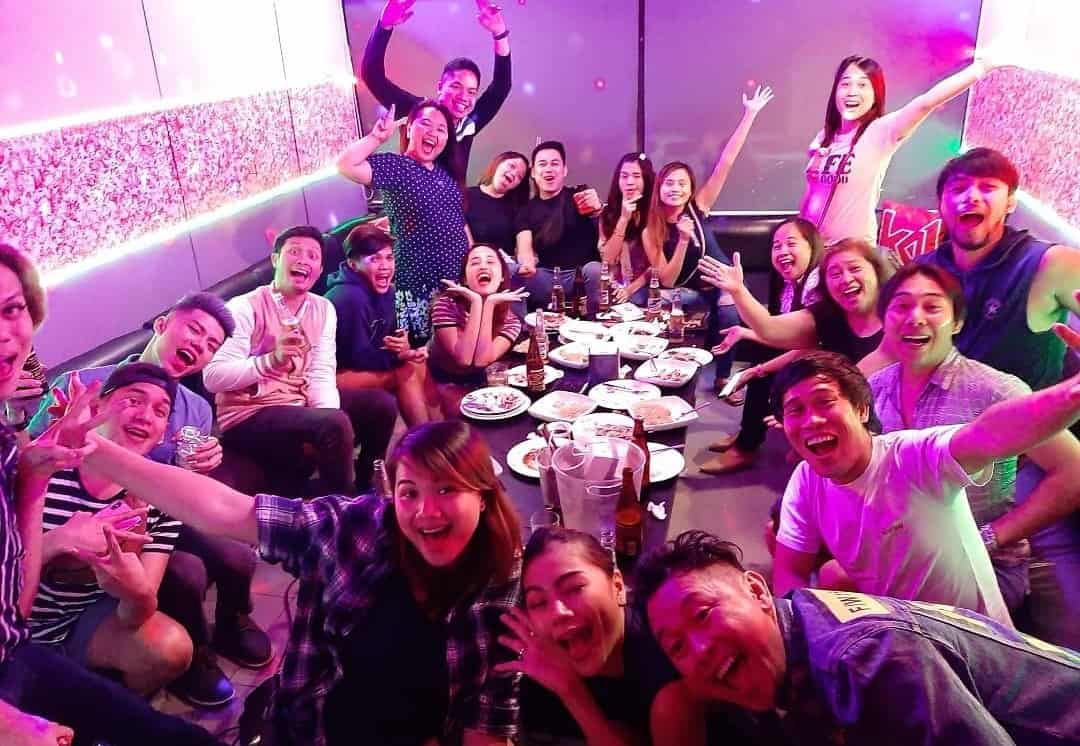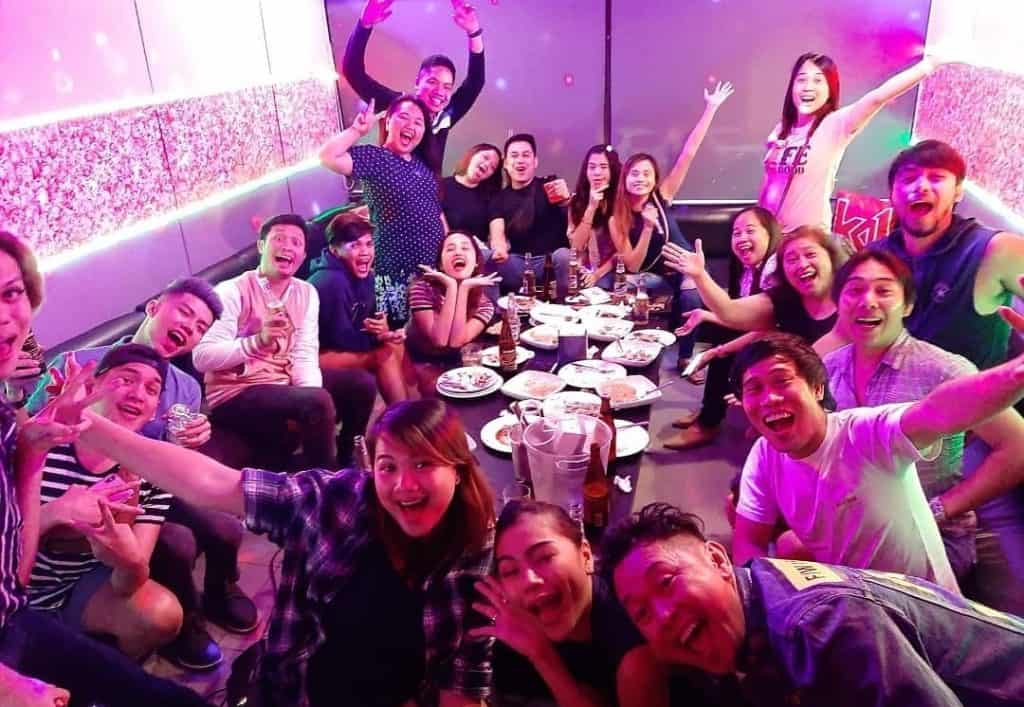 One of the areas in Cebu with excellent upscale restaurants is The Crossroads. However, only some things in The Crossroads are expensive. There are inexpensive contemporary KTVs in Cebu called K1 Family KTV.
The karaoke bar has spacious rooms for less money than comparable KTV establishments. Prices for drinks and food start at US$3, and they are consumable. For added entertainment, you can ask to have Wii and Kinect consoles in the space.
Location

: Crossroads, Gov. M. Cuenco Ave, Banilad, 6000 Lalawigan ng Cebu

Open Time:

  5pm – 2 am 

Phone Number:

(032) 412 1111
3. Open Mic Acoustic Lounge
Open Mic Acoustic Lounge in Cebu is a captivating haven for music enthusiasts, where talented individuals take the stage to showcase their musical prowess in an intimate and inviting setting. Whether you're a performer or an avid listener, this lounge provides a platform for raw talent and heartfelt performances, creating an unforgettable experience for all who appreciate the magic of live music.
Location

: Salvador Extension, Corner Happy Valley Access Road, Labangon 6000 Cebu City, Philippines

Opening Time

:  7 PM – 2 AM


Contact Number

: 0917 327 7168
Best Restaurant Bars in Cebu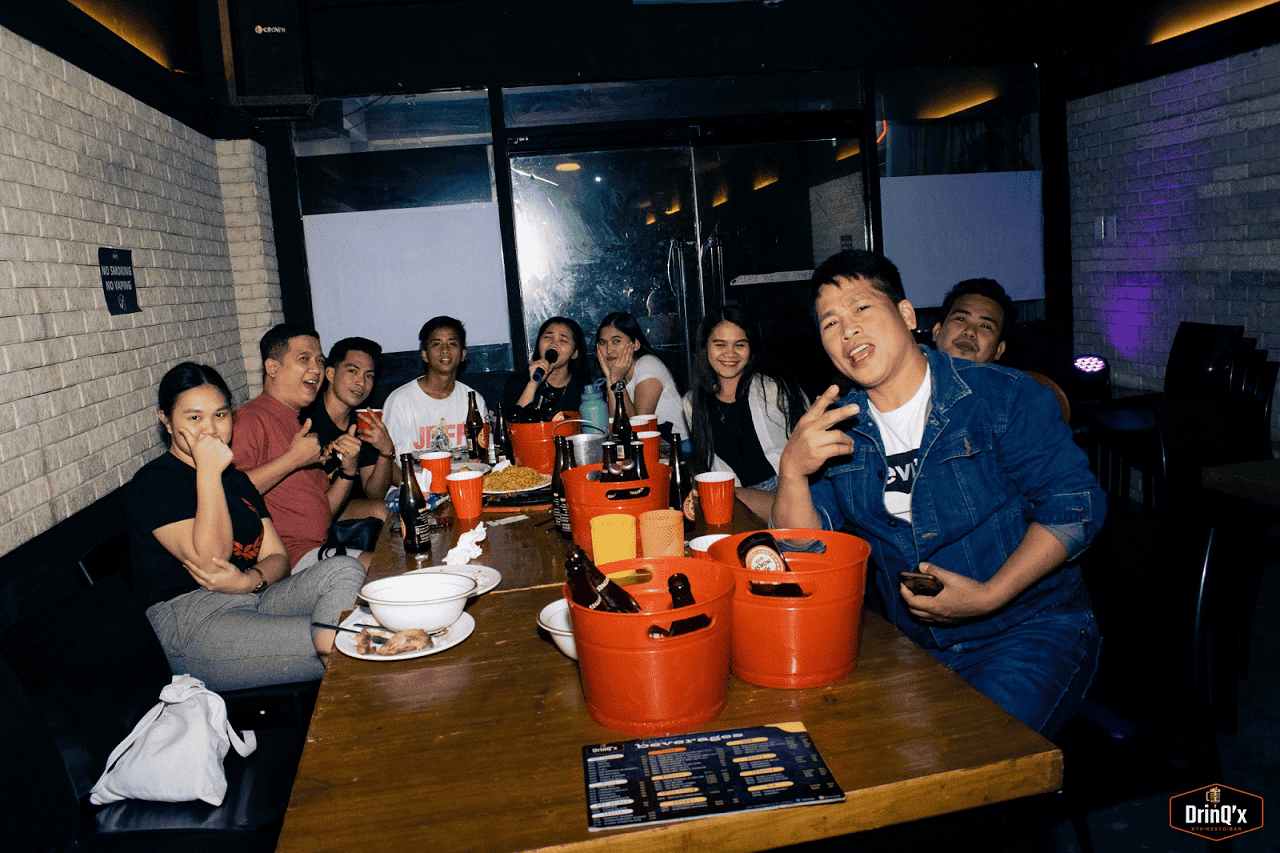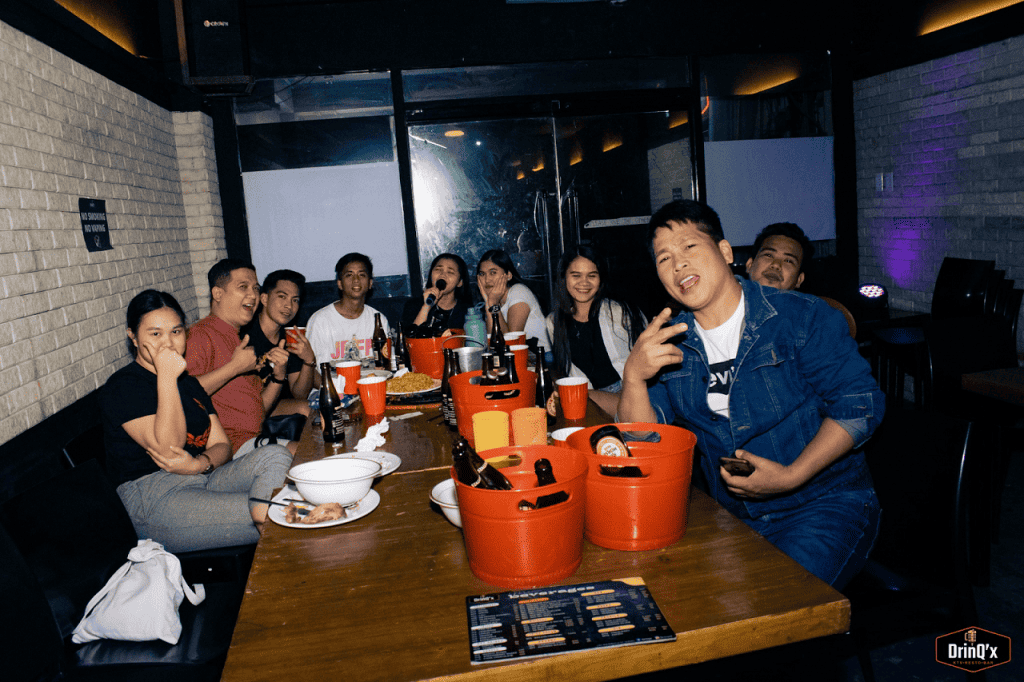 DrinQ'x KTV Resto Bar is a vibrant and lively establishment in Cebu that offers a unique combination of karaoke, delicious food, and a lively bar atmosphere. Patrons can indulge in singing their favorite tunes while enjoying tasty cuisine and vibrant drinks, creating a memorable night of entertainment and fun.
Location

: 80 Tres Borces Padres St, Mabolo, Cebu City, Philippines

Opening Time:

 7 PM – 4 AM

Contact

: 0969 533 2243
2. Ambiance Bar & Restaurant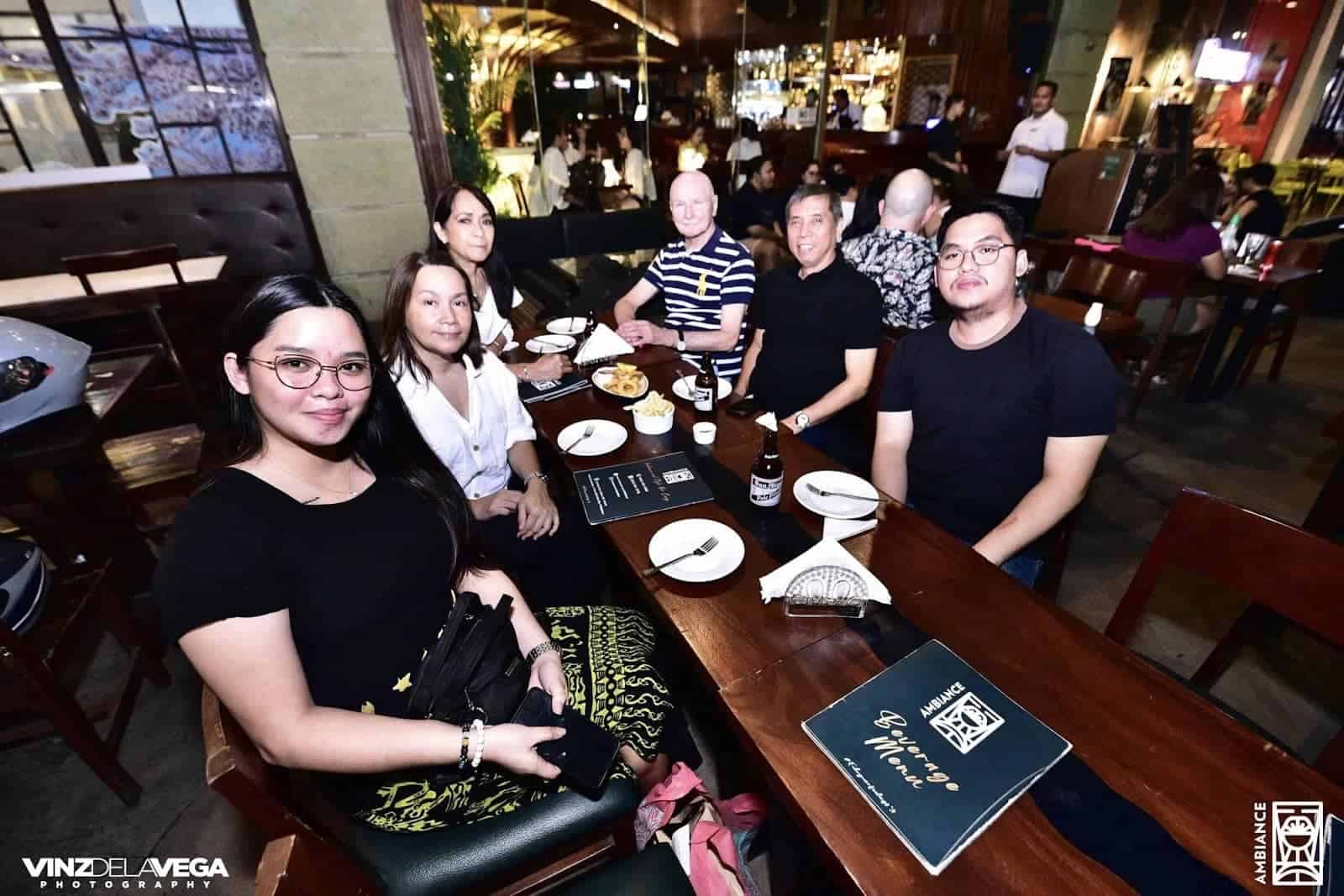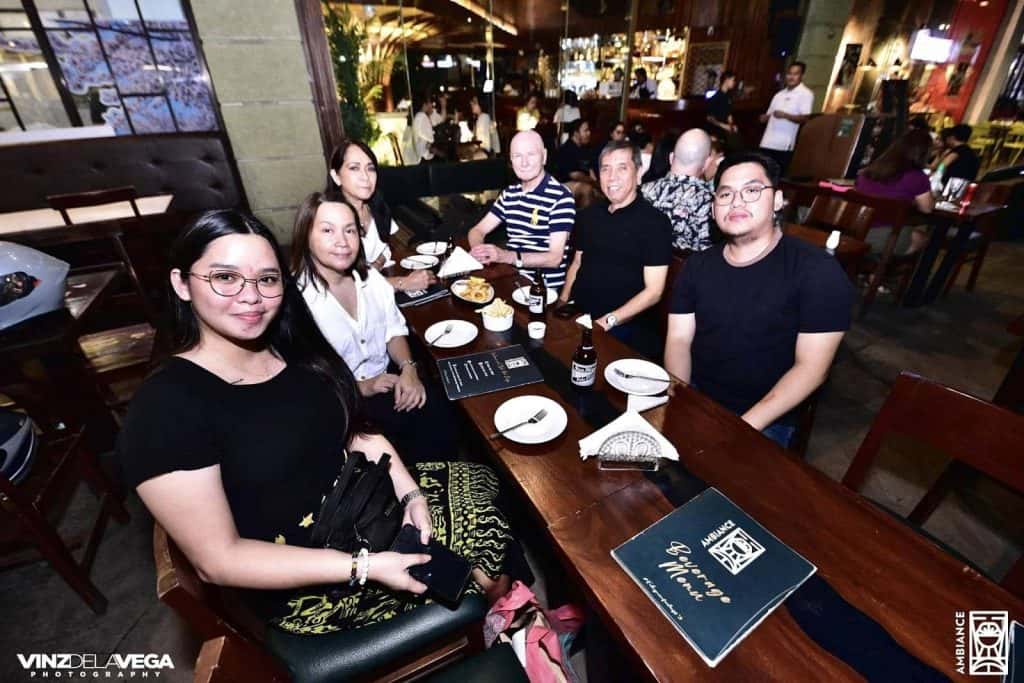 Ambiance has lived up to its name by creating an atmosphere that is both comfortable and refined, a synthesis of Western and Asian influences. The decor and ambiance are ideal for intimate dinners and relaxed get-togethers with pals. A vocalist will perform for you all night long, rounding off the experience.
Location:

Garden Row Space 5, Ayala Malls Central Bloc IT Park, Cebu City, 6000 Cebu

Open Time:

2:00 pm – 11 pm

Phone Number:

 0905 352 4868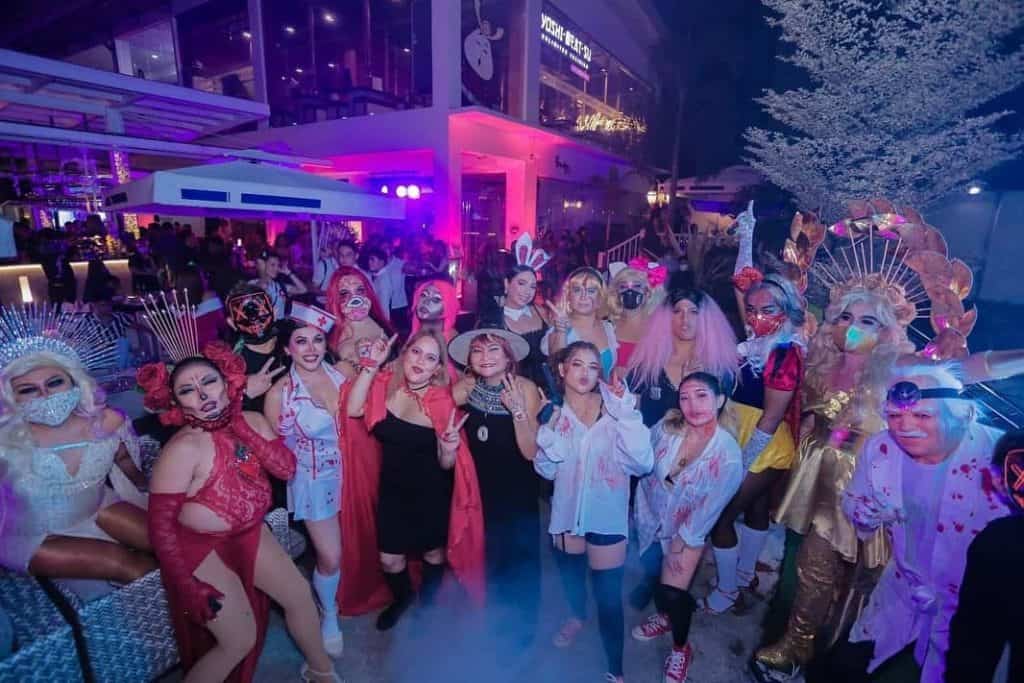 Live the good life by lounging around outdoors and dining with your friends in its bright and breezy al-fresco area with a modern setting and vibrant-looking foliage.
Location:

88th Avenue, Gov. M. Cuenco Ave, Cebu City



Opening hours:

10AM-2AM, daily



Contact Number:

0998 199 6092/ 0998 376 7817.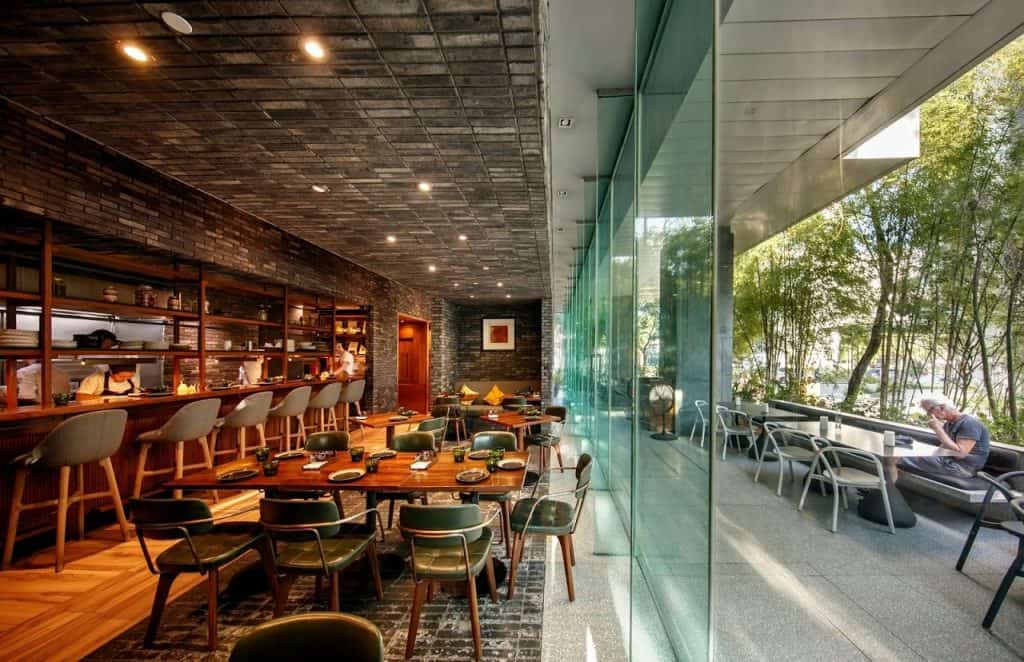 The Pig & Palm is a contemporary resto bar that blends modern European cuisine with local ingredients. It features an elegant setting, an extensive wine list, and a selection of handcrafted cocktails.
Location

: MSY Tower, Pescadore

Opening hours:

11:00 AM – 11:00 PM

Contact Number:

(032) 255 8249
In conclusion, Cebu offers a diverse range of party destinations that cater to different tastes and preferences. From the energetic atmosphere of The Sentral Cebu to the upscale clubs in Mandaue City, partygoers can find a venue that suits their desired vibe. For those seeking a more relaxed party experience, Cebu ensures that night owls and party enthusiasts can find the perfect spot to dance, socialize, and have a memorable night out.
Common questions about night life in cebu
Start Planning Your Philippines Trip Now!
Book Your Flight:
Use Skyscanner to find a cheap flights. A travellers favorite way to book flights, as it searches websites and airlines around the world with one click.
Book Your Bus or Transportation Within Phillipines:
There are two ways to book your transporation, ask your hotel or hostel, go to the local bus terminal, or book online, for a less stressful trip using 12go.asia or Easybook.
Book Your Accomodation: 
Find the best hotels or hostels at Booking.com or at Agoda.com. Perks include with no upfront payment. Pay when you check out and Free cancellations.
Dont Forget Your Travel Insurance:
Two popular choices are SafetyWing and WorldsNomads. A traveler should buy traveler's insurance to protect themselves against unexpected events such as trip cancellations, medical emergencies, and lost or stolen baggage. It provides peace of mind and financial protection in case of unforeseen circumstances.
Want More Information On Phillipines?
Be sure to check out my nomad travel guide on the Phillipines for even more tips
Disclosure: Please note that some of the links above may be affiliate links, and at no additional cost to you, I earn a commission if you make a purchase.