Top 10 Instagrammable Spots in Antipolo
The city of Antipolo can be found in the Philippines, to the east of the Metro Manila area. It is well known as a destination for Catholic tourists, and it is also home to a large number of picturesque locations. The following is a list of some of the most Instagrammable locations in Antipolo City that you may add to your stories: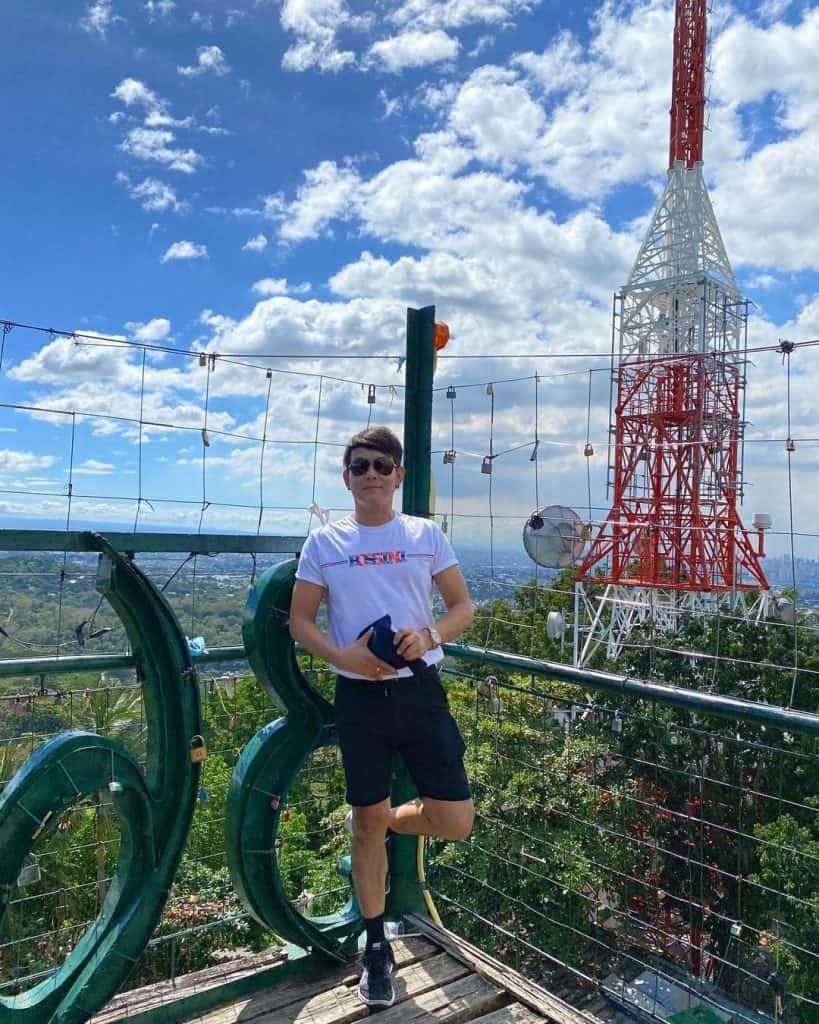 Cloud 9 has always been the best place to see the whole city of Antipolo from above. It's great for groups of family and friends. It is also popular with young and old couples because of how beautiful it feels. Cloud 9 makes you feel like you're at the top of the world. This hotel in the sky just keeps giving. It has a swinging bridge that leads to its viewing deck. From the viewing deck, you can see all around the city. 
It is also a favorite place to watch the sun go down. The view of Metro Manila is amazing, and guests love it even more at night when the city is lit up with bright lights and colors. If you want to take a quick dip, there is also a swimming room inside. Also, you wouldn't get hungry at Cloud 9 because it has an on-site restaurant with a wide range of food.
Location: Bgy, 23 Sumulong Hwy, Antipolo, 1870 Rizal, Philippines
Opening hours: 8 am to 10 pm Daily
At the Casa Santa Museum, there are a lot of Santa Claus figures from all over the world. It now has nearly 4,000 figures and other Christmas displays. Even though the Casa Santa Museum doesn't have a great view, it is still a place that would look good on Instagram. In fact, you should never leave the spot without taking a photo. It will be one of the things you remember most about Antipolo.
Location: 276 San Jose Ext, Antipolo, 1870 Rizal, Philippines
Opening hours: 10 am to 4 pm Daily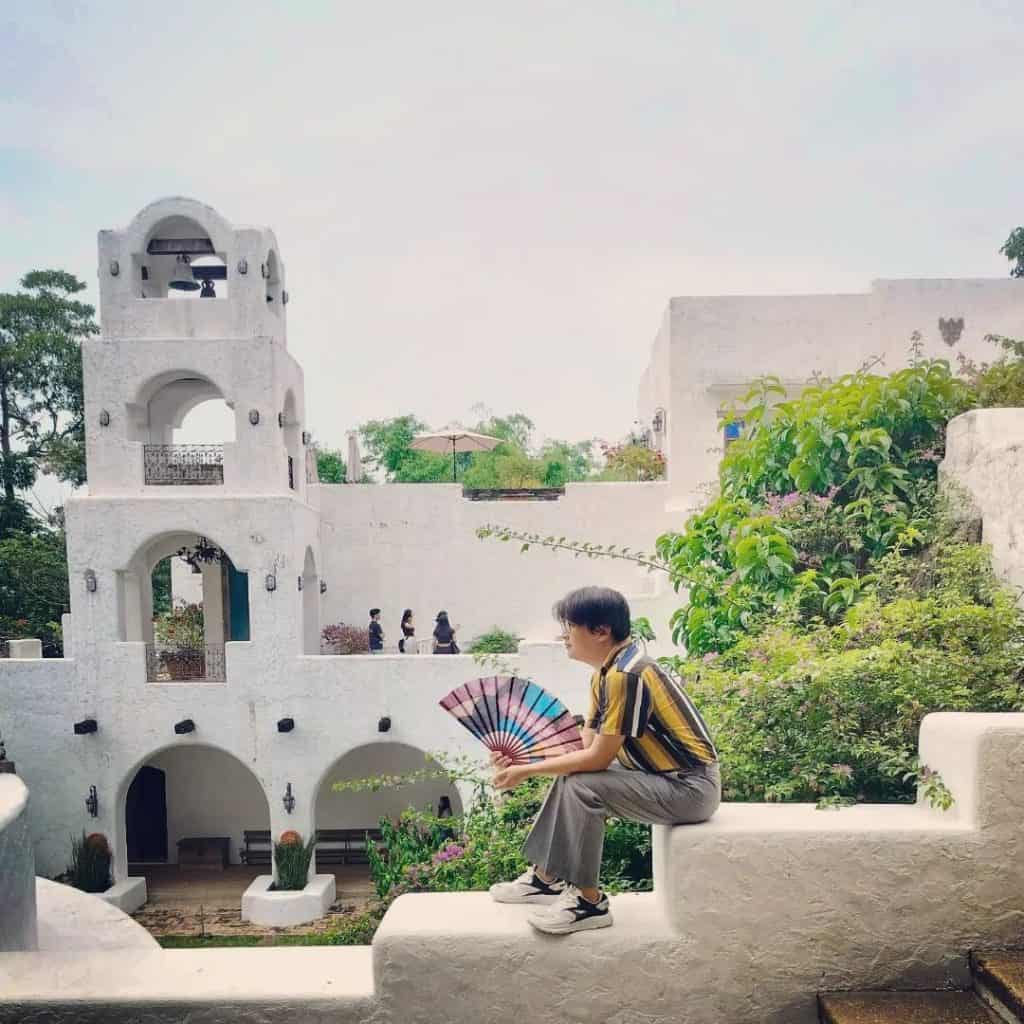 The Pinto Art Museum is one of the most interesting places in Antipolo, and no list of those places would be complete without it. It shows sculptures, installations, mixed-media works, and drawings, among other things. Filipino art and artists are also shown at shows and displays at the Pinto Art Museum. This famous art complex is in a peaceful botanical garden that is two hectares in size. It is built in the style of Santorini, so you can take the best photos for your Instagram feed there. It has a great view of the metro and its beautiful interiors.
Location: 1 Sierra Madre St, Grand Heights Subdivision, Antipolo, 1870 Rizal
Opening hours: 10 am to 6 pm / Monday closed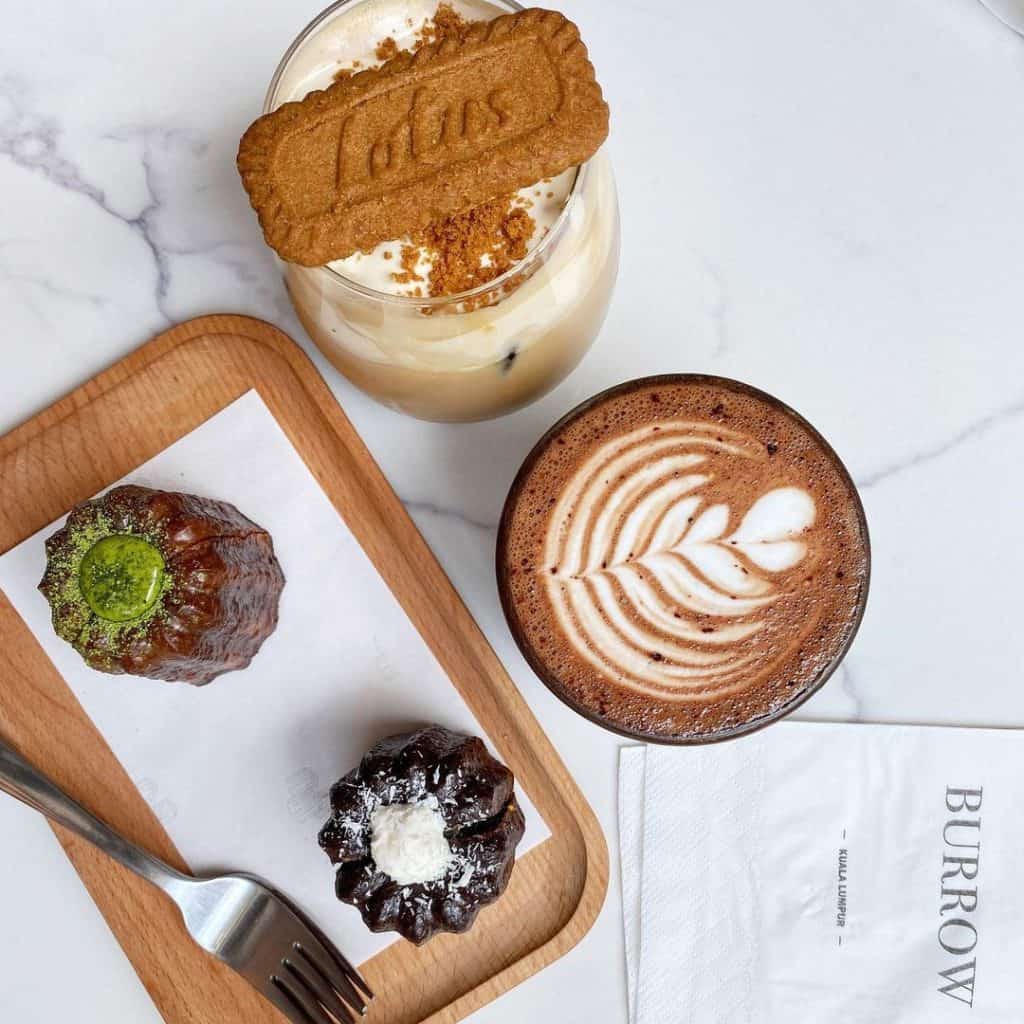 Burrow Cafe is a coffee shop and restaurant in Antipolo. It is hidden under the Antipolo Beehouse, which is a creative place and event venue. The Pinto Art Museum is 15 minutes away. You have to go up a small stone staircase that looks like a rabbit hole. The rustic and garden-themed holiday house in the underground café is open to guests on the reservation. It has a cook who makes it unlike any other place to eat outside. And the food is just as good as the natural scenery. For first-time guests, it's best to book a table a month in advance. It's a great place for dates because the rustic decor makes it feel like a beautiful setting that's great for Instagram. 
Location: Beverly Hills Dr, Taytay, 1920 Rizal, Philippines
Opening hours: 8 am to 5 pm / Monday & Tuesday closed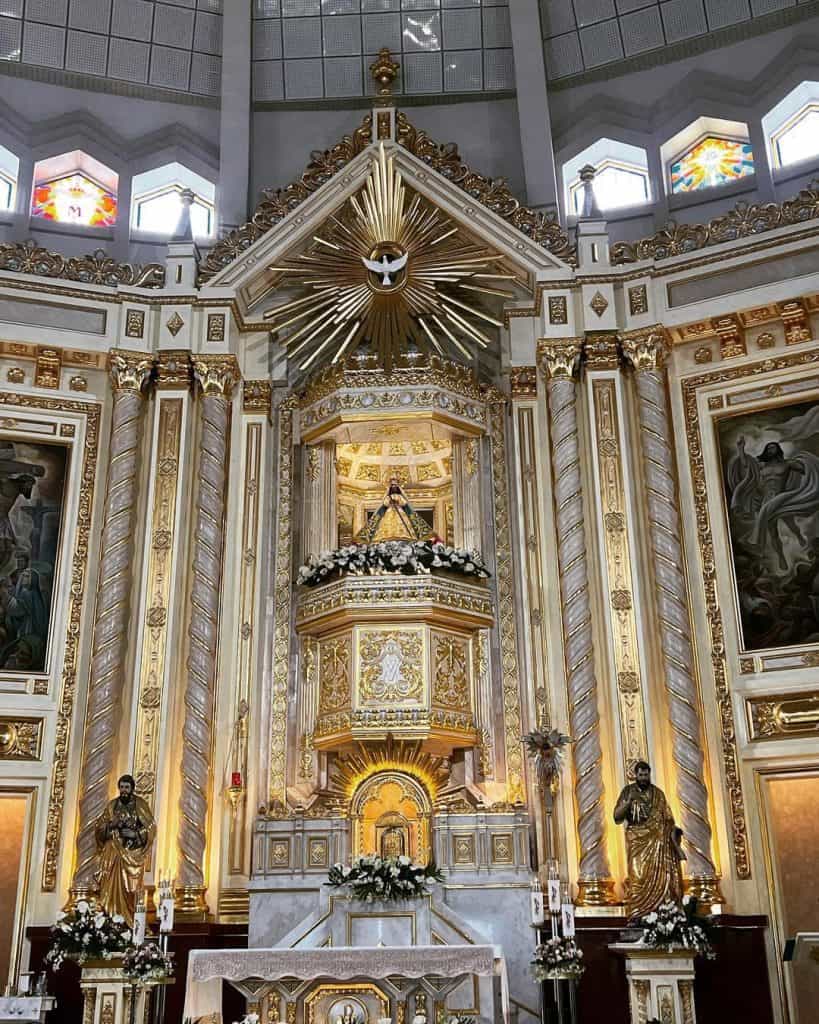 The Antipolo Cathedral is one of the most famous places for tourists to visit in the city. It is also known as the National Shrine of Our Lady of Peace and Good Voyage. All year long, a huge number of people visit the cathedral, especially during Holy Week, because it is one of the most important religious churches in the Philippines. Additionally, there are food stalls nearby where you can purchase suman na may latik (rice cake with coconut jam), cashew nuts, and various varieties of rice cakes—all of which are well-liked in the Rizal province. It would also be nice to look at the engraved glass windows in the church.
Location: Dela Paz St, Antipolo, 1870 Rizal
Opening hours: Mon to Sat: 5 am to 8 p.m.; Sun: 5 am to 10 pm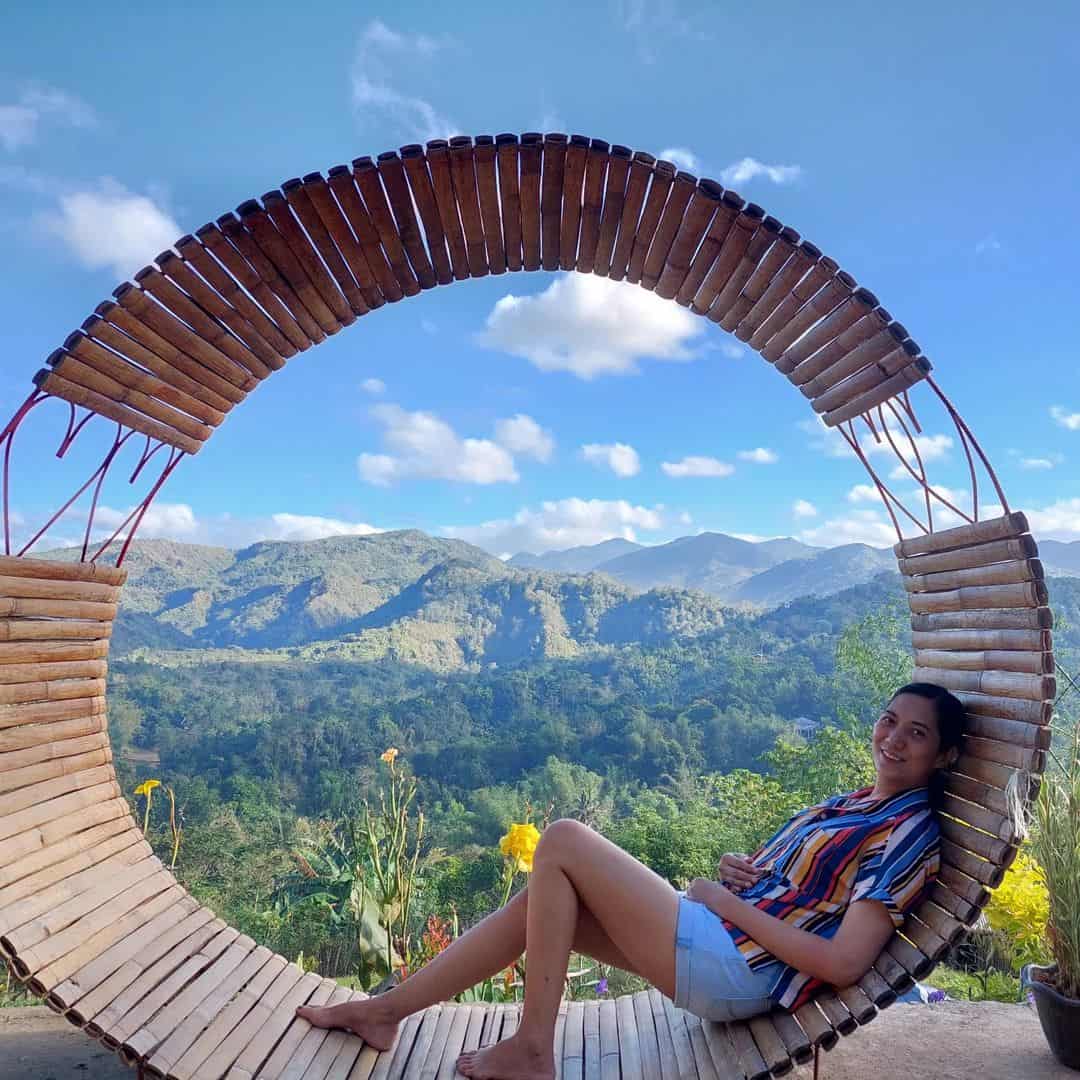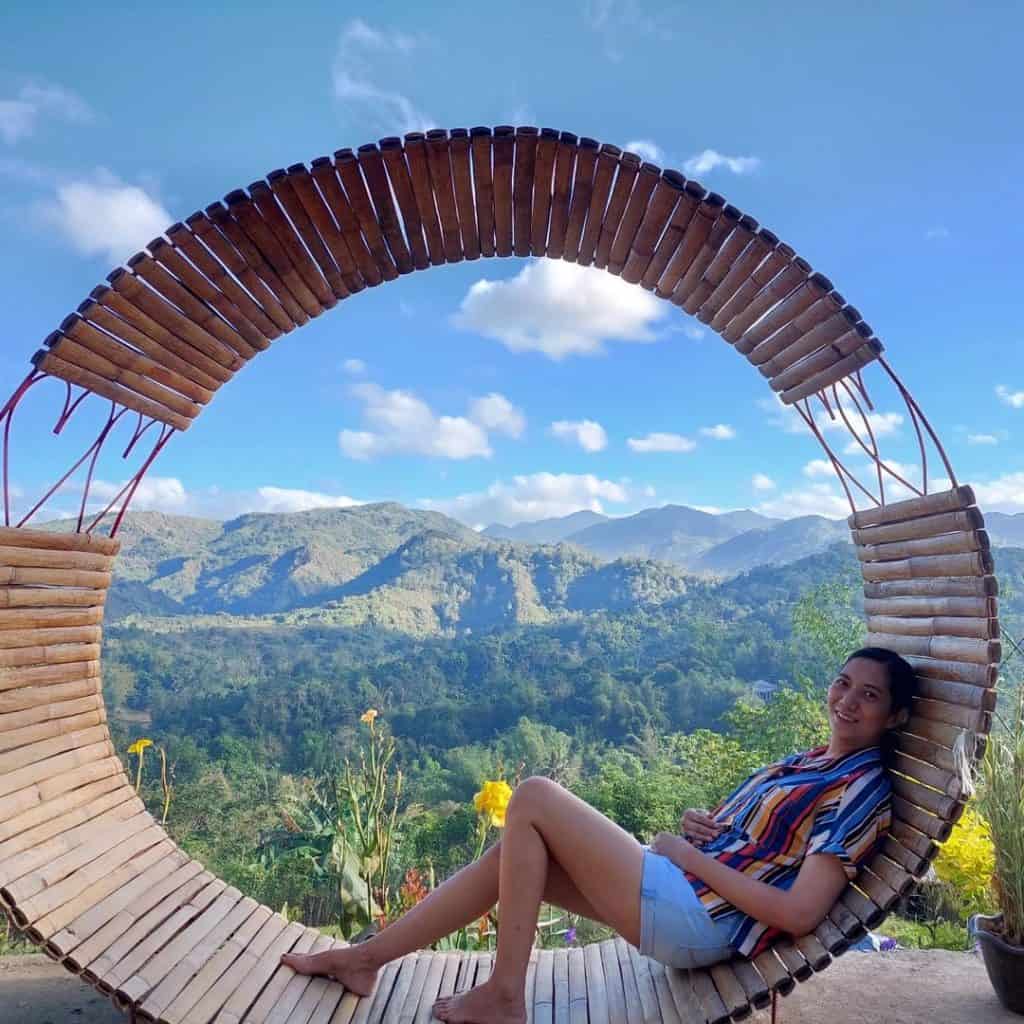 To camp out in nature, you don't have to go very far. Gabriel's Sanctuary is just two hours from the city center. It is in Sitio Binayoyo, Barangay Calawis, and is off the grid. If you want to stay overnight, you can set up blankets, have a campfire, look at the stars, or rent a kubo. Gabriel's Sanctuary offers a fun new normal. It has places to eat outside. It also has ATVs and tours of secret waterfalls and rivers. Gabriel's Sanctuary also got rid of its entrance fees so that everyone can enjoy Antipolo's beautiful nature without going broke.
Location: Sitio Binayoyo – Calawis Rd, Brgy, Antipolo, Rizal, Philippines
Opening hours: 24 hours
7. Luljetta's Hanging Gardens and Spa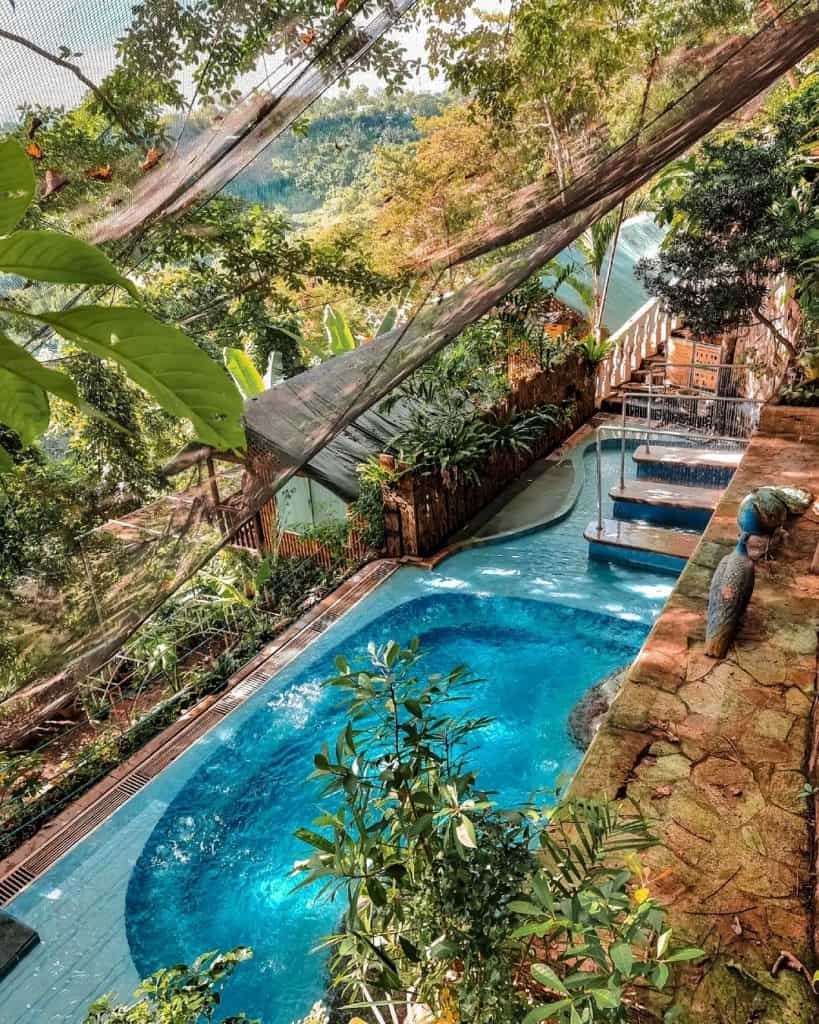 One of the most popular things to do in Antipolo is to go to Luljetta's Hanging Gardens and Spa. It's a great place to go if you need a break, want to take photos for Instagram, or are looking for something different to do on a date outside of the city. Their great spa, good food, lush parks, and beautiful views of Laguna de Bay and the skyline of Metro Manila will help you relax on the weekend.
Everyone's dream staycation spot is this spa, which is known for its health and fitness services and packages. And every corner and nook says "dreamy!" The place is well-known for the pre-wedding and pre-debut picture shoots that take place in its secret gardens. The place is, in fact, a paradise where guests with good taste can stay. A trip to Luljetta's Place would be a good idea if you want to see beautiful views of Antipolo, Metro Manila, and Laguna de Bay. 
Location: Barangay, Sitio Loreland Road, Antipolo, 1870 Rizal, Philippines
Opening hours: 9 am to 7 pm Daily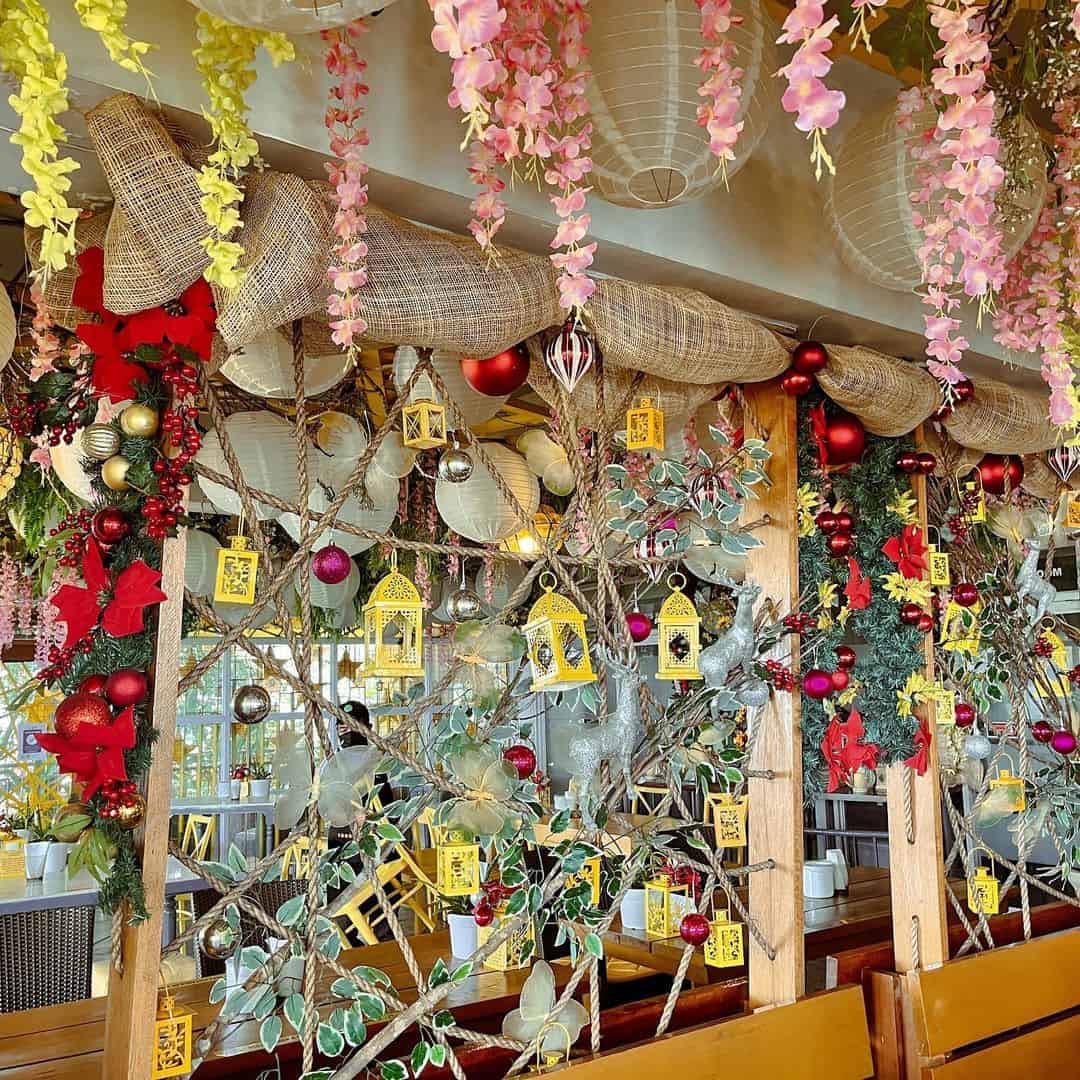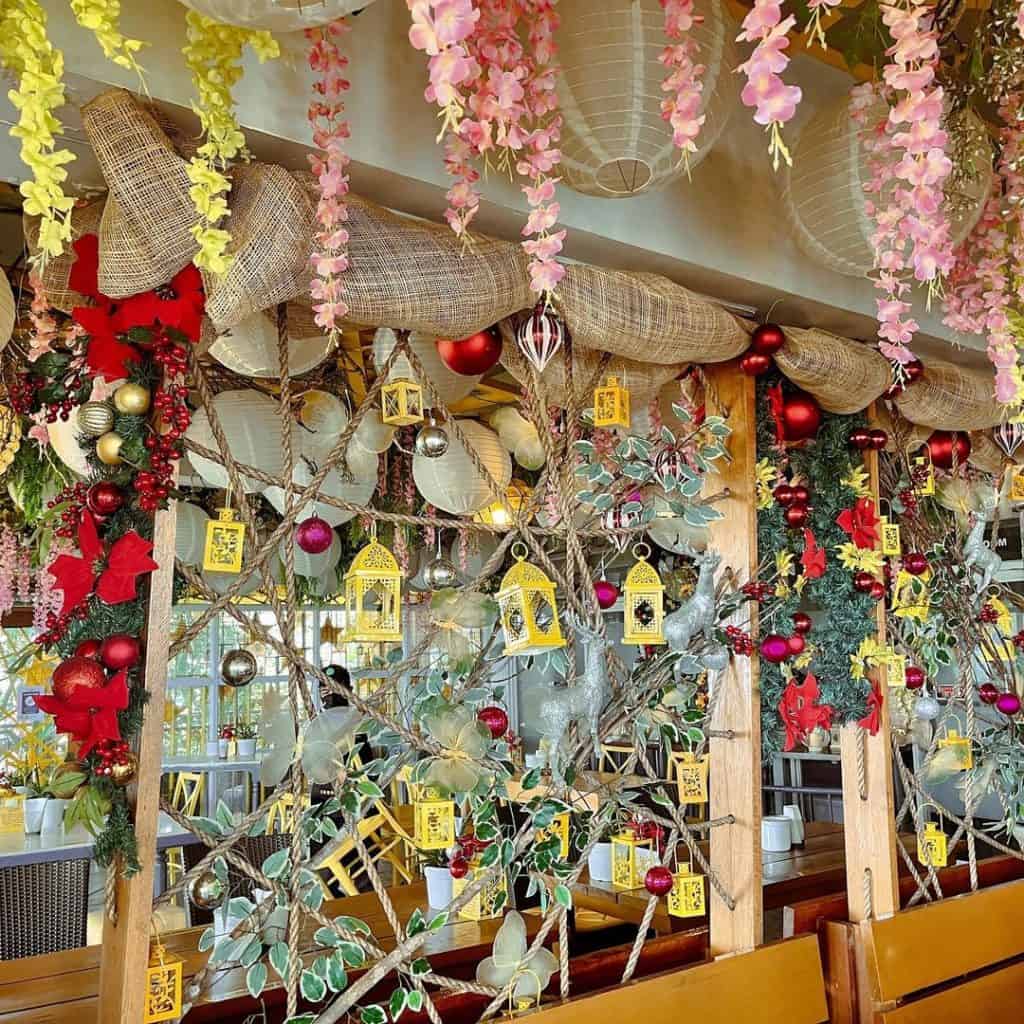 It is a cafe, bar, and diner outside of town with beautiful views.It has a beautiful view of Manila city and a mix of Asian and European comfort food. Some of the best things to eat at Yellow Lantern Cafe are the snack, the baby back ribs, and the Umaapaw in Paellera. After a filling meal, if you want to have a drink or two and listen to music or play beer pong, just go to the top floor.
Location: G/F Comodaville , Mambugan ,Sumulong Highway , Antipolo
Opening hours: 24 hours
9. Cafe Lupe Bed and Breakfast Antipolo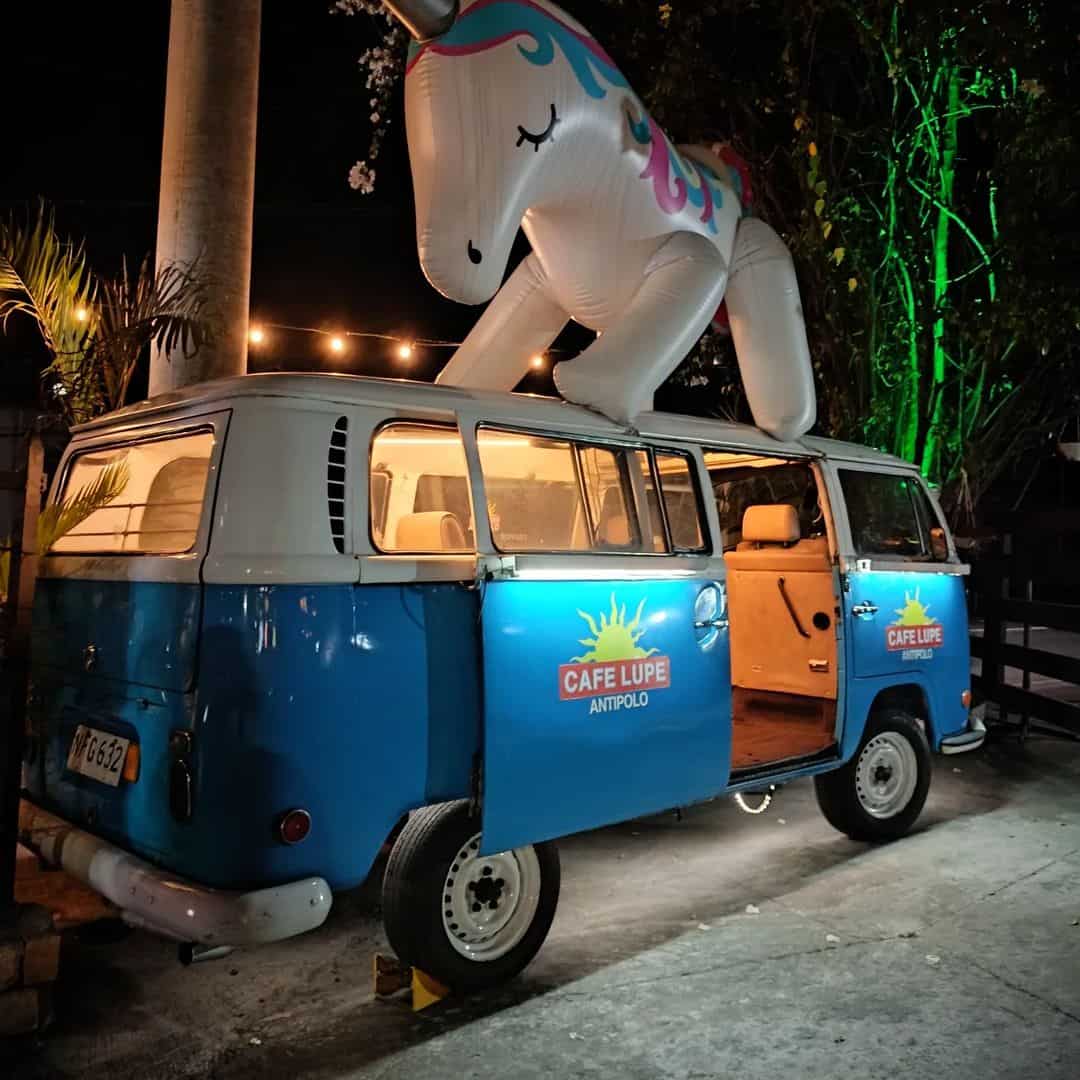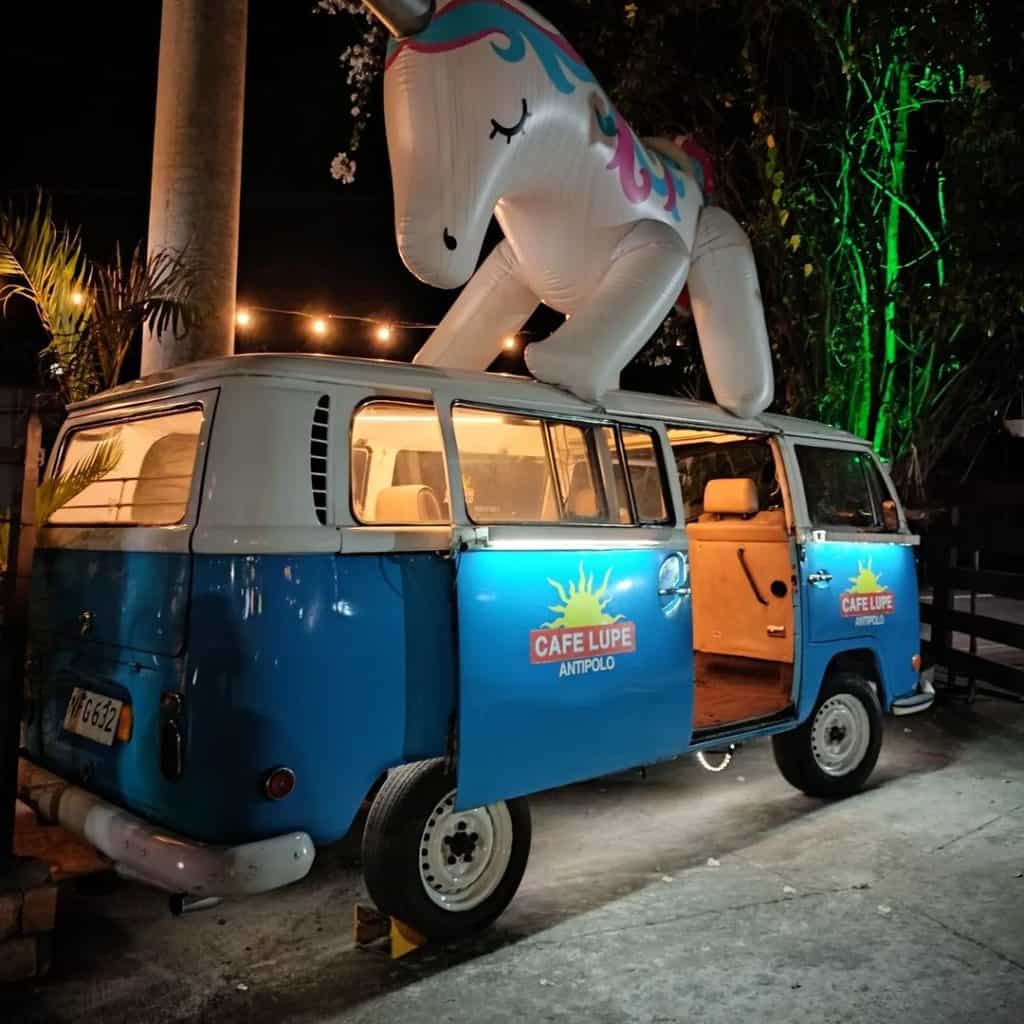 Cafe Lupe is a Mexican-Filipino fusion restaurant in Antipolo that is ideal for simple evenings out or weekend stays with your family or barkada. Cafe Lupe is located in the Antipolo Central Business District. Pica-pica, live music, and a picture-perfect vista overlooking the city are some of the things that are available to you here. Their fresh and crunchy brick oven pizza, burritos, fajitas, and delicious spin on the traditional Kansi are some of their most popular items, and they sell a lot of them.
Location: Lot 2B and 2C , Barangay , Mambugan , Sumulong Highway , Anitopolo city , Rizal 
Opening hours: 24 hours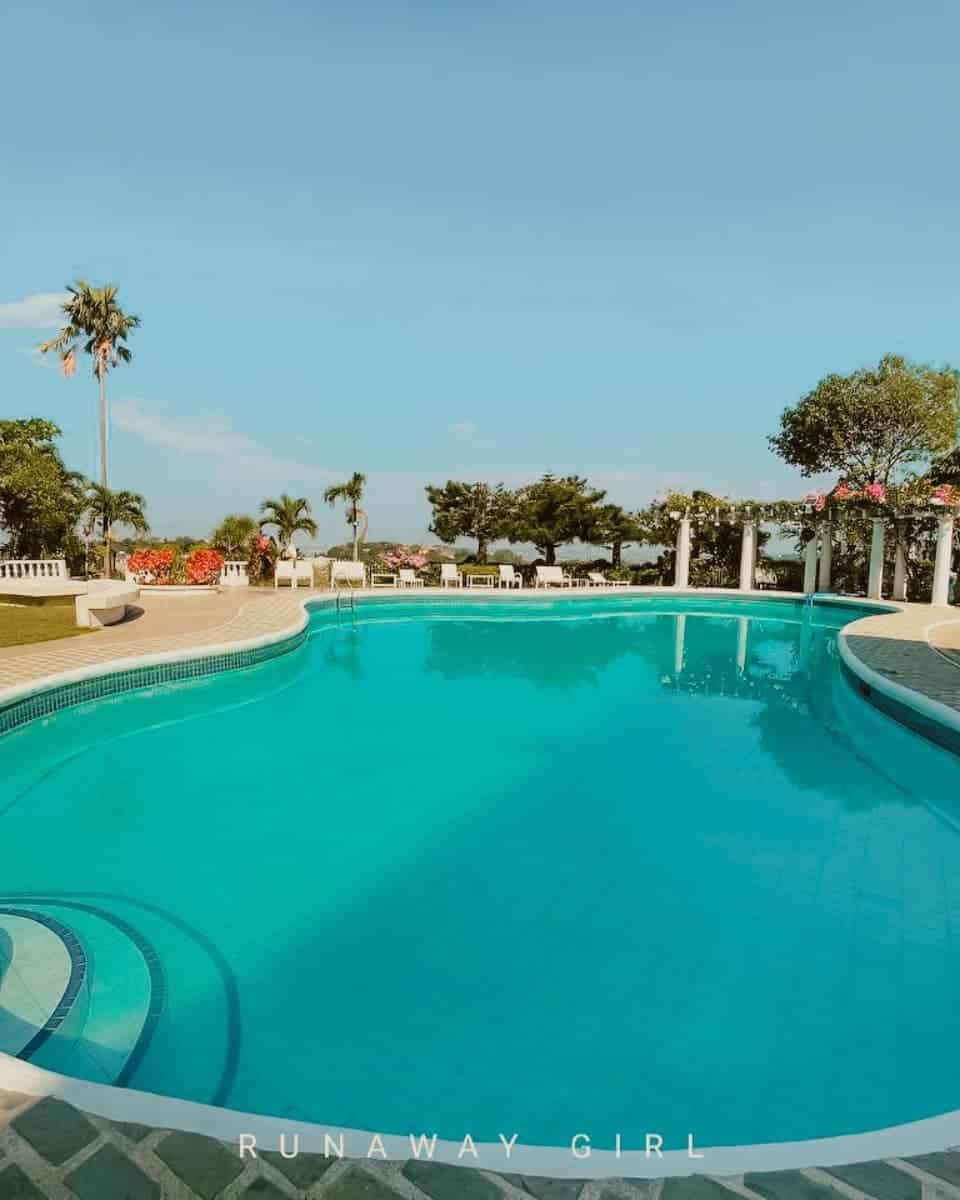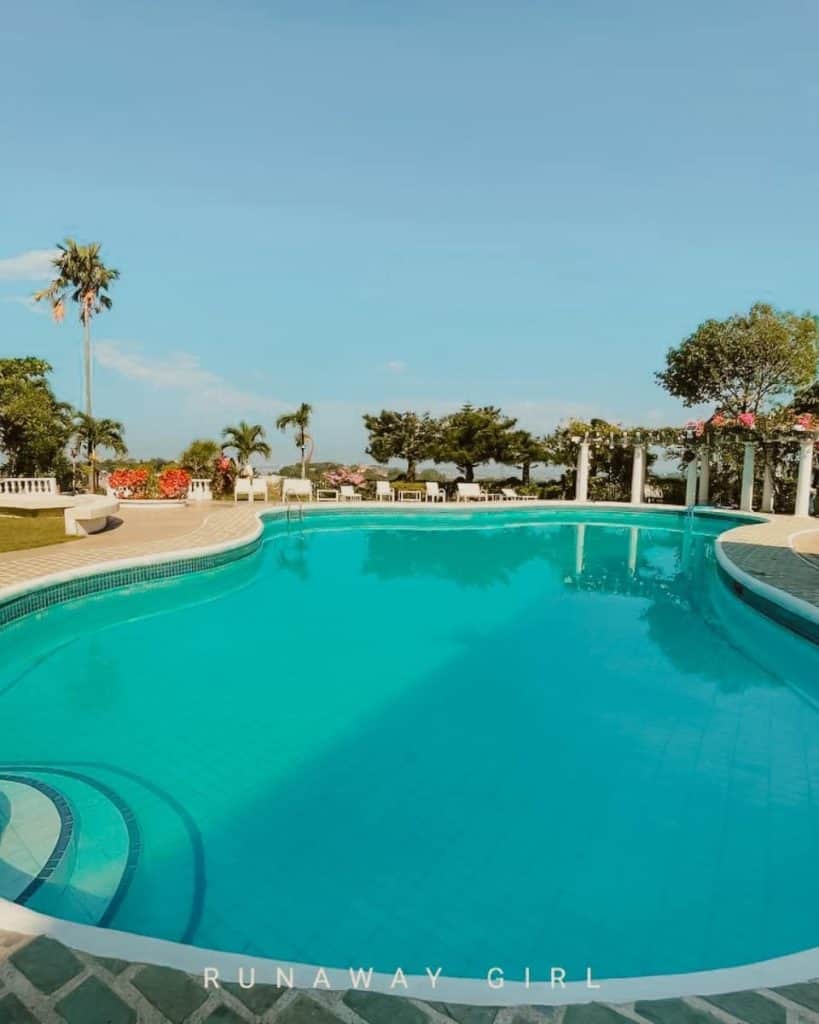 The Blue Mansion in the Grand Heights Subdivision is an excellent option to consider if you and a group of friends are interested in going on a trip that will refresh and revitalize you. Not only does it provide tourists of all ages with an amazing view that looks out over Antipolo, but it is also quite family-friendly. For a charge, guests of the Blue Mansion have the option of booking either an overnight stay or a day tour of the hotel. While you take in the gorgeous cityscapes, you may go for a swim in their pool, sing your favorite songs on their videoke machine, and cook up some delicious BBQ.
Location: 8 dulonglangit street, Grand Heights Road, subdivision, Antipolo, 1870, Philippines
Opening hours: 8 am to 7 pm Daily
Couples and groups of friends looking for a quick getaway from the city never need look further than Antipolo City in Rizal. Restaurants with breathtaking views, breathtaking waterfalls, unusual attractions, and restful staycation alternatives await first-time tourists in Rizal. Take advantage of Antipolo's Instagrammable spots and breathe in the beautiful surroundings.
Common Questions About iNSTAGRAMMABLE PLACES IN ANTIPOLO
Start Planning Your Philippines Trip Now!
Book Your Flight:
Use Skyscanner to find a cheap flights. A travellers favorite way to book flights, as it searches websites and airlines around the world with one click.
Book Your Bus or Transportation Within Phillipines:
There are two ways to book your transporation, ask your hotel or hostel, go to the local bus terminal, or book online, for a less stressful trip using 12go.asia or Easybook.
Book Your Accomodation: 
Find the best hotels or hostels at Booking.com or at Agoda.com. Perks include with no upfront payment. Pay when you check out and Free cancellations.
Dont Forget Your Travel Insurance:
Two popular choices are SafetyWing and WorldsNomads. A traveler should buy traveler's insurance to protect themselves against unexpected events such as trip cancellations, medical emergencies, and lost or stolen baggage. It provides peace of mind and financial protection in case of unforeseen circumstances.
Want More Information On Phillipines?
Be sure to check out my nomad travel guide on the Phillipines for even more tips
Disclosure: Please note that some of the links above may be affiliate links, and at no additional cost to you, I earn a commission if you make a purchase.