Best Free Things To Do In Amsterdam
Amsterdam, the capital city of the Netherlands, is a vibrant and lively destination that offers a plethora of exciting experiences. While the city is certainly well-known for its picturesque canals, historic landmarks, and vibrant
nightlife
, it's not necessary to break the bank to enjoy all that Amsterdam has to offer. In fact, there's an abundance of free activities that will captivate your senses and allow you to dive deep into the city's unique culture and charm. Whether you're a budget traveler or simply looking to explore Amsterdam without spending a fortune, here are some of the best free things to do in Amsterdam.
1. Explore Vondelpark: A Green Oasis
Escape from the bustling city streets and find your way to Vondelpark, one of Amsterdam's most famous and cherished parks. Spanning over 120 acres, this urban green space is a perfect spot for a leisurely stroll, picnic, or some outdoor exercise. The park features beautiful gardens, ponds, and sculptures and is often filled with locals and tourists alike, enjoying the serene surroundings. You can rent a bicycle or rollerblades to explore the park, or simply relax on the grass and watch the world go by.
Opening hours: Daily 24 hours
2. Marvel at the Iconic Canals
Amsterdam's picturesque canals are undoubtedly one of the city's most iconic features. Listed as a UNESCO World Heritage site, the canals are a testament to Amsterdam's rich history and architectural grandeur. Take a stroll alongside the water, or better yet, hop on a free ferry ride that will provide a unique perspective of the city. As you cruise along the canals or walk along their banks, marvel at the charming canal houses, beautiful bridges, and quaint houseboats that add to the city's enchanting atmosphere.
3. Experience the Vibrant Atmosphere of Dam Square
Situated in the heart of Amsterdam, Dam Square is a bustling hub that has played a significant role in the city's history. The square is home to iconic landmarks such as the Royal Palace and the National Monument. While entry to these attractions may require a fee, simply soaking in the vibrant atmosphere of Dam Square is completely free. Watch street performers, visit the nearby shops and cafes, or just relax and people-watch from one of the benches. The square is always alive with activity and is a great place to truly immerse yourself in Dutch culture.
4. Uncover Artistic Treasures at the Rijksmuseum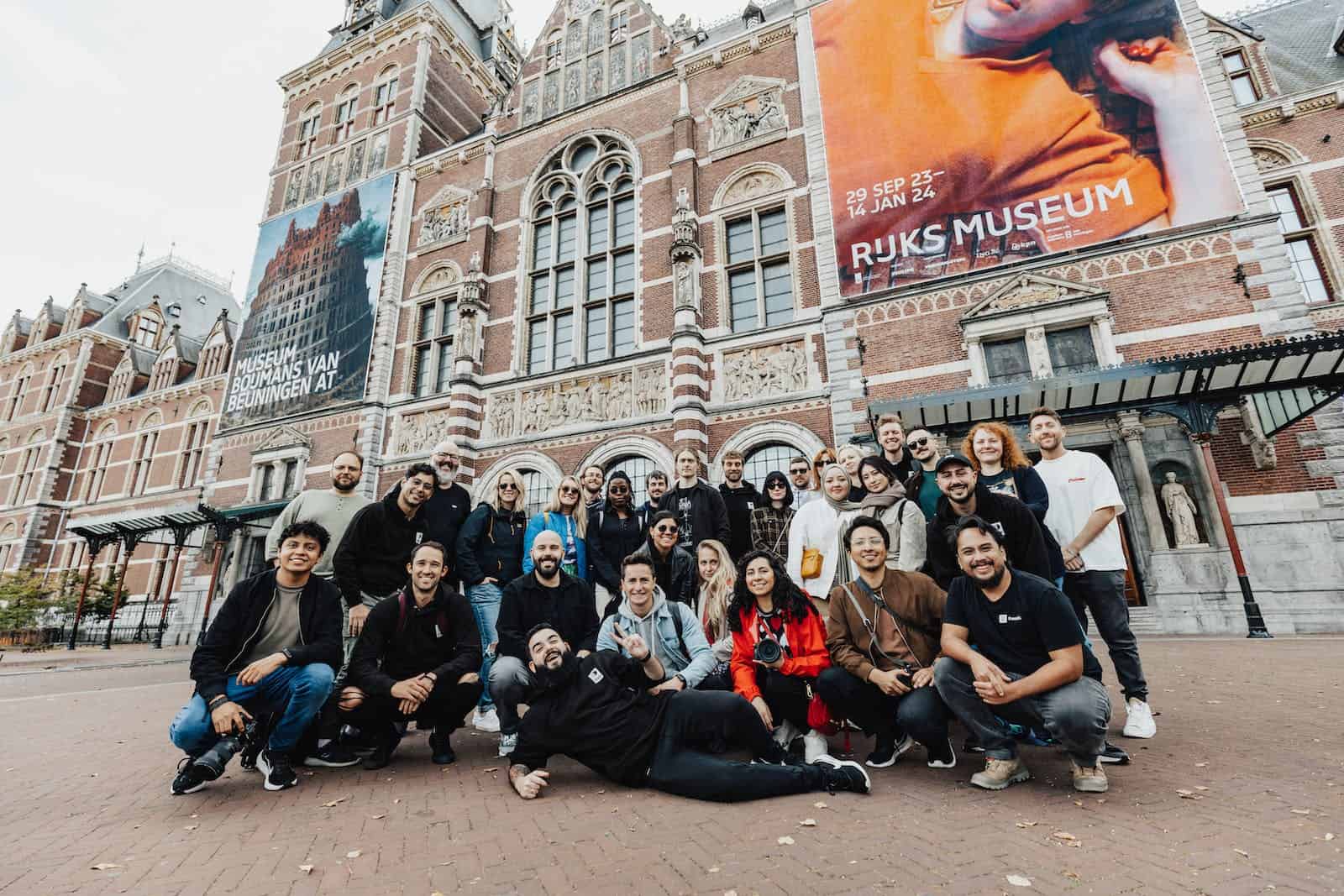 Although the Rijksmuseum is renowned for its extensive art collection, you can still appreciate the museum's artistic treasures without paying the entrance fee. The Rijksmuseum Garden, located at the back of the museum, is an outdoor space that showcases sculptures and stunning landscaping. Grab a seat on one of the benches and admire the beautiful surroundings, or bring along a sketchpad and try your hand at capturing the scenery.

Opening hours: Daily 9 AM to 5 PM
5. Immerse Yourself in Amsterdam's Street Art Scene
Amsterdam is known for its vibrant street art scene, and exploring the city's neighborhoods will lead you to an array of colorful and thought-provoking murals. The NDSM Wharf, a former shipyard turned creative hub, is a fantastic place to discover large-scale street art installations. Additionally, walking or cycling through the Jordaan district will reveal a treasure trove of hidden artistic gems. Take your time to wander, and allow the street art to tell its own story.
6. Discover the Local Market Culture at Albert Cuyp Market
In the multicultural neighborhood of De Pijp, you'll find the bustling Albert Cuyp Market.It is a true reflection of Amsterdam's lively atmosphere and is sure to leave you with a lasting impression.This vibrant market is a sensory delight, offering a wide range of goods, from fresh produce to clothing, flowers, and street food. Take a stroll along the market's bustling stalls, immerse yourself in the colorful displays, and perhaps sample some local Dutch treats. 
Opening hours: Mon to Sat 9 AM to 5 PM , Sunday closed
7. Enjoy Panoramic Views from the OBA Central Library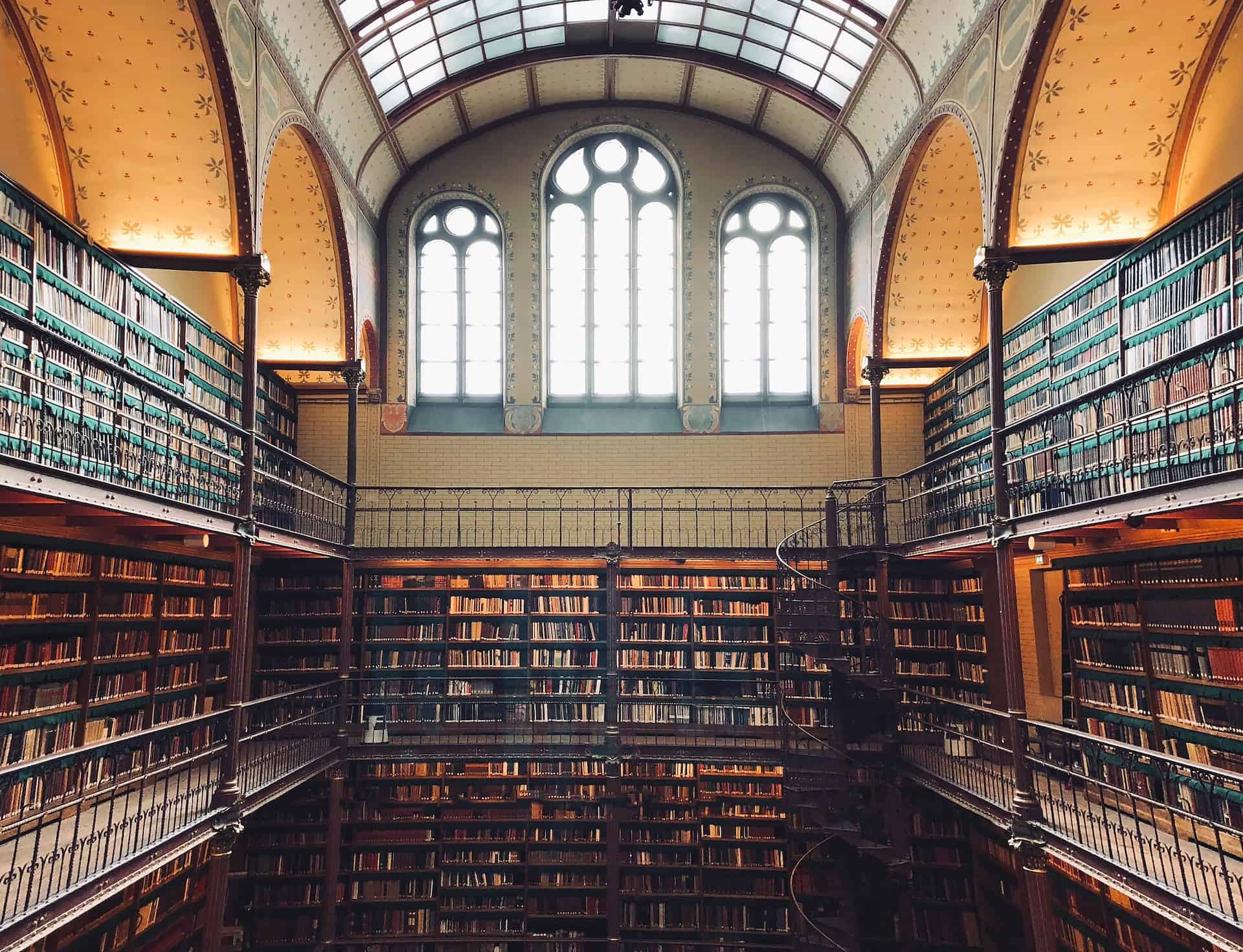 For breathtaking panoramic views of the city, head to the OBA Central Library, which is located just outside Amsterdam Centraal Station. Use the escalator or elevator to make your way up to the top floor, where you'll be rewarded with stunning vistas of Amsterdam's skyline. The library is a peaceful and modern space, perfect for relaxing and immersing yourself in a good book while taking in the magnificent views.
Opening hours: Mon to Fri 8 AM to 10 PM , Sat & San 10 AM to 8 PM
8. Indulge Your Senses at the Flower Market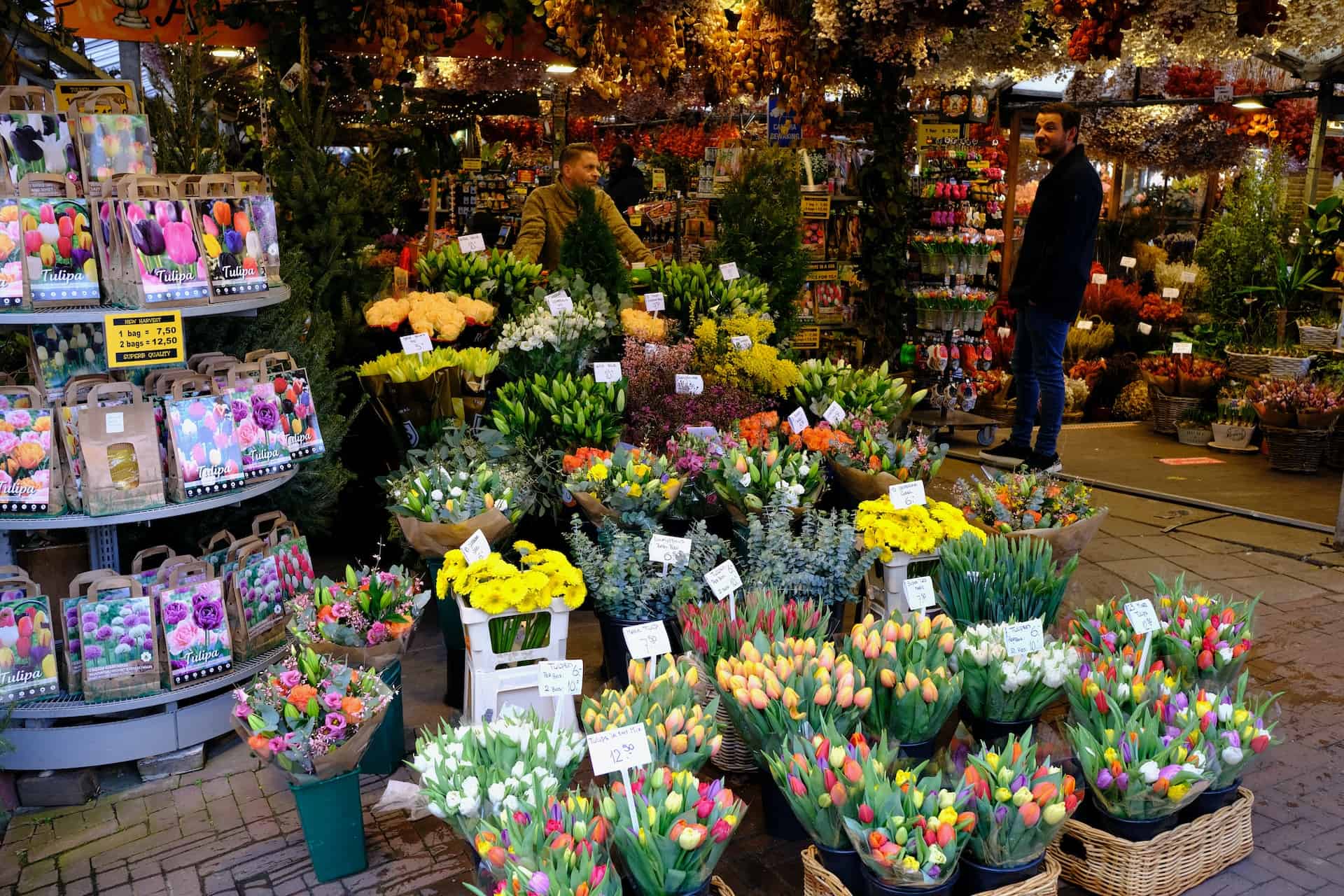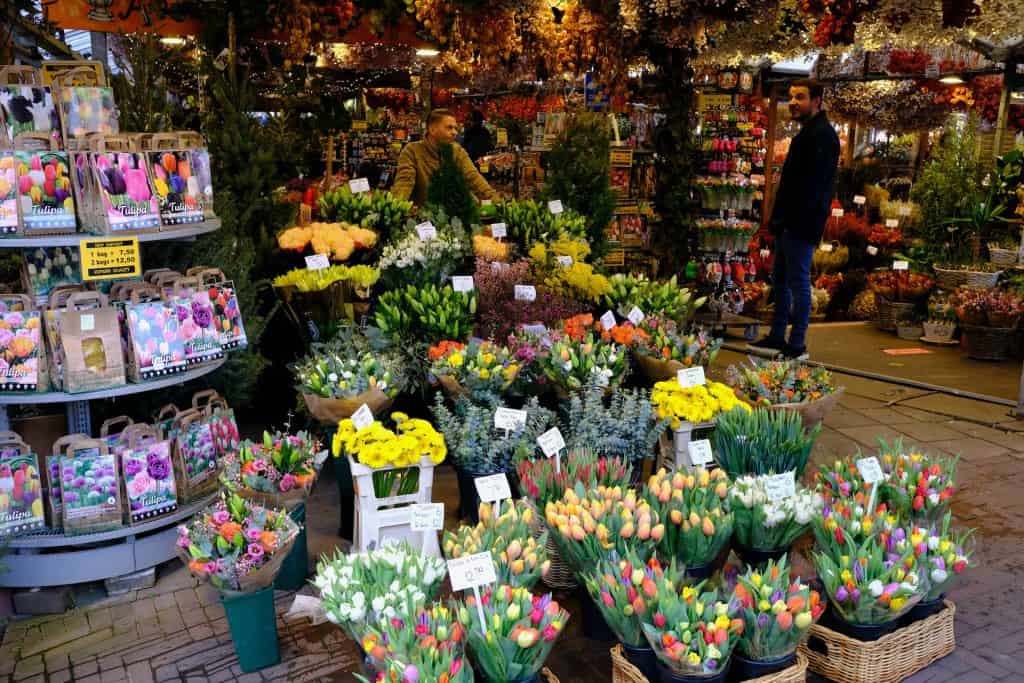 The Bloemenmarkt, or Amsterdam's famous floating flower market, is the perfect place to immerse yourself in the city's vibrant floral culture. Located along the Singel canal, the market is composed of floating barges that showcase a vast array of flowers, plants, and bulbs. Even if you're not in the market for buying flowers, strolling through this fragrant market is a feast for the senses. Take the time to admire the stunning blooms and perhaps even purchase some tulip bulbs as a souvenir.
9. Feel the Funkiness of NDSM Wharf
As mentioned earlier, the NDSM Wharf is no ordinary neighborhood. This former shipyard turned creative space is characterized by its funky and alternative vibe. The industrial backdrop, adorned with large-scale street art, harbors a range of bars, restaurants, and galleries. Wander through the area to soak up its unique atmosphere, experience live music performances, or simply enjoy a drink while marveling at the avant-garde artwork that adorns the walls.
10. Soak in the Atmosphere of Nieuwmarkt Square
Nieuwmarkt Square, located in the heart of Amsterdam's Chinatown, is a lively and vibrant square that is full of energy. The square is bordered by historic buildings and is home to a range of multicultural restaurants and street food stalls. On Saturdays, Nieuwmarkt Square hosts a market where you can find an eclectic mix of goods, including clothing, accessories, and fresh produce. Grab a seat at one of the outdoor terraces, indulge in some delicious street food, and soak in the multicultural atmosphere.
11. Witness the Street Performers at Leidseplein
Leidseplein is a lively square known for its vibrant nightlife; however, it also comes alive during the day with street performers, buskers, and artists. Take a seat on one of the benches, grab a drink from a nearby café, and enjoy the incredible talent on display. From musicians to magicians, jugglers to acrobats, the street performers at Leidseplein will keep you entertained for hours on end.
Amsterdam, with its rich history and vibrant culture, offers a plethora of free activities that cater to a wide range of interests. From wandering through beautiful parks and taking in stunning canal views to immersing yourself in local markets and exploring fascinating museums, the city has something to captivate every visitor.
So, whether you're looking for a unique cultural experience, a leisurely stroll in a picturesque park, or a chance to soak in the vibrant atmosphere of lively squares, Amsterdam has it all. Explore the delightful surprises that this city has to offer without spending a penny, and create memories that will last a lifetime.
Common Questions About Free Things In Amsterdamn