Where to Party in Chaing Mai, Nightlife in Chaing Mai
Welcome to Chiang Mai, the cultural capital of northern Thailand and a city that's full of surprises, including a vibrant nightlife scene that caters to both locals and tourists. Whether you're in the mood for a quiet nightcap or an all-night party, Chiang Mai has plenty of options to choose from. From rooftop bars and night markets to trendy clubs and live music venues, this city has it all. In this blog post, we will guide you through the best places to party in Chiang Mai, so grab a drink and let's get started!
Caravan is a sophisticated and trendy addition to Chiang Mai's bar scene. With its stylish decor and premium selection of spirits, it's the perfect spot for whiskey lovers and anyone seeking a classy nightlife experience.

Location:

37 Nimmana Haeminda Rd., Lane 9, Tambon Su Thep, Mueang Chiang Mai District, Chiang Mai 50200, Thailand



Open Time:

5 pm – 12 am 

Phone Number:

+66 53  224  949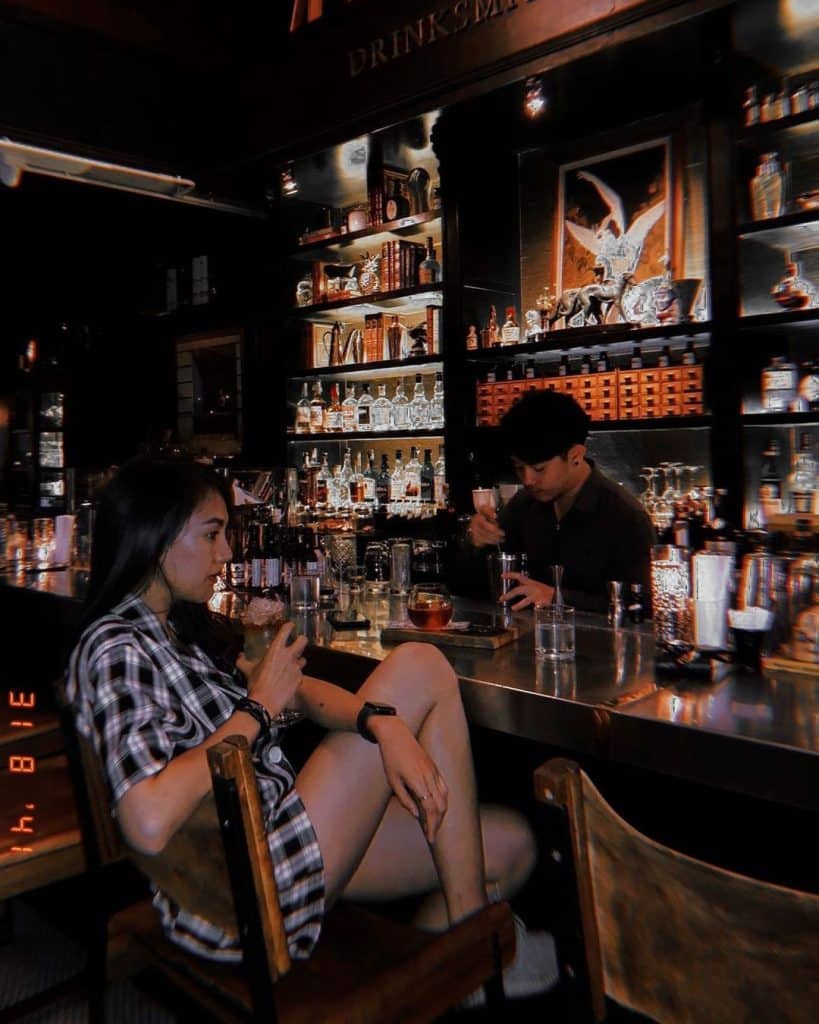 At Drinksmith & Co, patrons can enjoy expertly-crafted cocktails and premium liquors. A team of skilled mixologists uses rare spirits, meticulously-carved ice, and delicate garnishes to concoct eye-catching drinks that are sure to impress. The bar has a charmingly eclectic ambiance reminiscent of a 19th-century study, complete with dusty bookshelves, vintage artwork, and soft candlelight. The overall effect is a delightful atmosphere that enhances the overall experience.
Location:

  93 5 Samlarn Rd, Phra Sing, Mueang Chiangmai Chiang Mai 50200, Thailand 

Phone Number: 

+66 85 030 1533
Looking For Happy Hours?
 Be sure to check out the instagram of each bar and club, as they add drink specials and events there.
Best Night Clubs in Chaing Mai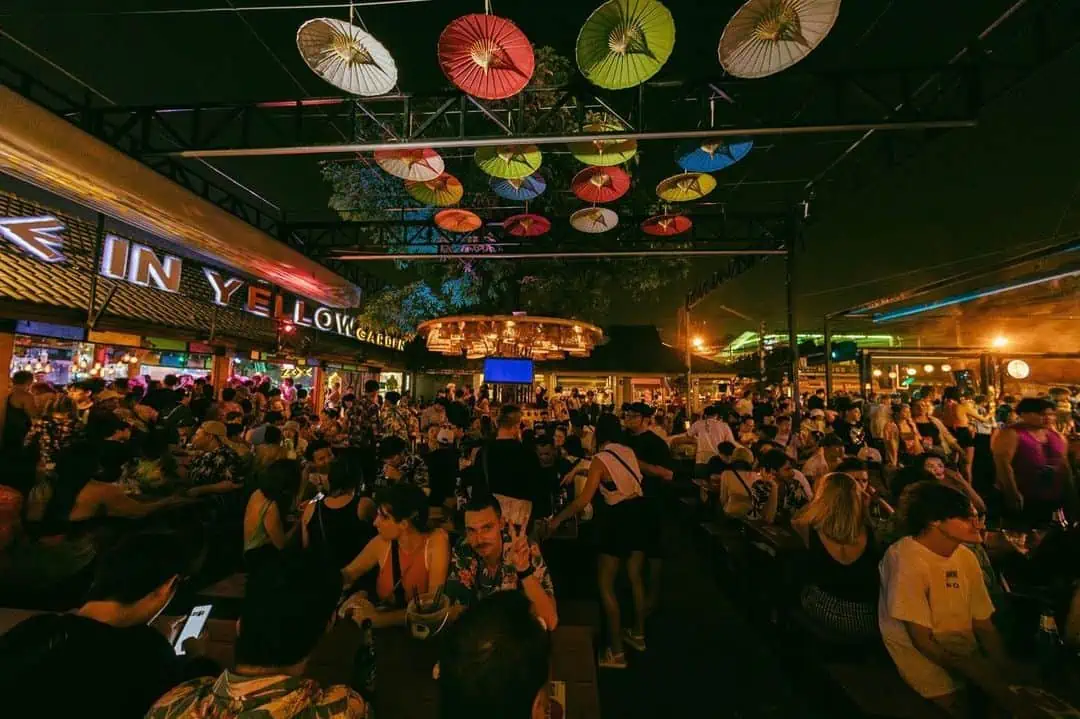 One of the most popular clubs in Chiang Mai, it has recently become a must-visit destination for tourists. This establishment, which is tucked away in the Old Town close to the Pae Gate, is well-known for its inexpensive cocktails and young, well-groomed Western audience.
It has also emerged as one of the top places to party, specifically in Chiang Mai.  Even though there isn't any food provided, folks typically come to drink it down and then walk to the nearby bars and eateries for some quick gru

Location:

QXRR+F4X, Ratvithi Rd, Tambon Si Phum, Amphoe Mueang Chiang Mai, Chang Wat Chiang Mai 50200, Thailand

Open Time:

5 pm – 12 am 

Phone Number:

+66 95  695 6050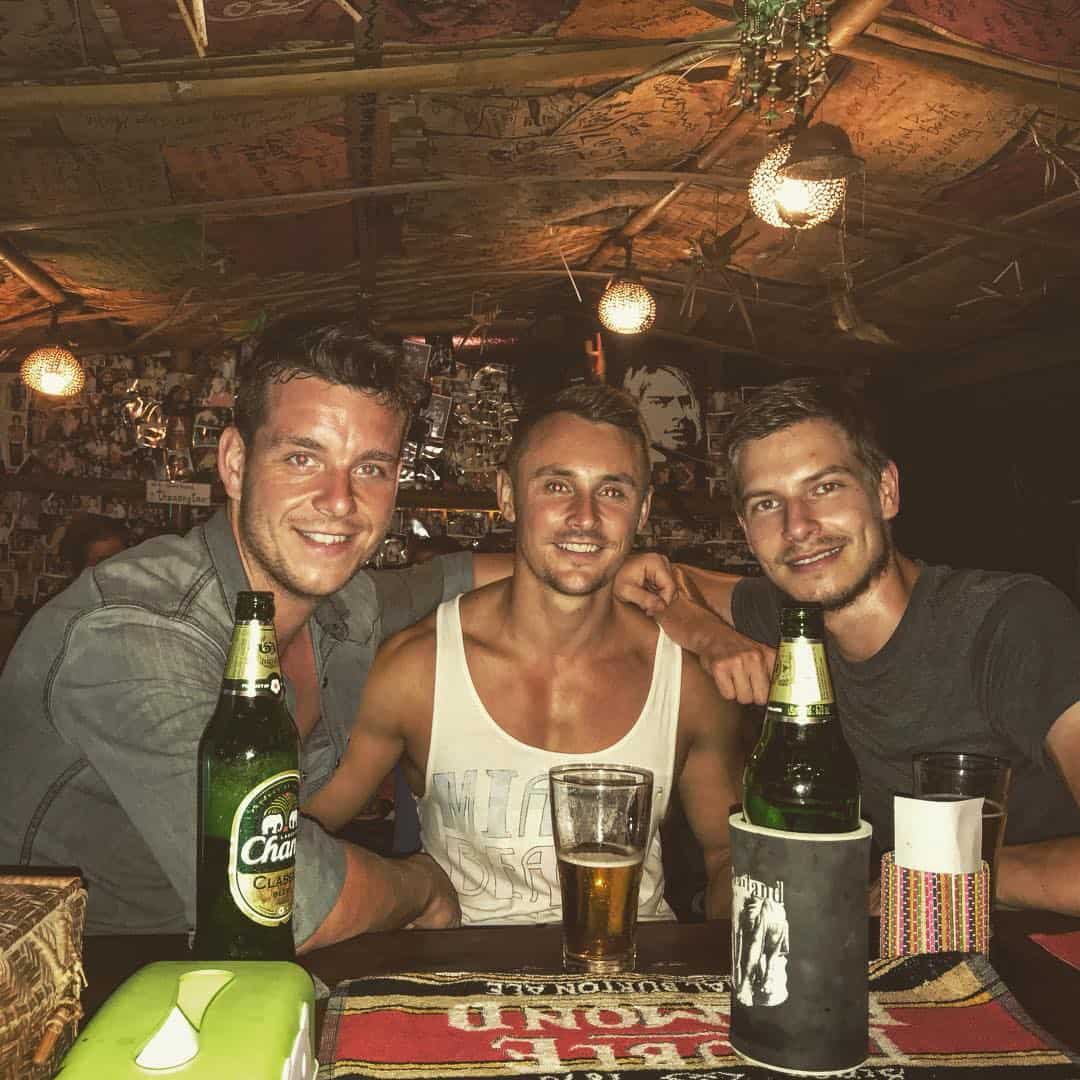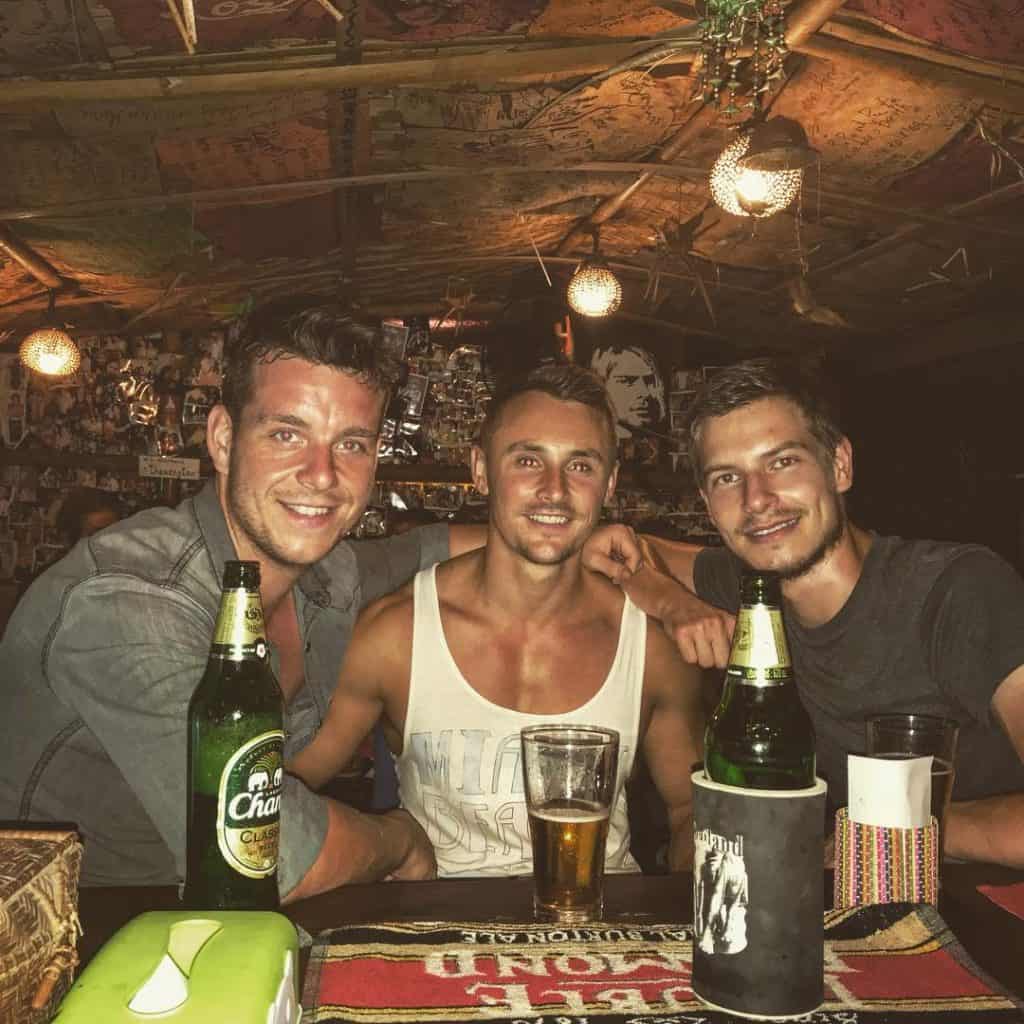 The Lost Hut is a top traveler's choice among the greatest bars and clubs in Chiang Mai. The ambiance of this place is quiet yet chaotic, with a lovely nightlife thanks to the beautiful bamboo huts, tree decorations, and comfortable party vibe. Often, English ex-pats who are in the city for a few drinks frequent this location.
The cherry on top of this tiny nighttime fantasy is the establishment's fantastic ambiance and kind and welcoming personnel. Visit this little treasure to experience Chiang Mai at its best.
Location:

Moon Muang Rd Lane 1, Tambon Phra Sing, Amphoe Mueang Chiang Mai, Chang Wat Chiang Mai 50200, Thailand

Opening Time:

5 pm – 11 pm 

Phone Number:

+66 95 216 8748
Party Tips: Drinks can get expensive, grab a beer at your local corner store before going into a club.
Best Karaoke in Chaing Mai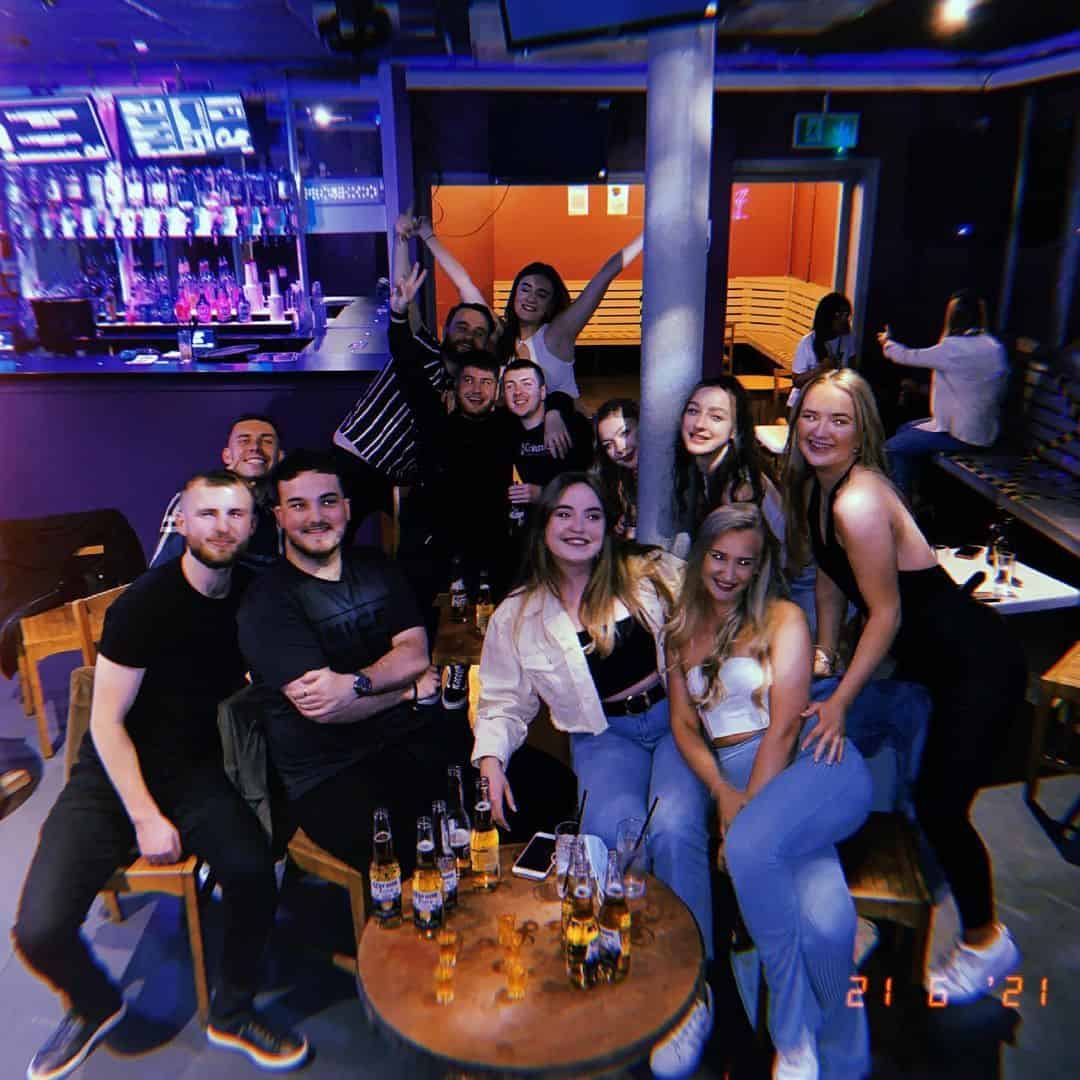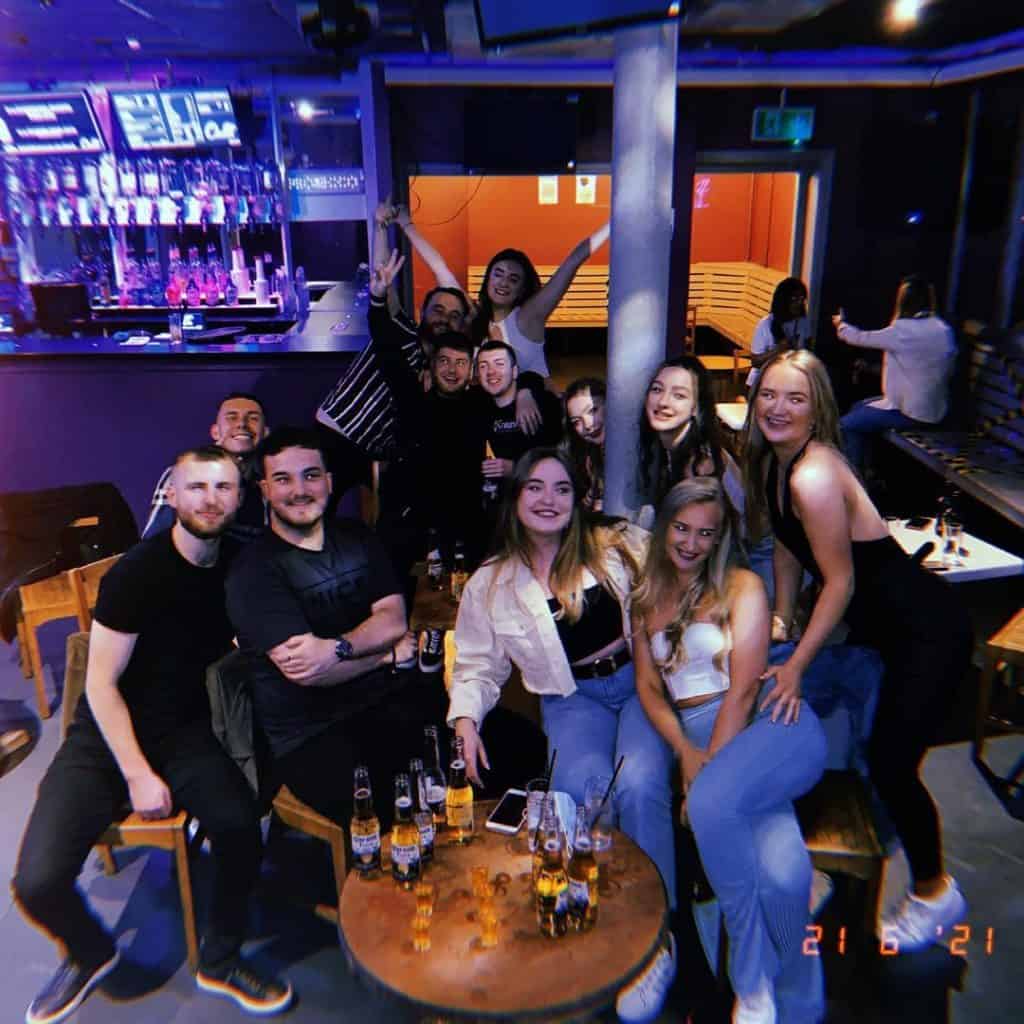 Orchid Karaoke in Chiang Mai is a fun and lively spot for those who enjoy singing their hearts out. Located in the heart of the city, this karaoke lounge offers private rooms for groups of all sizes to enjoy singing along to their favorite tunes.

Each room is equipped with a state-of-the-art sound system and a large selection of songs in multiple languages, including English, Thai, Japanese, and Korean. The decor is vibrant and colorful, adding to the party atmosphere.
Location:

Chang Klan Rd Chiang Mai Chiang Mai, Mueang Chiang Mai District, Chiang Mai 50100, Thailand

Opening Time:

6:30 pm to 6:30 am

Contact Number:

+66 83 946 2694
Best Restaurant Bars in Chaing Mai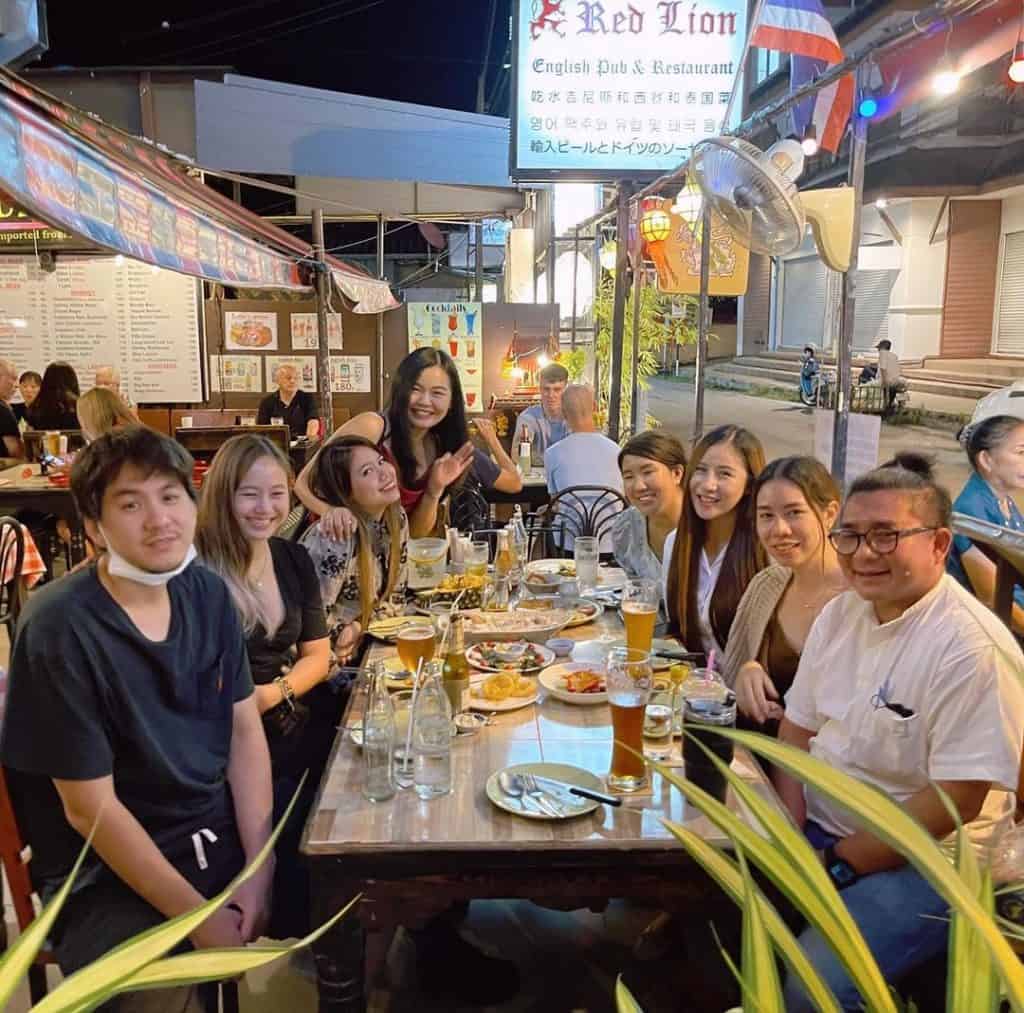 If you're in the mood for some British-style pub food and a variety of beer choices, the Red Lion English Pub in Chiang Mai is a great option. This family-owned establishment has been a fixture in the Night Bazar area for 25 years, offering popular English dishes like Fish n' Chips and Steak & Kidney pie, as well as steaks, schnitzels, seafood, and Thai favorites. Along with English ales and ciders, they also have draught Guinness and a selection of German and Belgian beers.
Location:

123 Loi Kroh Rd, T. Changklan, Night Bazaar, Chiang Mai, 50100, Thailand 

Opening Time:

10:30 AM–11 PM

Contact Number:

+66 53 818 847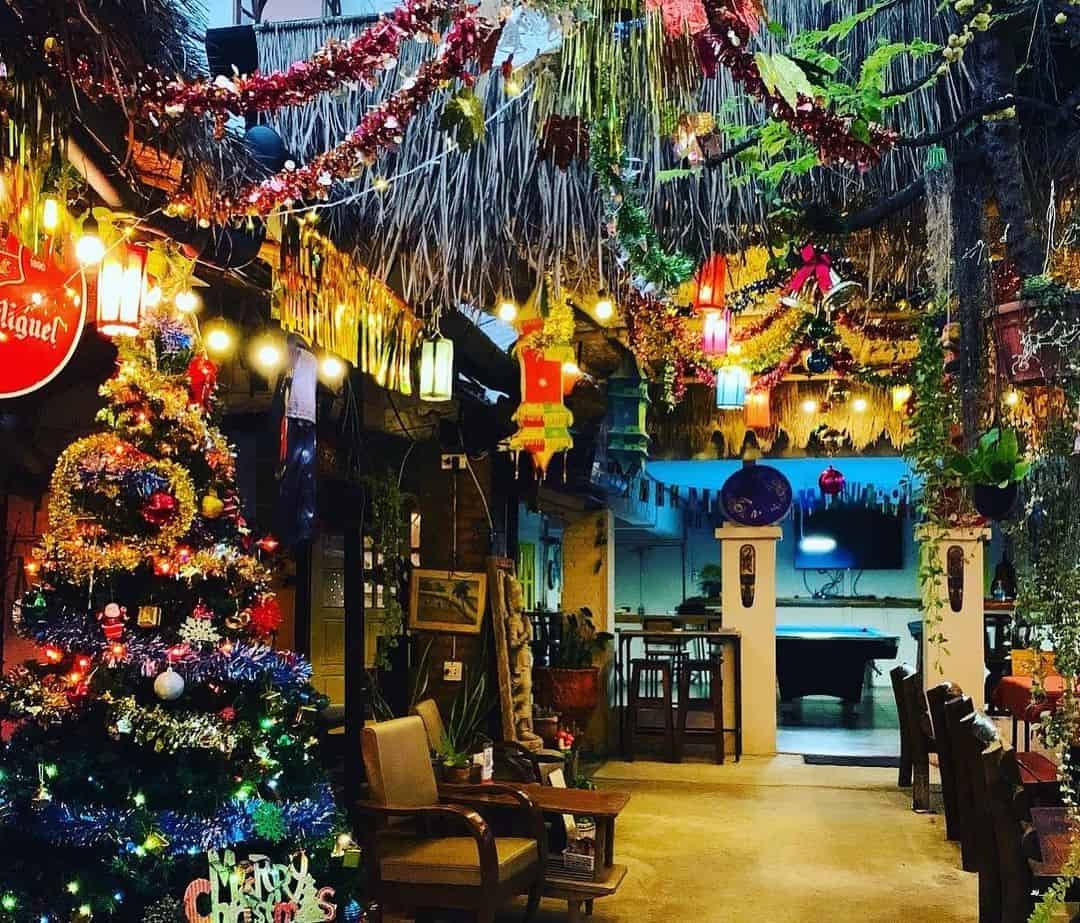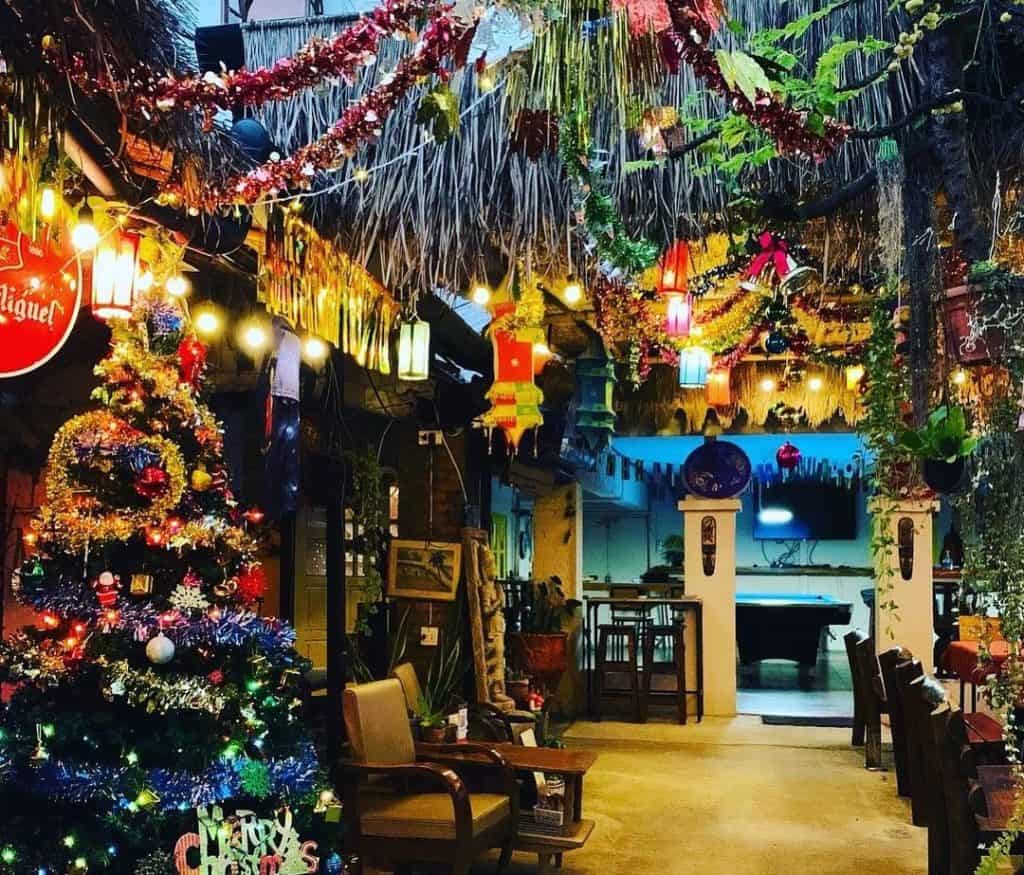 If you're looking for a more outdoor, laid-back atmosphere with a great value menu, Krusty's Bar & Grill might be the perfect choice. Located south of the Night Bazaar, this sports bar and restaurant boasts a beautiful teak and bamboo garden setting. You can enjoy both Western and Thai dishes at affordable prices, with generous portions. Plus, customers get to play on a gorgeous pool table for free.
Location:

360/1 Charoen Prathet Road, Chang Klan, Chiang Mai, 50100, Thailand 

Opening Time:

4 PM–12 AM

Contact Number:

+66 92 796 4024
Chaing Mai is a city that comes alive at night! 
If you are in the area, visit the hottest party spots mentioned in our list and enjoy delicious food, music, and drinks. Looking for more action? 
Planning on extending your stay? Check out more tips here!
common questions about nightlife in chaing mai, tailand
Start Planning Your Thailand Trip Now!
Book Your Flight:
Use Skyscanner to find a cheap flights. A travellers favorite way to book flights, as it searches websites and airlines around the world with one click.
Book Your Bus or Transportation Within Thailand:
There are two ways to book your transporation, ask your hotel or hostel, go to the local bus terminal, or book online, for a less stressful trip using Easybook or 12go.asia
Book Your Accomodation: 
Find the best hotels or hostels at HostelWorld, Booking.com, Agoda.com. Perks include with no upfront payment. Pay when you check out and Free cancellations.
Dont Forget Your Travel Insurance:
Two popular choices are SafetyWing and WorldsNomads. A traveler should buy traveler's insurance to protect themselves against unexpected events such as trip cancellations, medical emergencies, and lost or stolen baggage. It provides peace of mind and financial protection in case of unforeseen circumstances.
Useful Apps?
Grab/Uber – Local Transportation
Uber Eats/Grab – Food Delivery
Whatsapp – Communication
Want More Information On Thailand?
Be sure to check out my nomad travel guide on the Thailand for even more tips.
Disclosure: Please note that some of the links above may be affiliate links, and at no additional cost to you, I earn a commission if you make a purchase.