5 Best Thai Islands for Digital Nomads
Digital nomads want to work whenever and wherever they want, and they want to enjoy island hopping, scuba diving, and watching sunsets while doing what they love. Thailand is a popular destination for remote workers because it has beautiful island scenery and great co-working spaces.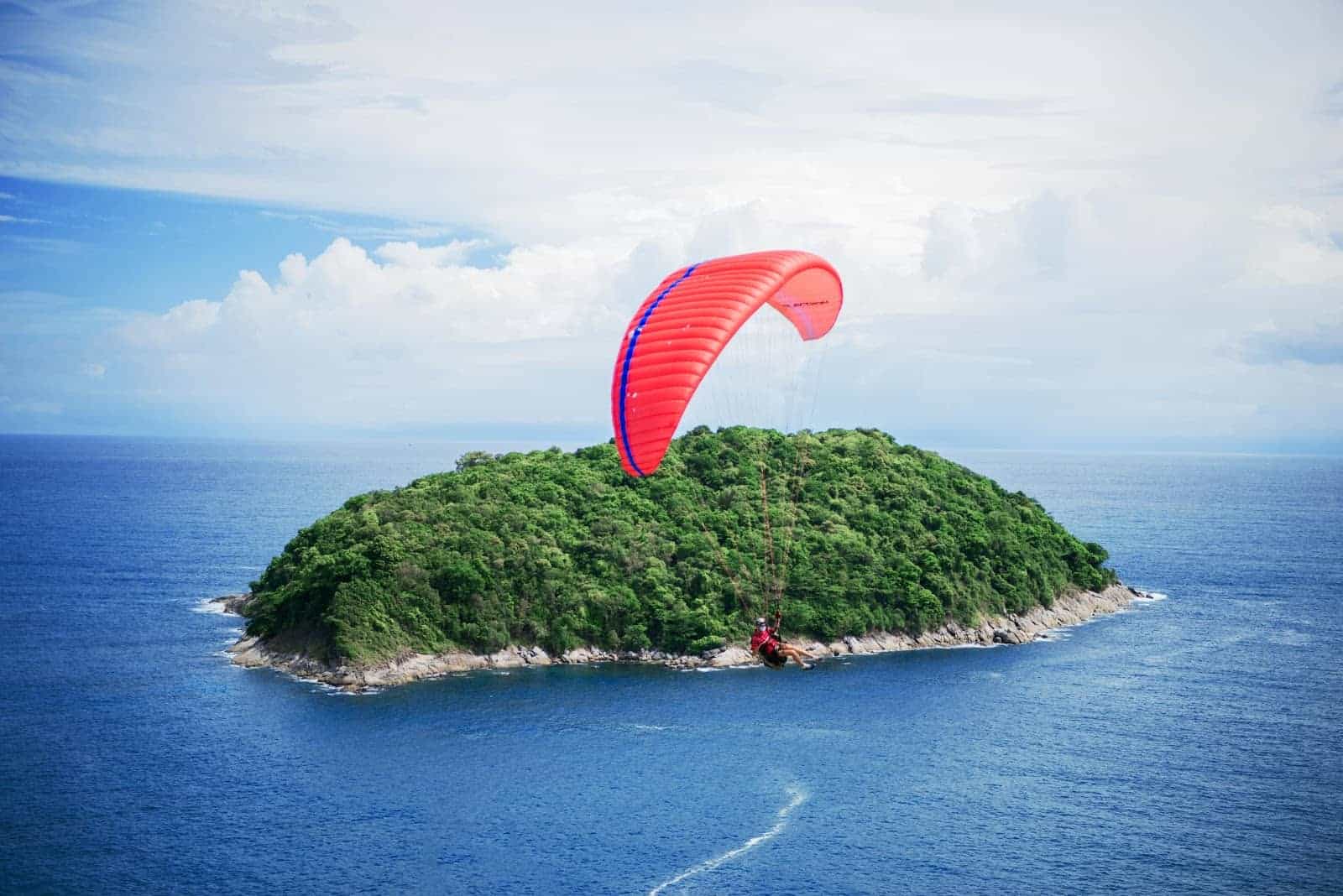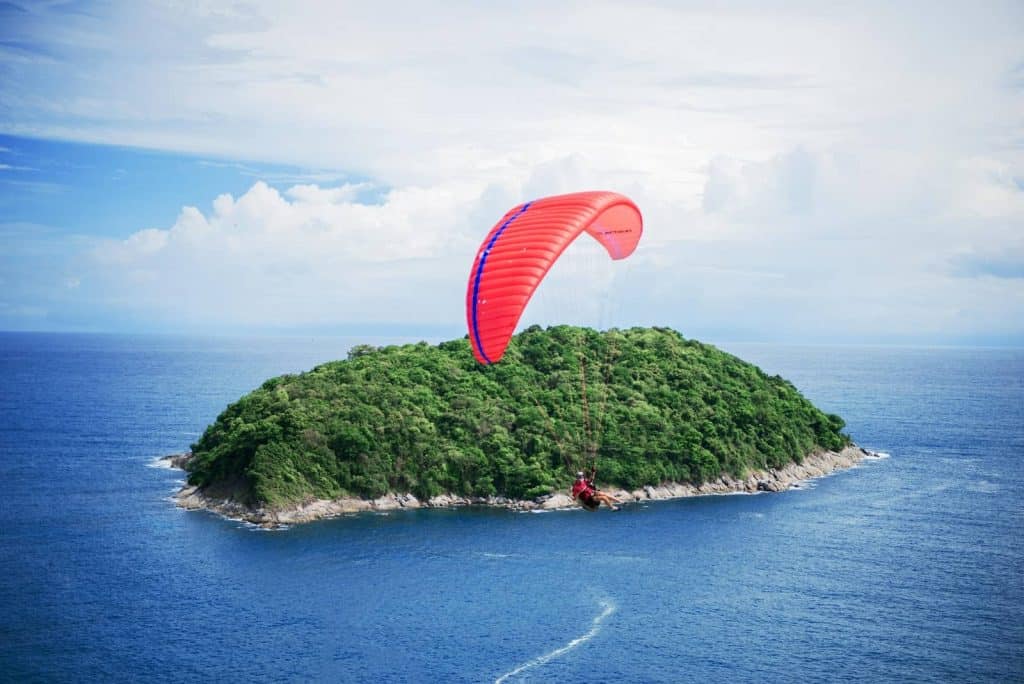 Phuket  Island is the largest island in Thailand that is best for digital nomads because they offer a variety of facilities for digital nomads. The island has a lot to offer in terms of accommodation options.  From budget-friendly guest houses to the most luxurious villas,and several coffee shops and co-working spaces with fast and reliable internet. As a remote worker, you know that the secret to maximizing productivity and efficiency is having a conducive work environment. That's why fast internet connection, coffee, and accountability are essential.
These are the top 2 co-working spaces that you should visit when you are on Phuket Island

1. Hatch CoWorking Space 

Hatch provides an excellent workspace for remote workers like you; whether you go alone or with a team, you will have a productive experience. For only 200 THB per day, you can enjoy fast internet, printers, and an awesome atmosphere while sipping your coffee. Their wifi connection is super fast, and they provide free coffee with additional food available for purchase. The staff and guests are friendly and accommodating. Have a pleasant visit to Phuket Island and a productive day at Hatch CoWorking Space.
2. Garage Society

This Co-Working Space you will surely love because of how close it is to Patong beach, just a 5 minute walk. You don't need to travel to the main town square every single day to work. Garage Society is an awesome and comfortable place to work, and whether you want to work standing or sitting, they provide some comfy seats, and they also have standing desks. For collaboration with others, you can rent event and meeting room spaces for 400 baht per hour, if you are alone, and want to enjoy your coffee while hustling 150 baht for 2 hours.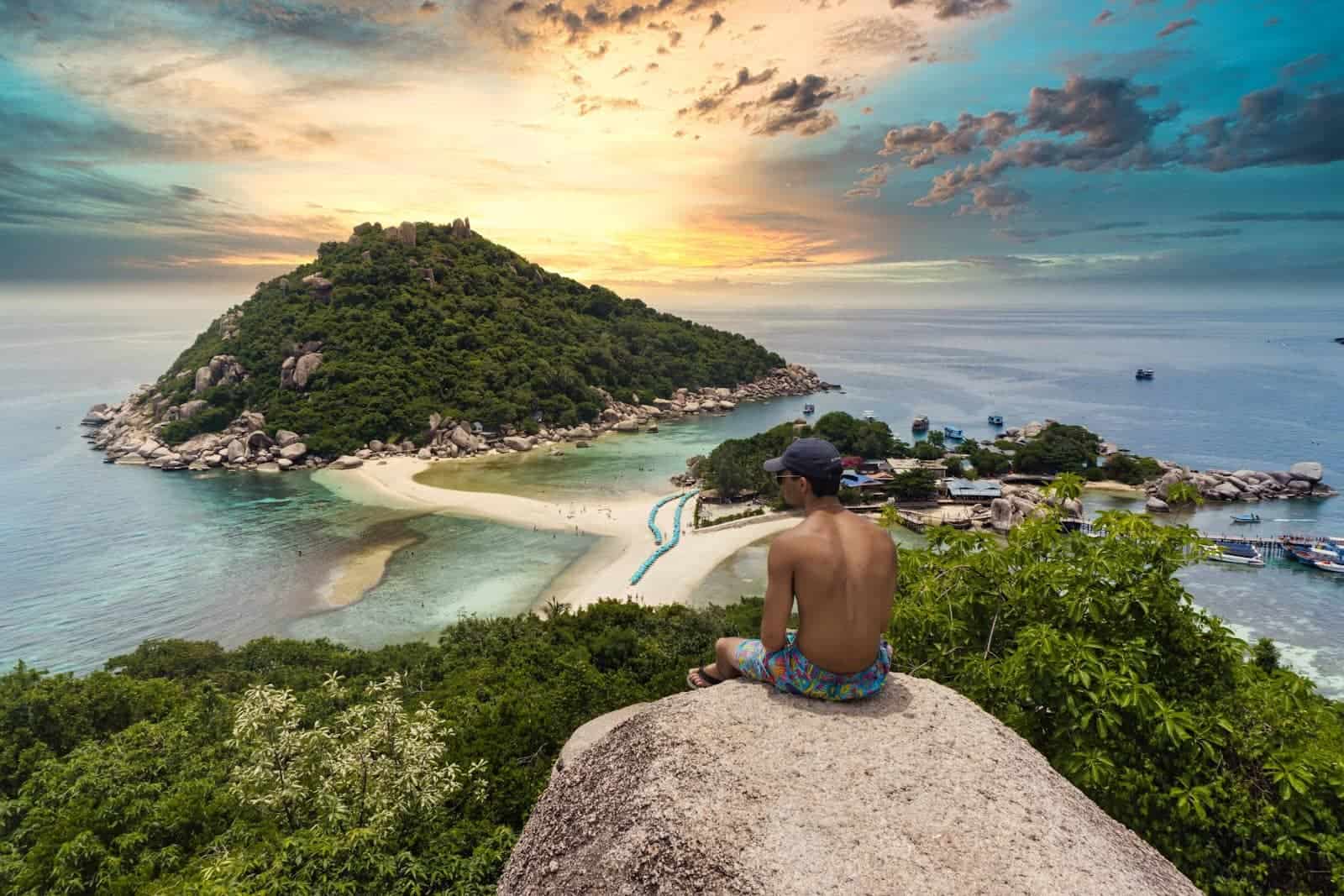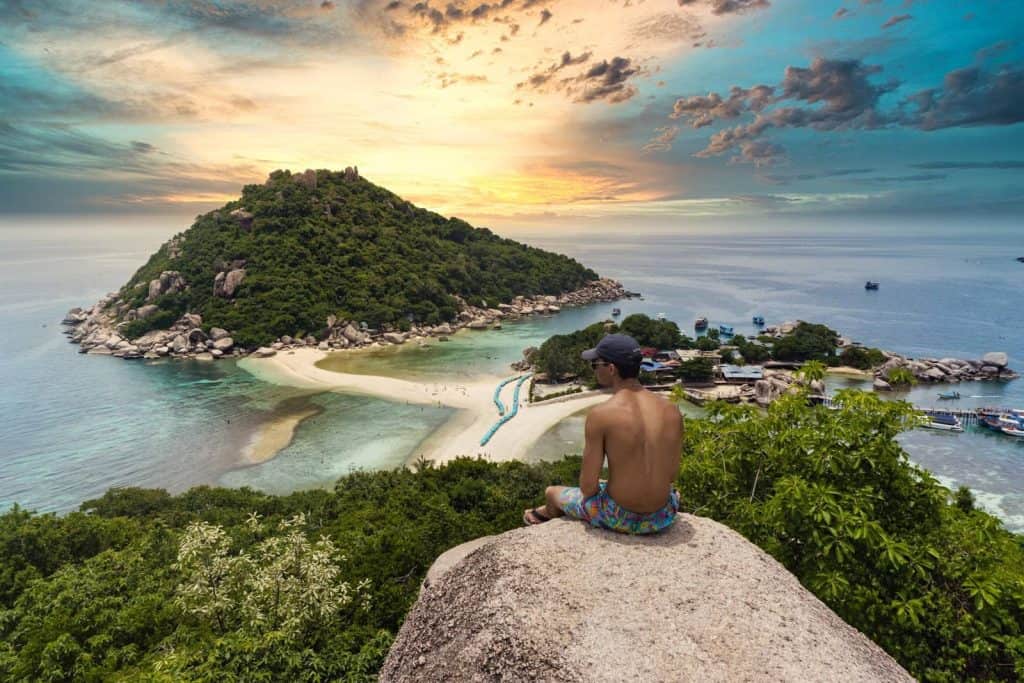 Koh Tao Island is an excellent choice for digital nomads who appreciate beautiful views. You'll feel motivated and rejuvenated throughout the day thanks to the crystal clear sea and fresh air. There are many excellent cafes on the island that cater to remote workers, with reliable internet connection and comfortable working environments. After work, you can explore the island's scuba diving spots, delectable cuisine, and first-rate accommodation, making it an ideal destination for a work and adventure trip.
Some Cafes and Co-Working Space that are near Koh Tao Island:

1. Tao Hub

Tao Hub is a budget friendly co-working space for nomads that offers a great working atmosphere and allows you to enjoy the fresh air. They also offer free coffee, water, and hibiscus iced tea, making it the perfect spot to work without concern for additional expenses. One of Tao Hub's biggest features is that it is open 24/7 allowing you to work whenever it is most convenient for you, whether that is early in the morning or late at night. You may get all of these advantages for just 400 THB every day.
2. Dots Coffee
Dots coffee is the meet-up space of digital nomads and remote teams, they also have a super fast internet connection allowing you to get your tasks done quickly. The ambiance is so relaxing and cozy, they also offer coffee and some foods to snack on while working.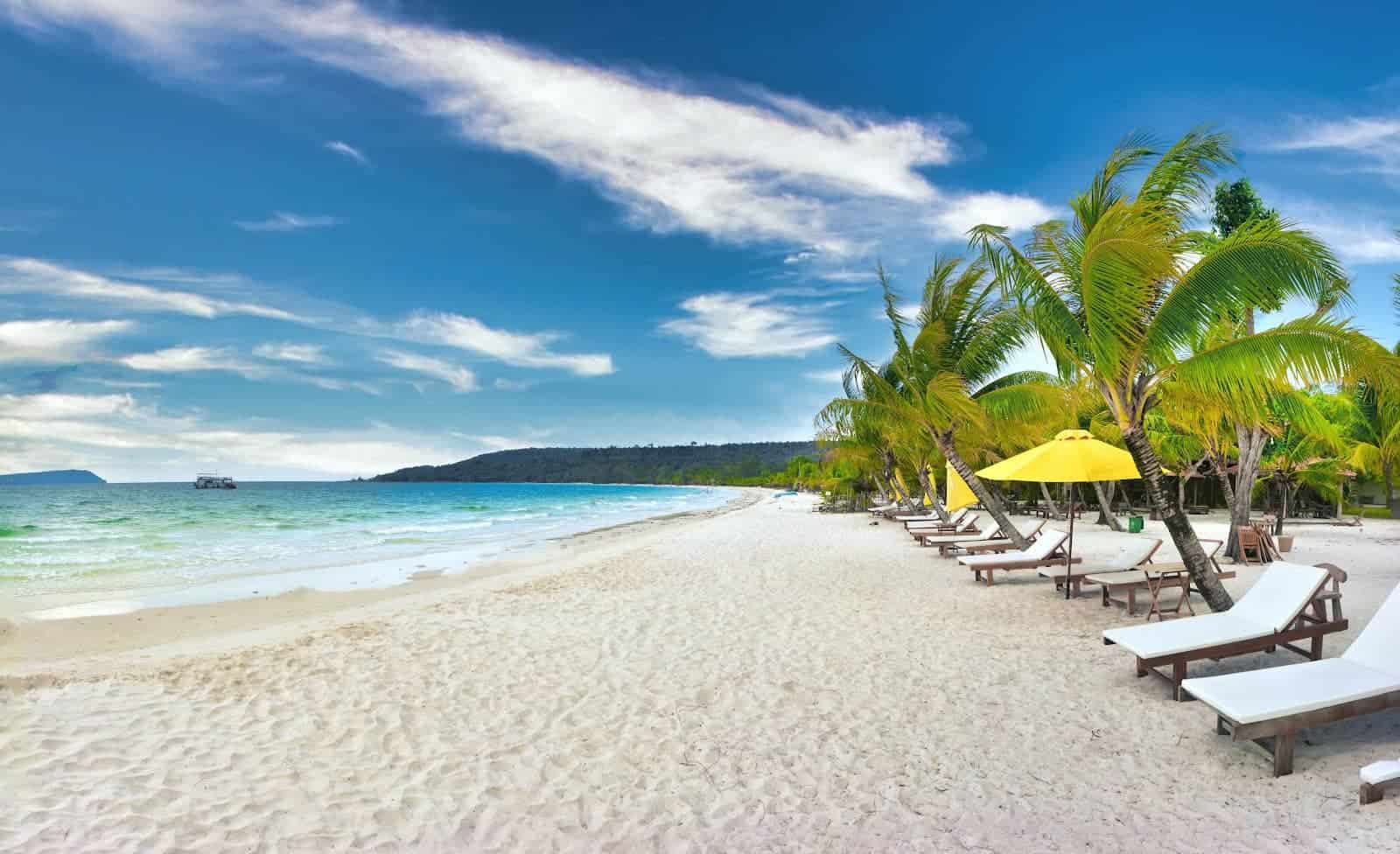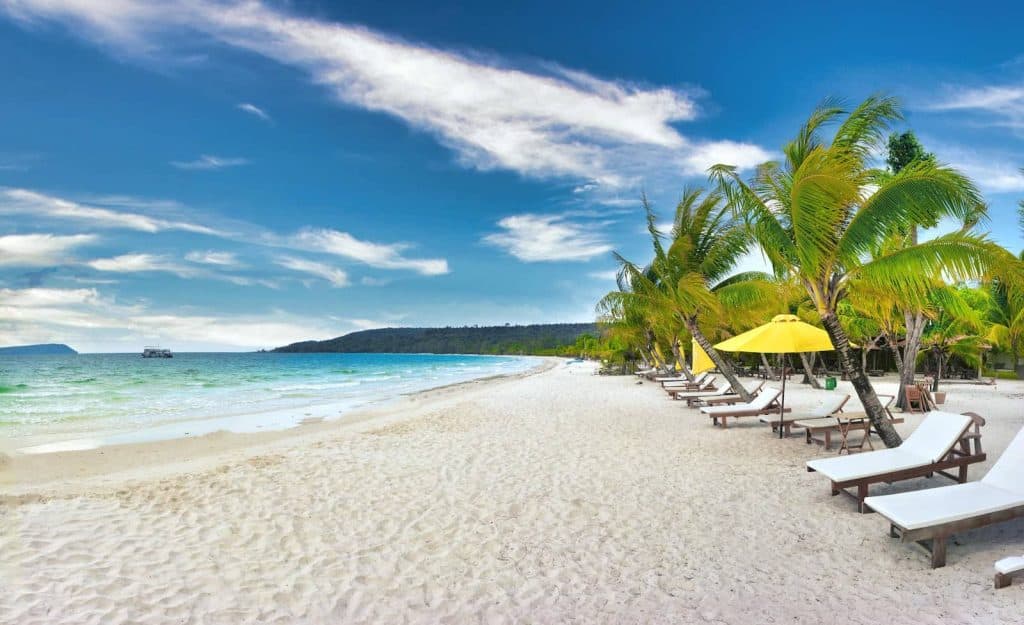 Living on the beach is a dream come true for digital nomads, and Koh Samui is the ideal location to work while admiring magnificent sunsets and ocean waves. Koh Samui is well-known for its fast and free internet access, with most hotels, cafes, and co-working spaces offering it. Consider starting your day by the sea, working in the morning and afternoon, and relaxing at night with other islanders. Koh Samui is the ideal location for combining work and leisure, allowing you to have the best of both worlds.

Some Cafes and Co-Working Spaces that are near Koh Samui Island:

1. Mawin Cafe

Mawin Cafe is a great co-working space if you plan to stay on Koh Samui Island, the place is so cozy, inspiring, and great. They offer great coffee, high-speed wifi connection, comfort, and lastly productivity because there are a lot of like-minded people there. They also have a terrace for relaxation and great snacks available for purchase.

2. Mantra Lounge

Mantra Lounge offers a comfortable and relaxing working space for remote workers that are planning to stay at Koh Tao. Has a reliable and fast internet connection, good coffee, and great and friendly staff. They also have a blackboard, and if you want to play you can play on their PlayStation or billiards table.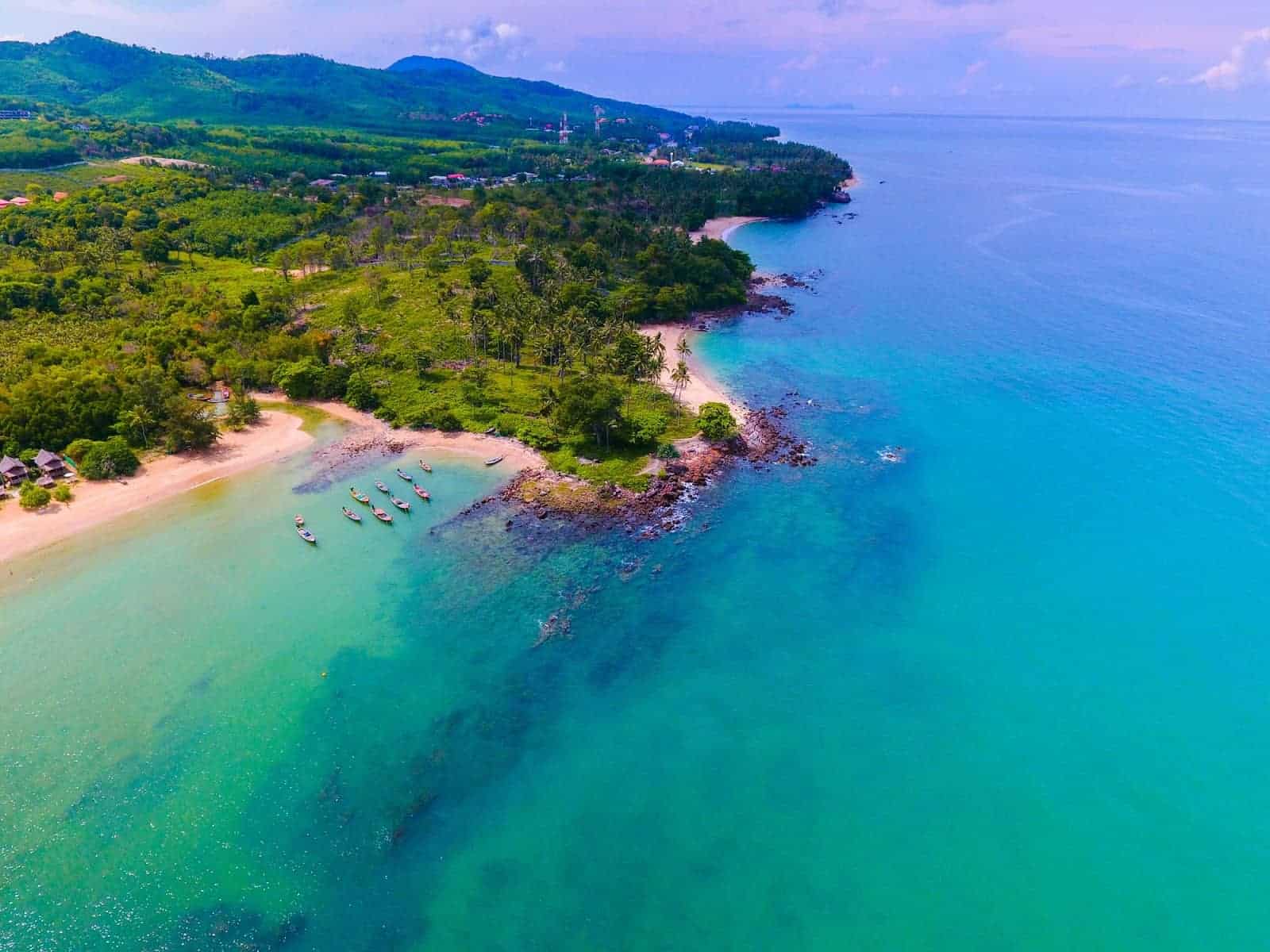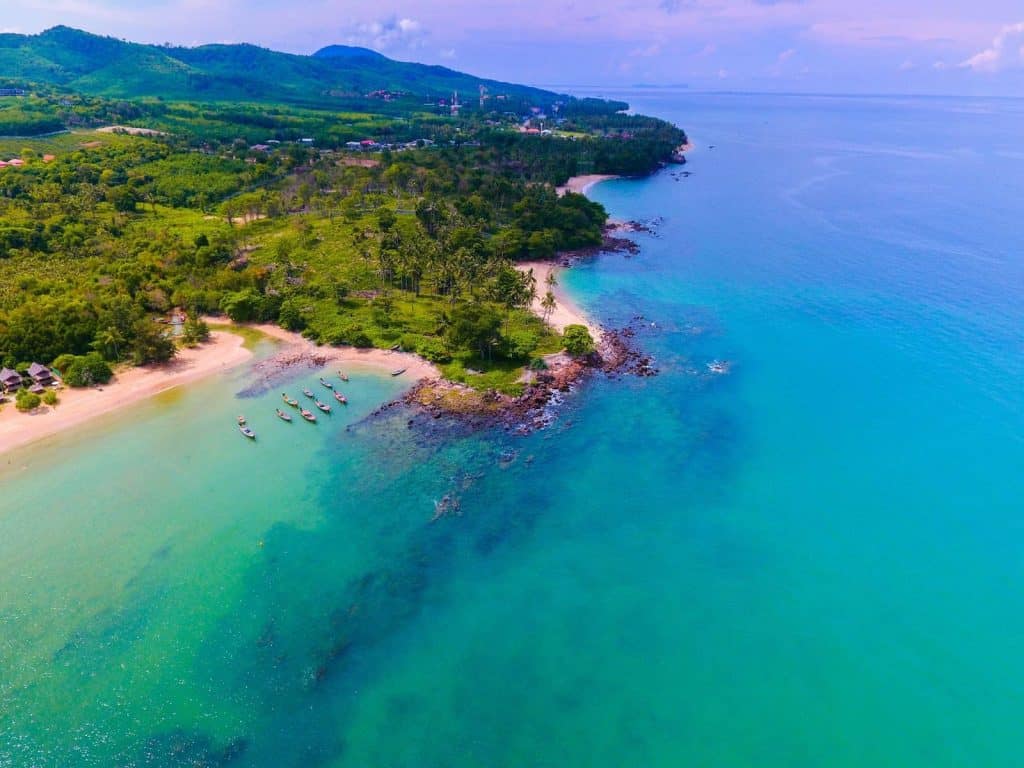 Koh Lanta is a popular destination for digital nomads due to its beautiful scenery and low cost of living, particularly for solo travelers. You may work with a beautiful view of the beach and unwind with a refreshing dip in the clear waters after a long day. Learn about the culture of the area and enjoy delicious Thai food while admiring the beauty of the beach. The island is a fantastic destination for remote workers looking for a relaxed and productive setting because it is a perfect blend of work and leisure.

Some Cafes and Co-Working Space that are near Koh Tao Island:

1. Kohub

Kohub is a highly sought-after co-working space located in Koh Lanta that offers a tropical ambiance, creating a tranquil and serene environment perfect for working. The co-working space is situated in Long Beach and provides top-notch services and amenities, such as a fast internet connection, printing facilities, and air-conditioned working spaces. Kohub has gained global recognition and has even been ranked seventh in the world's best co-working spaces. It is a must-visit for remote workers looking for a productive and peaceful work environment while enjoying the tropical island vibes of Koh Lanta.

2. The Hut 

The Hut is another well-known Koh Lanta coworking place that delivers a unique two-in-one experience by providing both a living and working area. The Hut, located in the heart of Koh Lanta, provides the best accommodation, including private dorms and rooms, as well as great coworking amenities, including a fast internet connection, conference rooms, and a shared kitchen. You will love to work here because of its location and high-quality amenities and services.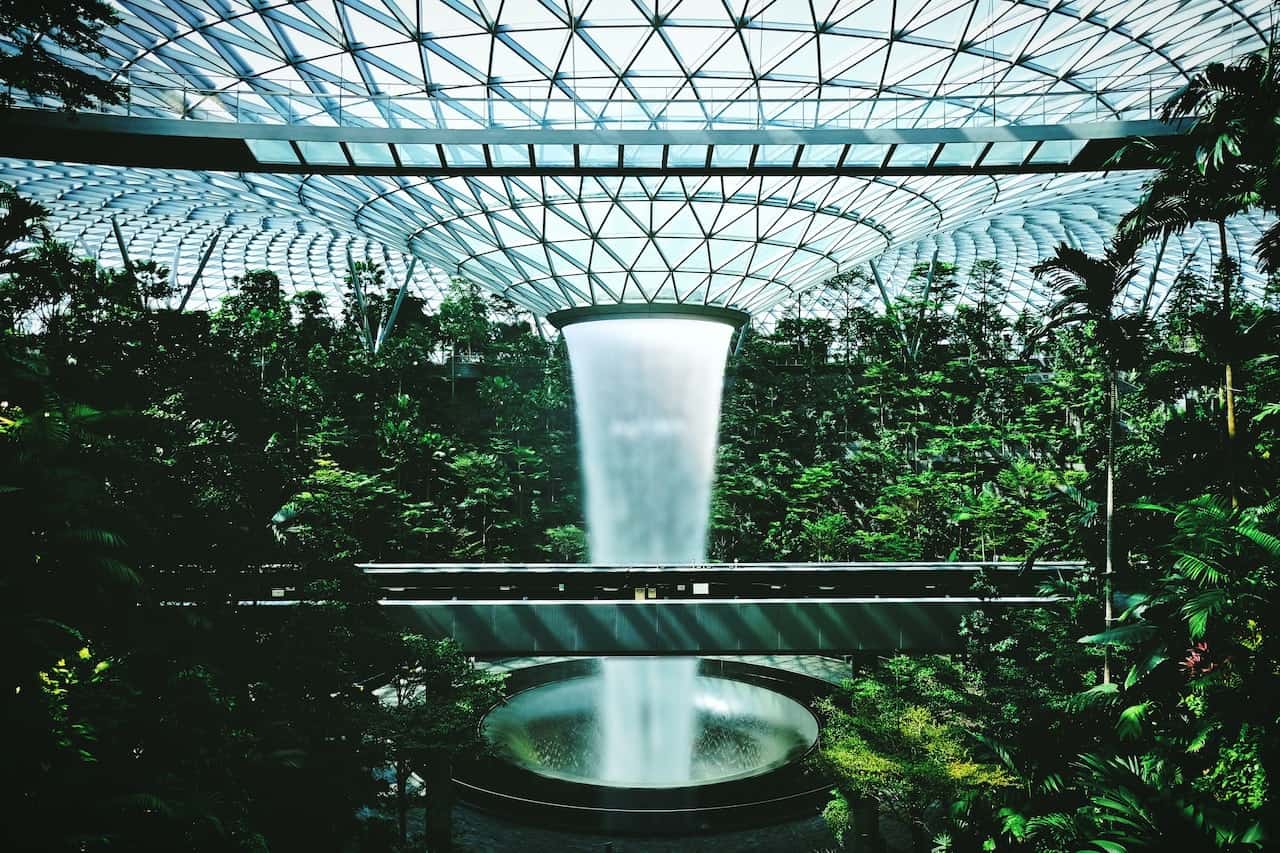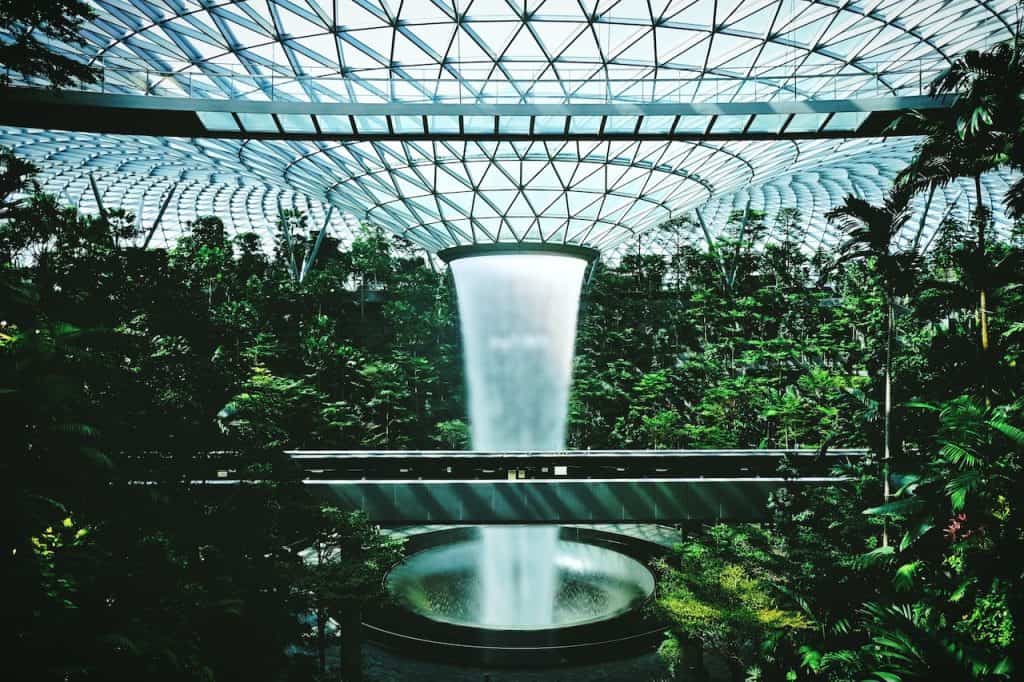 Krabi, a lovely Thai island, captivates visitors from all over the world with its picturesque environment and laid-back culture. Krabi is a great alternative for digital nomads who want to find a place to work online from anywhere and enjoy it. The island has everything you need to find a good balance between work and life, as well as beautiful surroundings that inspire and motivate you.

Some Cafes and Co-Working Space that is near Krabi Island:

The Coffee Club located in Ao Nang is a great place for remote workers to be productive with fast internet, a comfortable work environment with air conditioning, and a peaceful ambiance. They also have a diverse menu of food and beverages, including coffee.


Cafe 8.98 located in Krabi Town is a perfect spot for digital nomads seeking a conducive environment to do their online work. They offer free Wi-Fi, air conditioning, and a diverse menu featuring coffee, smoothies, sandwiches, and sweet treats. This welcoming cafe guarantees increased productivity and efficiency while savoring your meals and beverages.
There are great options for digital nomads to work and live from in Thailand, that aren't just Bangkok and Chaing Mai. Take a few days to check out these island locations.
Start Planning Your Thailand Trip Now!
Book Your Flight:
Use Skyscanner to find a cheap flights. A travellers favorite way to book flights, as it searches websites and airlines around the world with one click.
Book Your Bus or Transportation Within Thailand:
There are two ways to book your transporation, ask your hotel or hostel, go to the local bus terminal, or book online, for a less stressful trip using Easybook or 12go.asia
Book Your Accomodation: 
Find the best hotels or hostels at HostelWorld, Booking.com, Agoda.com. Perks include with no upfront payment. Pay when you check out and Free cancellations.
Dont Forget Your Travel Insurance:
Two popular choices are SafetyWing and WorldsNomads. A traveler should buy traveler's insurance to protect themselves against unexpected events such as trip cancellations, medical emergencies, and lost or stolen baggage. It provides peace of mind and financial protection in case of unforeseen circumstances.
Useful Apps?
Grab/Uber – Local Transportation
Uber Eats/Grab – Food Delivery
Whatsapp – Communication
Want More Information On Thailand?
Be sure to check out my nomad travel guide on the Thailand for even more tips.
Disclosure: Please note that some of the links above may be affiliate links, and at no additional cost to you, I earn a commission if you make a purchase.