TOP 12 Tourist spots in ella
Attention, digital nomads seeking a peaceful getaway, look no further than Ella. Nestled amidst the stunning mountains of Sri Lanka, this delightful town offers a carefully curated selection of experiences that will leave you in awe. From invigorating hikes to mesmerizing viewpoints, we've selected the top 12 must-do activities in Ella just for you. Immerse yourself in the embrace of nature, savor the local flavors, and discover endless inspiration at every turn. Prepare for an unforgettable journey in Ella, where adventure and tranquility await, perfectly tailored for the discerning digital nomad.
1. Hike to the summit of Ella Rock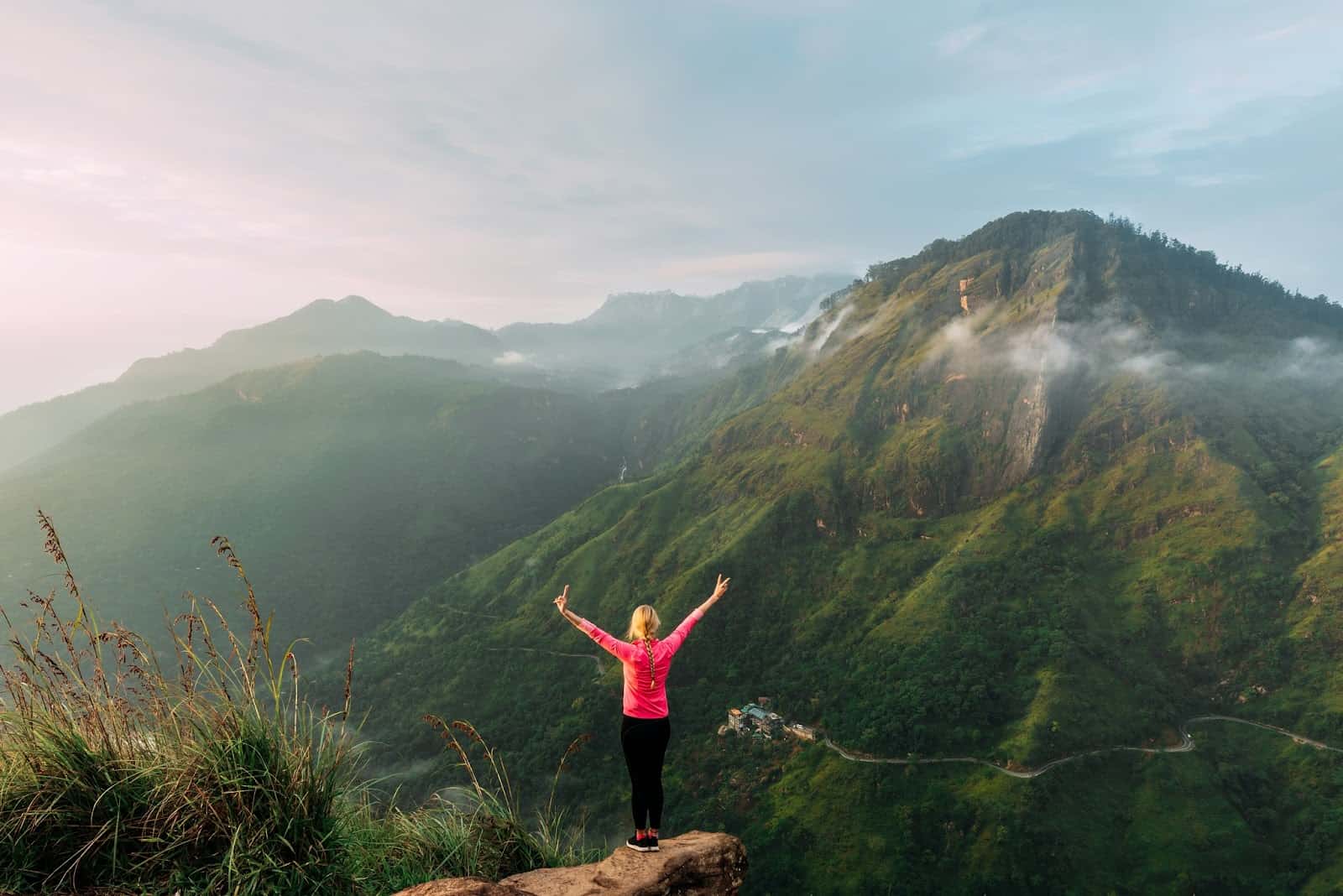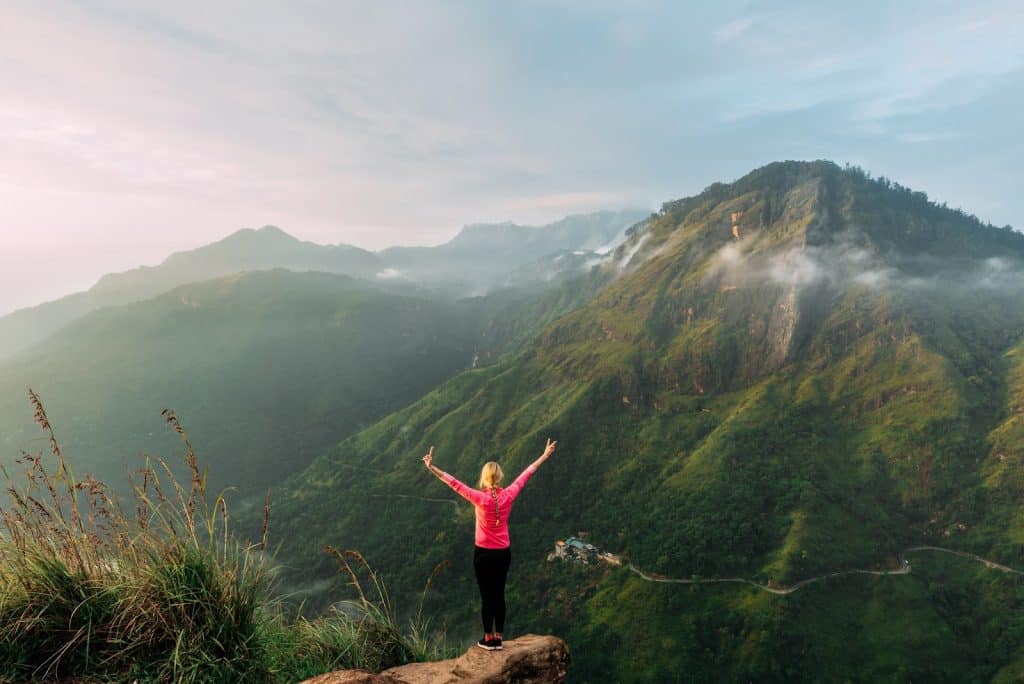 The Ella Rock hike is a challenging 10km climb that takes 3-5 hours. It's recommended to hire a local guide to avoid getting lost. The Pekoe Trail's Section 15 offers a less crowded route with a private trekking guide. The hike passes through tea plantations, fields, and forests. Bring sun protection and comfortable footwear. Private guides provide traditional snacks at the summit.
2. Go on Safari in Yala or Udawalawe National Park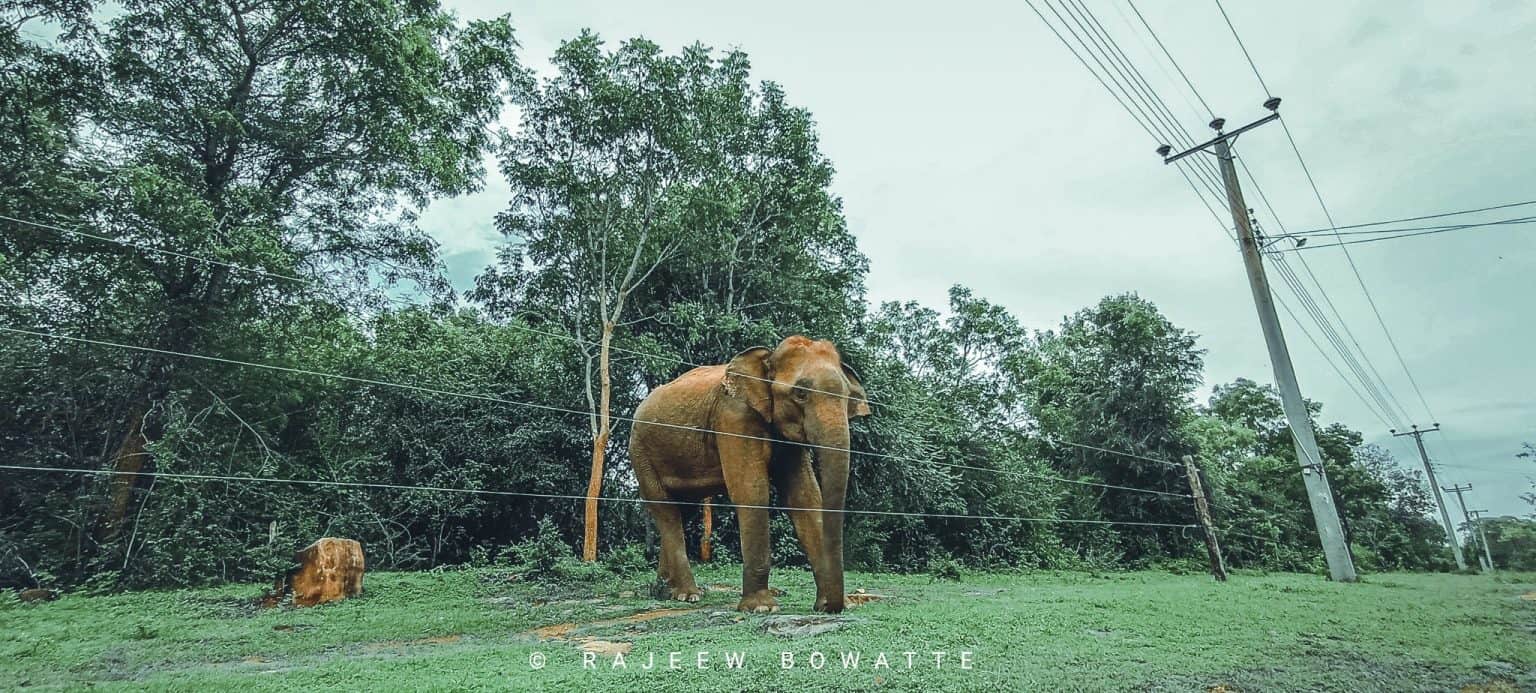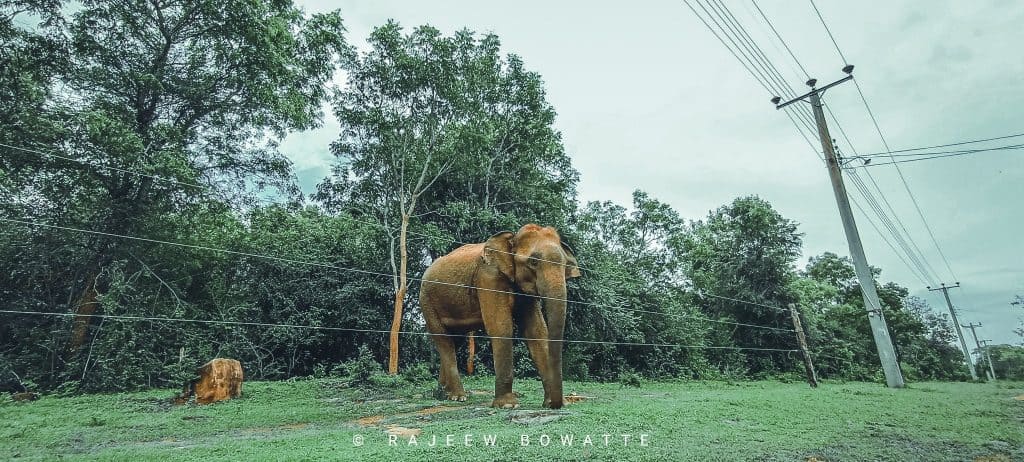 A safari in Yala or Udawalawe National Park offers an incredible opportunity to observe Sri Lanka's diverse wildlife. Yala is known for its leopards, while Udawalawe is famous for its elephants. Both parks provide guided tours in specially designed vehicles, ensuring a comfortable and informative experience. A safari in these national parks is an unforgettable adventure to connect with nature and witness the beauty of Sri Lanka's wildlife.
3. Fly The Ravana Zipline
The Flying Ravana Zipline is a thrilling new attraction in Ella, Sri Lanka. With a length of over 500m and speeds exceeding 80 km per hour, it promises an adrenaline-pumping experience. The zipline offers scenic views and allows for dual rides, enabling friendly races or shared enjoyment. Priced at $20 USD for adults and $15 USD for children, it provides an affordable adventure option. Located near Little Adam's Peak, it complements the hiking experience. While it may not be the most extreme zipline, it is still highly enjoyable, especially considering its cost.
4. Admire the 'Bridge in the Sky': Nine Arch Bridge
The Nine Arch Bridge, also known as the 'Bridge in the Sky,' is a picturesque railway viaduct in Ella, Sri Lanka. Spanning around 300 feet, it connects two hills and facilitates train passage. Numerous viewpoints offer stunning perspectives of the bridge, with the most popular being from its side. It's advisable to check train schedules with the station, although train timings can be unreliable. Combining a visit to the Nine Arch Bridge with section 16 of the Pekoe Trail allows for a hike along the bridge and further exploration of the secluded tea country hills. Beware there are angry wasps here, listen to locals regarding the dangers of this. The wasps may attack if you use a drone, so this is highgly discouraged.
5. Experience folklore and legends at Ravana Falls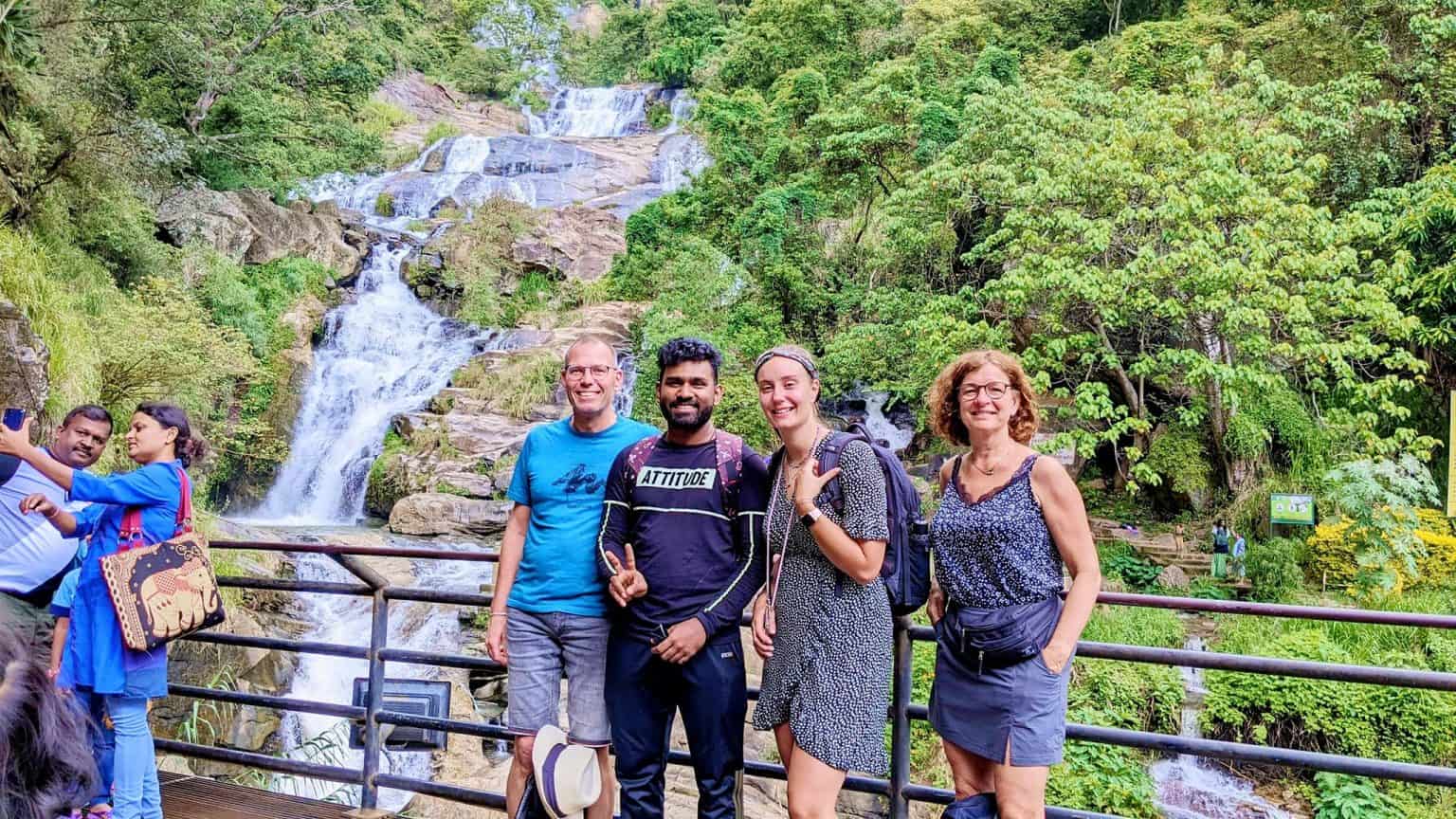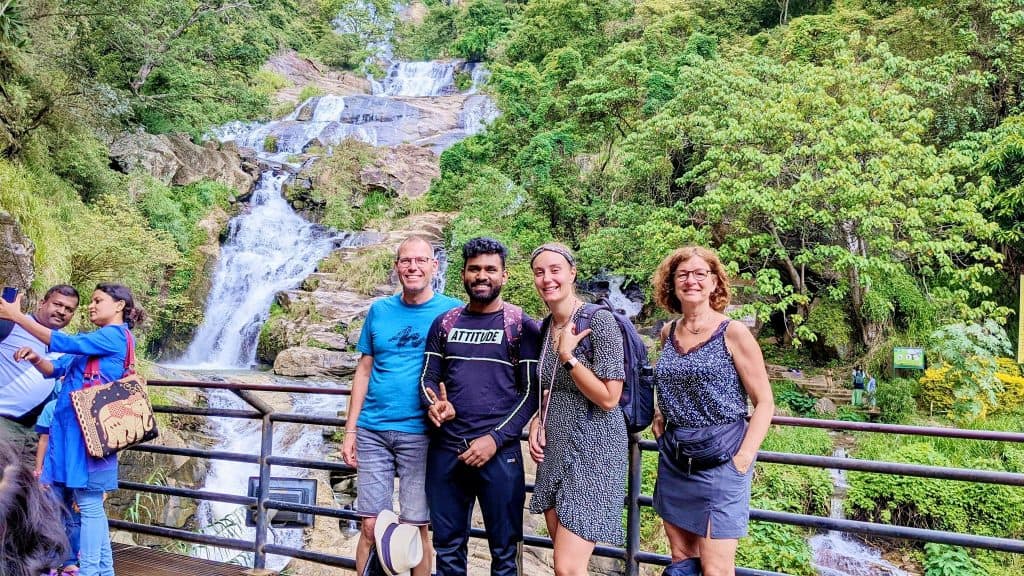 Ravana Falls in Sri Lanka is a wide waterfall consisting of three tiers and rock pools. The water cascades with great force from a height of approximately 82 feet. This picturesque waterfall is a popular attraction where visitors can swim in the water and explore the winding trails. Legends revolve around Ravana, a demon king who supposedly held Princess Sita captive in a cave behind the waterfall. The myth suggests that Rama, Sita's husband, and his brother Laxmana cut off the nose of Ravana's sister, serving as the motive for the abduction.
6. Lunch With A View At The 98 Acres Resort & Spa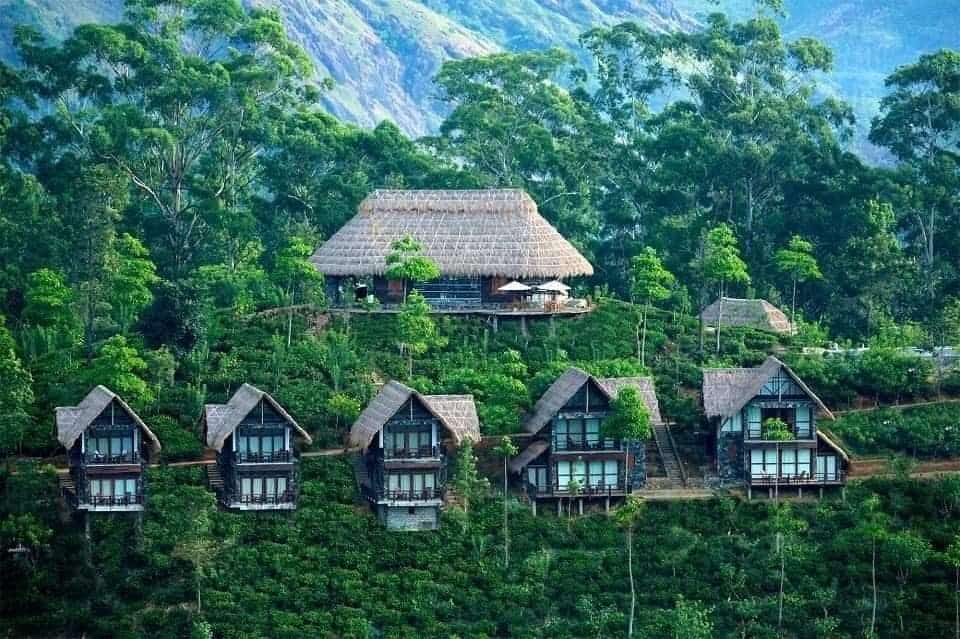 While being the priciest resort in Ella, its restaurant is surprisingly affordable and open to the public. For approximately 800 rupees, you can enjoy a meal with views of Adam's Peak. It serves as a rewarding treat after a challenging climb under the hot sun. Although staying at this dreamy resort is not possible at the moment, it remains a hope for future visits.
7. Take the train to Haputale or Kandy
The train journey from Ella to Kandy is renowned as one of the world's most beautiful routes, meandering through expansive tea plantations in Sri Lanka. The trip takes approximately 4 hours, offering three classes of travel. First-class provides greater comfort, while third-class offers a more local experience. Ticket prices range from 50 to 1,100 rupees, depending on the destination and class chosen.
Trains from Ella to Kandy run several times a day, and tickets can be booked in advance through 12Go Asia or a tour company. Opting for a tour company is recommended to ensure a reliable experience. Alternatively, consider stopping in the charming town of Haputale, which is closer to attractions like Lipton Seat. Haputale offers a variety of activities and is worth exploring for a night or two.
Lipton Seat is a breathtaking viewpoint in Sri Lanka named after tea pioneer Thomas Lipton. The site offers panoramic views of the tea fields once owned by Lipton and is a must-visit destination in Sri Lanka. It is located approximately an hour's drive from Ella and is particularly popular for sunrise visits. Exploring the tea plantations and enjoying a tea break at the Lipton Seat restaurant are recommended activities. Additionally, the nearby Dambatenne Tea Factory is worth a visit, accessible either by a 7 km walk through the tea fields or by tuk-tuk. Taking a tuk-tuk from Ella for a return trip would cost around 3000 rupees. Alternatively, you can take a train from Ella to Haputale, although you would miss the sunrise. Organized tours to Lipton Seat, including a sunrise visit and other nearby attractions, are also available
9. Cool Off At Ellawala Waterfall
Ellawala Waterfall is a secluded and picturesque spot located near Ravana Falls in Ella, Sri Lanka. It is less crowded compared to other attractions and offers a tranquil experience. To reach the waterfall, follow the provided directions and drive up the road, although it may not be well signposted. Upon arrival, there is a small cafe area and local guides who can show the way to the falls. It is a short five-minute walk from the parking area. Swimming in the falls is possible, and the power of the water is awe-inspiring. While Google Maps might not have updated the area due to the relatively new reservoir, the locals living there can provide guidance and directions
While visiting Ravana Falls in Ella, Sri Lanka, it is recommended to also explore the nearby cave. Accessible by climbing over 600 steep and uneven steps, the cave holds significance in local folklore. According to legend, it was once used by King Ravana to hide Princess Sita, whom he had kidnapped. The story of King Ravana and Princess Sita connects various sites in the Ella and Nuwara Eliya region.
11. Hike Little Adam's Peak
Little Adams Peak in Ella, Sri Lanka, offers breathtaking views of the surrounding valley and is a less challenging alternative to the famous Adams Peak in Nuwara Eliya. The climb takes approximately 15 minutes and leads to a ridge where you can choose to climb down and up a final peak. The hike is not overly difficult but involves a direct incline. Along the way, you can pause to catch your breath and admire the incredible views. At the top, it is recommended to try a fresh coconut and enjoy a meal with a view, as many visitors bring food with them for this purpose.
Common questions about things to do in Ella 
Sigiriya is a small town in central Sri Lanka. Here, you'll find the Sigiriya Rock Fortress which is an incredible wonder and World Heritage site. Exploring the ruins at the top of this massive rock is definitely one of the best things to do in Sri Lanka!
Start Planning Your Sri Lanka Trip Now!
Book Your Flight:
Use Skyscanner to find a cheap flights. A travellers favorite way to book flights, as it searches websites and airlines around the world with one click.
Book Your Bus or Transportation Within Sri Lanka:
There are two ways to book your transporation, ask your hotel or hostel, go to the local bus terminal, or book online, for a less stressful trip using CheckMyBus or 12go.asia
Book Your Accomodation: 
Find the best hotels or hostels at HostelWorld, Booking.com, Agoda.com. Perks include with no upfront payment. Pay when you check out and Free cancellations.
Dont Forget Your Travel Insurance:
Two popular choices are SafetyWing and WorldsNomads. A traveler should buy traveler's insurance to protect themselves against unexpected events such as trip cancellations, medical emergencies, and lost or stolen baggage. It provides peace of mind and financial protection in case of unforeseen circumstances.
Useful Apps
Pick me- Local Transportation
Airbnb & Booking – Accomodation
PickMe Food – Food Delivery
Want More Information On Sri Lanka?
Be sure to check out my nomad travel guide on the Sri Lanka for even more tips
Disclosure: Please note that some of the links above may be affiliate links, and at no additional cost to you, I earn a commission if you make a purchase.