Make travelling across asia easy.
It can always be a little scary for a first time backpacker or just a traveler who is making there way from one country to another while in Asia. In same cases unless you are in the know or did your research, trying to purchase ticket for a bus or a train on the same can be difficult. They could have sold out, or lack the ability to speak in your mother language, you are a tourist after all. Say goodbye to your train.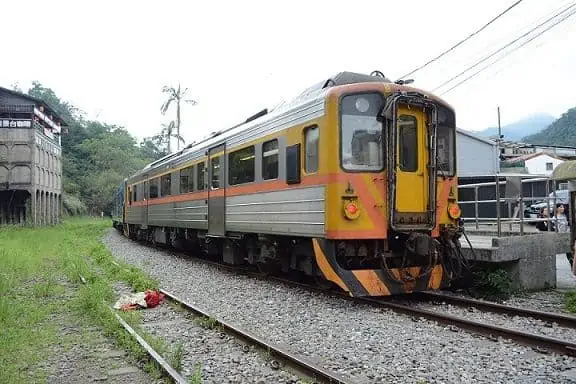 Let's get down to the nitty gritty, to catch some trains or buses, you may need to go a few days early and purchase a ticket, or wake up at an ungodly hour like, 5 am , to wait in line to get your transportation settled. OR you can use 12go.asia.


I've used this site to get me from, Bangkok to Pattaya, Bangkok to Siem Reap, Cambodia, to Koh Phangnan, home of the full moon festival, and many other destinations. So I can vouch for it.
Types of transportation?
The system can handle a combination of transportation types, to get you to your final destination. Which kind you ask?
Trains
Ferries
Buses
Flights
How Much Is It?
The best thing about using this platform is that you are able to do a price comparison for different operators and times. You may find it more cost efficient to travel early, and get more out of your day. Alternately, you may want to use a night bus or train. Why? Well not only are you getting to your destination, you are saving overnight accommodation and have a whole day now to explore, instead of wasting part of it in transit.
Some common prices are as follows:
Bangkok, Thailand to Siem Reap, Cambodia – $20 – $30 USD
Phnom Penh, Cambodia to Ho Chi Minh – $14 USD
Bangkok to Chiang Mai – $20 – $40 USD
Picking Up & Printing Tickets
After you pay online you get emailed a PDF that you use to redeem your ticket. Instructions vary by operator, but usually require you to meet them at a predefined location to collect your ticket.
There is the option of getting tickets mailed to you for a little extra. I haven't tried this yet though.
Cancellations & Refunds
Each operator has a different policy, and usually involves making a request within a specific time window. Typical policies I have seen involve partial refunds based on how close the departure date is. Be aware there are fees that may not be refundable.
Why Choose 12Go?


Save the trouble and stress that comes with planning transportation.
Price Comparison: Compare prices for different modes of transportation and operators.
Seat Selection: Instead of grabbing whatever free seat you can find, choose where you want to be!
Skip the agencies: We all know travel agencies upcharge you.
Mobile ready: Did I mention that there's an app now?
Is It Safe?
Many travelers use this site, so it is fairly safe, but be aware that locals do use these buses too. Just be cautious of your belongings, keep valuables and your passport close by, store items above your head so that you can look over them. If you are storing your bags under the cabin area, make sure you use locks and that you don't leave anything expensive there.
Which buses should I take?
I don't have any brands I particularly take, I would say do your research, some buses tend to run cold, so you may want a jacket. usually I pay for the premium option if they have one, because I take many night buses. Paying the extra money means, more room or privacy for sleeper buses.
Which trains should I take
Again no particular train ride has blown me away or disappointed me. Make sure you have your ticket handy, and watch your valuables in trains. People come and go quickly between stops, which is great for people watching but not so good for your belongings if you arent keeping a watchful eye. Just use common sense really. Trains are often delayed, sometimes up to an hour, so have some snacks handy,
Common Questions about travelling asia with 12GO.ASIA