Where to Party in Budapest, Nightlife in Budapest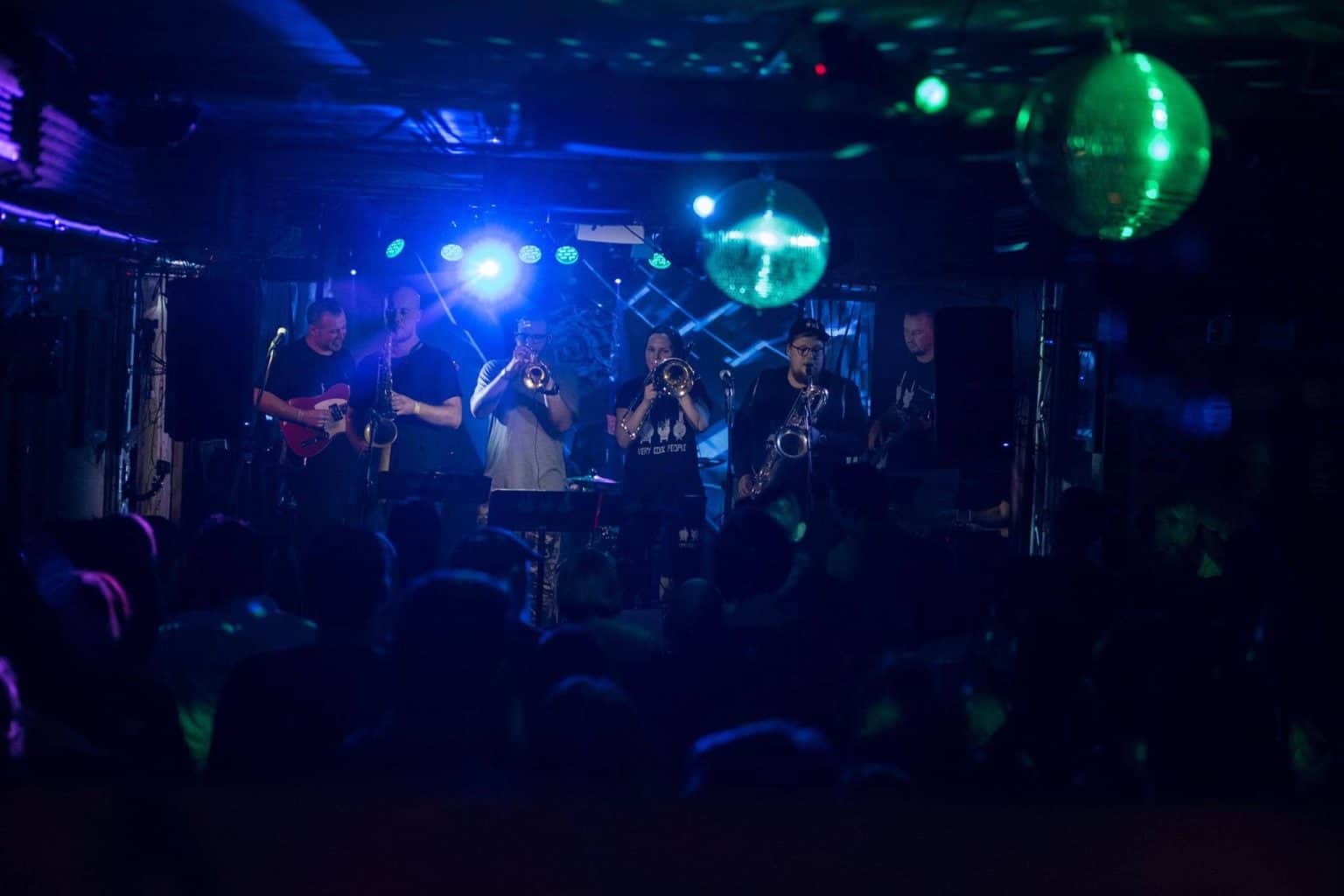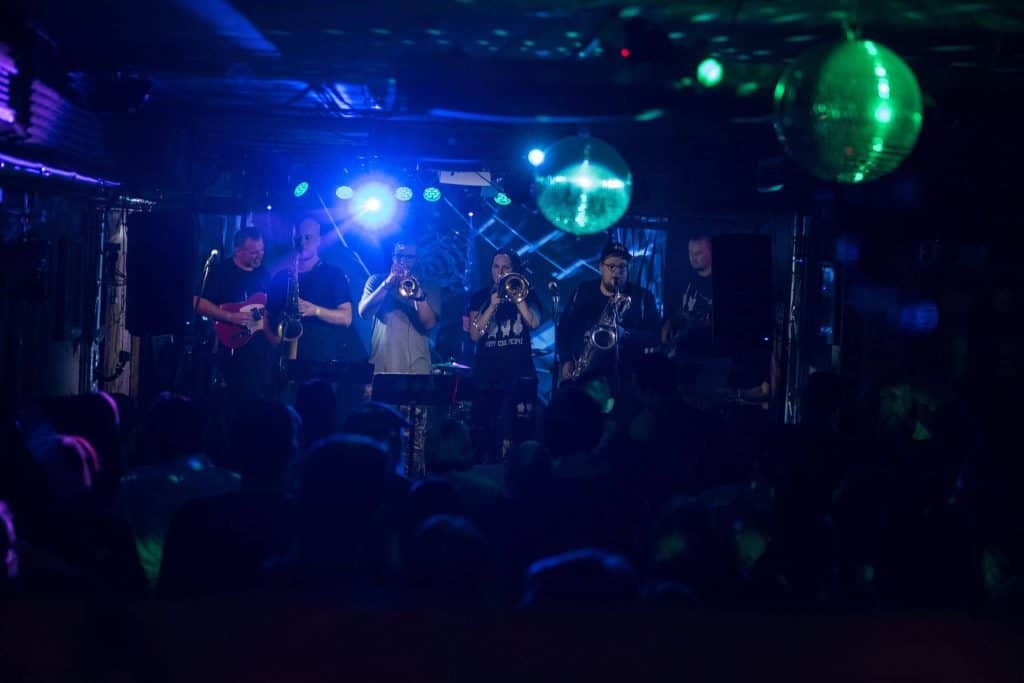 Instant, Budapest's renowned ruin pub, is as legendary as the Parliament, Hero's Square, and Fisherman's Bastion. It has moved to a new location in Akácfa Street, offering an even more surreal design, multiple bars, and dance floors, pool tables, live concerts, and unforgettable all-night parties. Get ready for a dreamlike nightlife experience like no other.
Location

:  Akácfa utca 49-51., Budapest, Hungary

Opening Time:

  6:00 PM to 6 AM

Contact Number:

  +36 70 638 5040
If you prefer elegant cocktail bars, take advantage of Boutiq'Bar in Budapest. It is highly regarded and listed among the World's 50 Best Bars. Founded by Zoltán Nagy, the renowned bartender behind London's iconic Soho bar, LAB, Boutiq'Bar offers a sophisticated atmosphere. Indulge in their signature cocktails like Die Kaiser or Rye 'n Goslings, and immerse yourself in a relaxing ambiance.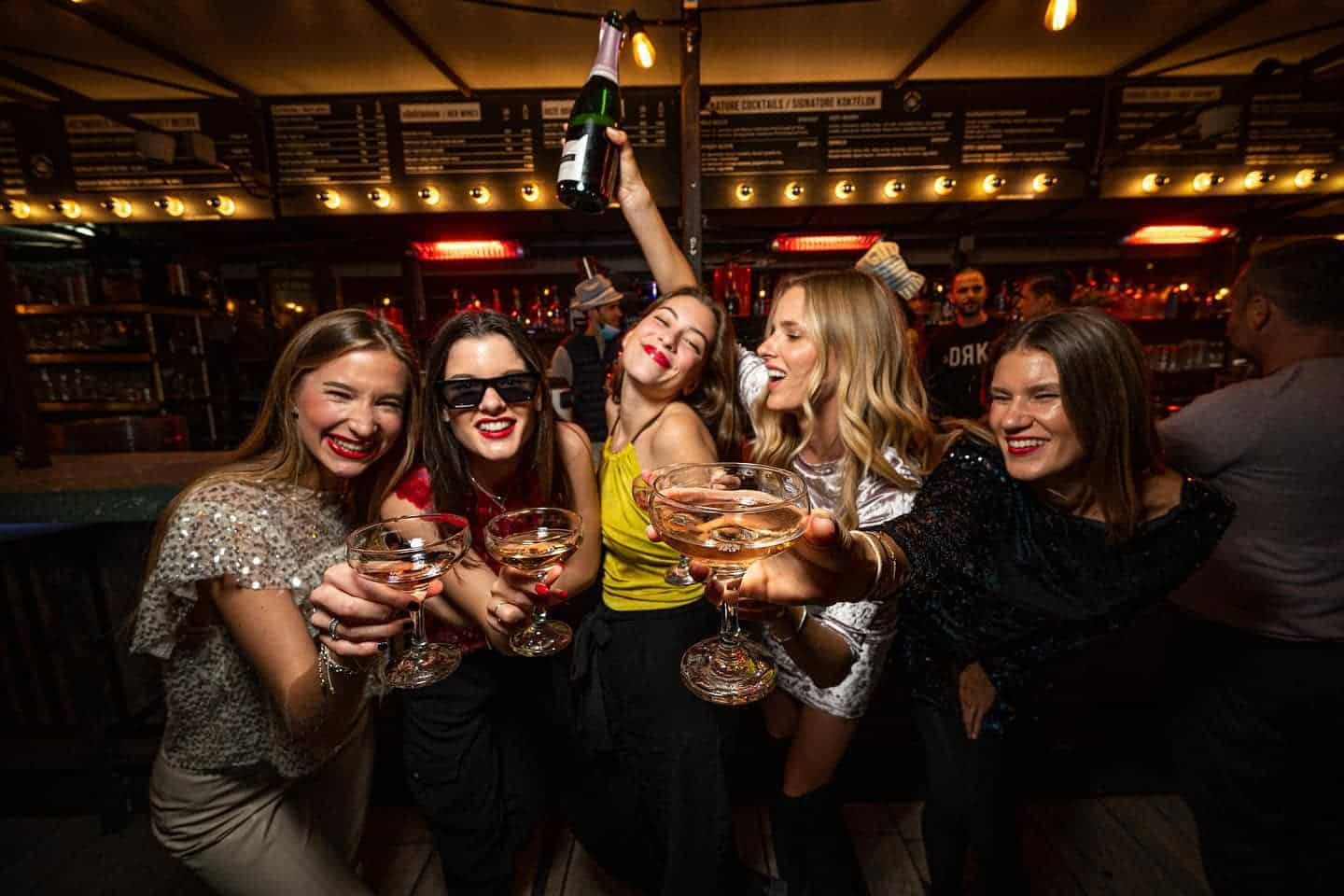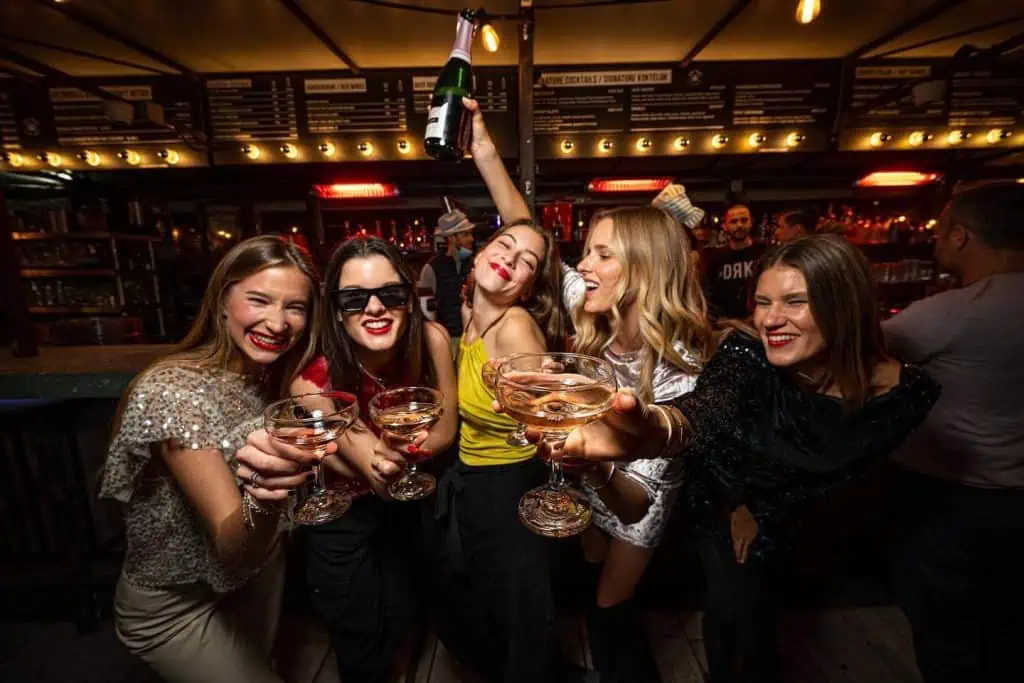 Indulge in the ultimate urban escape at 360 Bar, where you can immerse yourself in stunning views, tantalizing cocktails, a mouth-watering Mediterranean menu, live music, events, and an overall lively atmosphere.
Location

: Budapest Andrassy Ut 39. 1061

Contact Number:

+36 30 356 3047

Opening Hours:

2 PM – Midnight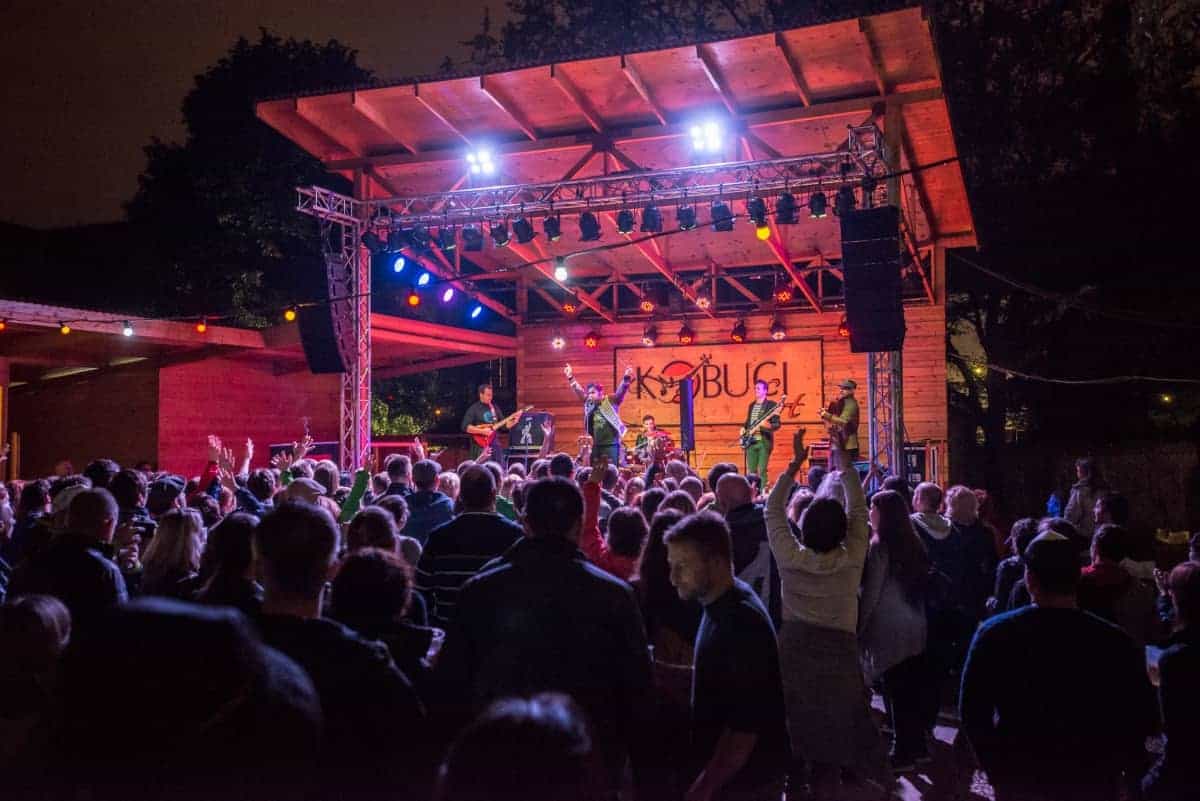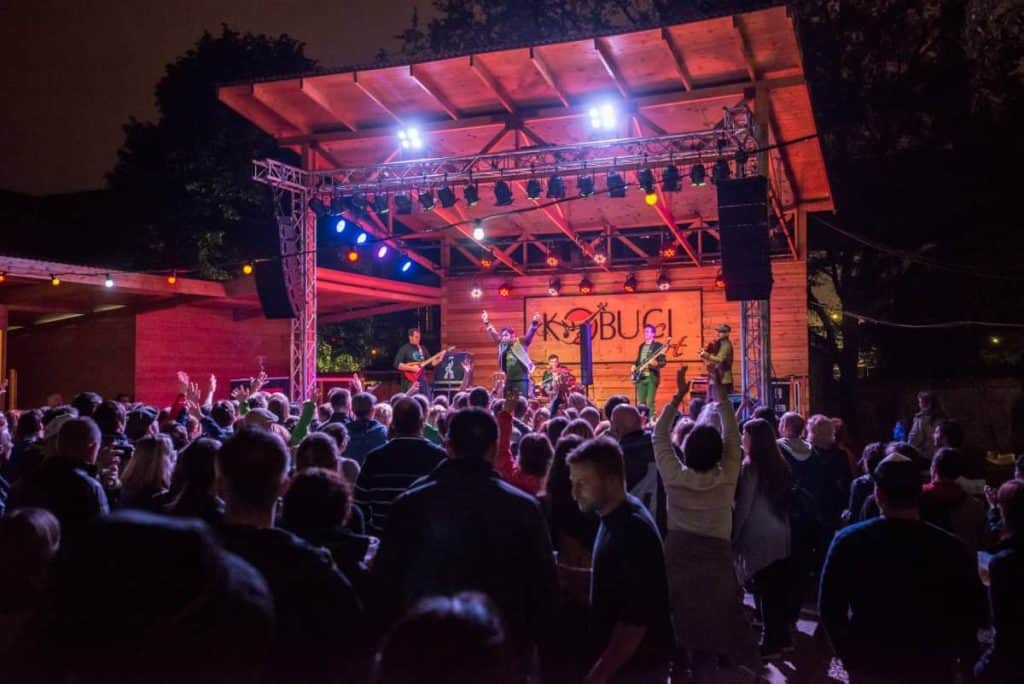 Kobuci Bar in Budapest is a music lover's paradise, hosting incredible bands from various genres. You'll find something to enjoy here whether you're into rock, jazz, folk, or electronic music. The bar's affordable drink prices are another reason to love this place, and the local sandwich is a must-try.
Location

: Fő tér 1., Budapest, Hungary

Opening Time:

  4:00 PM – Midnight

Contact Number:

+36 70 205 7282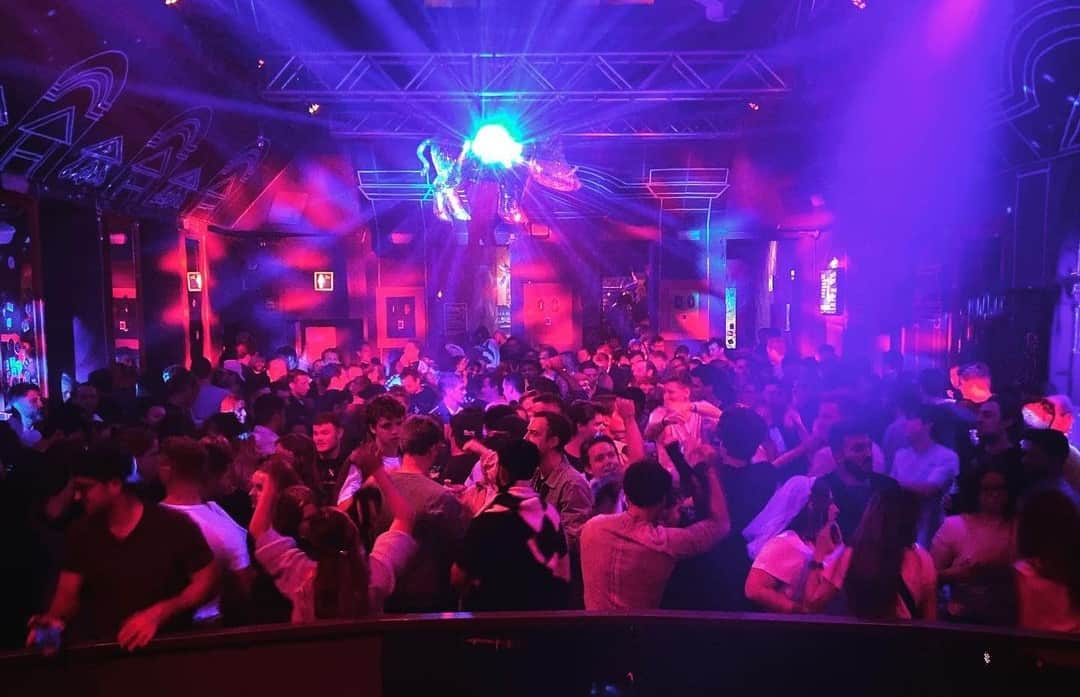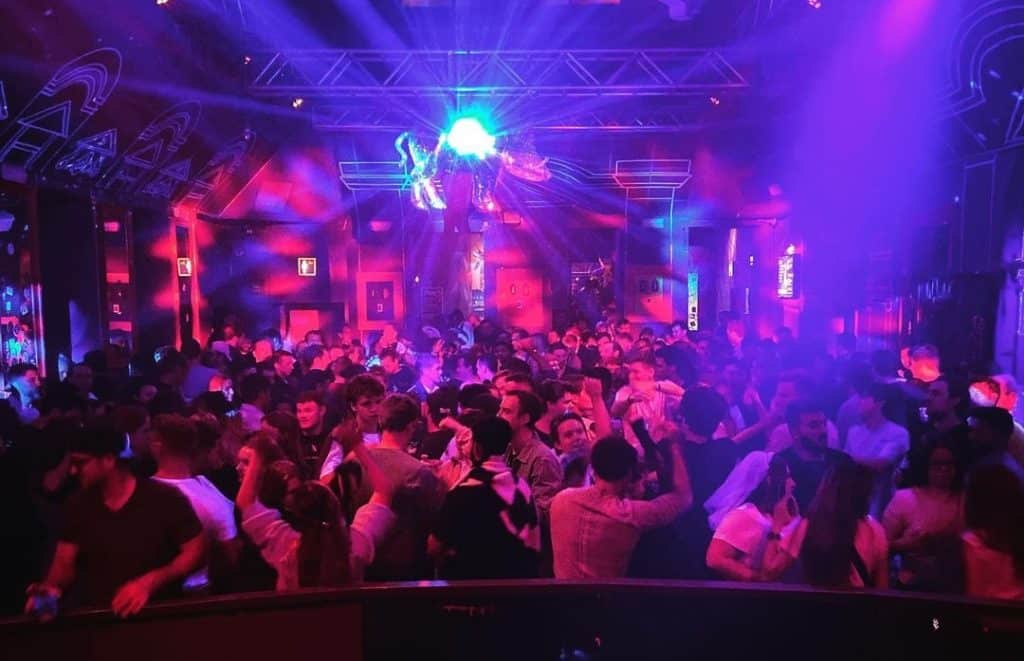 Instant, Budapest's renowned ruin pub, is as legendary as the Parliament, Hero's Square, and Fisherman's Bastion. It has moved to a new location in Akácfa Street, offering an even more surreal design, multiple bars, and dance floors, pool tables, live concerts, and unforgettable all-night parties. Get ready for a dreamlike nightlife experience like no other.
Location

:  Akácfa utca 49-51., Budapest, Hungary

Opening Time:

  6:00 PM to 6 AM

Contact Number:

  +36 70 638 5040
Looking For Happy Hours?
 Be sure to check out the instagram of each bar and club, as they add drink specials and events there.
Best Night Clubs in Budapest
Get ready to dive into the pulsating nightlife of Budapest as we unveil the city's best clubs. Budapest has earned a reputation as a party destination with its eclectic mix of venues and vibrant atmosphere. Whether you're a fan of electronic beats, live music, or simply dancing the night away, Budapest offers an array of top-notch clubs to suit every taste.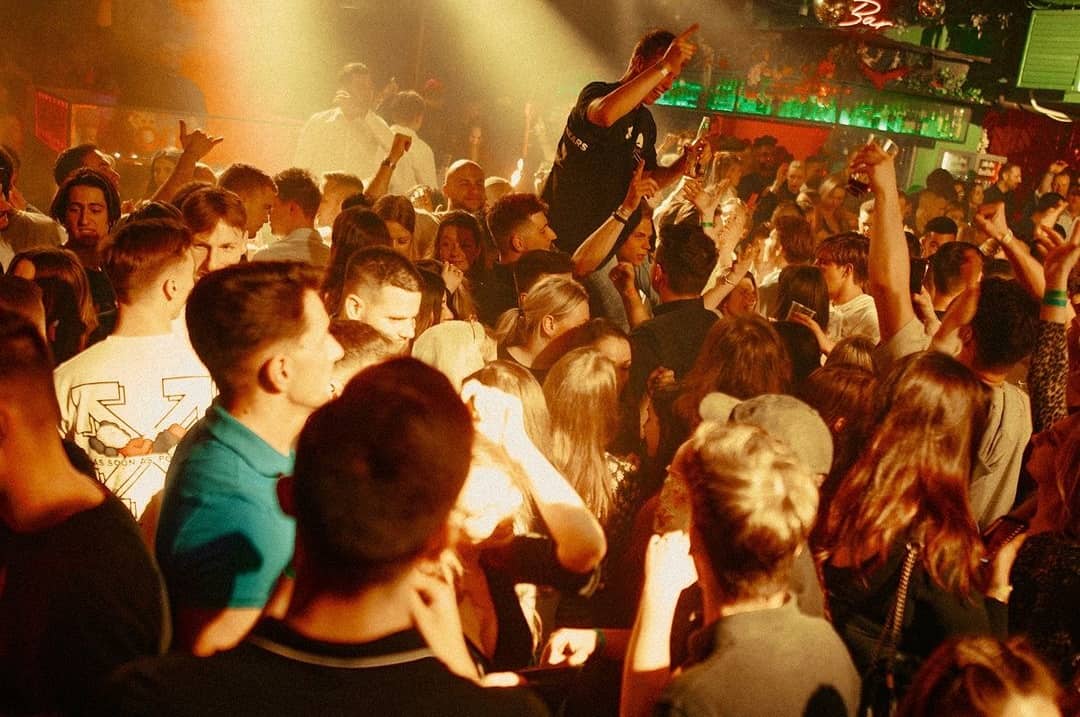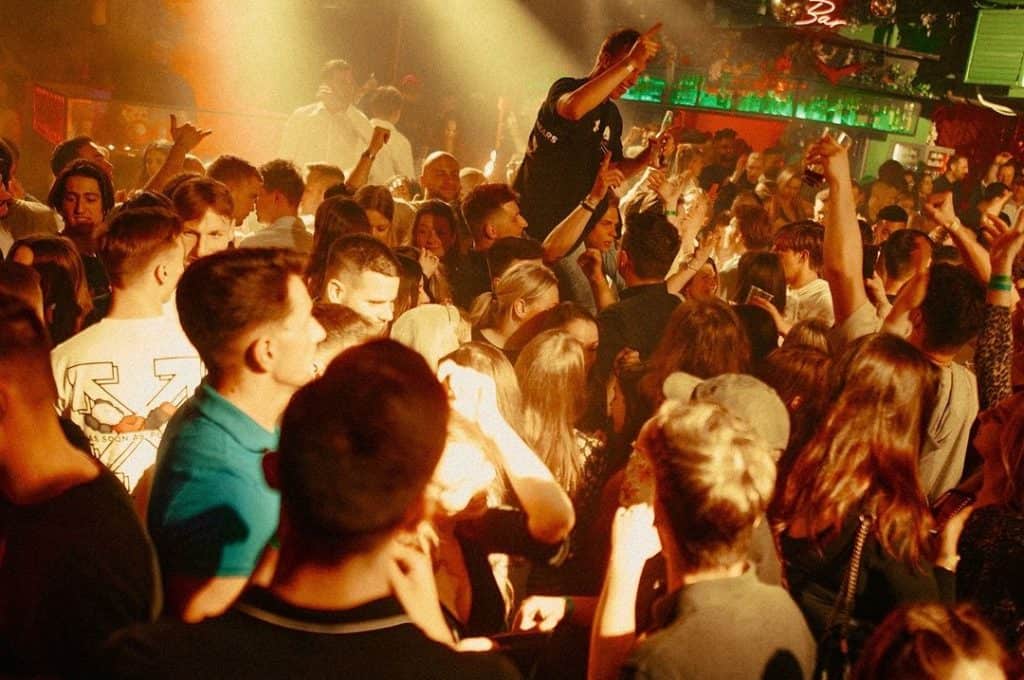 One of the most popular clubs in Chiang Mai, it has recently become a must-visit destination for tourists. This establishment, which is tucked away in the Old Town close to the Pae Gate, is well-known for its inexpensive cocktails and young, well-groomed Western audience.
It has also emerged as one of the top places to party, specifically in Chiang Mai.  Even though there isn't any food provided, folks typically come to drink it down and then walk to the nearby bars and eateries for some quick gru

Location:

QXRR+F4X, Ratvithi Rd, Tambon Si Phum, Amphoe Mueang Chiang Mai, Chang Wat Chiang Mai 50200, Thailand

Open Time:

5 pm – 12 am 

Phone Number:

+66 95  695 6050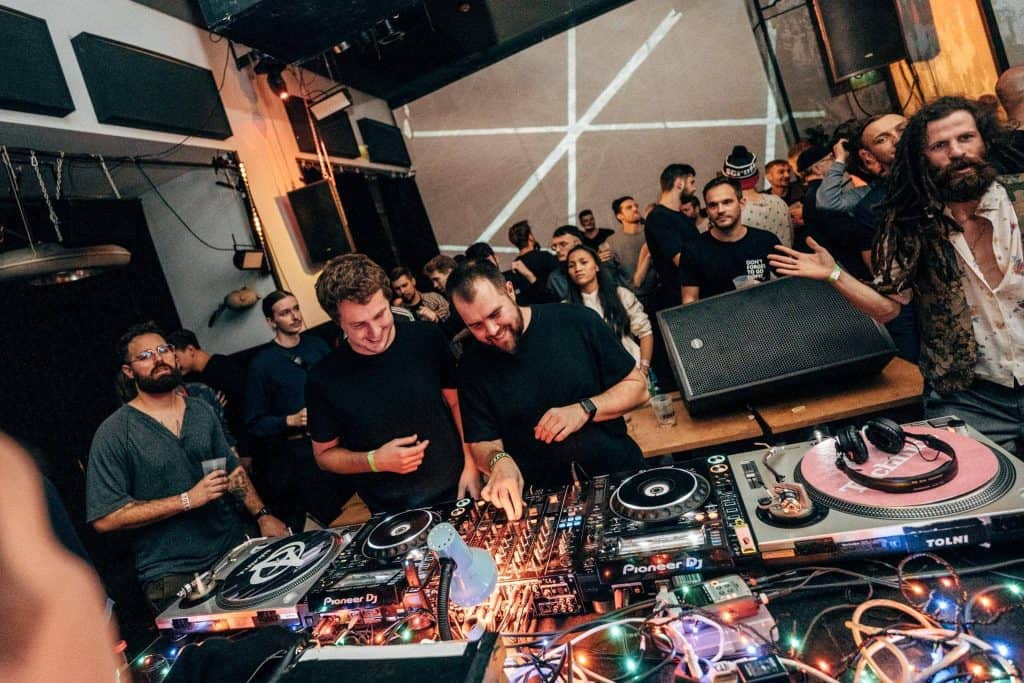 Toldi Budapest is a unique venue in Budapest that combines a nightclub and a cinema. What sets it apart is its ability to offer a relaxing experience to all its guests. Start by unwinding and enjoying a meal before stepping into the club. Additionally, you can catch a movie in their cinema before immersing yourself in the vibrant atmosphere of Toldi Budapest.


Location:  Bajcsy Zsilinszky út 36, Budapest, Hungary
Contact Number : +36 1 224 5650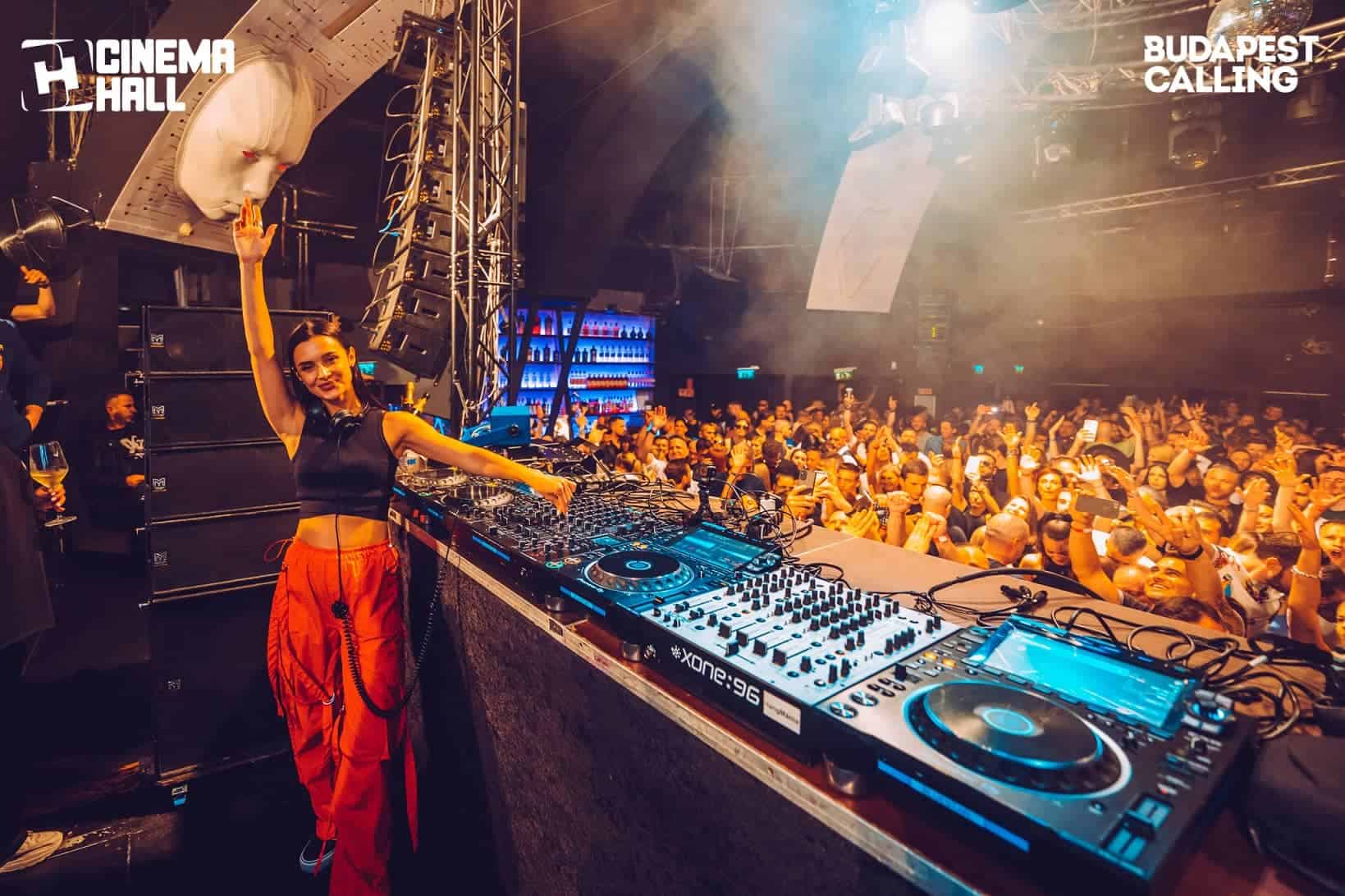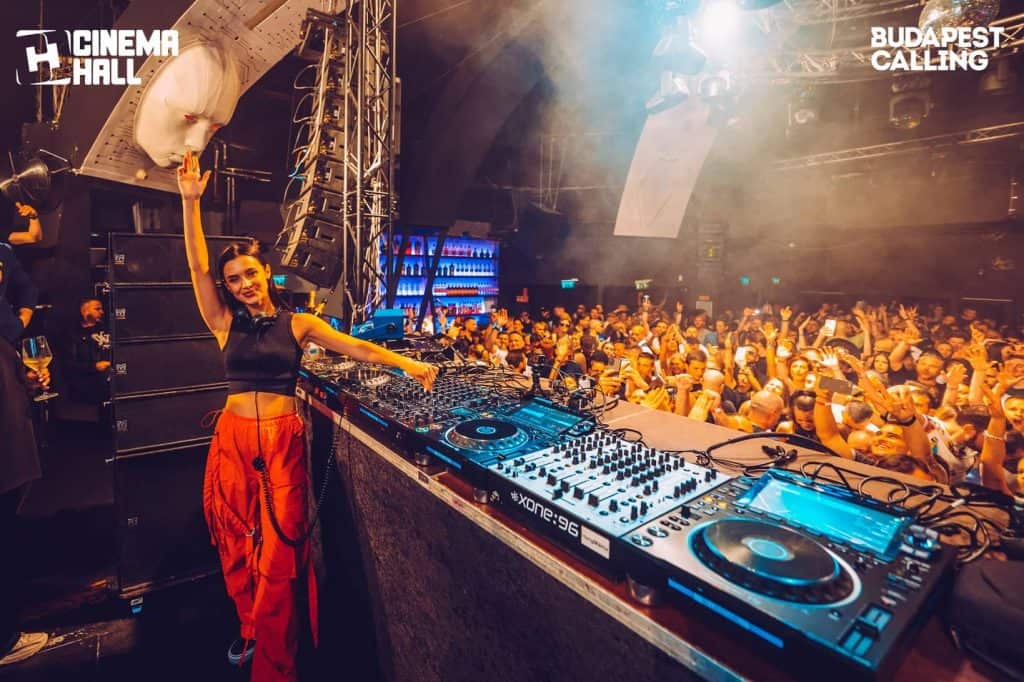 Cinema Hall is a premier nightlife destination in Budapest, known for hosting themed party nights and featuring internationally renowned DJs from around the globe. This disco hotspot operates as a live venue, opening exclusively for nights when famous DJs are scheduled. The venue itself is extraordinary and is adorned to match the theme of each event. With a track record of attracting top DJs like Marco Carola, Amelie Lens, and Mind Against, Cinema Hall is set to maintain its status as one of the city's prominent nightclubs for years to come.

Location: Budapest, Népligeti út 2, 1101 Magyarország
Contact Number: +36 30 409 7002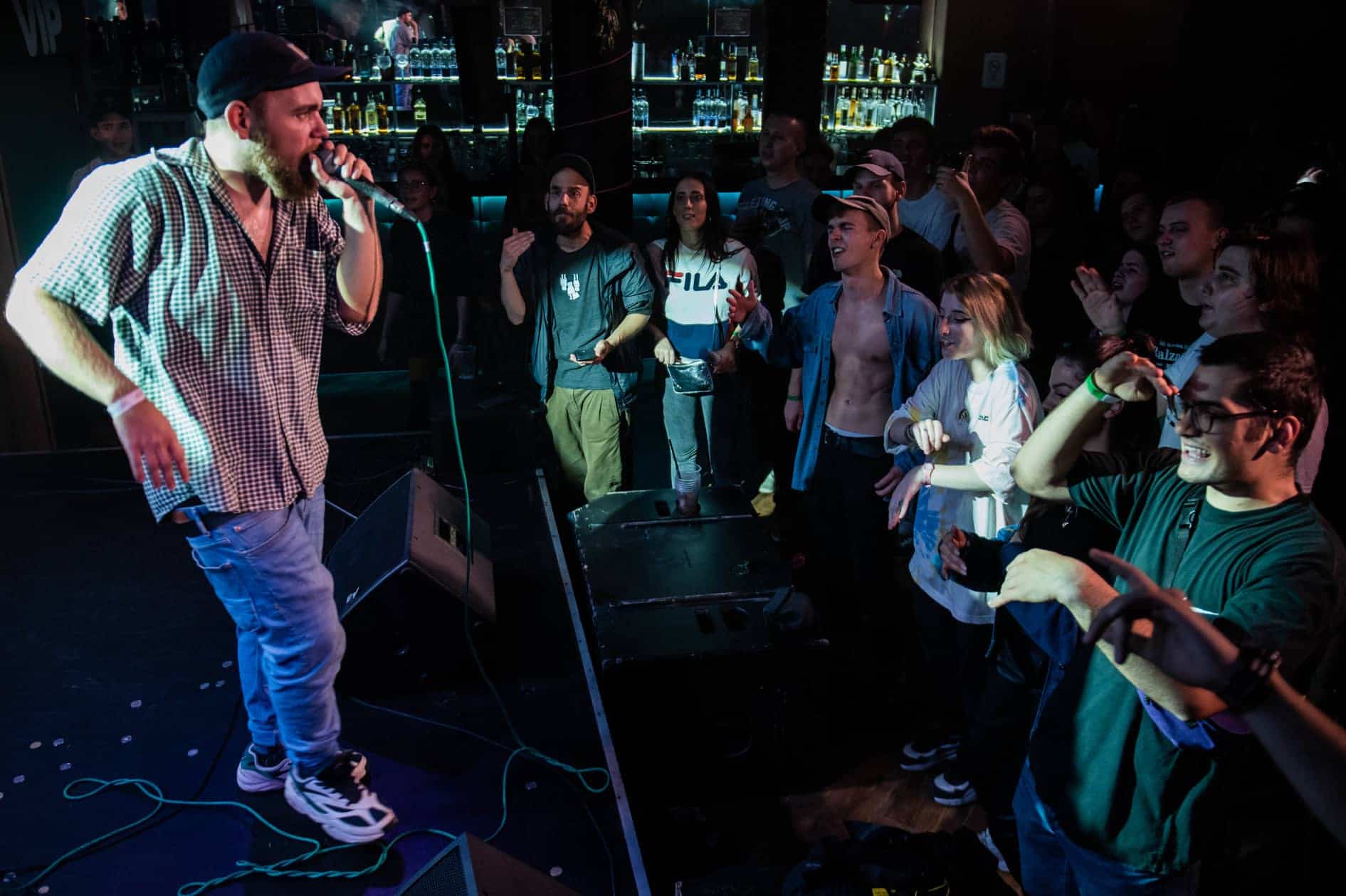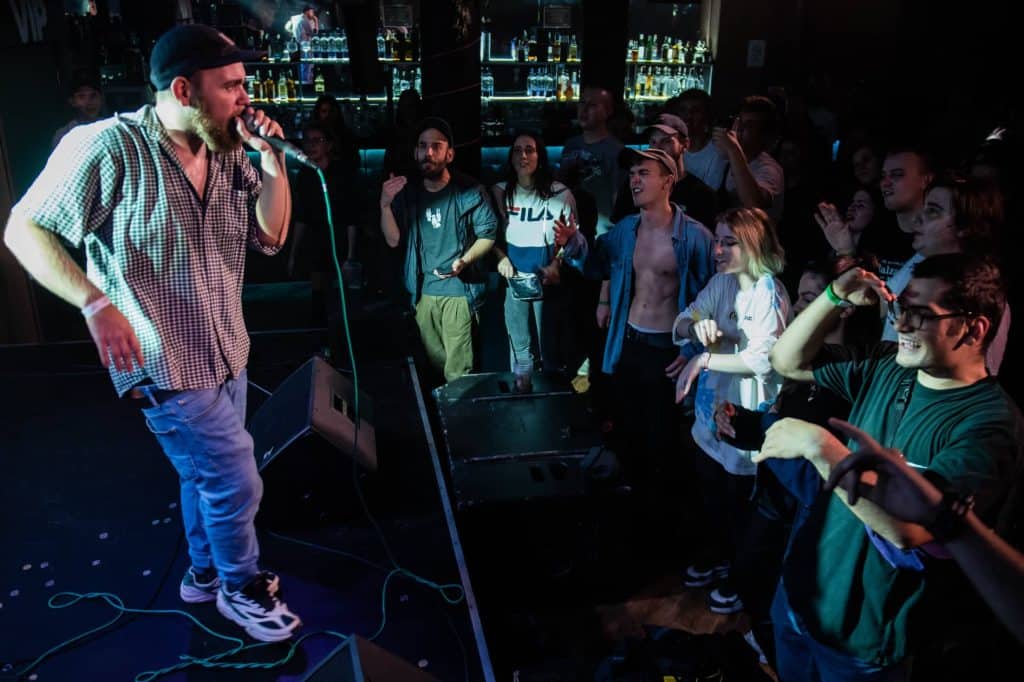 Metro Club Theatre Budapest breaks away from the conventional nightclub scene, offering a refreshing departure from the norm. Distinguished by its distinctive atmosphere, this venue stands out from the traditional clubs found in the region. If you seek extraordinary and unique experiences, don't hesitate to step inside. Prepare yourself for an enchanting journey filled with rich and exhilarating moments that will capture your heart and leave you longing for more. Get ready to fall in love with the unique allure of Metro Club Theatre Budapest.
Location:Dohány utca 22, Budapest, Hungary
Opening Time: 7:00 pm – 6:00 am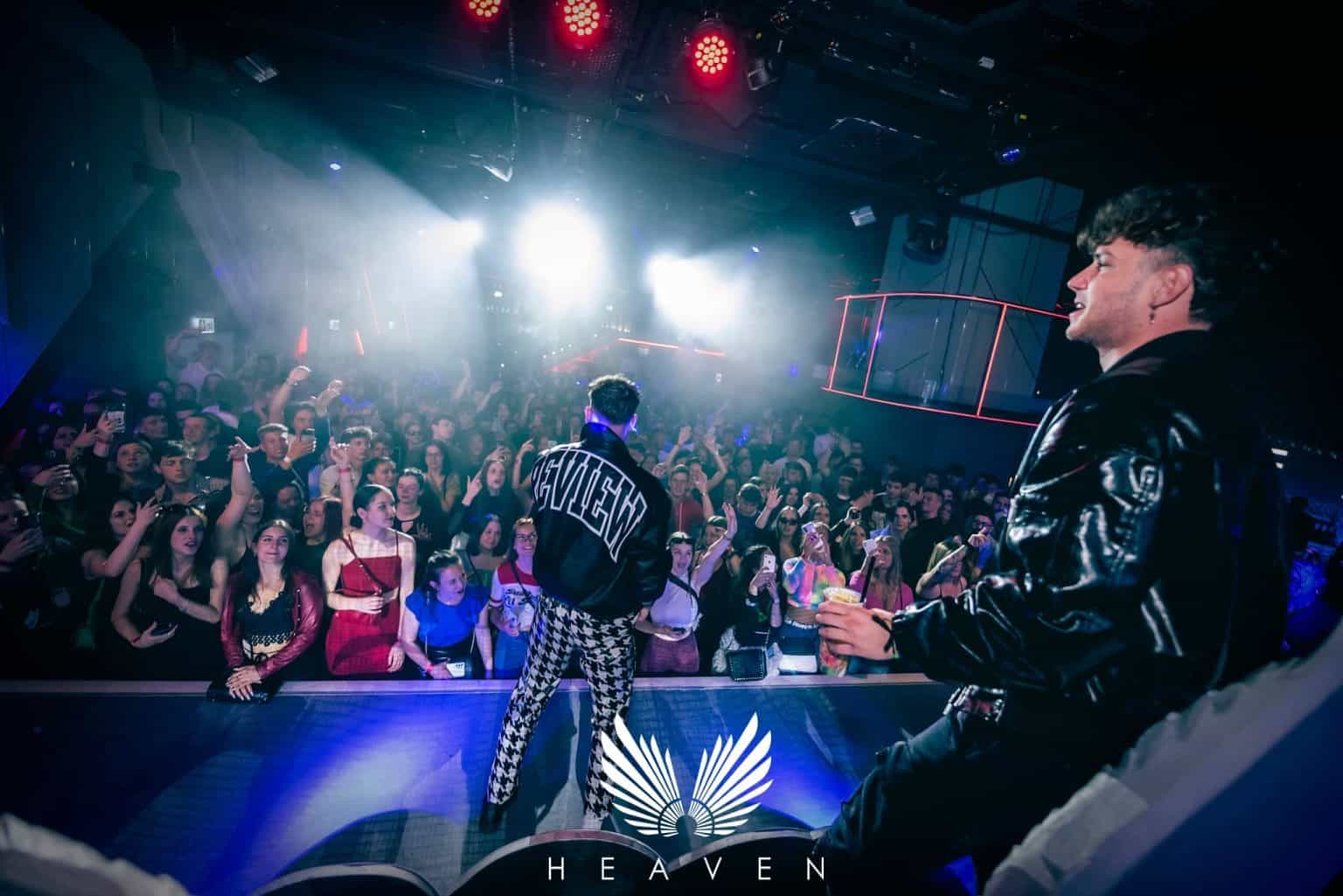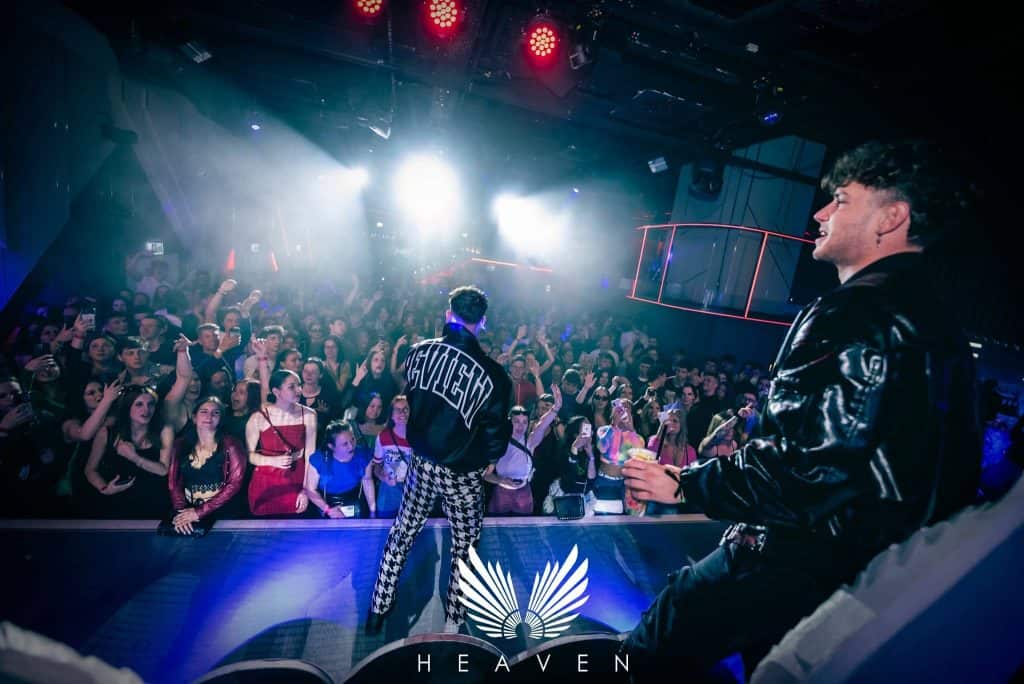 Heaven is a popular and fashionable nightclub in Budapest that opened in 2019. With a capacity of 1,000 people, it is one of the city's largest venues, featuring well-separated VIP areas for private parties. The luxurious atmosphere and world-class sound system draw in music fans and top DJs playing hip-hop, RnB, and chart-topping hits.
Location:  Budapest Deák Ferenc utca 5 1052
Opening Time: 11 PM – 6 PM 
Contact Number: + 36301512000
Party Tips: Drinks can get expensive, grab a beer at your local corner store before going into a club.
Unleash your inner superstar and prepare for a night of singing, laughter, and unforgettable moments as we explore the best karaoke spots in Budapest. Budapest's karaoke scene is buzzing with energy, offering a variety of venues where you can take the stage and showcase your vocal talents. Whether you're a seasoned performer or simply looking for a fun and entertaining night out, Budapest's karaoke scene has something for everyone.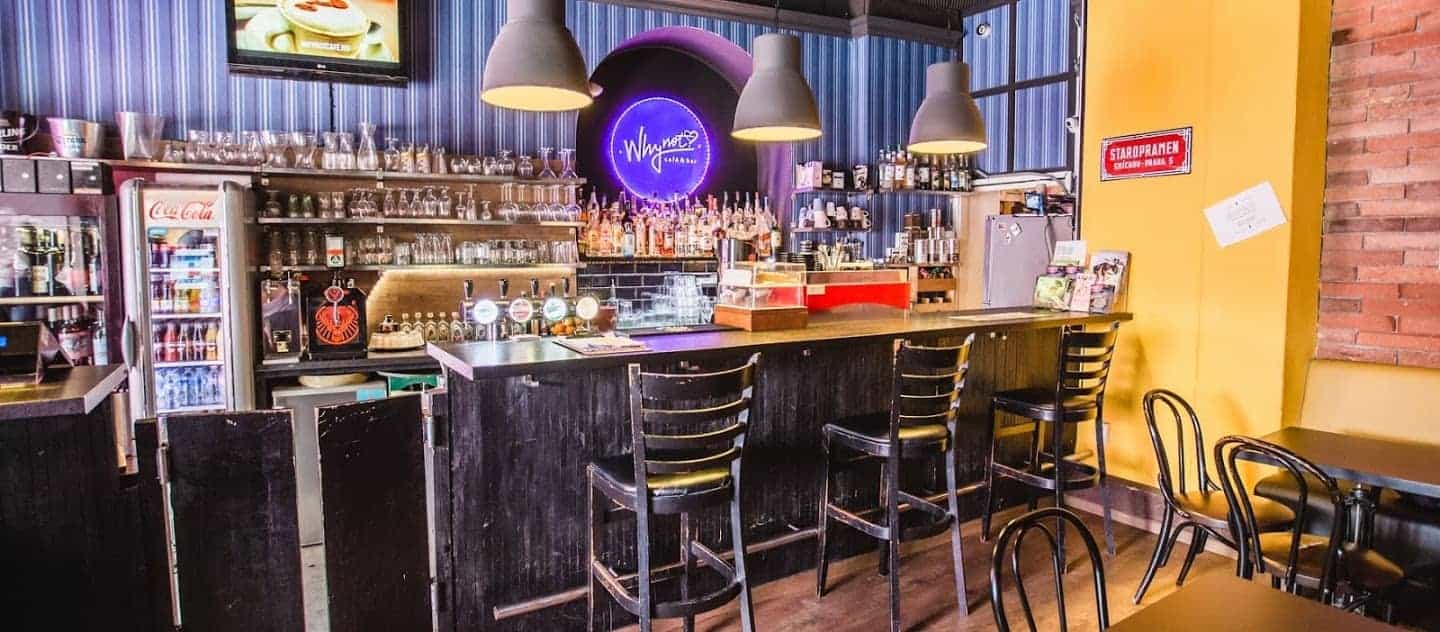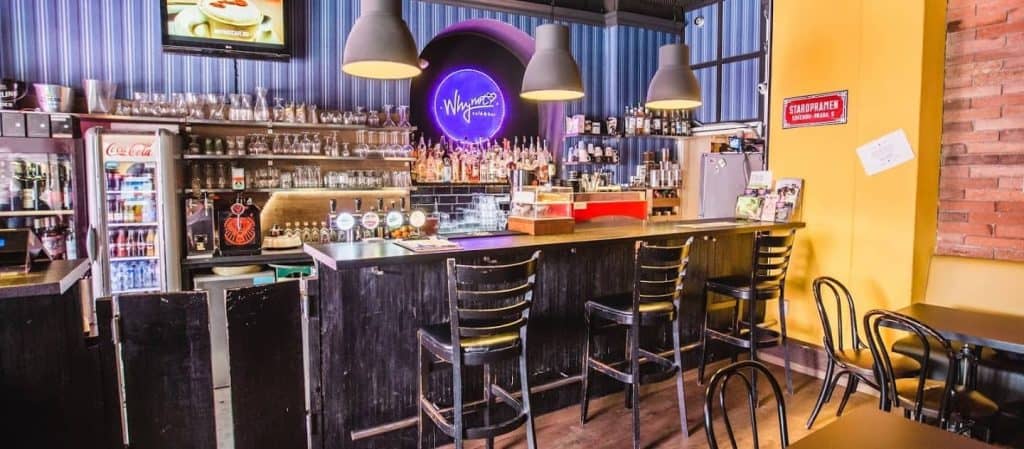 The Why Not Café and Bar in Budapest underwent a redesign in 2016 to create a homelike and comfortable atmosphere. With its riverside location, it offers a stunning view during the day and transforms into a lively nightlife spot at night. The café serves a variety of coffee specialties, cocktails, draft beers, lemonades, and tasty light food options. It is also dog-friendly.

Location: Budapest Belgrad rakpart 3-4, Near the Market Hall 1056
Contact Number:+36 1 780 4545
Opening Hours: 10 AM–4 AM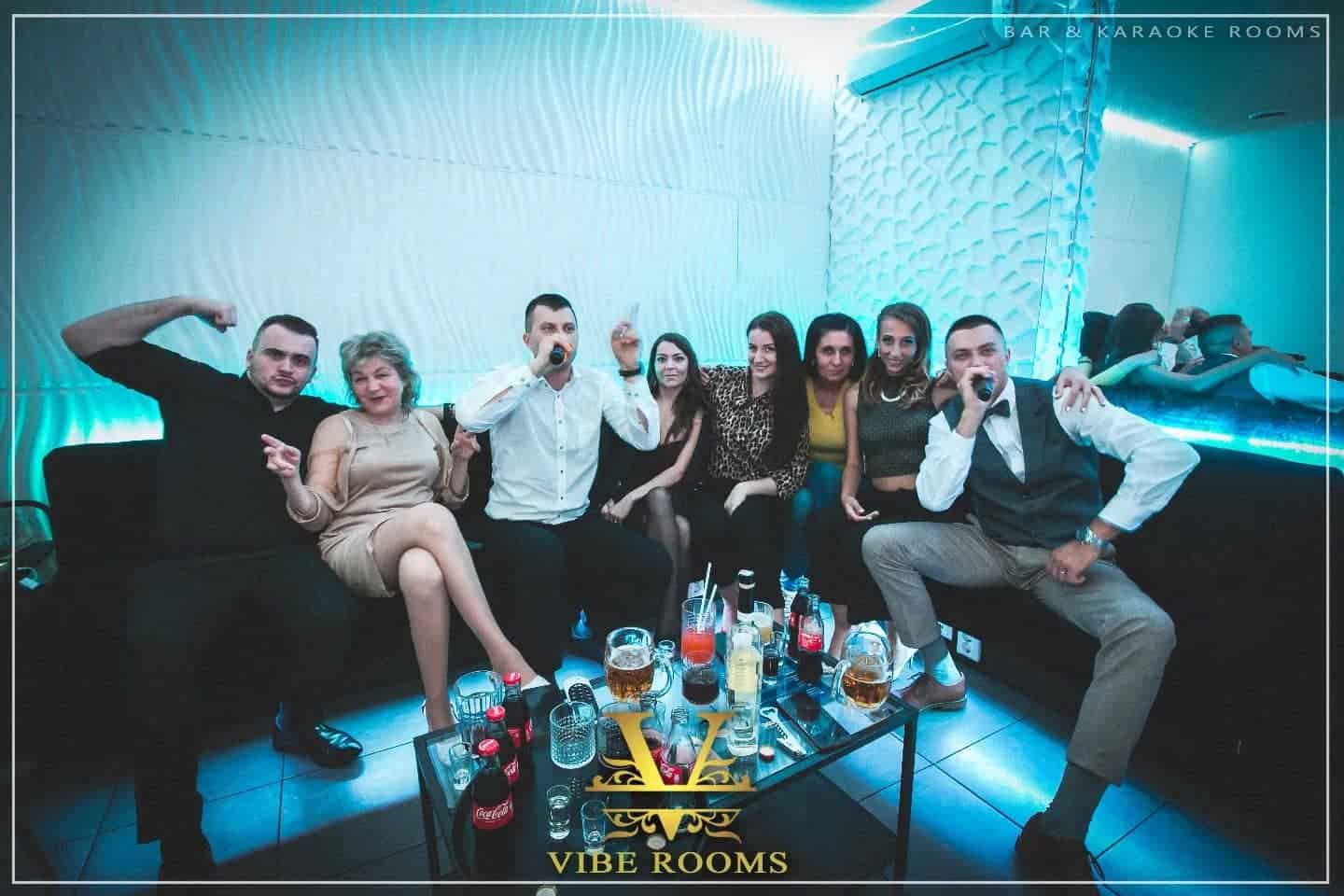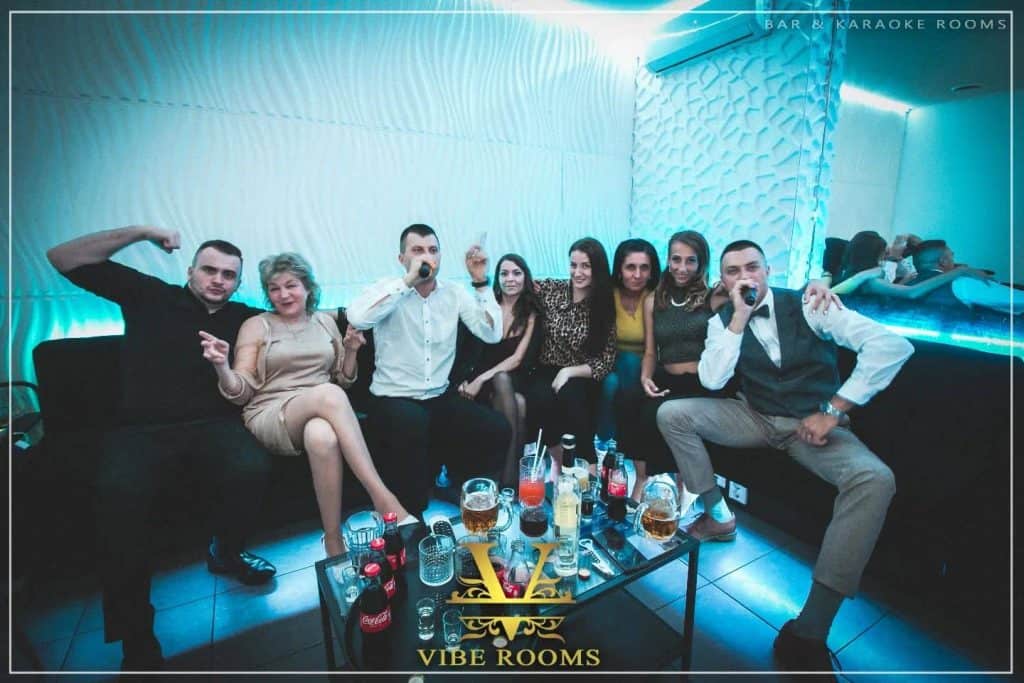 Vibe Rooms is the perfect destination in Budapest to have a fantastic time with friends, whether you're belting out your favorite tunes during karaoke sessions or simply enjoying a laid-back hangout. With excellent service and a lively atmosphere, this venue ensures that your experience is nothing short of remarkable. 
Location: Wesselényi utca 55, 1077 Budapest.
Contact Number: +36 30 655 5498
Opening Hours: 7:00 PM to 3:00 AM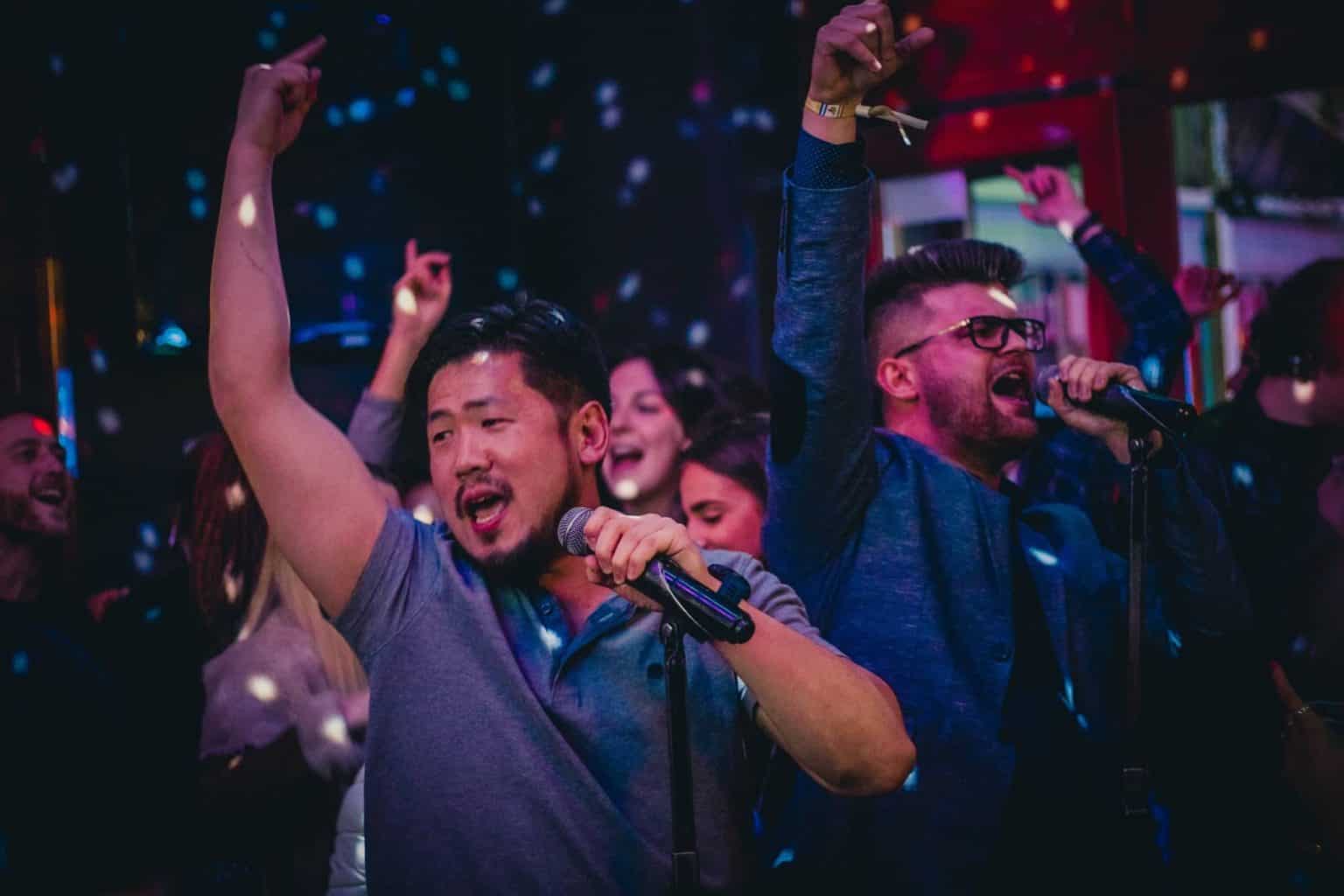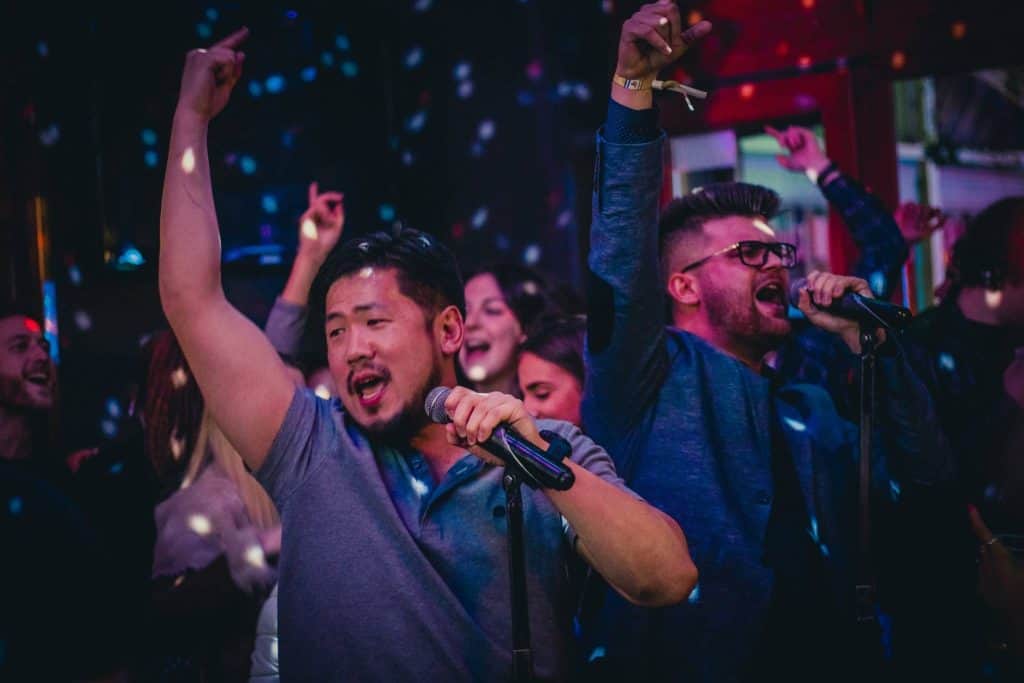 Bluebird Cafe is a bustling brunch and coffee spot by day, but it transforms into a lively karaoke hotspot when night falls. Nestled under the enchanting glow of Goszdu Udvar's lights, Bluebird is a centrally located venue where you can grab a drink and eagerly await your turn with the microphone. However, the mic isn't the focus here—the crowd joyfully sings their hearts out, creating an electric atmosphere. Whether you choose to sing on the street level or descend the spiral staircase to the stage below, prepare for an unforgettable karaoke experience at Bluebird Cafe.
Location: Budapest Dob utca 16 1072
Contact Number: +36 70 403 3977
Opening Hours: Monday to Sunday: 7 PM to 4 AM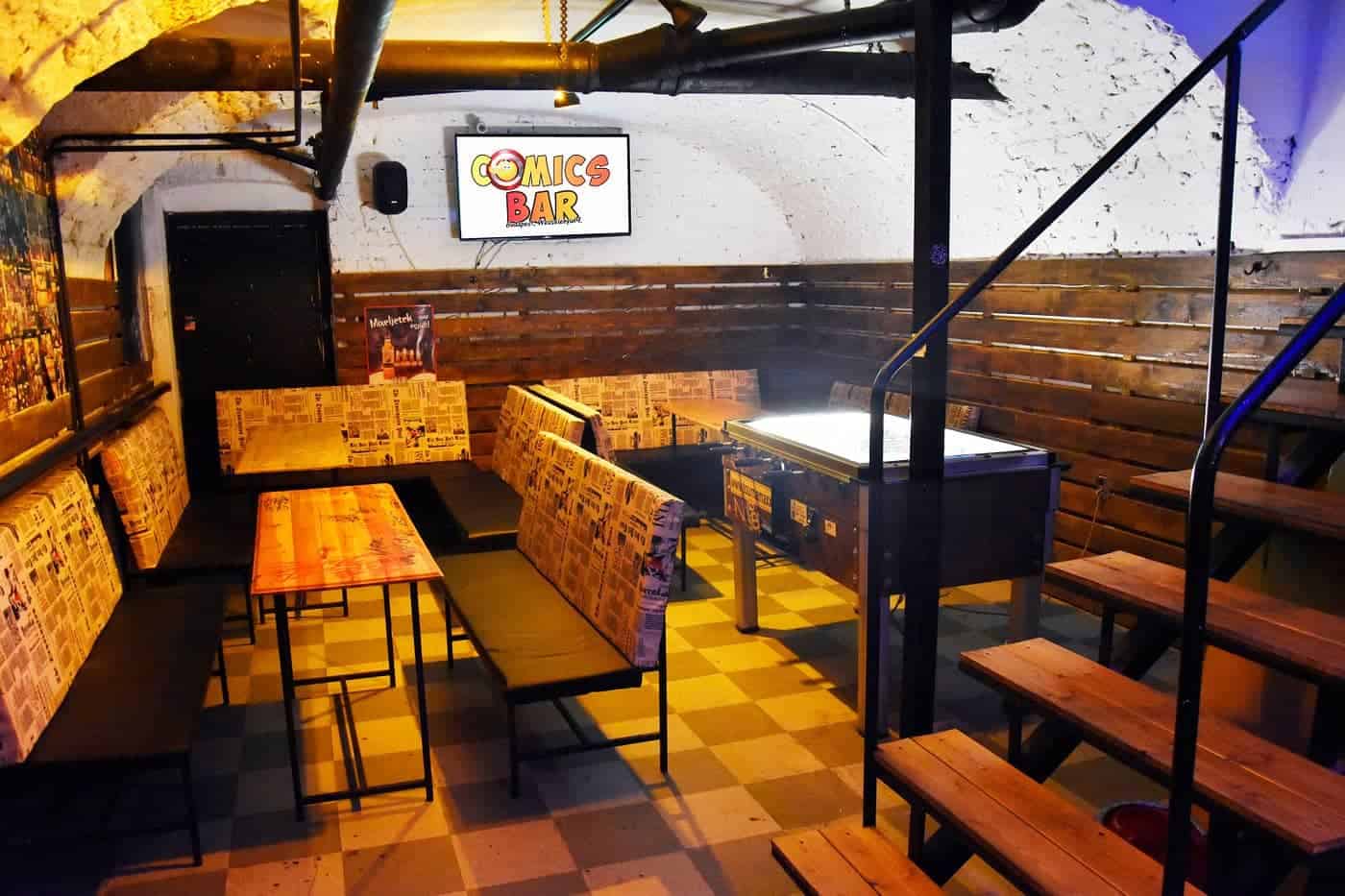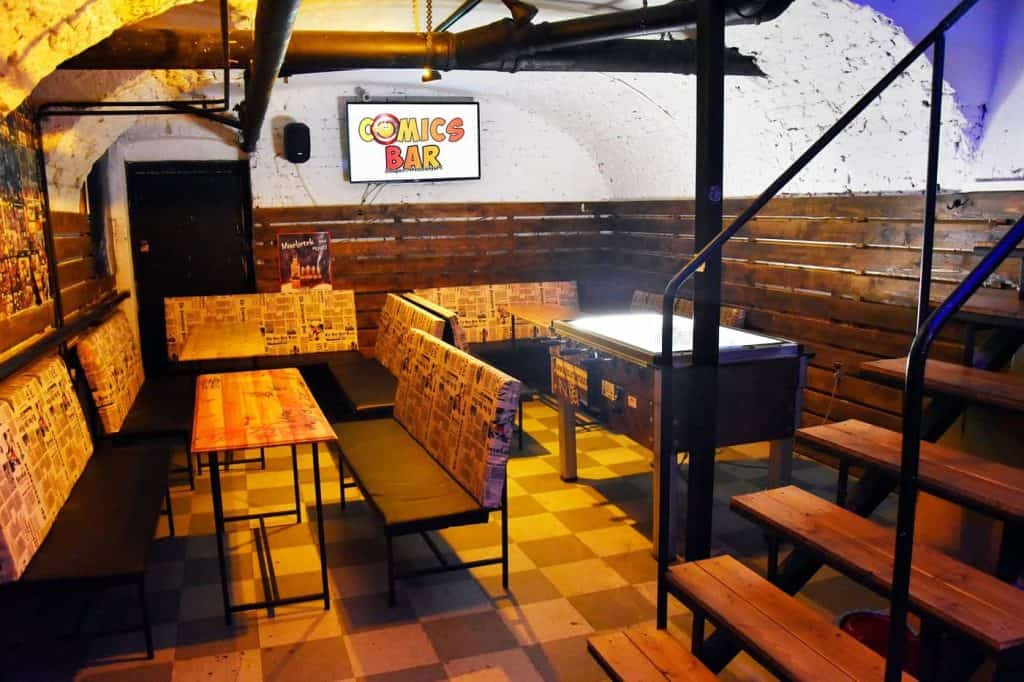 Step into Hungary's one-of-a-kind comic-themed Karaoke bar and surround yourself with the iconic heroes of DC and Marvel. From Batman signals on the ceiling to comics adorning every corner, immerse yourself in a visually stunning experience. Join us on Fridays and Saturdays for epic karaoke parties where you can unleash your inner superhero and sing the night away.
Location:  Budapest Wesselenyi utca 19. 1077
Opening Time: 6 PM – 4 AM
Phone Number : +36 30 280 7831
Best Restaurant Bars in Budapest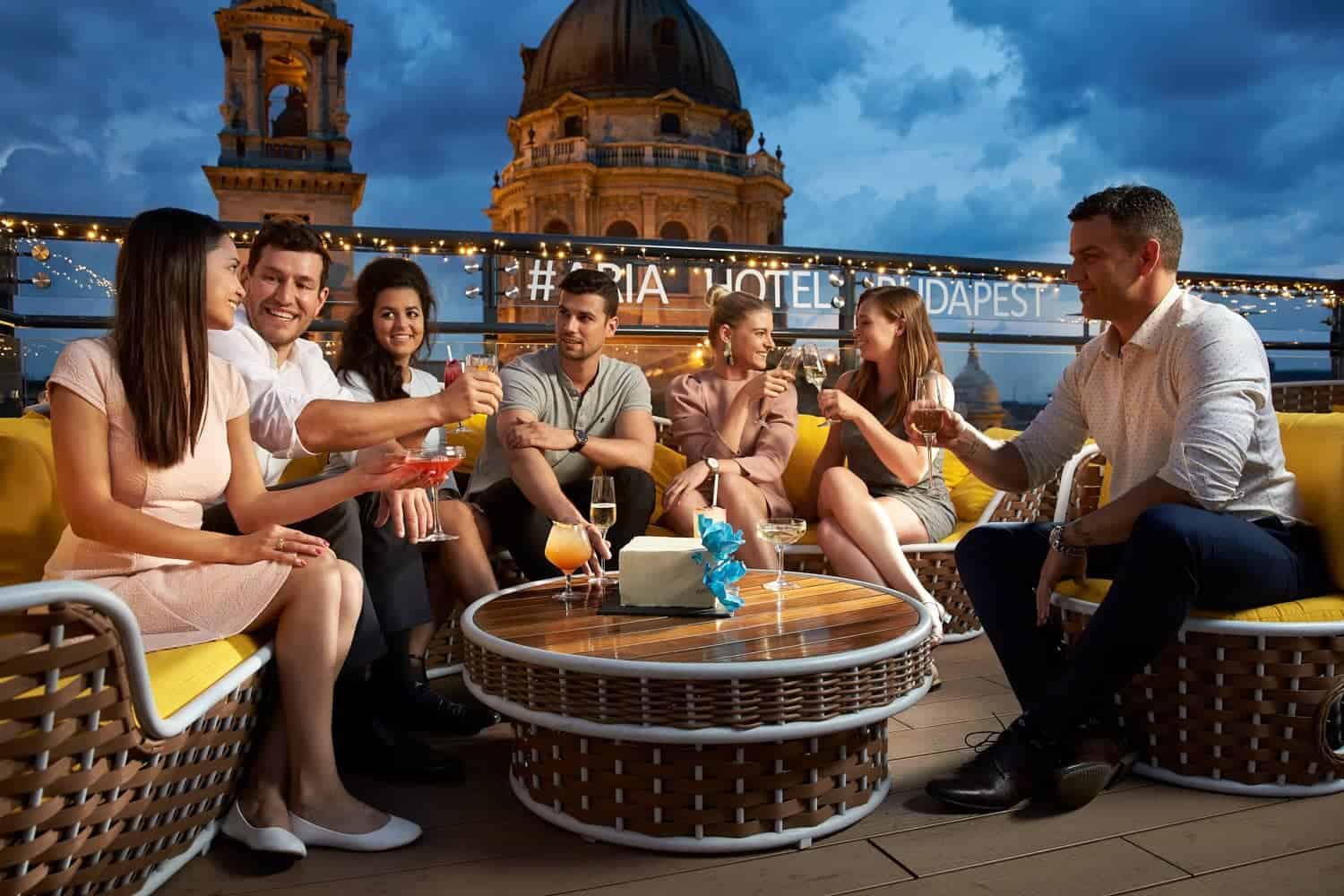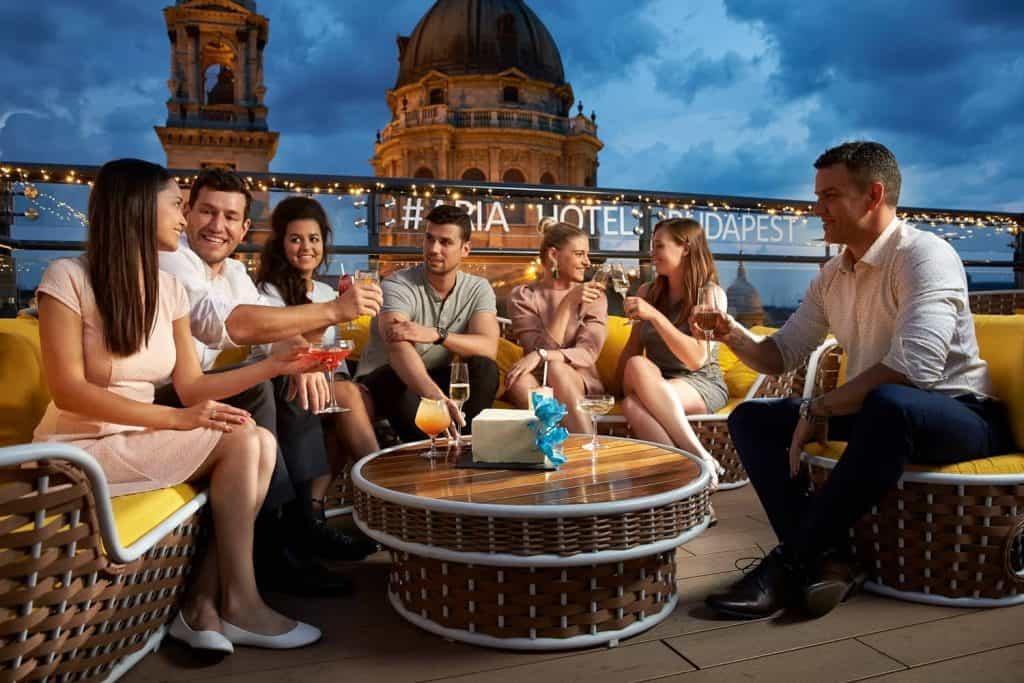 High Note SkyBar is a popular rooftop bar in Budapest known for its lush rooftop garden and stunning views of the city, including St. Stephen's Basilica. Guests can enjoy a wide selection of fine cocktails, delicious bar food, and an extensive wine list. Experience the vibrant atmosphere and breathtaking scenery at High Note SkyBar.

Location:  Hercegprímás utca 5., Budapest, Hungary
Contact Number:  +36 20 438 8648
Opening Hours: 4 PM  AM–12 AM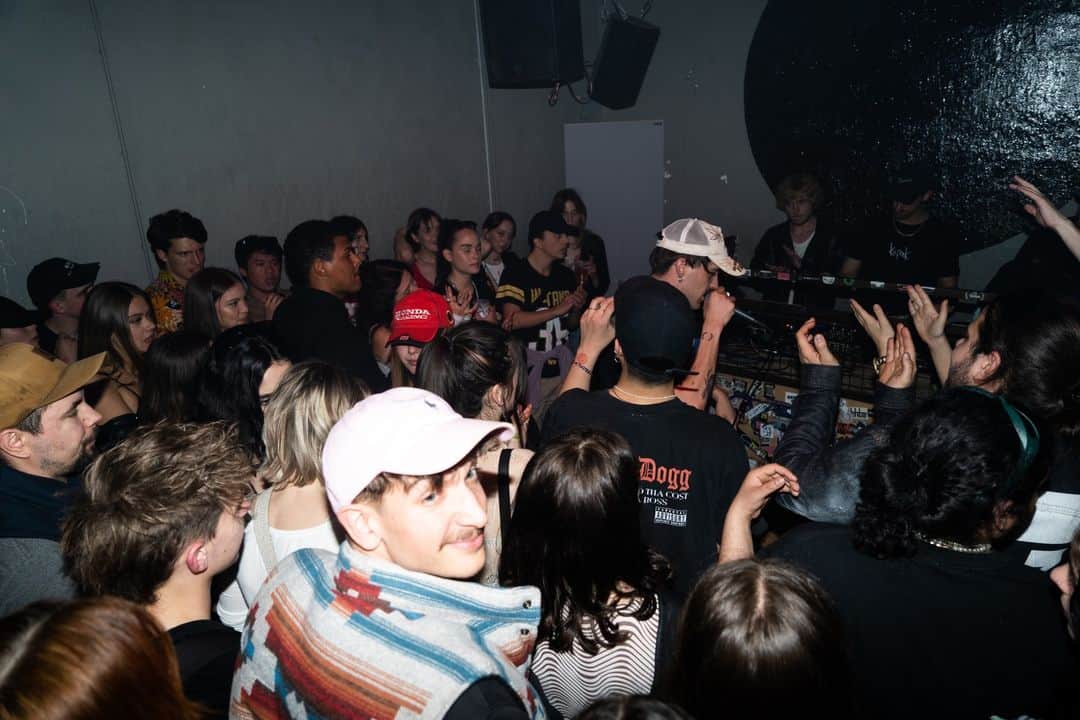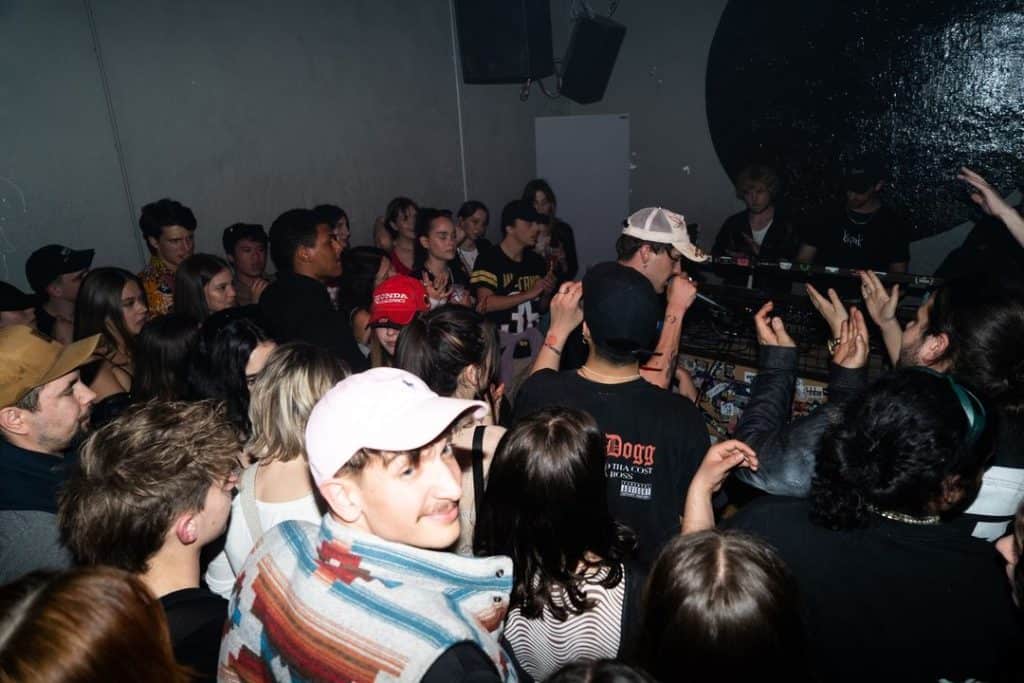 Központ is a multi-purpose cafe, breakfast restaurant, and bar located at the gateway to Budapest's nightlife zone. Foreigners in the know hang around here during the day, using the free Wi-Fi to work on their MacBooks and drink flat whites. The crowd changes to include more local journalists, musicians, and fashionistas at night. They tend to spill out onto the street on Friday and Saturday evenings and stay there until the early hours.

Location:   Budapest, Madách Imre út 5, 1075 Hungary
Contact Number:  +36 70 758 3659
Opening Hours:  9:00 AM – 12:00 AM
3. Élesztő Craft Beer Garden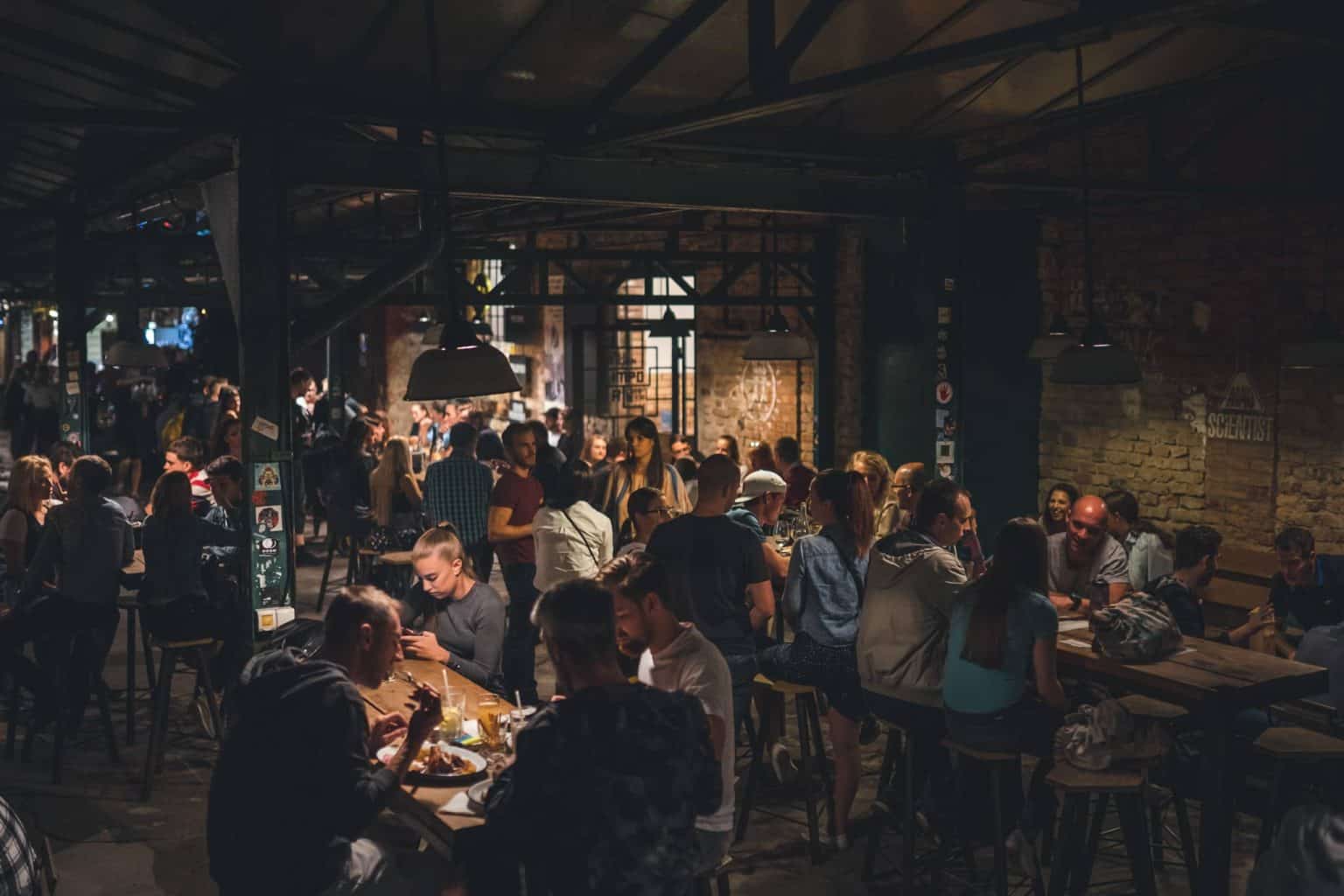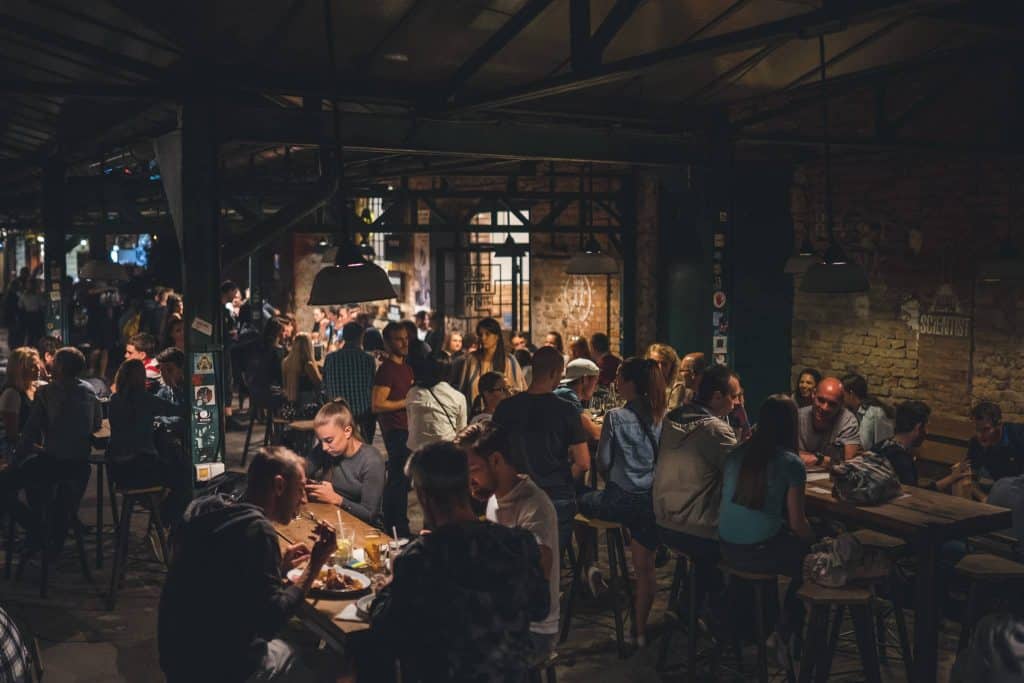 Beer enthusiasts will appreciate Élesztő Craft Beer Garden, known for its extensive selection of craft beers from Hungary and worldwide. The bar also serves tasty burgers, sandwiches, and snacks.
Location:  Tűzoltó utca 22., Budapest, Hungary
Contact Number:  +36 70 240 6270
Opening Hours:  3:00 PM – 1:00 AM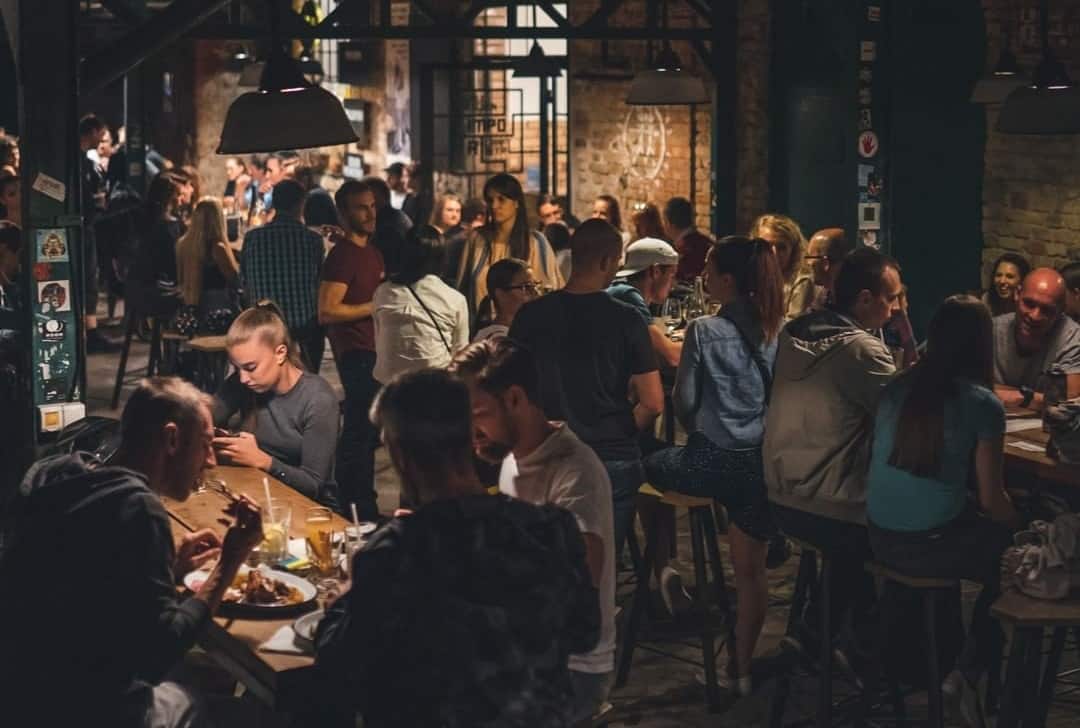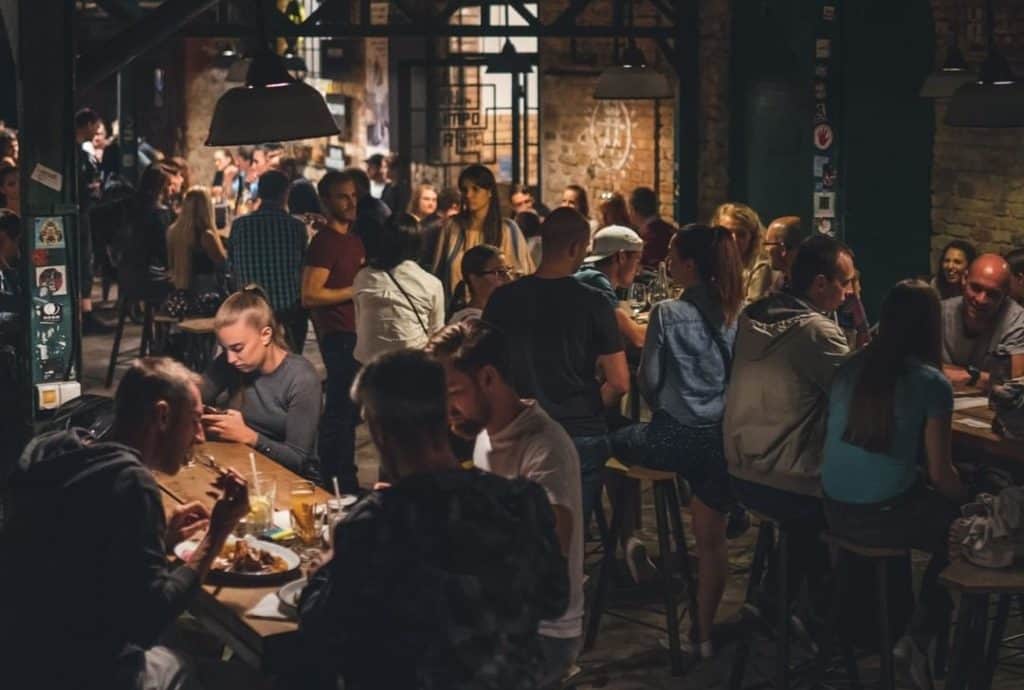 Élesztőház, founded by craft beer enthusiast Dániel Bart in 2013, breaks the mold by offering a truly unique experience. While embracing the classic romkocsma concept in its courtyard, Bart aimed to create a bar that would stand out for what you drink and how you drink it. As Hungary began embracing the art of craft beer, Élesztőház emerged as a stronghold for innovative Hungarian brews. With around 20 exceptional beers on tap, including favorites like Fehér Nyúl IPA and Pils and Hekkelberg Pils, this industrial-style bar has attracted a diverse clientele far beyond the realm of craft beer enthusiasts. Prepare to embark on a beer journey like no other at Élesztőház.
Location: Budapest, Tűzoltó u. 22, 1094 Magyarország
Open time: 10 am – 10 pm
Phone Number: +36 70 240 6270
Budapest offers a vibrant and diverse party scene, with numerous options for a memorable night out. Whether you prefer trendy rooftop bars, lively nightclubs, or unique KTV Bars and Resto Bars, the city has something to cater to every taste and preference. With its energetic atmosphere, friendly locals, and wide range of entertainment venues, Budapest is undoubtedly a top destination for partygoers seeking an unforgettable nightlife experience.
Common Questions about nightlife in budapest hungary
Start Planning Your Hungary Trip Now!
Book Your Flight:
Use Skyscanner to find a cheap flights. A travellers favorite way to book flights, as it searches websites and airlines around the world with one click.
Book Your Bus or Transportation Within Hungary:
There are two ways to book your transporation, ask your hotel or hostel, go to the local bus terminal, or book online, for a less stressful trip using 12go.asia
Book Your Accomodation: 
Find the best hotels or hostels at HostelWorld, Booking.com, Agoda.com. Perks include with no upfront payment. Pay when you check out and Free cancellations.
Dont Forget Your Travel Insurance:
Two popular choices are SafetyWing and WorldsNomads. A traveler should buy traveler's insurance to protect themselves against unexpected events such as trip cancellations, medical emergencies, and lost or stolen baggage. It provides peace of mind and financial protection in case of unforeseen circumstances.
Useful Apps
Busbud / Getbybus / Infobus.eun – Booking Bus
Whatsapp / Viber / Telegram – Communication
Booking.com / Agoda / Tripadvisor – Booking Hotel
Rail.cc / Seat61 / MÁV-csoport | – Booking Train 
foodora / wolt – Food delivery
TAXI BUDAPEST / BUD Fotaxi / Kiwi Taxi  – Booking Taxi
Want More Information On Hungary?
Be sure to check out my nomad travel guide on Hungary for even more tips.
Last Minute Travel Deals?
Find a group tour with G Adventures!
Disclosure: Please note that some of the links above may be affiliate links, and at no additional cost to you, I earn a commission if you make a purchase.