Top 10 Instagrammable Spots in London
One of the most stunning cities on earth is London. The entire area may be regarded as one enormous Instagram location because of its numerous prominent landmarks and distinctive architecture. These range from places where you may shoot famous landmarks from the greatest angles to little streets and undiscovered gems that capture London's spirit.
Here are some of the best Instagrammable locations in London that you need to visit, including sky gardens, medieval ruins, and colorful alleys. For this reason, we've hand-picked the top London Instagram locations for this guide.
Due to its opulent and regal appearance, Buckingham Palace is one of London's top Instagrammable locations. It is, therefore, a striking and well-known site to shoot. The palace is well-liked for taking pictures of the city at night because it is illuminated at that time. Photographers can capture the castle from various vantage points, including the surrounding St. James's Park and the renowned Mall that ascends to the royal gates.
Location : London SW1A 1AA, UK
Opening hours : For 2023 , 9:30 Am to 7:30 PM (14th July to 31st August) and 9:30 AM to 6:30 PM (1st September to 24th September).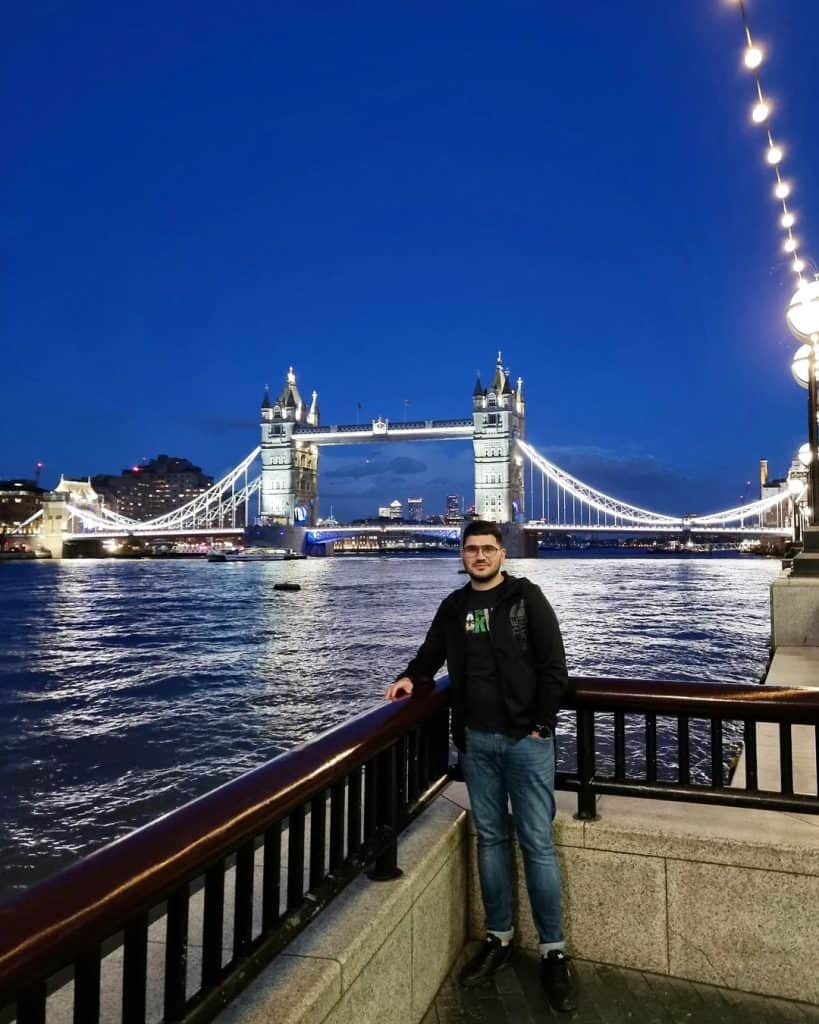 The loveliest bridge in London, Tower Bridge, is a historical landmark with stunning views of the north and south banks of the Thames River. Its cutting-edge design is a superb illustration of Victorian engineering at its finest. A traffic island in the center of the street makes for an excellent photo opportunity. Try using a wide-angle lens to get a perfect photograph of the bridge, but if you want to capture the bridge in all its beauty, stand close to the Girl with the Dolphin statue. Both novice and expert photographers might find some fantastic photo opportunities there. 
Location : Tower Bridge Rd, London SE1 2UP
Opening hours : 9:30 AM to 6 PM Daily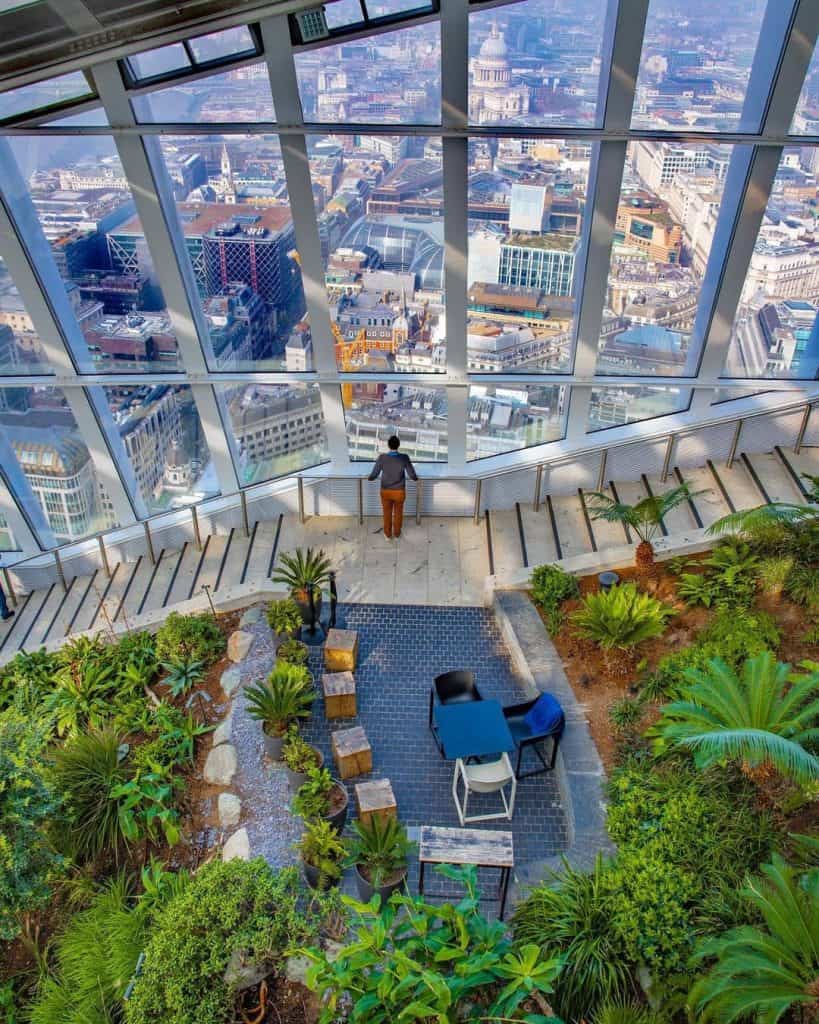 Sky Garden is another one of the top Instagram locations in London. It is London's highest public garden. Given that the entire area is covered in plants, it's a great location to capture city skyline images. You can find South African and Mediterranean plant species here. You may take in expansive city views from London's highest public garden. 
The inside, however, still has a tropical garden indoors, making it beautiful. Only some people are aware that you can eat breakfast at the Sky Garden without making a reservation. Once you're up there, get a cup of coffee or a croissant, and you're set to go. Even better, there will be no crowds to ruin your pictures. Although admission to The Sky Garden is free, reservations are required due to space restrictions. 
Location: 20 Fenchurch St, London EC3M 8AF
Opening hours: 9 AM to 12 PM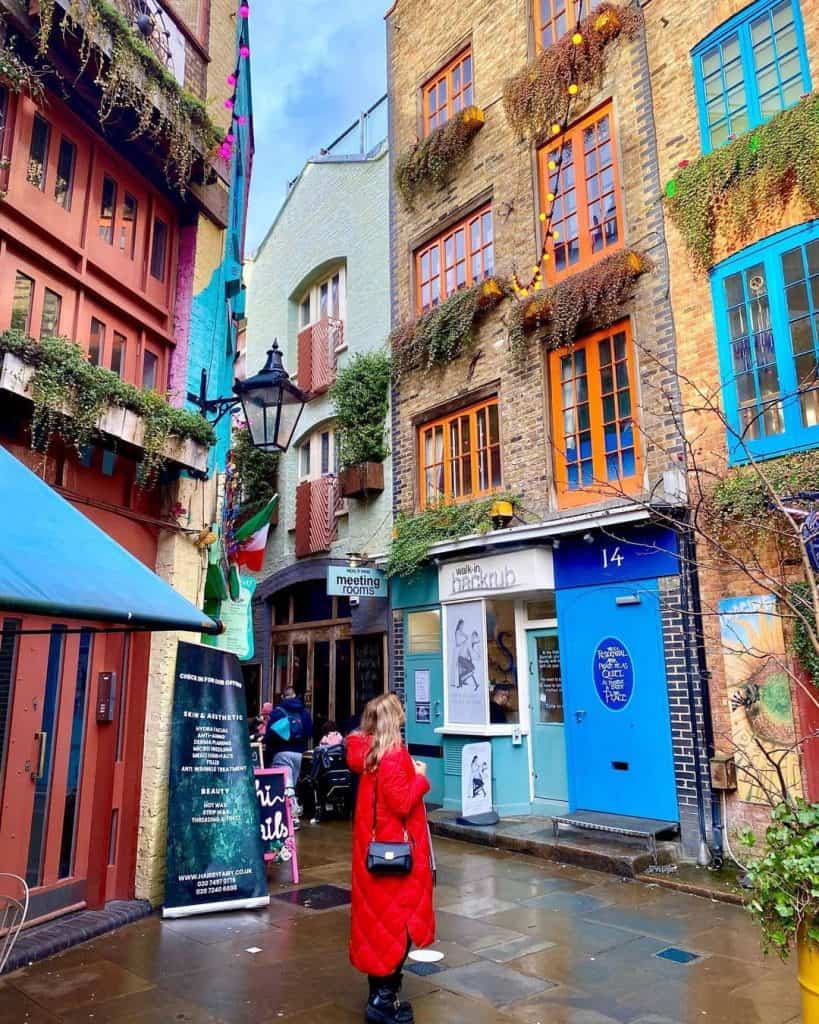 Neal's Yard is a hidden gem among the great sites to photograph in London that few people know. In addition to being a personal favorite, it is one of London's most intriguing locations for photography. It was saved from demolition in the 1990s. It is now home to various colorful structures and vegetation tucked away through two mysterious corridors close to Covent Garden. On the way there, you'll pass via cobblestone streets with brightly painted homes and little eateries. Head there earlier in the day to avoid crowds because this region is small and can become crowded with tourists.
Location : Neal's Yard, London WC2H 9DP
Opening hours : Mon – Fri (10 AM to 7 PM) , Sat (10 AM to 6 PM) , Sun (11 AM to 7 PM)
Little Venice is a neighborhood in London that, as its name suggests, will strongly remind you of Venice. Little Venice, as the name suggests, delivers a piece of the Italian metropolis to the UK. This treasure can be found in northern London, where the Regent's Canal and Grand Union Canal converge. Despite being beautiful, Little Venice is hardly featured in most tour guides. The overall beauty of the location makes it a hidden gem and an ideal palace for quickly capturing lovely shots.
There are a ton of vibrant houseboats on the canal, as well as a ton of eateries and coffee shops that are great for a break. We suggest taking a boat ride along the river for the finest photo opportunities. This guided tour will provide an excellent opportunity to discover one of London's most distinctive neighborhoods.
Location : Maida Ave, Little Venice, London W2 1ST
Opening hours : Sat & Sun (10:30 AM to 3 PM) but this can change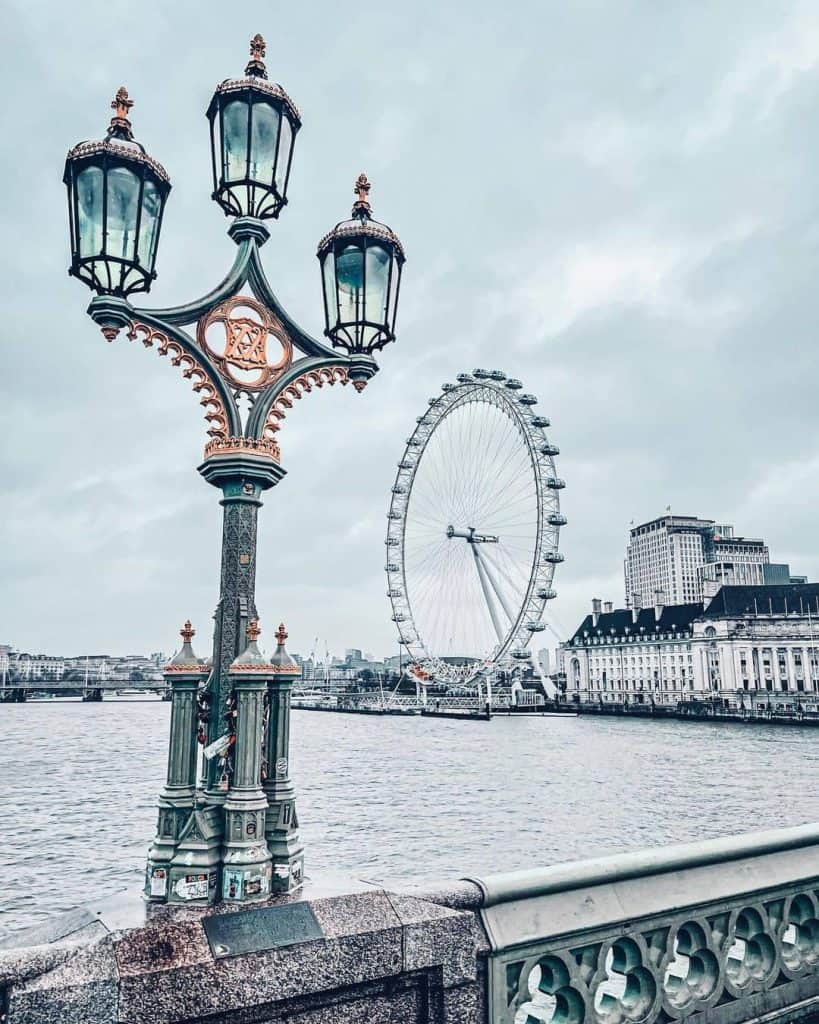 The London Eye is a well-known tourist destination in London. Undoubtedly, the London Eye is a stunning landmark, but some spots have even better views than others. Since it launched at the beginning of the millennium, the London Eye is a must-see, whether you take pictures of it directly or ride it and take photos of the scenery below. Additionally, it's a fantastic location to capture images of the Palace of Westminster and the River Thames.
Locations: Bishop's, London SE1 7PB
Opening hours : 10 AM to 9:30 PM (Daily)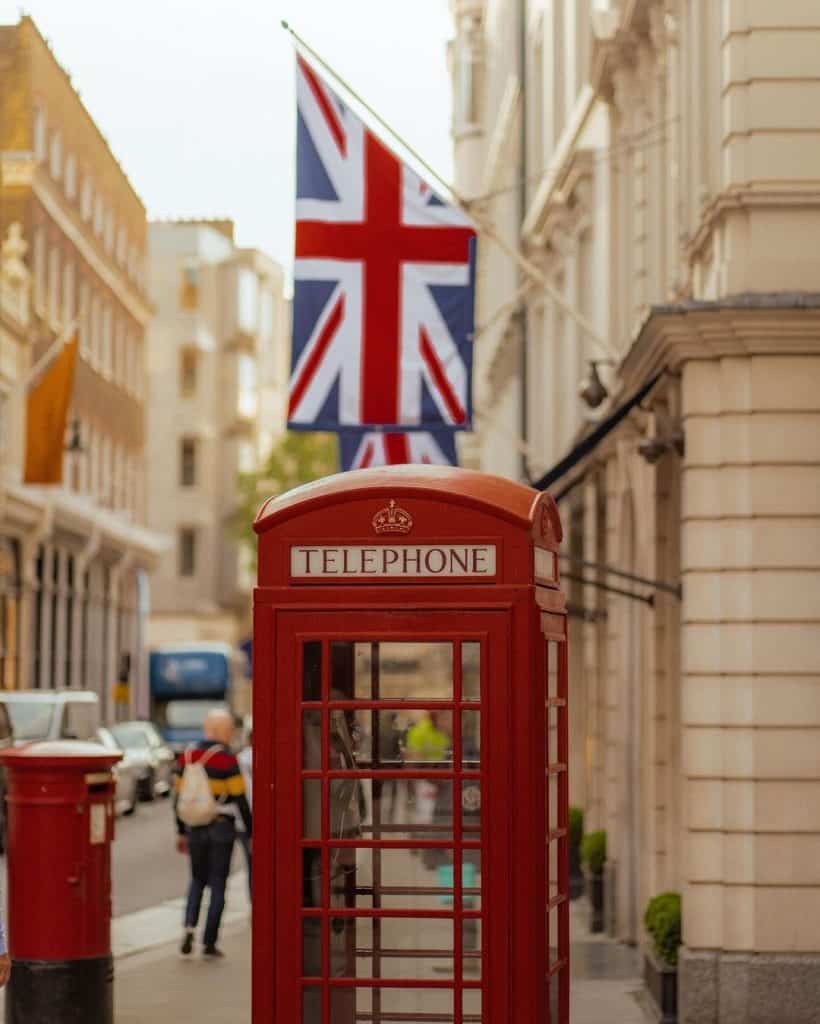 An authentic red phone box is the epitome of a London Instagram location. You may find them on practically any city corner because they are widely dispersed. If a bus passes one of them, you'll have the ideal British combination. There aren't many K2 phone boxes left in London, but this adorable row is the perfect spot to capture the "London Calling" image. It's located towards the rear of the Convent Garden. 
Location : 5 Broad Ct, Covent Garden, London WC2B 5QH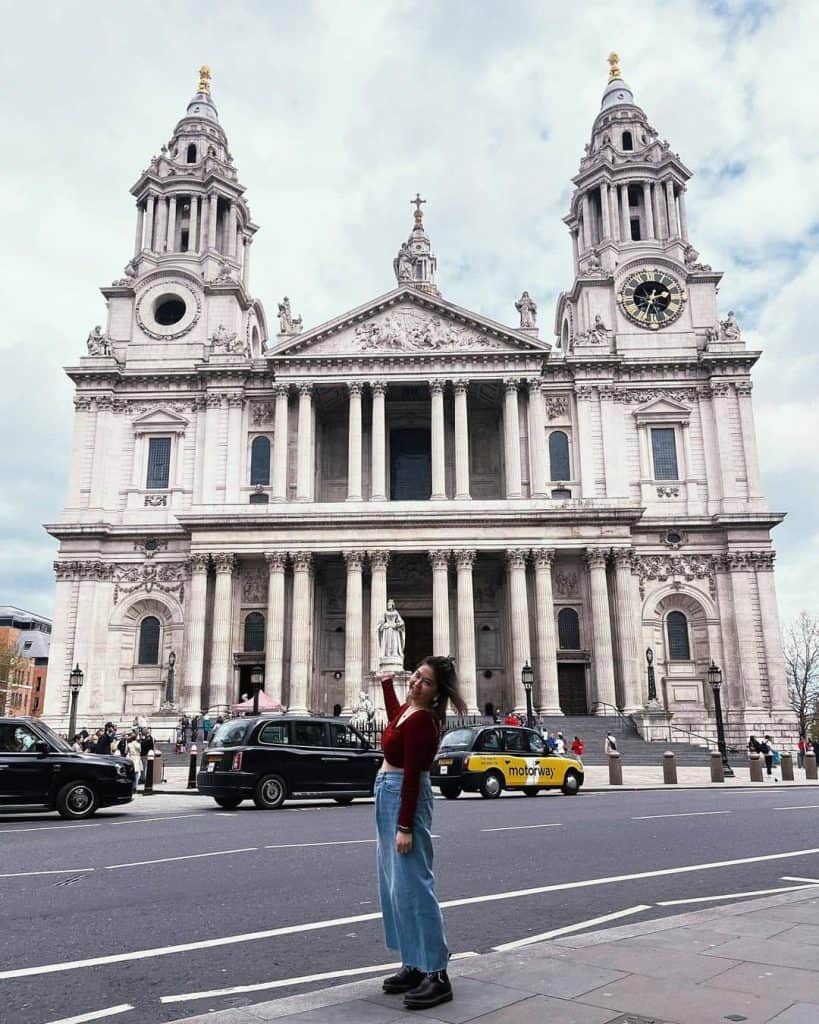 One of the most admirable photos you can take of London is St. Paul's Cathedral, taken from Millennium. St. Paul's Cathedral has been the site of numerous important occasions, including Churchill's funeral and the wedding of Charles III and Diana. Every year, crowds gather around London's most significant church to take pictures of its magnificence. Standing on the bridge, you can see the historic St. Paul's Cathedral perfectly framed and composed, nestled cozily amongst the modern buildings of the City of London.
Location : Thames Embankment, London SE1 9JE
Opening hours : 8:30 AM to 4:30 PM (Daily)
Dopamine Land is an interactive museum with vibrant installations that bring your inner child's boundless imagination to life. Take a break from your routine, enjoy yourself, snap photos, and increase your happiness. There are countless opportunities to capture the ideal image for your Instagram account, from ball pools to pillow fight rooms. It has every element of the perfect Instagram feed. So don't let anyone write you off, and start setting trends.
Location : 81 Old Brompton Road, SW7 3LD, London, SW7 3LD
Opening hours : Tues – Thurs (10:30 AM to 7:30 PM) , Fri & Sat (10 AM to 8 PM) , Sun (10 AM to 7 PM)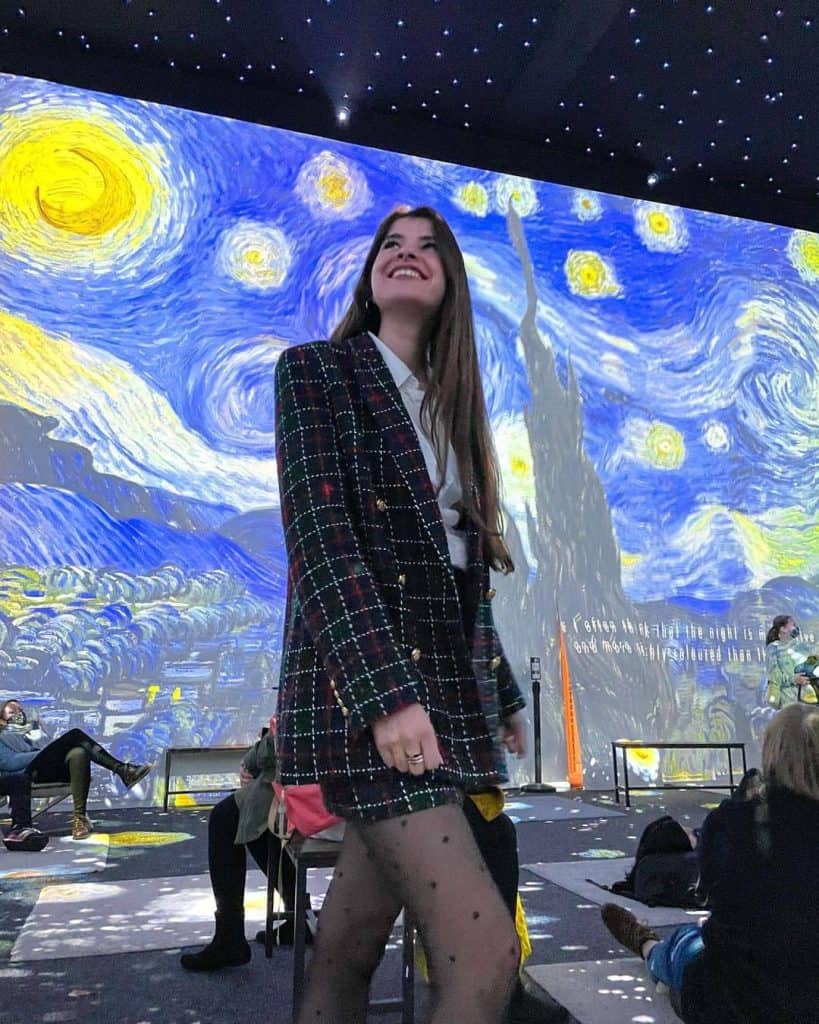 A 360-degree digital art installation called The Immersive Experience in London allows you to enter the world of Dutch genius Vincent van Gogh. Individual visit lengths will vary, but most tourists should plan on staying 60 to 90 minutes. The exhibition's centerpiece lasts roughly 45 minutes. Improve your Instagram game with creative images from one of London's top immersive experiences. The Van Gogh Experience offers beautiful photo settings in addition to the masterworks of the well-known artist in a fresh light.
Location : 106 Commercial Street, E1 6LZ
Opening hours : 9 AM to 6 PM (Daily)
Unquestionably, one of the world's most Instagrammable cities is London. There's always something fresh to find and record via your lens, whether you're a Londoner looking for inspiration or a visitor seeing the city for the first time. So, take your camera and get ready to see London's most Instagrammable locations to improve your Instagram game.
Common Questions about instagrammble spots in london
Start Planning Your The United Kingdom Trip Now!
Book Your Flight:
Use Skyscanner to find a cheap flights. A travellers favorite way to book flights, as it searches websites and airlines around the world with one click.
Book Your Bus or Transportation Within The United Kingdom:
There are two ways to book your transporation, ask your hotel or hostel, go to the local bus terminal, or book online, for a less stressful trip using 12go.asia
Book Your Accomodation: 
Find the best hotels or hostels at HostelWorld, Booking.com, Agoda.com. Perks include with no upfront payment. Pay when you check out and Free cancellations.
Dont Forget Your Travel Insurance:
Two popular choices are SafetyWing and WorldsNomads. A traveler should buy traveler's insurance to protect themselves against unexpected events such as trip cancellations, medical emergencies, and lost or stolen baggage. It provides peace of mind and financial protection in case of unforeseen circumstances.
Useful Apps
UK Bus Checker / Omio / First Bus – Booking Bus
United Kingdom Chat / Whatsapp / Telegram – Communication
Booking.com / Hotels.com / Tripadvisor – Booking Hotel
Trainline / Trip.com / Seat61 – Booking Train
Deliveroo / Ubereats / Just Eat – Food Delivery
Taxiapp Uk / Ola / Via – Booking Taxi
Want More Information On The United Kingdom?
Be sure to check out my nomad travel guide on the United Kingdom for even more tips.
Last Minute Travel Deals?
Find a group tour with G Adventures!
Disclosure: Please note that some of the links above may be affiliate links, and at no additional cost to you, I earn a commission if you make a purchase.